A DIY sugar scrub makes a wonderful, frugal gift. It's easy to make, so it's the perfect kid-made gift to give to family and friends.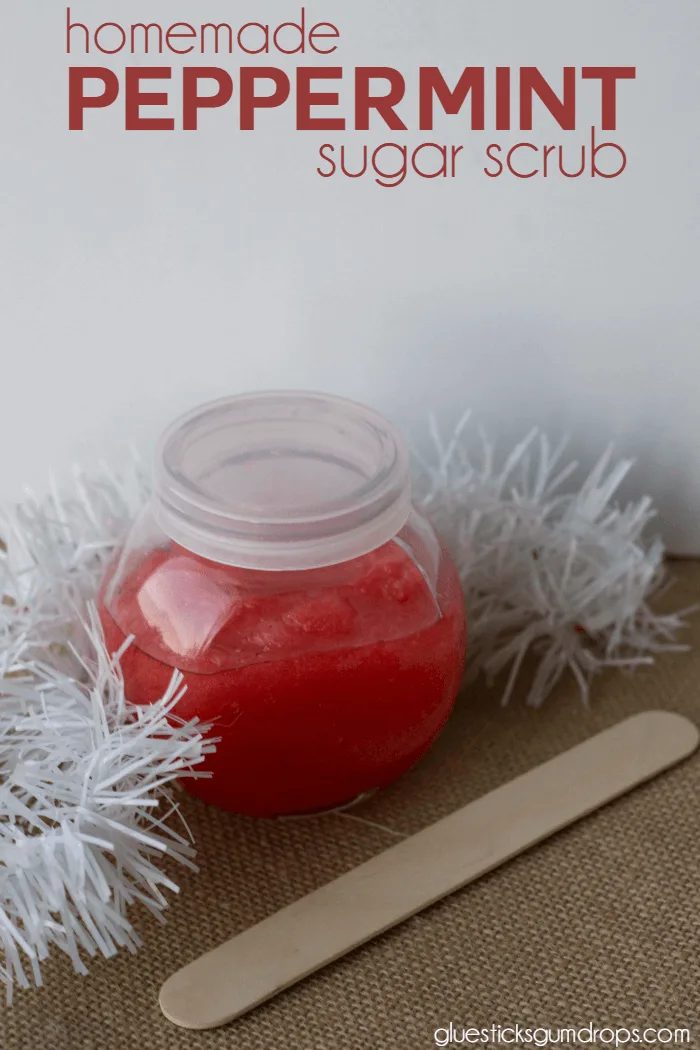 When I look back on some of my favorite gifts that I've ever received, I realize that most of them were homemade. In particular, the baby blanket that my husband's aunt made for our son's baby shower was the best thing ever. And while I'm not crafty with a sewing machine, I like to think that many other people love receiving other types of homemade gifts, too.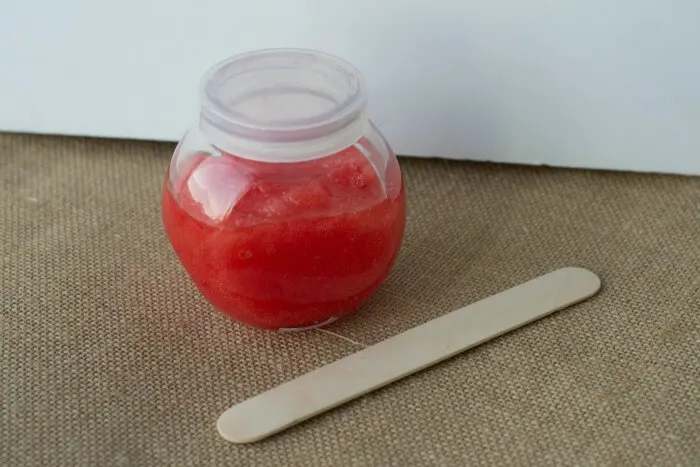 This year, the kiddo is super excited about helping with our gifts. This sugar scrub is easy to make, and it only uses natural ingredients, so you don't have to worry about children even younger helping you with it. While I used peppermint here for more of a Christmas-y scent, this also works well with lavender, orange, lemon, grapefruit, and lots of other types of oils.
And don't get caught up on the brand of essential oils used here. Any of them will do fine. I just use them to add a pleasant scent.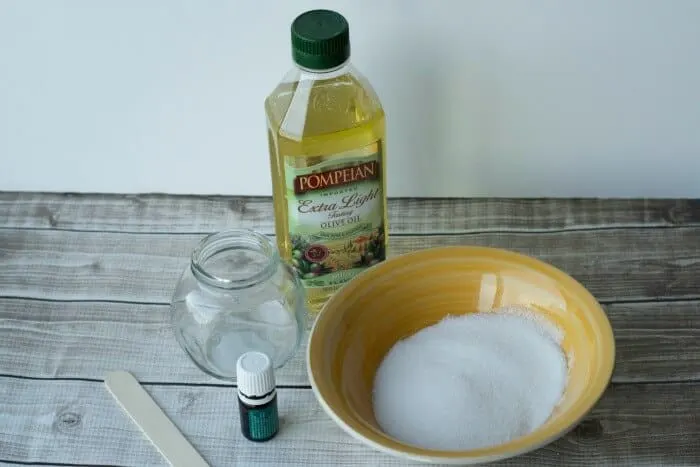 Ingredients for peppermint sugar scrub:
1/2 cup sugar (raw is best if you like bigger granules, but brown or white sugar will do)
1/3 – 1/2 cup olive oil
4-8 drops peppermint essential oil (or scent of your choice)
red food coloring (optional)
small jar or container (found mine at Dollar General)
How to make homemade sugar scrub:
1. Add olive oil and 4-8 drops of peppermint essential oil to the sugar. Mix until combined.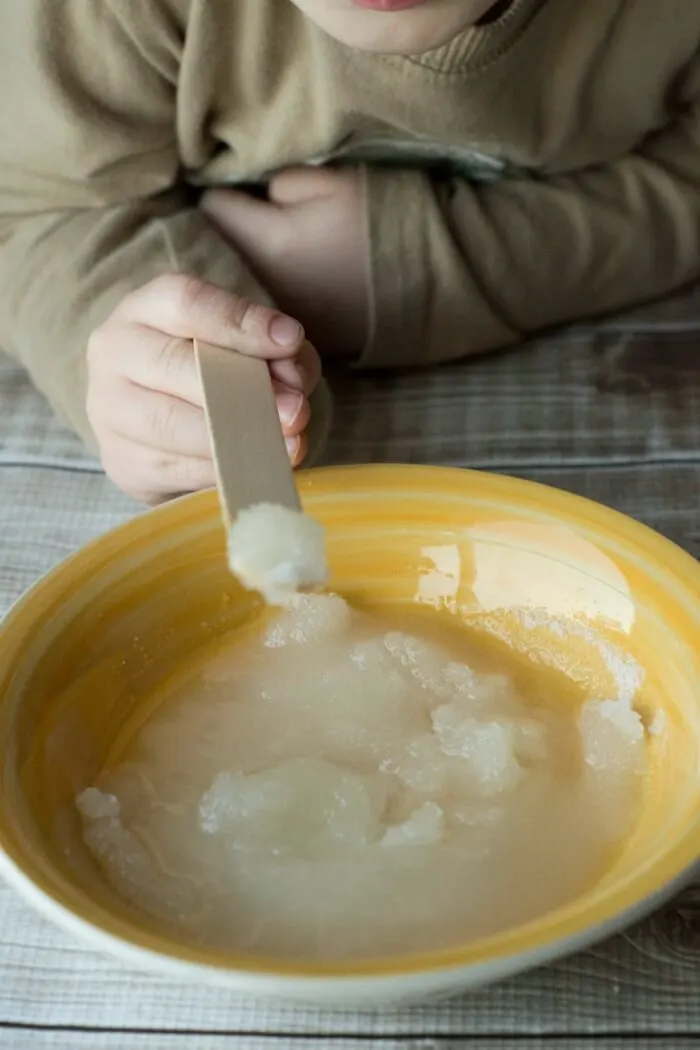 2. Add a few drops of food coloring to get the color you want. Stir until the color is spread evenly throughout the sugar scrub.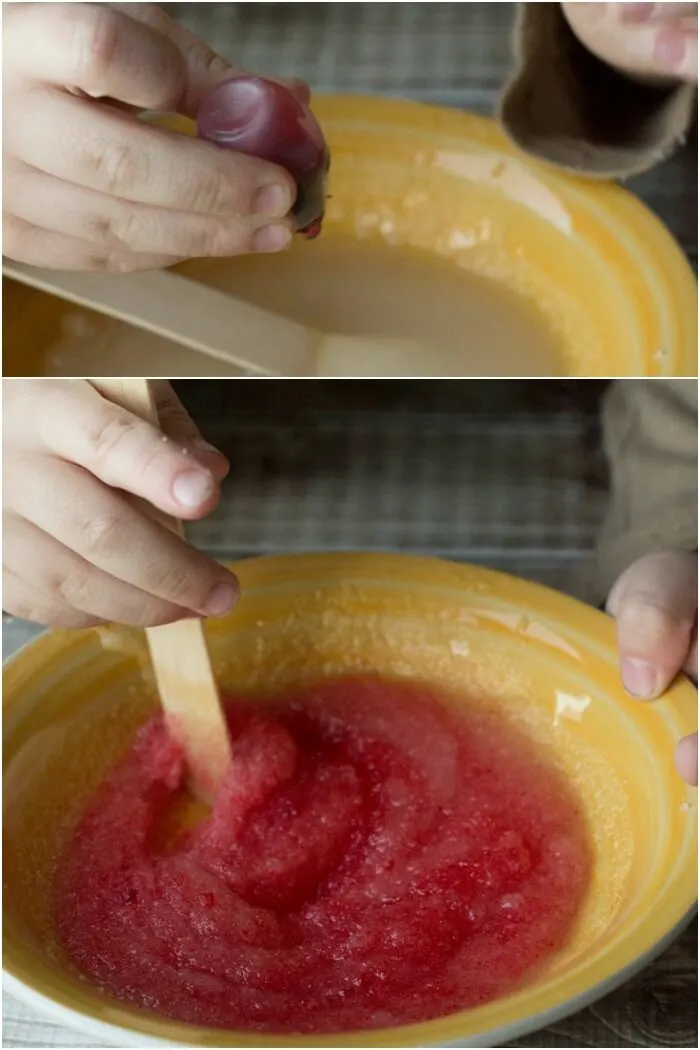 3. Ta-da! Add your sugar scrub to a pretty jar, and it's ready for gift giving.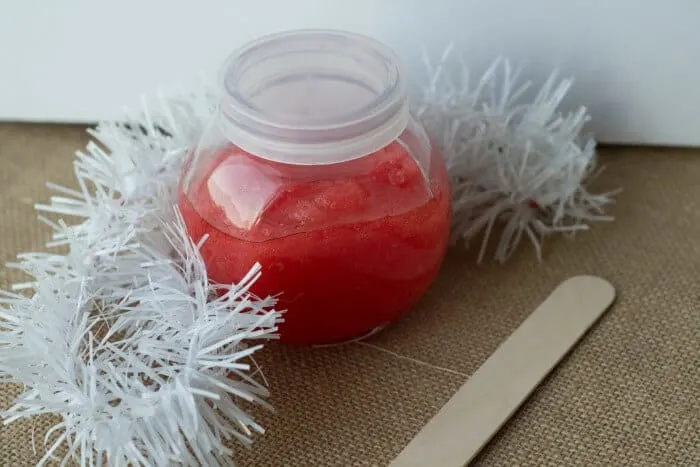 My Bored Toddler made a lovely decorative plant pot that would be perfect for gifting. Check out the rest of the gifts in the kid-made gift series hosted by Teach Me Mommy!