Today, we're making honey playdough to celebrate Winnie the Pooh Day on January 18th. Not only is this playdough super soft on your hands, it smells wonderful!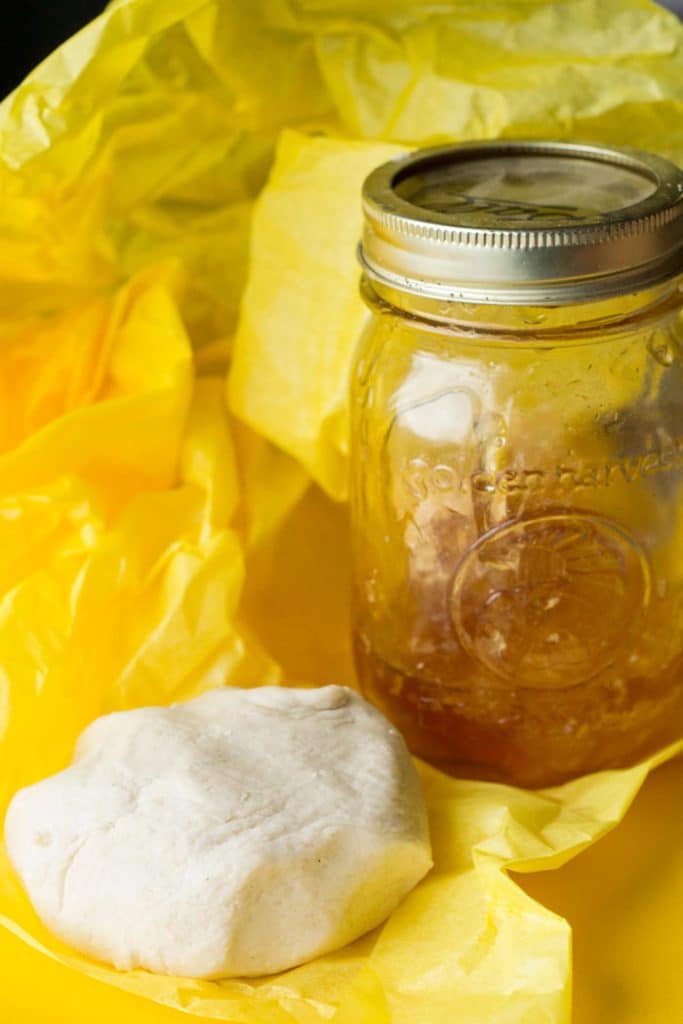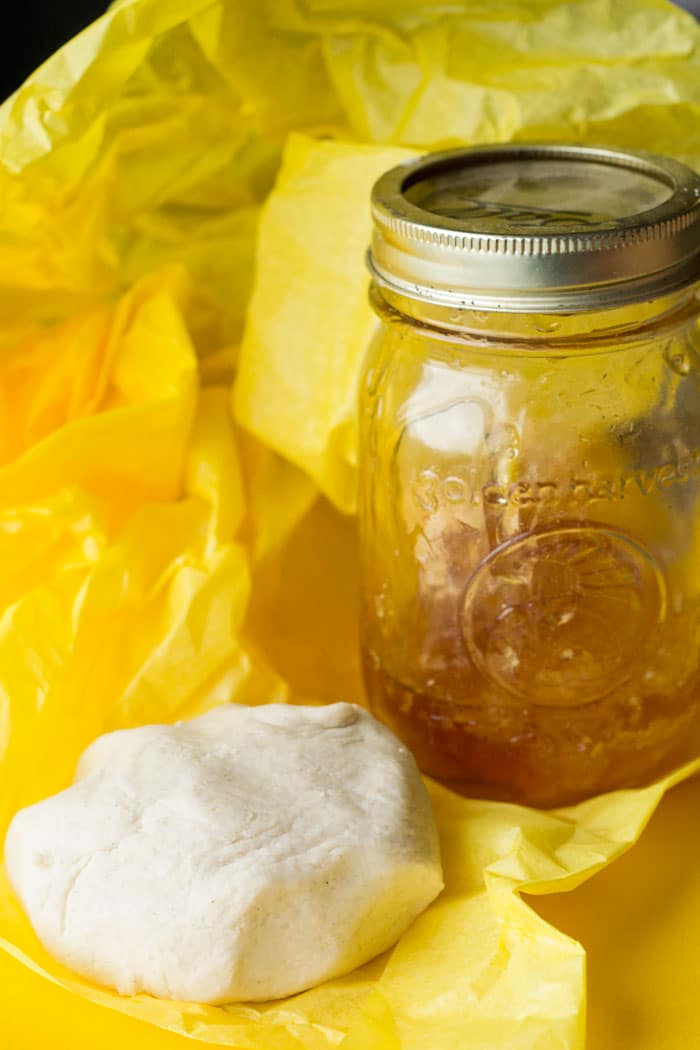 Winnie the Pooh was one of my favorite childhood characters. I still have several of the books that I loved as a young kid, and the kiddo loves them, too. January 18th is A. A. Milne's birthday; he's the author of the Winnie the Pooh stories, and our favorite character is celebrated on that day. And what did Winnie the Pooh love more than anything? Why, honey, of course! He wouldn't be able to keep his paws off this honey playdough.
As you might have noticed in the pictures, my playdough isn't yellow. I have no idea where my yellow food coloring went, but it wasn't with the other colors. Maybe it's somewhere with all the missing socks and hair elastics having a great time.
Anyway, let's get started on the playdough. We used local honey (and accidentally mixed in a bit of the honeycomb), but any honey will do just fine. We also added a bit of cinnamon to the dough to make it smell extra good, but you can leave it out if you prefer.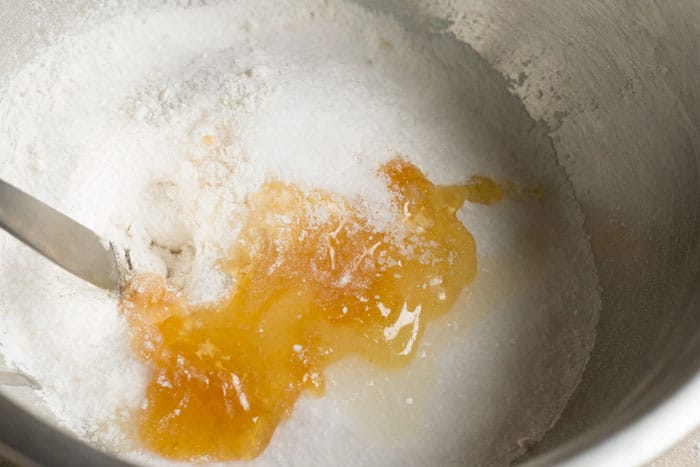 Ingredients for Honey Playdough:
2 c. flour
3/4 c. salt
1 tbsp olive oil
1 c. water
1/4 c. honey
food coloring (optional)
How to Make Honey Playdough:
Combine all ingredients except food coloring in a large mixing bowl. Mix until well combined.
Lightly flour your work surface.
Place the dough on the floured surface, and knead for a few minutes, until the dough is soft and pliable, but no longer sticky.
Separate the dough into 3 equal amounts, and add 10+ drops of food coloring to each ball of dough. Knead the color into the dough. Keep adding food coloring until you get the color you want.
After play, store in the refrigerator in a plastic baggie or airtight container.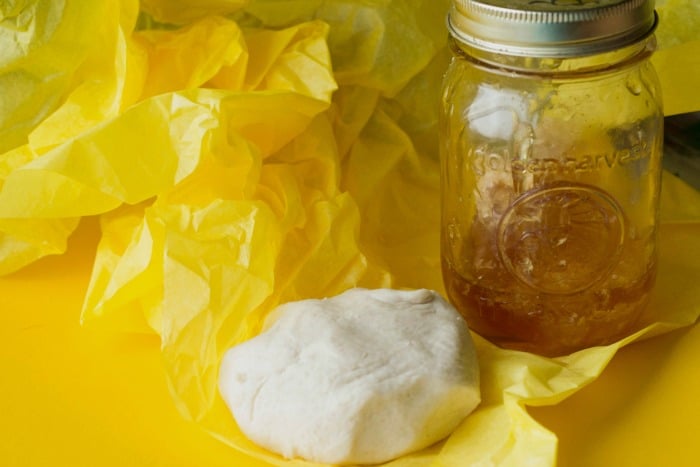 We added red and blue food coloring to some of the dough to make these pretty pastel colors.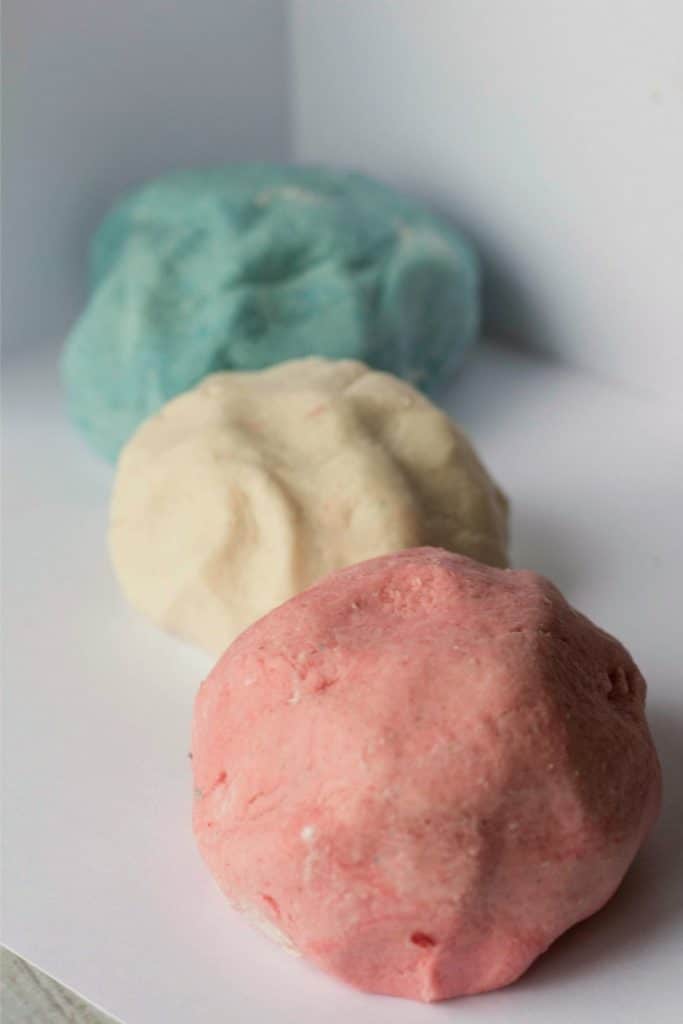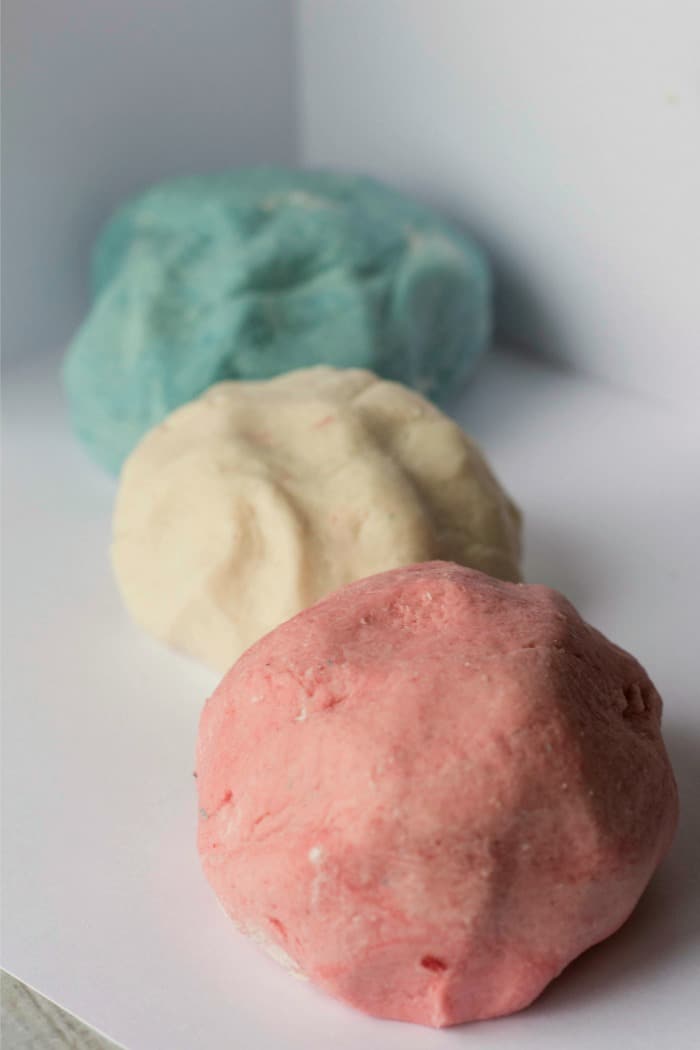 If you're looking for another fun playdough recipe, try our totally edible Valentine's playdough. You bake it into a bread when you're finished playing with it! Our pumpkin pie playdough also smells amazing.
Find even more Winnie the Pooh Day activities at the links below!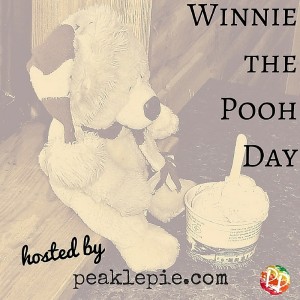 Make These Cute Paper Plate Piglets from Peakle Pie
Winnie the Pooh Book Review from Witty Hoots
Winnie-the-Pooh's Honey Snacks from Kelly's Classroom
Playing Winnie the Pooh's Favourite Game – Pooh Sticks from Play & Learn Everyday
Where in The World is Winnie The Pooh? from Castle View Academy
Simple Art for Little Girl's Room With Free Printable from Play Dough & Popsicles
DIY Winnie The Pooh Letters  from Adventures of Adam
Whimsical Winnie the Pooh Kids Birthday Party from Crafty Mama in ME
Paper Plate Winnie the Pooh Craft  from In the Playroom
Winnie the Pooh Play Doh Invitation to Play from Something 2 Offer
Honey Playdough from Glue Sticks & Gumdrops
My Bored Toddler
Winnie the Pooh Sensory Bin from Raising Little Superheroes
Line upon Line Learning
DIY Winnie The Pooh Figurines from Mama Smiles
Artsy Momma
Creative World of Varya
Kori at Home
Hi! I'm Donella. Welcome to Glue Sticks and Gumdrops, where I blog about crafts for kids, kid-friendly recipes, and meals for families with a bit of parenting and party ideas sprinkled in. I am a mom to one amazing (and active) little boy, and I'm married to a deputy. As you can imagine, our lives are hectic, but sitting down to a family meal or making a craft together is our way of connecting with each other.
Latest posts by Donella Crigger (see all)