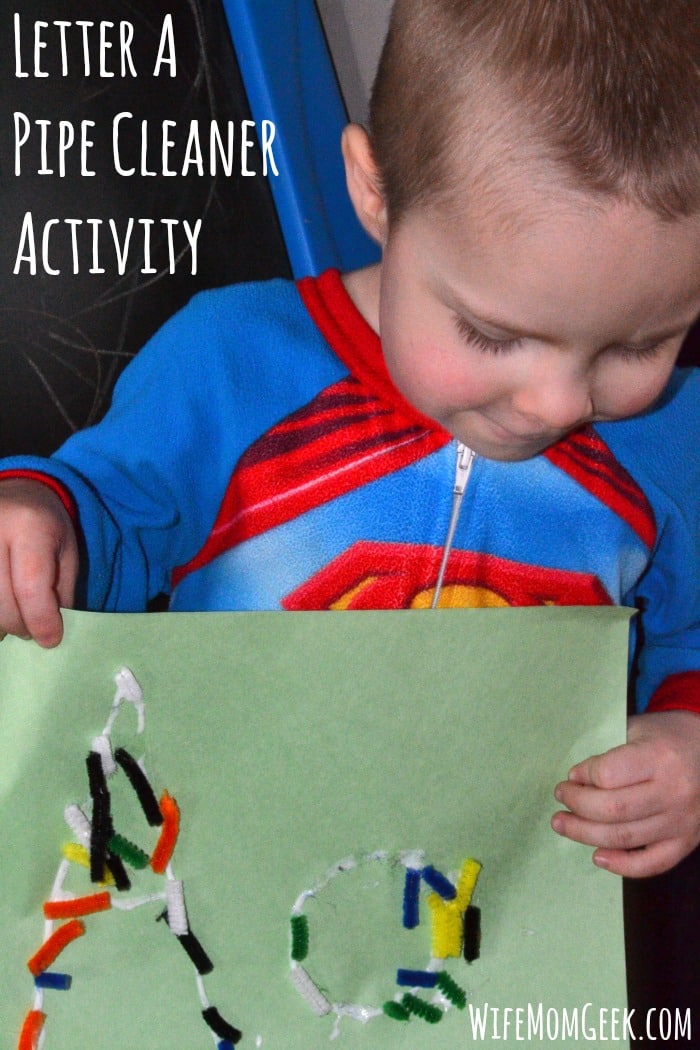 We have loads of pipe cleaners. Loads. On a whim last year, I bought several bags of them to use in crafts and as manipulatives, and we're still working our way through the first bag. We've been working our way through the letters again, and a few weeks ago, we reviewed the letter 'A'. Since the kiddo enjoys making letters with different things, here's our Letter A activity with pipe cleaner pieces.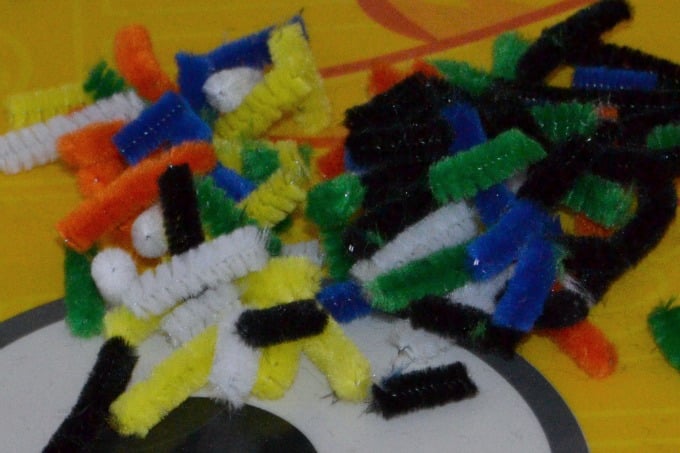 First, I snipped several pipe cleaners into pieces. If you use them a lot, just start saving your scraps to use for activities like this one! Be careful using the pieces with a very young child, though; they can be a little sharp at the ends if you're not careful.
Simply draw out a capital 'A' and lowercase 'a' with glue. Let your kiddo place the pieces along the glue lines to form the letters. Ya know… in case it wasn't completely and totally obvious from the picture.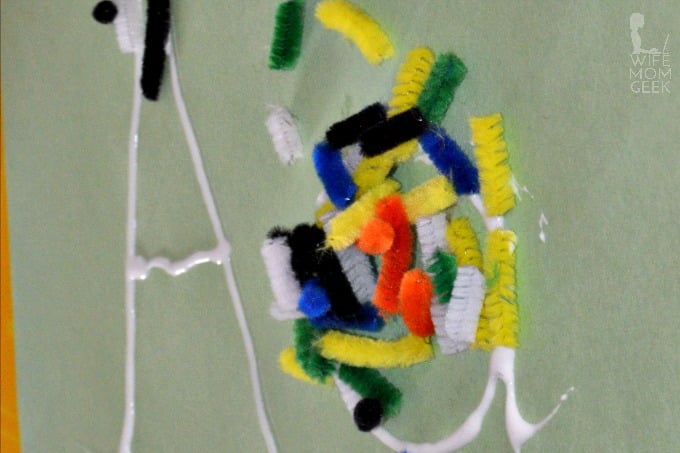 As you can see, my kid is a problem solver. Instead of carefully laying out the pieces like I did, he just threw a bunch on top of his glue and then shook off the paper. He's certainly time-efficient, because before I even finished my letters, he was already practicing his scissor work on some paper. Go figure.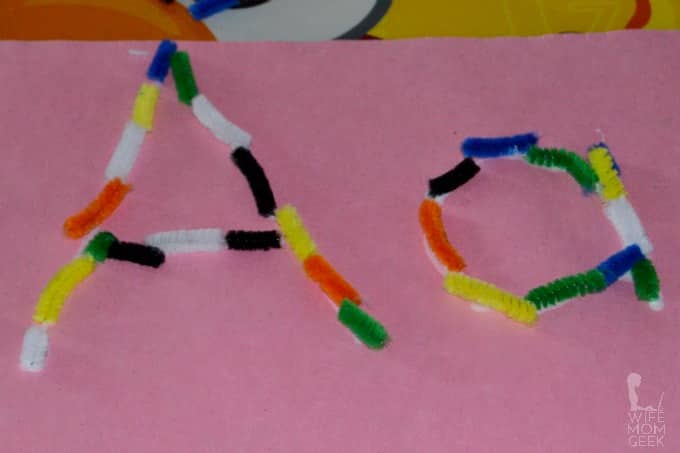 In the past, we've made the letters with slivered almonds, cereal, confetti, noodles and lots of other things. I always enjoyed those sorts of activities in school, and he does, too.
If you're looking for more letter activities with pipe cleaners, check out the terrific (and much better illustrated) activity from Make and Takes! These are more suitable for older kids (mine is 3).
Letter and Word Formation Activity from Make and Takes
What materials have you used to make letters with your children?