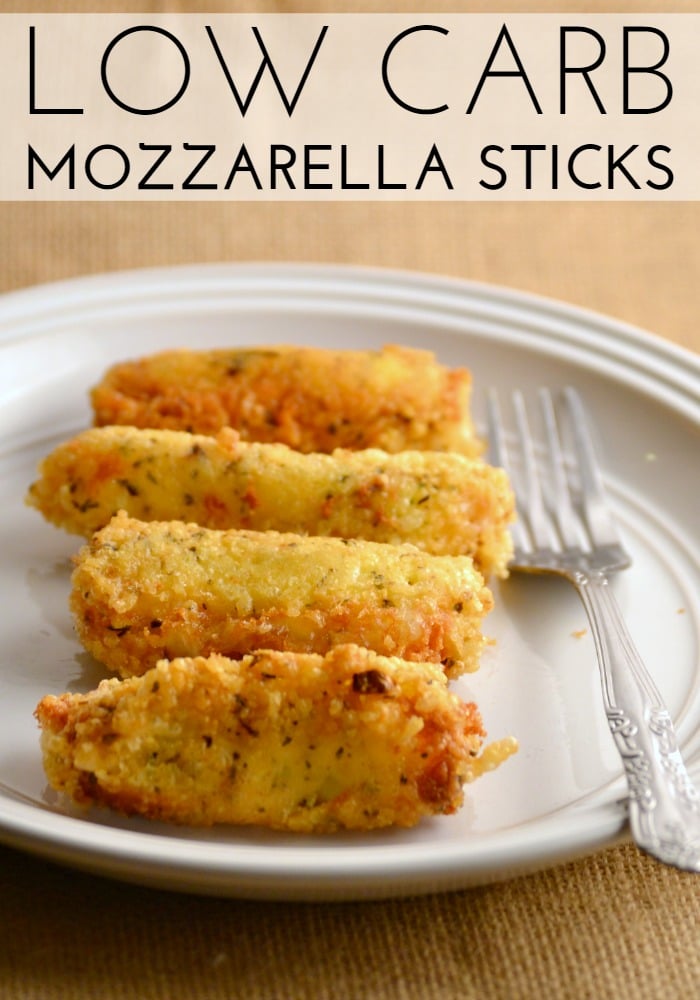 A few weeks ago, I scoured the web for low-carb appetizers to make for our friends' Super Bowl party. And while I didn't make them then, I pinned some yummy-looking mozzarella sticks to try later. And I'm so glad that I did! Here's how you can make your own low carb mozzarella sticks without bread crumbs.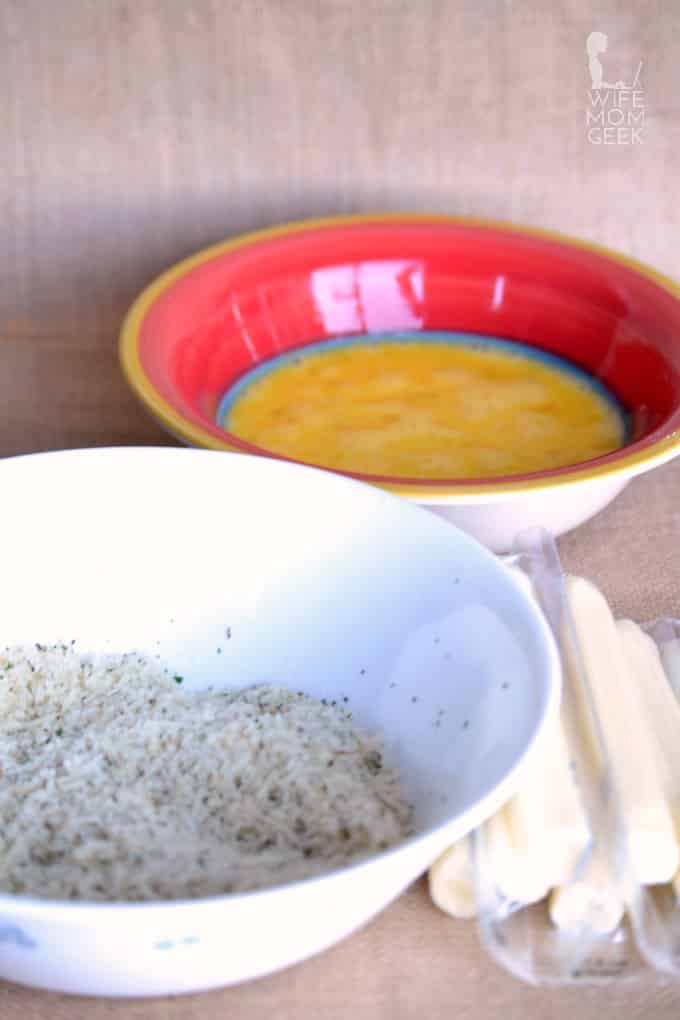 First, you'll need some Parmesan cheese in a shaker. We only had the shredded stuff, which we use often for making simple low carb meals, but the powdered kind will serve you much better for this recipe. I had to put the shredded cheese in the blender to make crumbs, whereas the powdery kind is already crumb-like.
I was also out of Italian Seasoning (can you tell we've been snowed in?), so I had to make my own.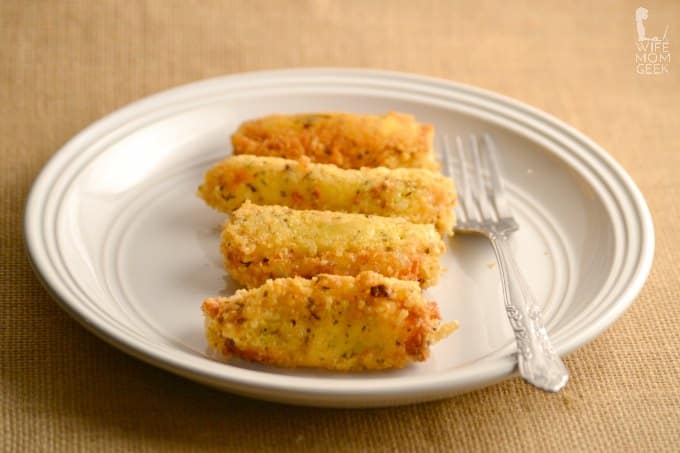 Anyway, here's the low carb recipe for the mozzarella sticks. They're delicious with my marinara sauce, so be sure to take a  look at that recipe, too.
This recipe was adapted from The Busy Broad. She has great tips about making sure the oil is hot enough. She also made the crumbs stick by rolling the coated sticks around in her hands, but that didn't work for me. It just stuck to my hands. It might work for you, though!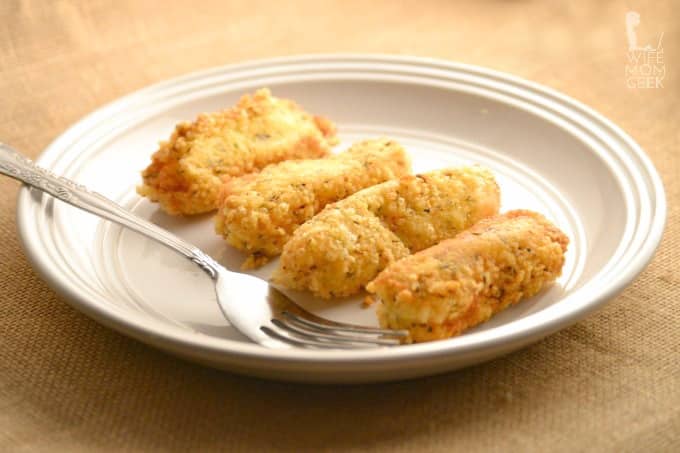 If you liked this recipe for low carb mozzarella sticks, you'll love the marinara sauce to go with them!