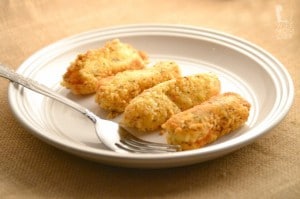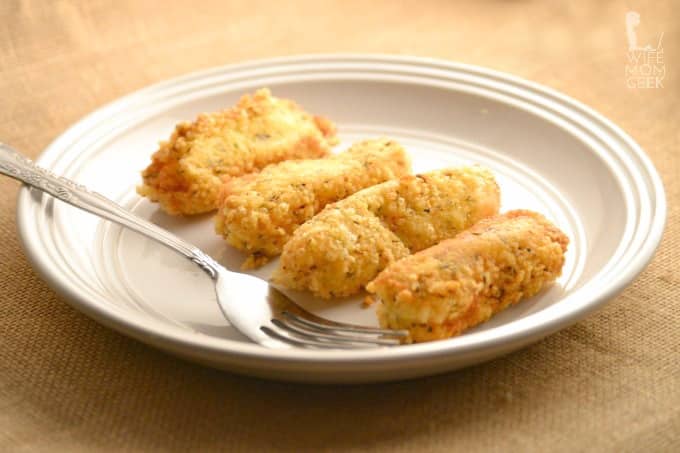 Low Carb Mozzarella Sticks
Yield 16 mozzarella sticks
These low carb mozzarella sticks are breaded with parmesan cheese instead of breadcrumbs, but they're still delicious. They're also easy to make!
Ingredients
8 string cheeses, cut in half
2 eggs, beaten
1 cup Parmesan cheese (the powdered kind)
1 tbsp. Italian seasoning
1 clove garlic, minced
Instructions
Mix Parmesan cheese, Italian seasoning and minced garlic in a medium bowl.
Dip each string cheese into the egg mixture and then into the cheese mixture.
Dip the string cheese in the egg mixture and roll it in the cheese crumbs again.
Press the cheese crumbs into the cheese using your fingers.
Place the coated string cheese into the freezer for one hour.
Pour about half a cup of oil into a frying pan, and let it get HOT.
Place 4-5 string cheese halves into the pan.
Cook until golden brown on all sides.
If the crumb mixture falls off the string cheese, wait until the oil is hotter.
Courses Appetizer
Recipe by Glue Sticks and Gumdrops at https://gluesticksgumdrops.com/low-carb-mozzarella-sticks/