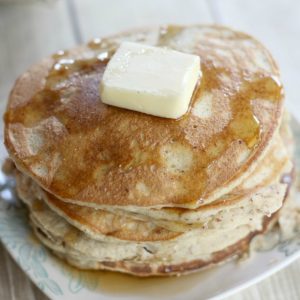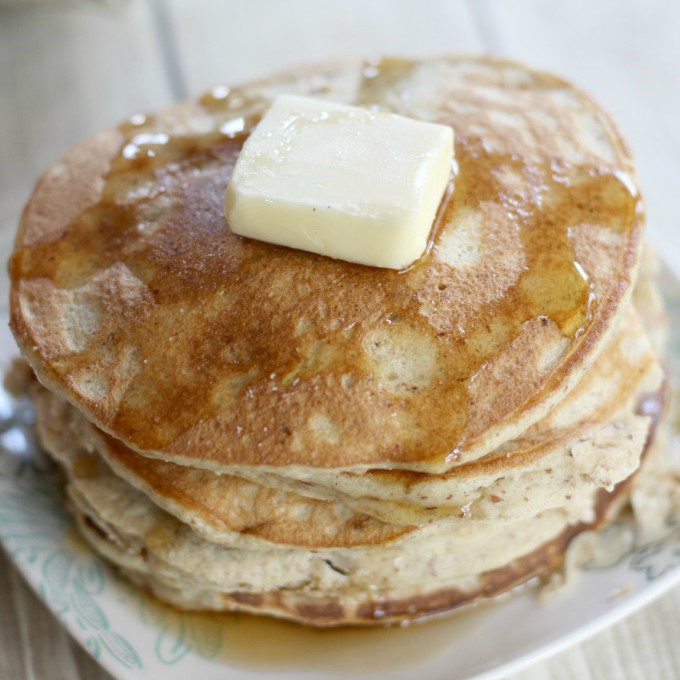 Low Carb, Gluten Free Pancakes
Yield 6 pancakes
These easy low carb pancakes will quickly become a family favorite, even for those who aren't watching their carbs. It's a healthy recipe everyone enjoys!
Ingredients
1/4 cup almond flour
2 T. coconut flour
½ tsp. Cinnamon
½ tsp. Vanilla extract
3 whole eggs
½ tsp. Baking powder
2 T. unsweetened almond/coconut milk
1 T. sweetener of choice
Instructions
Combine all the ingredients in a bowl until well mixed.
Heat a large pan over medium heat, spray well with nonstick cooking spray. If your pot sizzles when water is dropped on it, it's ready to cook.
Drop 2 tablespoons of batter onto prepared pan, spread out into a circle about 4" in diameter.
Cook for 2-3 minutes, lift up the edge to check for doneness, they should be a golden brown.
Flip carefully and brown on the opposite side 1-2 minutes.
Serve with pure maple syrup or sugar-free syrup to keep your carb count down. This one is a little pricey on Amazon but you it lasts a long time, you can also find it at Walmart or many grocery stores.
Notes
This recipe makes about 5-6 pancakes, you can easily double the recipe for a family or to freeze. To freeze simply cool your pancakes completely then toss them in a freezer bag, don't forget to label them with a permanent marker.
Courses Breakfast
Recipe by Glue Sticks and Gumdrops at https://gluesticksgumdrops.com/low-carb-pancakes/