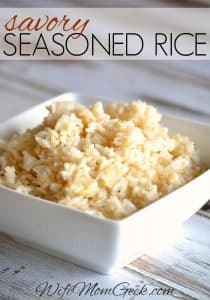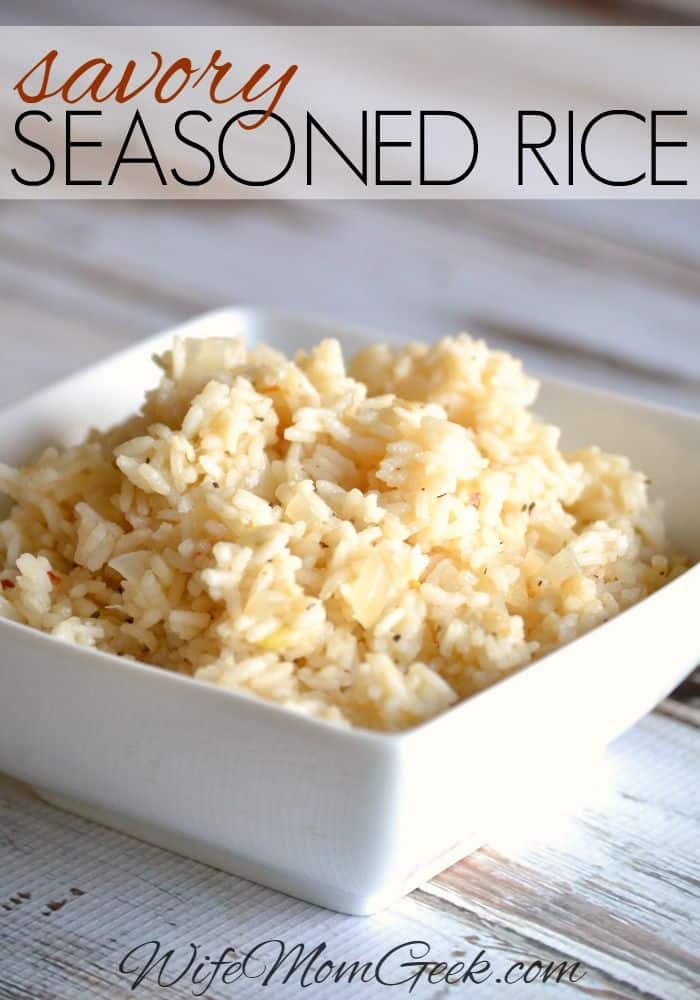 Savory Seasoned Rice
Yield 8 servings
This savory seasoned rice pairs perfectly with pork and other meat dishes. The seasoning combination will work well with white, brown, wild or jasmine rice!
Ingredients
2 c. white rice (or brown, jasmine, or wild rice)
4 c. water (or as directed on the rice package)
2 cloves garlic, minced
1 small onion, chopped
2 tbsp. butter
1/2 tsp. dried thyme
1/2 tsp. dried rosemary
1/4 tsp. crushed red pepper
1/2 tsp. regular salt
1/2 tsp. seasoned salt
Instructions
Cook onions and garlic in butter in a large saucepan over medium heat until onions are tender and a little brown.
Add rice, water and the seasonings.
Bring to a boil, and reduce heat to low.
Simmer for 20 minutes or until liquid is absorbed.
Let sit 5 minutes, and fluff with a fork before serving.
Courses Side Dish
Recipe by Glue Sticks and Gumdrops at https://gluesticksgumdrops.com/savory-seasoned-rice/