I used to be that person… you know the one… no ornament storage plan whatsoever. I'd open up the Christmas decorations bins, excited to put the tree up only to find a heaping mess of ornaments, lights, garland, and all the other trimmings that go with the tree.
I was usually so ready to get the tree down by January 1st that I crammed everything in as fast as possible. I paid no regard to the headache I'd cause myself in November when it's time for the tree to go back up. Thankfully, I've smartened up.
These ornament storage, light storage, and garland storage tips have saved my sanity. No more tangled lights… no ornaments getting hooked together… putting the tree up is fun again! We've included several Christmas decorations storage ideas to get you organized in the new year.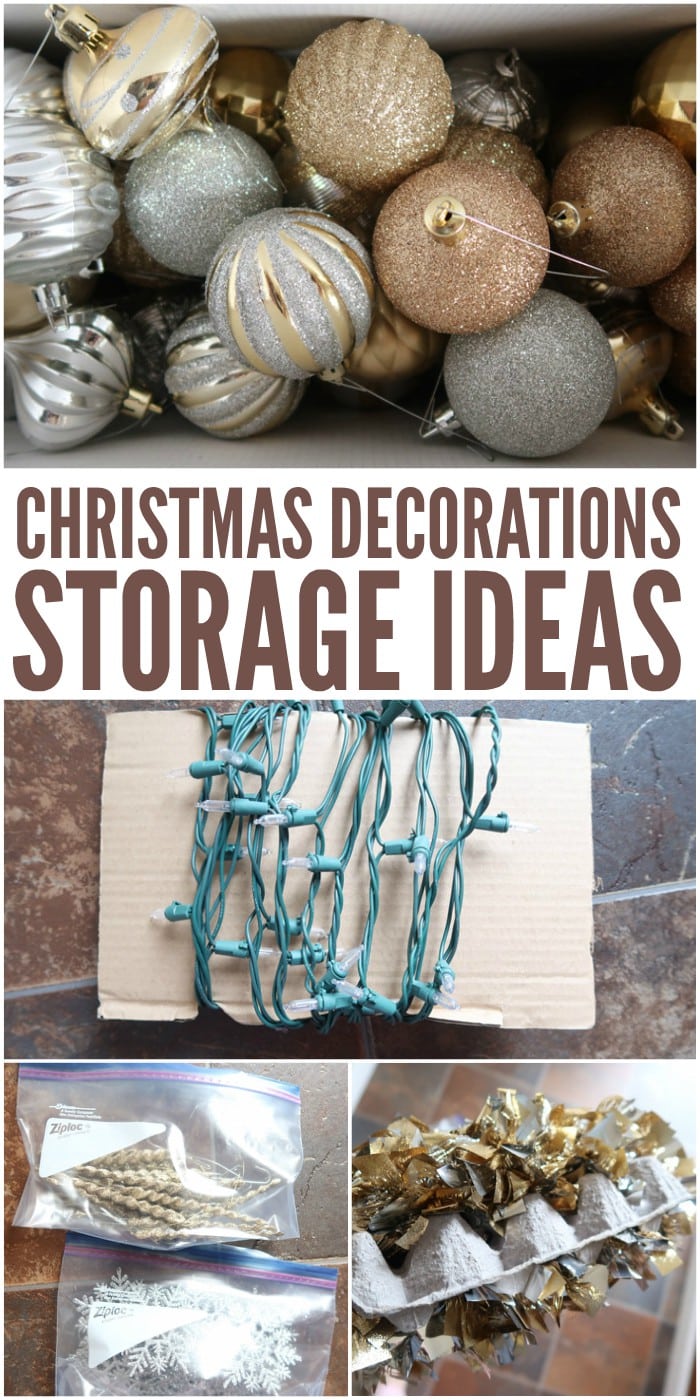 [Read more…] about Cheap Christmas Ornament Storage Tips to Save Your Sanity This Year