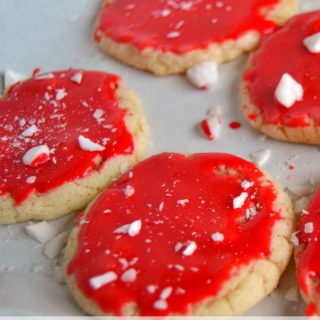 Peppermint Icing for Sugar Cookies
Simple sugar cookies are made more festive with refreshing peppermint icing. Delicious when paired with a tall glass of cold milk!
In a small bowl, mix the confectioner's sugar and milk until smooth.

Add corn syrup and peppermint extract, stirring until the icing is smooth and glossy. If icing is too thick, add another teaspoon of corn syrup. If it's too thin, add a little more sugar.

Add food coloring of your choice.

Paint cookies with a brush.