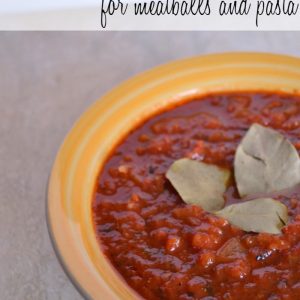 Sweet Marinara Sauce for Meatballs and Pasta
This sweet sauce is perfect for savory meatballs or a flavorful pasta dish.
Add tomatoes, tomato sauce, garlic, herbs and spices to a food processor or blender. Pulse until mostly smooth.

In a large skillet, saute onions in olive oil for two minutes. Add the tomato mixture and chicken broth to the skillet.

Simmer for 30-40 minutes, stirring occasionally.

Add Splenda or sugar, simmer for an additional 10 minutes.