Did you know that the modern-day Santa Claus has roots in a very old tradition? St. Nick–the real St. Nicholas–lived in the third century A.D. Although he was born to a wealthy family, he used his entire inheritance to help the poor. He also had a great love for children. There are many legends surrounding St. Nick, but he has been celebrated for centuries as someone who followed Christ's example, giving to the needy all that he had. His feast day is Friday, December 6th, so here are some ways you can celebrate St. Nicholas this week as we enter the Advent season.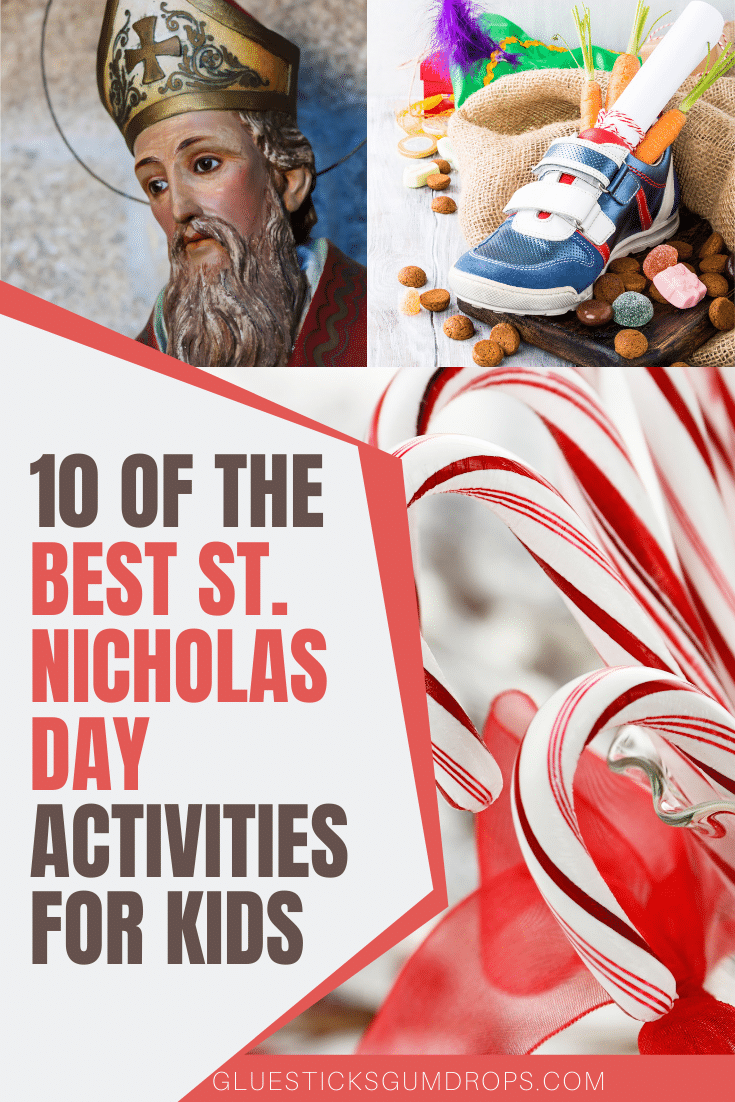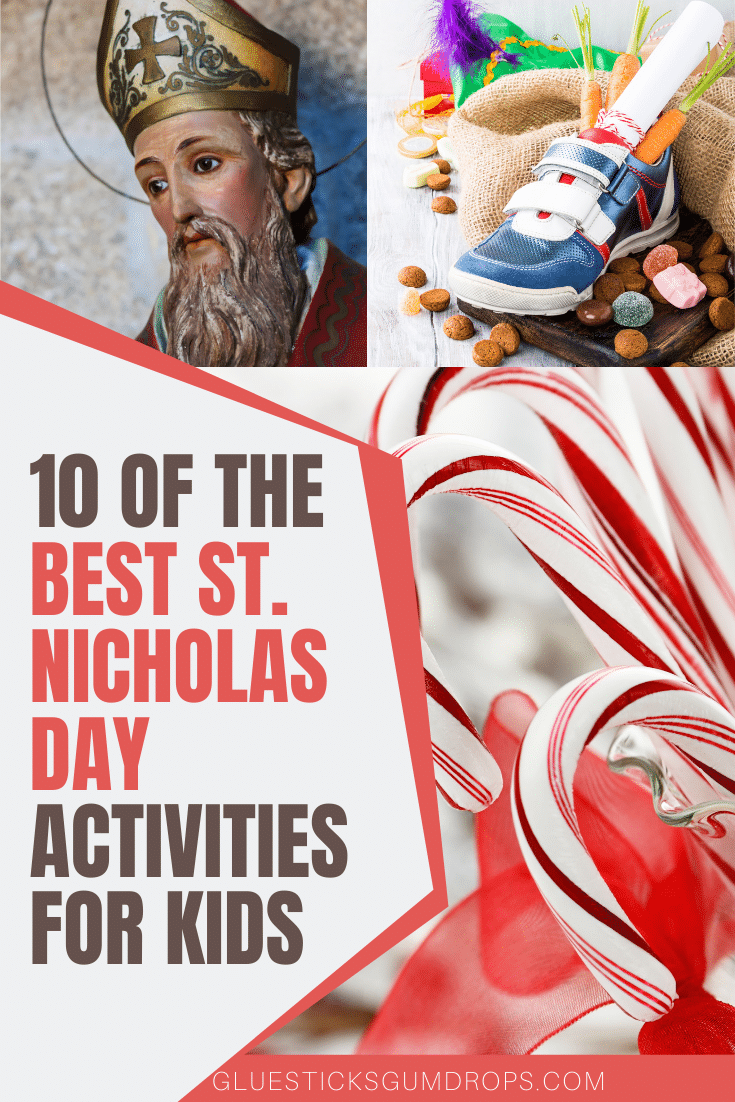 St. Nicholas Day Activities
1. Let your children put their shoes by the fireplace or door on the evening of December 5th.
Shoes are the traditional choice, but you can use your stockings, too. Leave some carrots in the shoes for St. Nick's horse (or reindeer, as the story goes now), and in the morning, your kids will wake up to shoes full of small toys and goodies. Golden coin candies are a traditional choice, but any small trinkets and candies will do.
St. Nicholas became the bishop of Myra at a young age and was well-loved by those under his charge. You can talk about his time as bishop after you make this fabulous bishop's miter from KinderCraze.
It just wouldn't be Christmas without making a batch of cookies in honor of St. Nicholas. No time for baking? No problem! These nutter butter Saint Nick cookies are easy peasy, and you don't even have to turn on your oven.
4. Watch this quick video to learn more about how "Santa Claus" (aka Saint Nick) came to be a symbol of Christmas.
5. Do an easy St. Nick craft with the kids.
Not only would these St. Nicholas paper bag puppets be fun to make, but the kids can use these to tell the story of St. Nicholas after learning about him. What a fun little unit study that could be!
Wild Olive's ornament is absolutely adorable, but if you don't have those materials on hand, try foam sheets or construction paper to create a similar design. Seriously, how cute are these?
7. Read a story about St. Nick.
Any story about the jolly man will do, but if you prefer a classic version of St. Nick, try this story (affiliate link): The Baker's Dozen: A Saint Nicholas Tale
. It's one of our favorites. You can also check out the hardback or paperback versions from your local library.
Yep, you heard that right. This is a really sweet prayer, and it's a great way to help kids understand that St. Nick was so generous because of his love for Jesus. Don't forget to hand out your blessed candy canes to your family and friends after.
9. Color some pictures of Saint Nicholas.
You won't find chimneys and reindeer here. These coloring sheets depict St. Nicholas as a bishop, showing that it's better to give than to receive.
What's a celebration without cake? This St. Nicholas Mighty Miter Cake is super easy to make. Just cut off the corners to create the miter shape, add some red food coloring to icing, and you have the basic red miter. Create the cross in the middle by adding yellow dye to frosting or by using gold coarse sugar.