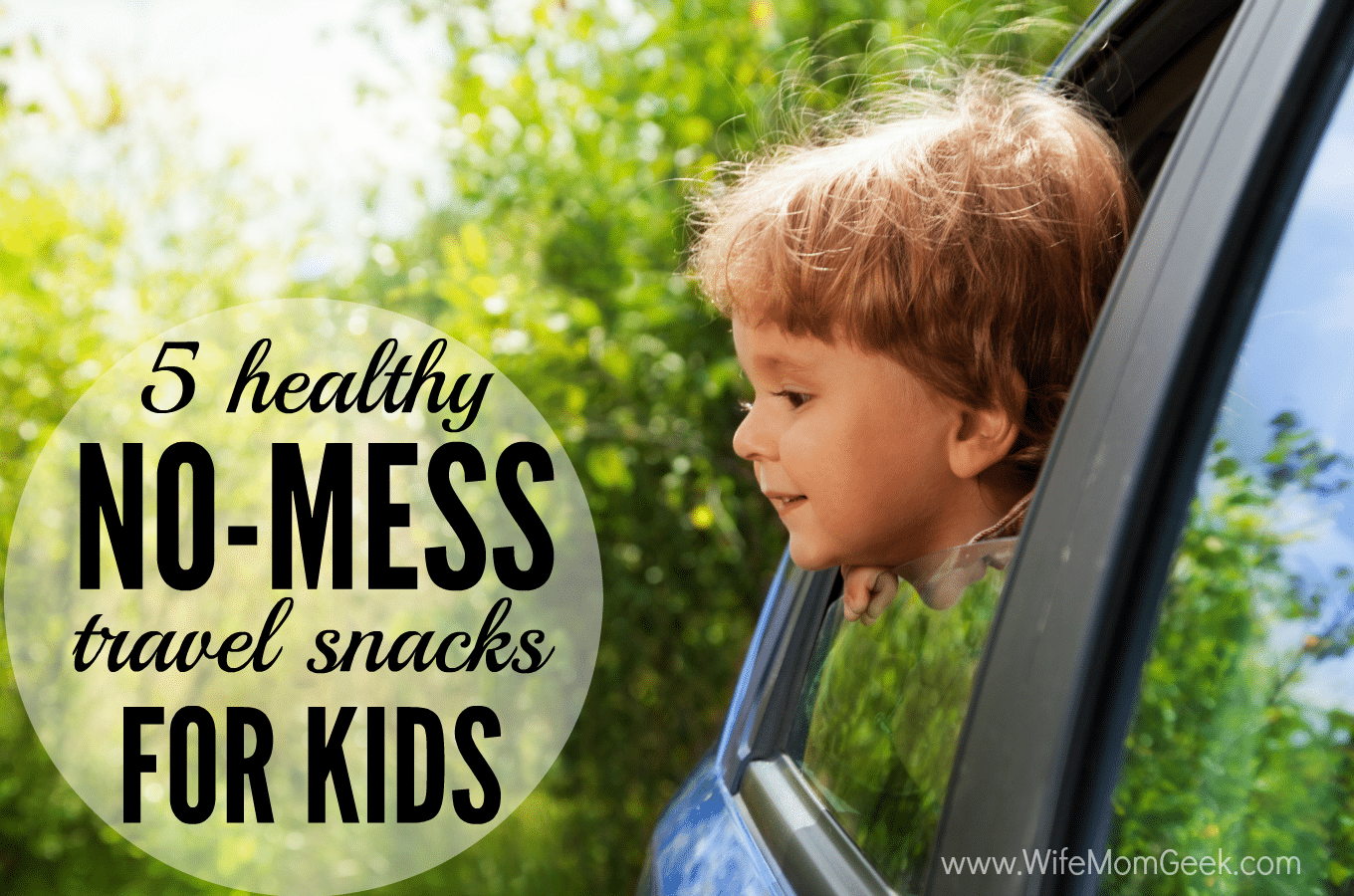 Traveling kids is a challenge no matter how you look at it. Certain foods are bound to crumble and end up in your seats or worse—ground up in the floor. Ick! But if you don't bring snacks and you're on the road for a few hours, you're going to have a car full of cranky kids and a grumpy mom to boot. No one wants that! Save your sanity by bringing along these no-mess snacks when traveling with your kids.
String Cheese
Isn't this the best snack? It's portable, healthy and delicious. If it will be a while before your kids eat them, toss them in an insulated bag.
Apple Slices
We almost always bring apple slices with us for our son when we travel. Apples are his favorite snack, and they're juicy enough to keep him from getting thirsty. Remember to peel the apples if you're bringing them along for kids under age 3. Older kids can eat the nutritious peel, but you'll still want to slice them so you don't find a rotting apple core in your car in a few days.
Squeezable Yogurt
Who doesn't love yogurt? It's fruity and sweet and offers a good bit of calcium and protein. We like GoGurts because they freeze easily, leaving little possibility for a mess.
Carrot Sticks
If your picky eater needs to get a few more veggies in his diet, throw carrot sticks into your go bag. Baby carrots work well for older kids, but I still prefer to give my 3-year-old carrot sticks because they seem like less of a choking hazard. If you're feeling brave, you can even toss a couple of tablespoons of peanut butter into a small container for dipping. Peanut butter is better than dressing because it's healthier and because it's less likely to drip off the carrot sticks.
Bananas or Banana Chips
Bananas are nature's on-the-go snack—no container or baggie needed! We've never had a mess with bananas, but I'm sure there's some poor mom out there who's cleaned smushed-up banana out of her car before. In that case, I'd opt for banana chips instead. They're a little crumbly, but still cleaner and healthier than potato chips.
What are your kids' favorite on-the-go snacks?