Let's face it. No one likes to clean windows. People even joke about how they'll do everything, except the windows. What makes cleaning windows so unenjoyable that people put it off for well longer than they care to admit? Cleaning the glass isn't that hard. It's time-consuming, sure, but not difficult. The real pain is the window tracks. They get covered in filth (mildew, dirt, debris) and you have no idea how to make them easier to clean. Let's look at the best ways to clean window tracks (relatively painlessly).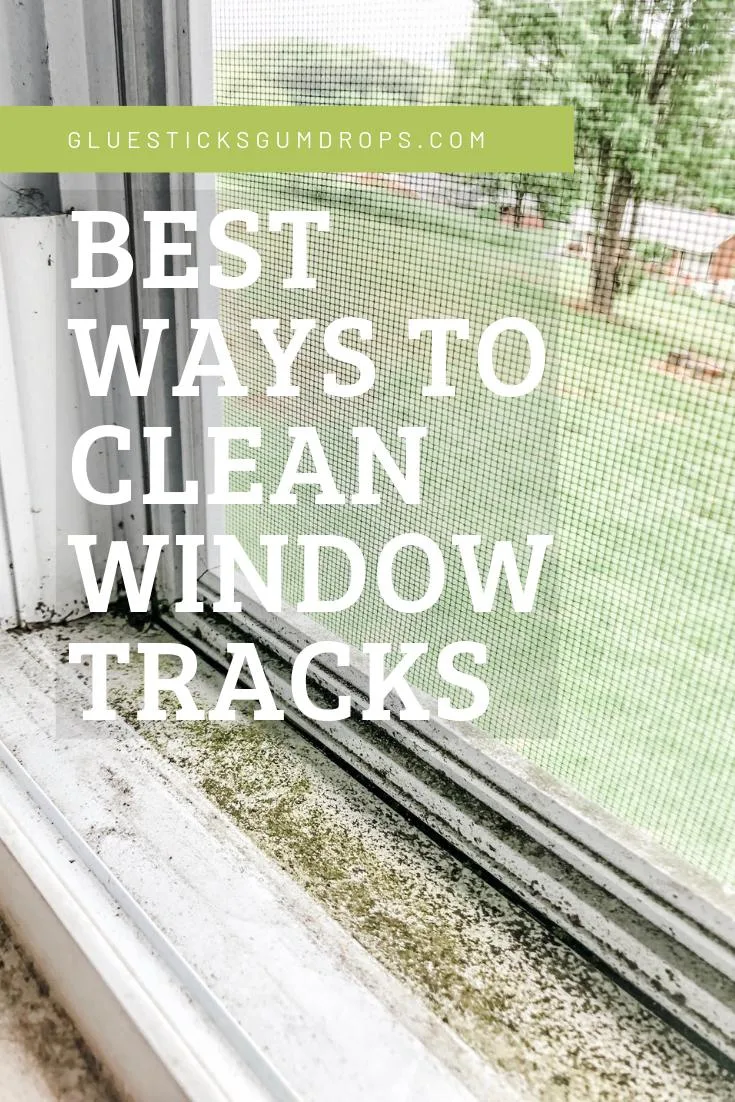 Best Ways to Clean Window Tracks – 5 Simple Steps
1. Vacuum Up Any Debris
Chances are you'll have a few bits of leaves and small twigs in your window tracks. Use a vacuum hose to suck up any loose dirt and debris.
2. Cover the Area with Baking Soda
Baking soda is best known for its abrasiveness. It's great for getting the grime off of everything. Cover the worst areas with baking soda. Make sure to get into all the nooks and crannies. The worst areas are usually in the corners. To make the baking soda easier to sprinkle over the area, use a plastic spoon or scoop. This way, you'll be less likely to get baking soda all over the floor.
3. Add Vinegar
Next, you want to cover the baking soda with white vinegar. Don't add to much or you'll wash away all the baking soda. You want to add enough so that the vinegar saturates the baking soda. The combination of the two will cause a bubbling reaction that helps lift up the dirt. Let the vinegar and baking soda sit on the area for 5 to 10 minutes.
4. Use a Toothbrush to Clean the Window Tracks
Take an old toothbrush and scrub the corners really good, working the baking soda and vinegar mixture toward the center of the track. Once all the gunk and baking soda is at the center, take a damp paper towel and wipe it up.
If your window tracks are really dirty, you may have to repeat steps 2 – 4 until you get the tracks clean.
5. Wipe Down
Wipe the window tracks down with a clean, wet cloth and allow to dry.
See? It's not that hard to do… it just requires some elbow grease and learning the best ways to clean window tracks. It does take time, but you'll be happy you did it once your windows are sparkling clean. It makes throwing open the windows for fresh air all the more pleasant.