I don't know how many faded, tired-looking cozy coupes I've seen sitting in people's yards. In fact, I have one in mine right now. The sun has faded it over time, and let's face it, it's seen better days. So when I started to search for cozy coupe makeovers, I had no idea that I'd find so many creative and clever cozy coupe makeovers to choose from. Here are some of my favorites!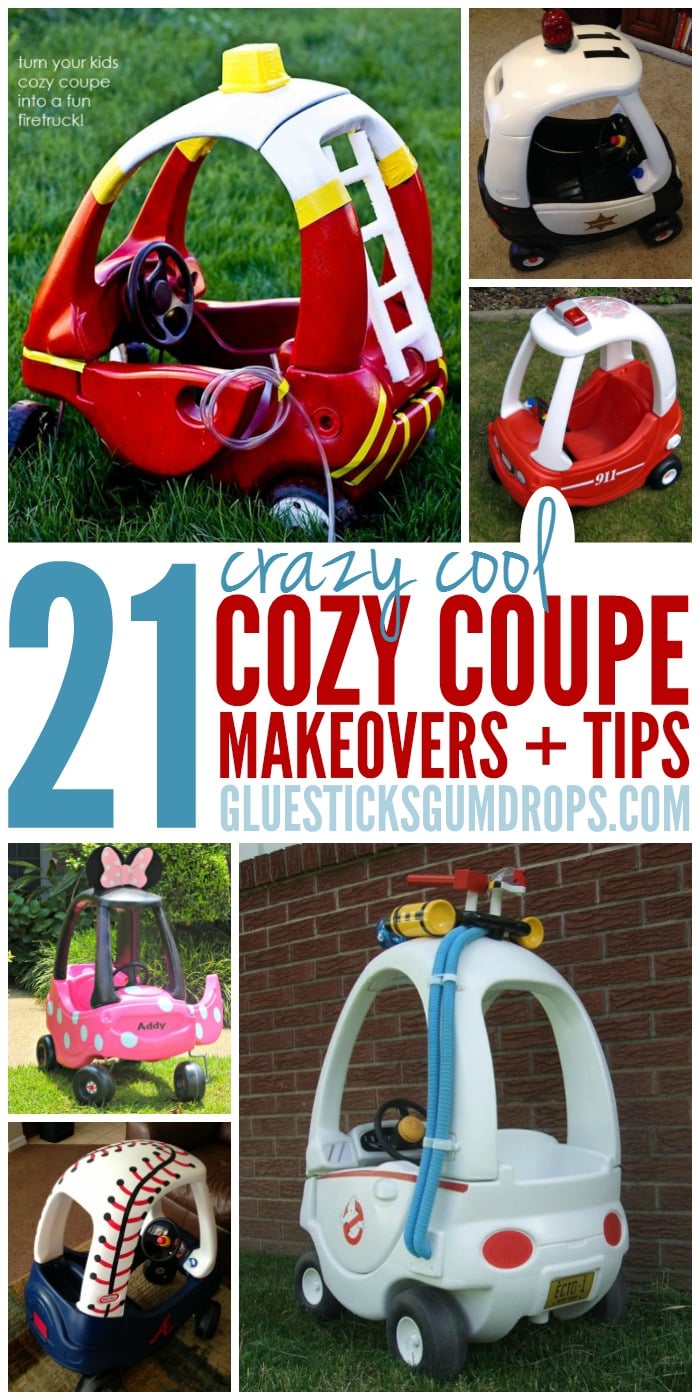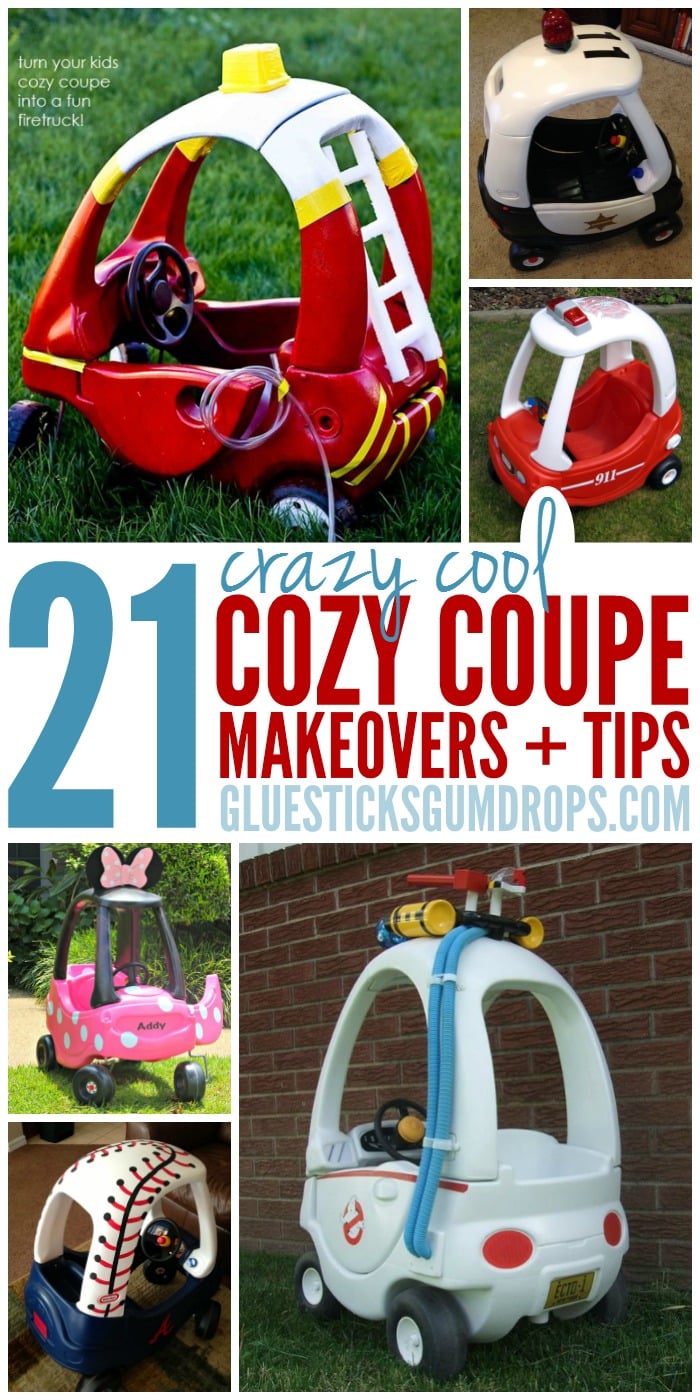 This post contains affiliate links. See our full disclosure for details.
Most of these ideas are for the classic cozy coupe, but no matter which kind you have, you can soup it up with some paint and creativity.
Cozy Coupe Hacks & Makeovers
The Batmobile Cozy Coupe is perfect for superhero fans. It's also one of the easiest designs to implement!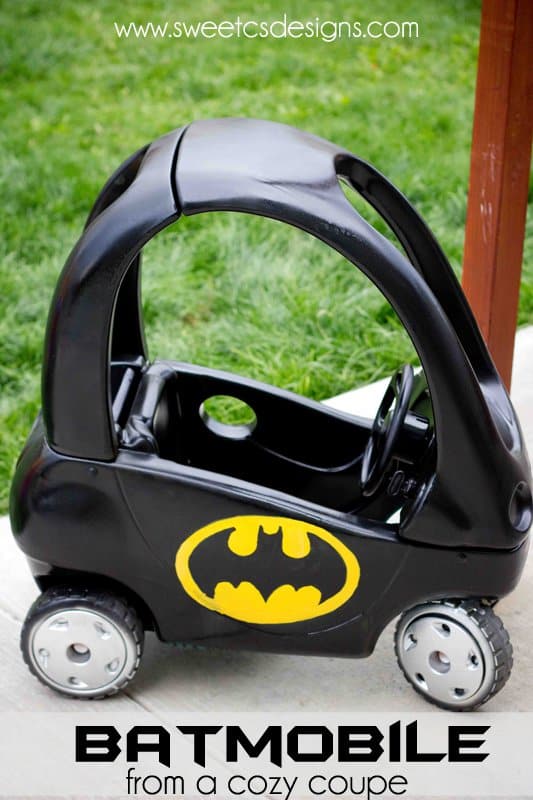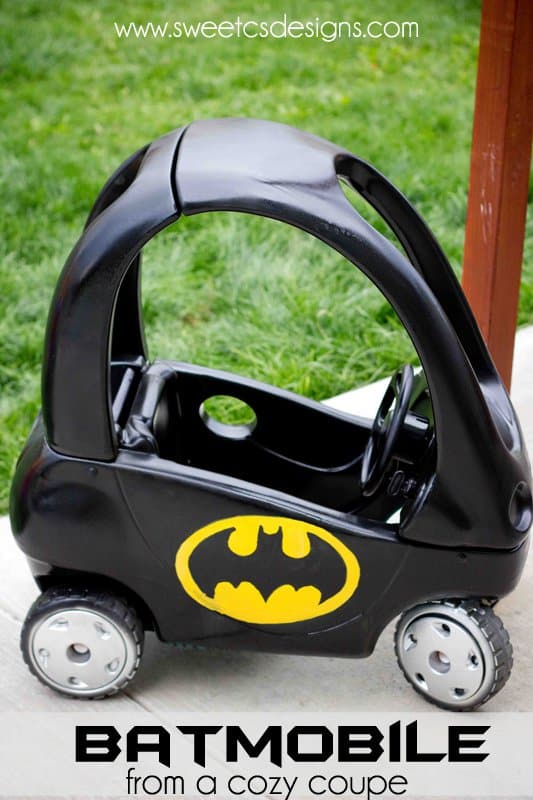 via Sweet C's Designs
Their Fire Truck Cozy Coupe is pretty sweet, too. Love the addition of the ladder and the fire hose. Nice touches! I think I like it even better than the official Little Tikes Spray and Rescue Fire Truck.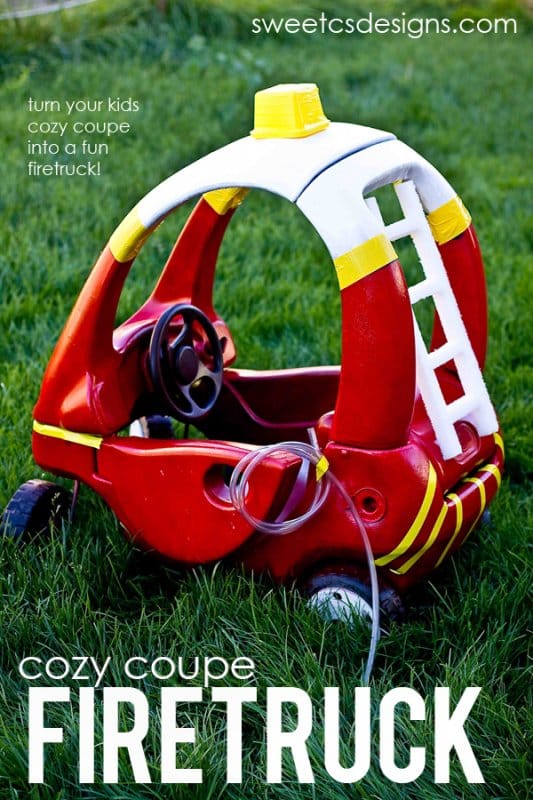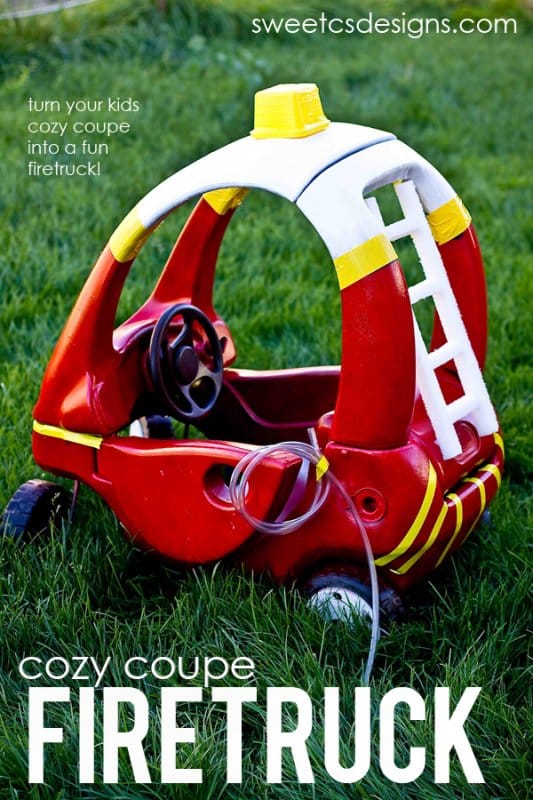 via Sweet C's Designs
Make a John Deere version for your little farm hand.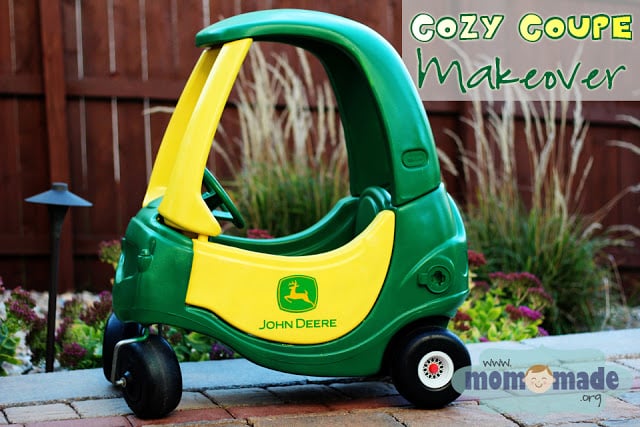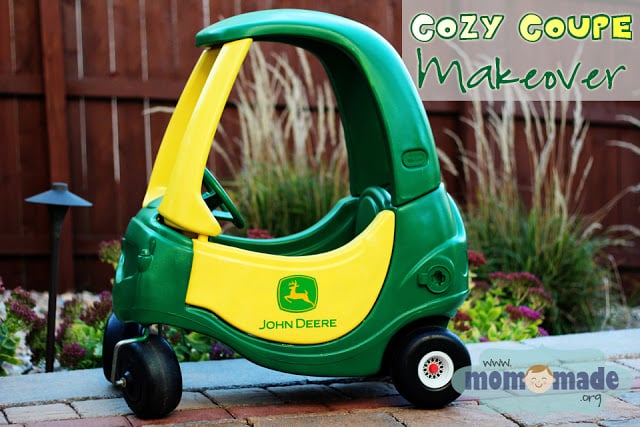 via Mom Made
Make your little minions a Minion-inspired cozy coupe. The hair is made out of pipe cleaners. How smart!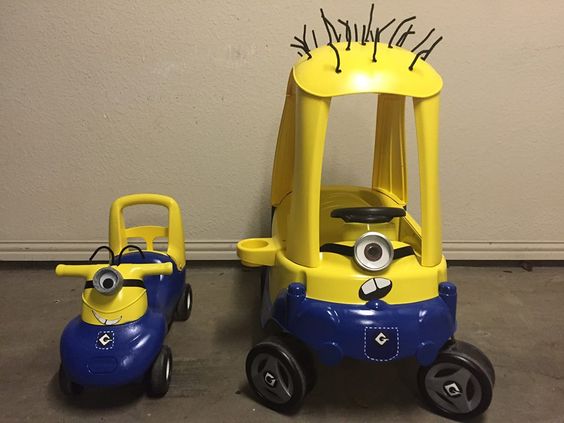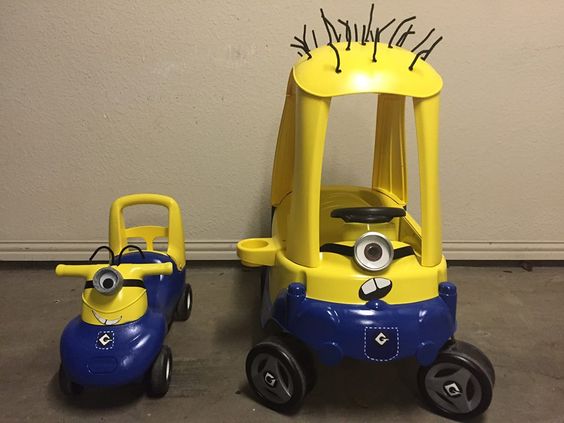 via Pinterest
How about a cozy coupe that looks like a cupcake? The addition of the QT-PIE license plate is too cute for words.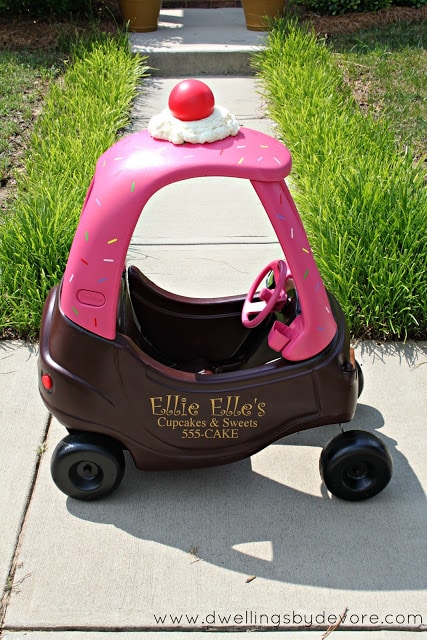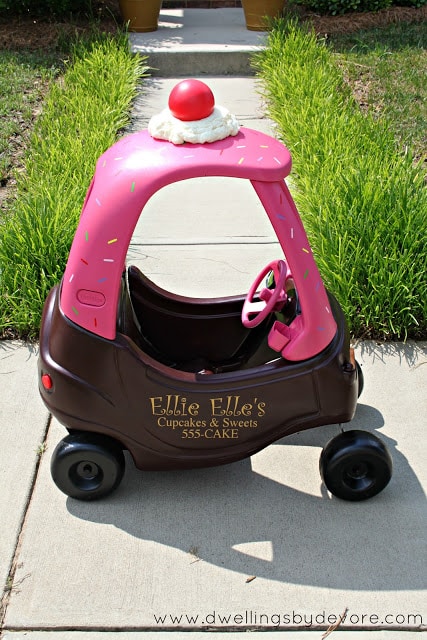 via Dwellings by Devore
You can guess the inspiration of this sweet little red and black ride: Minnie Mouse! The ears on top are precious.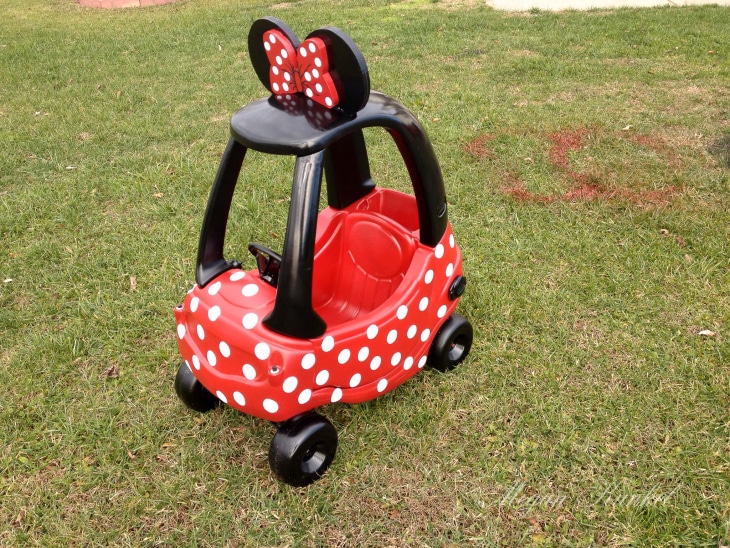 via Megan Kunkel
Don't be afraid to think pink for your Minnie cozy coupe.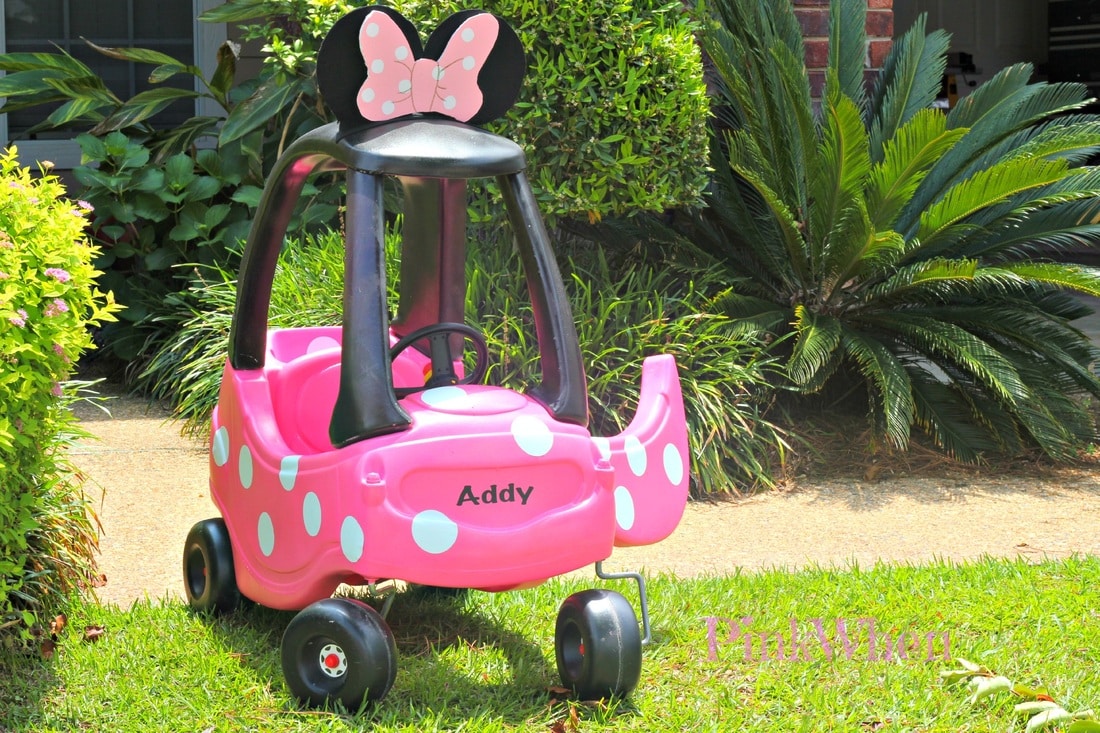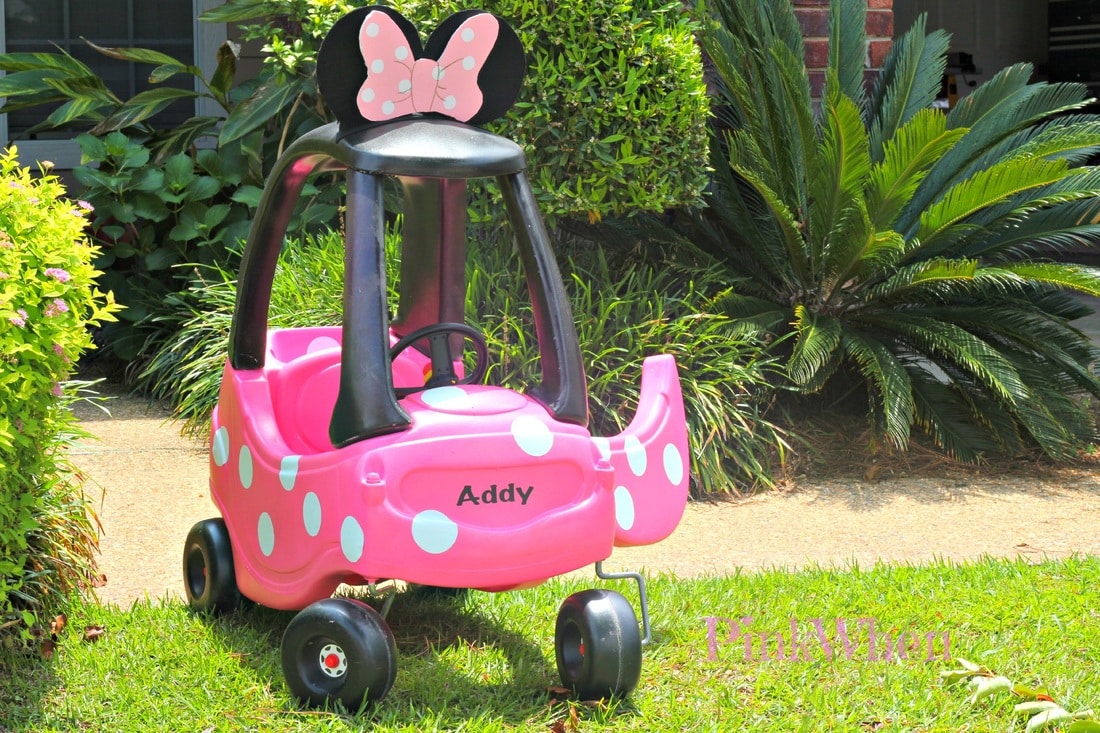 via Pink When
Here's a lady bug cozy coupe that's just as cute (and a little easier to execute than the Minnie Mouse coupe).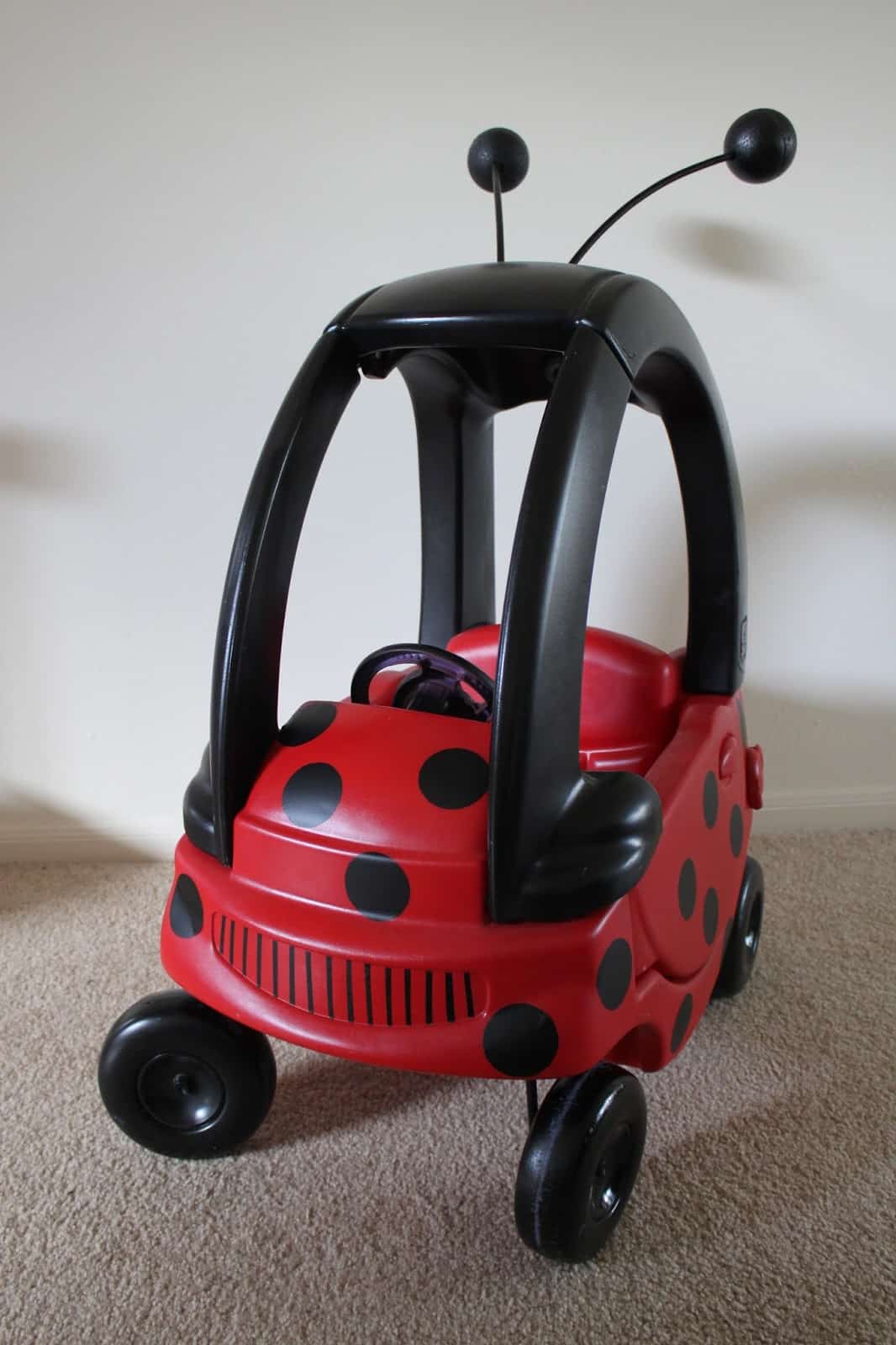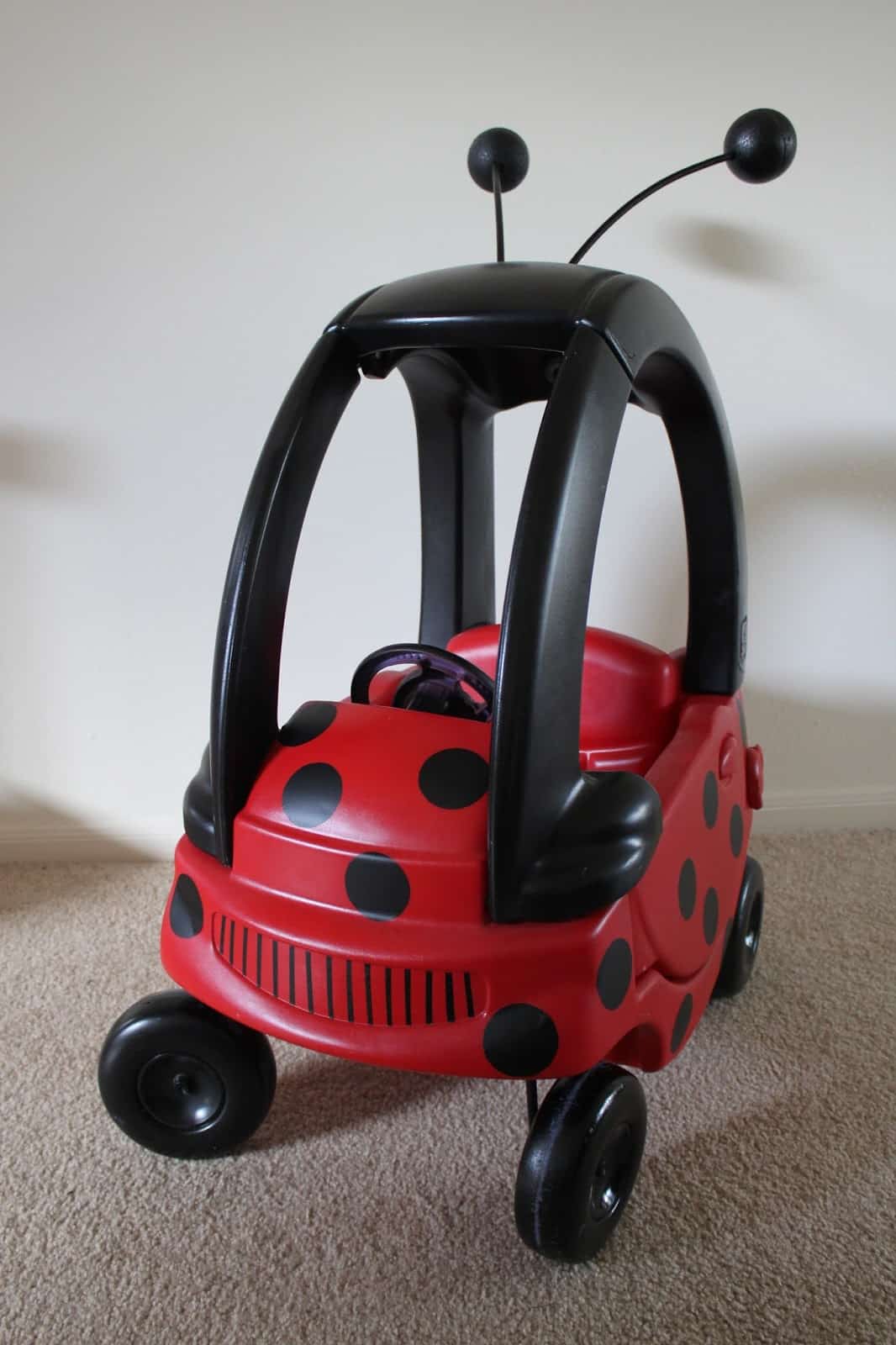 via The Roper Roundup
I couldn't find an original source for this giraffe car, but it's a fantastic choice for kids who are into safari animals.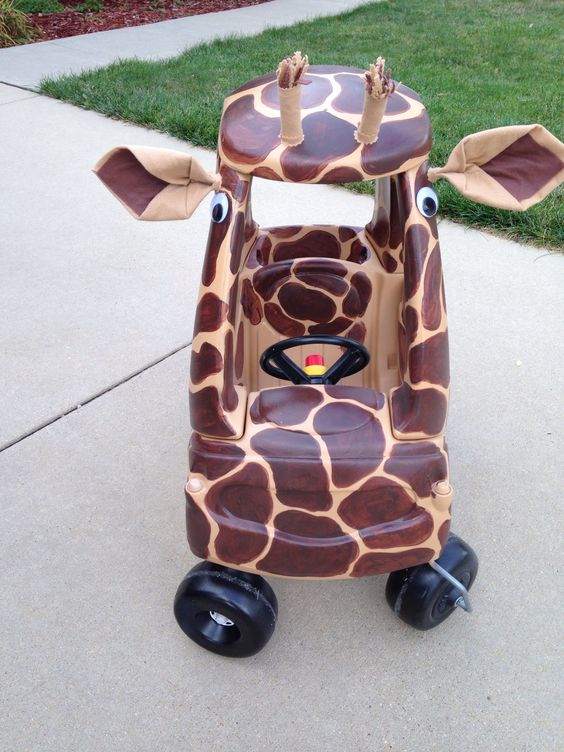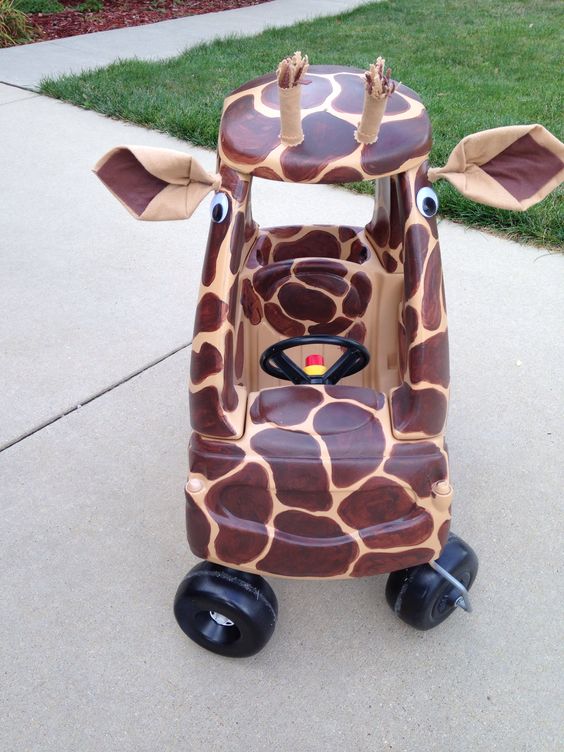 via Pinterest
The wood grain on this Hawaiian-themed cozy coupe is contact paper! Love the hula girl on the "dashboard", too.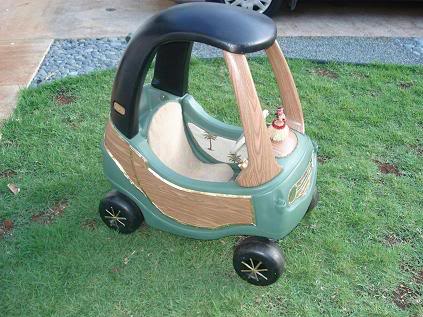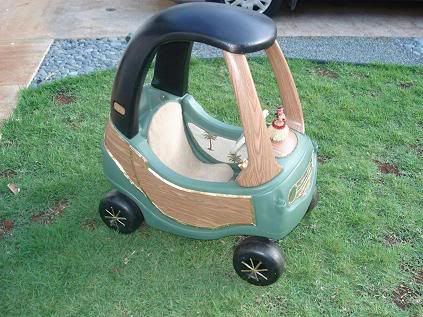 via Craftster
I couldn't find a tutorial for this CAT cozy coupe, either, but it looks like some yellow and black paint and a few Caterpillar stickers will do the trick!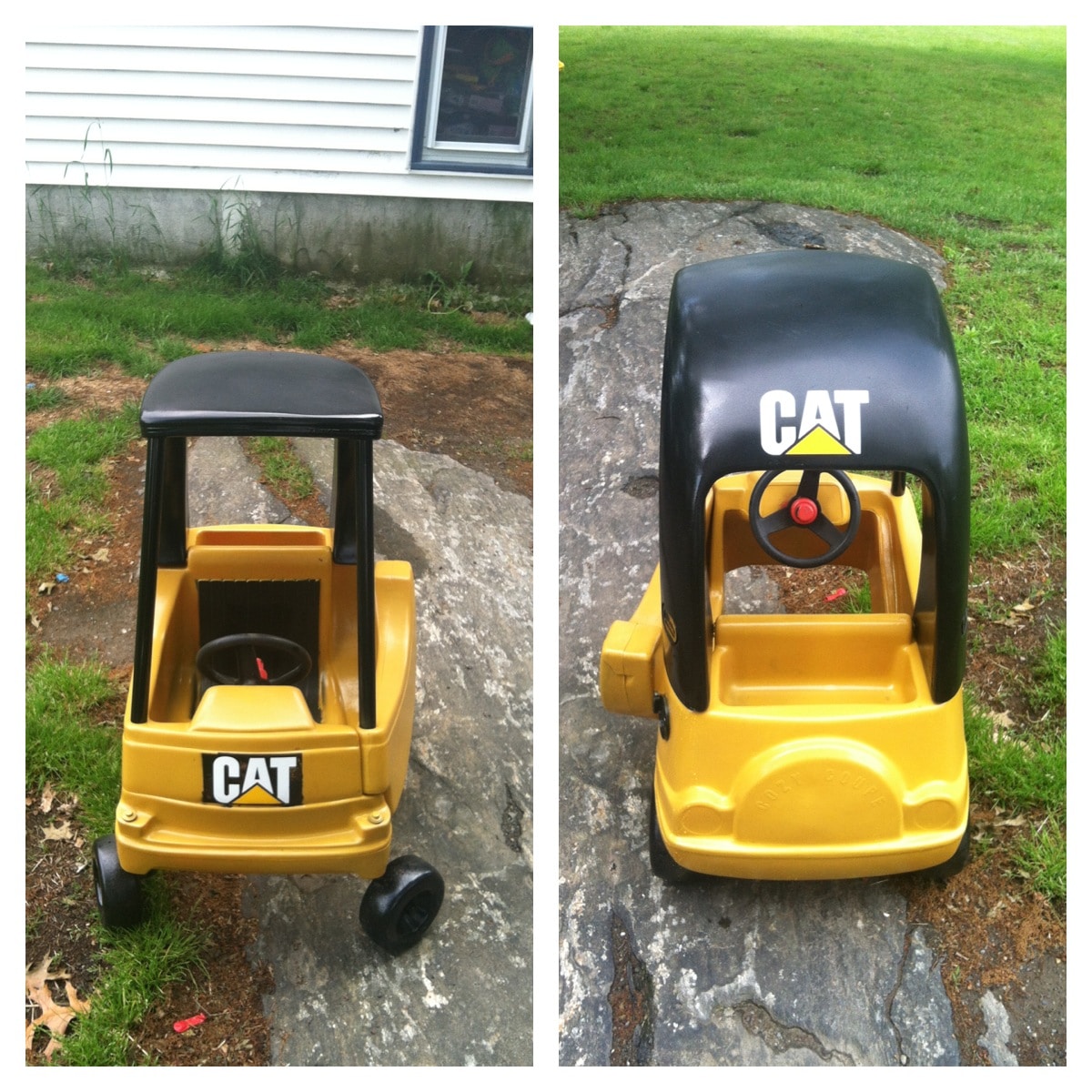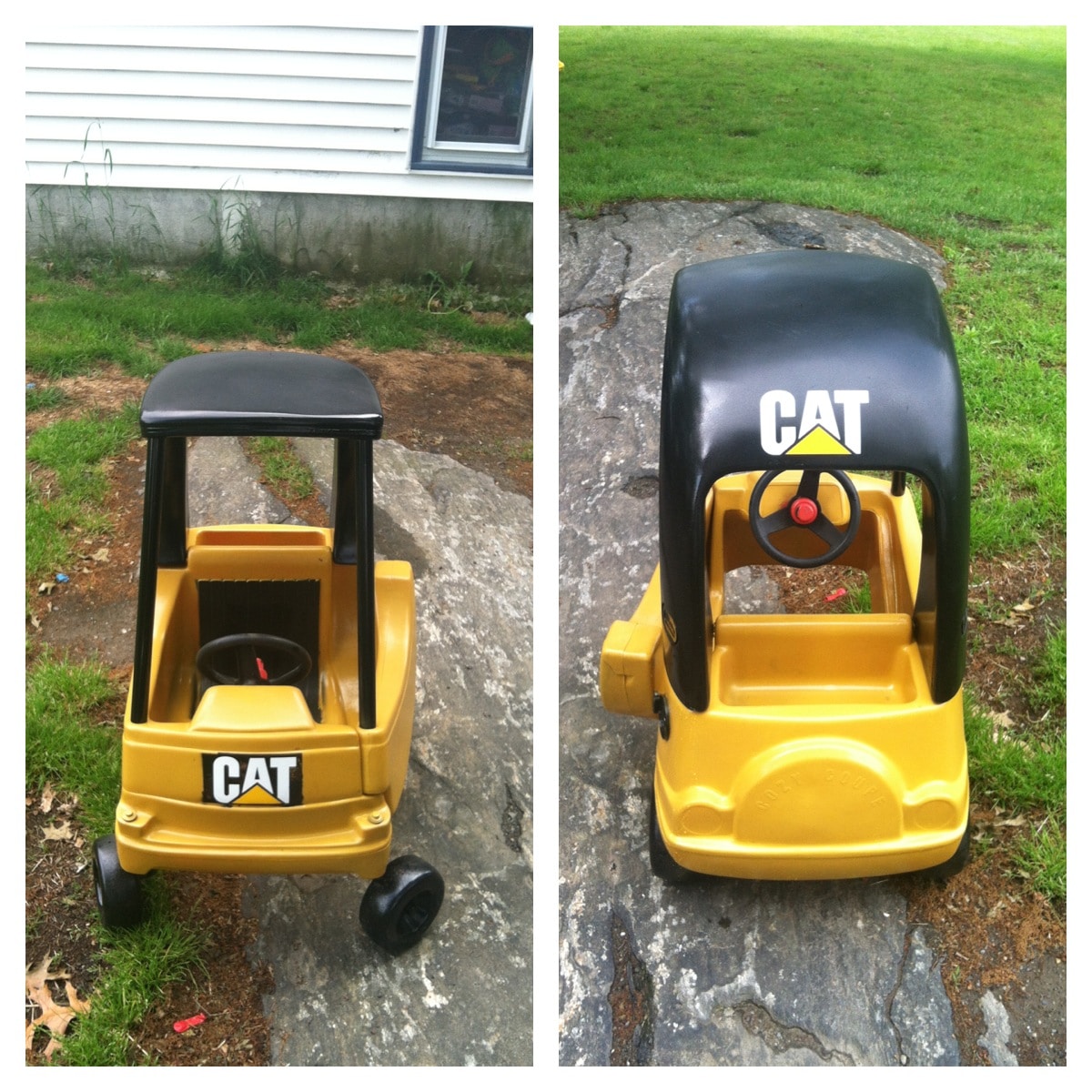 via Pinterest
Herbie the lovebug is the perfect choice for your little speedster. He wins all the races!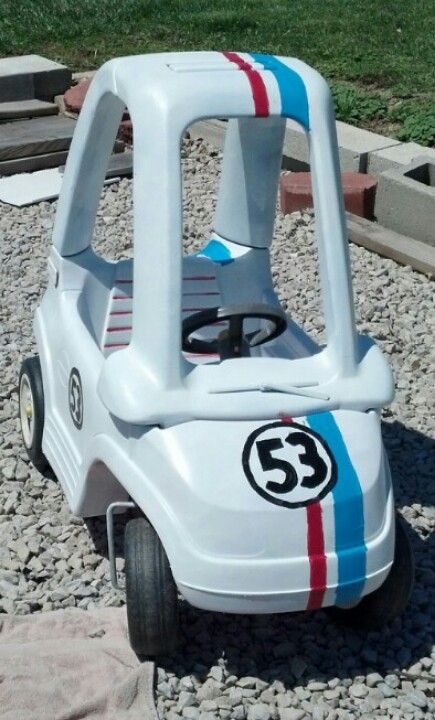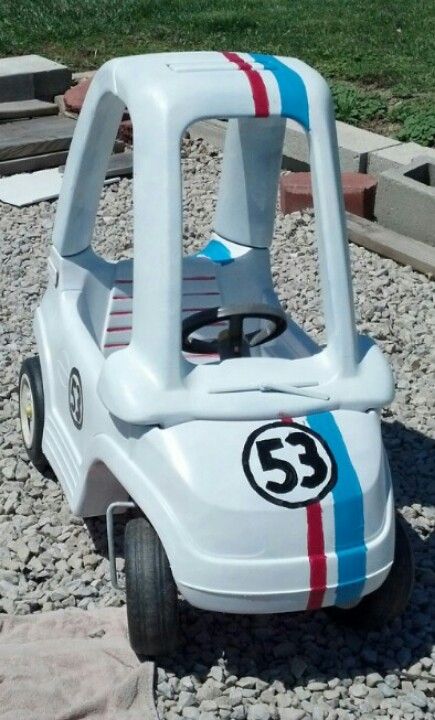 via Pinterest
Make a baseball-inspired cozy coupe to represent your favorite baseball team.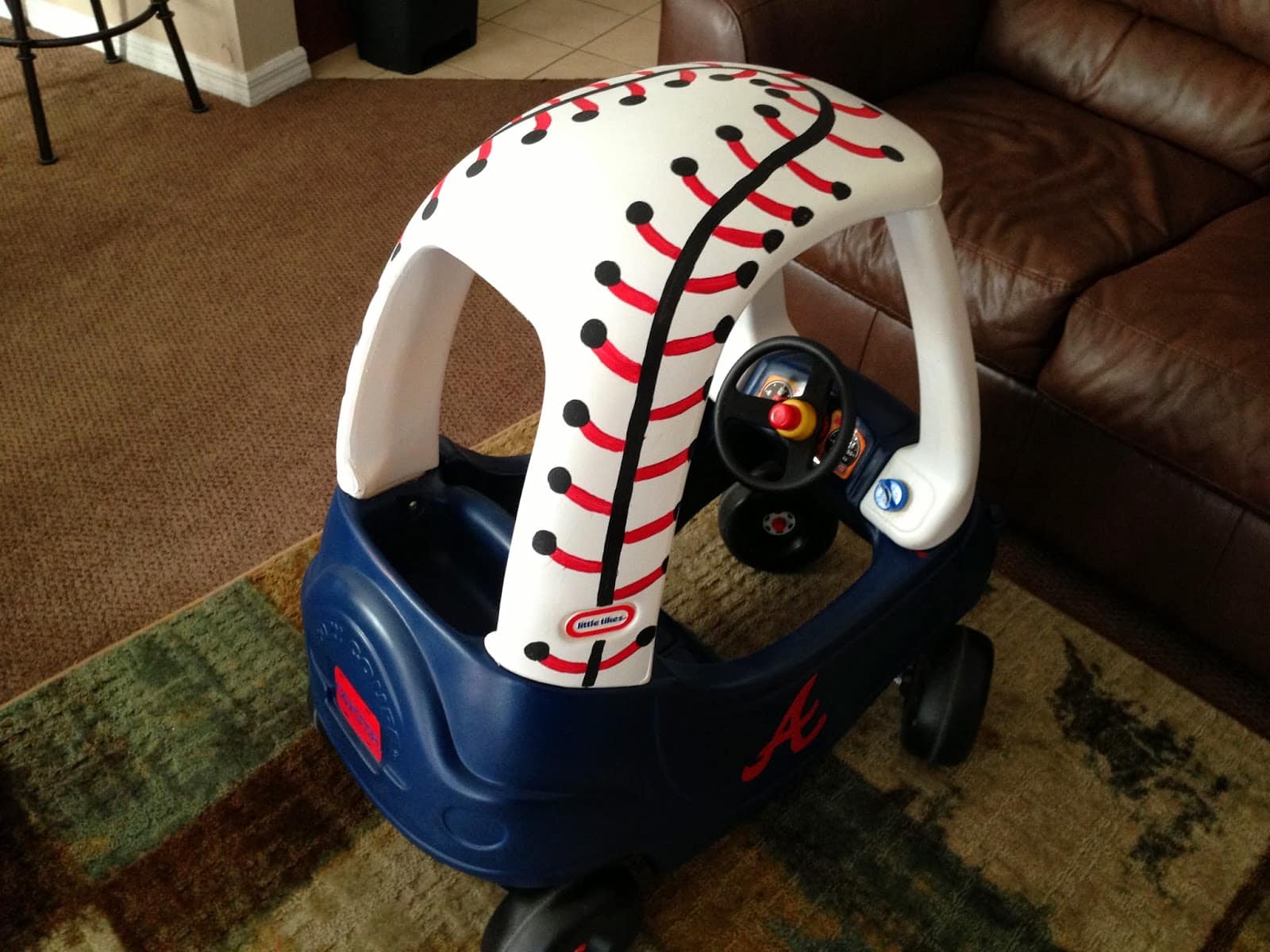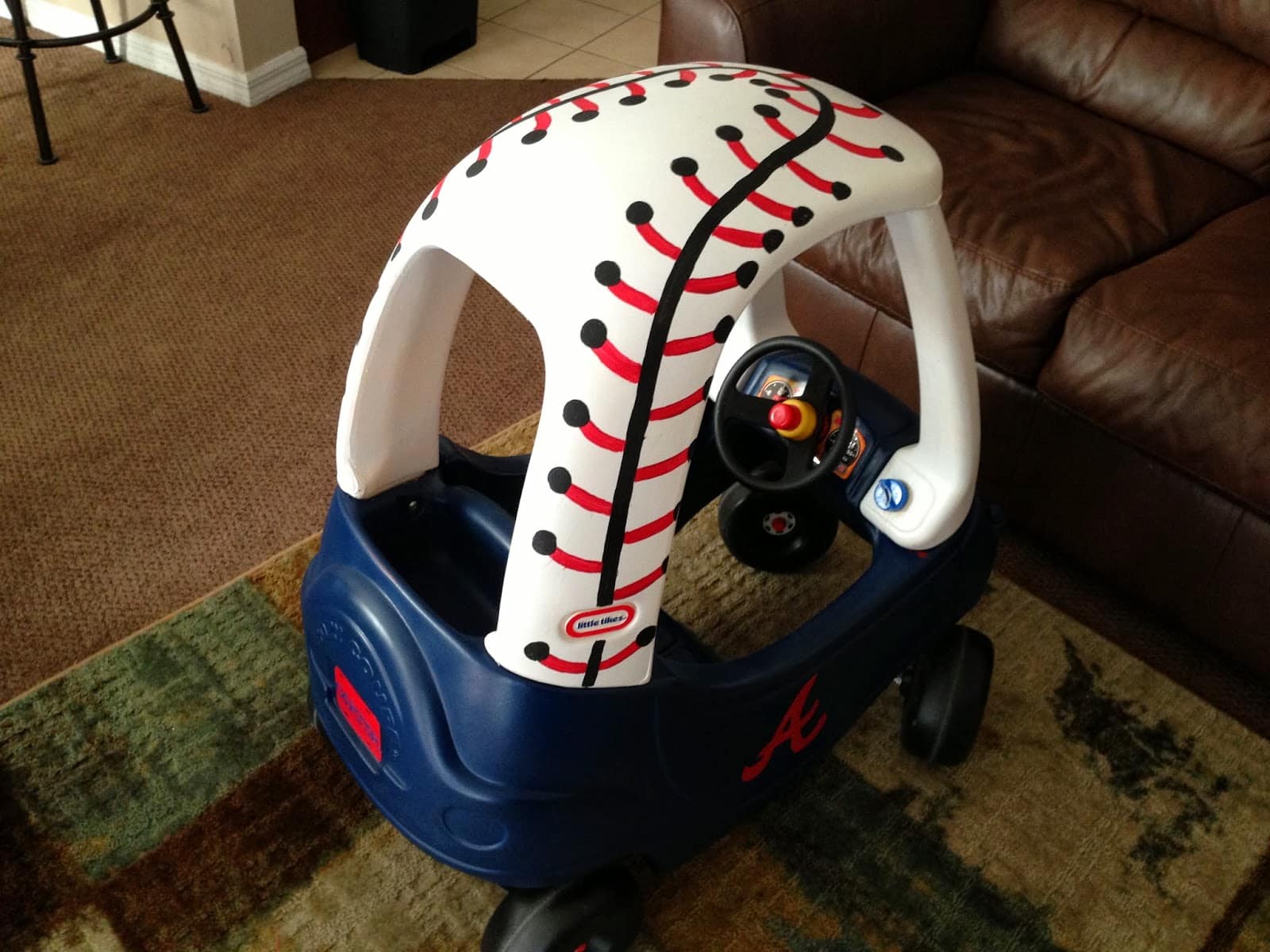 via Too Many Crafts Too Little Time
This little Bobcat cozy coupe looks like it has the scoop to a snow shovel attached to the front. Clever!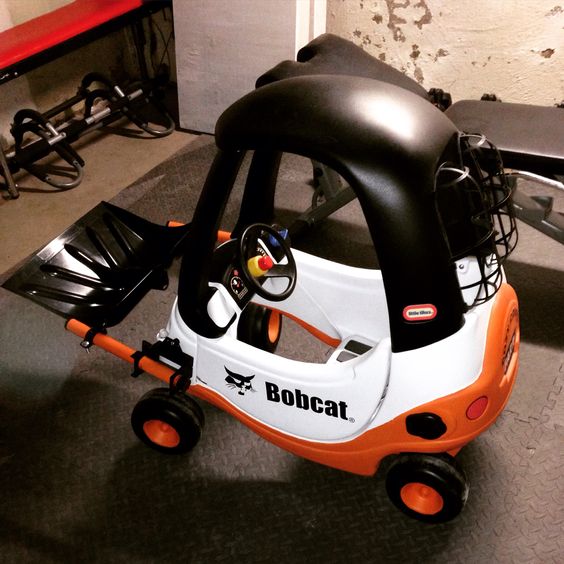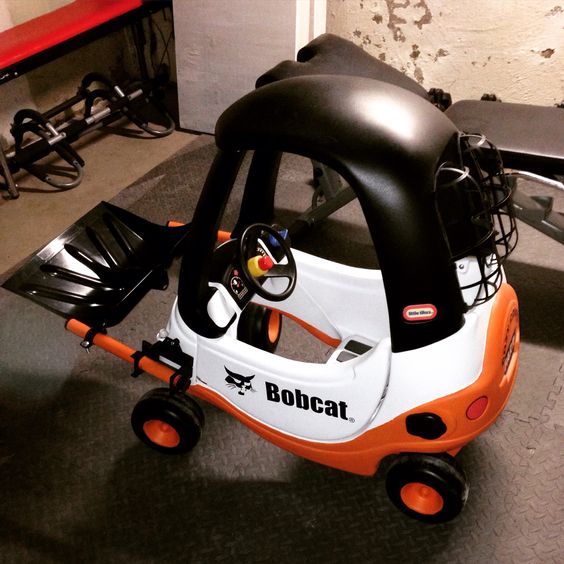 via Pinterest
Remove the top of the cozy coupe to recreate this little taxi. Don't want to make your own? You can get a super cute taxi on Amazon.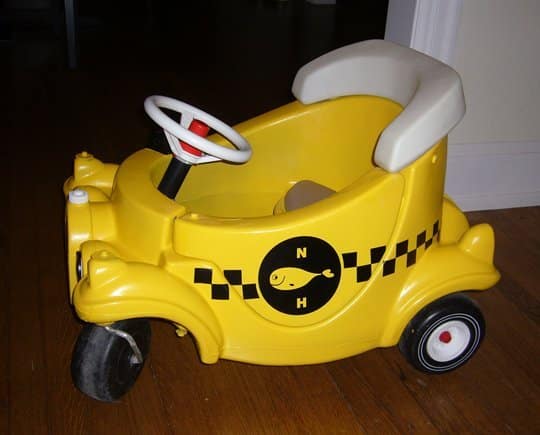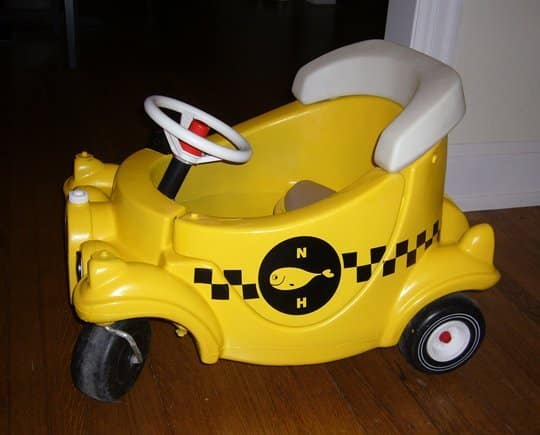 via Apartment Therapy
Your kiddo can sing "The Wheels on the Bus" while cruising around the yard in his very own school bus cozy coupe.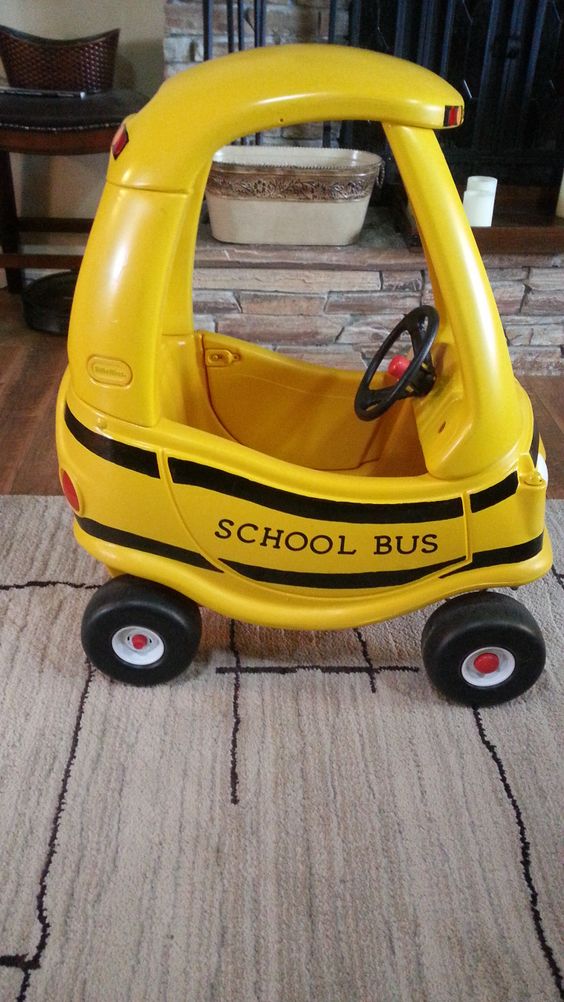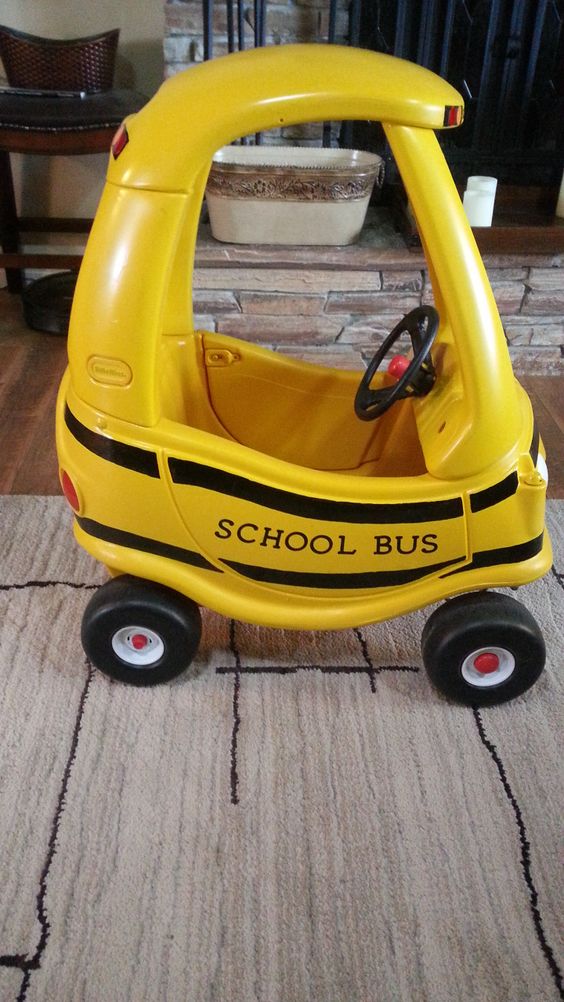 via Pinterest
This makeover is my personal favorite: The cozy coupe sheriff's car! I may be biased since my hubs is a deputy, though. I'm adding this to our spring projects list! Here's a ready-made patrol car (affiliate) if you aren't into the DIY thing.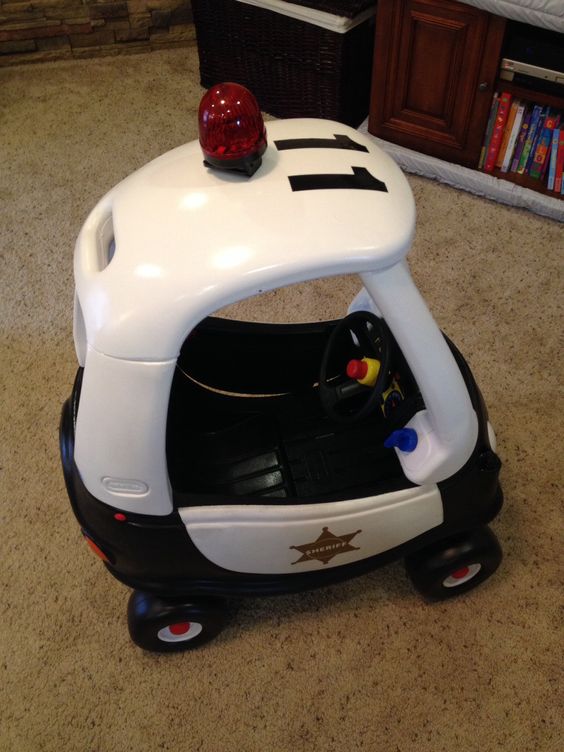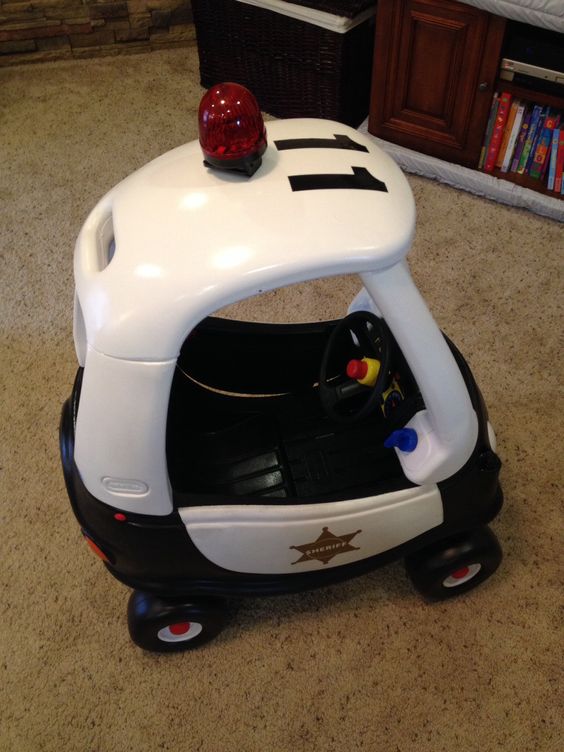 via Pinterest
This blue and green "Cars" cozy coupe makeover sure is cute. What a terrific way to make over a faded cozy coupe.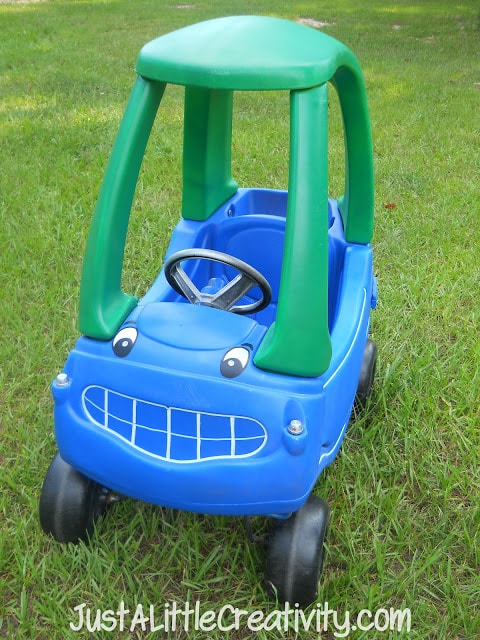 via Just a Little Creativity
If there's something strange in your neighborhood, who ya gonna call? The cool kid in the ghostbuster cozy coupe, of course!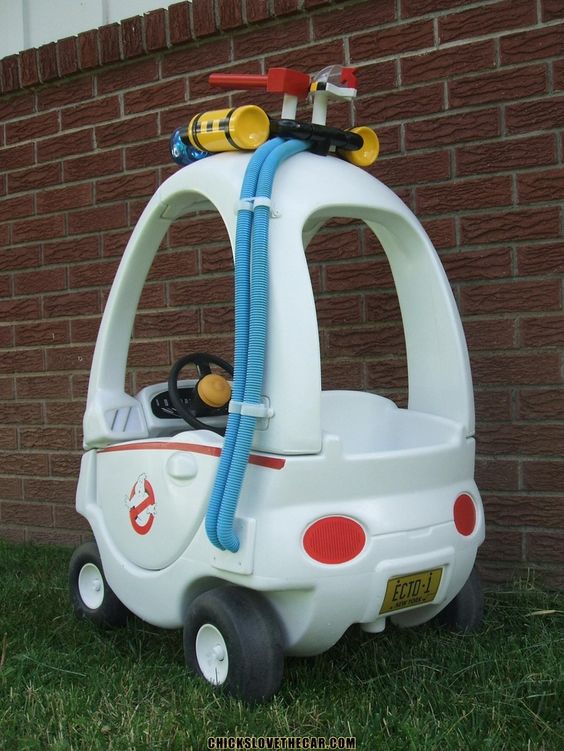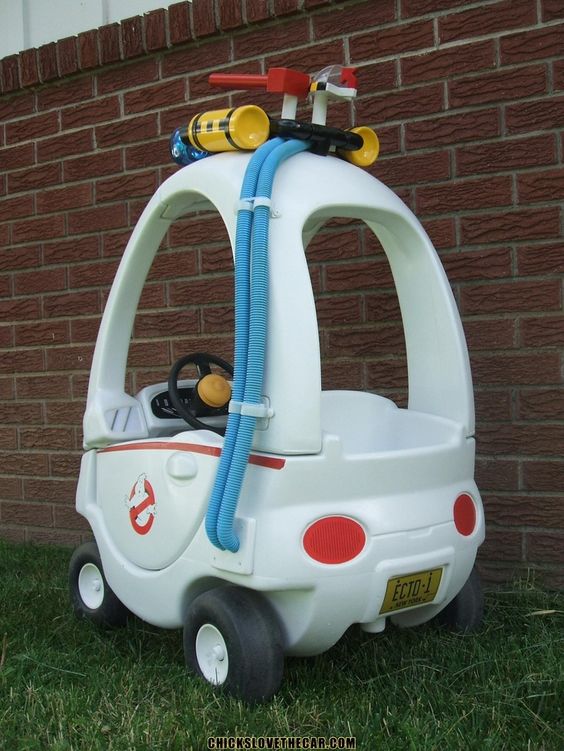 via Pinterest
Cars fans will adore this Lightning McQueen makeover.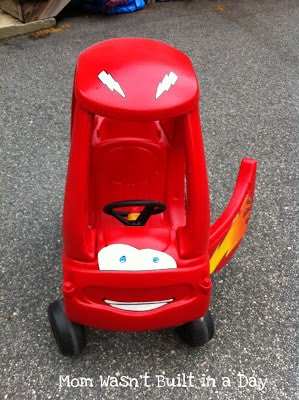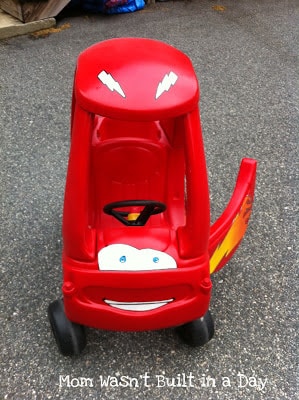 via Mom Wasn't Built in a Day
Make your little helpers an ambulance cozy coupe. They'll love coming to the rescue!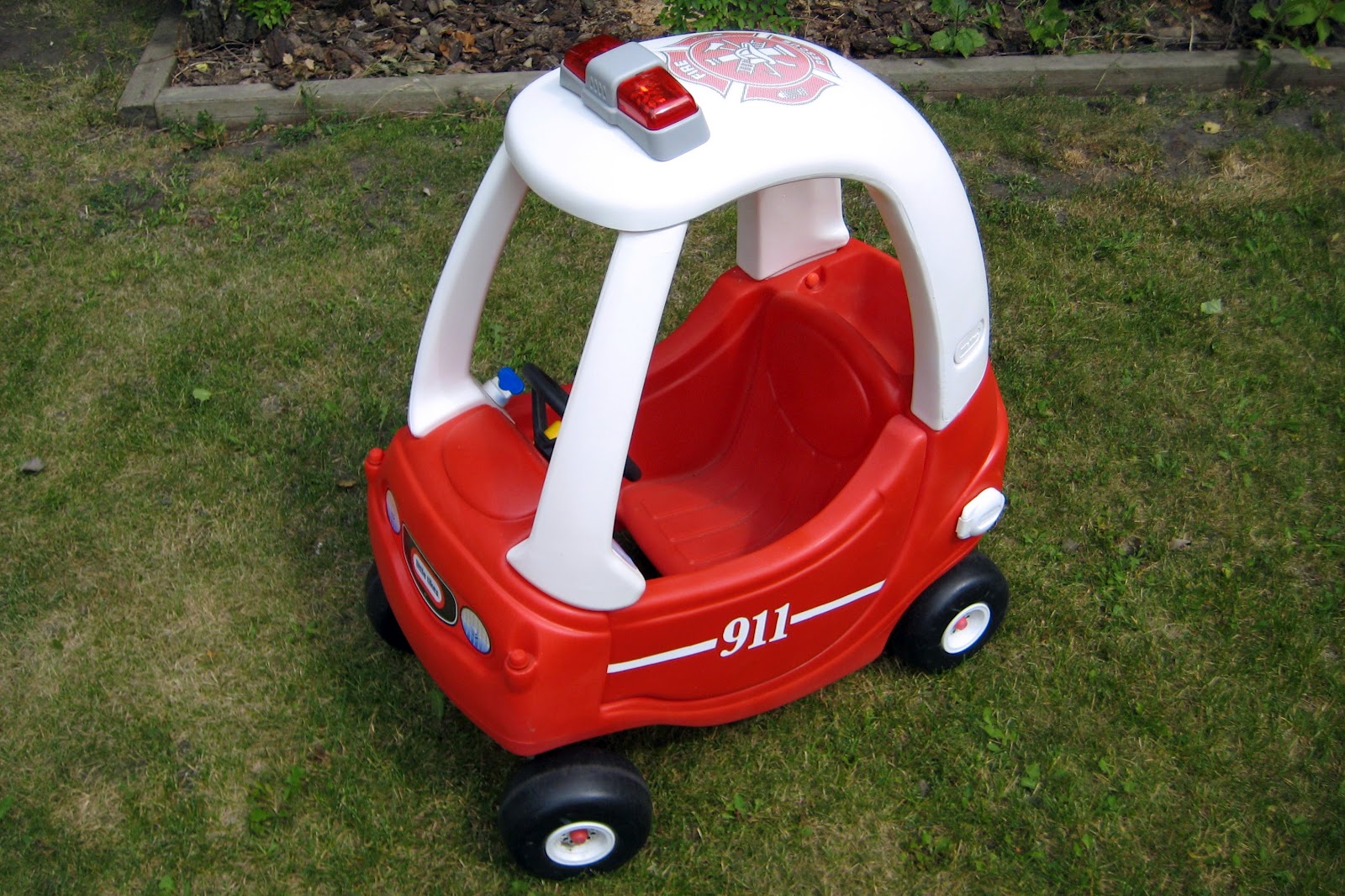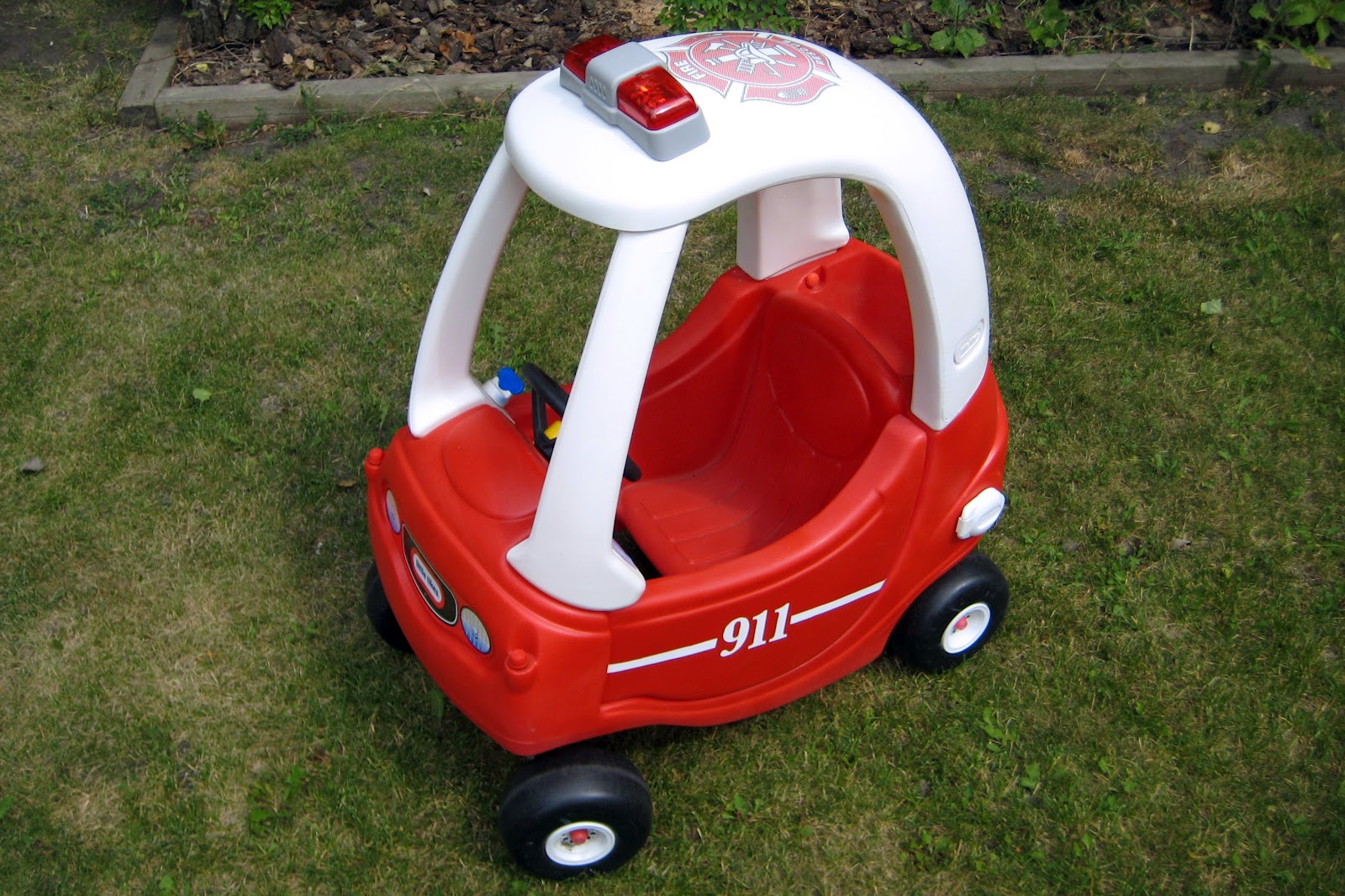 via 365 Barkleys
Which design is your favorite?