Ever since the holiday season started, our three-year-old has turned into a little party animal. He wants to stay up late and sleep in late–pretty much a teenager in a three-year-old's body. So, before we get back to our normal routine, we decided to let him ring in the new year with us this year. And you can't ring in 2015 without making a LOT of noise. Here's an easy New Year's Eve noisemaker using materials that you already have on hand from the holidays.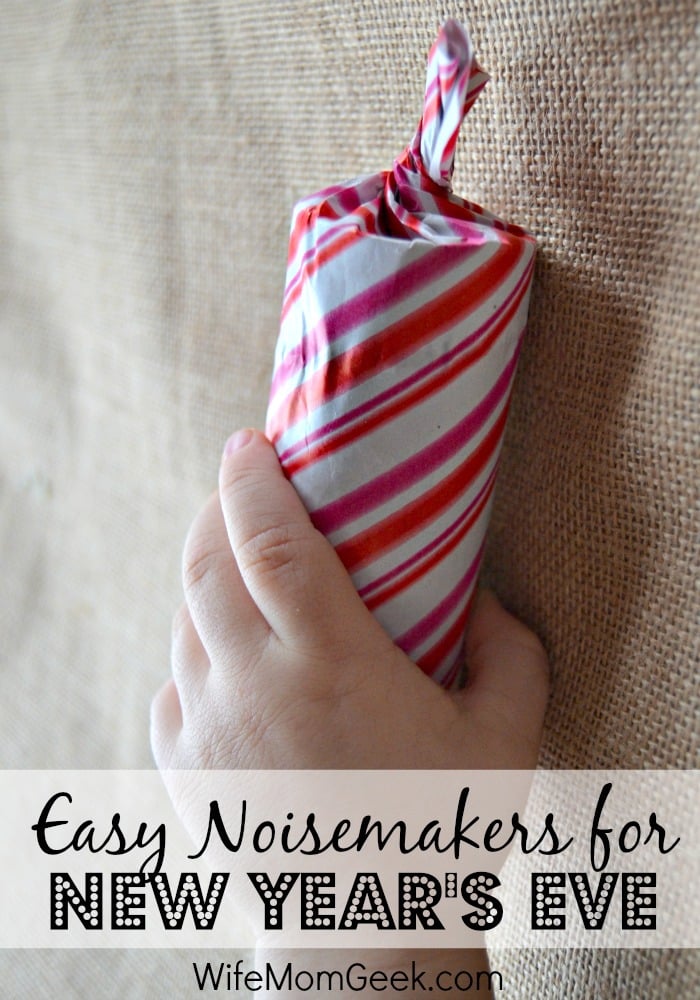 Materials:
Wrapping paper
Scissors
Glue
Rice
Jingle bells
Empty toilet paper tube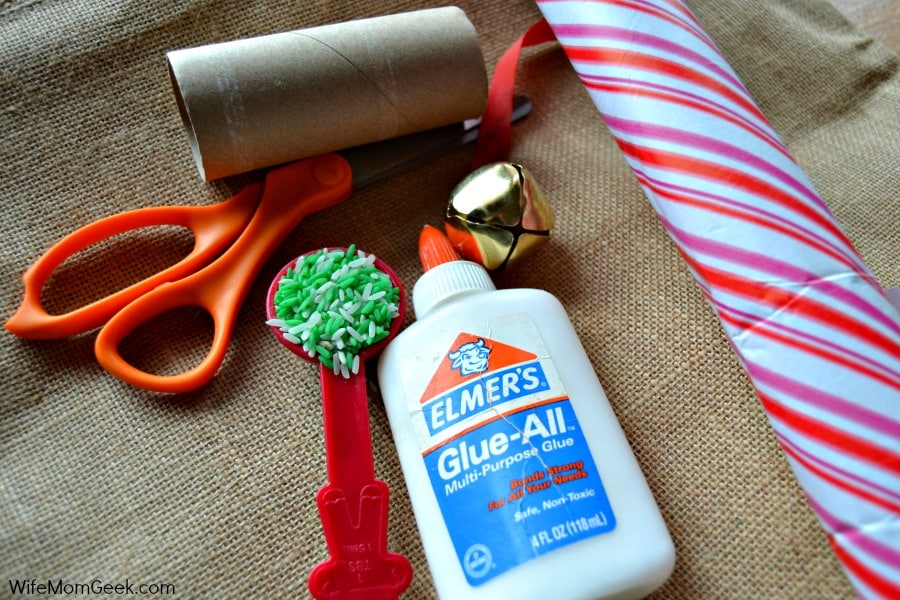 Directions:
Apply lines of glue lengthwise along the toilet paper tube.
Wrap the tube with wrapping paper of your choice, leaving about two inches extra on each end.
Twist one end of the wrapping paper to close the end of the tube.
Drop bells and rice into the tube. We used a couple of tablespoons of rice from our Peppermint Sensory Bin and two jingle bells.
Twist the other end of the wrapping paper to close the tube.
Voila! You have your simple New Year's Eve noisemaker.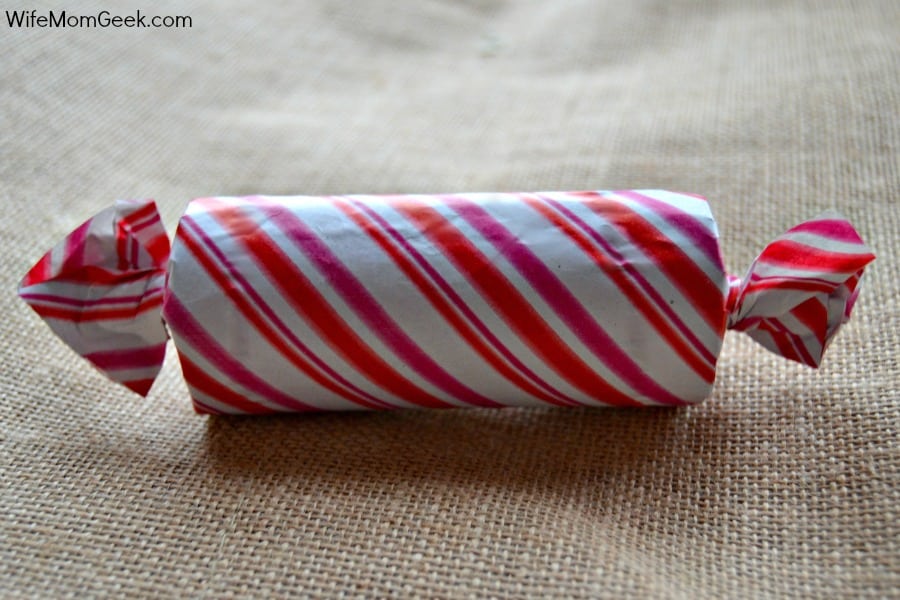 If you're giving this to little ones, I'd suggest wrapping tape or ribbon around the twisted wrapping paper at the ends for extra security. You don't want rice falling all over your floor at midnight!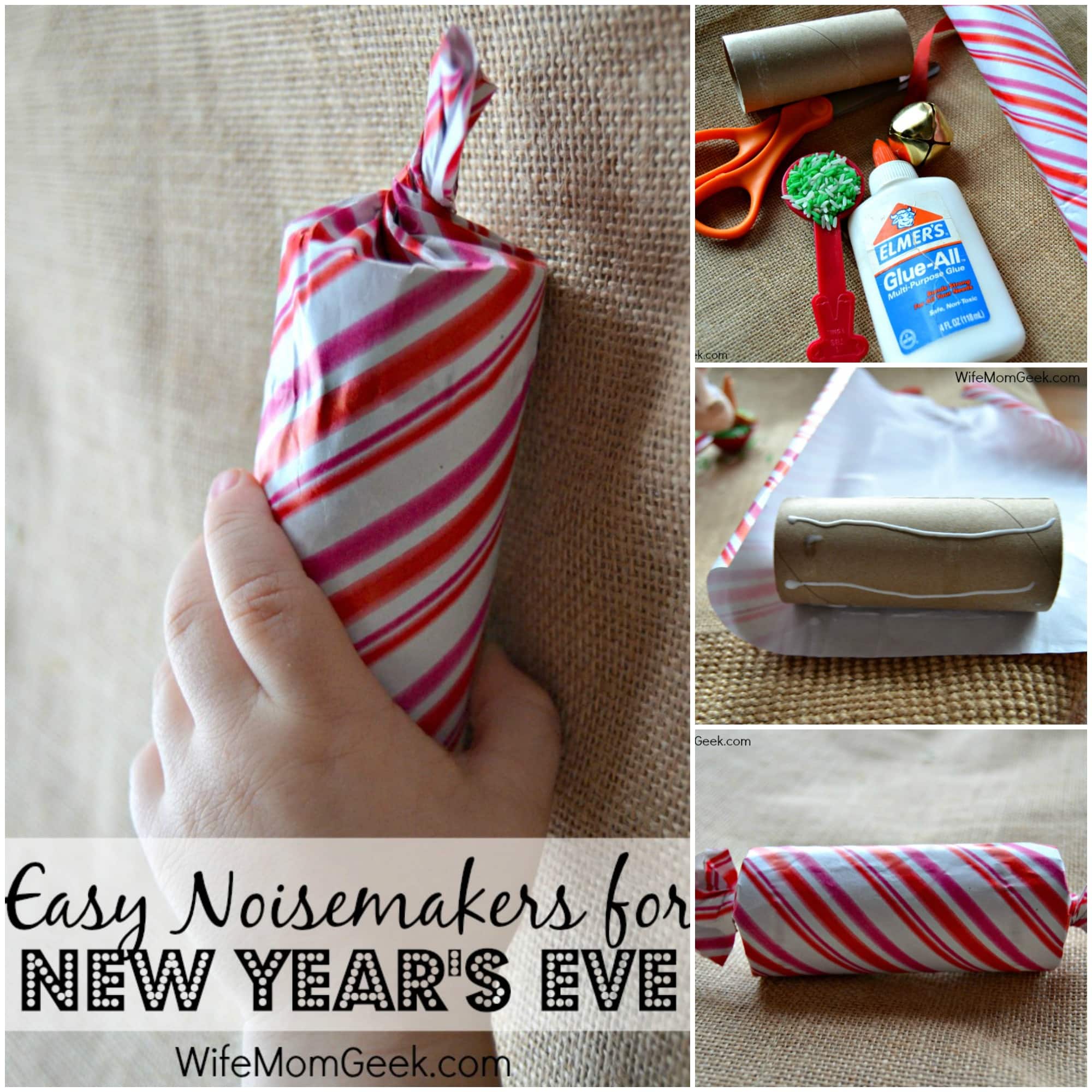 Here are some other cool noisemakers I've found around the web:
Paper Plate Noisemaker from The Adventures of J-Man and Millerbug
Water Bottle Noisemakers from DesignMegillah
Jingle Bell Noisemakers from Project Nursery
Paper Plate Shakers from The Centisble Life
Ribbon Spool Noisemakers from Real Coake
Enjoy!