You know those days when you're just craving something warm and comforting for breakfast? When you think "forget healthy, I just want something yummy"… this Instant Pot French Toast Casserole is it. It's like banana bread, but a little richer and more decadent… but not quite a dessert. Does that make sense? If it sounds good to you, let's get to the recipe so you can make it yourself.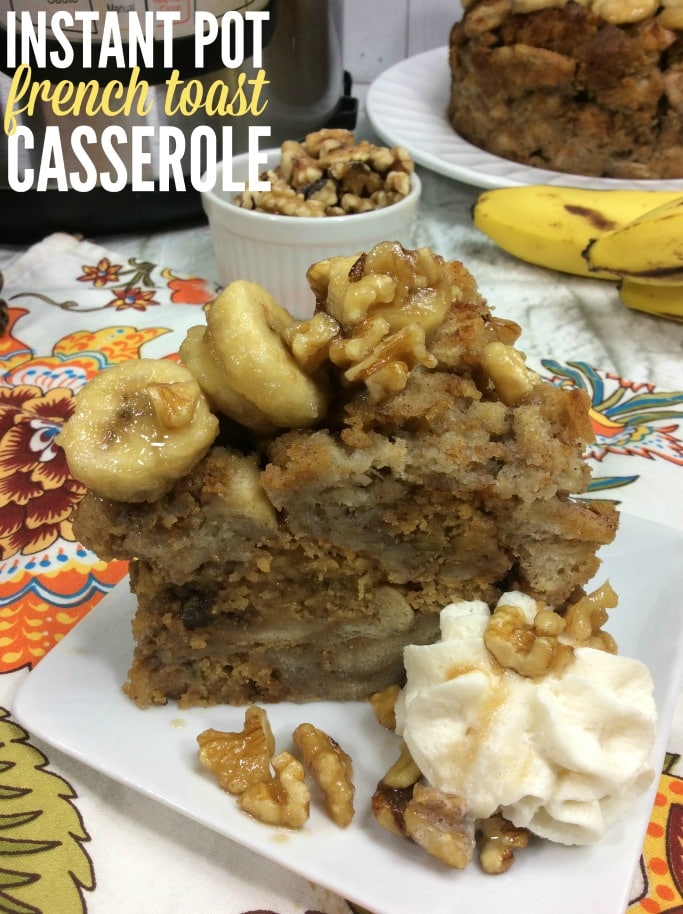 Caramelized Banana Instant Pot French Toast Casserole
Okay, so before you skip down to the recipe and freak out about the number of steps… hear me out. This is really easy to make; it just involves cutting up the bread and bananas and layering the ingredients. There… that's not so hard, is it? It's your basic casserole.
One thing you may be wondering is if it's faster to make this in the Instant Pot versus the oven. And the answer is… a little. This is still going to take you about an hour in all, but the beauty of using the Instant Pot is that it doesn't heat up the house (which is great for summertime). Also, if you forget about it, it shuts itself off versus if you're cooking something in the oven and forget… in which case you set off the smoke alarms and end up with a blackened casserole. Not that that's ever happened to me. *Whistles and stares at the ceiling*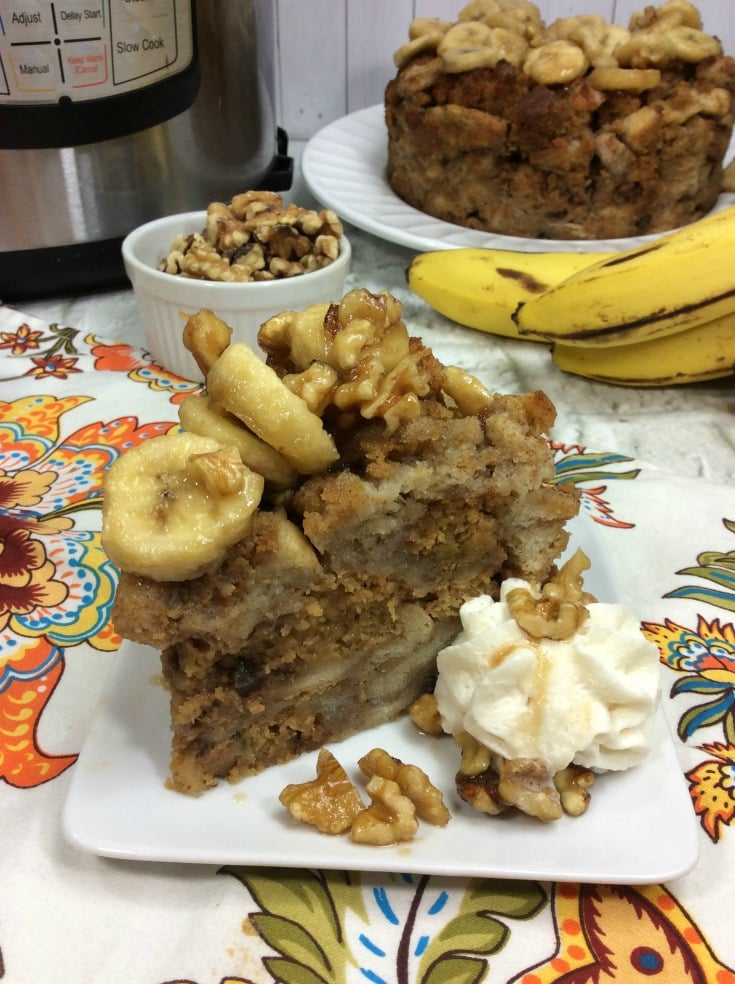 So, make it in the Instant Pot or in the oven… your choice. If you want to bake it, try it at 350 degrees for about 30 minutes, and see if it's to your liking there. You may need a little more time.
But here are the directions for the pressure cooker. You'll need a trivet for the Instant Pot (yours should have come with one) as well as a small round casserole dish like this 7-cup Pyrex bowl.

Adding the caramelized bananas at the end is totally optional. If you don't want to bother with it, it's still very tasty without it. They just add a little more sweetness and visual appeal.
This Instant Pot French Toast Casserole is a great recipe to serve to company. If you like banana walnut oatmeal or banana nut bread, this is just as good.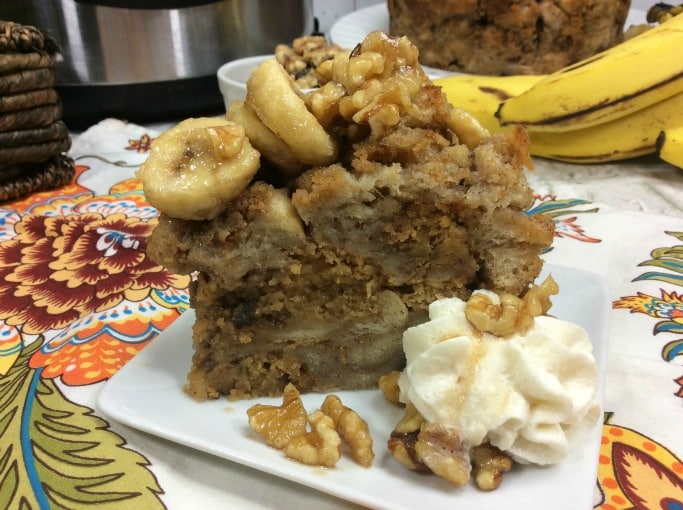 For more yummy Instant Pot recipes, check out the following posts: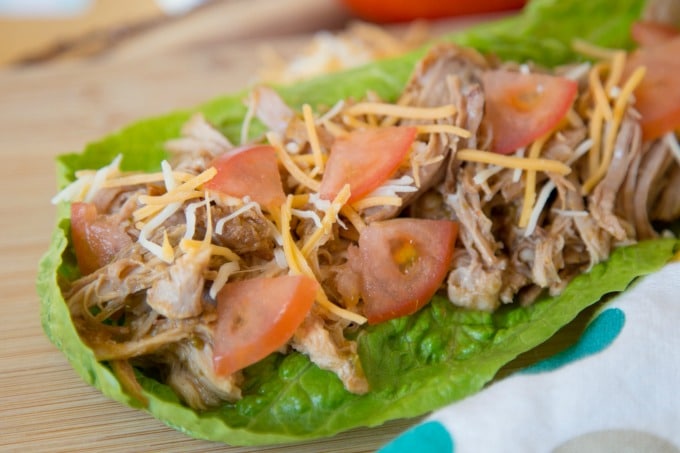 Instant Pot Carnitas Lettuce Wraps