These DIY pencil toppers are sure to get the school year off to a great start. Make some with the kids and a few extras to give to friends!
If you have a school-aged kid, then you know how much of your day is spent with pencils in hand. Whether it's homework or just doodles, pencils are an integral part of the school day. Here are 20 awesome DIY pencil toppers that will make school days more fun!
The possibilities for these projects are endless and they can be customized to fit any personality. From colorful patterns to silly faces, we've got all sorts of ideas for how to dress up those boring old pencils! These easy crafts also make great gifts so get started now so you'll be all set for school and have some ready for the kids to give to their friends, too!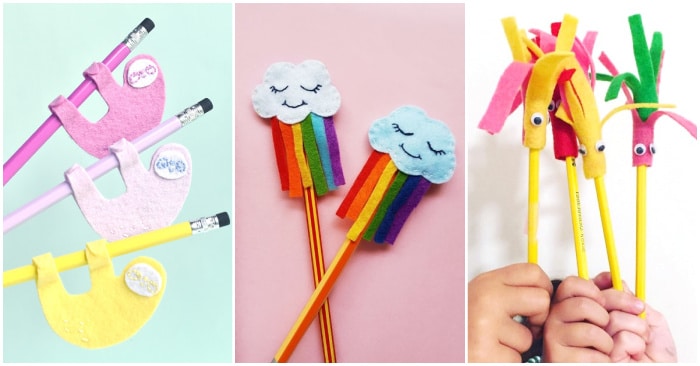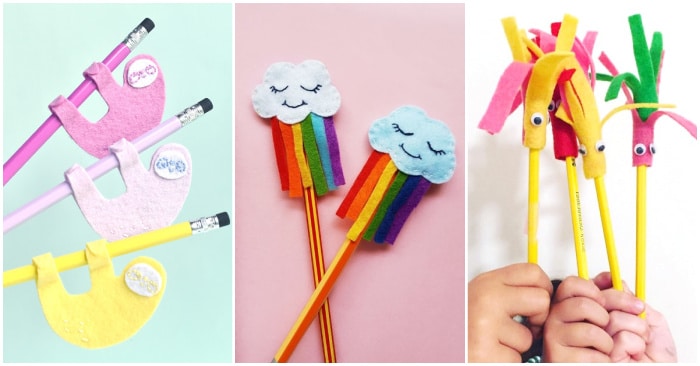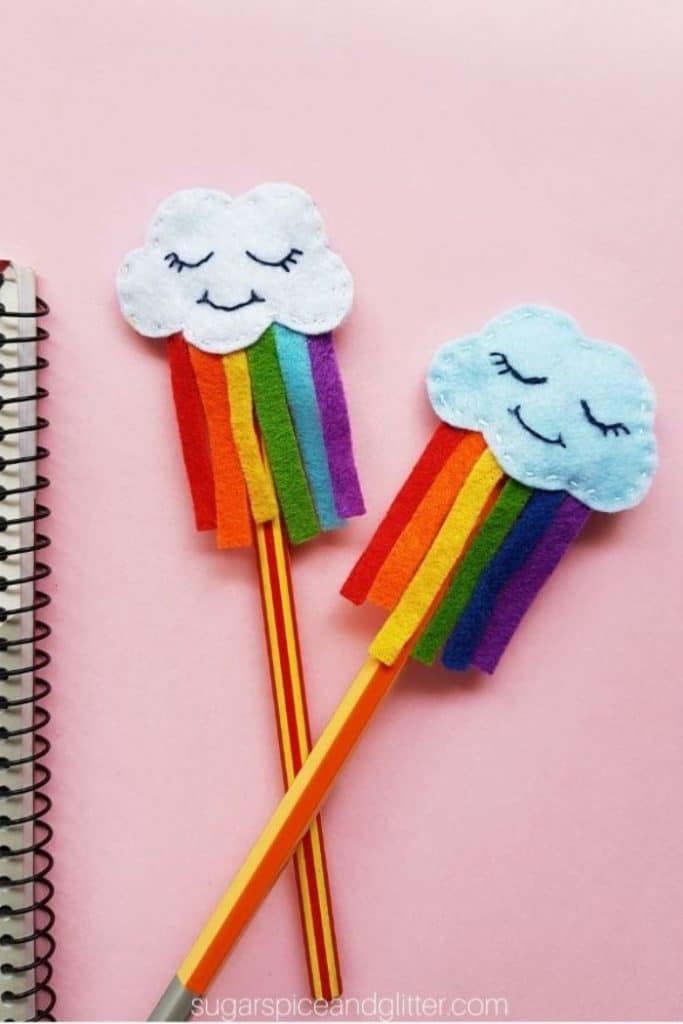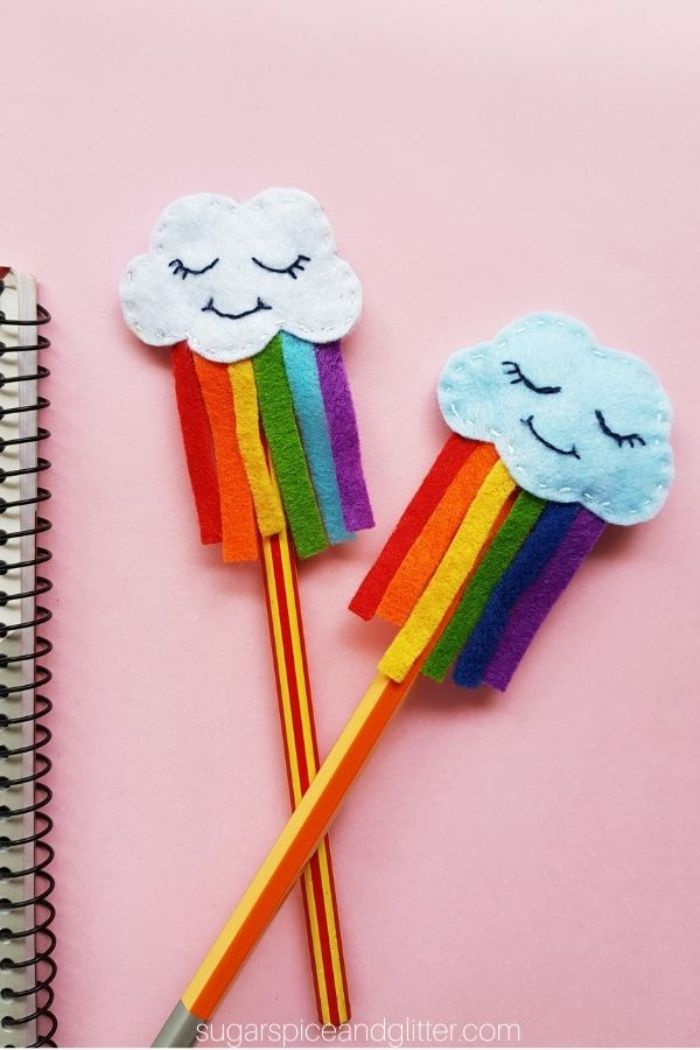 You can't help but smile when you see a rainbow. These gorgeous rainbow cloud pencil toppers are going to look great on top of your pencils. You'll definitely want to make a few extras to give as gifts.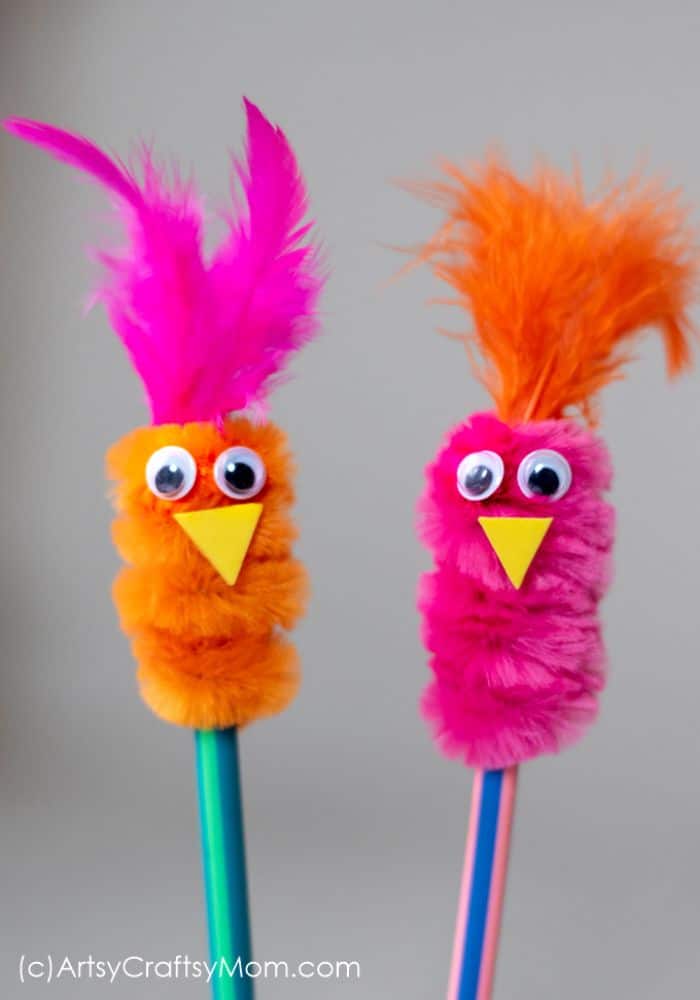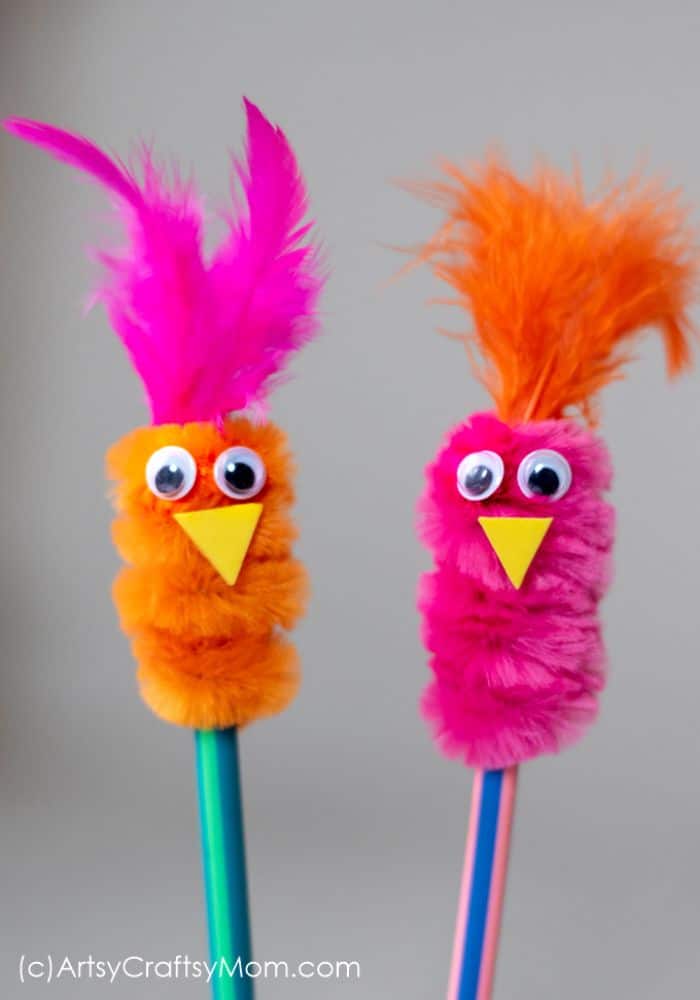 Pipe Cleaners make great decorating materials and they're perfect for creating a bird pencil topper. Click through to see the tutorial for this cute design!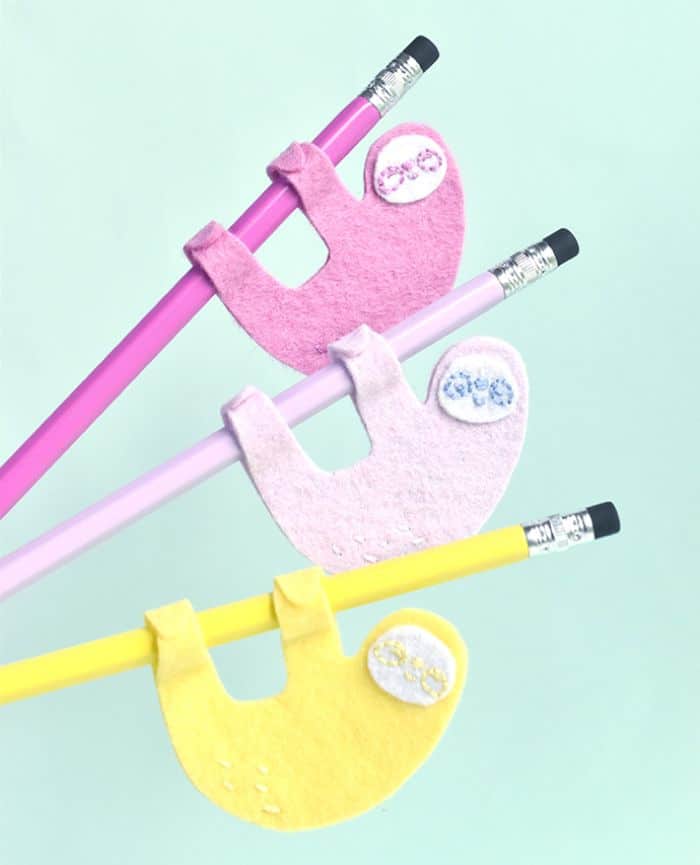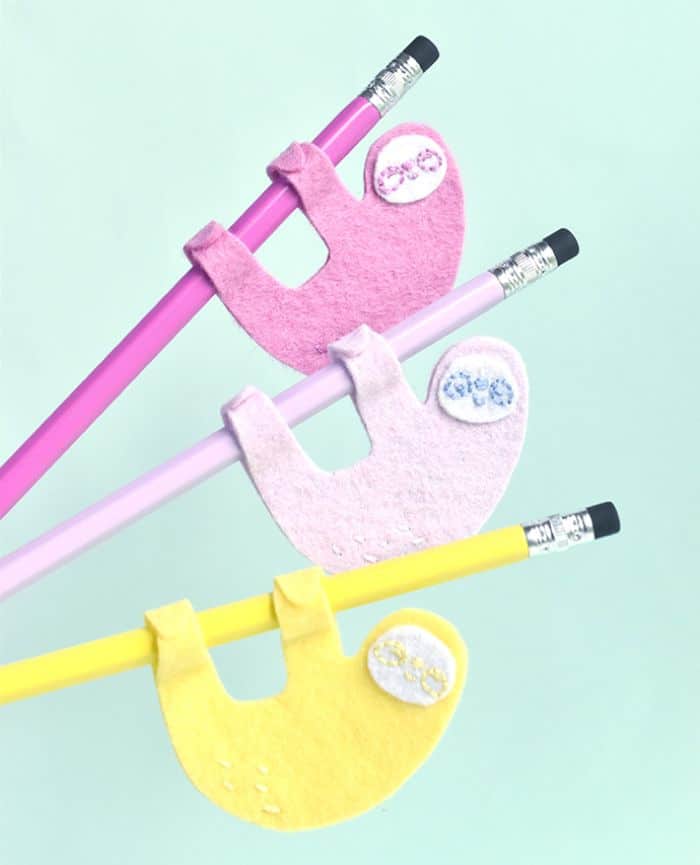 Sloths are totally adorable, and you'll love seeing these cute critters hanging out on your pencils all day. They're made with felt and only require a few stitches, but you could even skip those and draw on the details with a fine-tipped Sharpie if you prefer.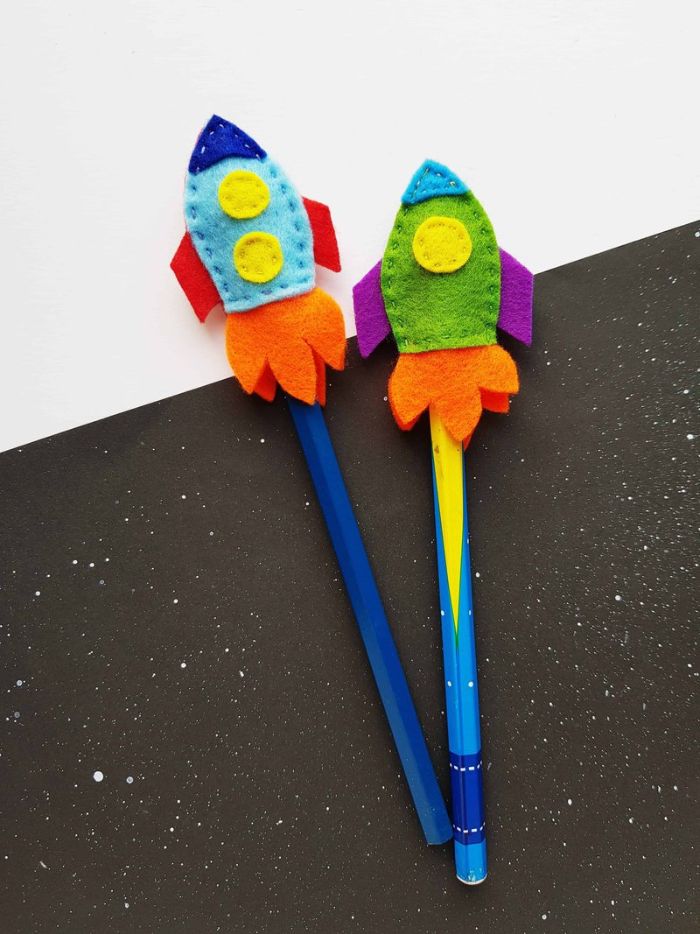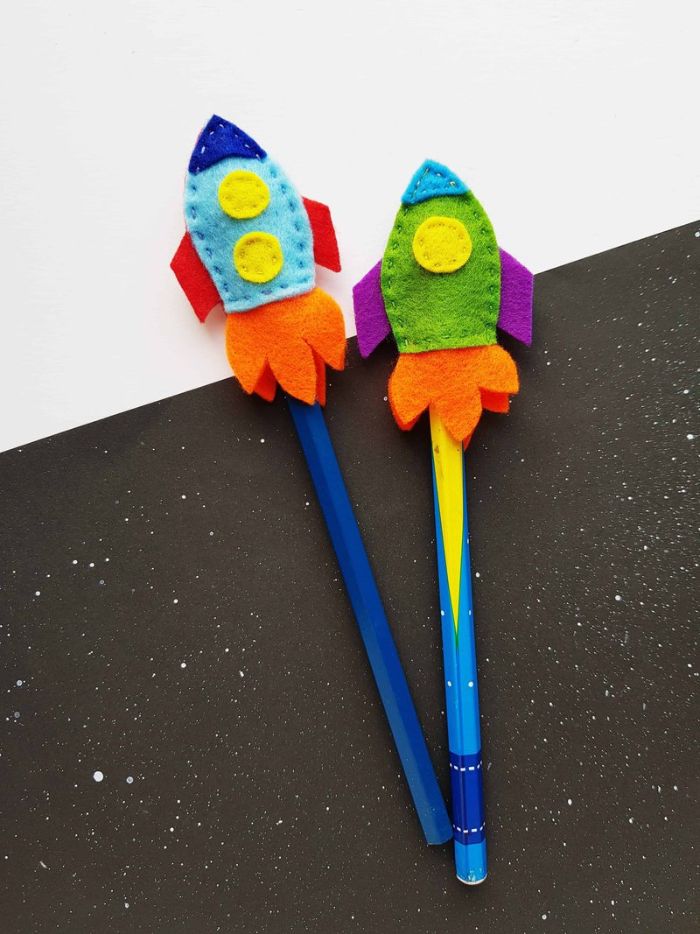 Space is out of this world, but it's right at your fingertips when you make these little DIY pencil toppers. Whip up some fun rockets in minutes using felt and other simple materials.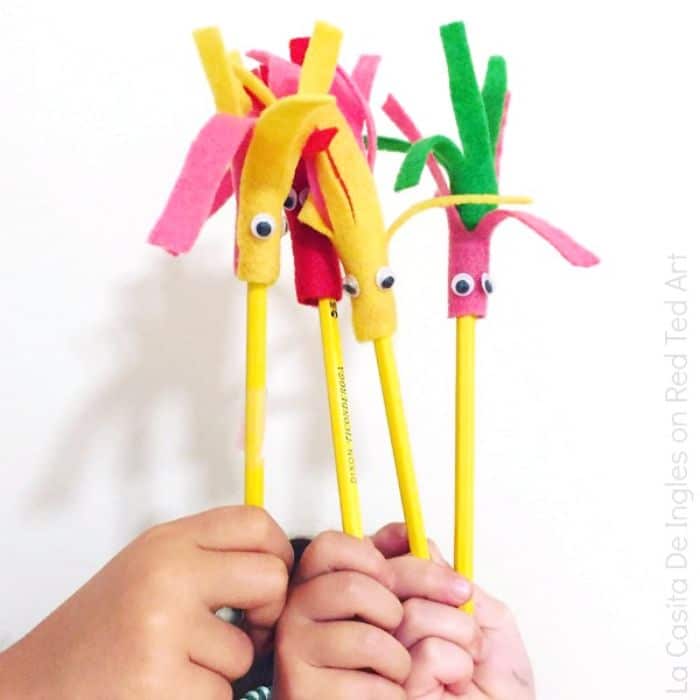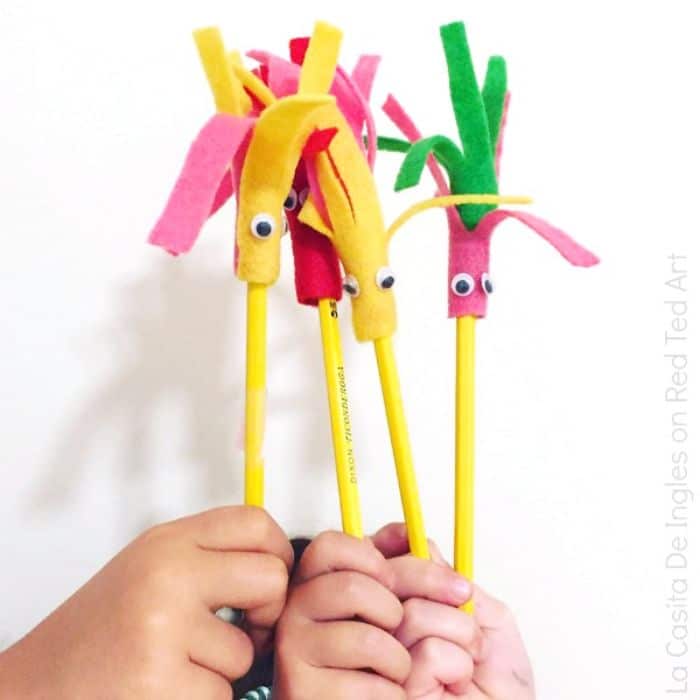 These fun little monsters are perfect for Halloween, but you could make them any time. They're quick and easy thanks to not having to sew anything. All you need is felt, googly eyes, scissors, and glue to scare up a few monsters for your pencils.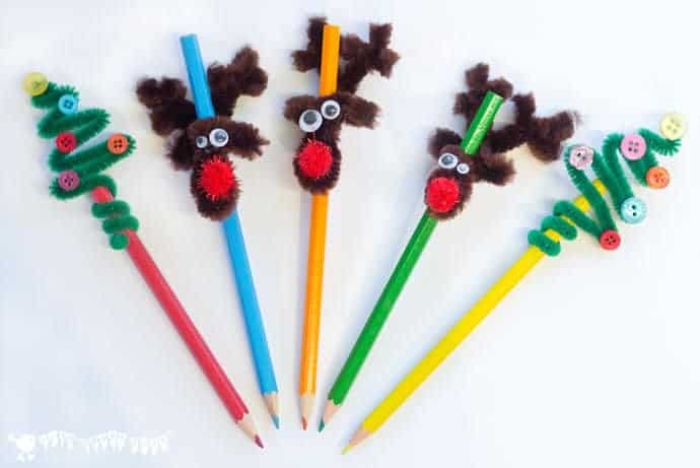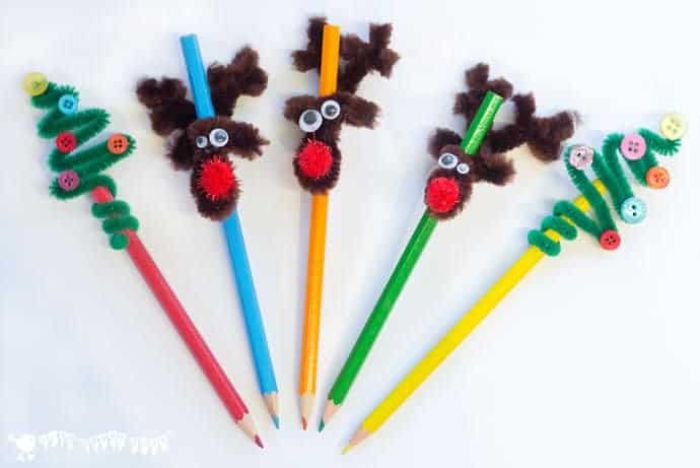 It doesn't get much easier than these Christmas pencil toppers made with pipe cleaners and a few embellishments. They'd make cute DIY gifts from the teacher or could be made as a classroom craft.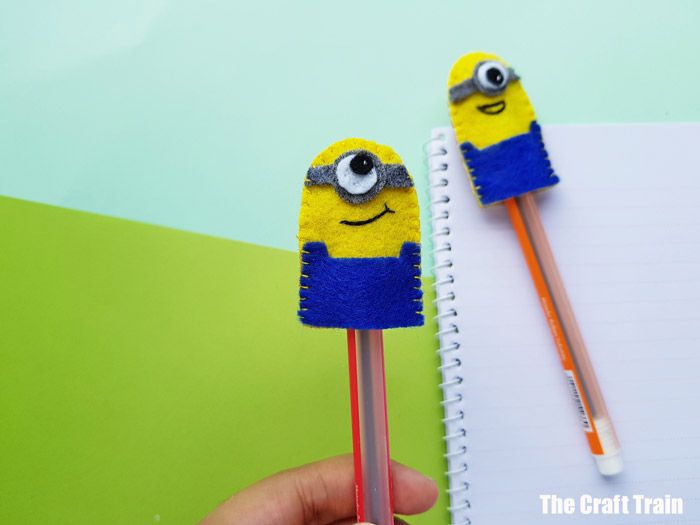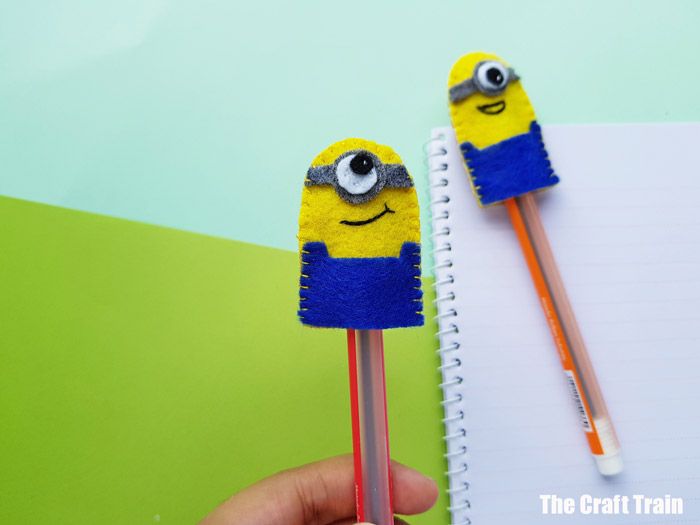 These little goofballs are everywhere right now, but you can harness that Minions mania for some school fun with these adorable pencil toppers. They're made from felt and a few other simple crafting supplies.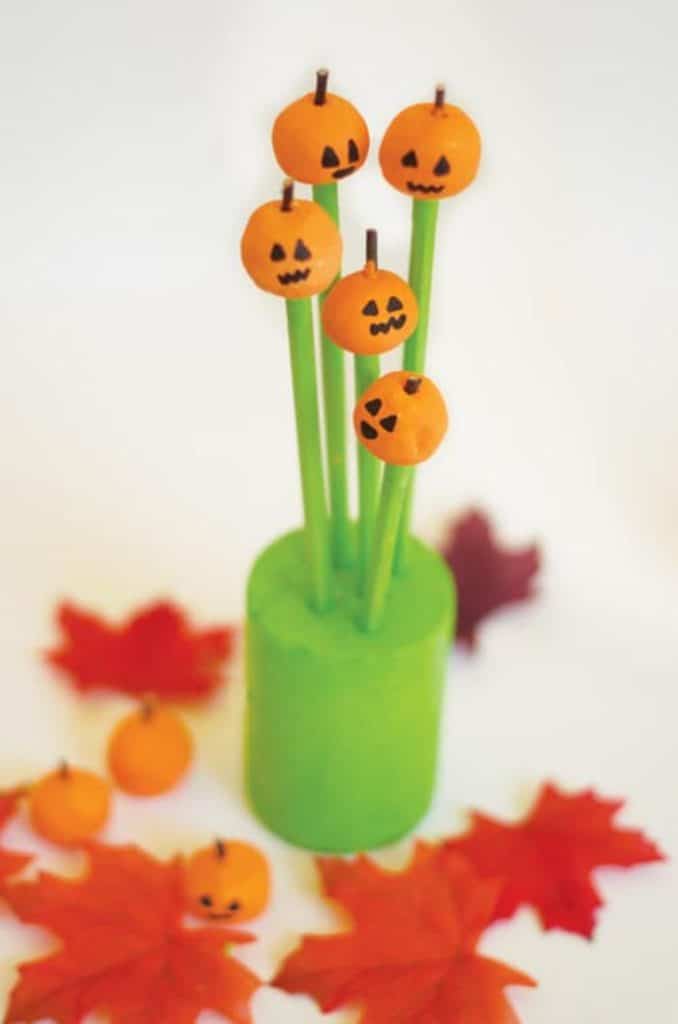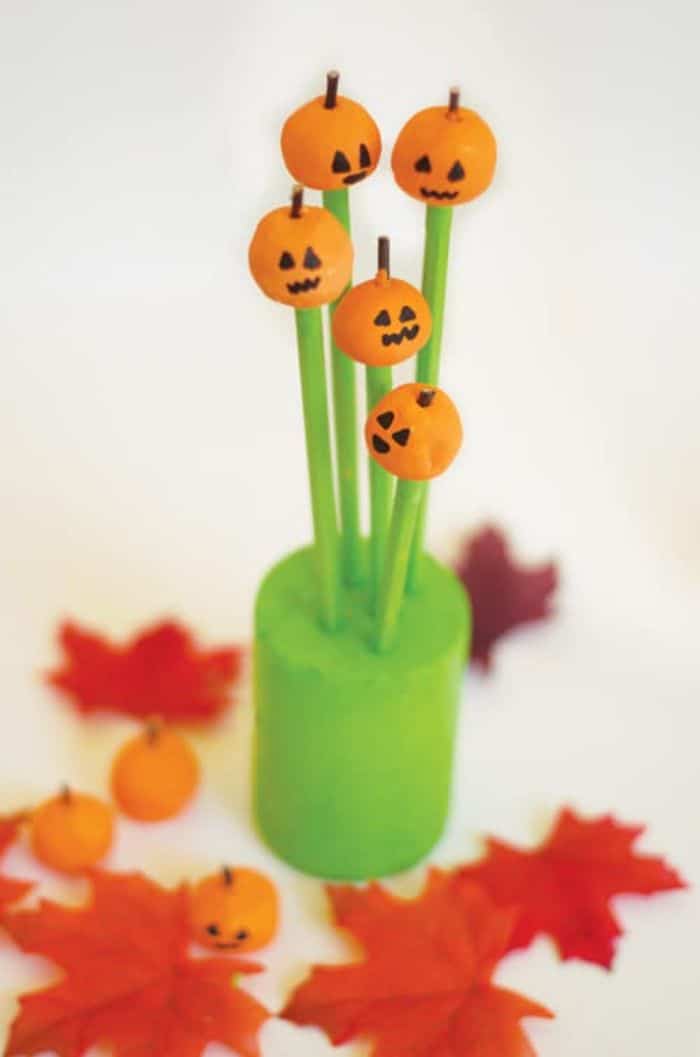 These cute pumpkin pencil toppers can decorate your pencils from the beginning of fall all the way through Halloween. Made from clay, they're great for kids of all ages and super simple to put together.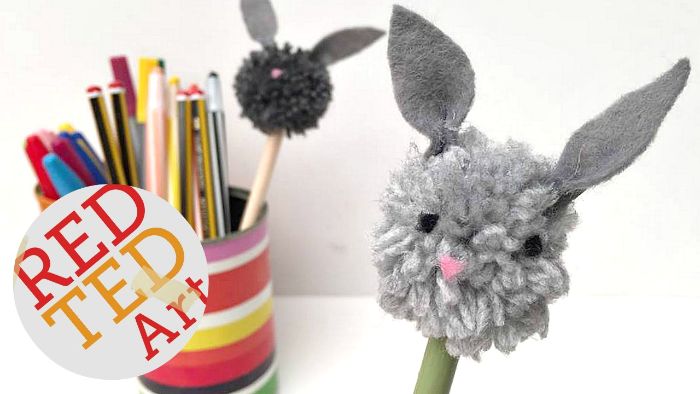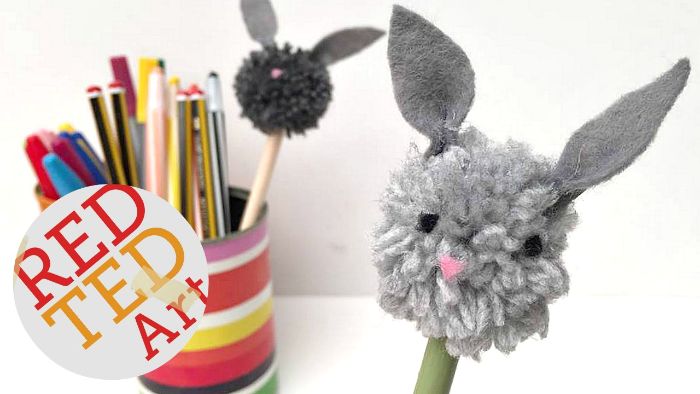 Bunnies are pretty cute, but they're even cuter when they make appearances on pencils! These little guys are made with wool pom poms made from yarn. If you don't want to make your own pom-poms, you can usually find big, fluffy ones at craft stores.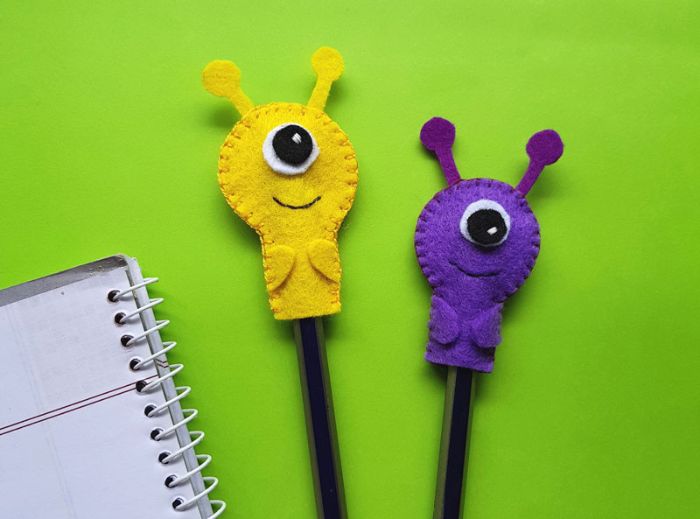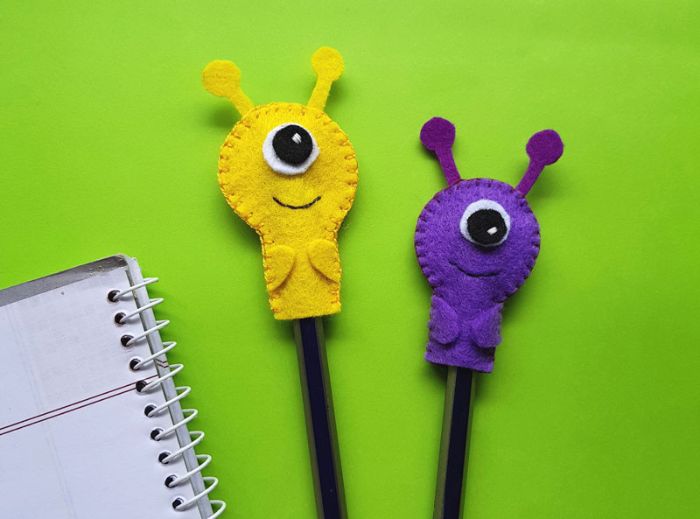 These cute monster pencil toppers are quick and easy to make using felt and some basic sewing skills. They would be a fun craft for kids of all ages. Even if your kiddo doesn't like sewing, you can just glue the pieces together instead. These could work as either monsters or aliens!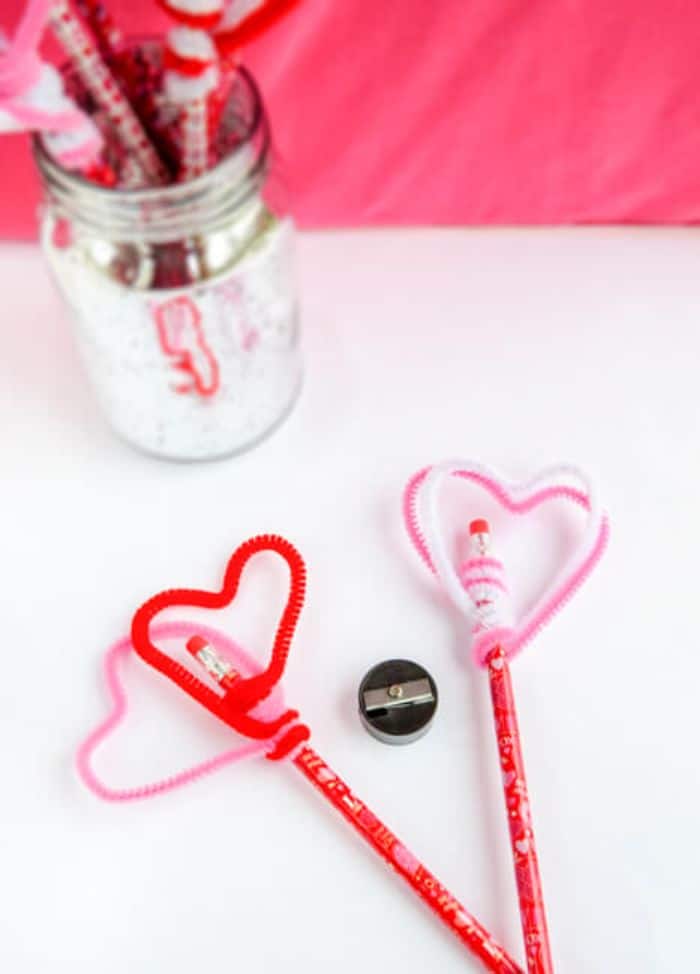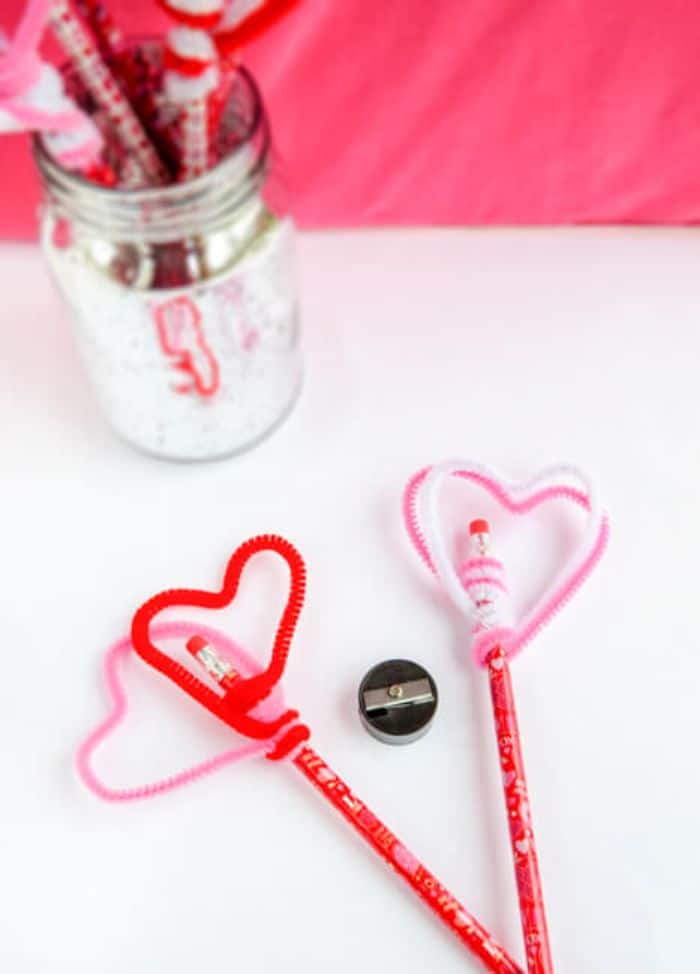 These adorable little hearts are made with pipe cleaners, so they're easy to create and don't take much time. You could even use them as Valentine's Day gifts for the kids in your class.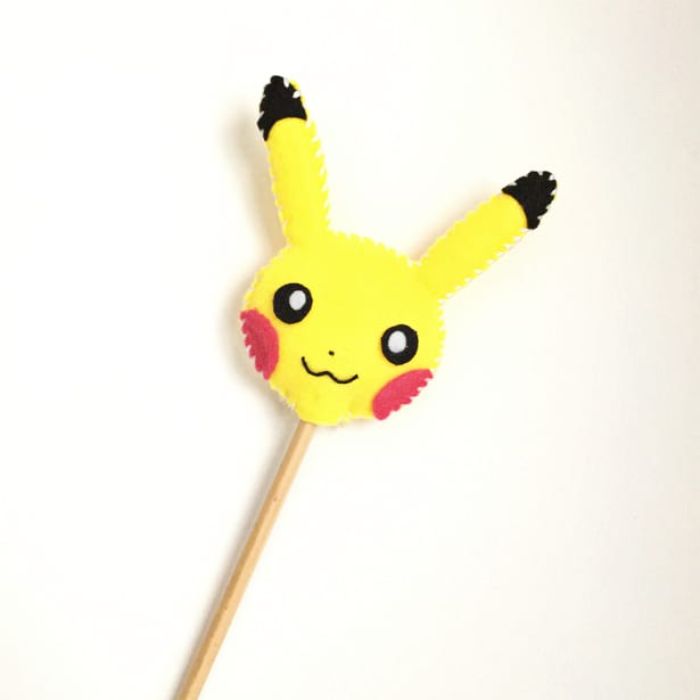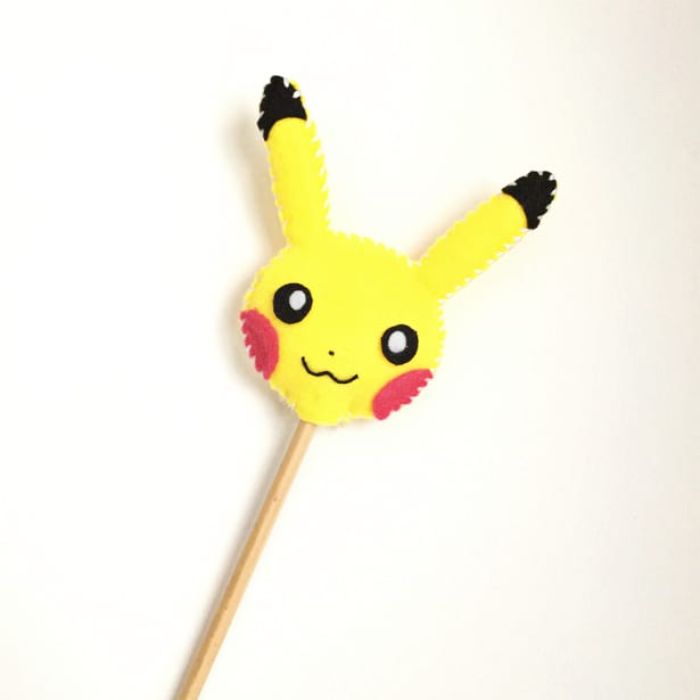 These adorable little Pikachu pencil toppers are perfect for Pokemon lovers of any age. They're a little more involved since they're stuffed with fiberfill and require a little sewing, but as always, you can skip that part and just glue the pieces together instead using sturdy fabric glue.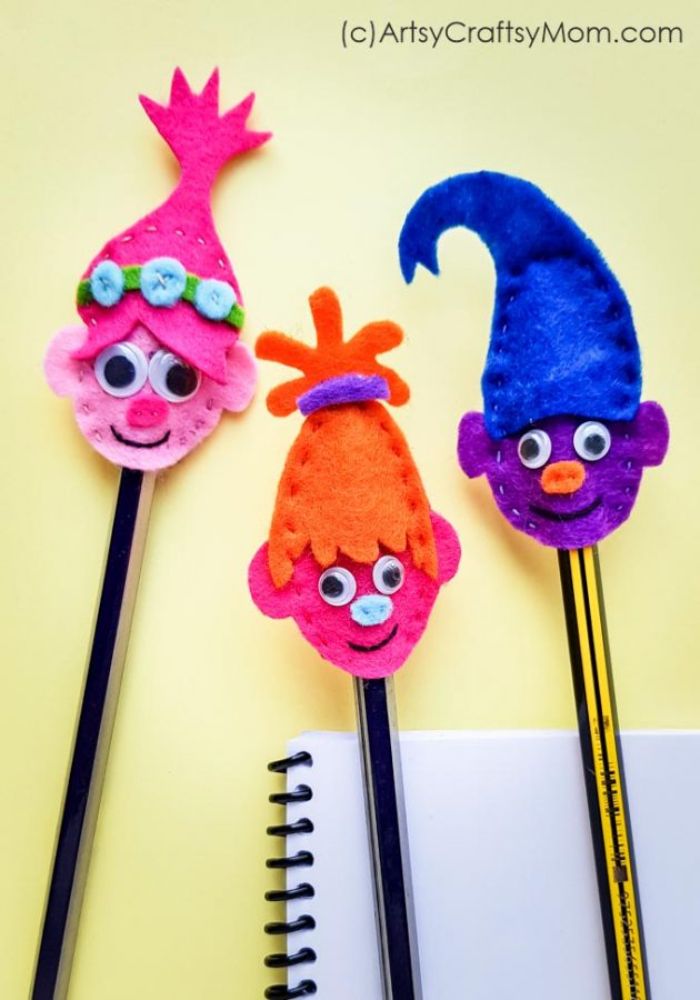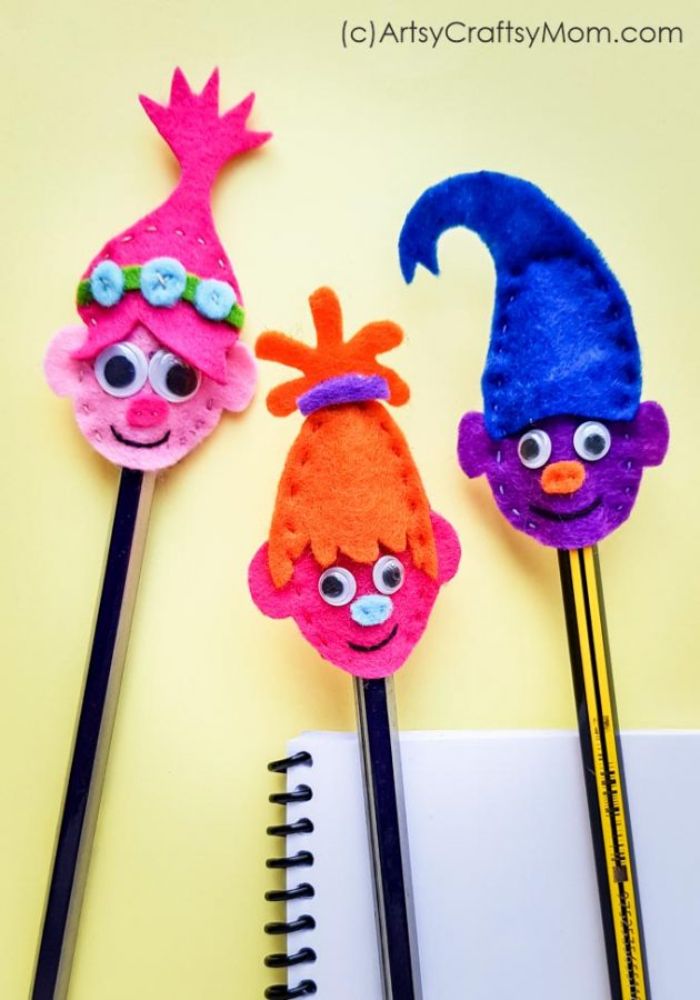 These funky little trolls are easy to make using felt and a few other simple materials. Just cut the pieces, sew them together (or just glue them), and your pencils will be ready for fun and mischief!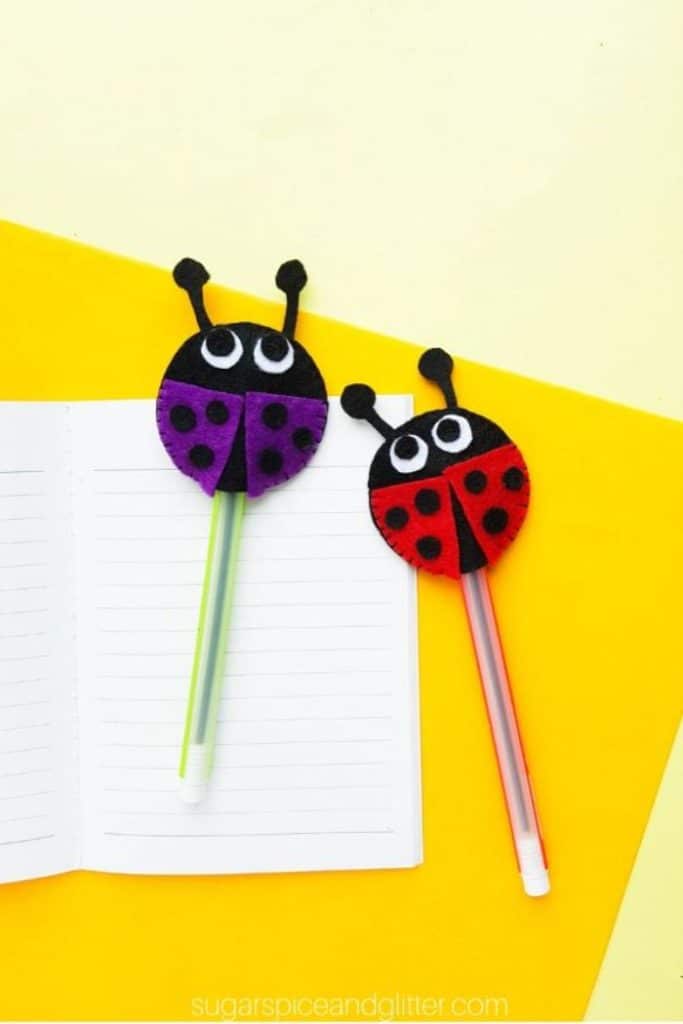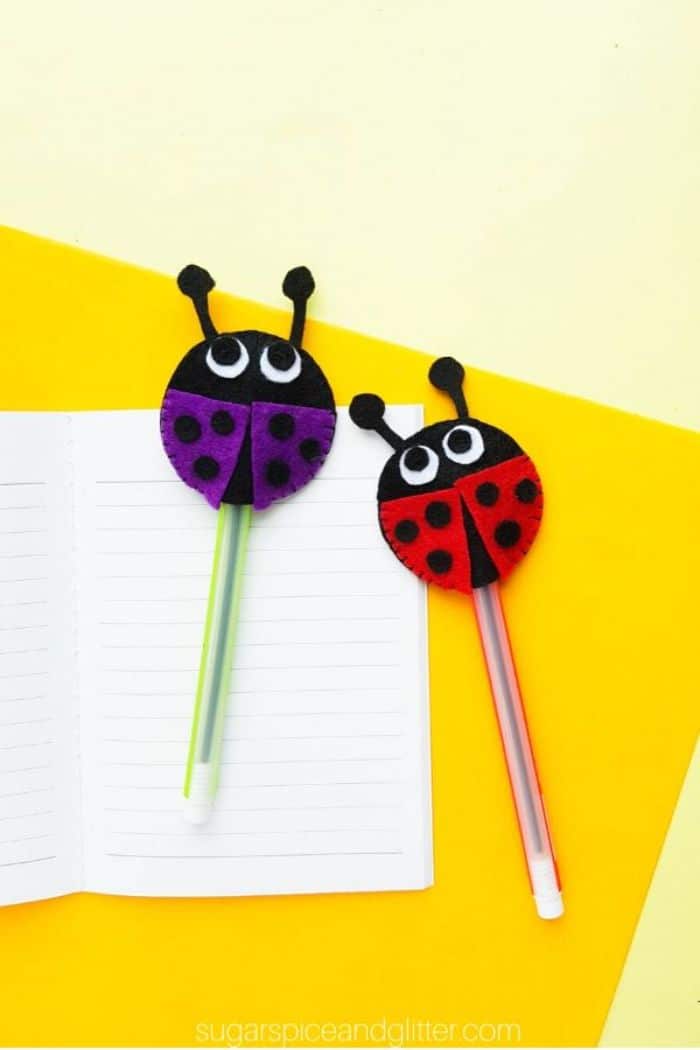 The kids will love these little ladybugs for springtime. They're made from felt and require just a few simple sewing skills, but you can skip that step if you don't think your kiddo will be able to handle it and just glue the pieces together instead. These would also make great gifts for teachers or other grownups in your child's life.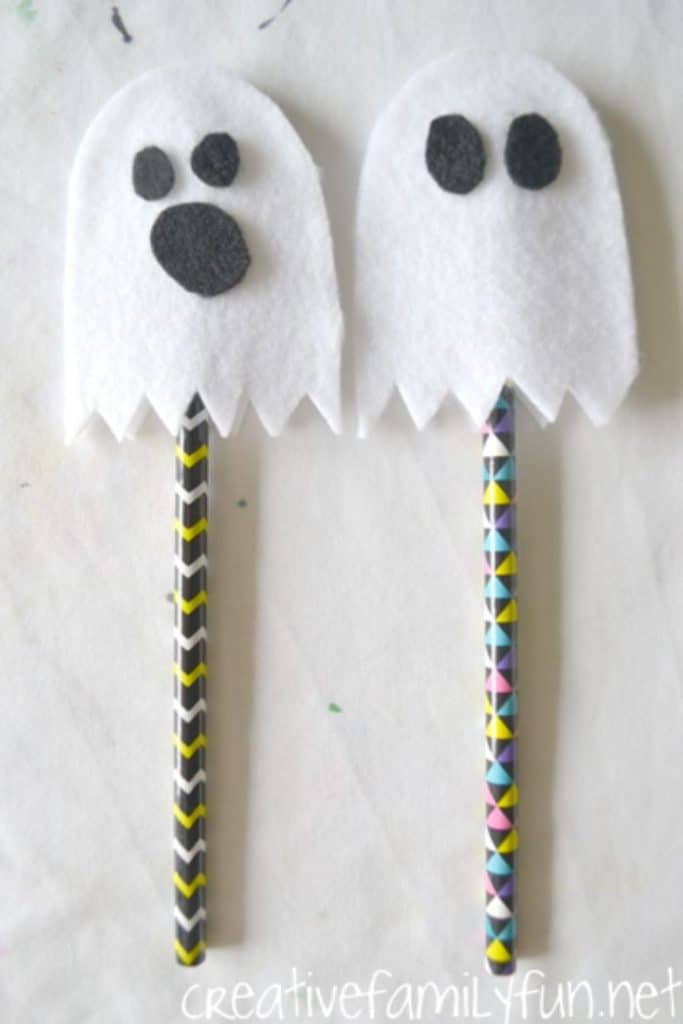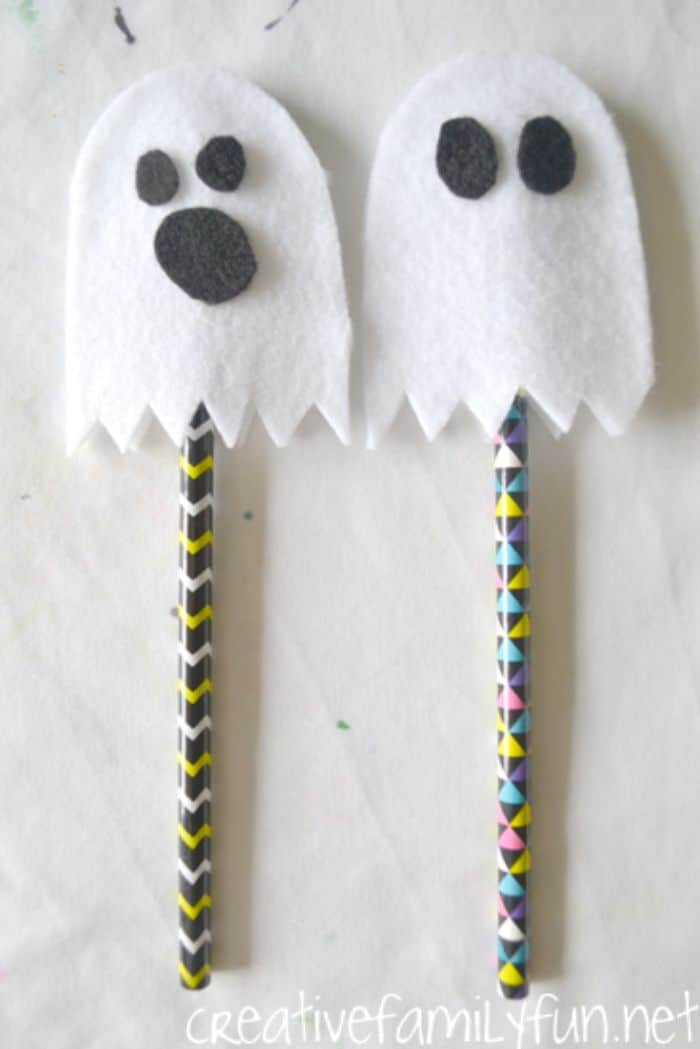 These cute, no-sew ghost pencil toppers could look equally good on your Halloween party table as they do decorating pencils. They're made from felt and are super quick and easy.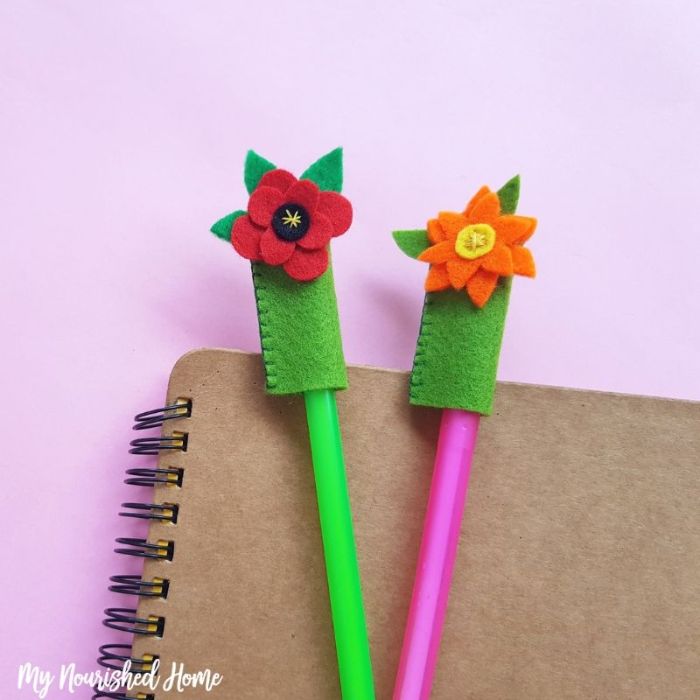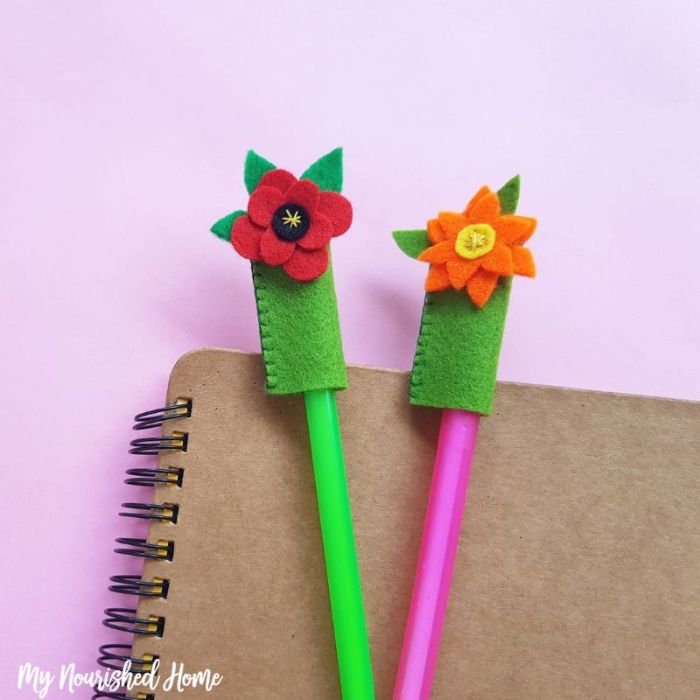 These pretty little flowers are perfect for spring and very cute on pencils, too. They're made from felt but you could always use different materials if you prefer. Wouldn't these be sweet as a gift for Mom?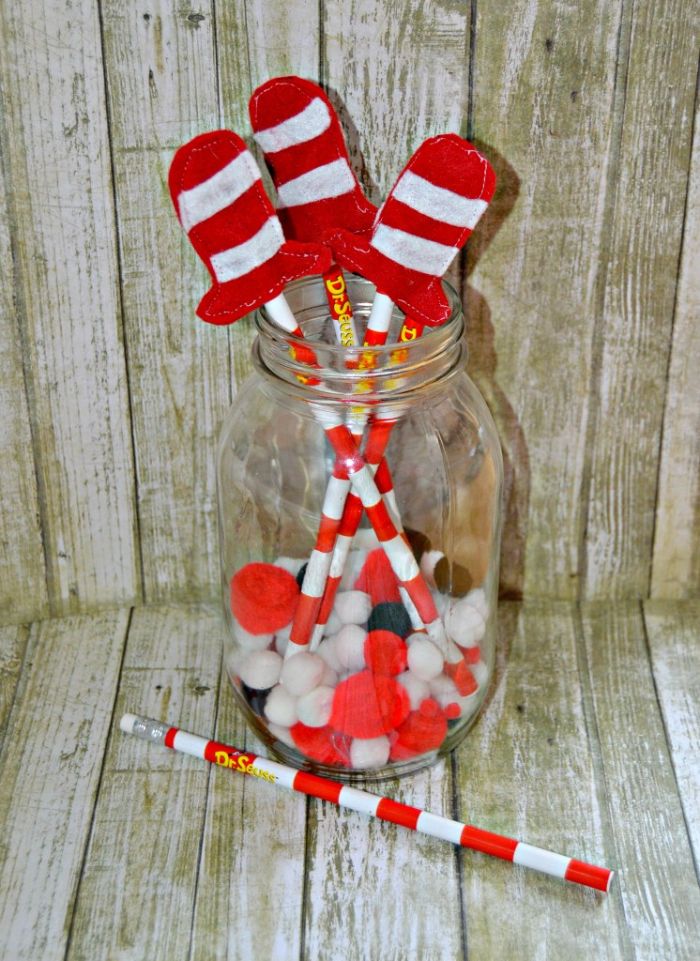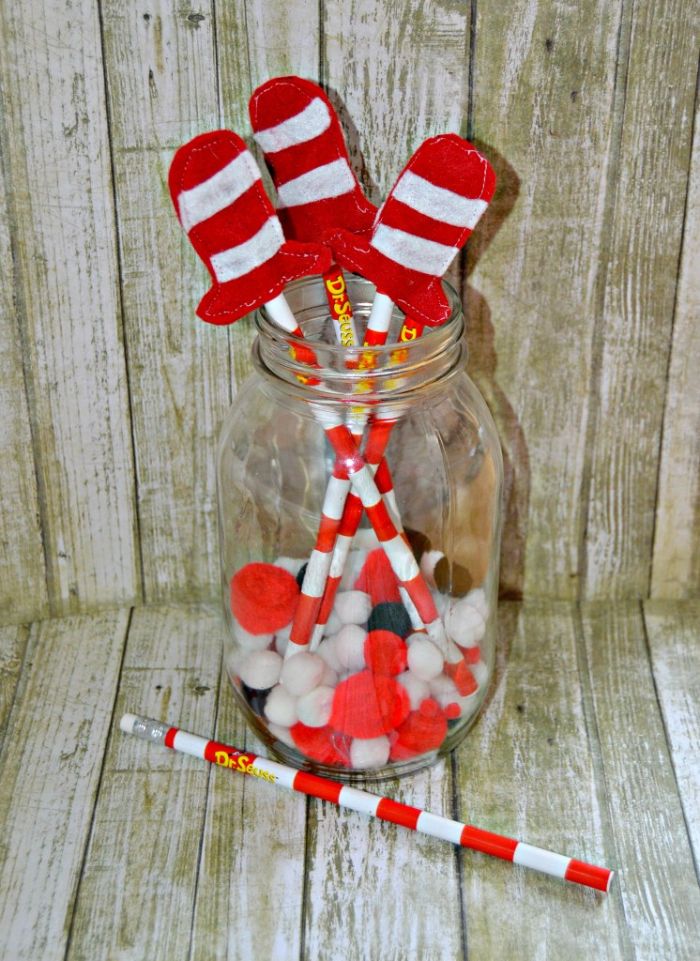 These adorable Cat in the Hat pencil toppers are so easy you could make them in a snap with your kids. They're made from felt, and are designed to look like the cat's hat from the classic Dr. Seuss story. This is a great craft to make on Read Across America Day!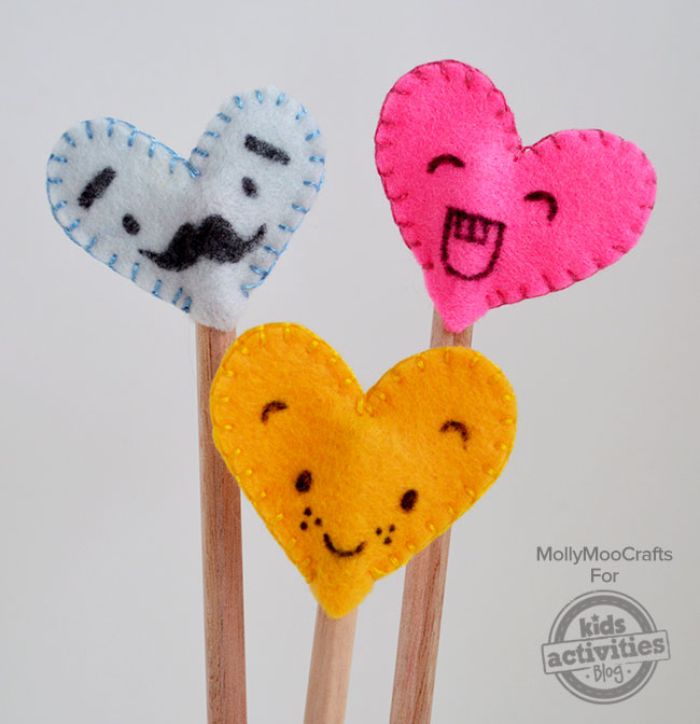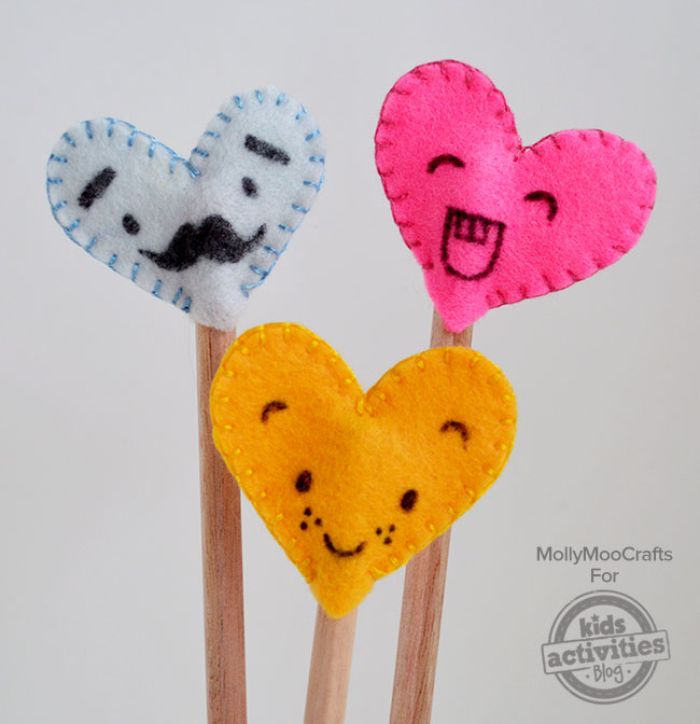 These simple felt hearts make cute additions to pencils for Valentine's Day. They're made from felt and some other basic crafting supplies, but you could substitute or add to the materials depending on what you already have on hand.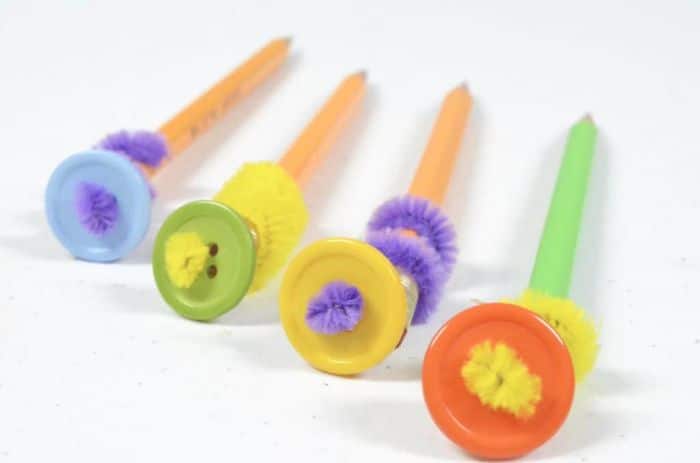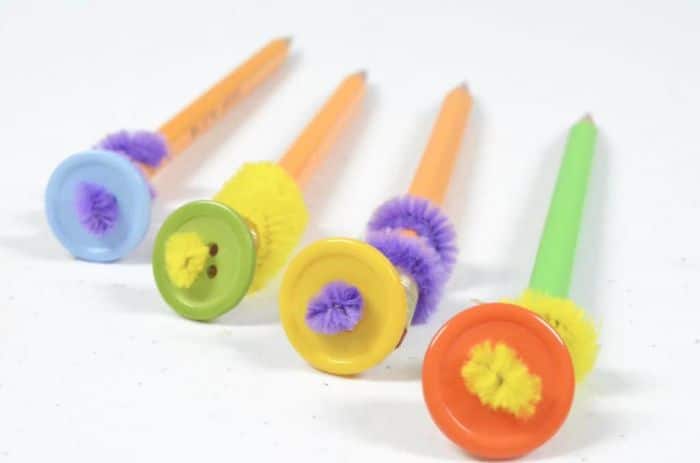 These cute little button pencil toppers are great for school or home. They're pretty simple, too! I love the idea of making them in a bunch of different colors so that your kiddo can pick his favorite when it's time to do some work. What an awesome way to personalize school supplies!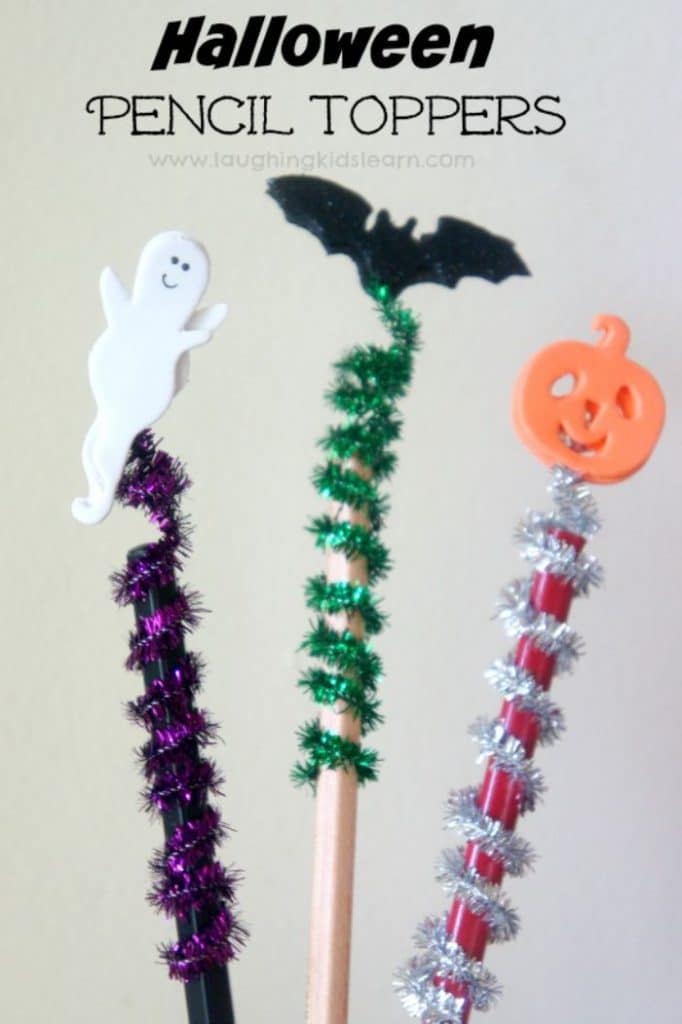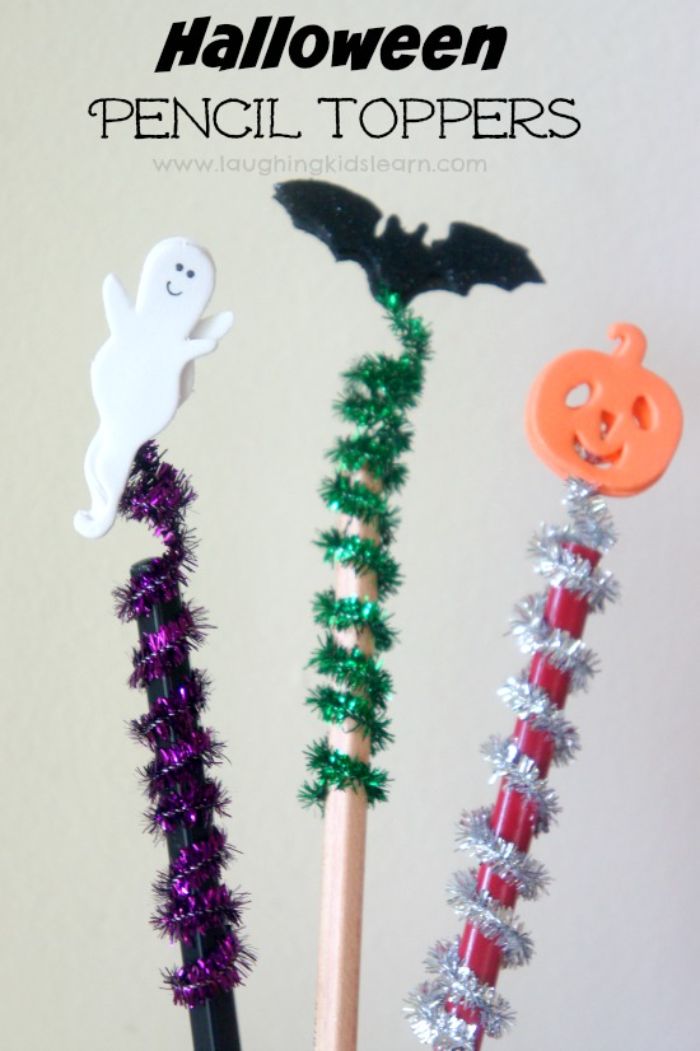 These cute little ghosts, bats, and pumpkins are perfect for Halloween but also look fantastic on pencils. Since they're made from foam stickers, you can whip them up in just minutes.
These DIY pencil toppers are simple and inexpensive, and they're great for any occasion. They're also a fun way to personalize school supplies with your child's favorite colors, designs, or themes. Pick one (or two!) to try out this weekend – you won't regret it!
These pencil topper crafts make great gifts. Check out these other Homemade Gifts that Kids and Teens Will Love.