There's no secret that I love a good smoothie. Smoothies are my favorite breakfast because they're quick, easy, tasty, and you can take them on the go. But sometimes I don't want to drink my breakfast, but I still want that fruity, healthy feel that I get from my favorite drinks. So instead, I make a smoothie bowl. This Banana Peach Smoothie Bowl is so versatile. Add your favorite fruit, nuts and other toppings to make it more filling. But if you are looking for a yummy drink instead, try this fabulous Mango Banana Smoothie!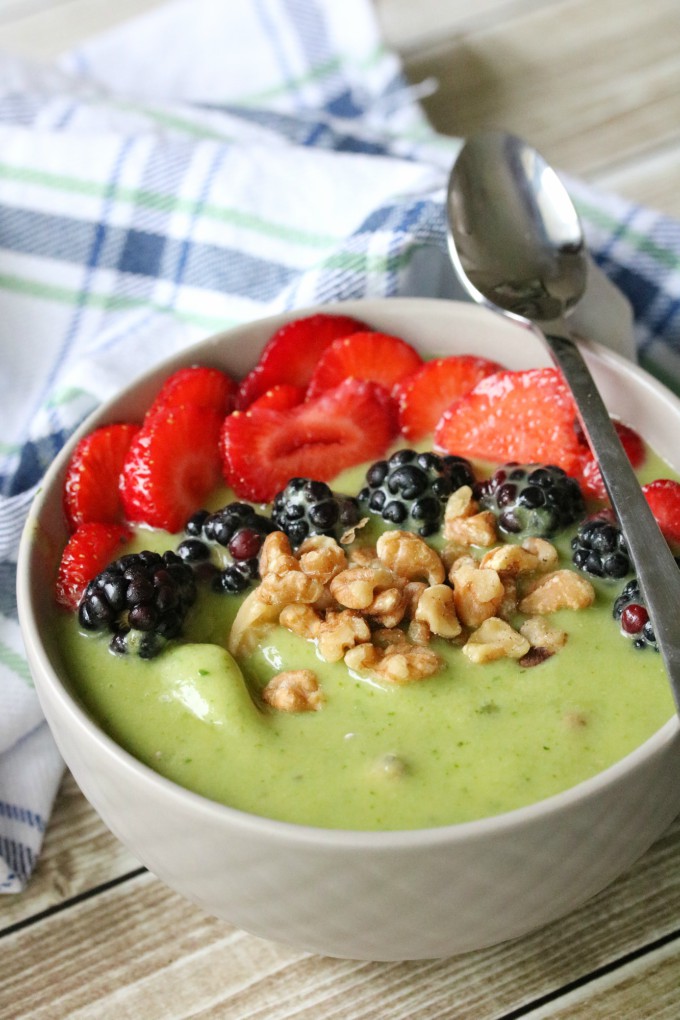 Banana Peach Smoothie Bowl with Strawberries, Blackberries and Walnuts
Making smoothie bowls is easier than you think. And don't worry too much about the aesthetics… if you want to make a pretty smoothie bowl, go for it! But if you just don't have time for that, make a super thick smoothie mixture, add some fruit, nuts, granola, etc. on top, and you're all set. It doesn't have to be fussy. In fact, I rarely make fussy recipes because I want food on the table quick.
Here's the recipe for this yummy banana peach smoothie bowl. Feel free to adjust with your favorite fruits or seasonal ones. You really can't go wrong!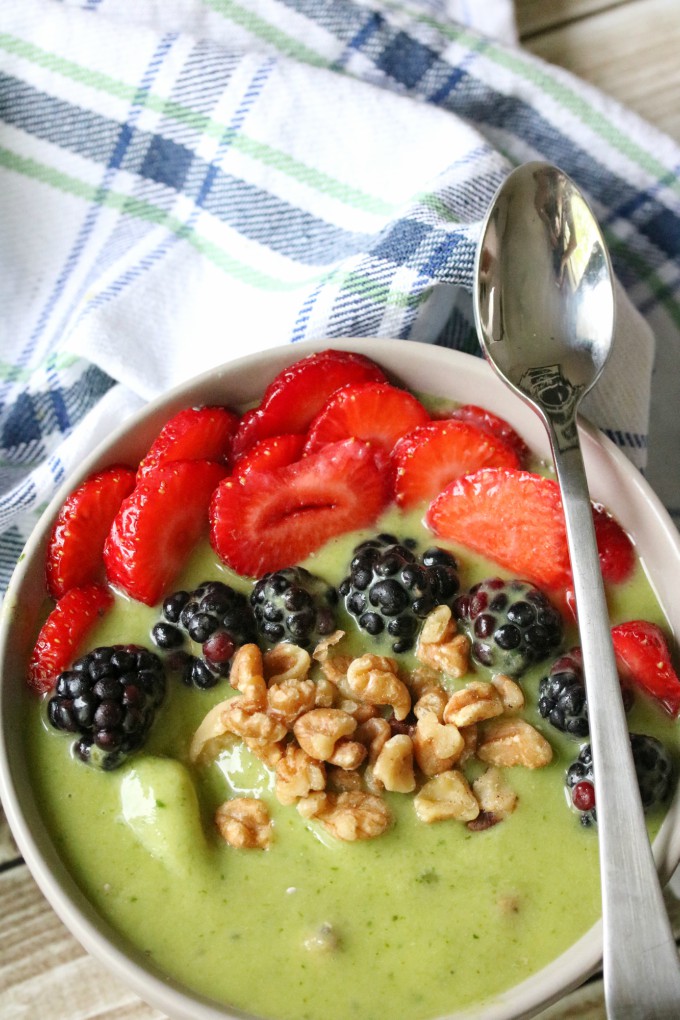 If you enjoyed this banana peach smoothie bowl, you'll also like: