Kids find butterflies completely intriguing, and who can blame them? They're gorgeous creatures, and learning about them can be a lot of fun. A butterfly unit study can be a fascinating experience for kids and can help them discover and learn so much about nature in a fun and exciting way. From books to crafts to activities and puzzles, there's so much you can do.
We've compiled some of our favorite resources along with our printable butterfly homeschool lesson worksheets so you can make your own butterfly unit lesson plans.
Activities for a Butterfly Unit Study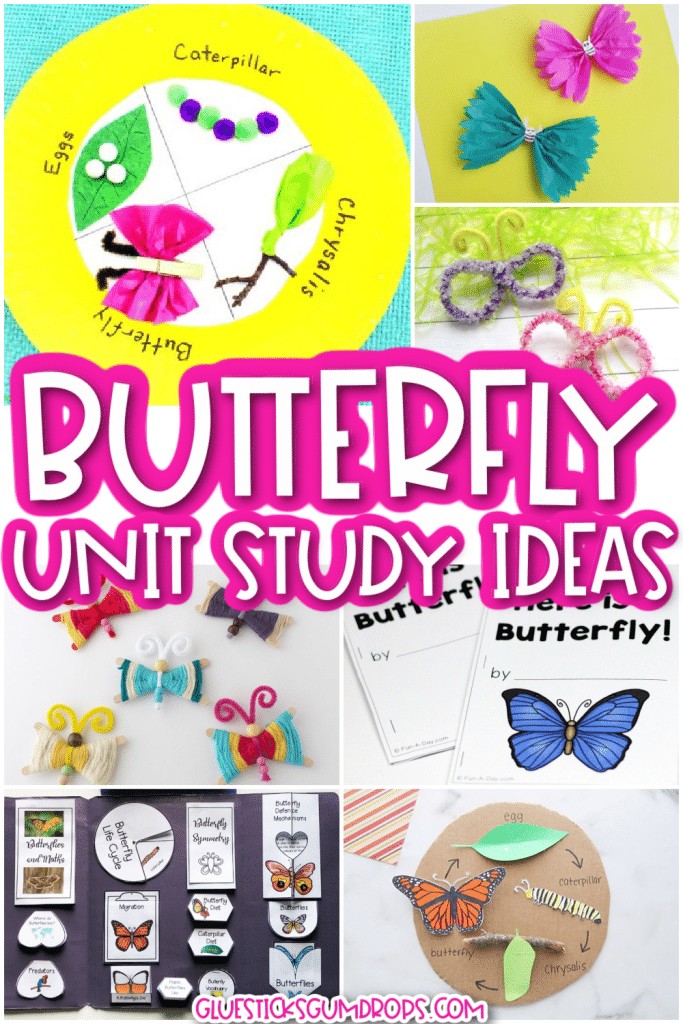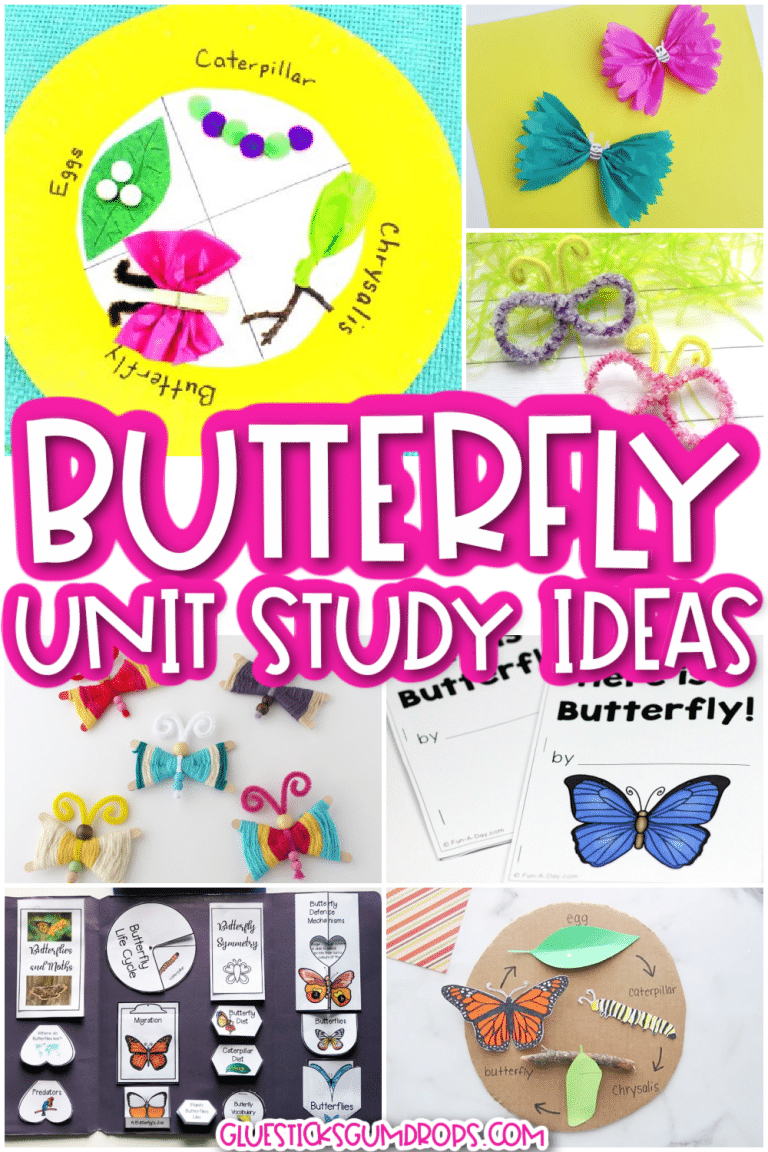 Butterfly Anatomy Study
An anatomy study of the butterfly can be an excellent activity idea to get started on. Using a good book or reference material, you can sit down with your little one and point out and explain the different parts of the butterfly, and even possibly elaborate on their functions and roles. Label each part of the butterfly after you're done. Get a butterfly anatomy diagram as well as lots of other butterfly goodies in this butterfly lapbook by Simple Living Creative Learning.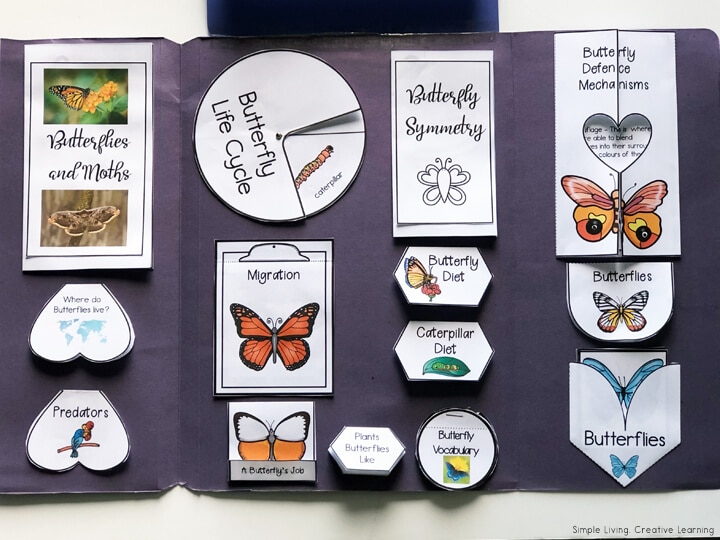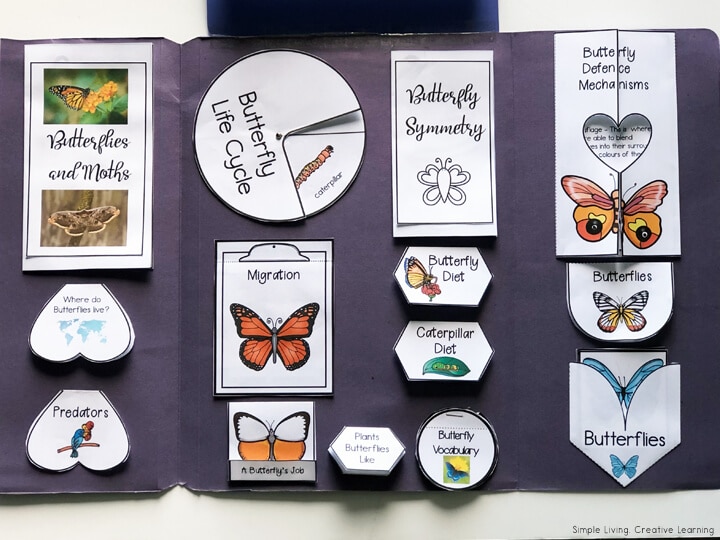 Butterfly Life Cycle
What are the stages of a butterfly's life cycle? At a basic level, butterflies lay eggs, those eggs become caterpillars, the caterpillar forms a chrysalis, and then a butterfly emerges. Natural Beach Living's butterfly life cycle craft is an easy-to-understand project for kids of all ages!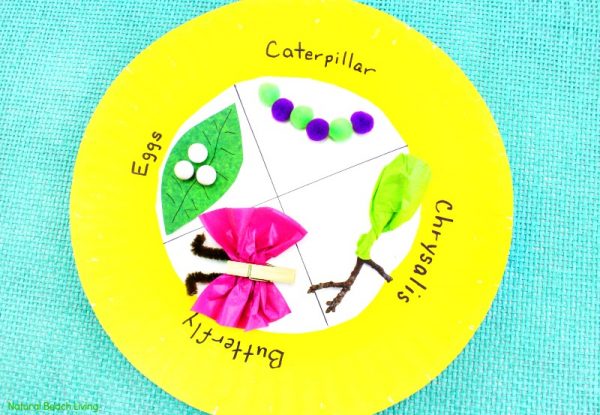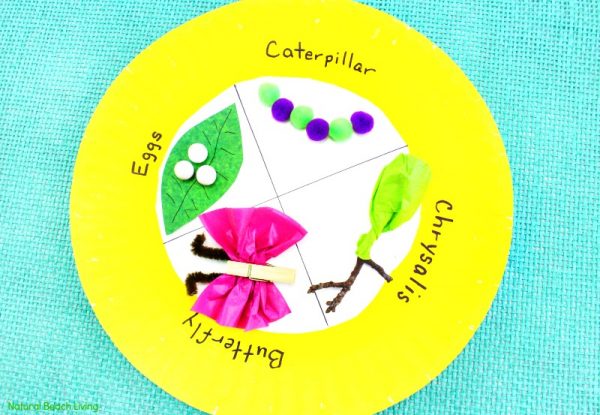 If you don't have tissue paper and pom-poms on hand, you might like this Butterfly Life Cycle Craft from The Best Ideas for Kids that provides a printable template for the stages of the life cycle. Just glue them to piece of cardboard and label them, and you're all done.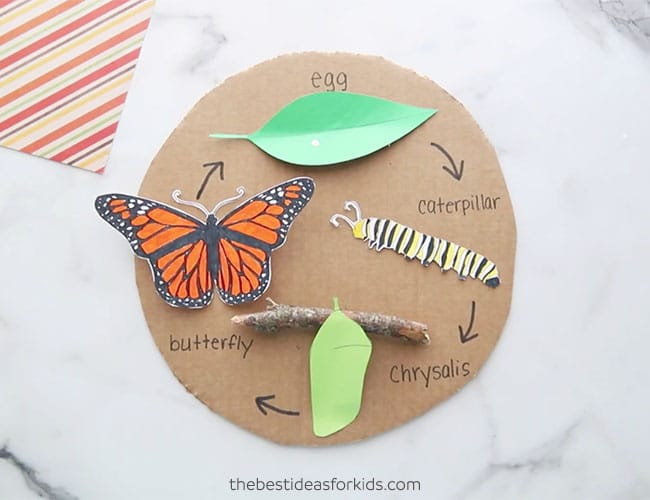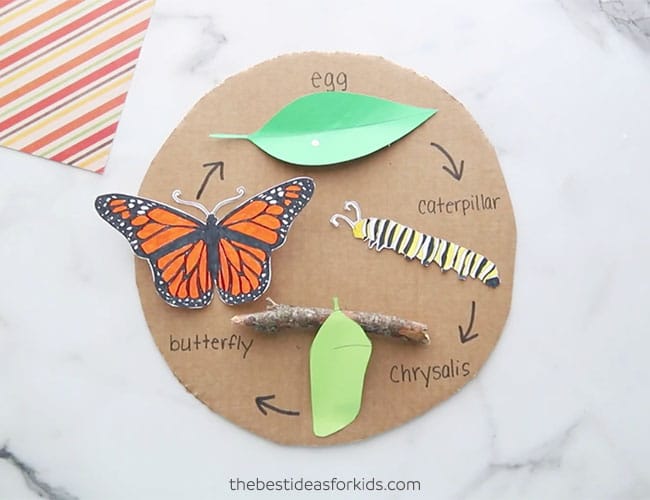 Working with preschoolers? This Butterfly Life Cycle Printable Book by Fun-a-Day is a must. Kids will learn about the butterfly life cycle, practice name writing and letter formation, and so much more.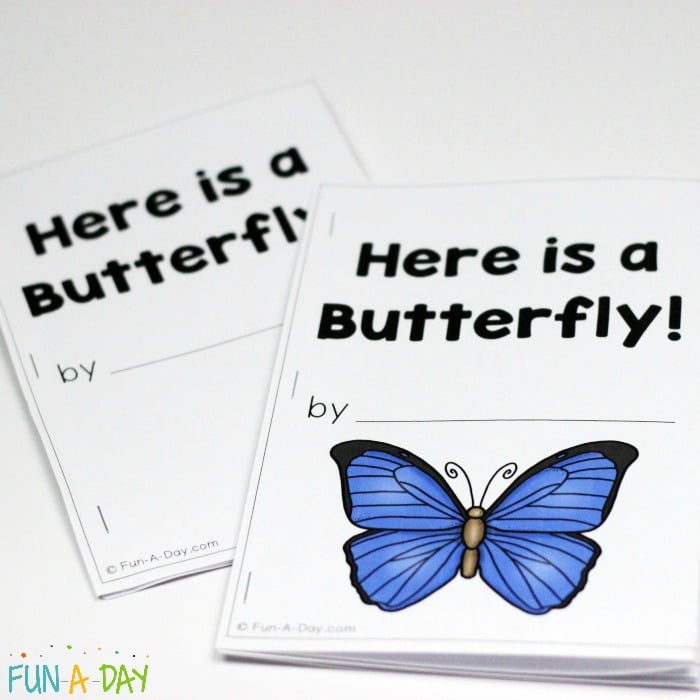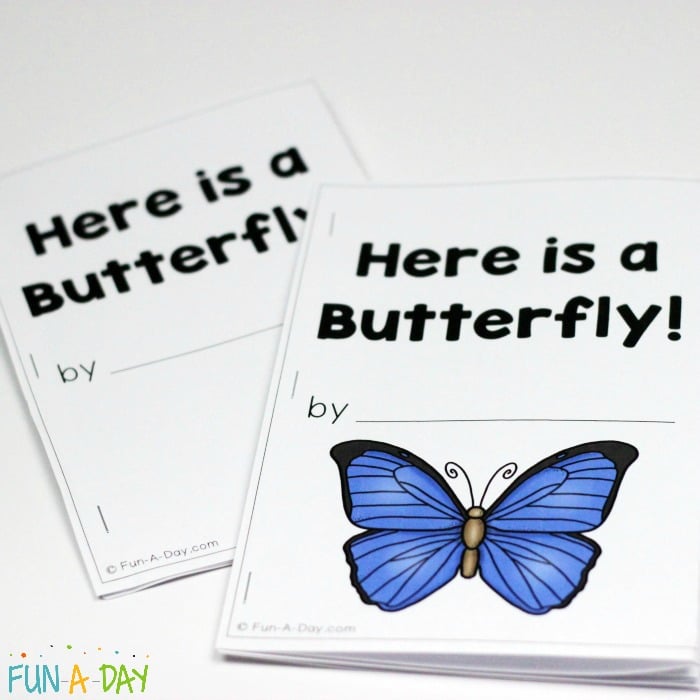 Butterfly Location Activity
Where do butterflies live? This activity is another excellent choice because it combines both science and geography! Start by explaining and marking different countries on the map that a specific species of butterfly live- for instance- a Monarch butterfly. Eventually, you can ask him to label the countries where each butterfly species live- just like you did with the butterfly anatomy study.
Crafts for a Butterfly Homeschool Lesson
You can never go wrong with butterfly crafts—not only are they an excellent way to keep your little one busy for a while (in a productive way of course), but it also helps strengthen your child's motor skills and boost his creativity.
Butterfly Painted Rocks
One cool idea is to have your kid paint butterflies- but not on paper, on stones. Take him out to a park where he can watch butterflies, and then ask him to pick up a stone on his way back and paint his favorite butterfly on it! Check out these Butterfly Painted Rocks from Rock Painting 101!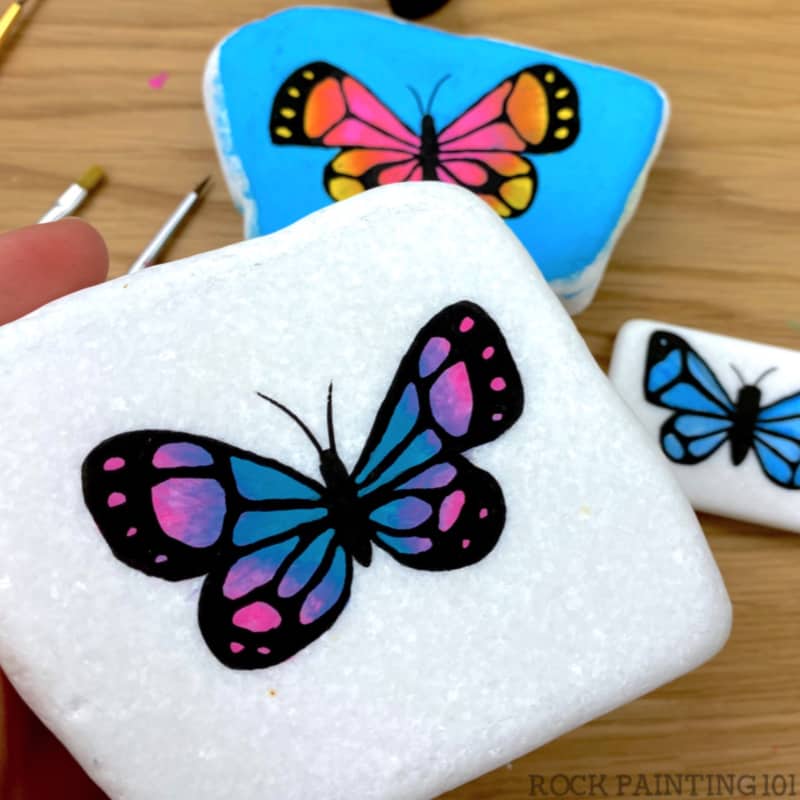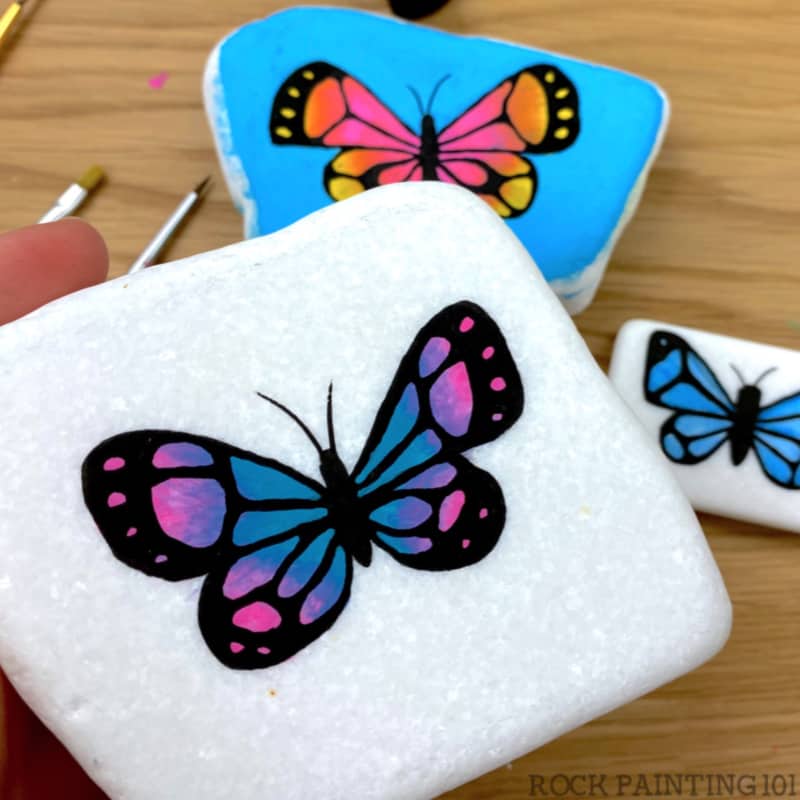 Tissue Paper Butterflies
Our Tissue Paper Butterflies are totally adorable and easy enough for kids of all ages. You can make the wings different by using scalloped scissors or cutting patterns into the wings. You could also use a Sharpie to color designs onto the wings.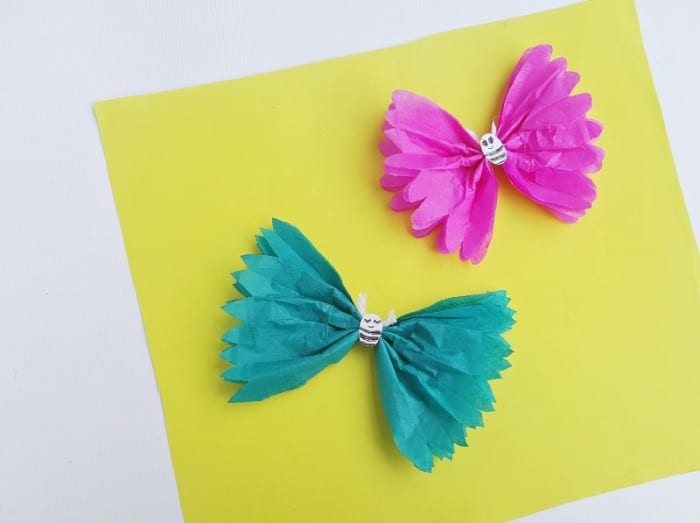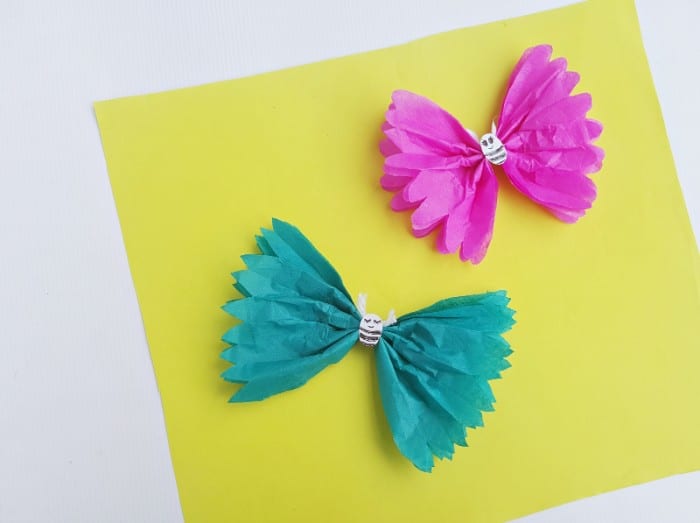 Clothespin Butterflies
We also have some Clothespin Butterflies that we made for Valentine's Day, but you can make them anytime during the year! They'd make cute fridge magnets if you add a small magnet to the back of the clothespin.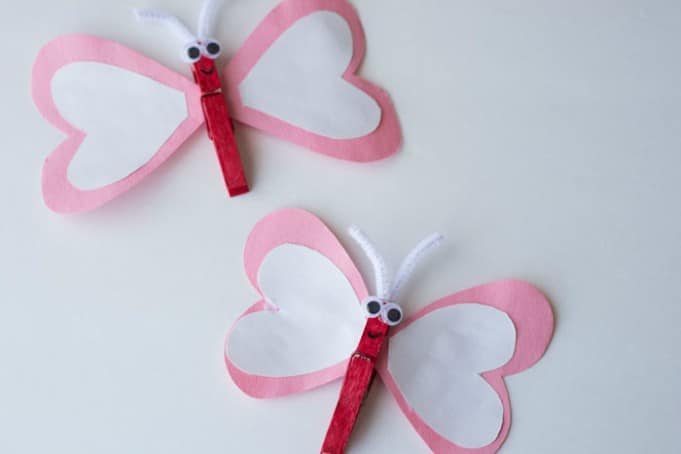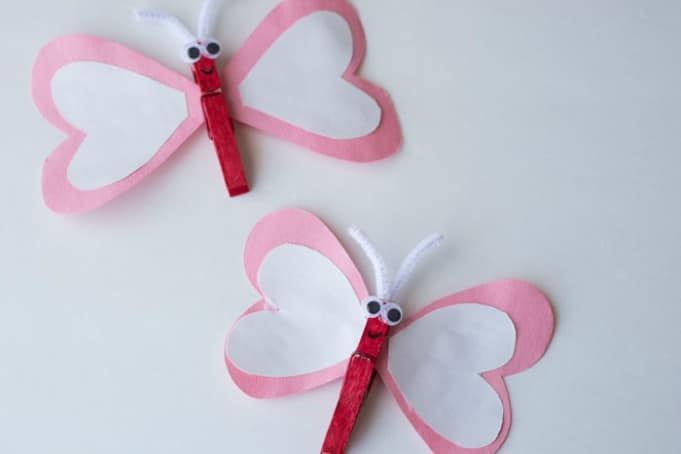 Butterfly Ring
Kids will have a blast with a cute Butterfly Ring made with paper and pipe cleaners. Slip it on your finger and move your hand through the air to make it fly. (Fantastic Fun and Learning)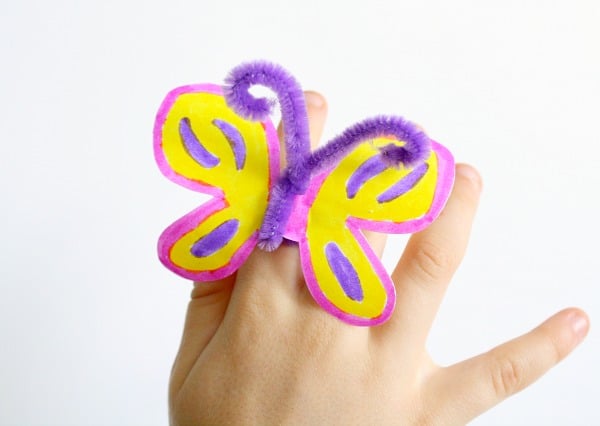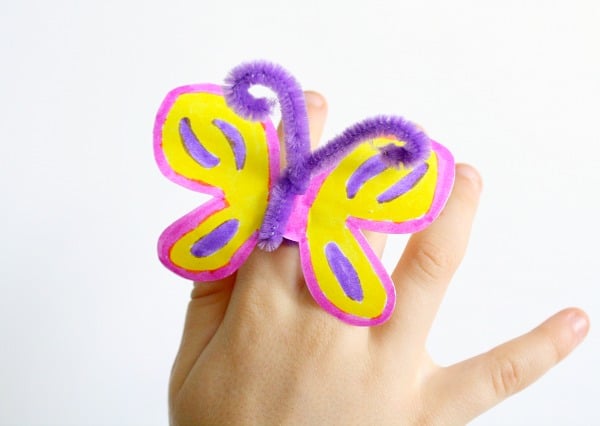 Watercolor Butterfly Craft
Butterflies are known for their beautiful colors, so why not try your hand at painting them using watercolors? Outlining the wing patterns in black glue really makes the watercolors pop, as you can see in this Watercolor Black Glue Butterfly Craft by I Heart Crafty Things.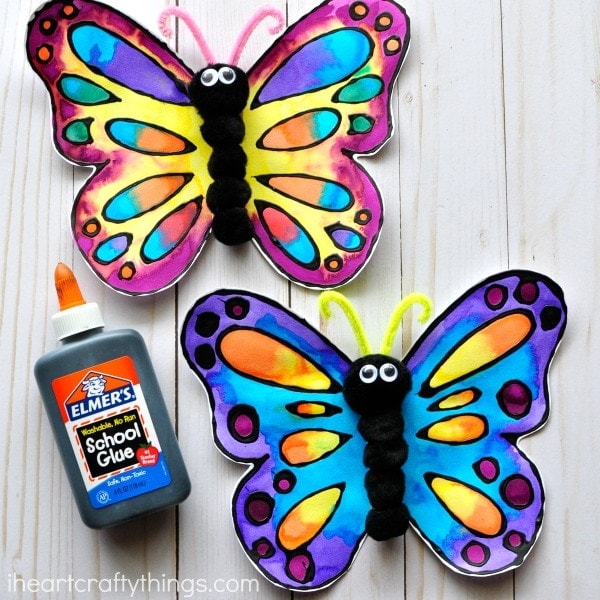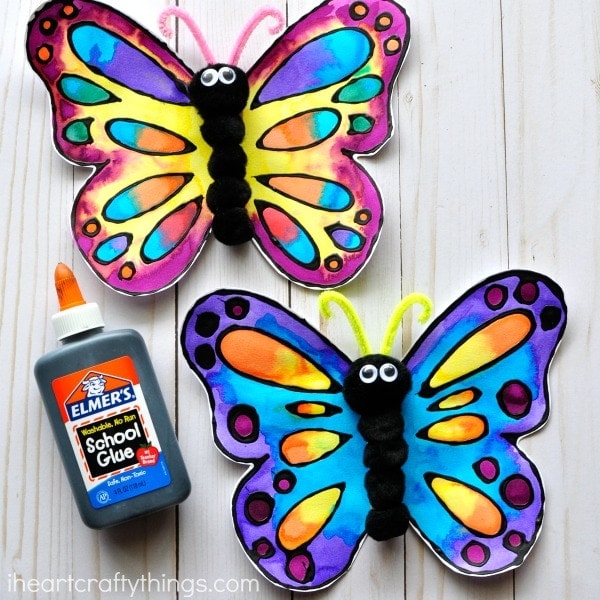 Yarn Butterflies
Work on your fine motor skills while making these lovely Yarn Butterflies from The Craft Train. Kids can practice weaving with the yarn and threading with the pipe cleaners and beads.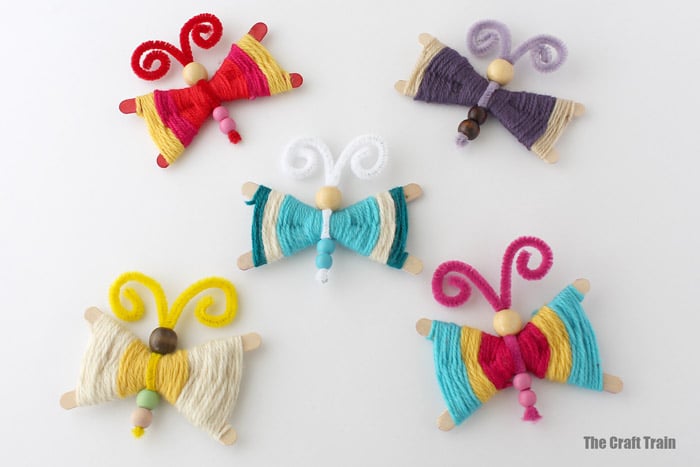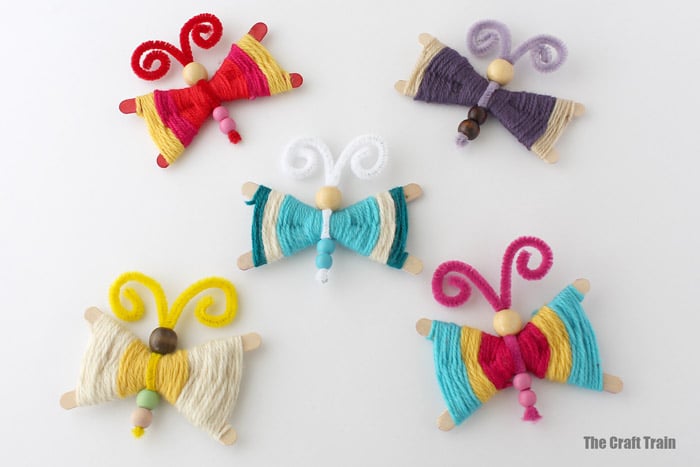 Crystal Butterflies
Add a little chemistry to your study of butterflies! This Crystal Butterfly Craft by Fantastic Fun and Learning helps kids learn about crystal formation and makes really beautiful butterflies to put on display during their studies.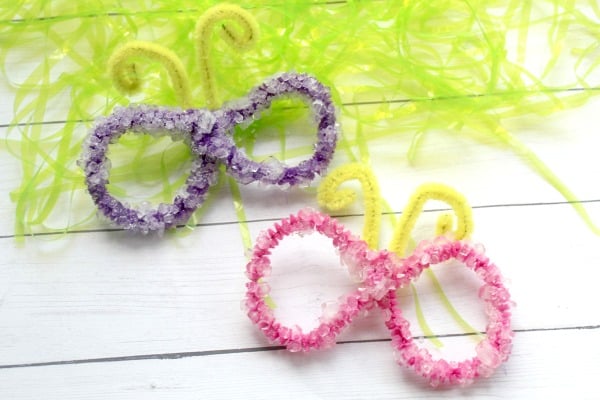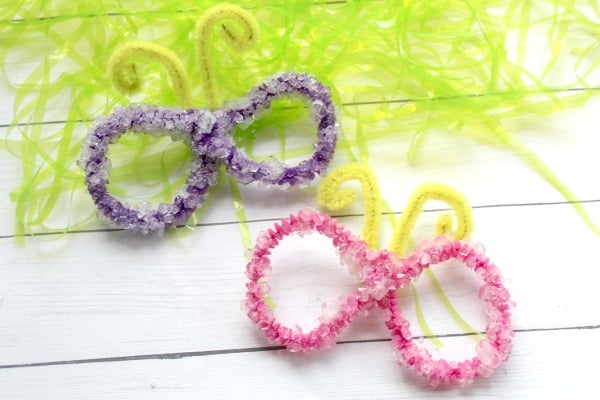 Line of Symmetry Butterfly Craft
Did you know that butterflies almost always have symmetrical wing patterns and shapes? Explore the concept of symmetry with this colorful Line of Symmetry Butterfly Craft from A Dab of Glue Will Do. This is a fun activity at home or in the classroom!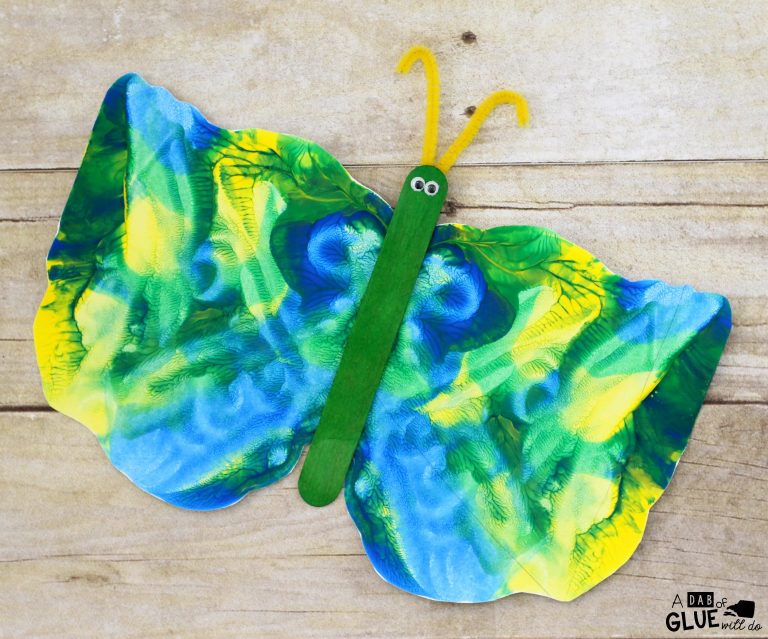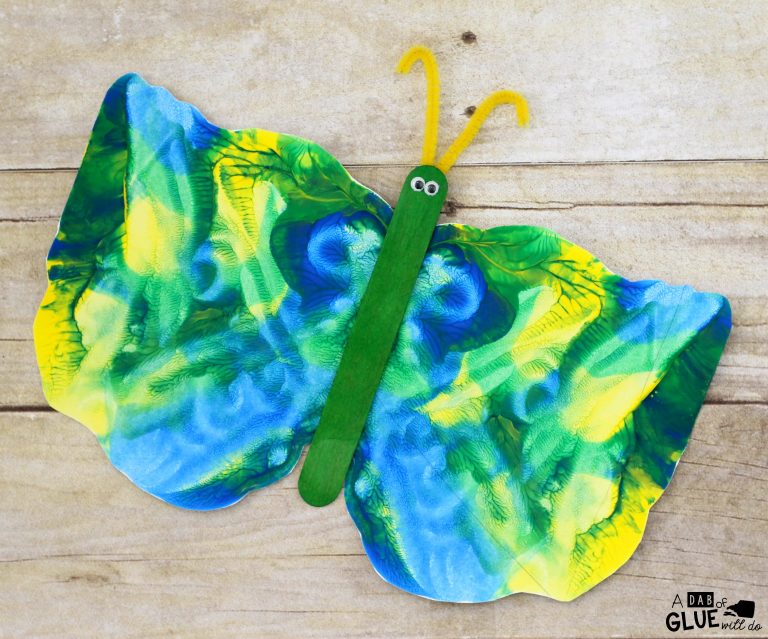 Stick and Leaf Butterfly
Incorporate items from nature into your craft projects. Take this Stick and Leaf Butterfly Craft from Artsy Craftsy Mom, for instance—you can use the materials as-is or paint them to create fun patterns.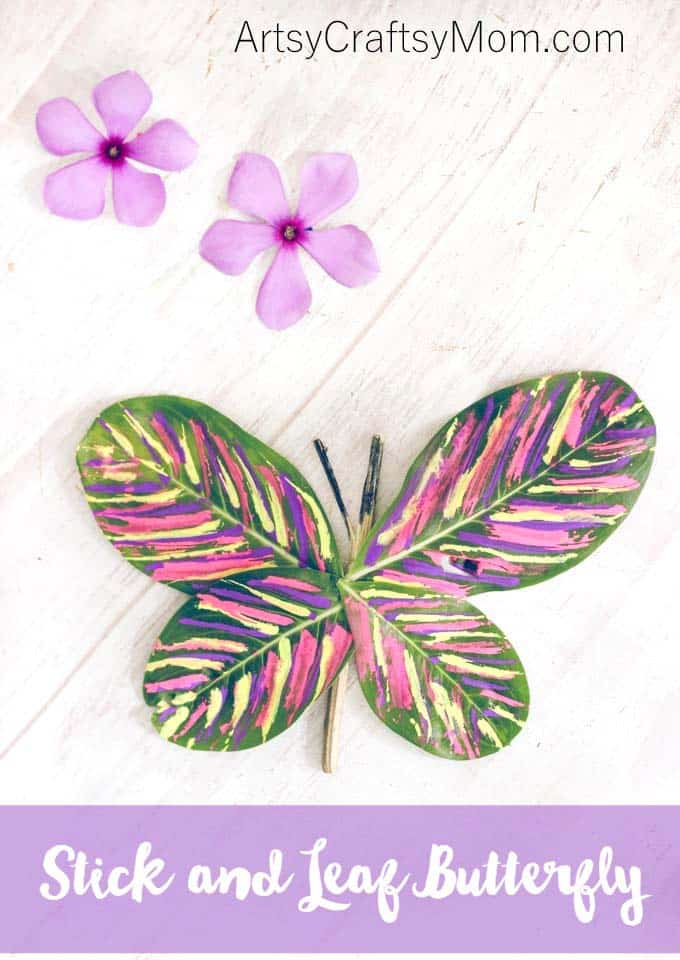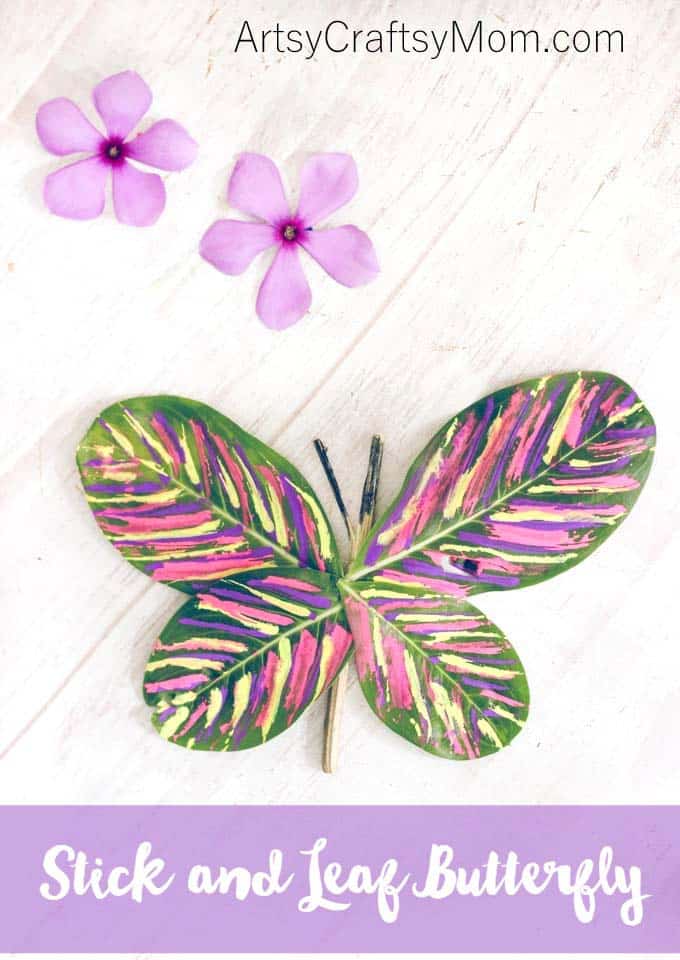 Raising a Caterpillar
There's nothing that can beat a practical hands-on experience when it comes to learning, and if you've got a garden, you can actually do this activity effortlessly. Hunt for a few caterpillars and bring them in in a glass bottle. Have your little one feed them leaves, and observe them and their different growth stages.
If you don't have a garden, you could also get your hands on one of those butterfly growing kits (referral link) available online.
Printable Butterfly Unit Study
Apart from these, you could also get your kid to work on some butterfly-themed word search games or fill in the blank exercises. But wait- don't go anywhere, we have that all in our awesome printable- ready for you to print and get started on! Just click HERE or on the picture below to get your free butterfly printables for your butterfly homeschool lesson.