Camping is one of my favorite things to do in the summer. I love to get outdoors and just enjoy nature for a change. I always come back from camping trips feeling relaxed, refreshed, and… well, to be honest, a little hungry. For years, I labored under the assumption that plain hot dogs on sticks and classic s'mores were the only acceptable camping foods. Oh, how wrong I was. All you need is a grill grate, an iron skillet, and some yummy recipes to make your meals a lot more fabulous. If you, too, are sick of eating the same old same old when you go camping, this list is just for you. From breakfast to dessert, and everything in between, these 16 Campfire Recipes will totally change your definition of "camping food".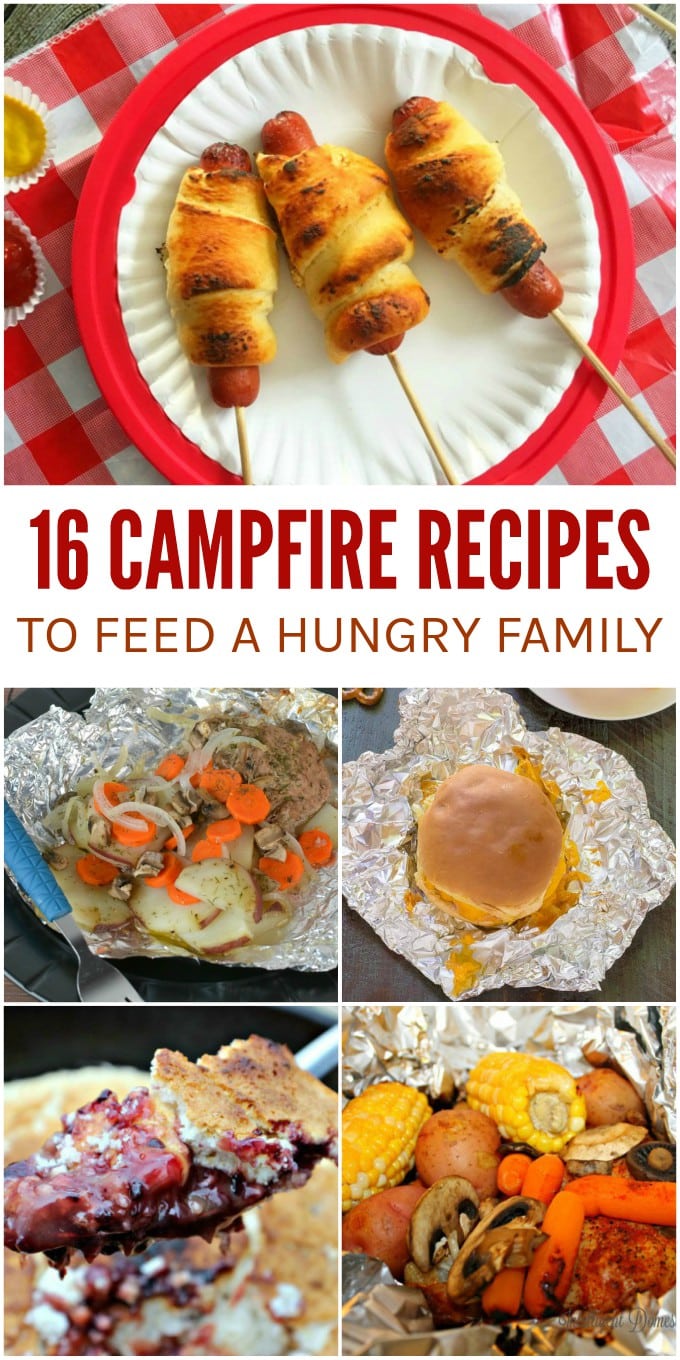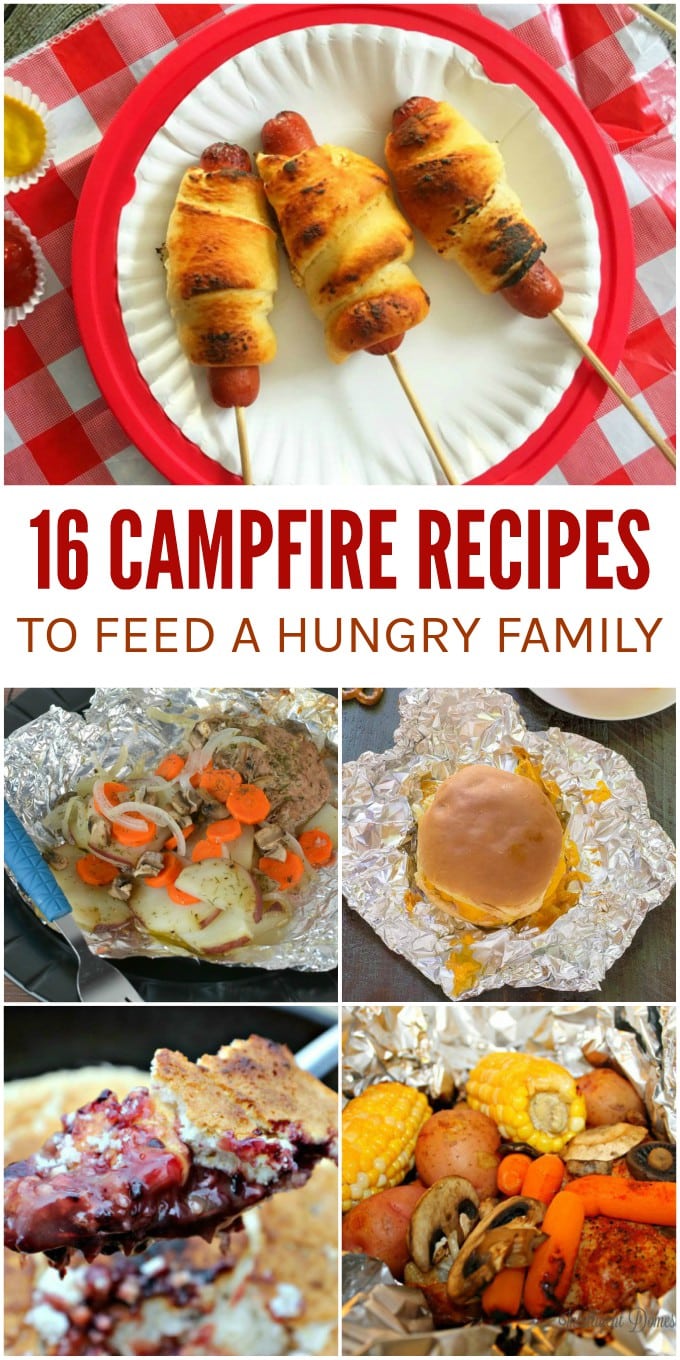 Campfire Recipes to Feed the Whole Family
1. Campfire Quesadillas – The Suburban Soapbox
These quesadillas are a fun twist on classic S'mores. Loaded with chocolate, marshmallow, and graham cracker crumbs, this dessert is perfect for sharing. And anyone who loves that classic chocolate-marshmallow-graham cracker combination will adore our S'mores Cupcakes!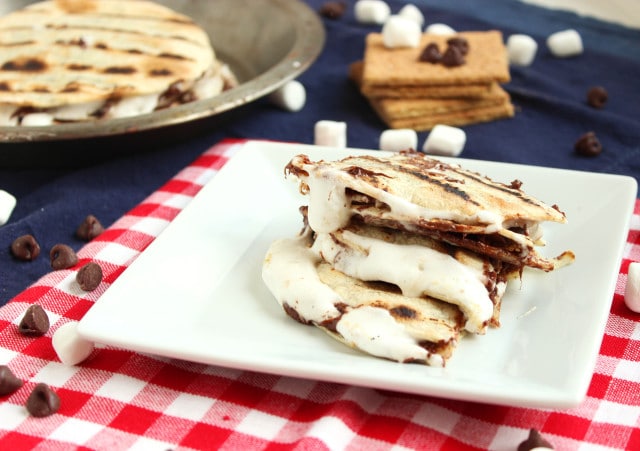 2. Campfire Grilled Chicken & Veggie Foil Packet Dinner – Intelligent Domestications
This hearty meal is sure to leave you satisfied. Easy to make, easy to clean up, and definitely easy to eat!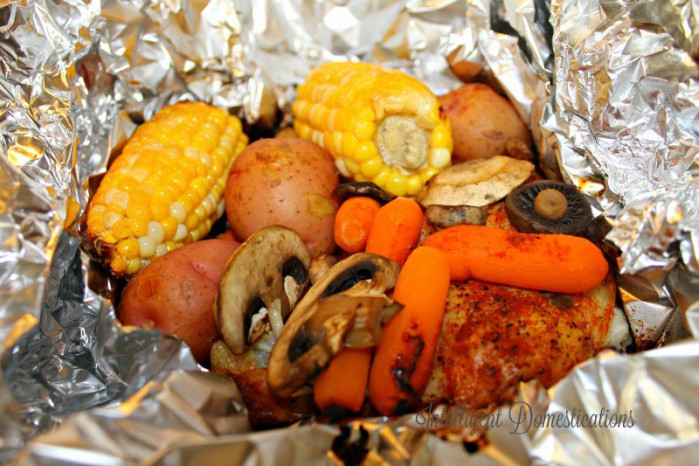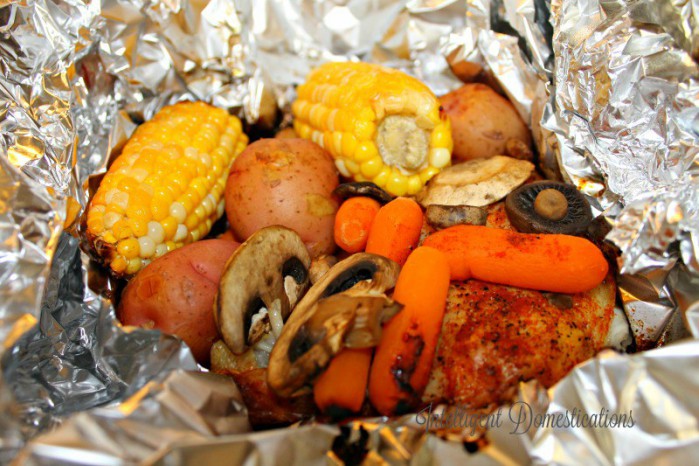 3. Candy Loaded Campfire Brownies – Kids Activities Blog
Make your camping trip a little sweeter with these campfire brownies. Bonus: you can load them with whatever candy you like, so your whole family will love them!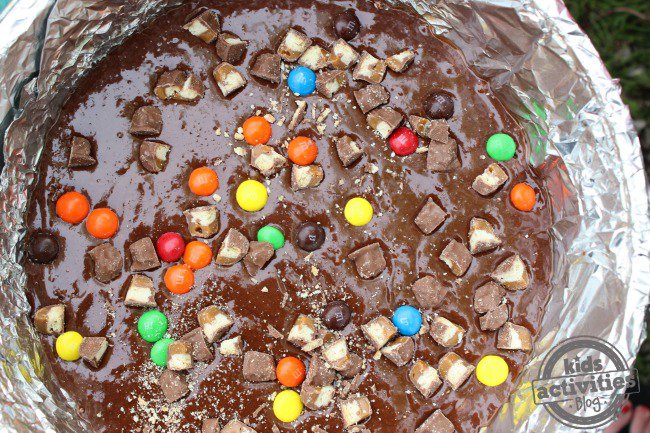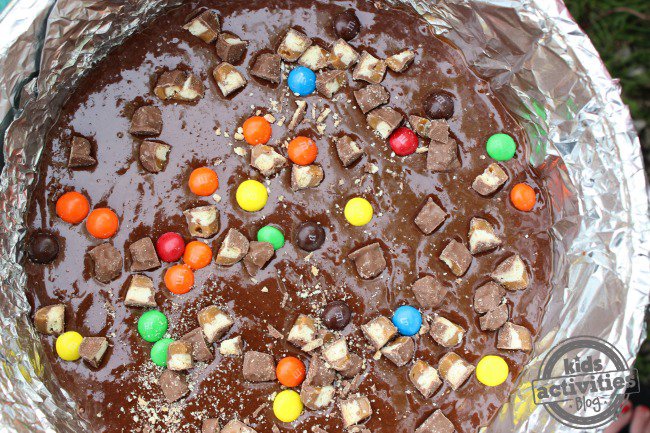 4. Campfire Philly Cheesesteak Sandwich – Twin Dragonfly Designs
It's impossible not to love this twist on an old classic. Tons of melty, gooey cheese make this sandwich extra yummy.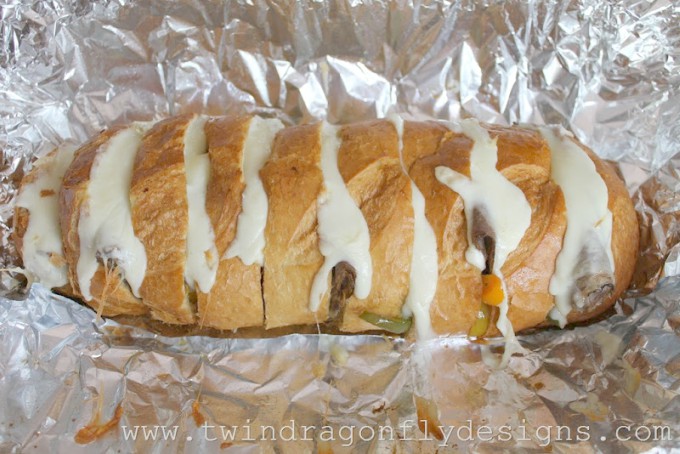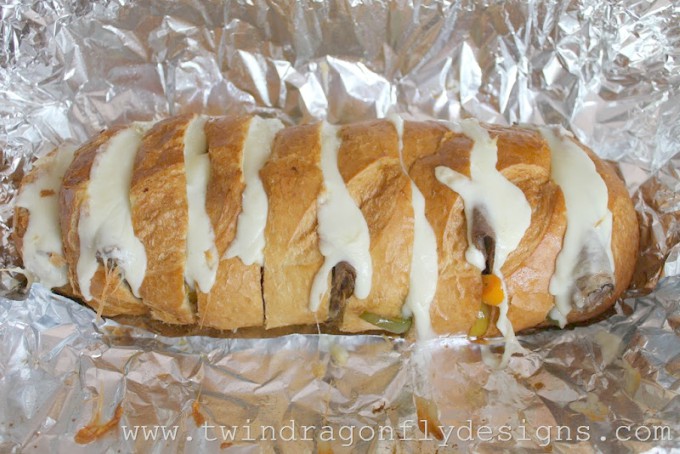 5. 3 Ingredient Blackberry Campfire Cobbler – Just 2 Sisters
Using just cake mix, pie filling, and ginger ale, this delicious campfire dessert could not be any easier.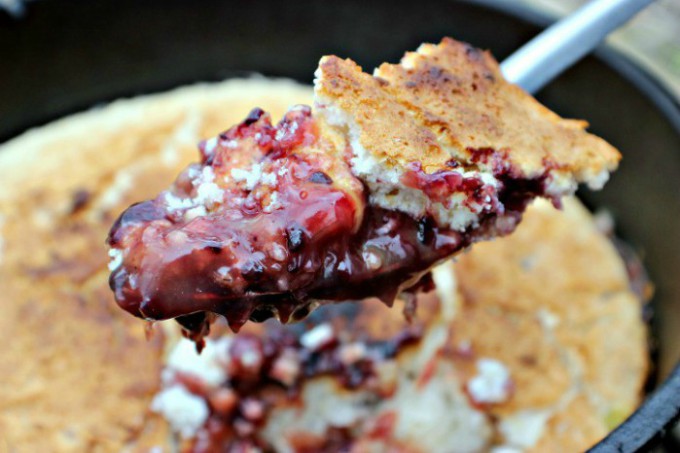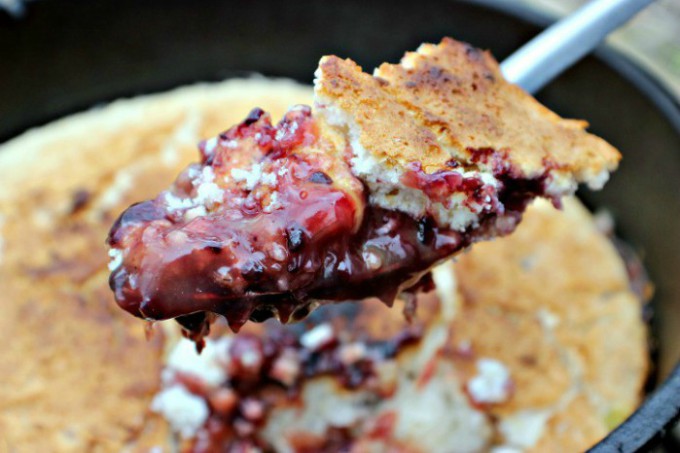 6. S'mores Cones – Thrifty Jinxy
If you're sick of getting your hands messy from traditional S'mores when you go camping, this dessert is perfect for you. All of your favorite S'mores ingredients in a convenient, hassle-free cone.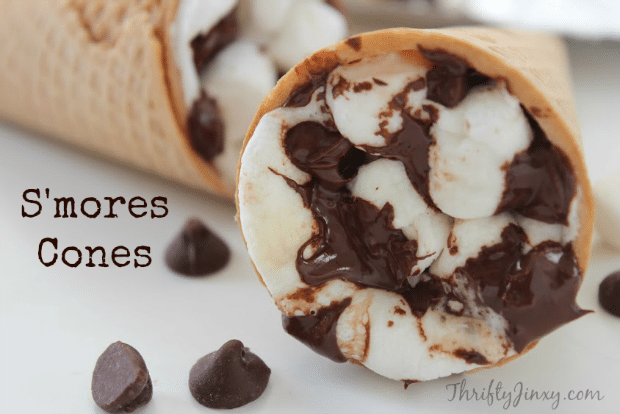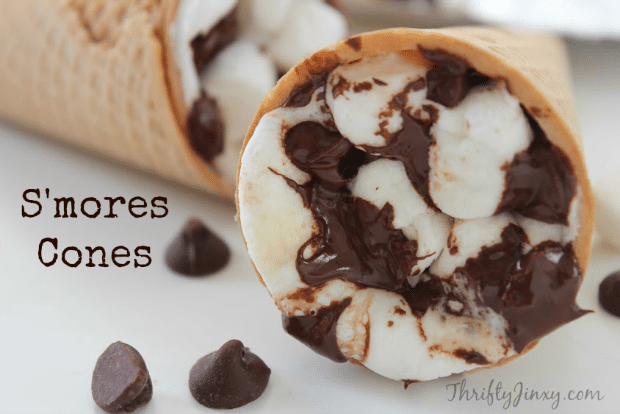 7. Campfire Donuts – Must Have Mom
These are so fun, yet surprisingly easy! Just mold some biscuit dough into the shape of a donut, toss it into some hot vegetable oil (heated by your campfire, of course), and voila! Add some cinnamon and sugar to your donut once it's cooked to make it extra yummy.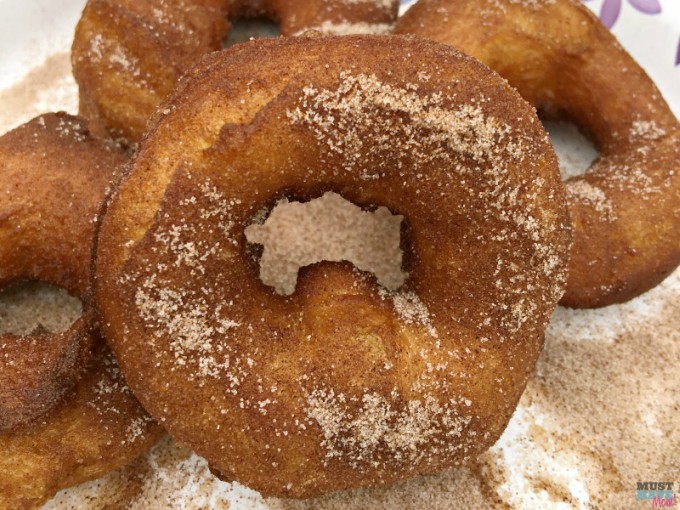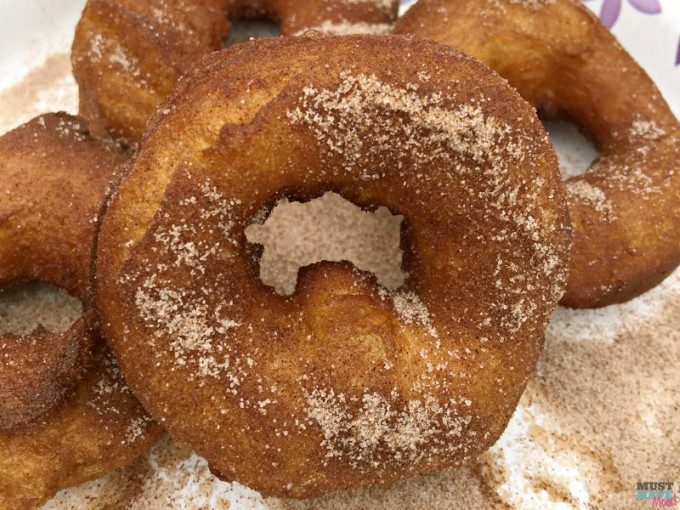 8. Camping Hot Dogs – Frugal Coupon Living
For some reason, camping and hot dogs just go together. Wrap your hot dog in a crescent roll, cover in foil, and heat it over the fire for a great, classic campfire meal.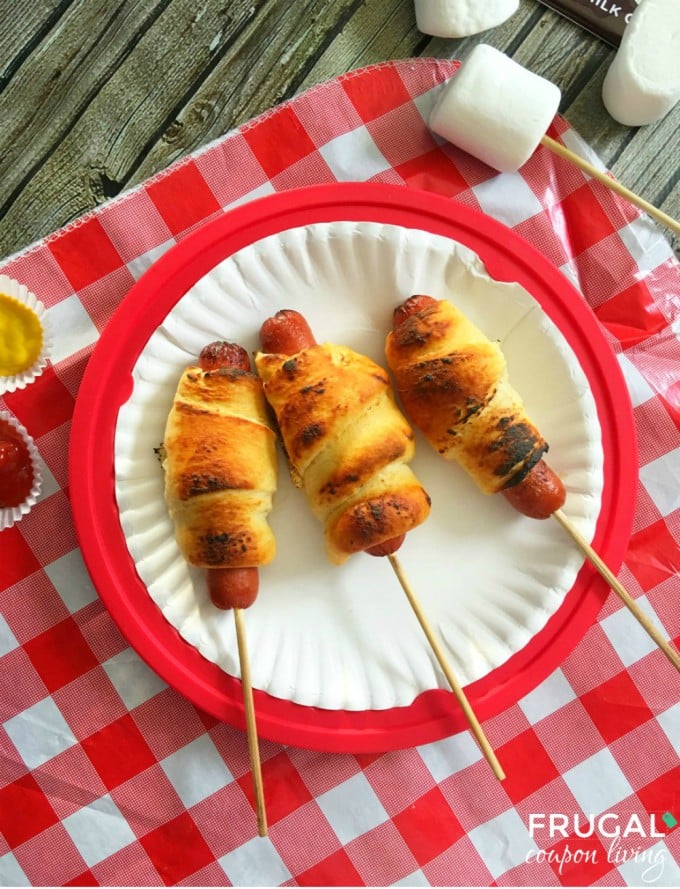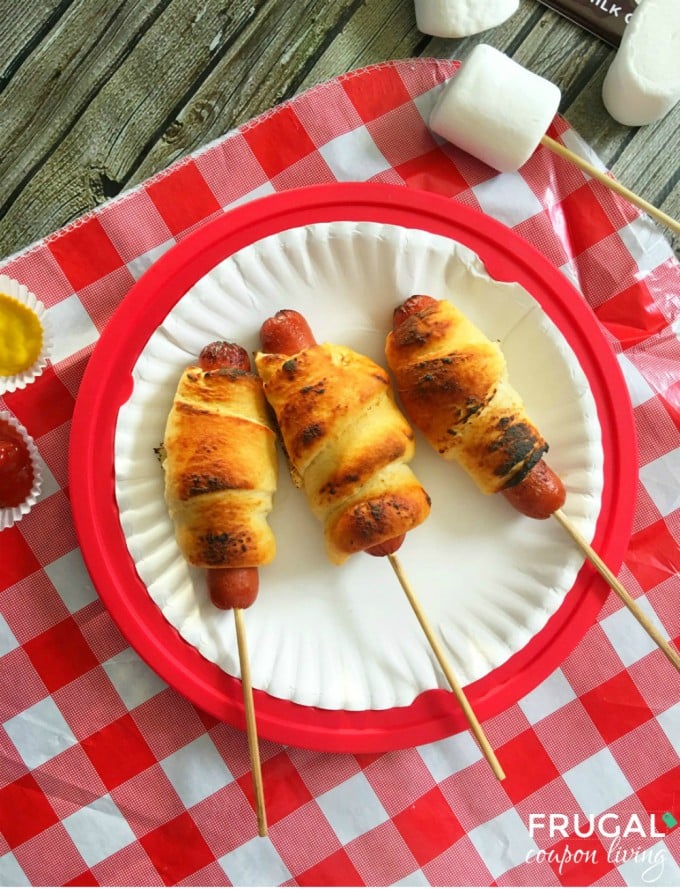 9. Turkey Burger Hobo Packets – Hot Eats and Good Reads
These burgers make a flavorful campfire dinner. Feel free to customize your meal and add whichever veggies you and your family likes.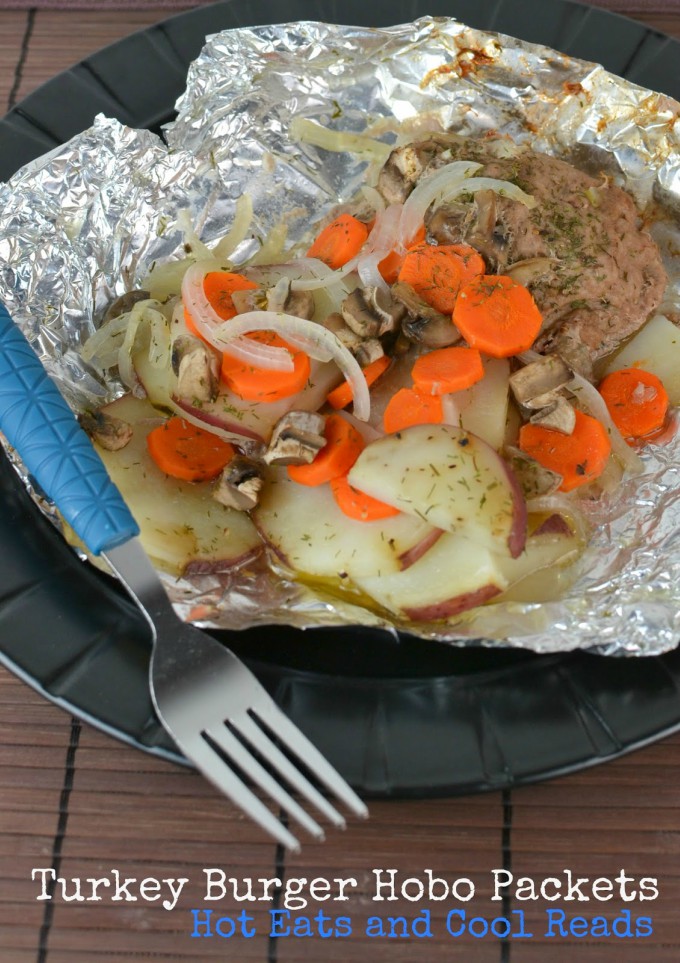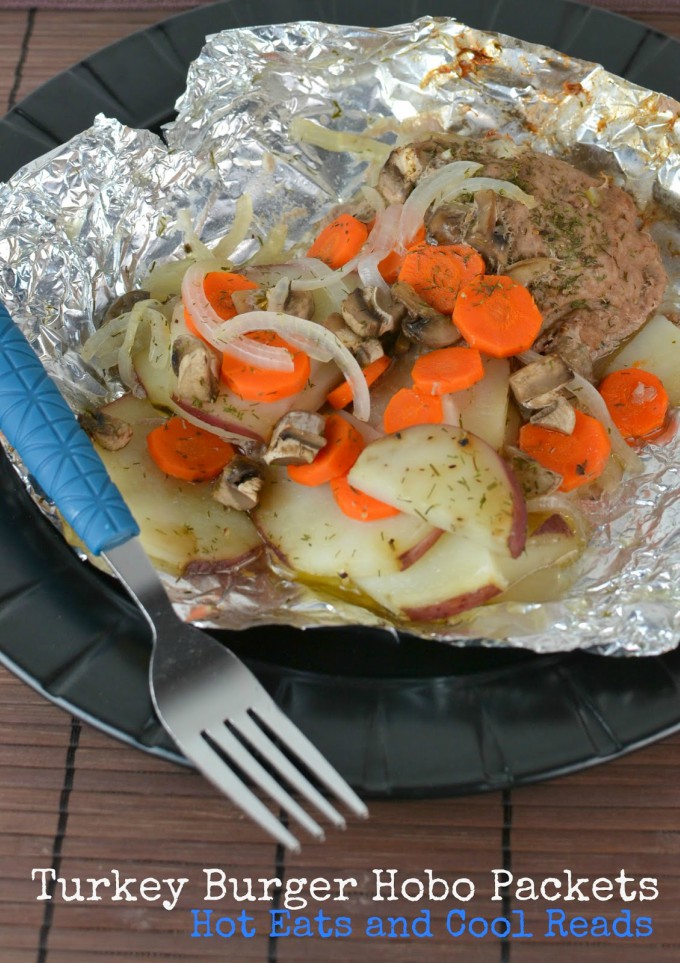 10. Campfire Cinnamon Roll-Ups – Almost Supermom
These cinnamon roll-ups make an amazing camping breakfast, and, with just three ingredients, they couldn't be easier to make!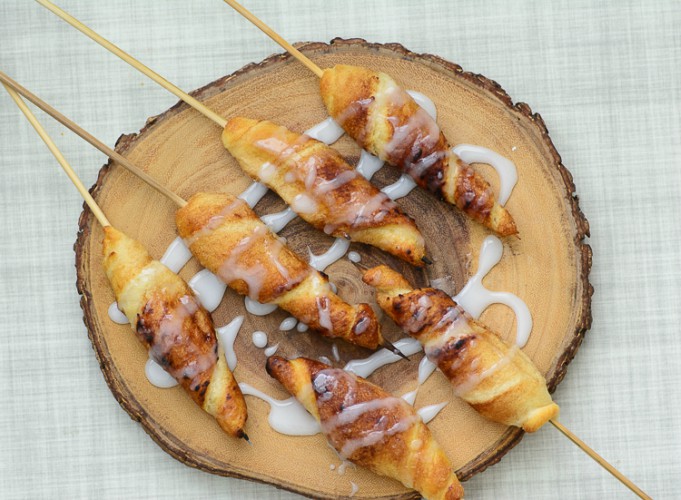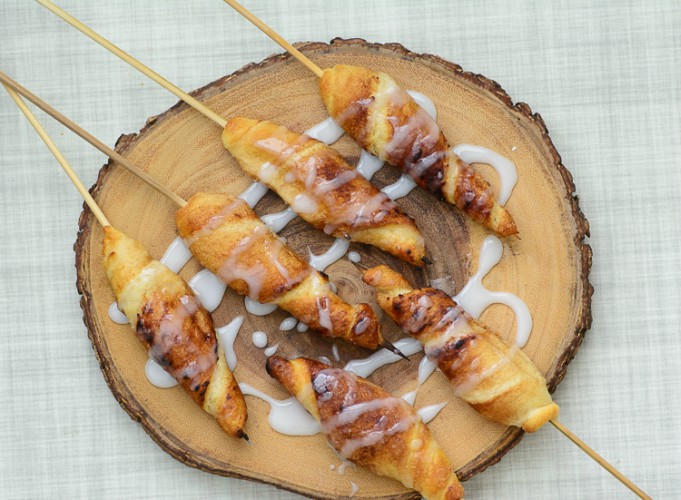 11. Campfire Nachos – The Country Chic Cottage
A fun addition to your camping meal plan! Just place tortilla chips in an iron skillet, add cheese and other toppings, and let the campfire work its magic.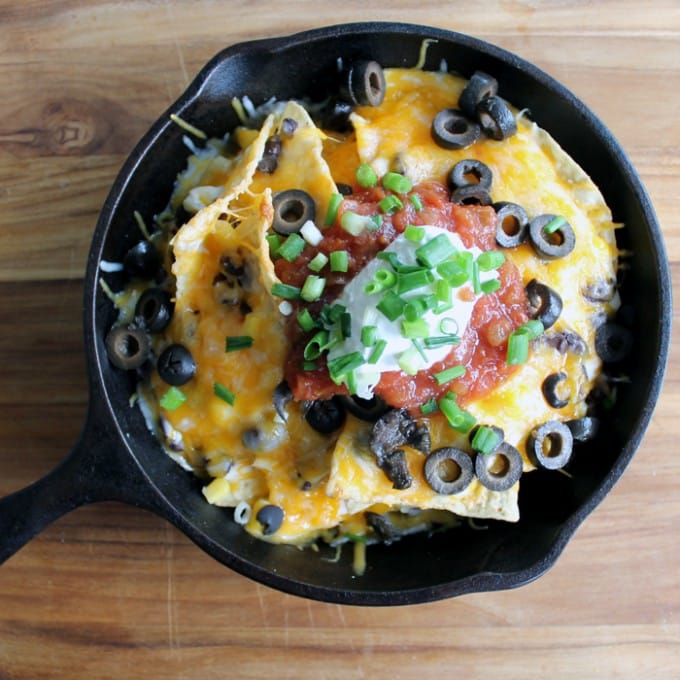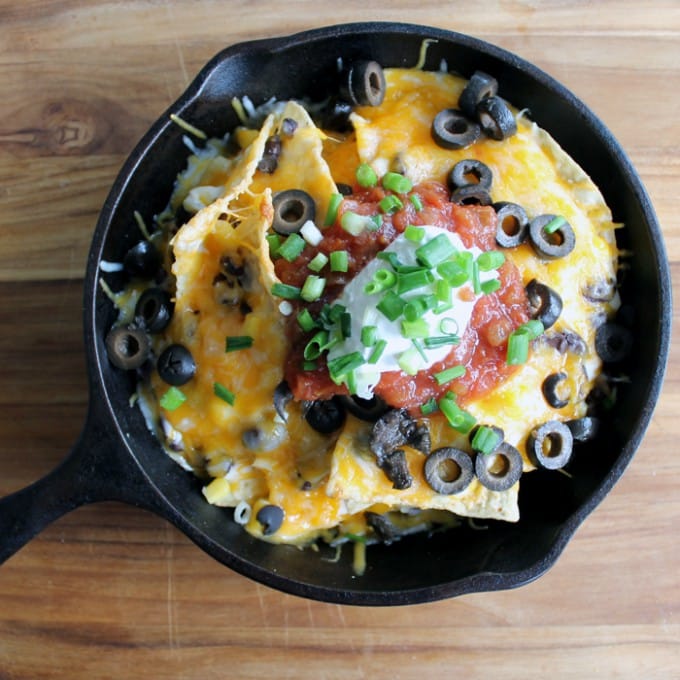 12. Campfire Pizza Cone – The Joys of Boys
Camping doesn't have to mean giving up your favorite foods! This twist on pizza is not only super yummy, but it's super easy, too.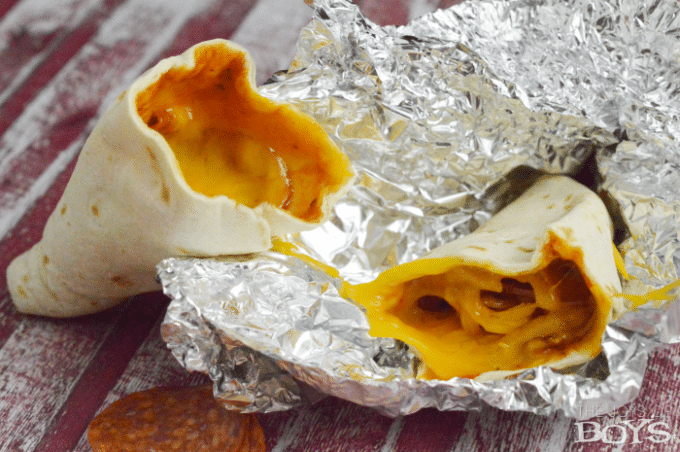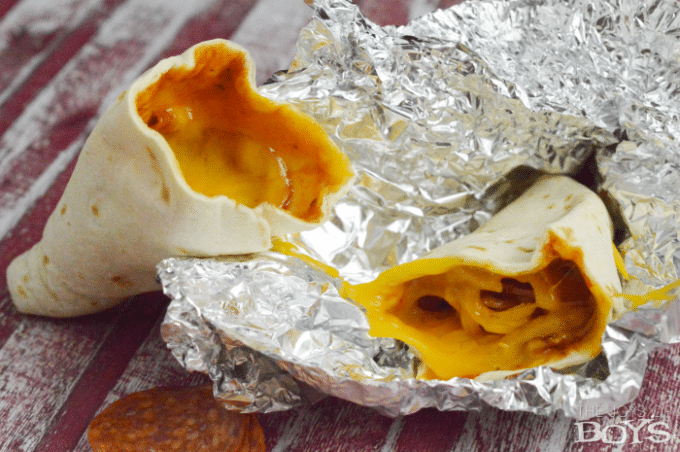 13. Campfire Macaroni and Cheese – Nellie Bellie
This recipe requires a little bit of preparation before you hit the campsite, but it's totally worth it. All of your favorite cheeses melted by a campfire over tasty noodles… what's not to love?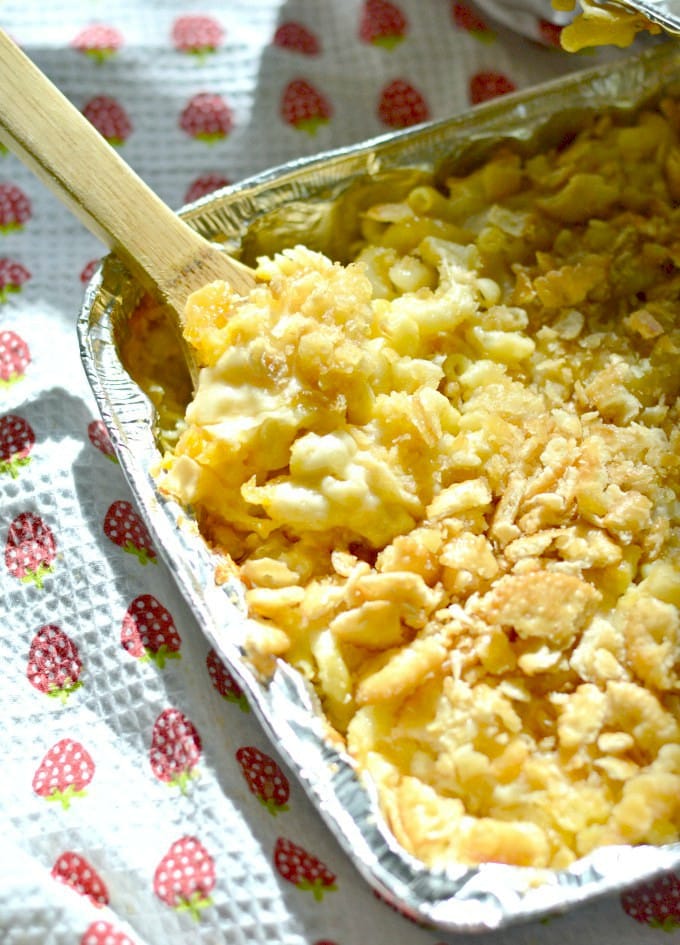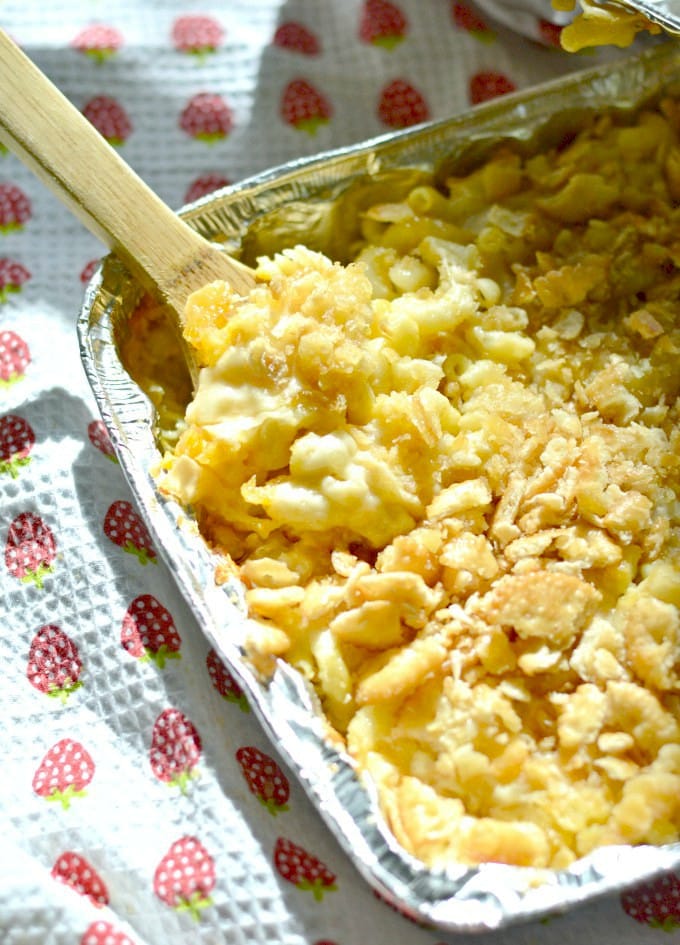 14. Campfire Chili Recipe – Happy Strong Home
Campfire chili is the perfect comfort food to warm your body and soul while you're camping. And it only takes minutes to make!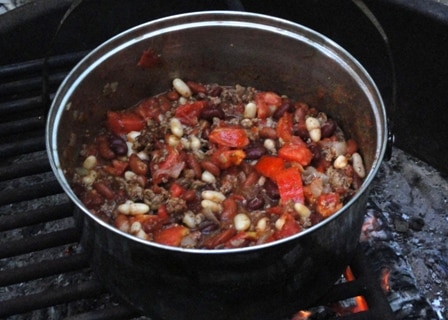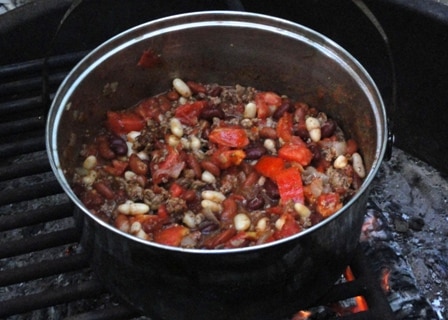 15. Campfire Banana Splits – Stuffed Suitcase
While this might not be your traditional banana split, it still tastes wonderful! Just cut a banana down the middle and put some tasty toppings inside. Then, warm it up by the campfire and enjoy!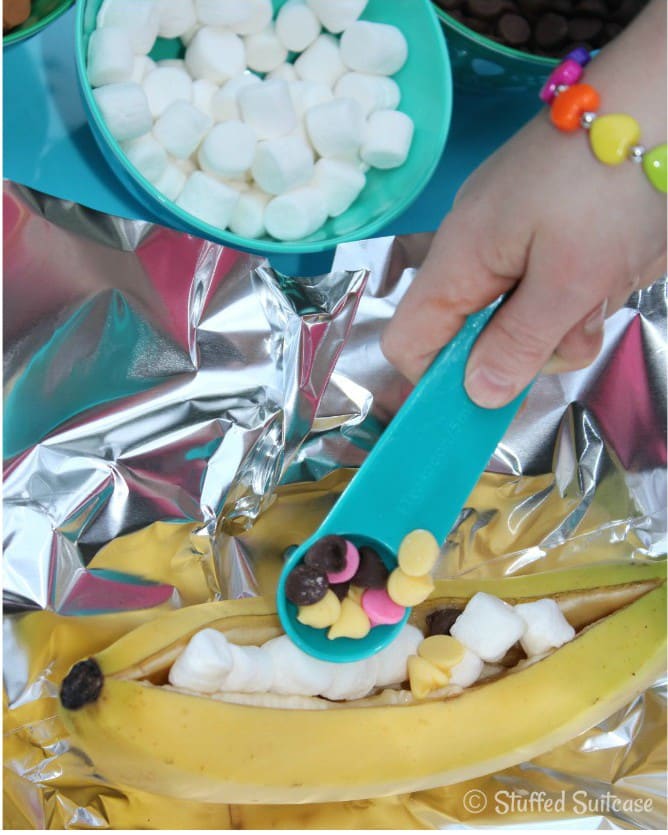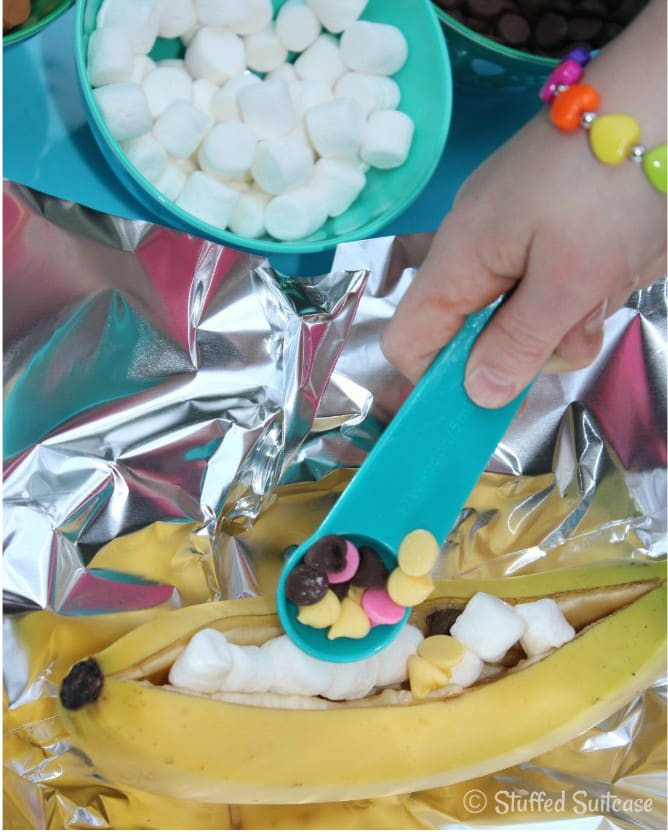 16. Cheesy Ham and Pineapple Sandwich – Well Plated
This summery sandwich is great for camping. Just assemble the sandwich, wrap it in foil, and heat it in the campfire until the cheese has melted to perfection.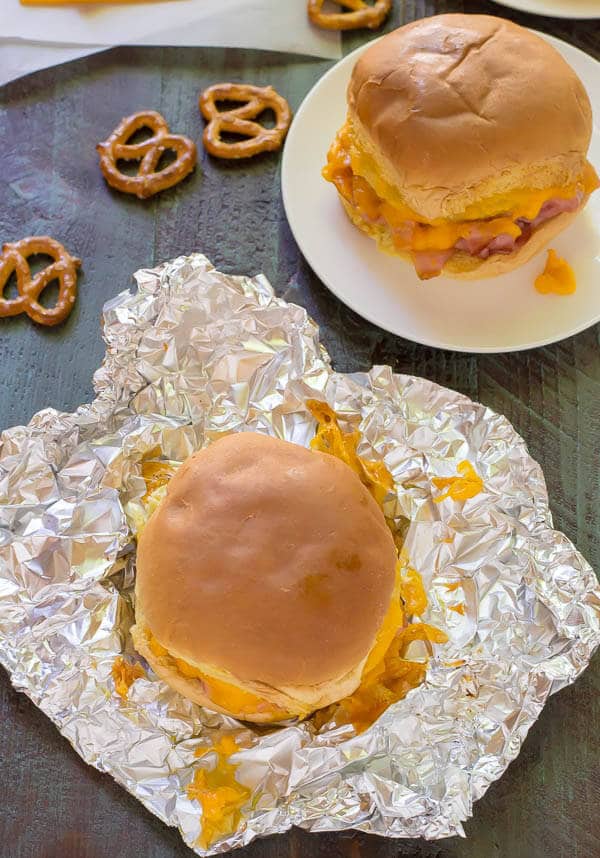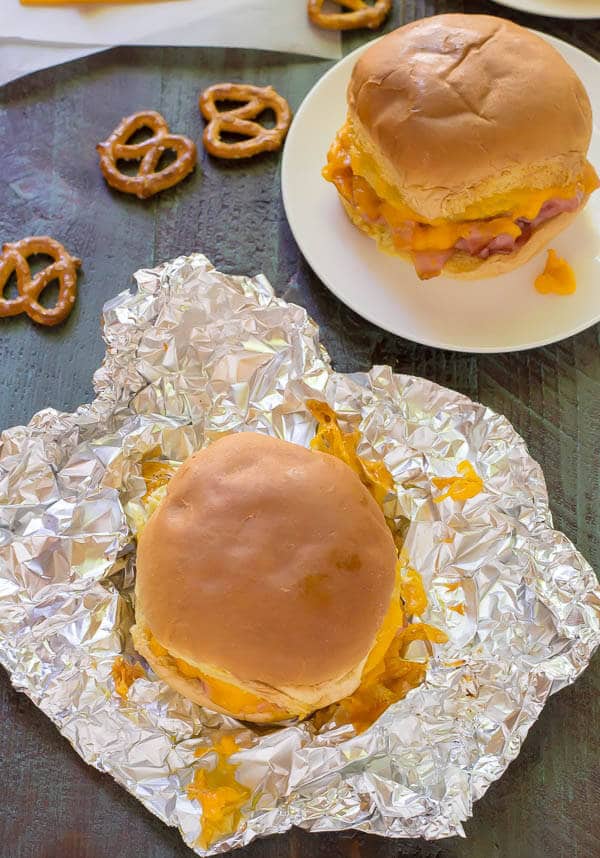 Finally, you can enjoy the great outdoors without a rumbling stomach. These recipes will completely transform your next camping trip. Try one or try them all, and you'll never want to go back to your old, boring campfire meals again!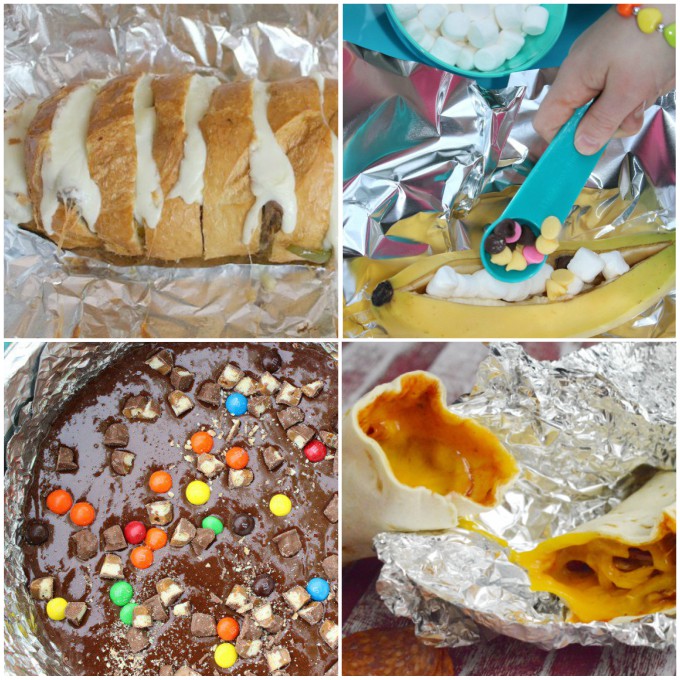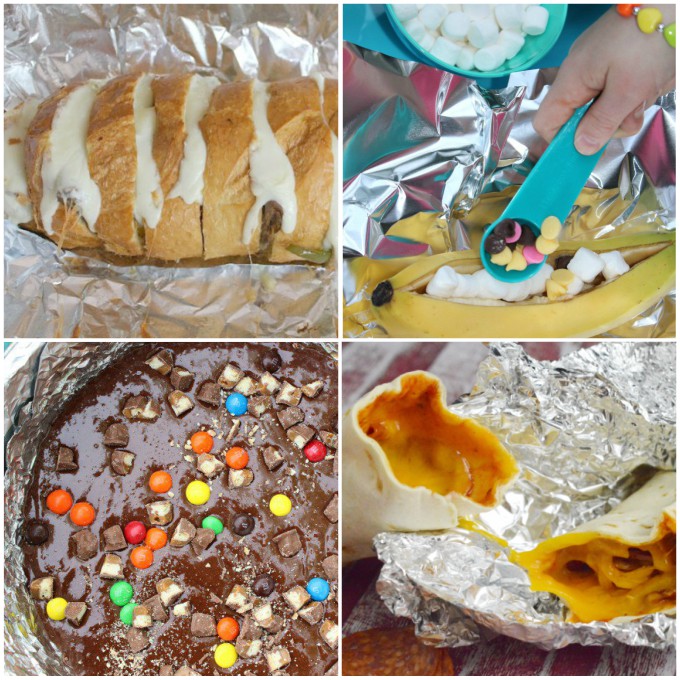 If you enjoyed these campfire recipes, you'll also like: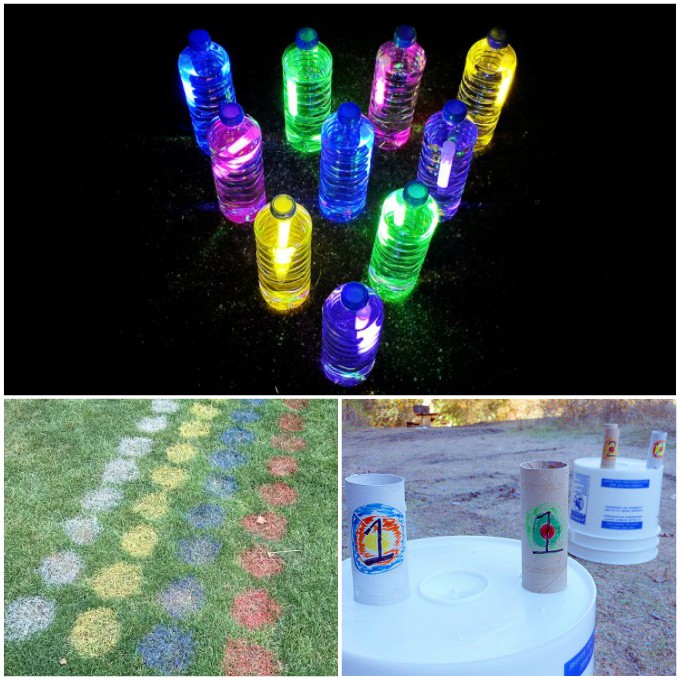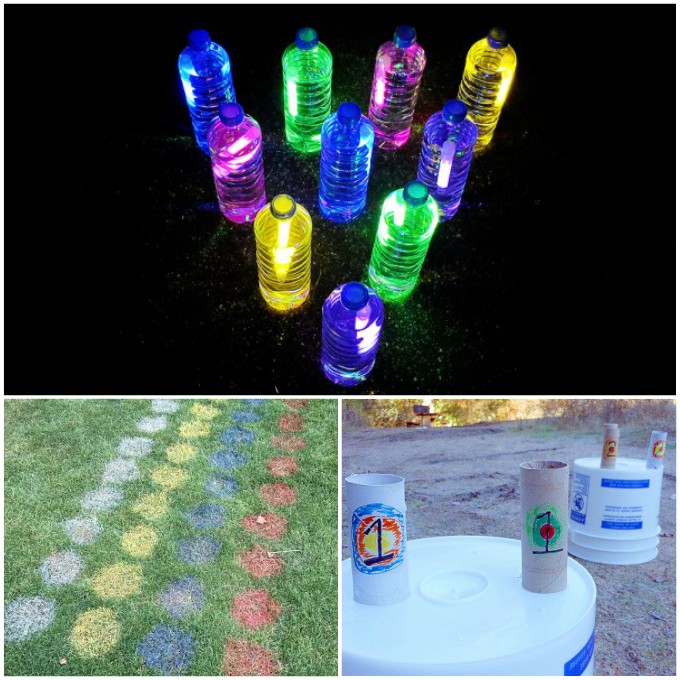 12 Camping Games Your Kids Will Love