This Christmas tree suncatcher ornament is so fun to make! Leave off the pom pom ornaments for an eye-catching melted crayon suncatcher, or add the "ornaments" for a little more flair if you're putting it on the tree.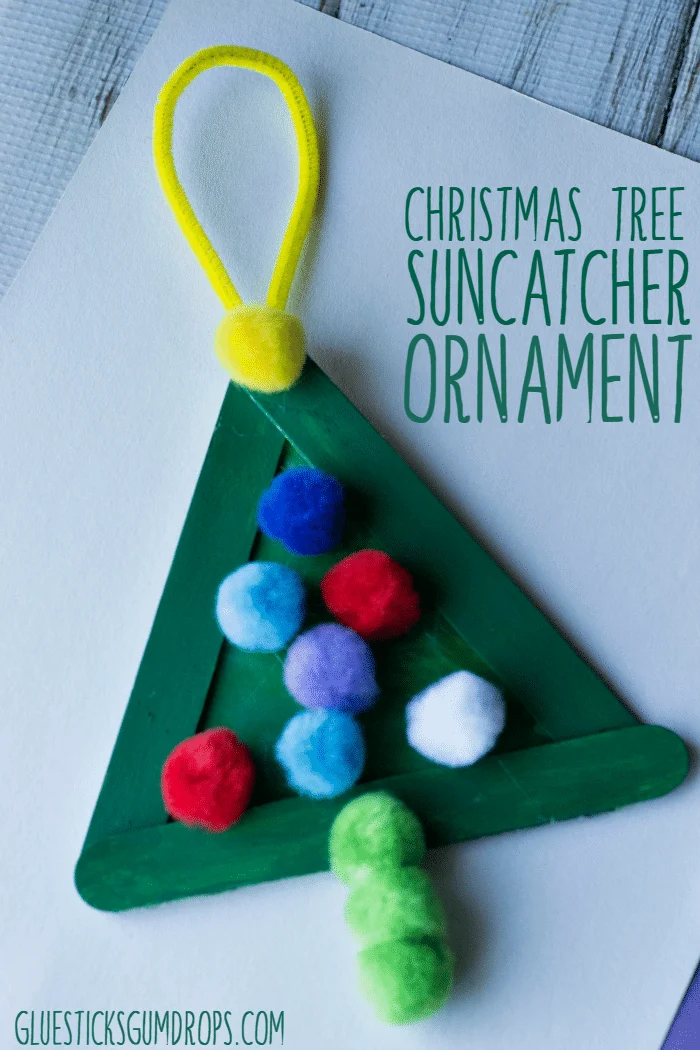 We recently participated in a kid-made ornament exchange. Such a fun idea! We received a beautiful filled ornament with a gold star on top. We'll put it on our tree when it's up. The kiddo and I made this Christmas tree suncatcher ornament for the exchange. If you want to save some time, just use construction paper on the back of the tree rather than doing the suncatcher.
Let's get to the tutorial!
First, we grated some green crayons. We chose three different shades of green, but I don't think that's necessary, as the greens all ran together when I ironed the wax paper.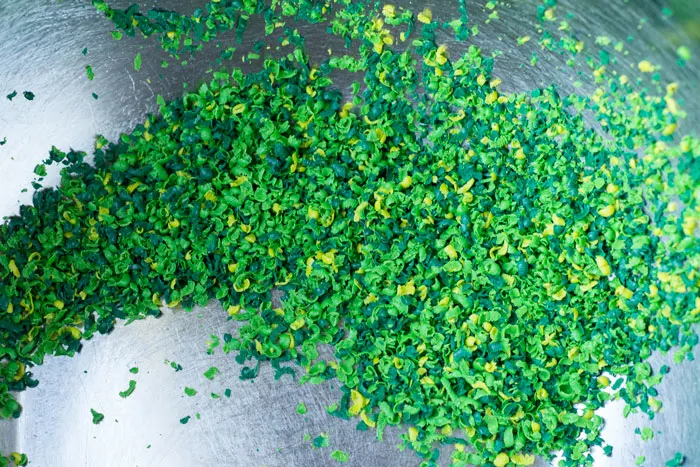 Put the crayon shavings between two sheets of wax paper, and then lay a piece of newspaper or a thin cloth on top. Select a low setting with no steam, and iron until the crayons are melted. Let the wax paper cool and harden, and cut it to the shape of the popsicle stick tree.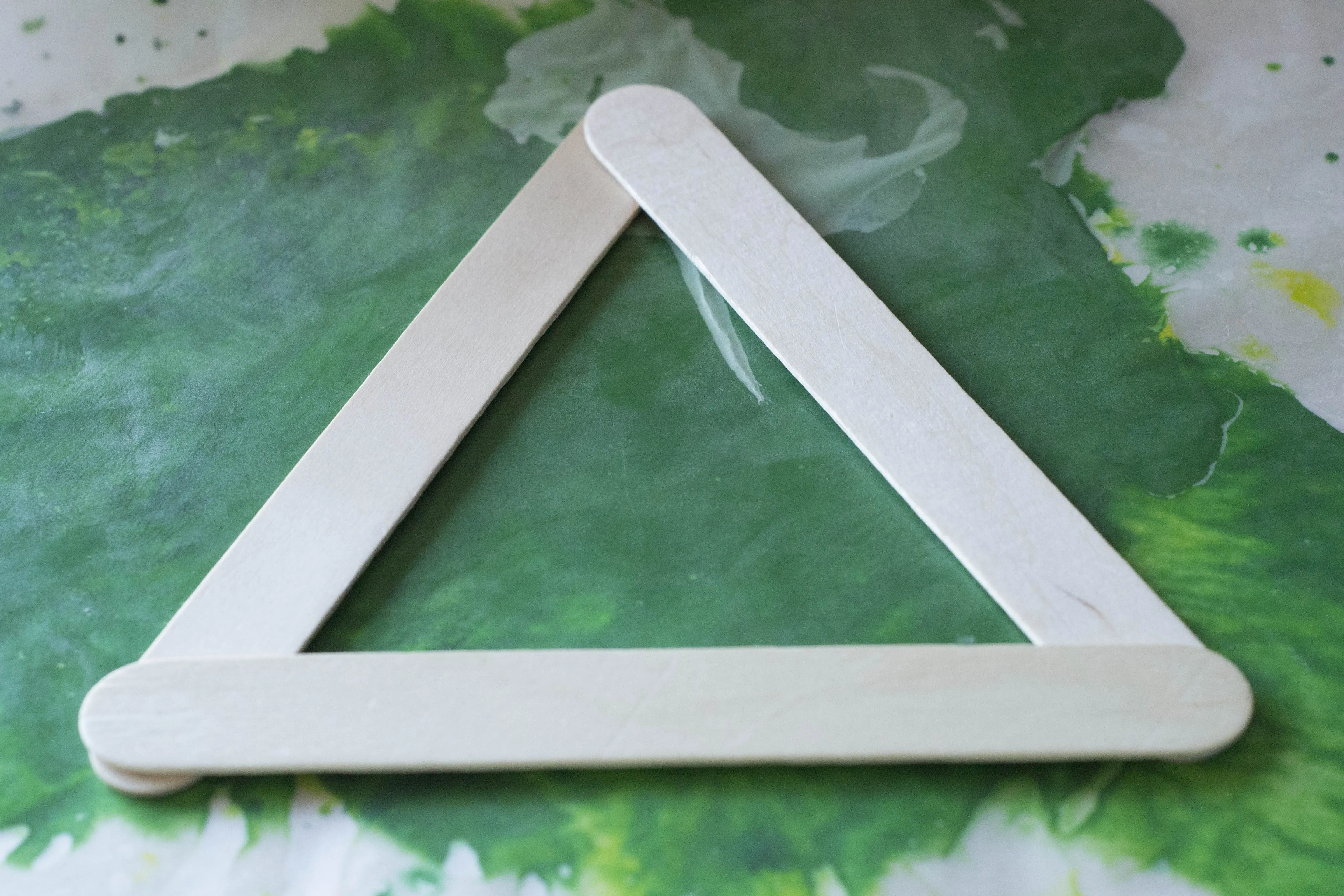 Next, paint the popsicle sticks. You may have noticed our craft sticks are actually quite a bit larger than popsicle sticks… I think the smaller ones would work better.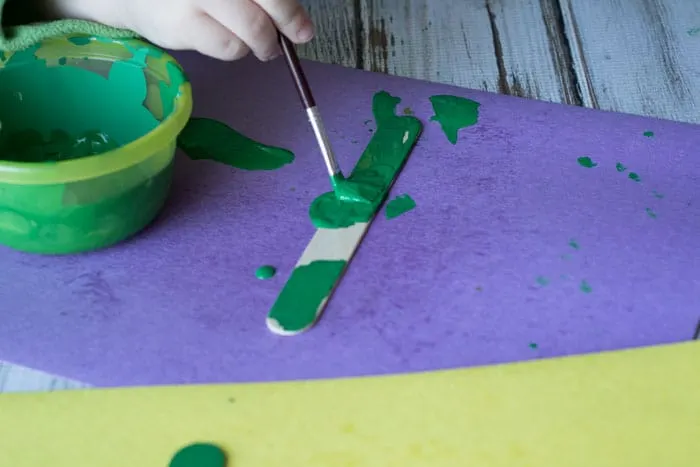 Once the paint dries, glue the popsicle sticks into a triangle, and add the wax paper with crayon shavings to the pack of the tree. Here's what it looks like against the window. It was really bright outside, so it looks more like it's on a lightbox. You can stop there if you just want to make a suncatcher. Just add a top to the tree and a trunk, and you're all set!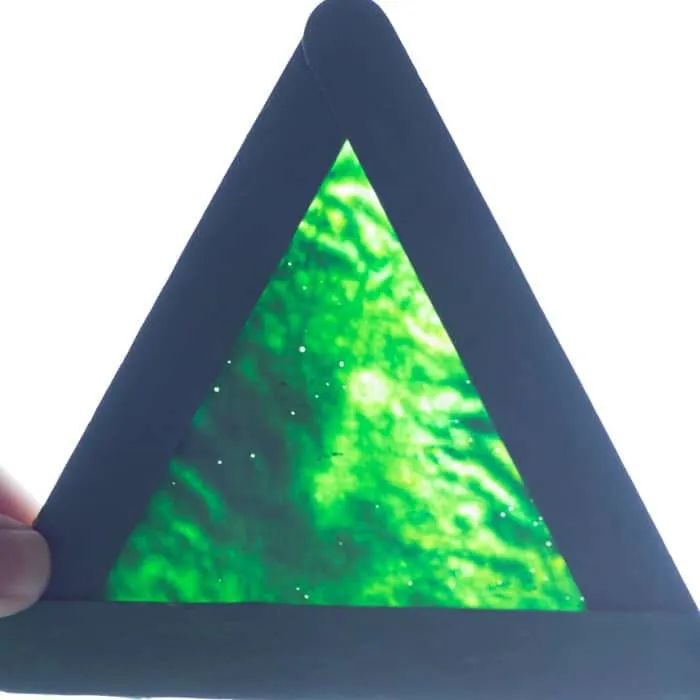 But the kiddo wanted to add some "ornaments" to ours, so we glued pom pom balls to it.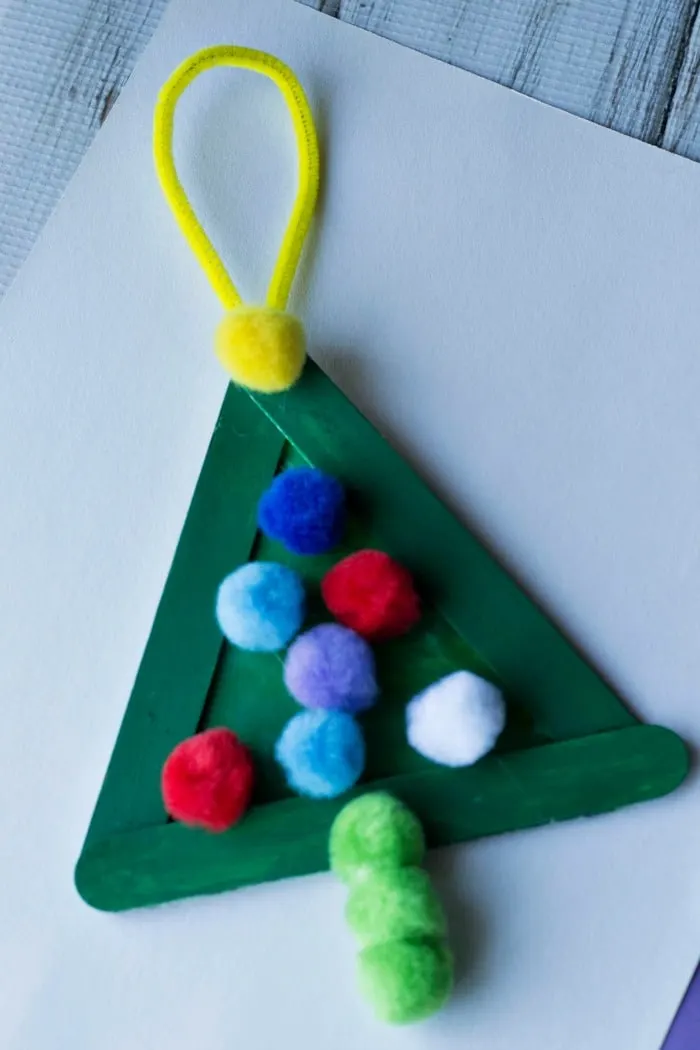 And here's our little guy with his crazy messy hair posing with his creation. Yes, he's in pajamas, too. It was a pajamas kind of day.