With winter here, I find that nothing is more comforting than coming in after a cold, blustery day to a steaming cup of hot chocolate. And while plain old hot chocolate suits me just fine (yes, even the packaged stuff), this cinnamon hot chocolate is my favorite. And because it's so good, I wanted to share it with you today!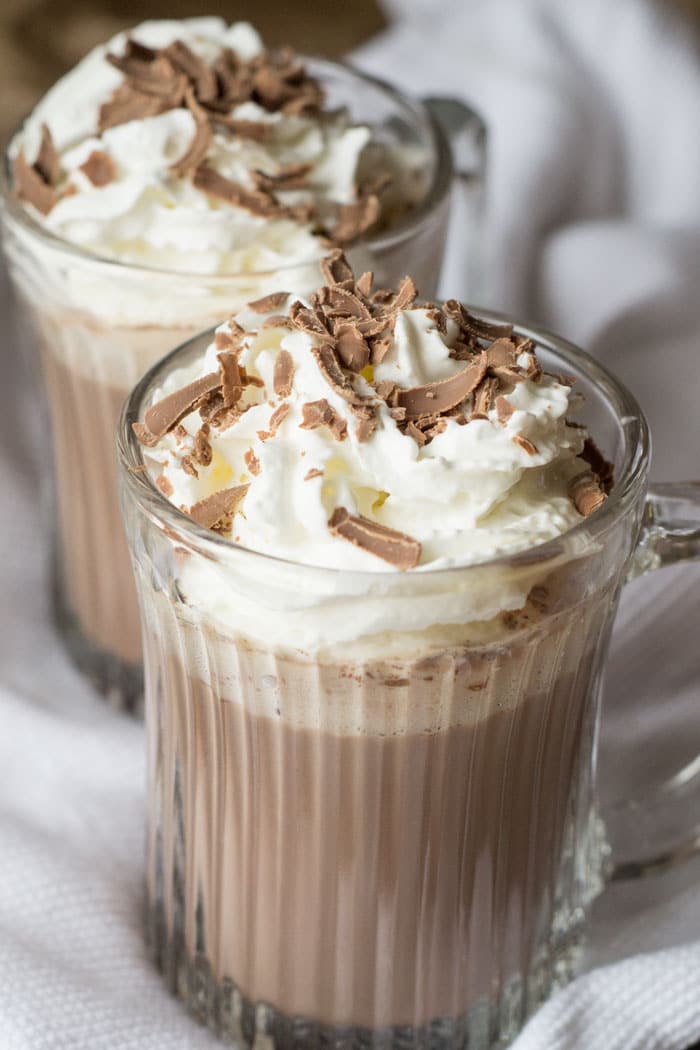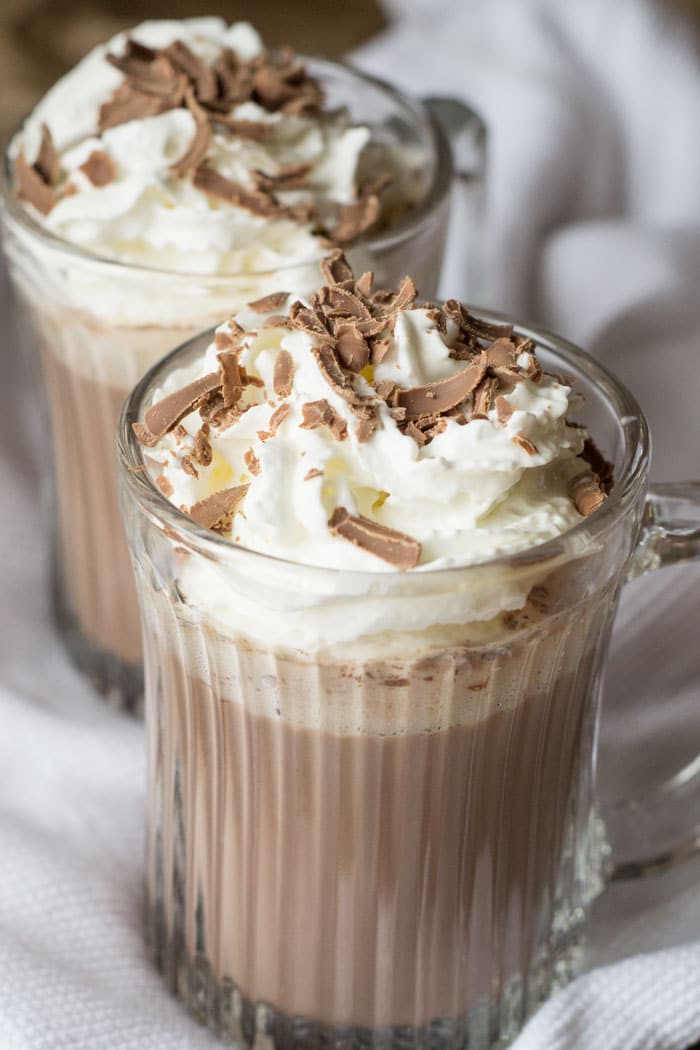 I first found a version of this recipe in an old church cookbook from the 1970s. That recipe used instant milk and cinnamon sticks, but, well… we don't buy instant milk. And I forgot cinnamon sticks when I went grocery shopping. Who's going to head back out for a few cinnamon sticks? Not me. Grocery shopping is my least favorite errand.
So do me a favor, and imagine that fresh cinnamon is sprinkled on top, and pretty little cinnamon sticks are sticking out of each cup. Okay?
Okay.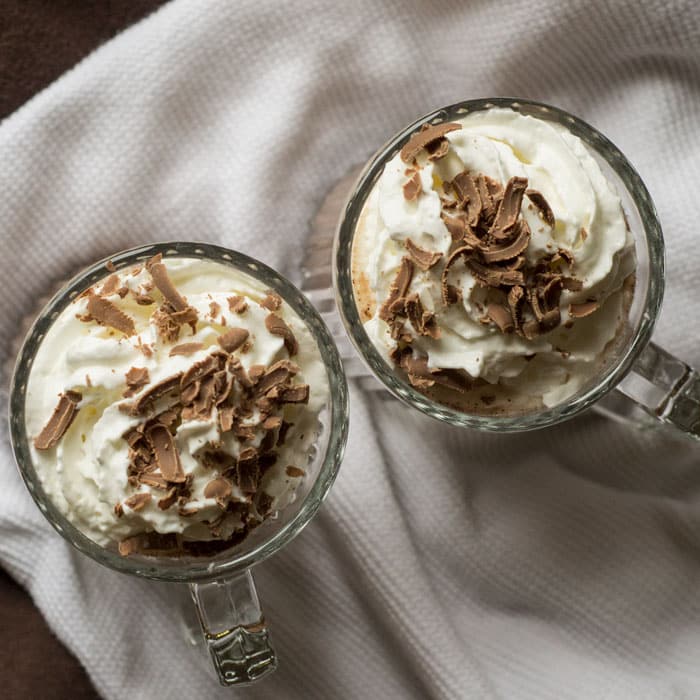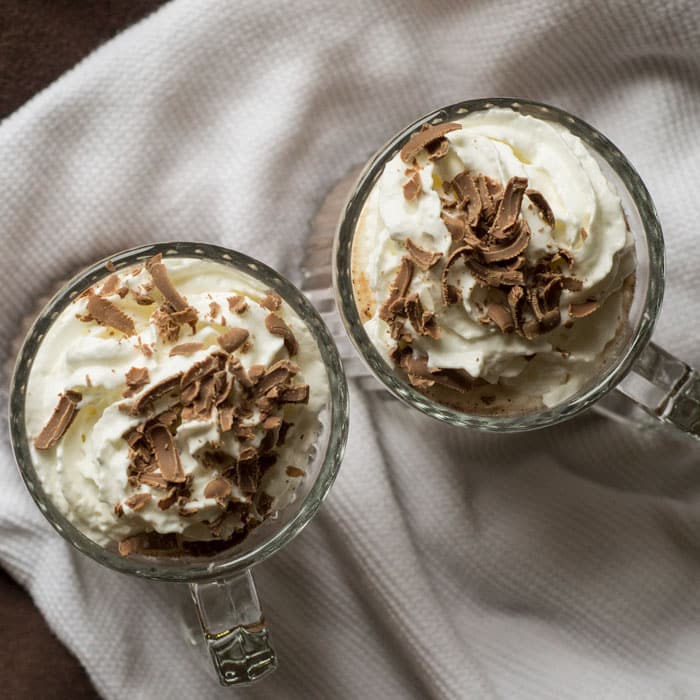 Instead of fresh cinnamon, I used the stuff I already had in my cupboard. Works just fine, I promise. And because we're still working through our Christmas chocolate, I shaved some chocolate pieces off of a yummy Dove chocolate bar to sprinkle on top. That's optional, but highly encouraged.
To be honest, I use whipped cream from a can. It's easier when you have a thirsty, chocoholic son waiting for his cup of cinnamon hot chocolate. But if you want to whip up a batch of homemade whipped cream, that will make this drink even better.
Let's get to the recipe! This hot chocolate would go great with our Christmas eggnog rolls!
Cinnamon Hot Chocolate Recipe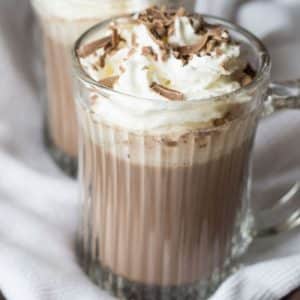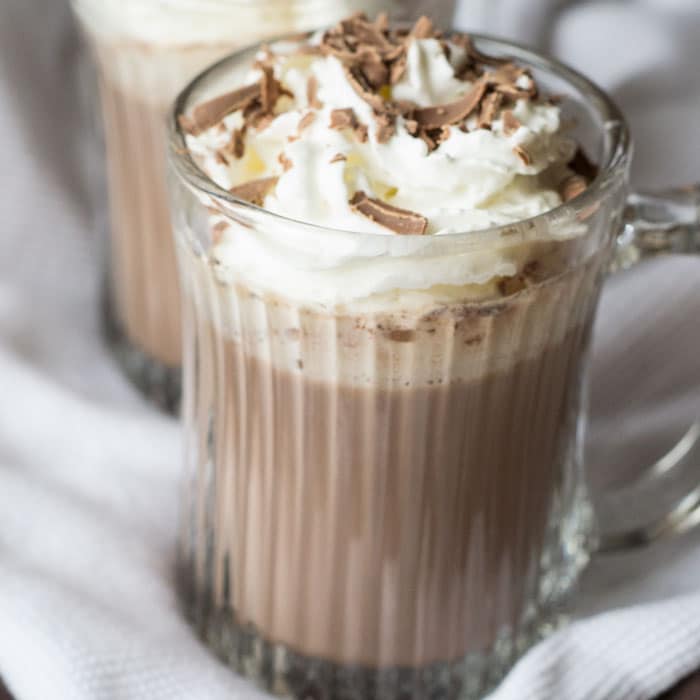 Cinnamon Hot Chocolate
This cinnamon hot chocolate is a yummy take on a classic winter drink. It's sweet, chocolatey and smooth!
Ingredients
4

c.

milk

1/3

c.

powdered cocoa

2/3

c.

granulated sugar

1

pinch

salt

2

tsp.

vanilla extract

1/2

tsp.

ground cinnamon

whipped cream

optional

chocolate shavings

optional
Instructions
Heat milk until hot but not boiling.

Mix dry ingredients together, and whisk them into the milk.

Stir in vanilla extract.

Pour hot chocolate into cups, and top with whipped cream and chocolate shavings.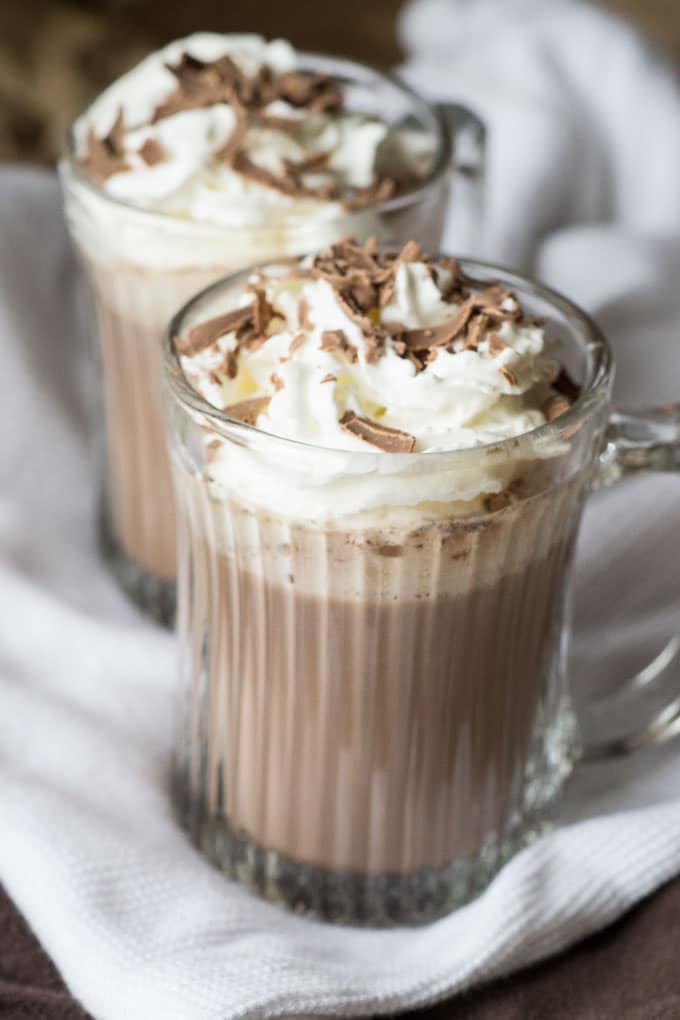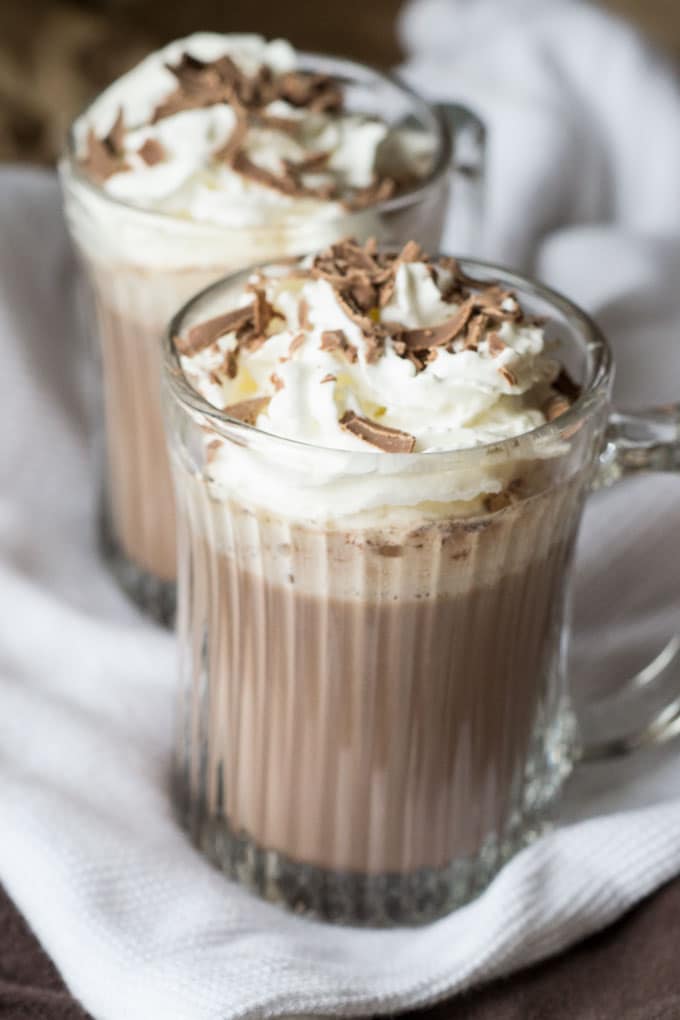 Hope you like this cinnamon hot chocolate. It's our favorite wintertime drink! For more yummy hot chocolate recipes, check out this post: