There's no better way to warm up in the fall and winter months than with a steaming cup of hot chocolate. Here are some of the most delicious hot chocolate recipes I've found. Enjoy!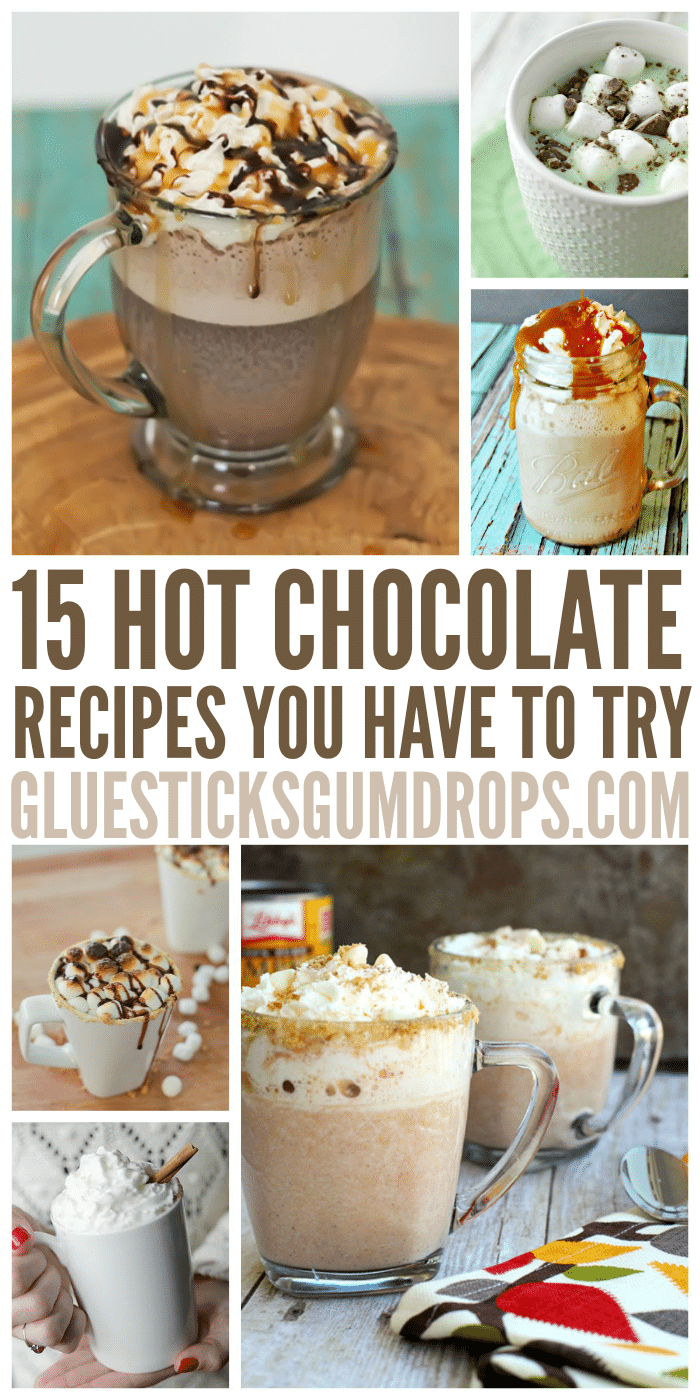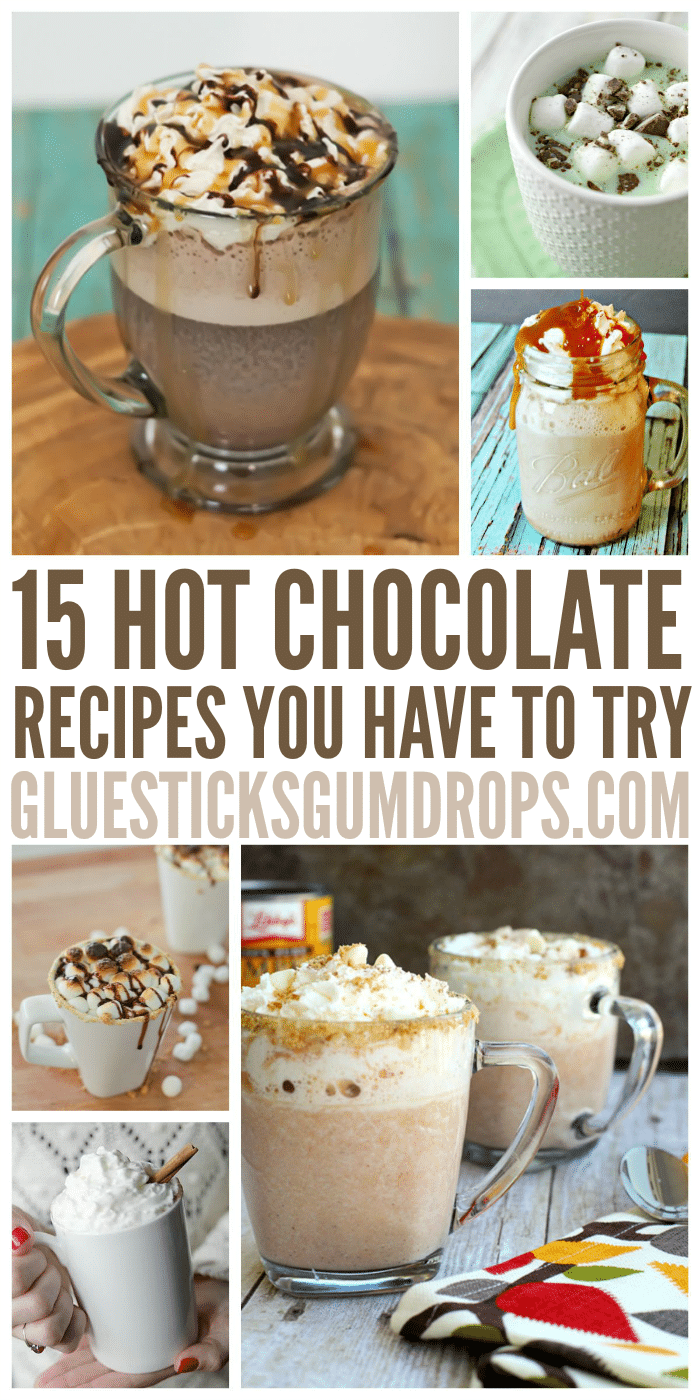 Ever since I was a little girl, a cup of hot chocolate is a surefire way to make me smile. Although my mom made it now and then, it was Dad who frequently stood over the stove cooking up a batch of hot chocolate after we came in from an epic snowball fight or snowman building session. We'd pull off our coats, mittens and boots, warm ourselves up by the wood stove, and wait for a steamy cup of homemade cocoa. Yum.
While Dad's easy, old-fashioned recipe is still my favorite (topped with some whipped cream or mini-marshmallows, of course), I've started branching out and trying different flavors of hot chocolate. Sign me up for anything with caramel! I think you'll love these recipes just as much as I do.
Yummy Hot Chocolate Recipes
1. Salted Caramel Hot Chocolate | Simply Designing
2. Pumpkin Spice White Hot Chocolate | Pics and Pastries
3. Mexican Hot Chocolate | The Lemon Bowl
4. Pink Velvet Hot Chocolate | Living Better Together
5. Slow Cooker Dulce de Leche Hot Chocolate | The TipToe Fairy
6. Thick and Creamy Hot Chocolate | Living Sweet Moments
7. Peppermint Hot Chocolate | 7 on a Shoestring
8. Salted Caramel S'mores Hot Chocolate | Fresh Mommy Blog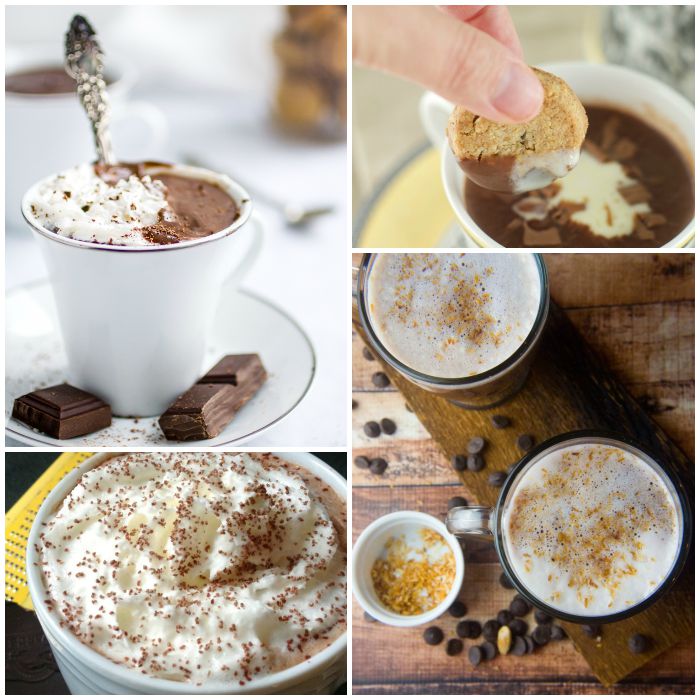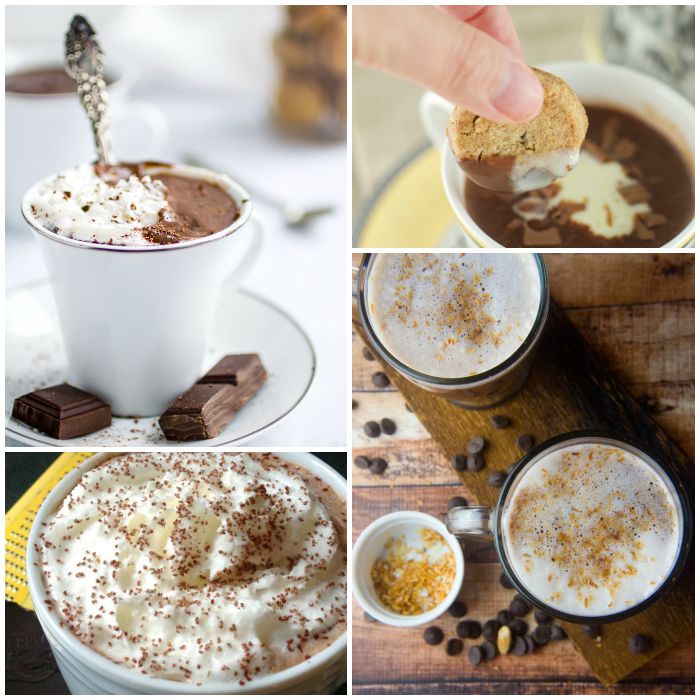 Kid-Friendly Hot Chocolate Recipes
9. Nutella Amaretto Hot Chocolate | Sweet Little Kitchen
10. Chilli Chai Hot Chocolate | To Her Core
11. Toasted Coconut Hot Cocoa | Foraged Dish
12. Lavender Hot Chocolate | Plantcrush
13. Italian Hot Chocolate | Sofia Von Porat
14. Orange Hot Chocolate | Nutmeg Nanny
15. Dark Chocolate Hot Cocoa | The Lemon Bowl
What's your favorite drink for warming up after a cold, blustery day?