Maple Cinnamon Bars are the perfect fall cookie.  When I think about maple, I think about leaves changing colors, a long trip through the countryside in Vermont and a picnic in the woods.  The scent of cinnamon reminds me of apple cider and baking.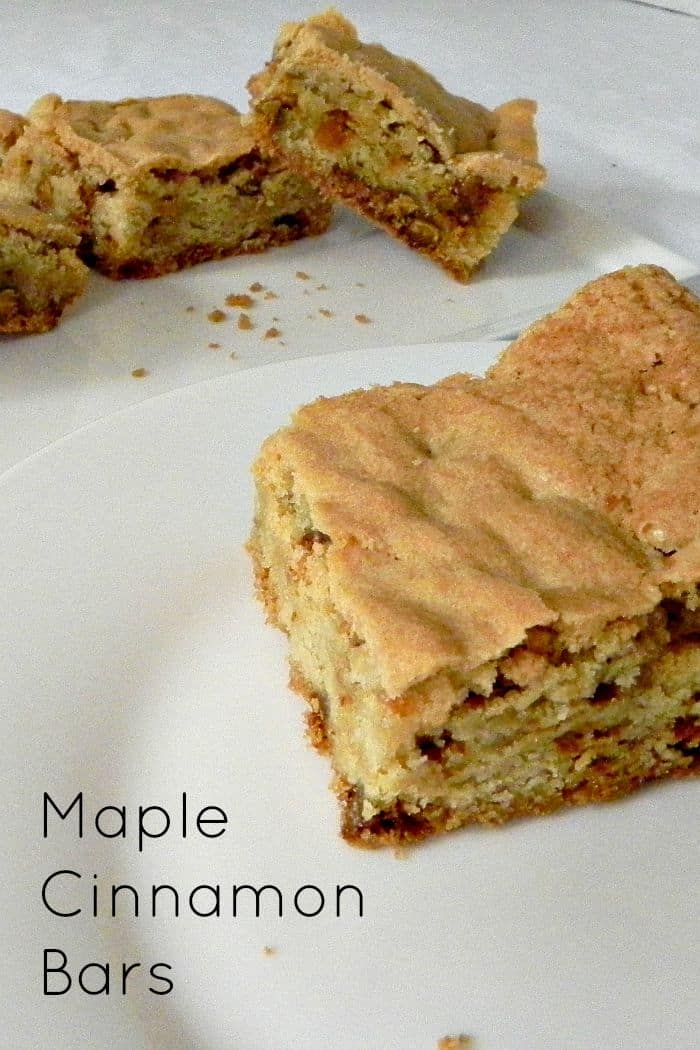 These bars are the perfect combination of sweet from the maple syrup and warmth from the cinnamon.  I would love to spend a few minutes each day curled up in a quiet spot of the house with one of these bars and cup of hot chocolate.  I think it would be a perfect way to treat your self after a long and busy day.
Of course, children will love these bars.  They would make the perfect after school treat.  Place them on the table and see them smile when they walk in the door.  I know when my daughter was younger, coming home to a treat like this was  the perfect ending to a busy day.  For me, it was a way to connect with my daughter before homework or after school activities got started.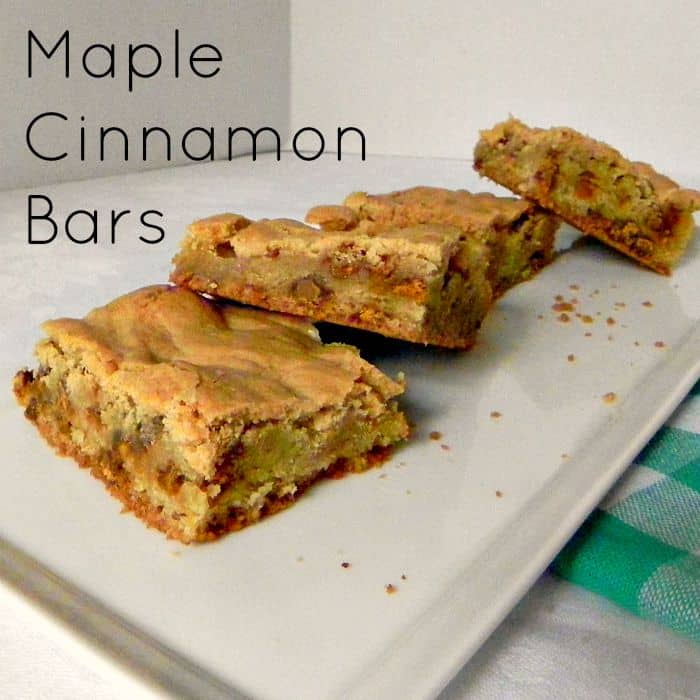 I am a big fan of cookie bars.  They are so quick and easy to make.  All of the ingredients go in one bowl and then in one pan.  I use a foil liner in the baking pan, so clean up is easy too.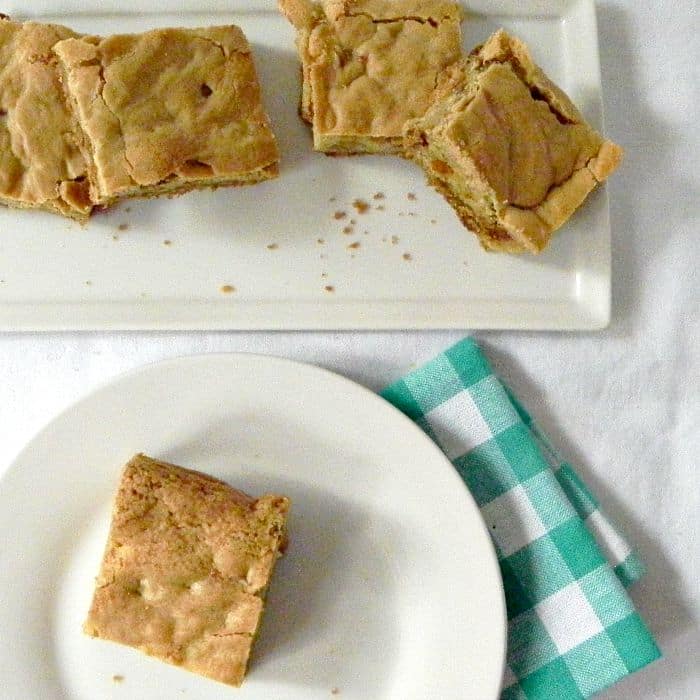 Try this easy and quick maple cinnamon bar recipe.  One bowl and one pan is all it takes to put a smile on your families faces.   What are your favorite bars or cookies?