Does your family use a lot of soap to wash their hands? Ours does, too! If you'd like to cut costs and use more natural products, you have to try this DIY foaming hand soap. It's made with simple ingredients, and you only need a little for each bottle of foam soap. Not only does it smell great and get your hands clean, it leaves your hands feeling super soft after you use it!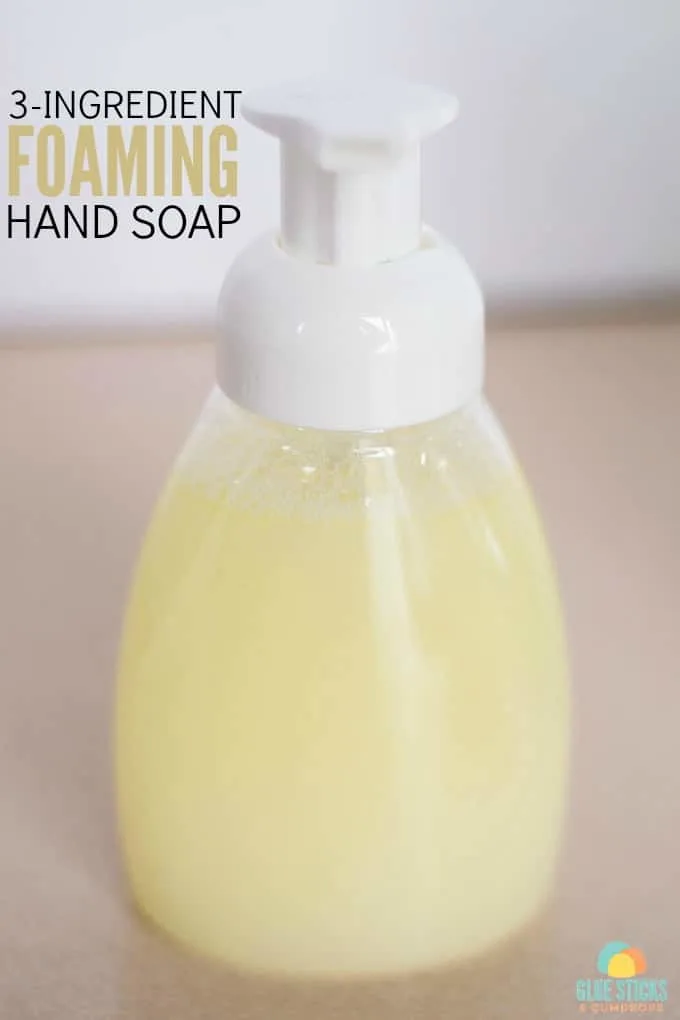 DIY Foaming Hand Soap Recipe
We go through a lot of hand soap in our family. For years, we purchased anti-bacterial soap because that seemed like the thing to do. But boy, oh boy, was that a bad idea! We learned that anti-bacterial hand soaps can actually do more harm than good.
Recently, I decided to try my hand at making a homemade hand soap, but I knew I didn't want to get into making bar soap for a couple of reasons. First, I didn't want to buy loads of ingredients. Second, it's more time consuming, and I simply don't have the time I'd like to make those gorgeous handmade soaps we all know and love.
Luckily, I found a quick and easy DIY foaming hand soap idea from One Good Thing. I've modified it slightly for our family's needs because I buy castile soap that's already scented, and we prefer a little less oil in ours. Also, we use olive oil instead of coconut because that's usually what we have on hand.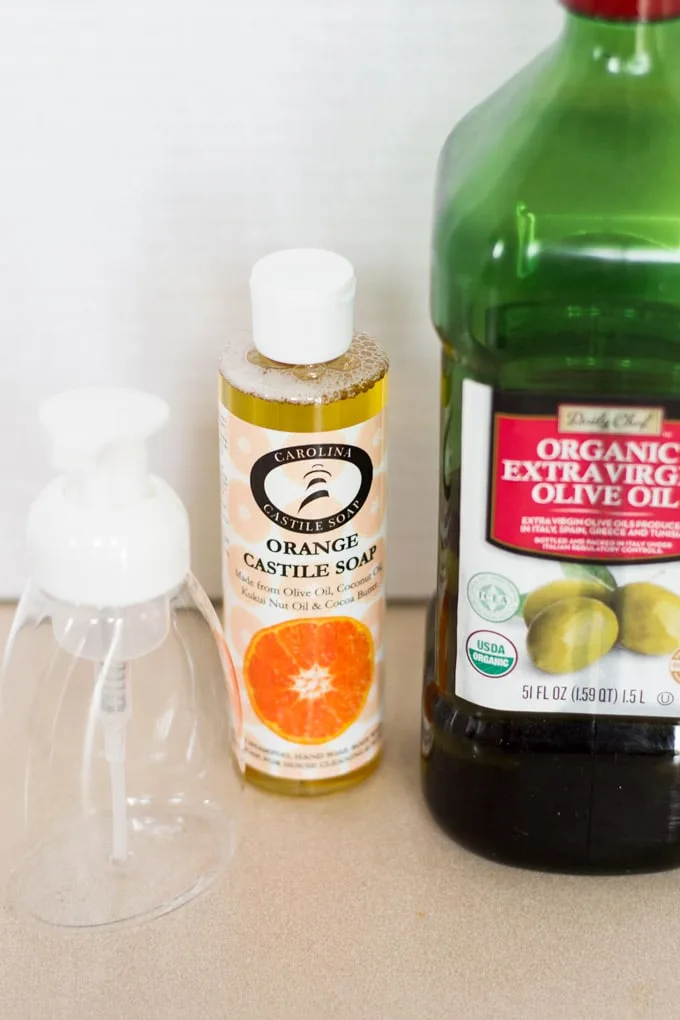 Ready to make your own homemade foaming hand soap? Here's what you'll need.
Foaming Soap Ingredients:
2 TBSP Castile soap (scented or unscented… but we like THIS SOAP because it's so affordable)
Distilled water
1-2 tsp Olive oil
Foaming soap dispenser
That's it! It's so easy. You can, of course, use coconut oil in place of olive oil. And if you use unscented Castile soap, you may want to add 10 drops or so of your favorite essential oils to give the soap a nice scent.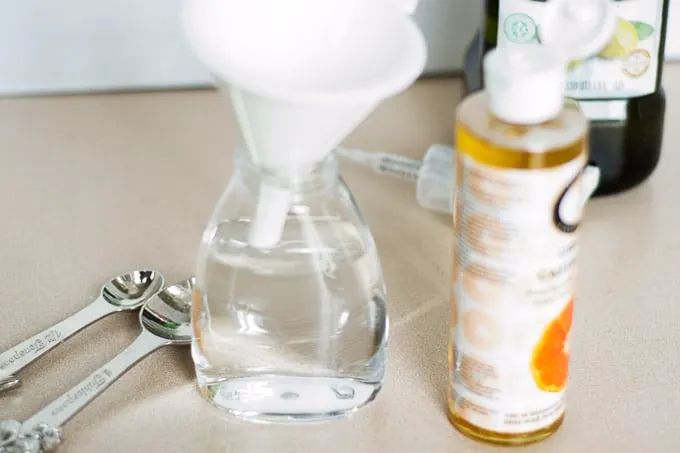 Foaming Hand Soap Instructions:
Fill the foaming soap dispenser with distilled water to about an inch from the top.
Add the Castile soap and olive oil.
Replace the cap on the dispenser and gently swish the soap around to mix it.
You will occasionally need to pick up the soap to shake it again to redistribute the soap and oil, but it only takes a second.
And, you guys… this stuff lasts forever. Even using 2-3 pumps for each hand wash (which my son loves to do), these last for several weeks once they're filled. We have one in both bathrooms and the kitchen.
Are you going to try to make your own hand soap now that you see how easy it is?