With winter here, I can't help but crave soup. Hot, filling delicious… what's not to love? But not every soup out there is healthy for you. My favorite soup is baked potato soup, but my goodness… the carbs… the fat! When I need a low-calorie option that's not going to break my calorie budget for the day, I go to this Spicy Black Bean Soup recipe. You can have it on your table in about 35 minutes or so to feed your hungry family fast.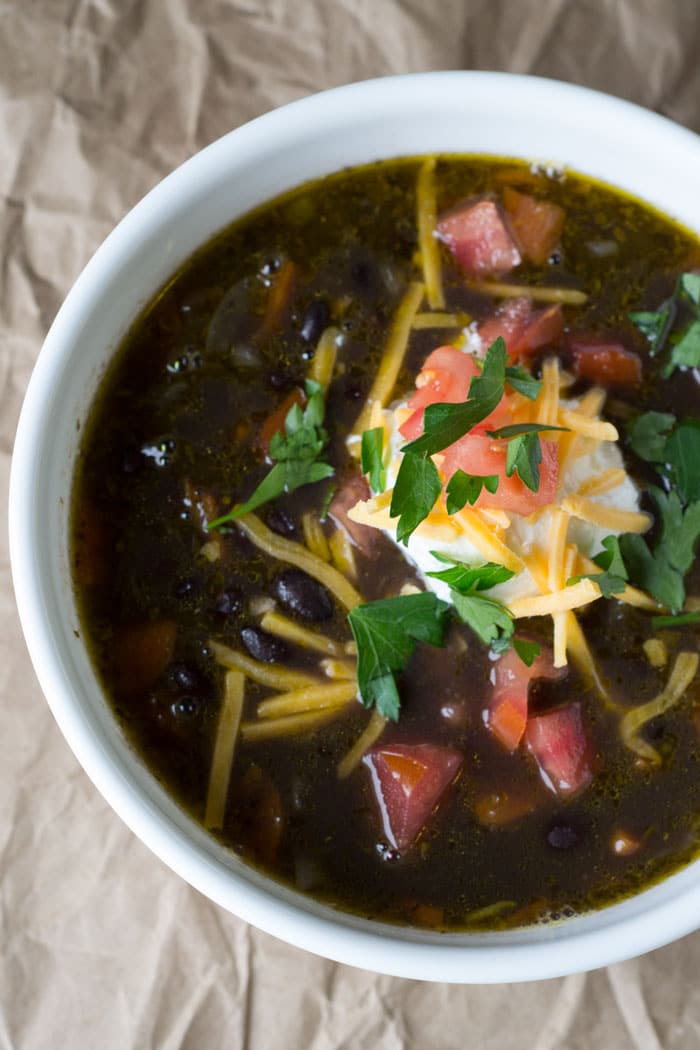 Quick and Spicy Black Bean Soup Recipe
The first time I ever made this, my husband said something along the lines of "Black Bean Soup… yeah, that sounds REAL good." But a couple bites in, and he was hooked. Can you believe he had never tried black bean soup before because he thought it would be boring?
Not so, friends! Not only does it taste good, but you get a nice dose of protein and a bit of fiber to boot.
I do apologize for the oiliness in the picture. I spilled a bit too much olive oil in the pan while cooking the carrots, onions, and garlic, and I just didn't bother pouring it out. Lesson learned for the next soup pictures we do!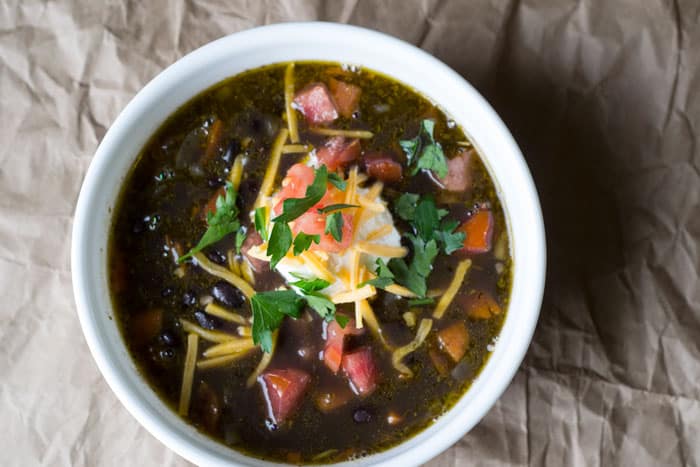 This soup is delicious topped with sour cream, a little bit of cheese and some chopped fresh tomatoes. Add some crushed tortilla chips too if you're not worried about the calories or have a few to spare, but really, it's delicious without those things.
Do you have a favorite healthy soup? Share the recipe with us in the comments! We'd love to make it and try it for ourselves, especially while the weather is still chilly.
If you enjoyed this Spicy Black Bean Soup, you should also try: