Baby, it's cold outside, but your kids don't have to be bored! Now that we've finished our December Bucket List, we've put together a January Bucket List with loads of activities to do on snow days. Whether you're game for bundling up and heading into the freezing temperatures or you'd rather keep warm by the fire, you'll find something fun here to do with your family!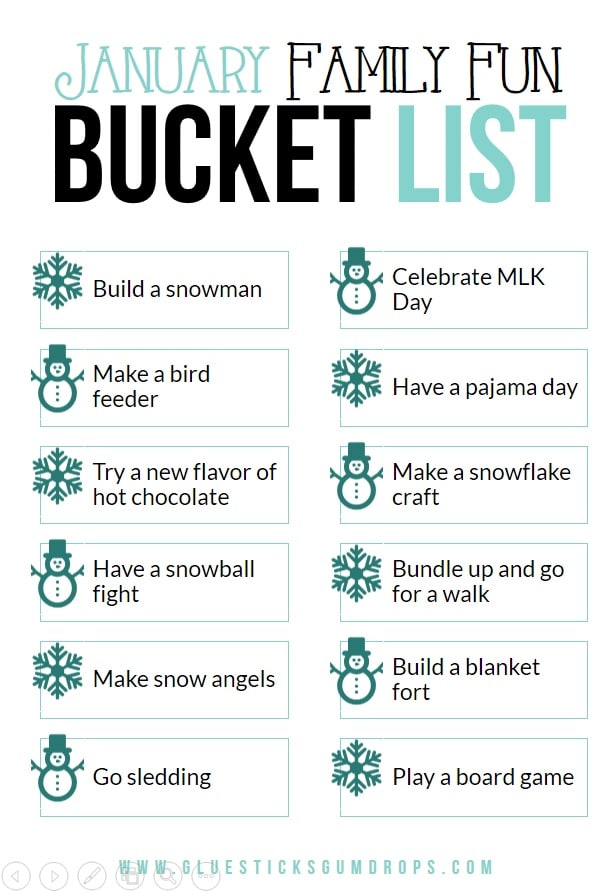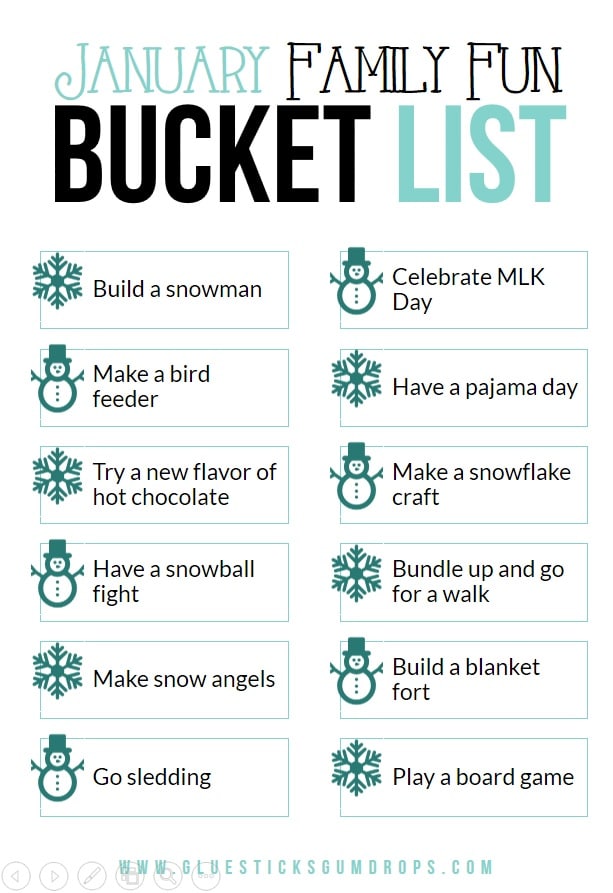 January Bucket List for Families
Our January was off to a rocky start. We all had the flu first of all. Then we were at below freezing temperatures for a week making it nearly impossible to go outdoors, not only because of the bitter cold, but we were still recovering from the flu. We didn't want to risk it with going out in frigid temps.
But that doesn't mean that our January has been boring. Far from it! We've been keeping cozy with a roaring fireplace and some fun indoor activities when we've been feeling well enough. Need some inspiration? Print our January bucket list by clicking the link below:
Download the January Family Fun Bucket List!!!
1. Build a snowman. If it's too cold, try one of these Snowman Sensory Activities indoors instead.
2. Make a bird feeder. No birdseed required; you can make one out of breakfast cereal. See this Heart-Shaped Bird Feeder for inspiration.
3. Try a new flavor of hot chocolate. Try our Cinnamon Hot Chocolate or check out our list of 15 Hot Chocolate Recipes You Have to Try!
4. Have a snowball fight. I know, I know. It's cold out there! But playing outdoors is good for your kids. In fact, here are 5 reasons to let your kids play in the snow.
5. Make snow angels. Every kid (and adult!) needs to make a few snow angels every winter — if you're in the climate for snow, that is.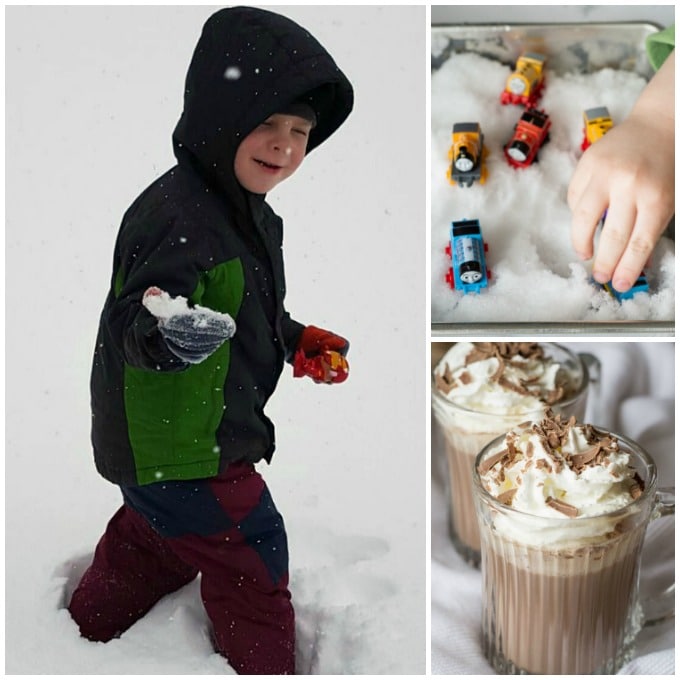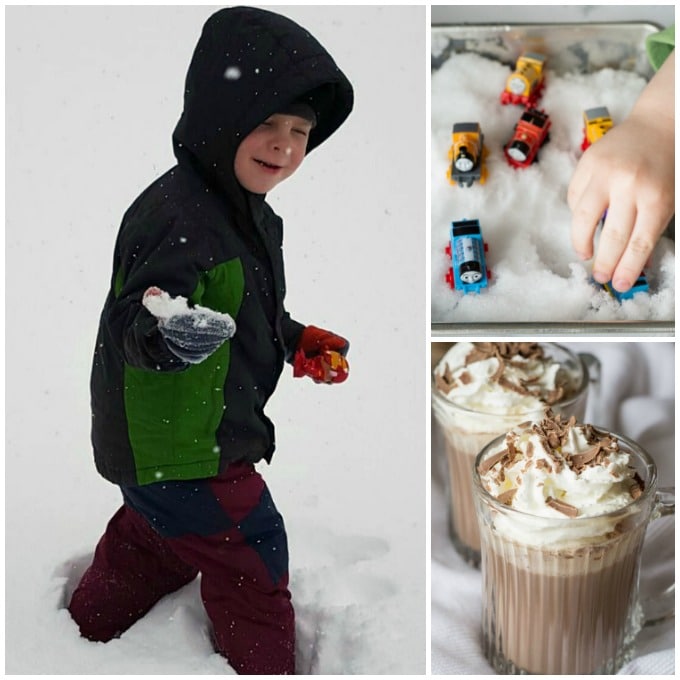 6. Go sledding. We had so much sledding as kids! We didn't even have a sled; we just made one out of anything we could sit on.
7. Celebrate Martin Luther King Jr. Day with a meaningful activity. We like this MLK Banner!
8. Have a pajama day. Perfect for a day when you have no plans. Aren't those days the best? They're few and far between these days.
9. Make a snowflake craft. Use q-tips, pipe cleaners, coffee filters, paint, etc. You can make a snowflake out of just about anything.
10. Bundle up and go for a walk. Exercising together as a family is so much fun, and it gives you all a chance to talk.
11. Build a blanket fort. Eat some popcorn inside as you watch a movie. Hey, this is a fun activity even for adults, so make sure there's plenty of room in your fort! Our son practically lived in his pillow fort a few years ago.
12. Play a board game. What's your favorite winter board game? We're looking for some newer ones to try out… we pretty much only have the classics.
So, what's on your family bucket list for January? We'd love to add your activity to ours! Get our February Bucket List for Kids, too.
Get more ideas on our Winter Fun for Kids board on Pinterest.