This double-sided Elmo and Grover ornament is based on the kiddo's favorite book, Another Monster at the End of This Book.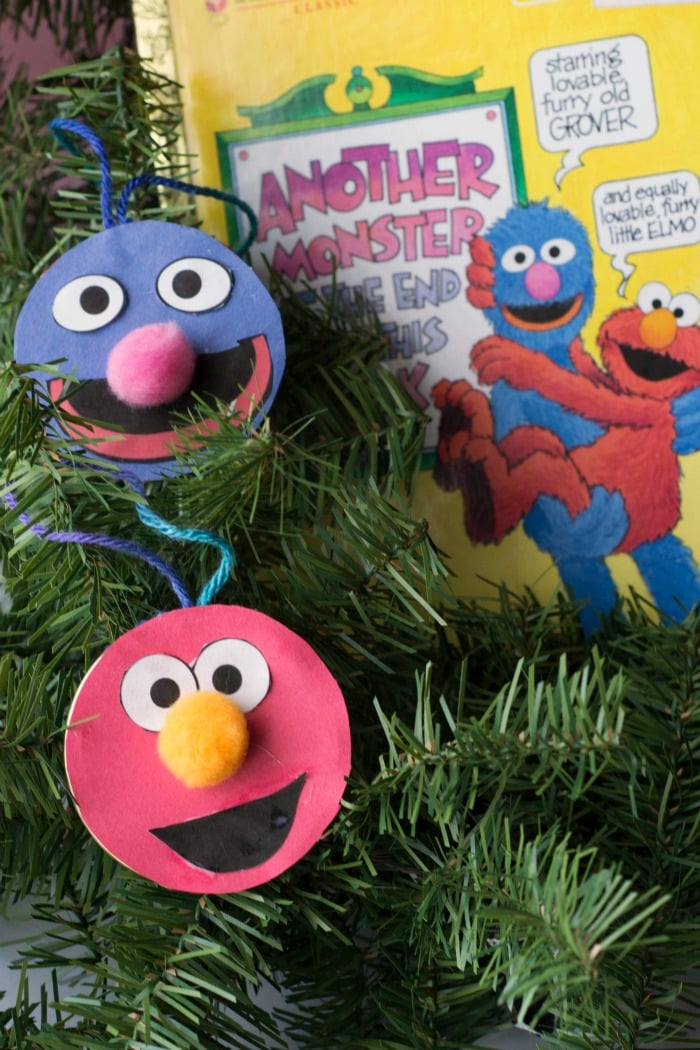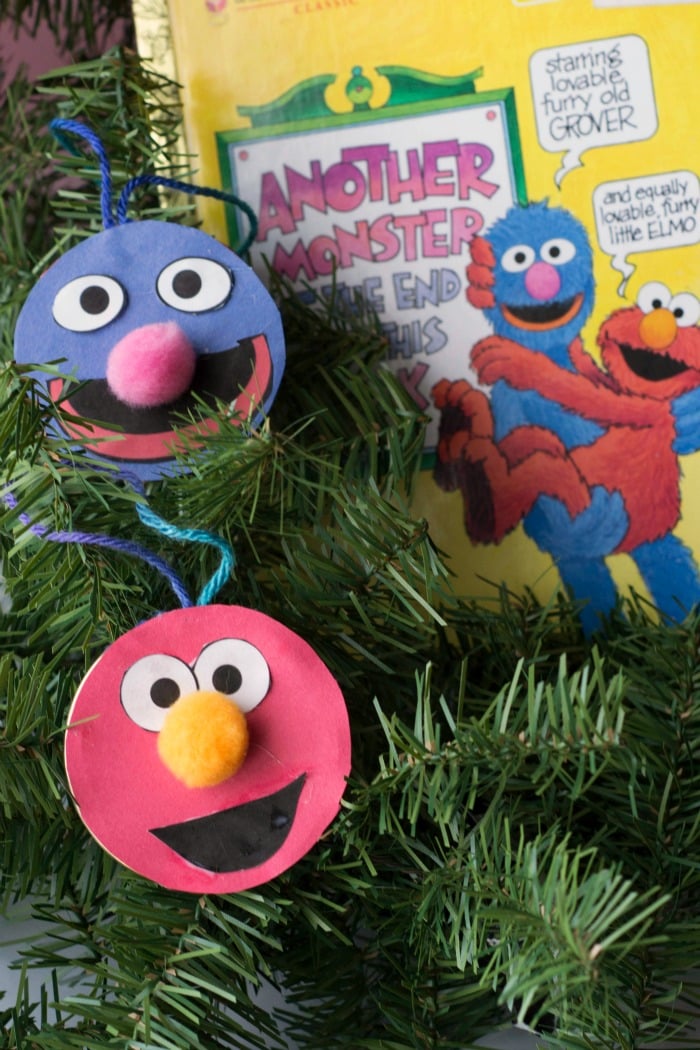 This post contains affiliate links.
When we chose our book for the kid-made book-based ornament series, I hoped that my son would choose a really interesting story, but he went for his favorite book (this week, at least). Another Monster at the End of This Book stars Elmo and lovable furry old Grover. If you haven't read that one, you've surely read The Monster at the End of This Book, which stars only Grover. They're both fun stories.
Anyway, we made these double-sided ornaments out of canning lids… just the inner portion… and construction paper, glue and pom poms. They turned out pretty cute!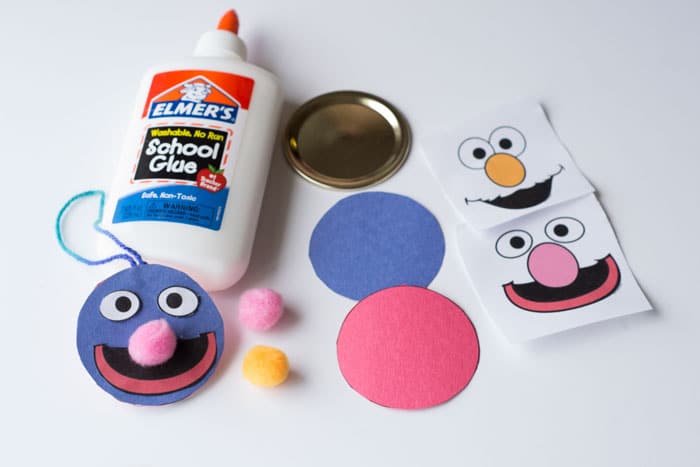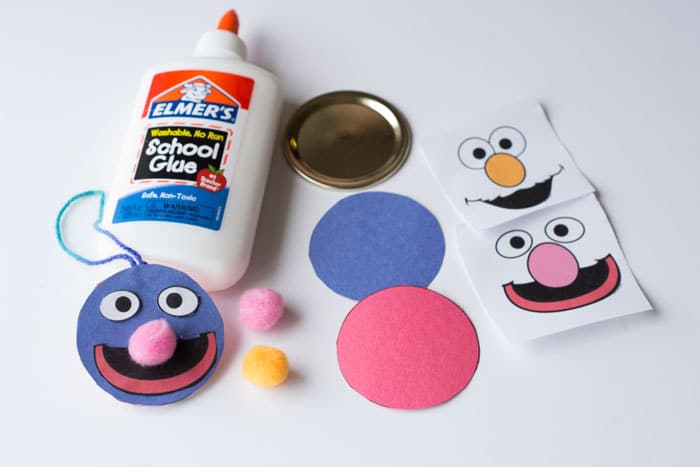 Materials for double-sided Elmo/Grover ornament:
construction paper (blue and red)
pom poms (orange and pink)
yarn
school glue and/or hot glue
scissors
Elmo face and Grover face (Yes, we cheated. I'm terrible at drawing faces.)
How to make it:
1. Cut out the Elmo and Grover faces linked above in the materials section. Leave the noses off unless you don't have pom poms or if you just prefer the original noses.
2. Use the canning lid as a guide to cut red and blue circles out of the construction paper. Glue a circle to each side of the canning lid.
3. Start gluing the faces on each side using school glue or hot glue.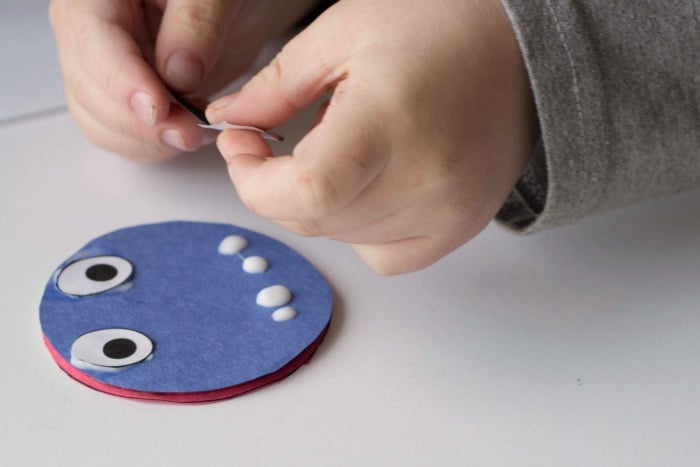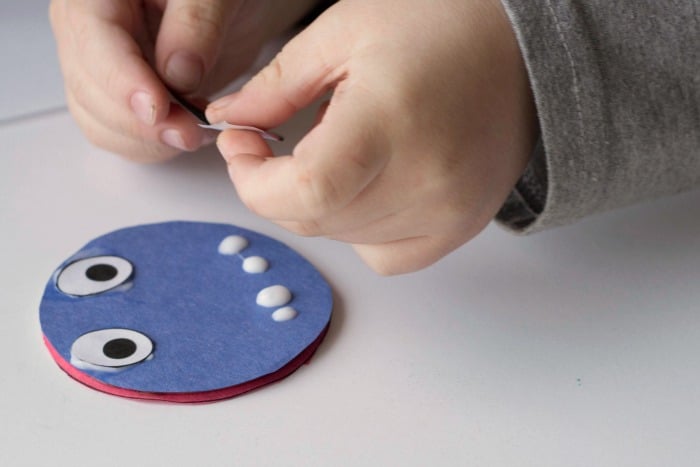 4. Attach the pom pom nose using a hot glue gun. It's too heavy for the school glue, especially if your kiddo wants to pick it up to admire it right after he's finished.
5. Do the same to the other side once the first side is dry. When everything is completely dry, attach a piece of yarn using hot glue between the construction paper and canning lid.
6. Hang on your tree to enjoy. You're done!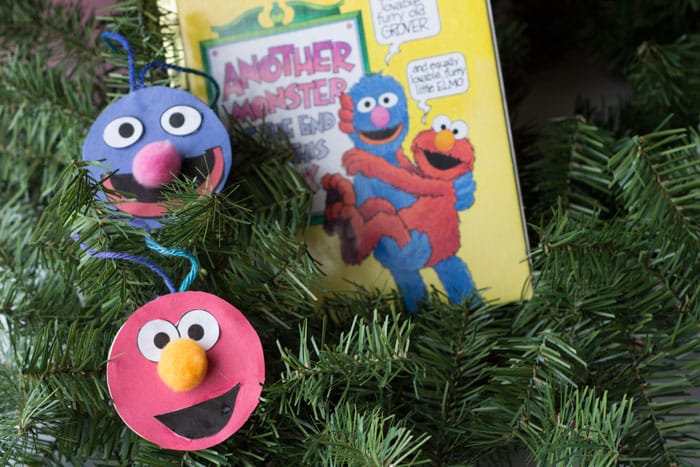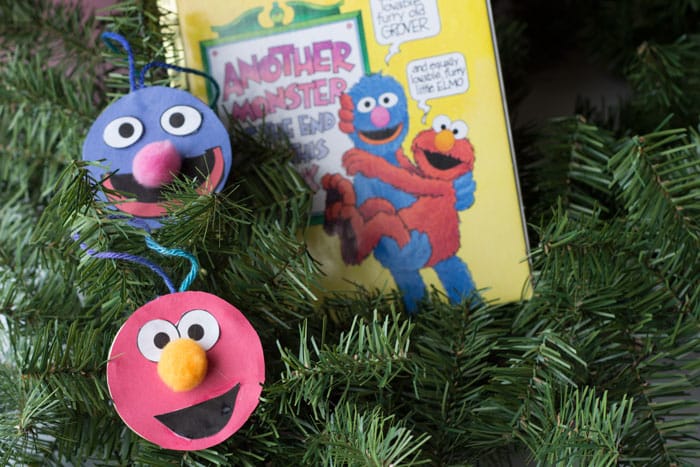 This post is part of the 10 Days of Kid-Made Christmas series hosted at Mama Miss.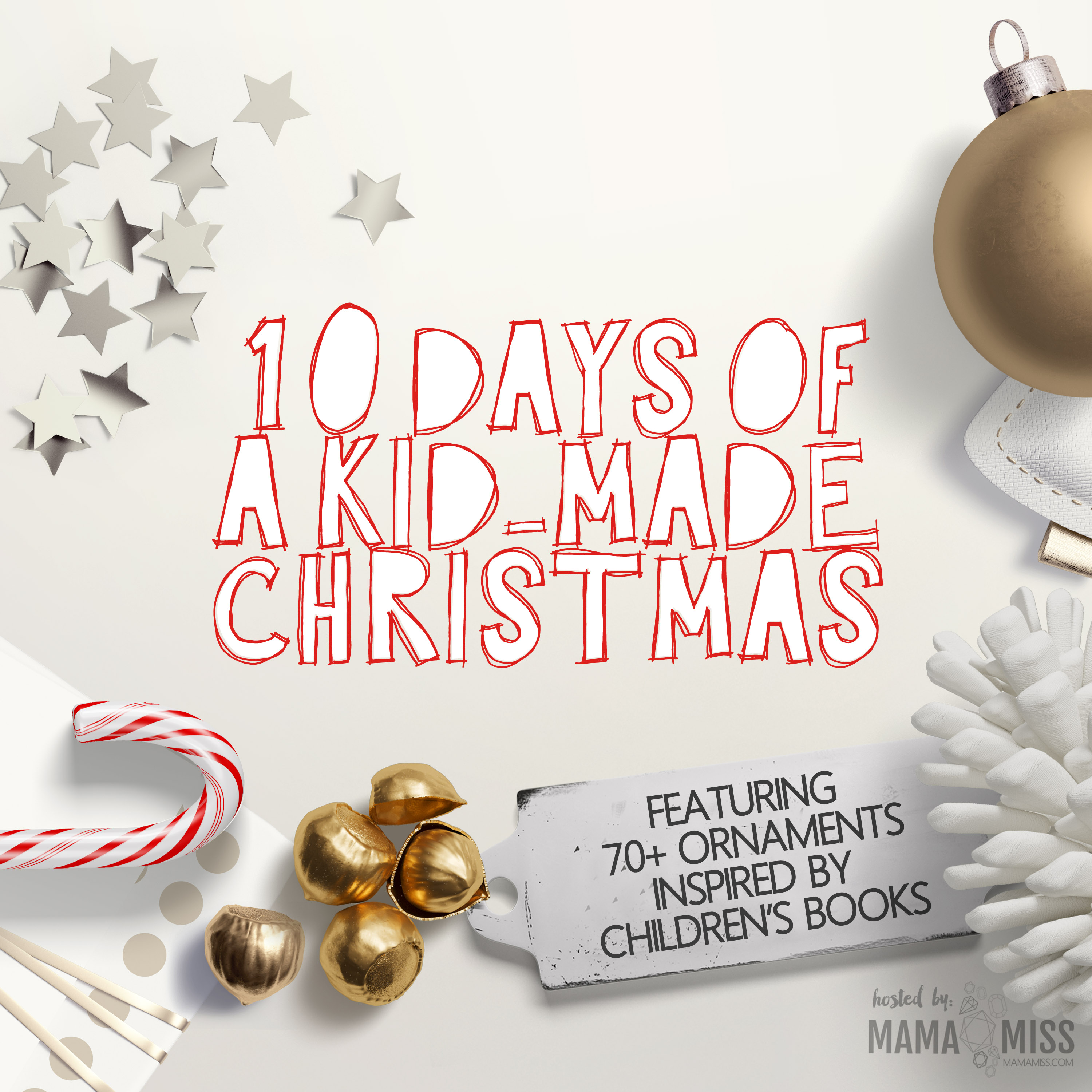 Find the awesome ornaments others have posted today below!
And check out the linky to find all of the ornaments posted in the series so far.