Looking for a delicious homemade gift to give a neighbor, a teacher or a friend? OREO Cookie Balls are where it's at! Here are 25 yummy recipes and decorative variations to try.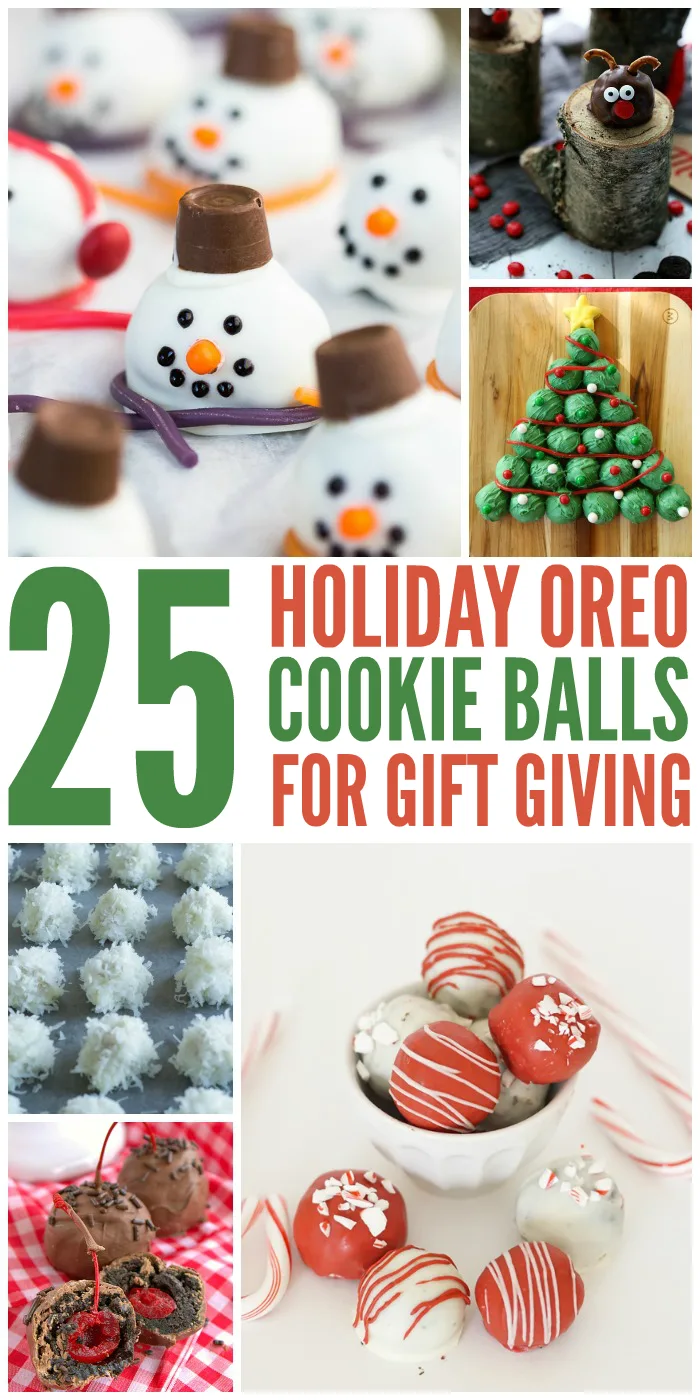 'Tis the season for homemade goodies. My go-to for the holidays has always been OREO Cookie Balls because everyone loves them! And while the original recipe is fabulous (and I do mean ah-mazing), you may want to try something different. These unique takes on the traditional OREO truffle are sure to please everyone on your Christmas list. They're wonderful for parties, too, so make a big batch for y our holiday event. They go fast!
If you like Oreo balls, you'll also love these dark chocolate truffles!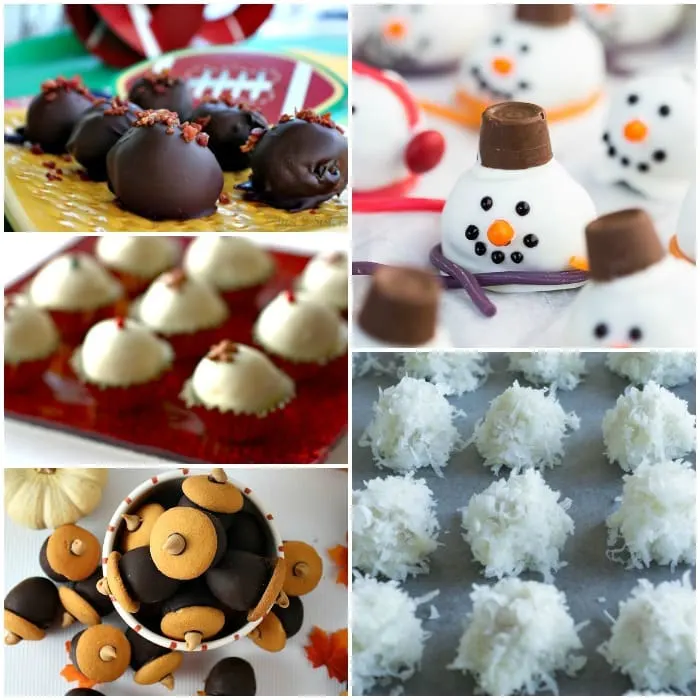 Snowball OREO Cookie Balls | Glue Sticks & Gumdrops
Easy Snowman OREO Cookie Balls | Mariah's Pleasing Plates
Gingerbread OREO Cookie Balls | Food Folks and Fun
Acorn OREO Cookie Balls | Home. Made. Interest.
Bacon OREO Cookie Balls | Just 2 Sisters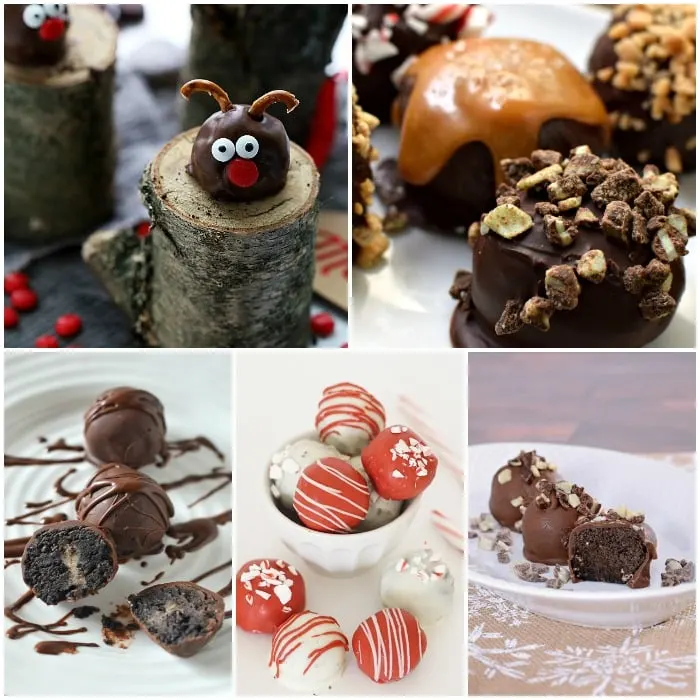 Mint OREO Cookie Balls | Sarah Halstead
OREO Cookie Balls Five Ways | As the Bunny Hops
OREO Cookie Balls Filled with Chocolate Chip Cookie Dough | Courtney's Sweets
Reindeer OREO Cookie Balls | Chelsea's Messy Apron
Candy Cane OREO Cookie Balls | Simply Designing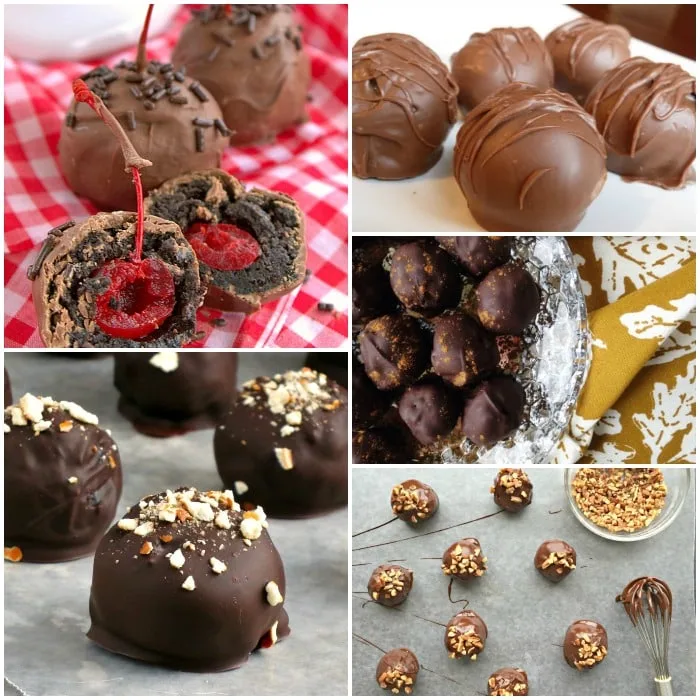 Pretzel OREO Cookie Balls | Alida's Kitchen
Chocolate Covered Cherry OREO Cookie Balls | This Silly Girl's Life
Cinnamon Sticky Bun OREO Cookie Balls | Life a Little Brighter
Thin Mint OREO Cookie Balls | Simply Designing
Spiced Mexican Chocolate OREO Cookie Balls | That Mama Gretchen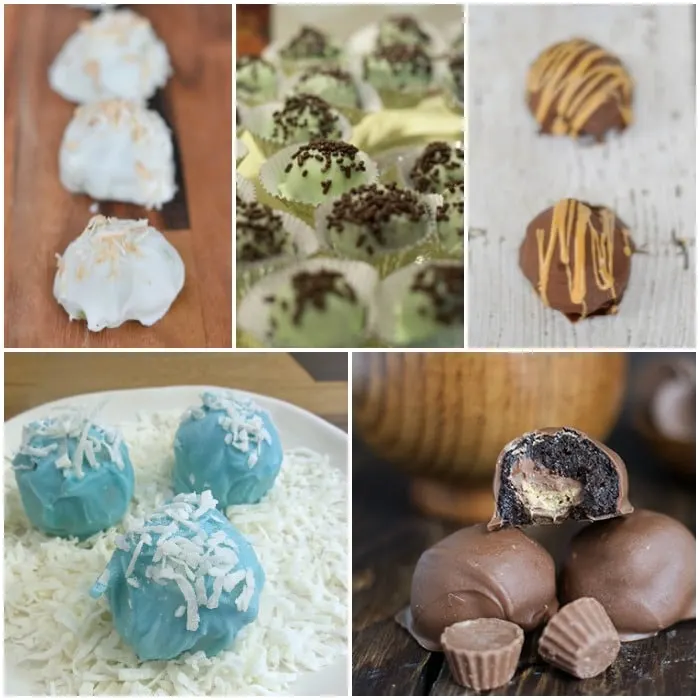 Peanut Butter OREO Cookie Balls | Just Us Four
Cool Mint OREO Cookie Balls | 3 Boys and a Dog
Coconut Lime OREO Cookie Balls | Just Us Four
Coconut OREO Cookie Balls | This Mama Loves
Reese's OREO Cookie Balls | Cookie Dough and Oven Mitt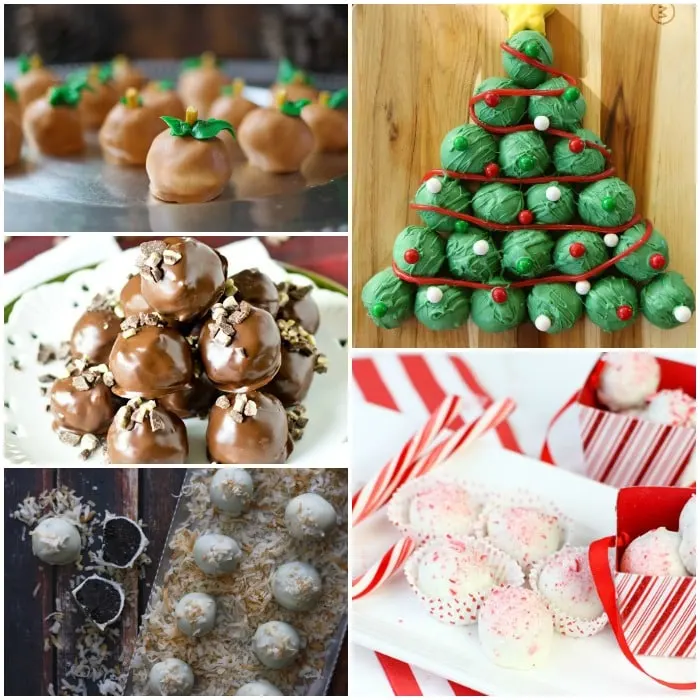 Spiced Pumpkin OREO Cookie Balls | Someday I'll Learn
Candy Cane OREO Cookie Balls | Pizzazzerie
Peppermint Patty Mint OREO Cookie Balls | Tastes of Lizzy T's
Toasted Coconut OREO Cookie Balls | All Roads Lead to the Kitchen
OREO Cookie Balls Christmas Tree | Mom Endeavors