Are you looking for a decadent treat that doesn't make you feel guilty? Try this dark chocolate truffle recipe! Dark chocolate has lots of health benefits, so you don't have to feel bad when you treat yourself to one of these.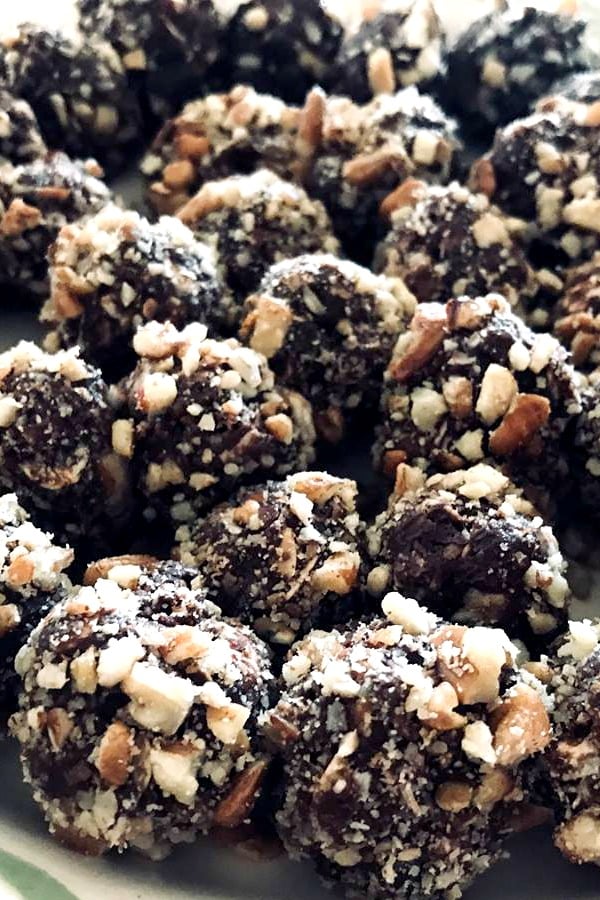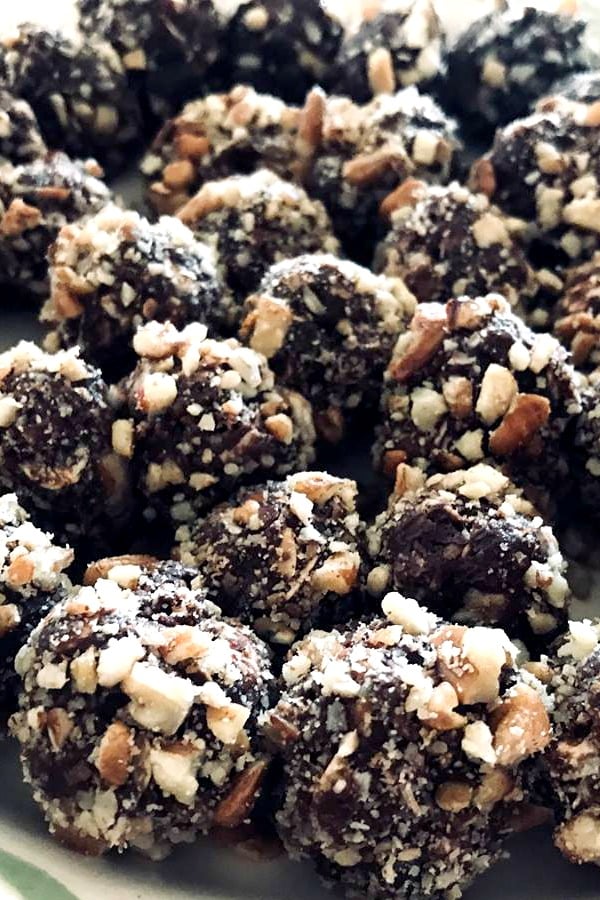 This recipe comes from my friend Michelle Ferrell. She creates amazing recipes (healthy ones!) that I'm sure you're all going to love. You can follow her on Instagram here.
One of the great things about Michelle is that she can make healthier versions of food look absolutely delectable — like this dark chocolate truffle recipe. Okay, so eating dark chocolate isn't the same as say, eating a spinach salad. But, it is a healthier option if you're going to indulge your sweet tooth. One or two of these tasty little treats will do the trick so that you don't go overboard. Dark chocolate is just more satisfying in that way than milk chocolate, isn't it?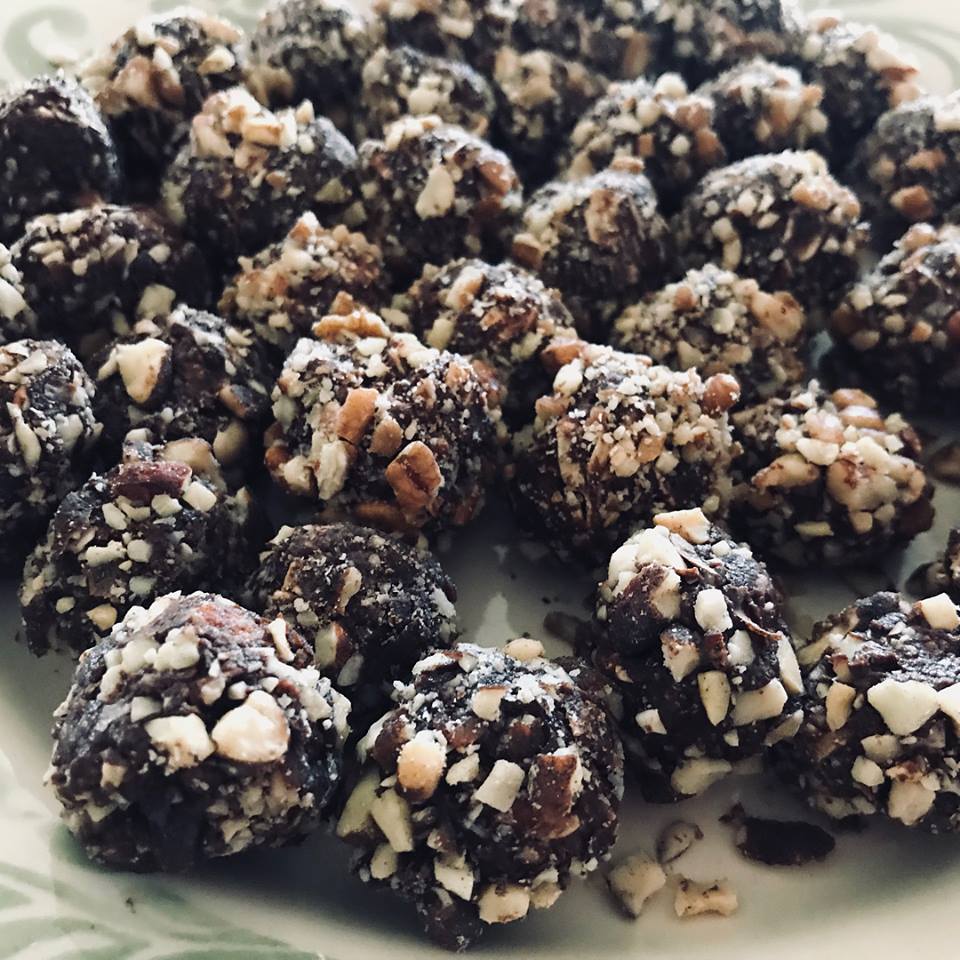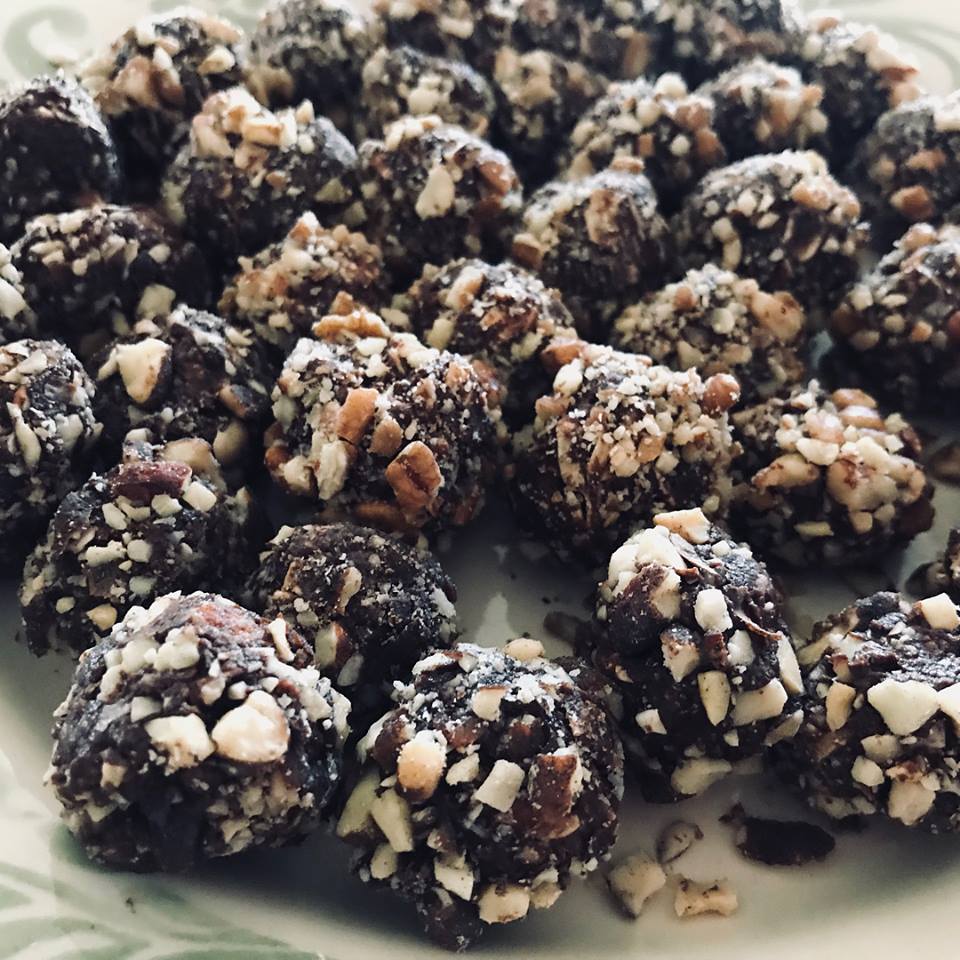 How to Make This Dark Chocolate Truffle Recipe
It's super easy to make these yourself.
Step 1 – Melt the chocolate chips in the microwave 30 seconds at a time until completely melted and stirrable. Melt for 30 seconds at first, and if the chocolate is not completely melted, heat at 15-second intervals, stirring between each, until it is completely melted.
Step 2 – Add heavy cream. Stir together until smooth, and place in the refrigerator for 15 minutes.
Step 3 – Stir in peanut butter and oats. It will be thick and difficult to stir at this point.
Step 4 – Roll mixture into small balls, about the size of a nickel in diameter. You can make them larger if you'd like. If the chocolate truffles are sticky in your hands, that's the perfect time to proceed to the next step.
Step 5 – Roll the chocolate balls in crushed nuts of your choosing. Pecans or almonds (or both) are great!
Quick and Easy Dark Chocolate Truffle Recipe
But you're here for the recipe right? Print out the dark chocolate truffle recipe to add to your recipe collection. It has the exact measurements and directions you need to get perfect truffles every time.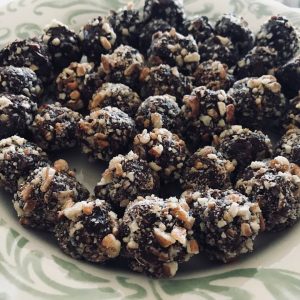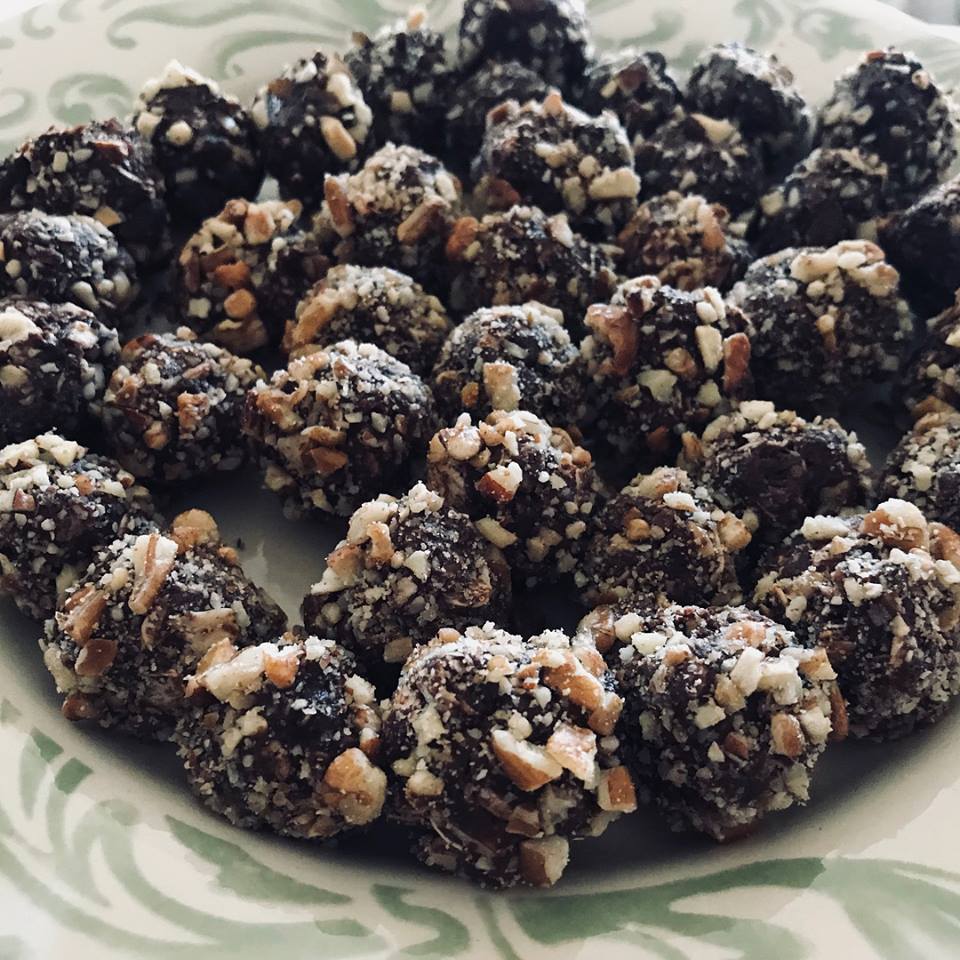 Dark Chocolate Truffle Recipe
Desserts and treats don't have to be loaded with sugar to taste yummy. These easy dark chocolate truffles are rolled in pecans and cocoa covered almonds to create a delicious salty/sweet combination.
Ingredients
1

cup

dark chocolate chips

2

tablespoons

heavy cream

1/3

cup

peanut butter

1/2

cup

dry oats

1/2

cup

crushed pecans and/or almonds for coating
Instructions
Melt chocolate in microwave 30 seconds at a time, then add heavy cream, stir and place in freezer for about 15 to 20 minutes. Should be a solid consistency.

Stir and peanut butter and oats; the more you stir the mixture, the more it will begin to harden.

Roll small amounts into balls, about the size of a nickel. The mixture will begin to feel sticky; that's when you roll them in crushed pecans or almonds.
If you enjoyed this easy dark chocolate truffle recipe, you'll also like this Cream Cheese Dark Chocolate Keto Fudge from Low Carb Yum!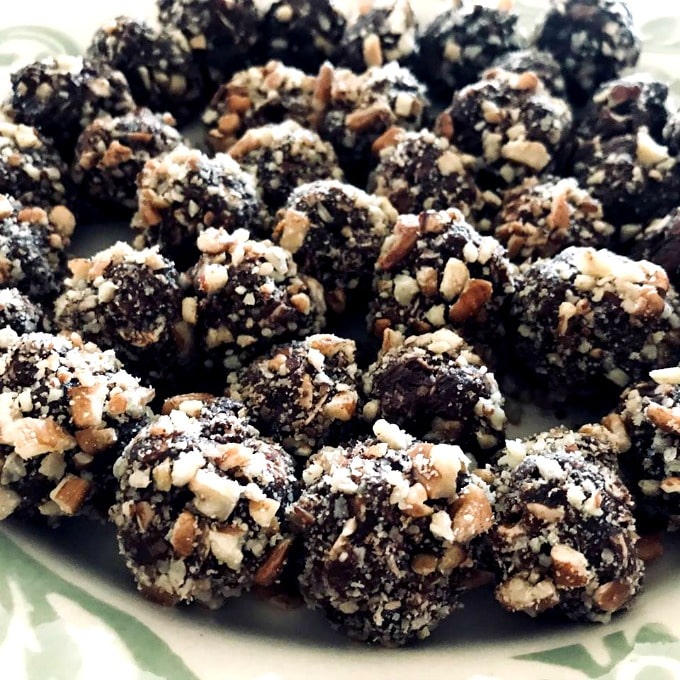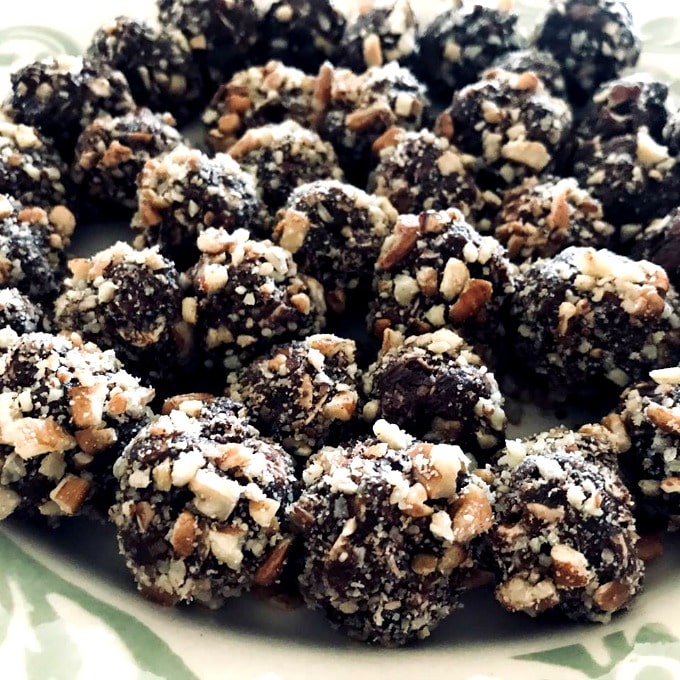 Looking for more sweets? Our Sugar-Free Peanut Butter Pie can't be beat!