Are you looking for simple low carb meals that you can make in about 30 minutes flat? You've come to the right place! This quick Low Carb Texas Hash is full of good-for-you veggies, and it's leaner due to using ground turkey instead of ground beef. The best part? It's cheesy and tasty, and even the kids will love it.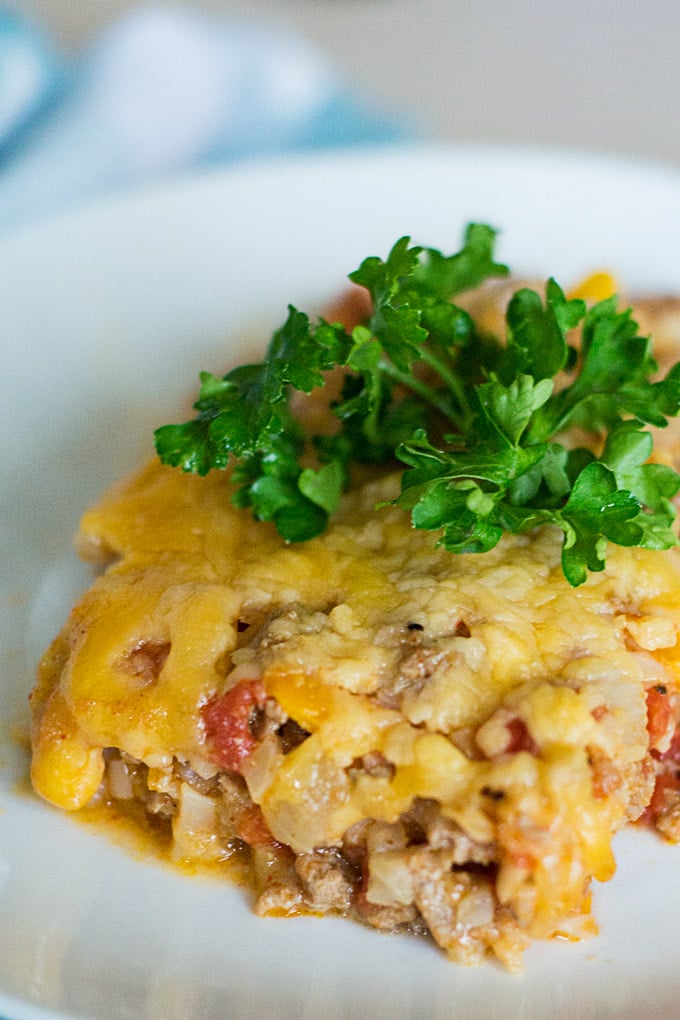 Healthy Texas Hash – Low Carb Recipe
I know some of you may be thinking, "What is Texas Hash?" The first time I had it was in a mom and pop diner, and I had no idea what it was either. Maybe because I'm from WV and now living in VA? Anyway, traditionally, the dish is made with ground beef, onions, bell peppers, tomatoes, and rice. Add a few seasonings, and there you go.
But my husband likes to watch his carbs, so I knew this Low Carb Texas Hash would be a super easy dish to turn into a low carb meal. Simply substitute cauliflower for the rice, and you're already there. But if you want to cut some calories and fat, too, take it a step further by substituting ground turkey for the ground beef. It's just as good — I promise!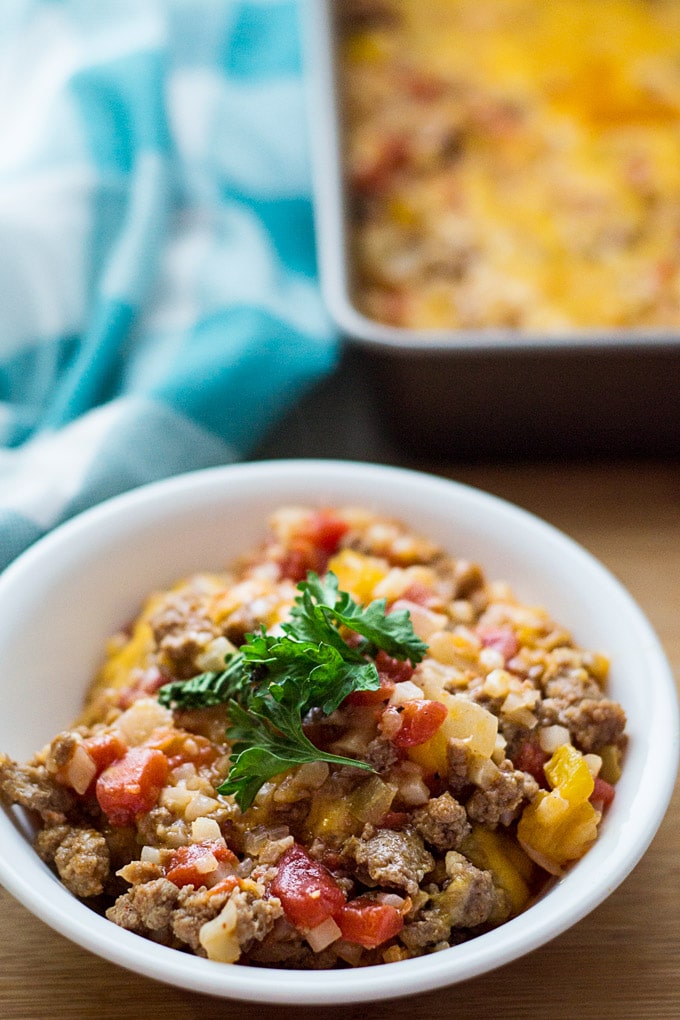 How to Make Low Carb Texas Hash
Step 1 – Saute peppers and onions.
Preheat the oven to 350 degrees. Meanwhile, heat oil in skillet. Saute peppers and onions until tender.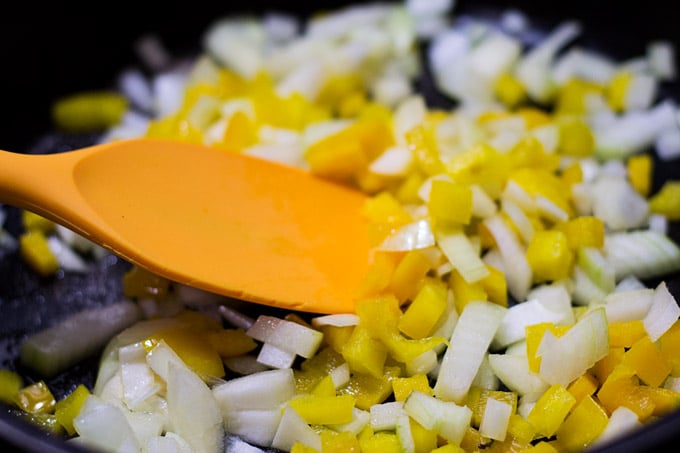 Step 2 – Brown ground turkey.
Add ground turkey, and cook until browned and crumbled.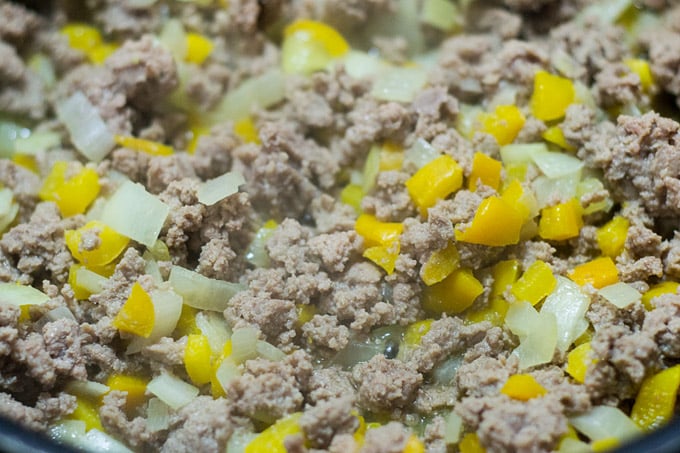 Step 3 – Add remaining ingredients.
Add tomatoes, cauliflower rice, seasonings and 3/4 cup cheddar cheese. Heat through.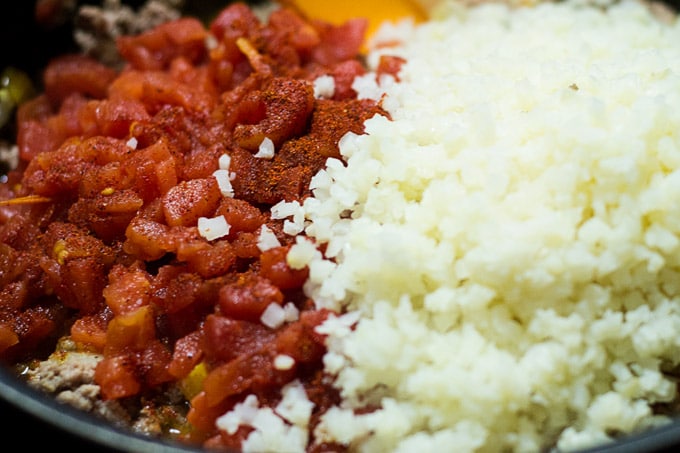 Step 4 (Optional) – Bake at 350 degrees for 10 minutes.
Pour into an 8×8 pan (or simply use your skillet if it's oven safe). Top with remaining cheese, and bake at 350 degrees for 10 minutes or until cheese is melted. **This step is optional because you can actually serve it as is out of the skillet. However, the cauliflower rice doesn't soak up moisture as rice would in this dish, so popping it in the oven for 10-15 minutes dries it up just enough to give it the right consistency.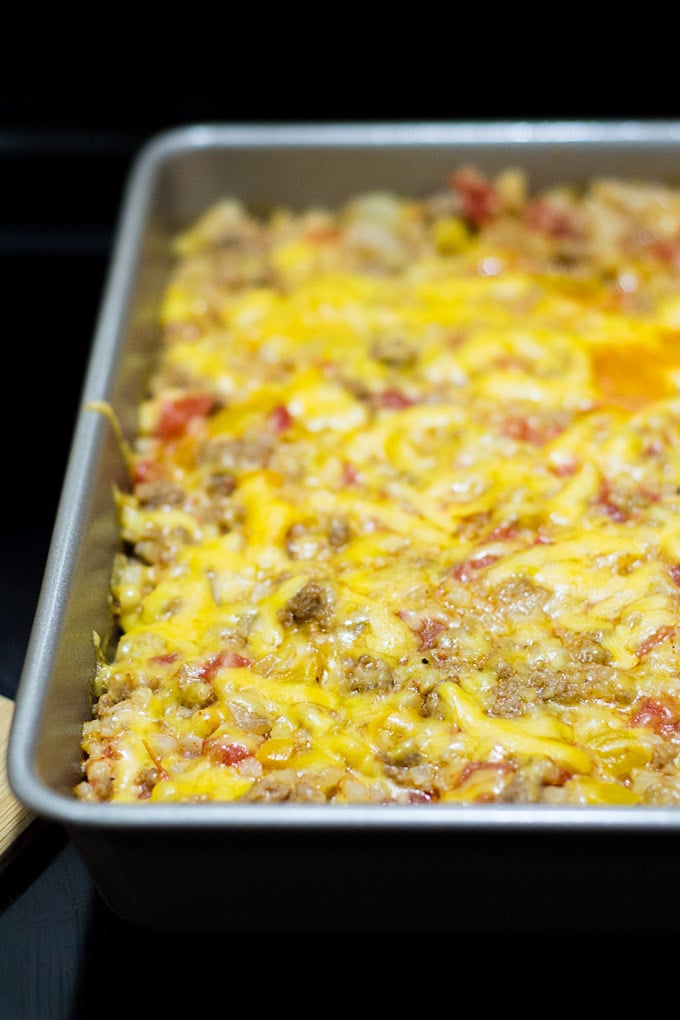 Your Low Carb Texas Hash is ready! Serve with a light salad on the side.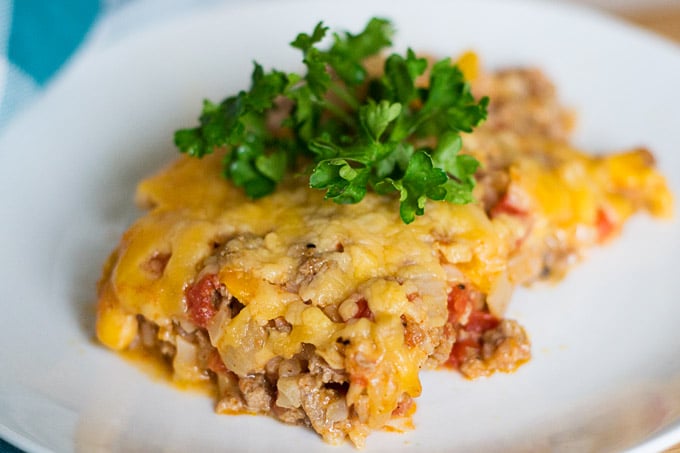 Low Carb Texas Hash Recipe
Ready to make this Low Carb Texas Hash? Here's the recipe card you can print out with all the measurements and directions.
More Simple Low Carb Meals: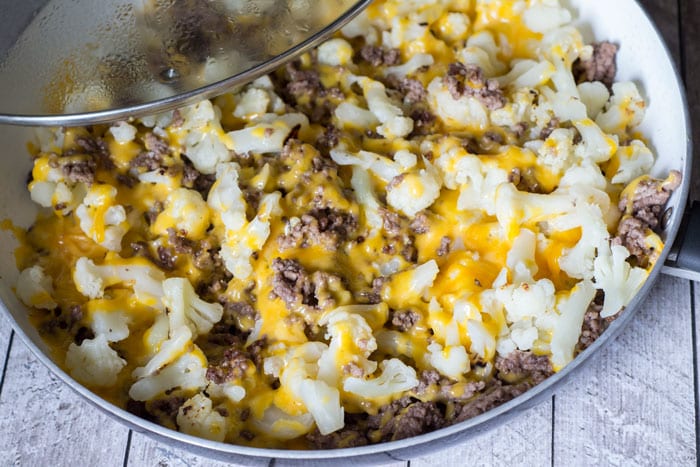 Cauliflower and Ground Beef Hash