Tired of chicken and beef? Pork is a nice change of pace, but you have to be careful with hidden sugars in lots of pork dishes when you're watching your carbs. Lucky for you, we've found 15 mouthwatering low carb pork recipes that'll help you stay on track. From pork roast to yummy low carb pork chop recipes, you'll find something tasty to make in this list!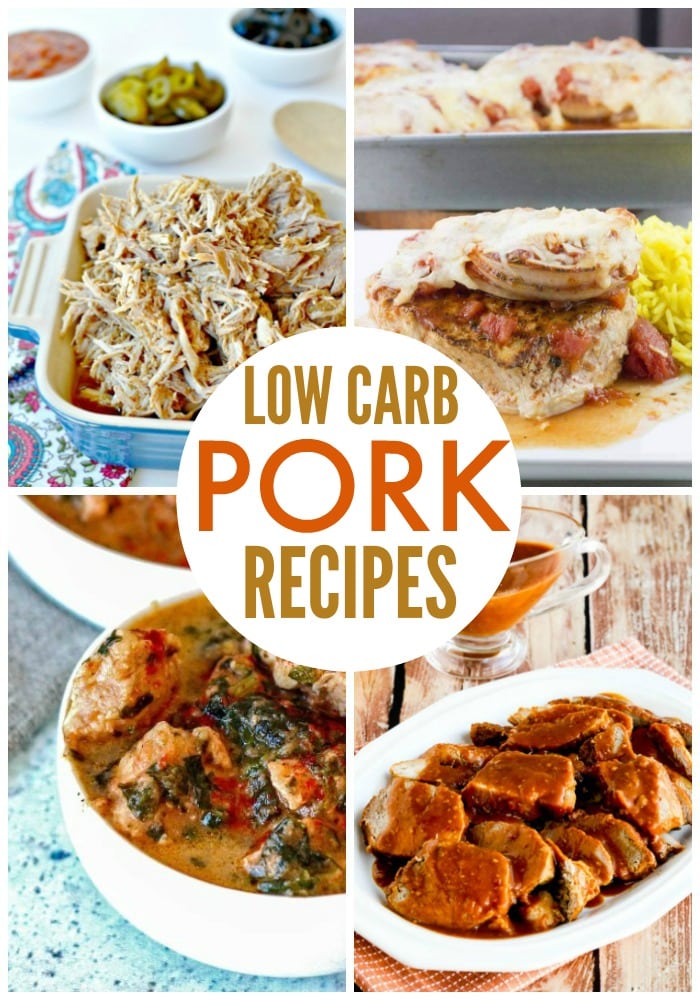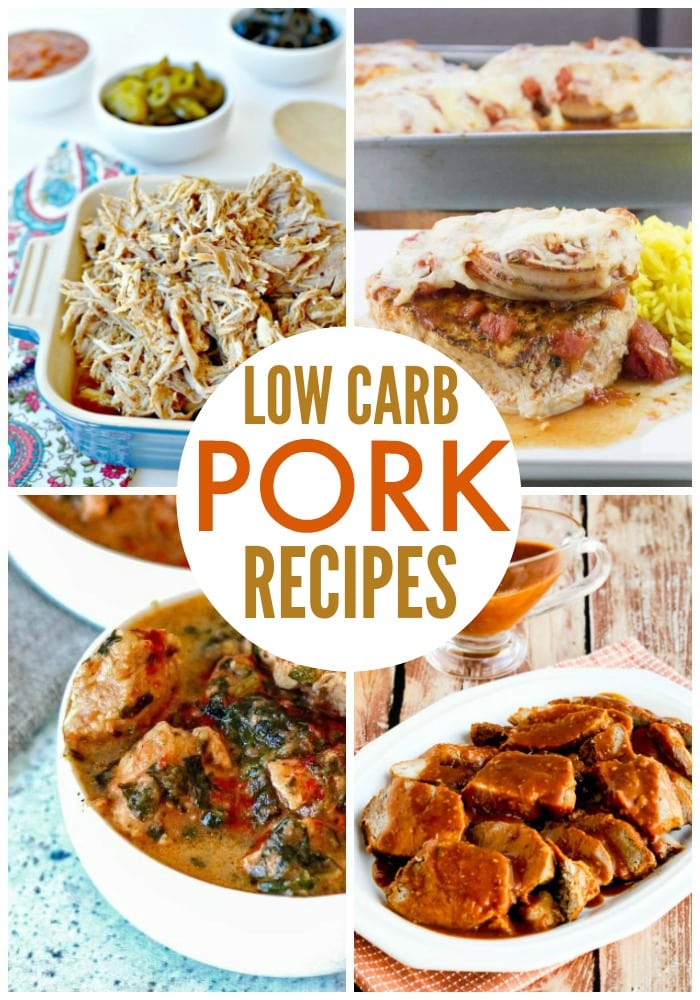 Mouthwatering Low Carb Pork Recipes
Pork is very easy to overcook, so unless you're a fan of leathery pork (eww), here are few tips for cooking pork (especially pork chops) for tender, juicy meat every time.
Sear chops before transferring them to the oven.
Brine at least 30 minutes before cooking, if time allows.
Allow time for the pork to sit at room temperature for about 15 minutes before cooking. Going straight from the fridge to the pan often results in unevenly cooked meat.
Give the meat a few minutes to rest before serving. This allows the fibers to relax, resulting in a tender, juicier bite.
But now let's get the the low carb pork recipes, shall we?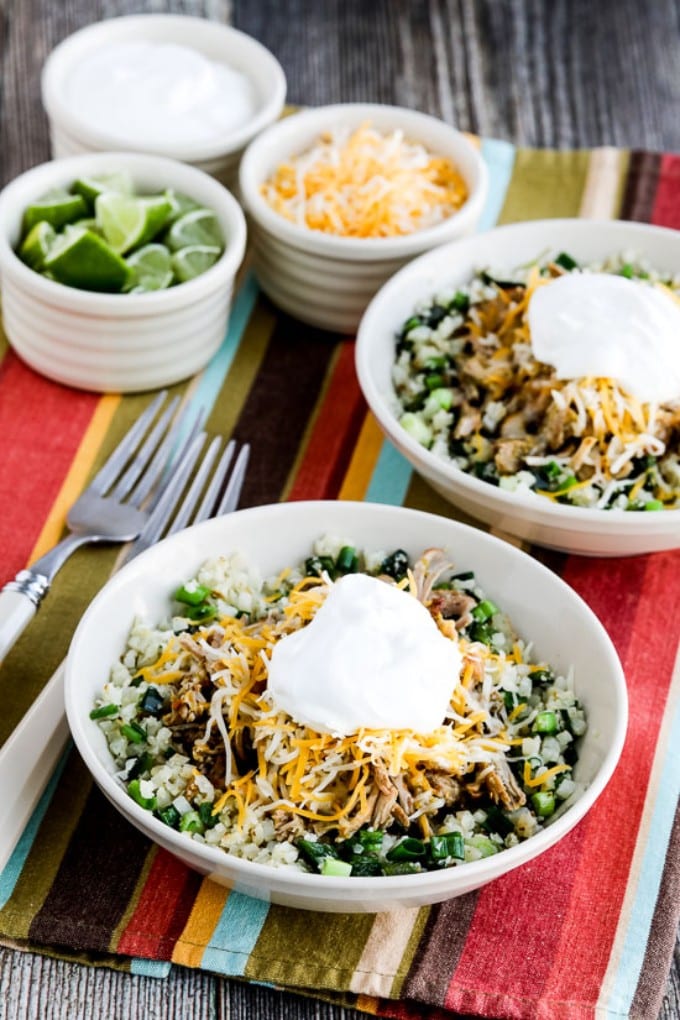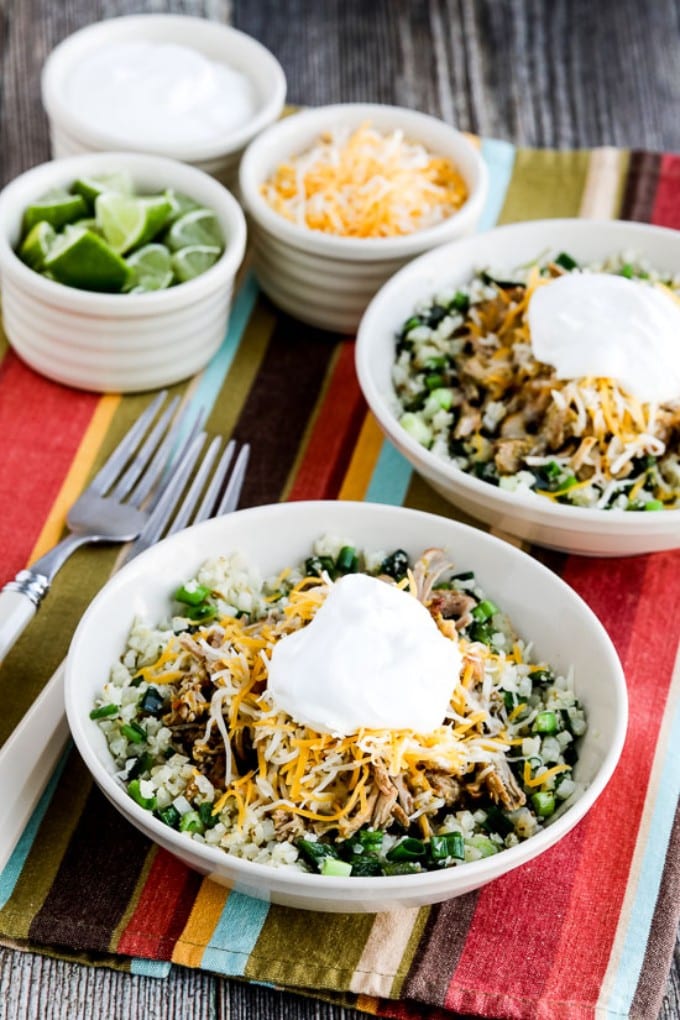 If you're looking for low carb instant pot recipes, try some low carb green chile pork taco bowls. They look scrumptious, and even better when topped with sour cream and cheese. If you don't have an instant pot, you can make these in the slow cooker, too.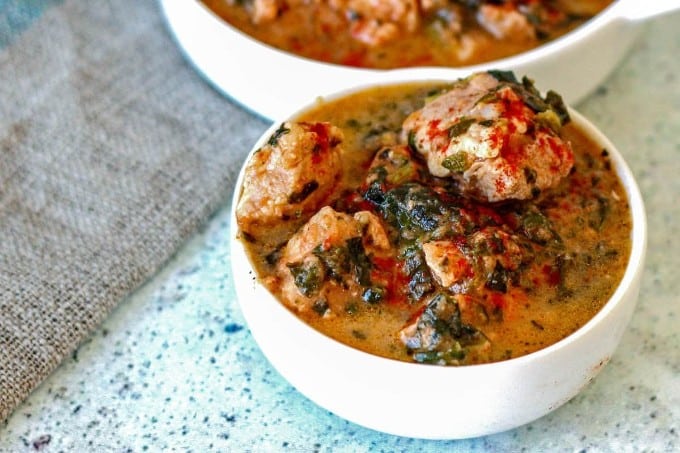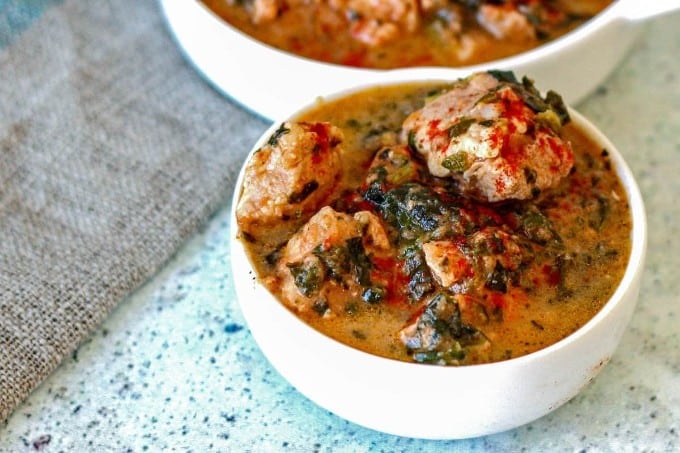 Soups are a great way to fill up when you're low carbing without overdoing it on portions. This spicy pork stew with spinach looks thick and hearty. Also, you can easily sub chicken if you don't have any pork on hand.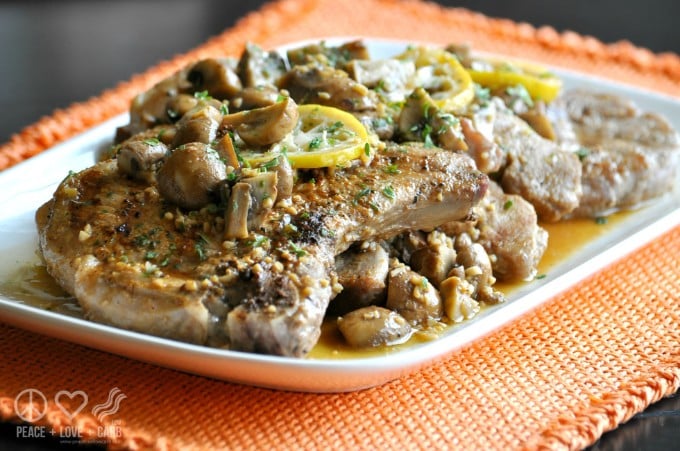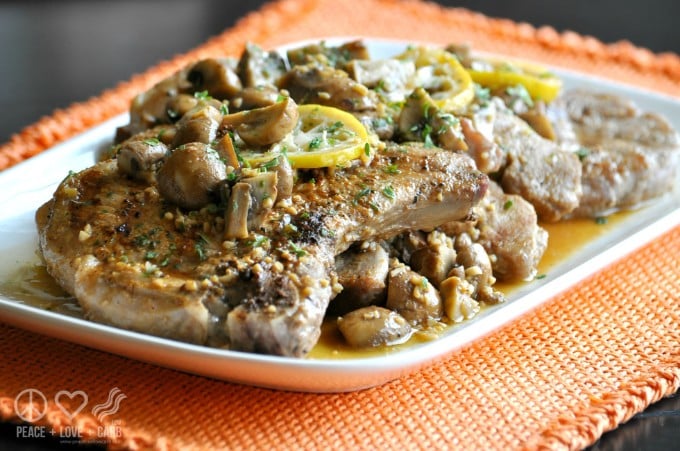 Lemon garlic pork steaks will be a winner with the entire family. It's a really flavorful one pan dish that pairs beautifully with cauliflower rice.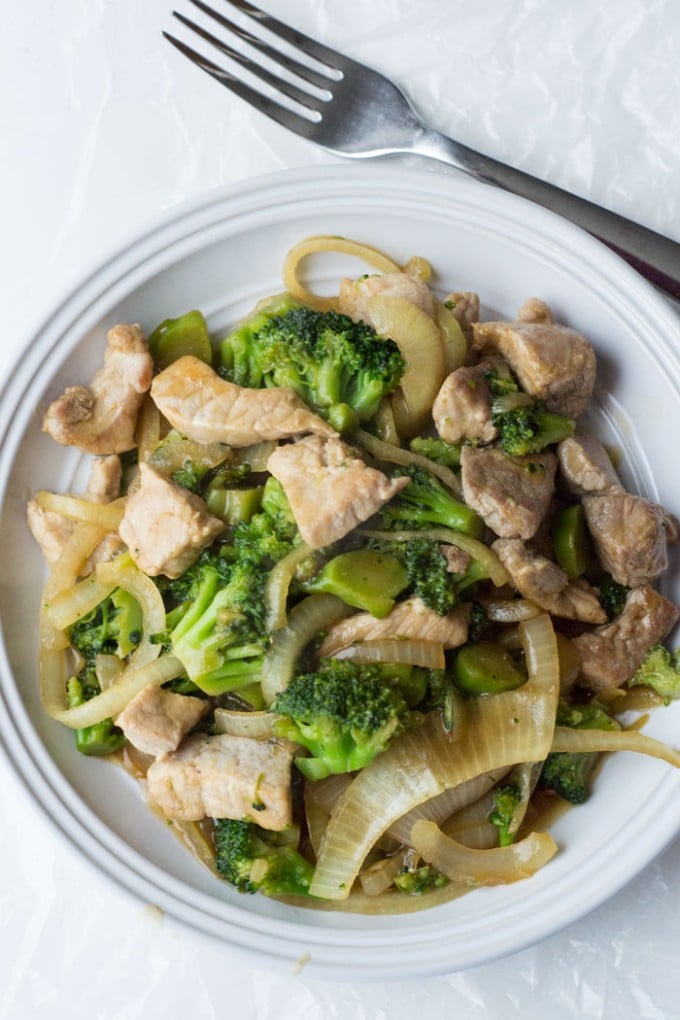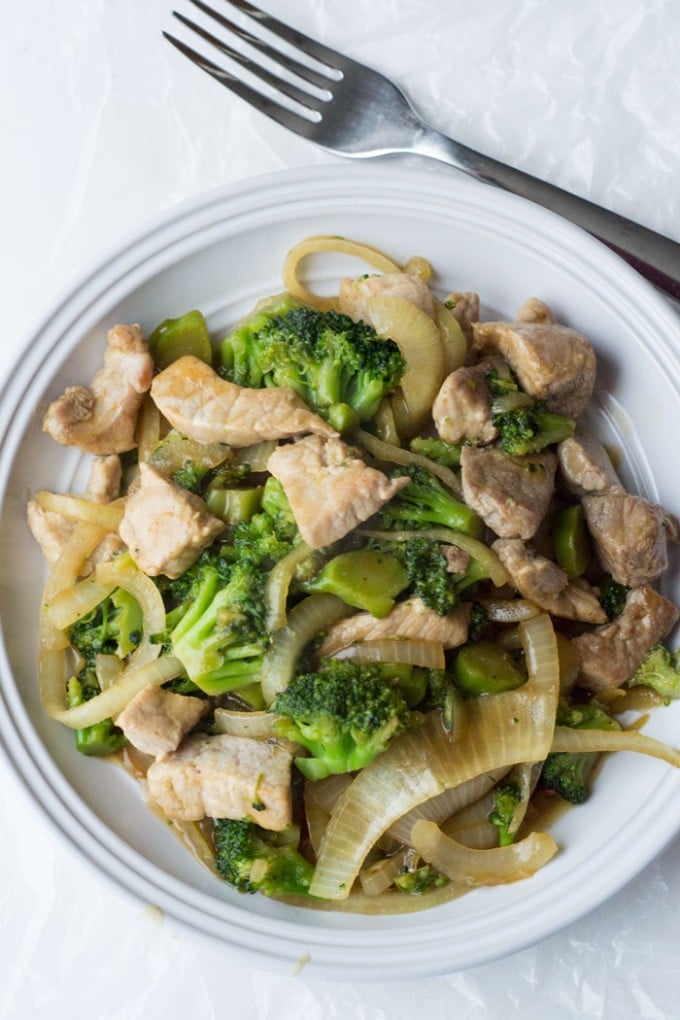 Our pork and broccoli stir-fry is one of our favorite meals. It's quick, easy and always delicious. If you only have 20-30 minutes to cook a meal on a busy weeknight, this is definitely one that you should try!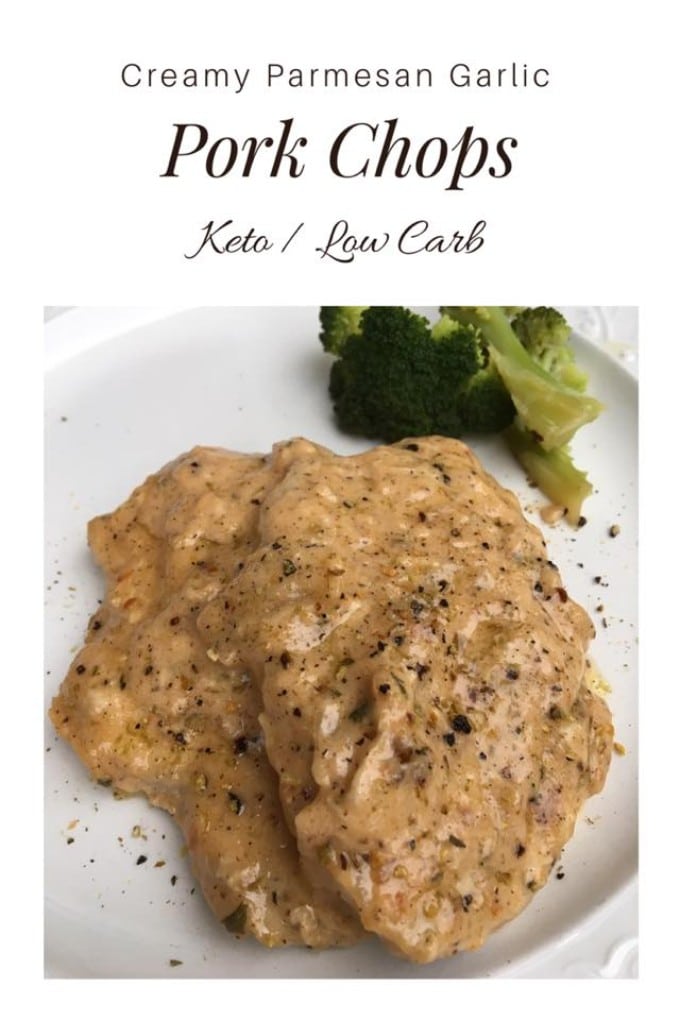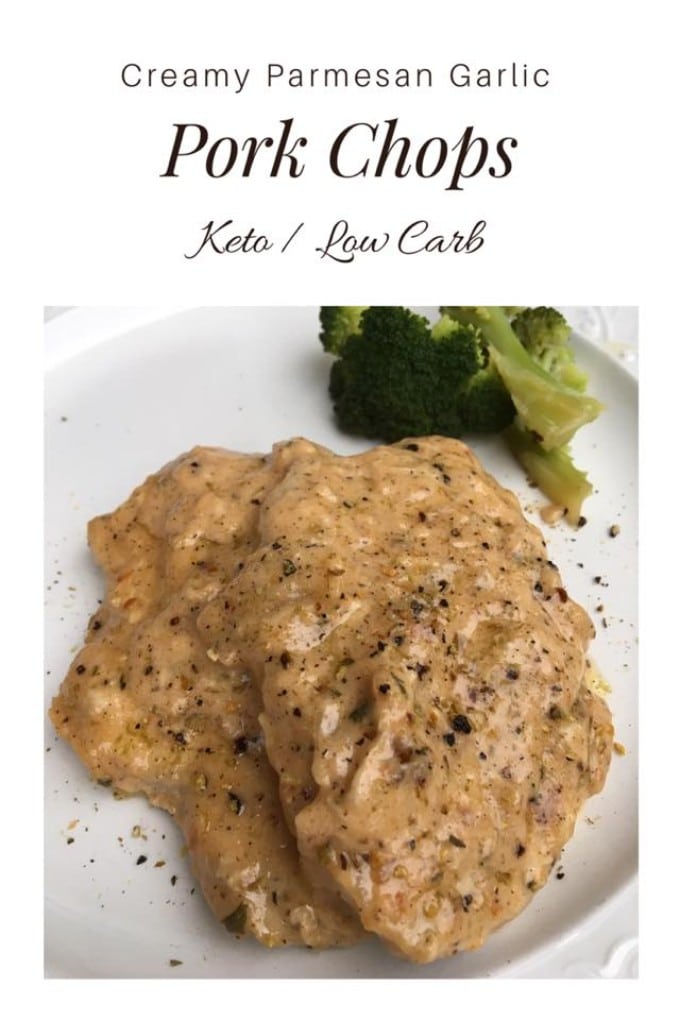 One skillet meals are the BEST. I just love easy cleanup! Try this creamy parmesan pork chops recipe if you like them as much as I do. All that parmesan garlic sauce would be divine over riced cauliflower.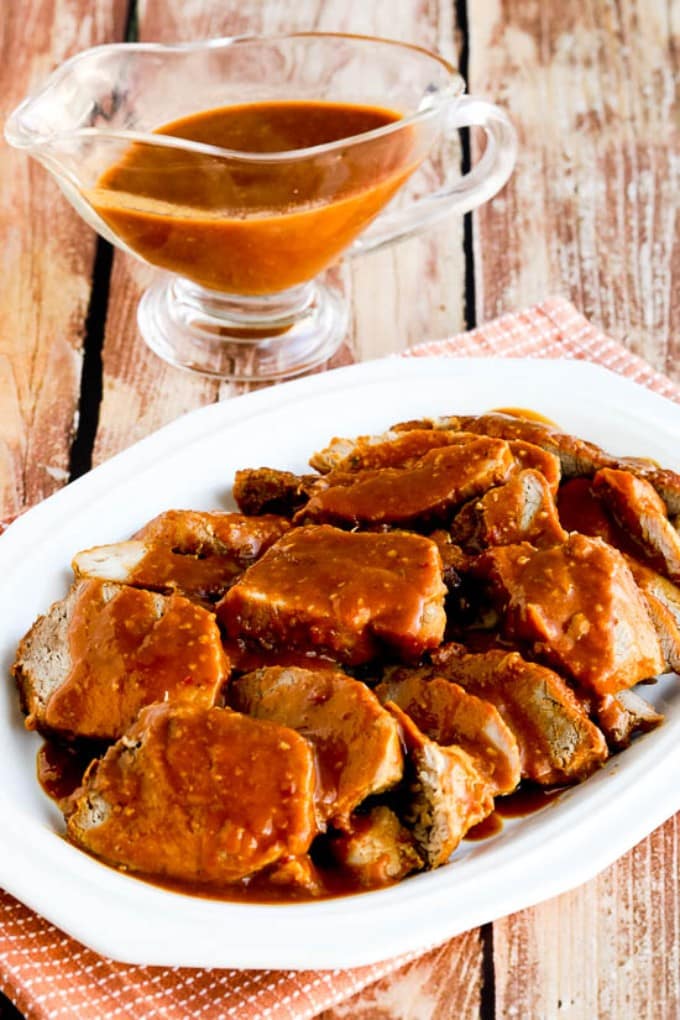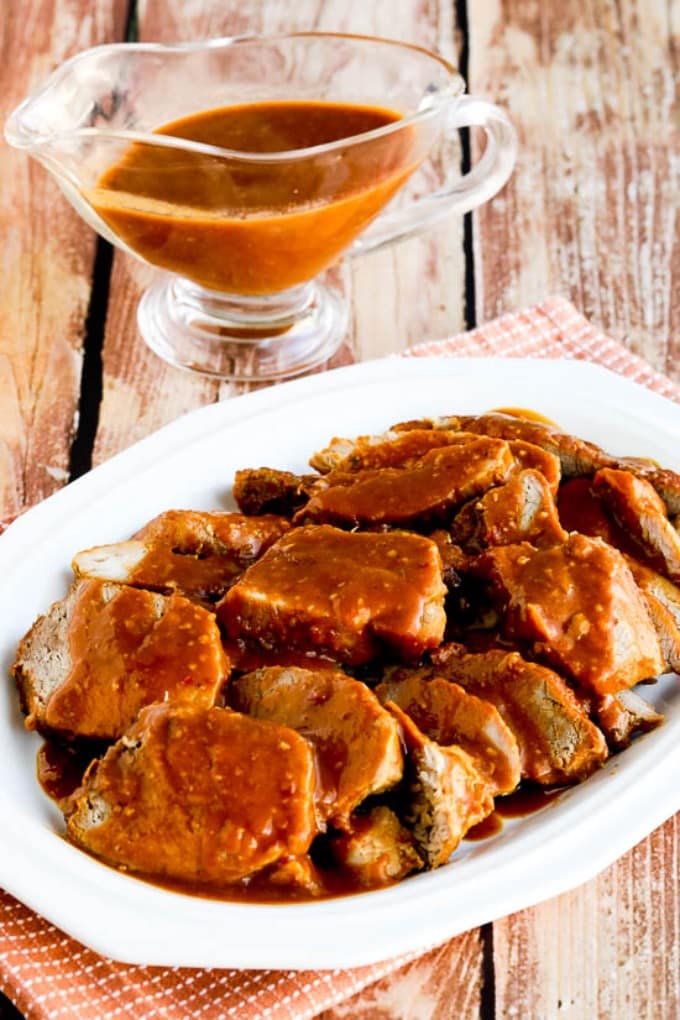 If you're looking for something to serve to company for Sunday dinner, you can't beat this slow cooker pork roast with spicy peanut sauce. It's an impressive dish!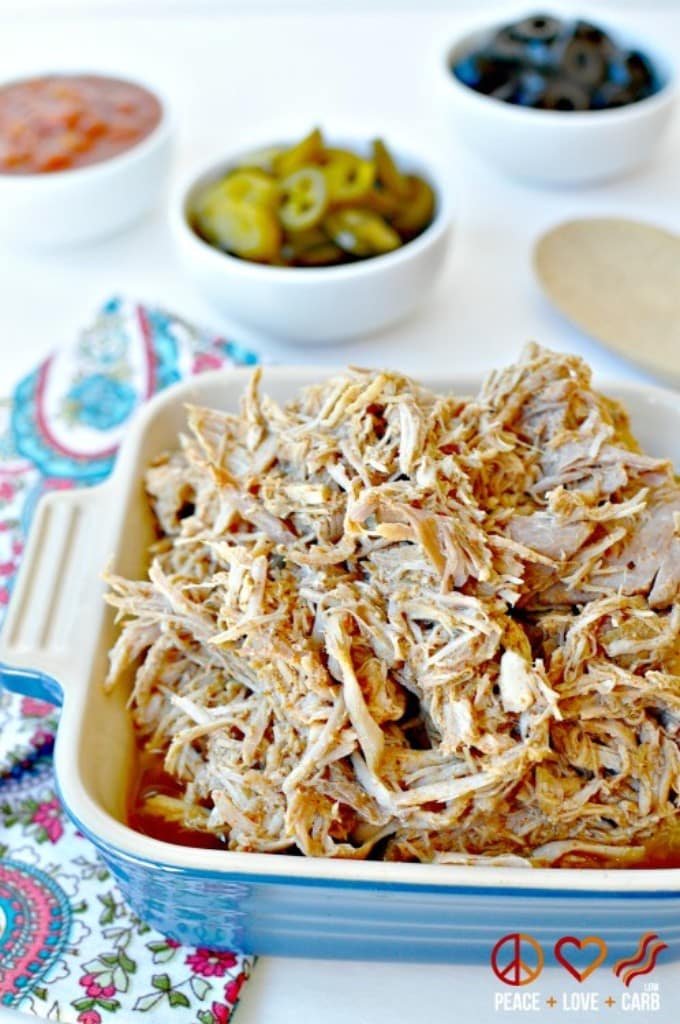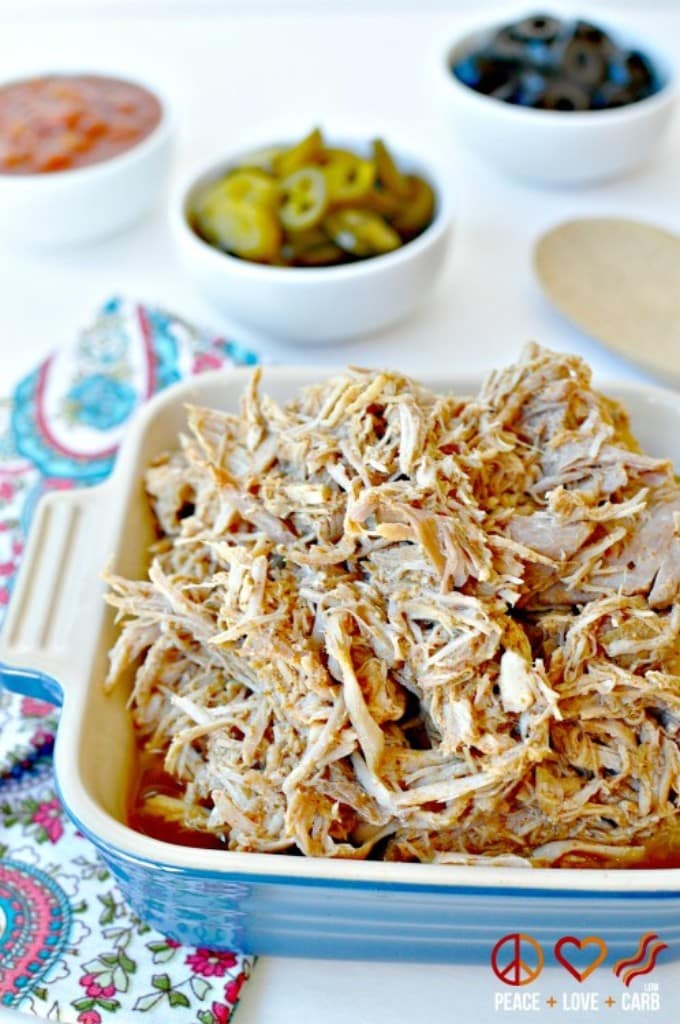 Make a huge batch of shredded taco pork to make low carb tacos, delicious salads and more. You make it in the slow cooker, so the meat is super tender and requires hardly any effort at all.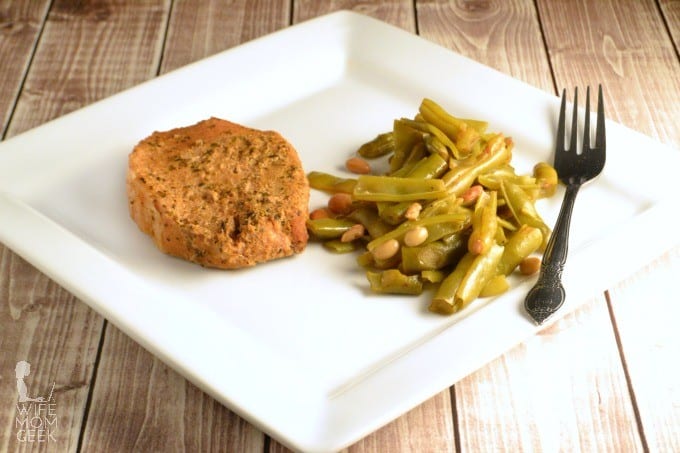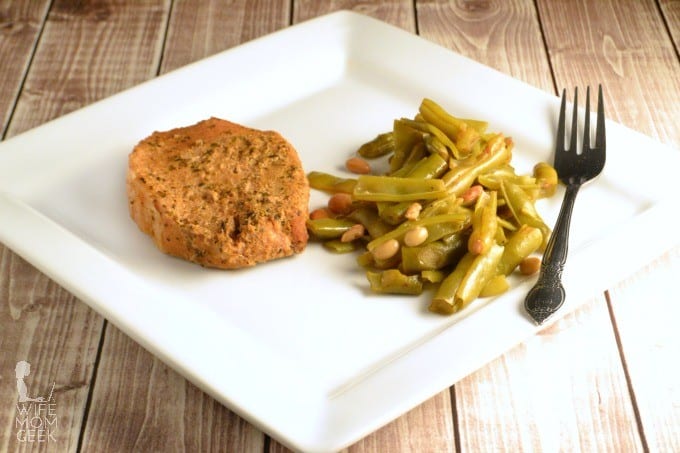 These simple low carb crock pot pork chops may not look like much, but man, are they tasty! The meat is so tender after cooking in the crockpot for a few hours. You practically don't even need a fork to eat them (though we do recommend that you use one). Ha!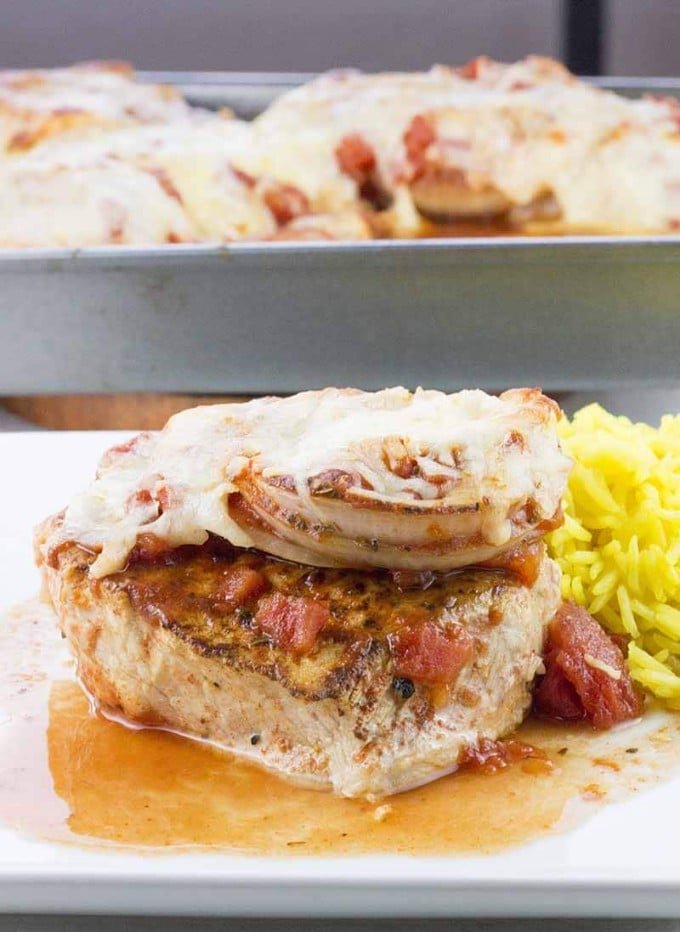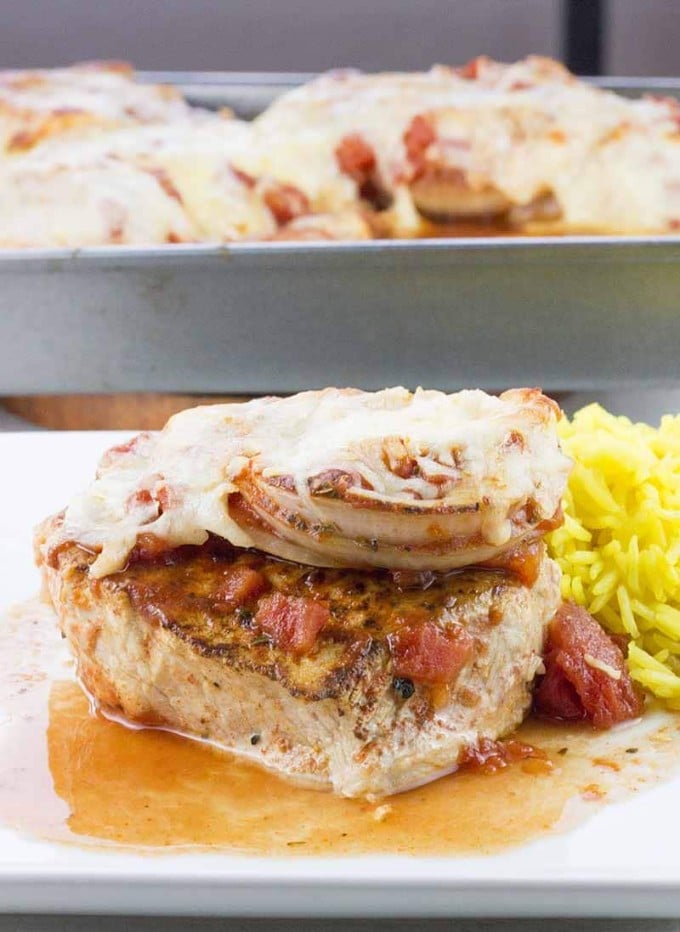 Get a huge protein boost with these delicious baked boneless pork chops in tomato sauce. I've tried this dish personally, and it's so good. The pork chops are juicy and not at all dry.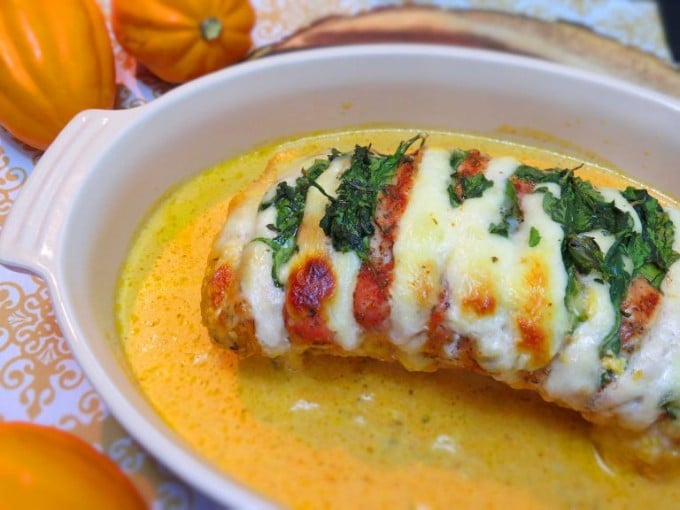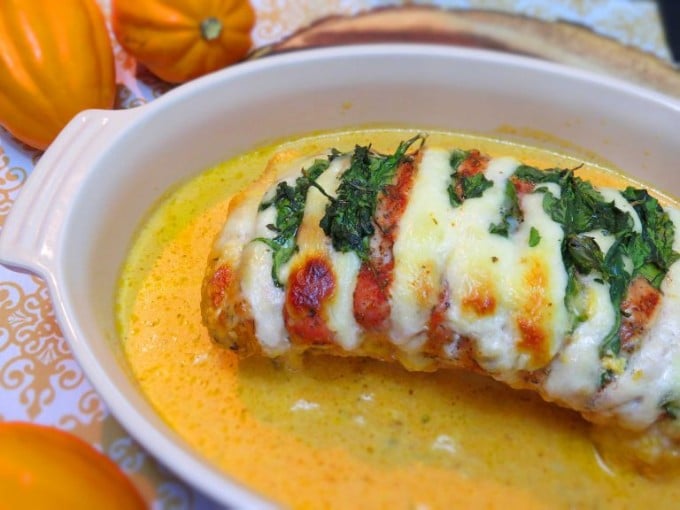 How amazing does this Hasselback pork loin look? If you're being really careful with carbs, you can perhaps skip the pumpkin alfredo sauce, but pumpkin puree only has 4 net carbs per serving, so it's still a carb-friendly dish.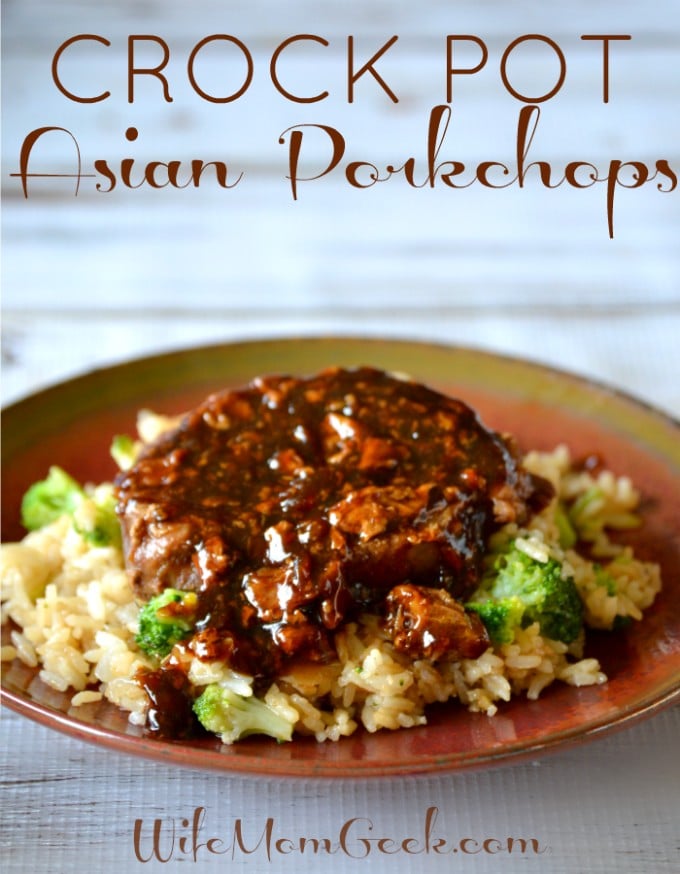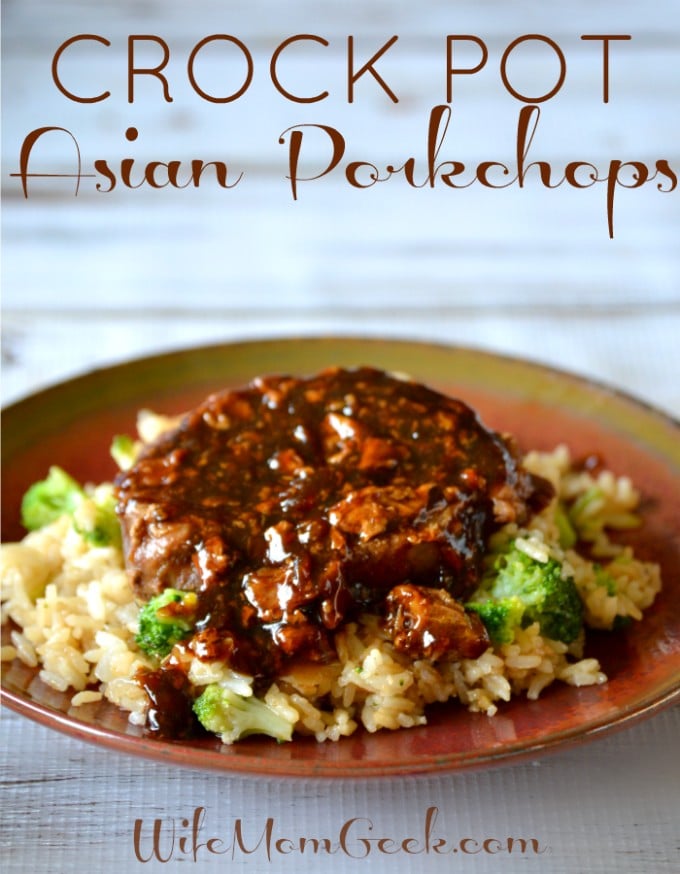 Full of flavor, these low carb Asian pork chops are a dish the whole family will love. Of course, you should serve them over cauliflower rice instead of regular rice.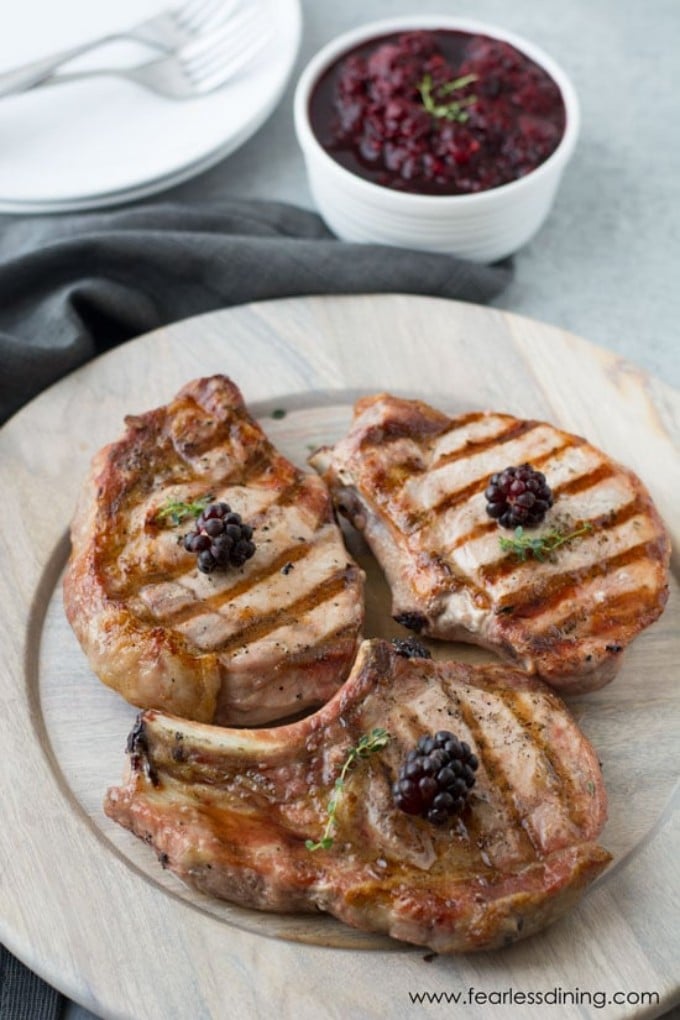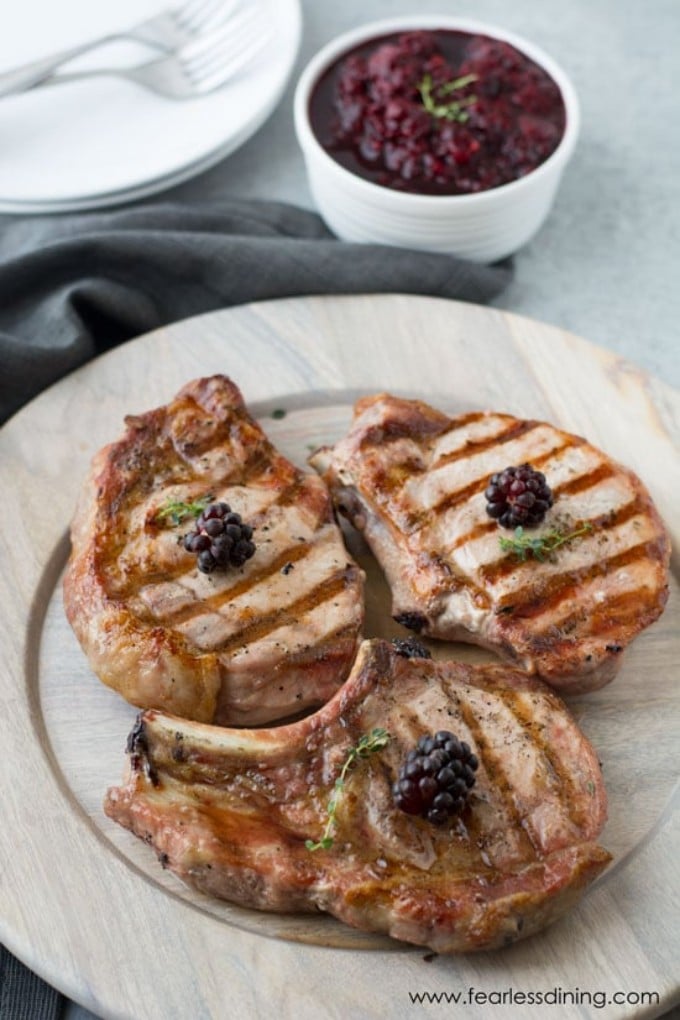 When the weather is nice, fire up the grill to make some flavorful grilled pork chops. You can skip the berry sauce if you need to, but a serving of the sauce only has 6 grams of net carbs, which you can lower by using a sugar substitute in place of the sugar.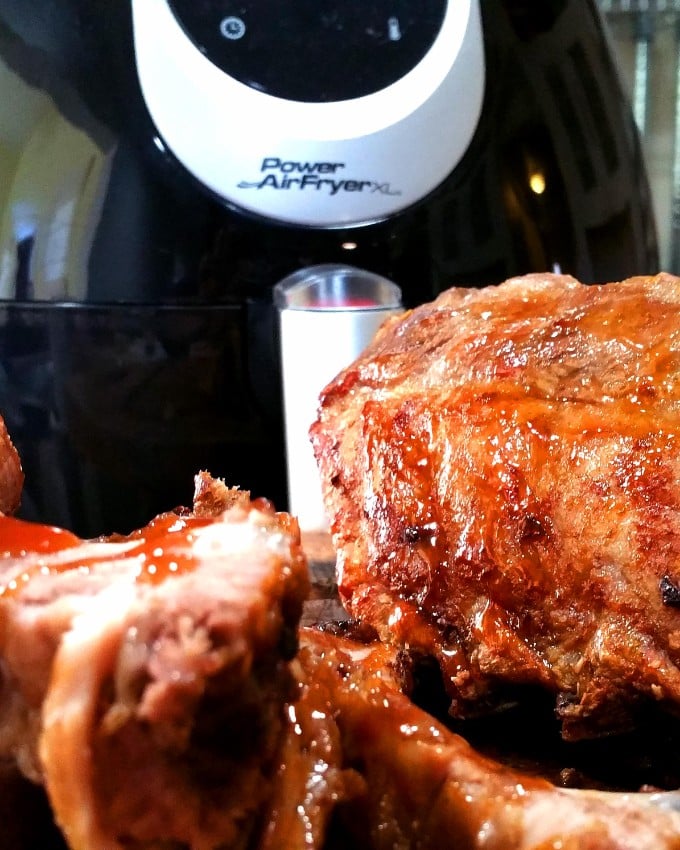 Do you have an air fryer? If so, try these air fryer ribs! Ribs in 30 minutes? Yes, please!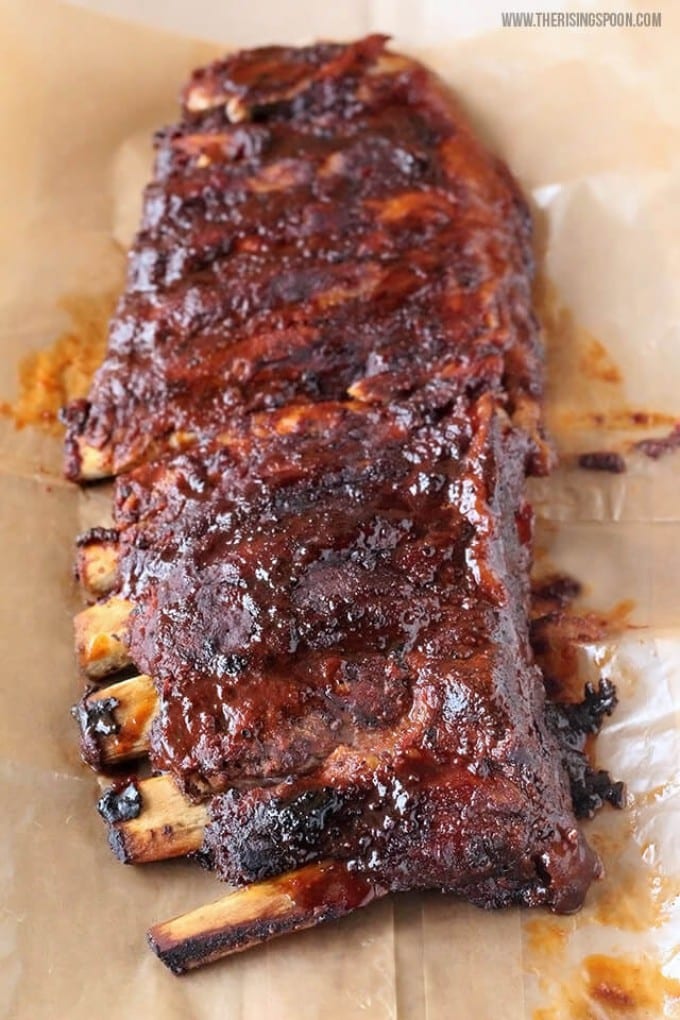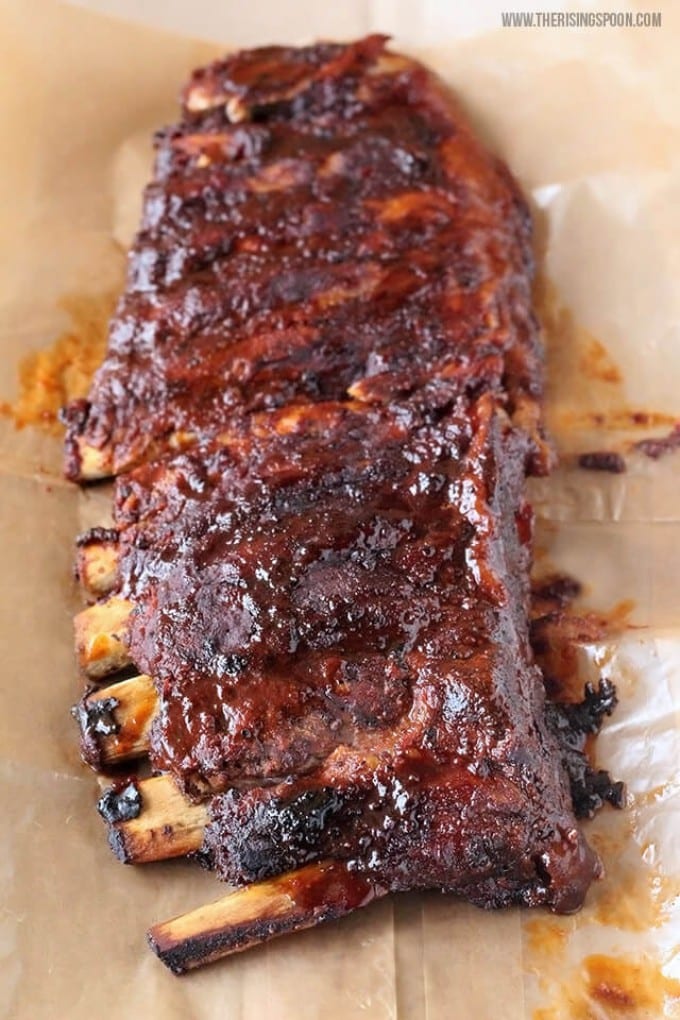 Crock Pot BBQ Ribs are such a treat, but you have to make sure you're using a low carb barbecue sauce, either bought or homemade. (We love THIS ONE!)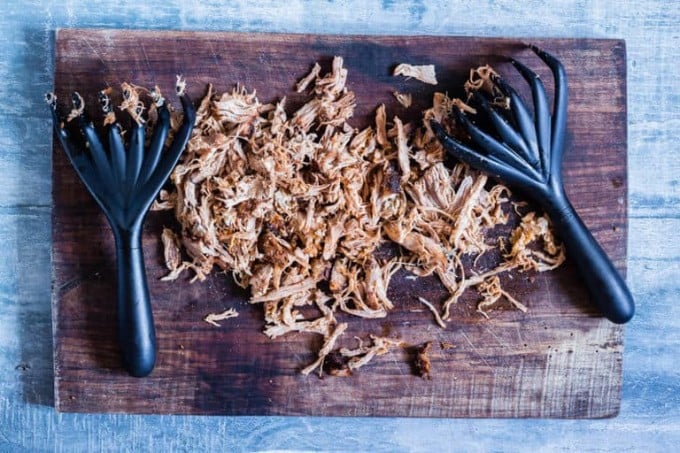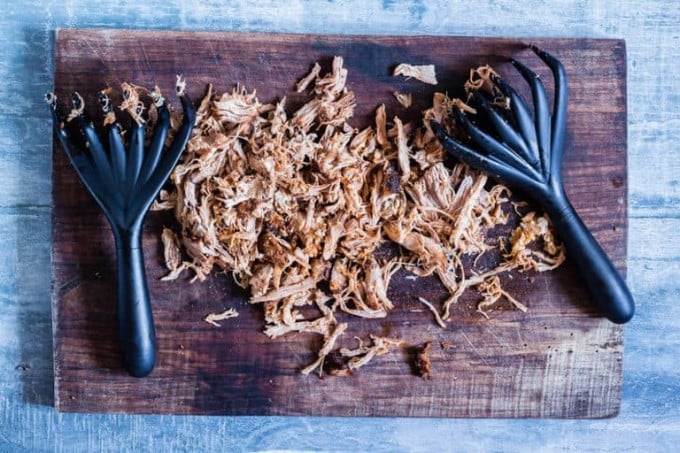 Spicy pulled pork is good on so many things! Make nachos out of low carb tortillas and this yummy pork. Add it to salads. Put it in your morning omelet. YUM!
Products to Make Cooking Low Carb Pork Recipes Even Easier:
(Amazon affiliate links)