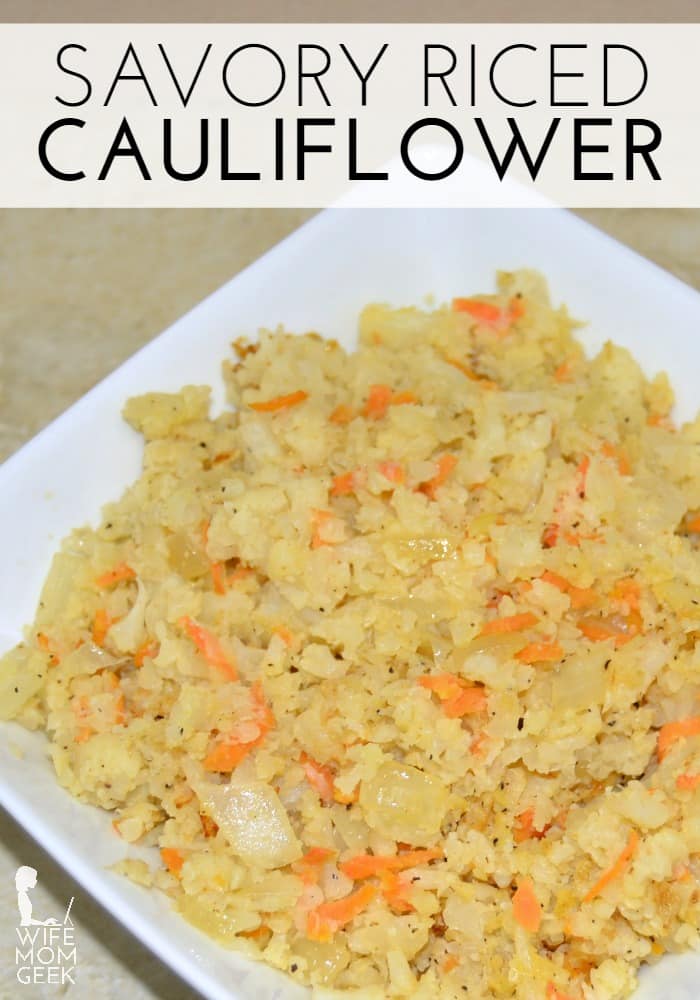 Last week, I wanted to make riced cauliflower, but unfortunately, we didn't have any of the fresh stuff. We often by frozen bags of cauliflower for steaming in the microwave, so I wondered if I could still make riced cauliflower despite the moisture from the frozen stuff. I did, and it was delicious. 
While I'll always prefer the fresh stuff because it's drier and fries up better, this absolutely works in a pinch for any of your simple low carb meals. It's also great if you're on a budget, because the bags of frozen cauliflower can often be bought for a buck, while a head of frozen cauliflower is around $3 or more here. Either way, it's a win-win.
I didn't snap a picture of the ingredients, because by this time, my husband was bemoaning the fact that he was "starving." I just rushed through it and served it up with these low-carb meatloaf muffins.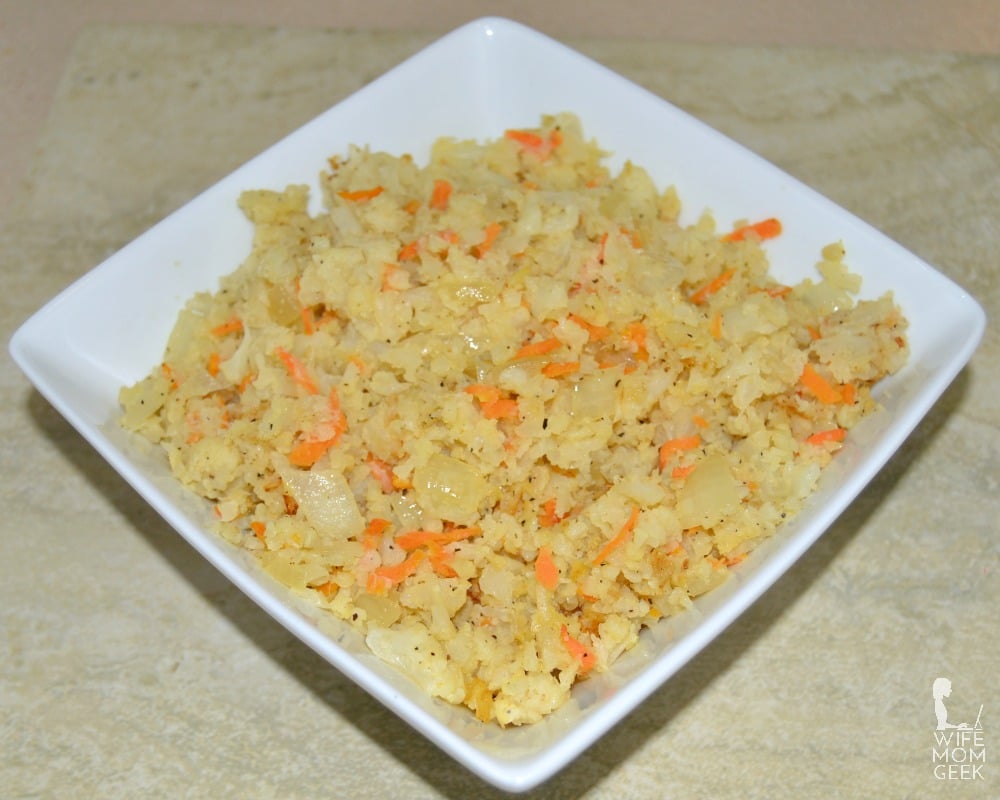 Here's the recipe. Use it. Eat it. Yum.
Want more low carb recipes? Subscribe to the newsletter to get them in your inbox every week!
If you liked this post, you'll LOVE this recipe for low carb meatloaf muffins!