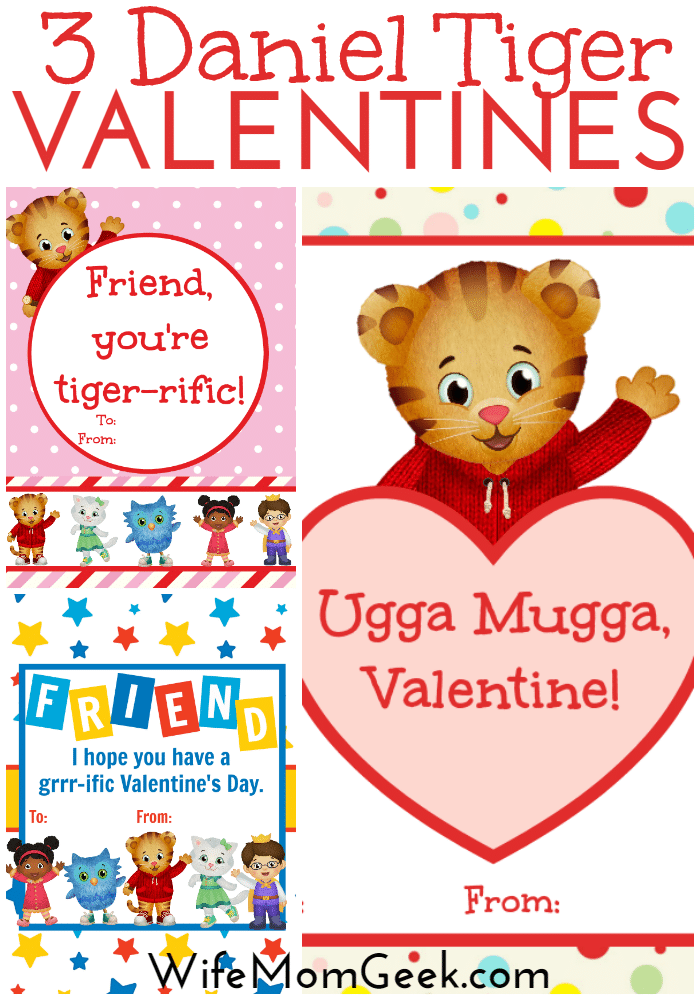 Just last year, my son was OBSESSED with Daniel Tiger. He loved the shows. He had the stuffed figures, and he had the little figurines. He played with them all day. And when his third birthday came around, I was disappointed to find out that there are hardly any Daniel Tiger party supplies. I made his invitations and banners then, and tonight, I made him some Daniel Tiger valentines to give out to his little friends. And since you can't find them in the stores, I'll share them here with you, too.
I made three different designs. The first is simple, because I like simple. It's also a bit easier on the printer ink than the other two designs. The valentine reads, "Ugga Mugga, Valentine." And if you're not sure what that means, it's just a silly phrase of affection that's used on Daniel Tiger's Neighborhood. Fun fact: It was also used on Mr. Roger's Neighborhood where Daniel the Striped Tiger was also a puppet character.
Get the free printables HERE, HERE, and HERE.
Note: Although these images are watermarked, the PDF printable valentines do not have the watermark. They'll print out just fine. 🙂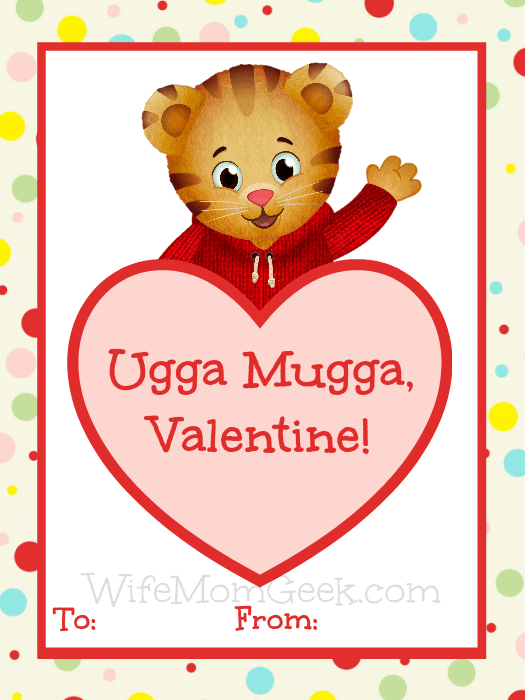 Here's the second one. I love all the pinks and reds, and I think it's a really fun design. It reads, "Friend, you're tiger-rific!" I did this one because, personally, I never liked calling my classmates "Valentine" as a child. I was weird.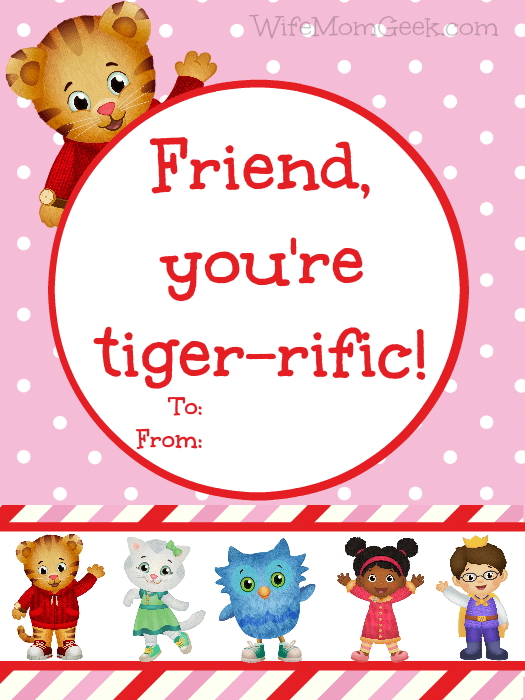 The third is my favorite. It reminds me of my son because he adores stars. It reads, "Friend, I hope you have a grrr-ific Valentine's Day."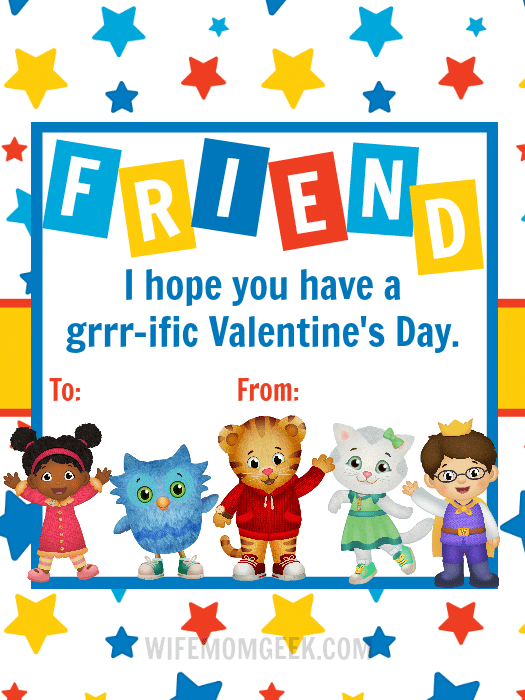 So, to recap, here are the different valentines.
Get the free printables HERE, HERE, and HERE.
Download one or all. And if you enjoyed them, please share!
For more printable valentines, check out this Great Catch bag topper for fish stickers, boats or goldfish crackers. Or, learn how to make your own valentines in Picmonkey!