Nothing feels better than coming home to a great-smelling home at the end of the day. There's something about that sweet smell and familiarity that helps you relax. But if you're using commercial air fresheners, you may have noticed that there's a slight chemical smell, too. You can easily create your own homemade air freshener spray right at home, and you no longer have to worry about the ingredients in those aerosol sprays. Ready to make your home smell better with 3 simple ingredients? Let's get started!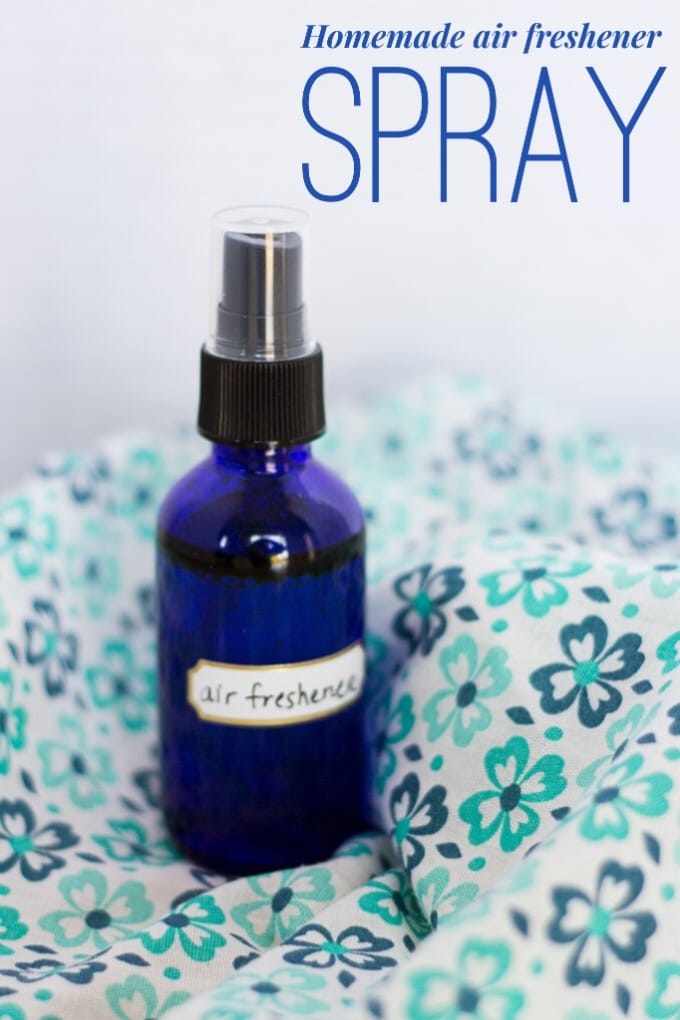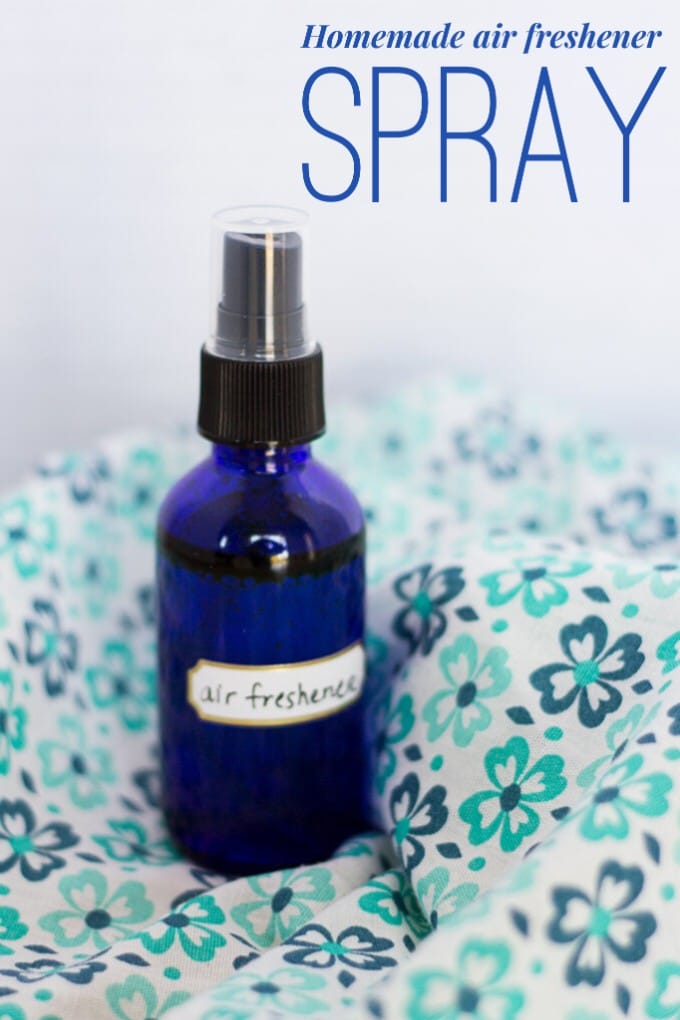 How to Make Your Own Homemade Air Freshener Spray
I love things that smell good. Candles? Check. Perfume? Check. Scented laundry detergents? Check. Lots and lots of air freshener? CHECK. And for years, I used them all day, every day and loved the way our home smelled despite having pets. But then…
Our son came along. And he's sensitive to everything, from detergents to lotions to room sprays. We go the unscented route with our household products as frequently as possible, but there really is no "unscented" replacement for an air freshener spray, right? Sure, there are odor eliminators, but they don't leave behind a lingering pleasant smell.
So I knew I had to learn to make it myself. I researched how to make natural air freshener spray and was surprised to find how simple it really is. Are you ready for it?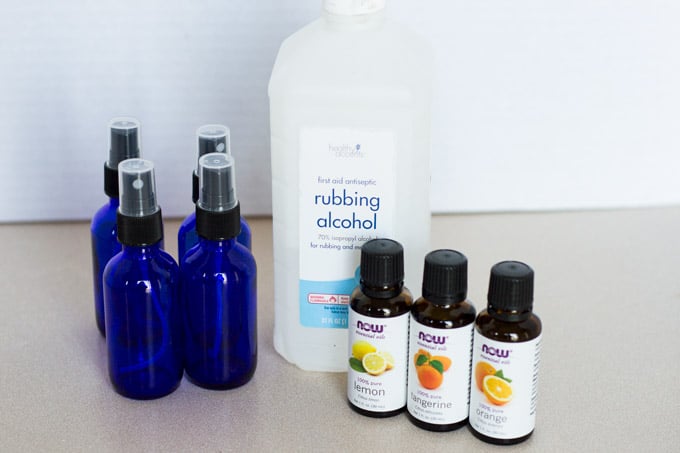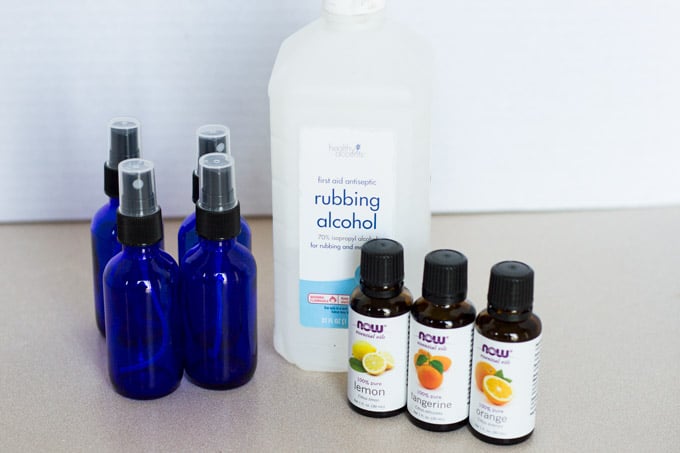 You'll need:
3/4 c. distilled water
2 tablespoons rubbing alcohol
20-30 drops of your favorite essential oils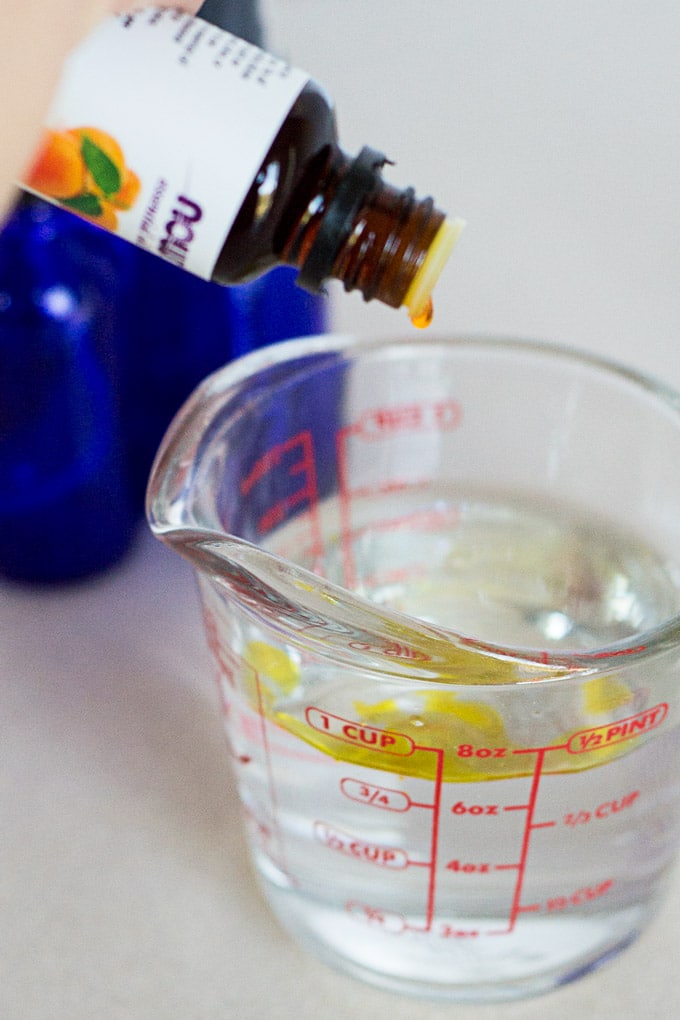 That's it! Just combine those ingredients and pour them into an 8-ounce amber GLASS spray bottle. Or, if you're like me, you want several bottles in your home. I use these small 2 ounce bottles and have one in each bathroom, the living room, and in my purse. Hey, you never know when you need to freshen the air somewhere!
By the way, I used this citrus trio of essential oils to create a bright, spring-like scent for the home. It includes lemon, orange, and tangerine essential oils. I added 10 drops of each to the entire 8 oz. solution and then split that solution between the 2-ounce bottles. All of them smell absolutely amazing… you can't go wrong with this set!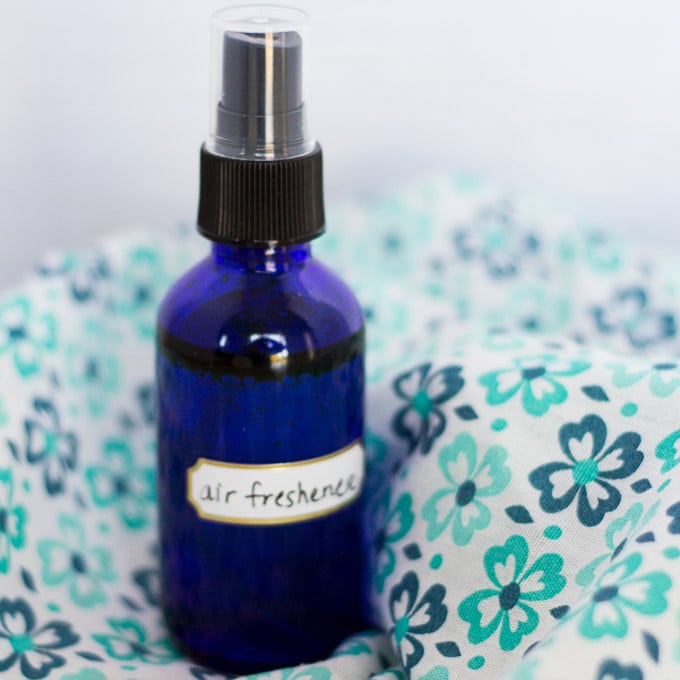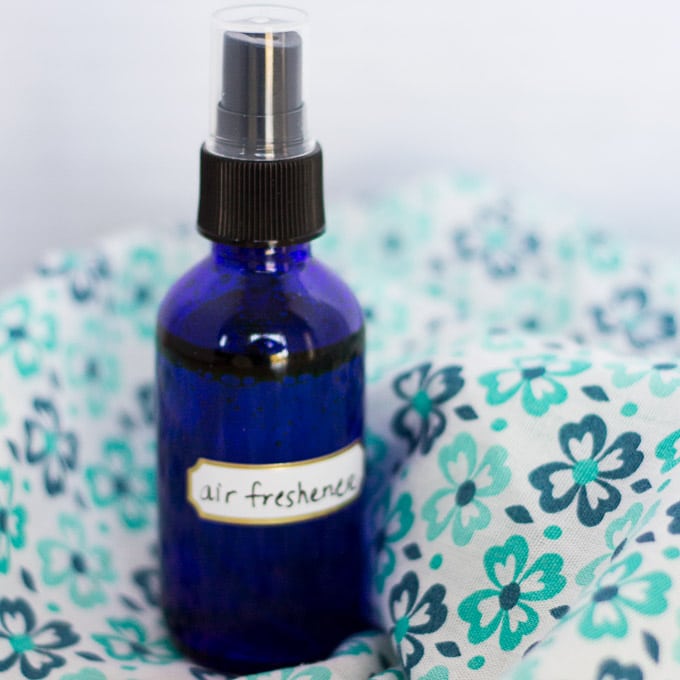 And honestly, I'm not picky when it comes to essential oils. As long as they smell great, I use them. I mostly put them in household and beauty products like this lemon mint sugar scrub, or this lice prevention spray. I never really apply them topically without heavy dilution. If you plan to, you'll want to research your oils more carefully.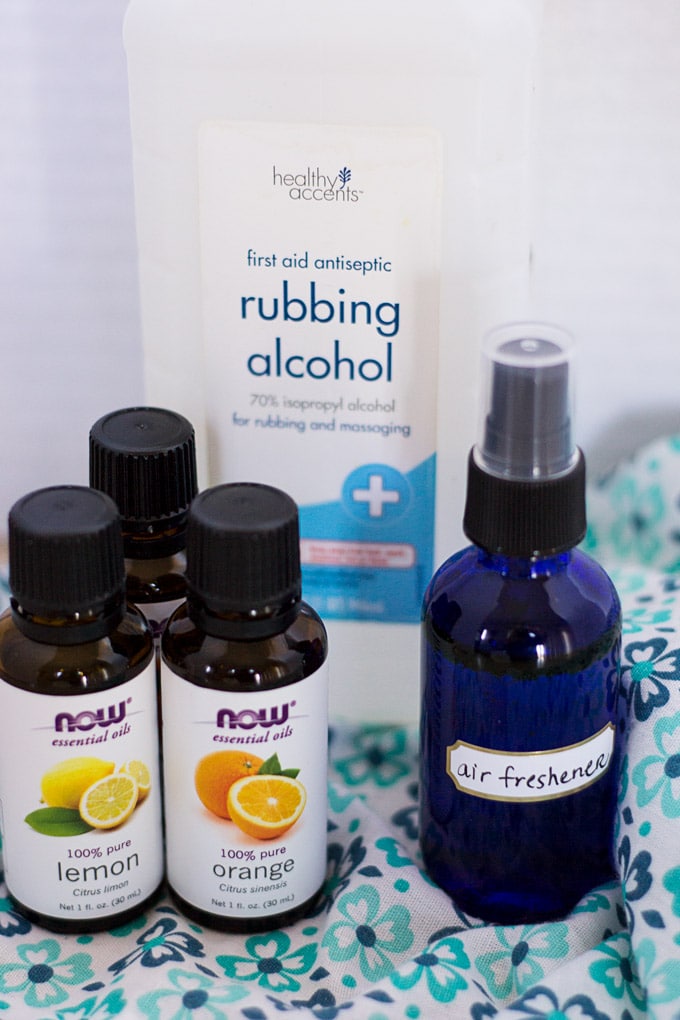 If you'd like to make more simple and natural DIY products, check out these posts: