Do you want silky skin for spring and summer? Perhaps you just suffer from dry skin (as do I) and want to smooth out the rough spots with a homemade beauty scrub. Either way, this Lemon Mint Sugar Scrub is perfect for you. It smells so good, and using it once or twice a week to exfoliate will bring out the beautiful, soft skin you know is hiding underneath.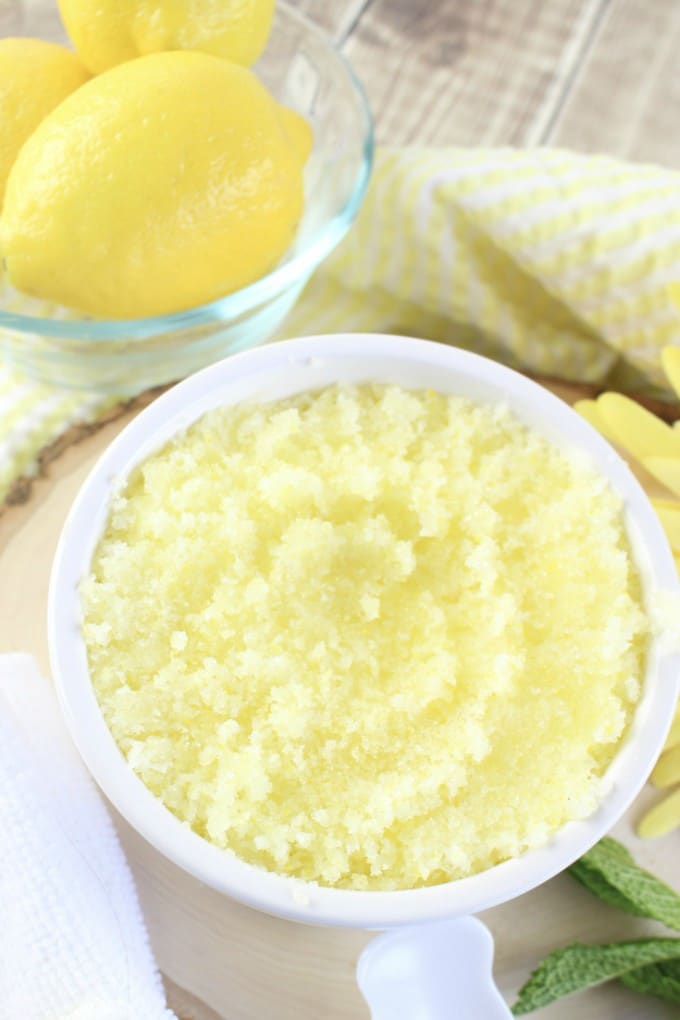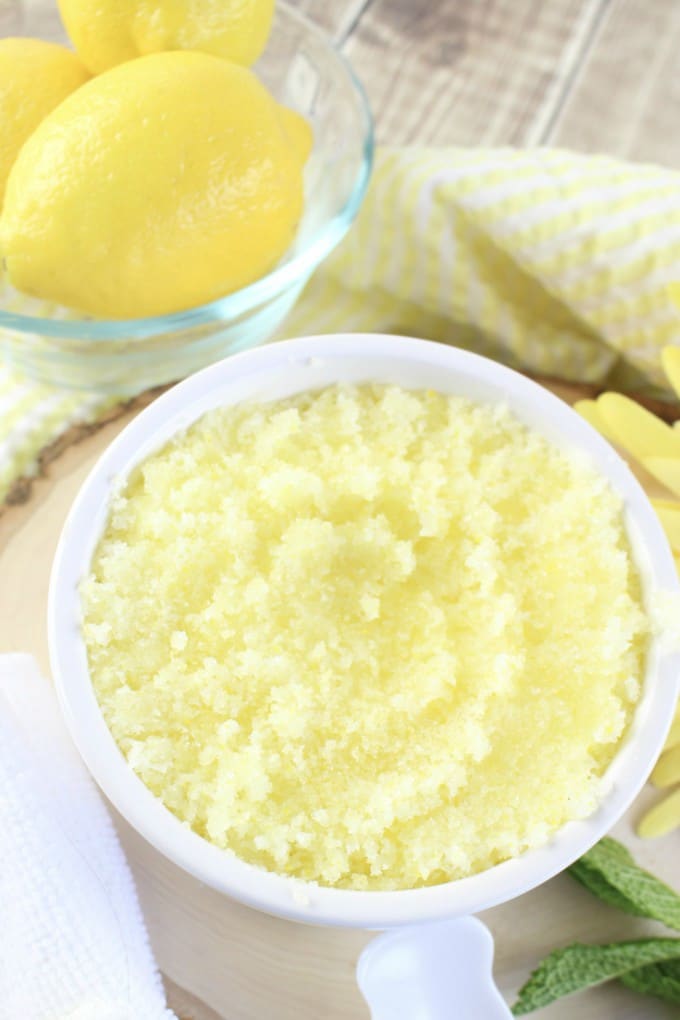 Something about spring makes me want to slather my skin in fresh-smelling beauty products. I can't be the only one, right? If smoother skin is one of your beauty goals for warmer weather, you MUST make this lemon mint sugar scrub. It's super easy to do (only takes a few minutes), and it smells amazing.
Have you ever combined lemon and peppermint? If not, it may sound like a strange combination, but I assure you it's divine. It's one of my favorite essential oil diffuser combinations, and I like it in my homemade beauty products, too.

Let's get to the sugar scrub recipe, shall we? It'll make a wonderful gift for Mother's Day or Christmas!
How to Make Lemon Mint Sugar Scrub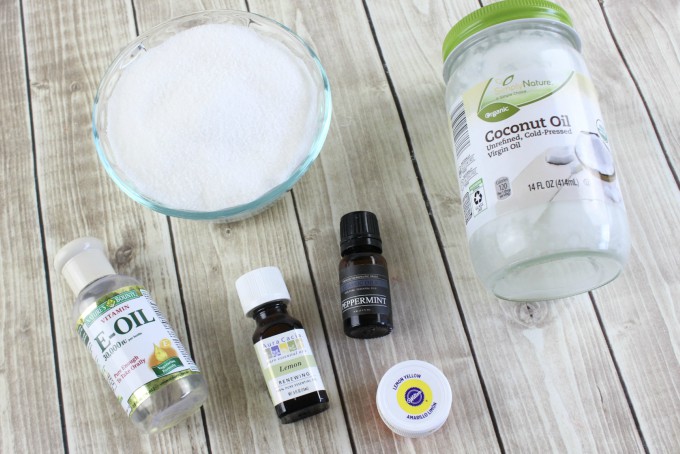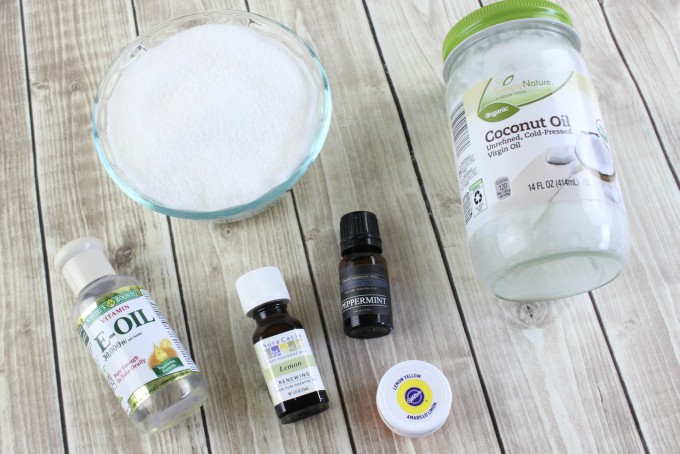 Yields – 1 1/2 cups
Ingredients for Lemon Mint Sugar Scrub
1 cup granulated sugar
1/2 cup coconut oil
10-12 drops lemon essential oil
5-6 drops peppermint essential oil
3-4 drops Vitamin E oil

Directions
1. Add all of the ingredients into a mixing bowl. Mix well to incorporate.
2. Transfer to an airtight glass container and store up to 3 months.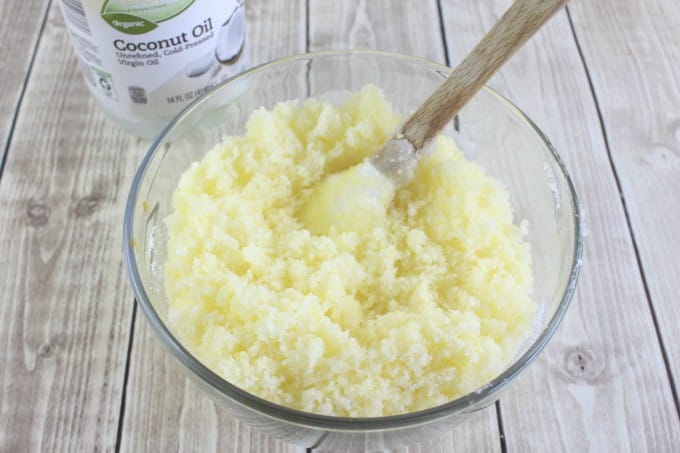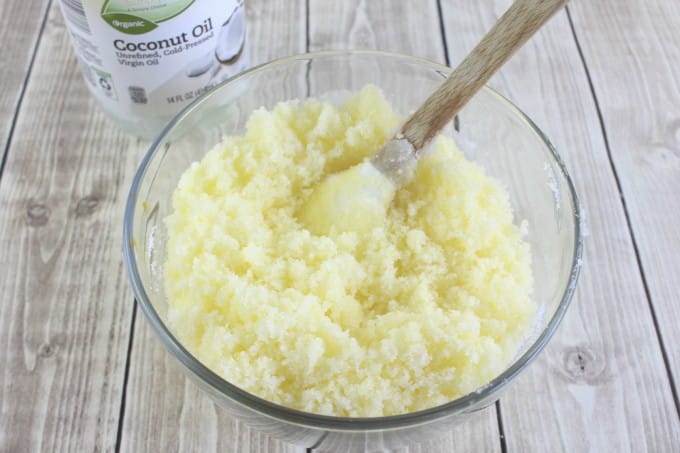 How to Use the Lemon Mint Sugar Scrub
1. Wet your skin in the shower and generously apply the lemon mint sugar scrub.
2. Massage your skin in a circular motion to allow the sugar to gently exfoliate any dead skin and allow the coconut oil to moisturize. Enjoy the energizing and awakening scents of lemon and peppermint!
3. Rinse with warm water and pat dry with a towel.
4. Apply your favorite body lotion.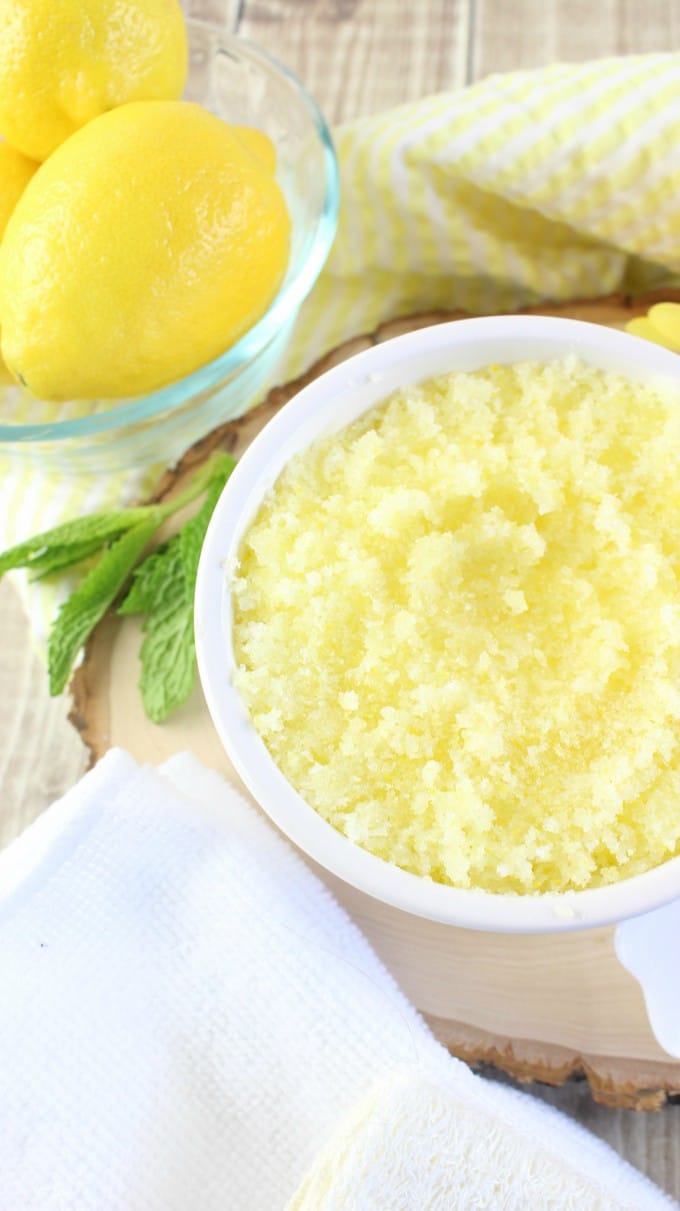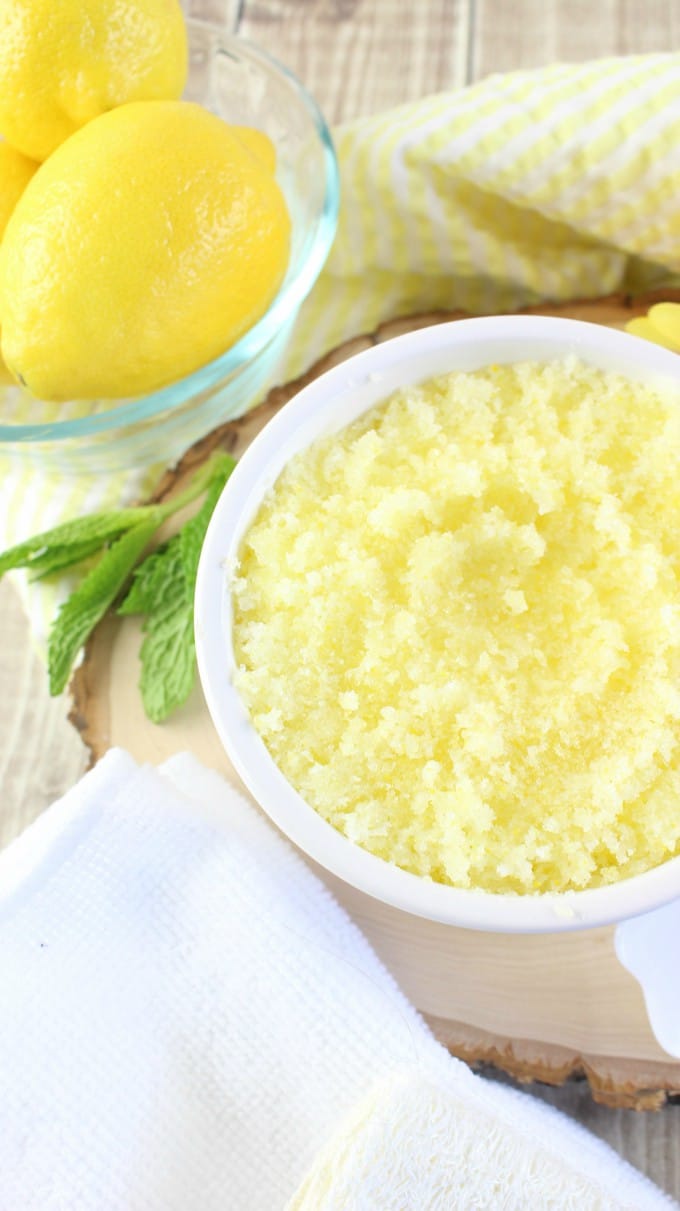 If you like this Lemon Mint Sugar Scrub, you'll also enjoy this homemade face scrub and the post below: