I have a confession to make. I'm not crazy about asparagus. And as a girl who loves her veggies, I've come to realize that it's probably because I've not put that much effort into finding asparagus recipes that I'll actually like. Since I've seen so many yummy looking options at our Funtastic Friday link party in recent weeks, I've put together this list of ways to cook asparagus to help all of us who shy away from this veggie!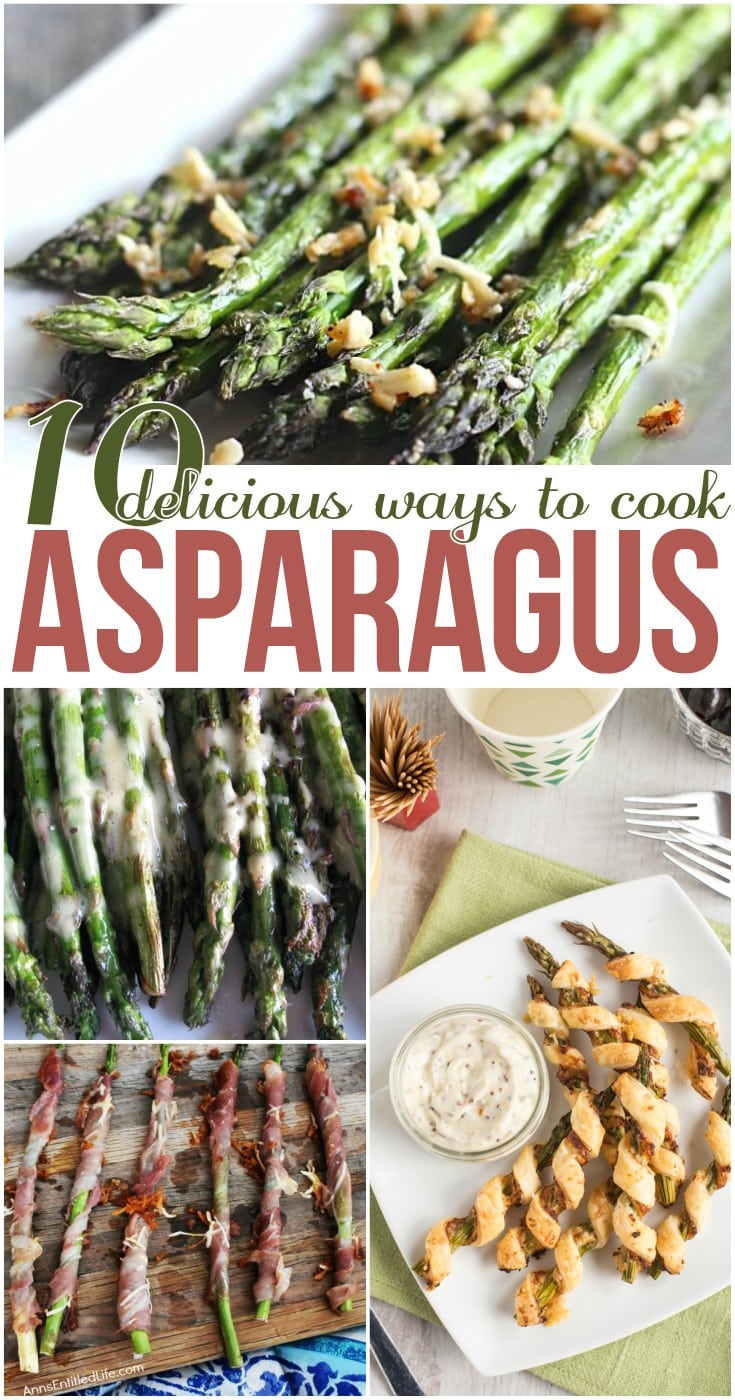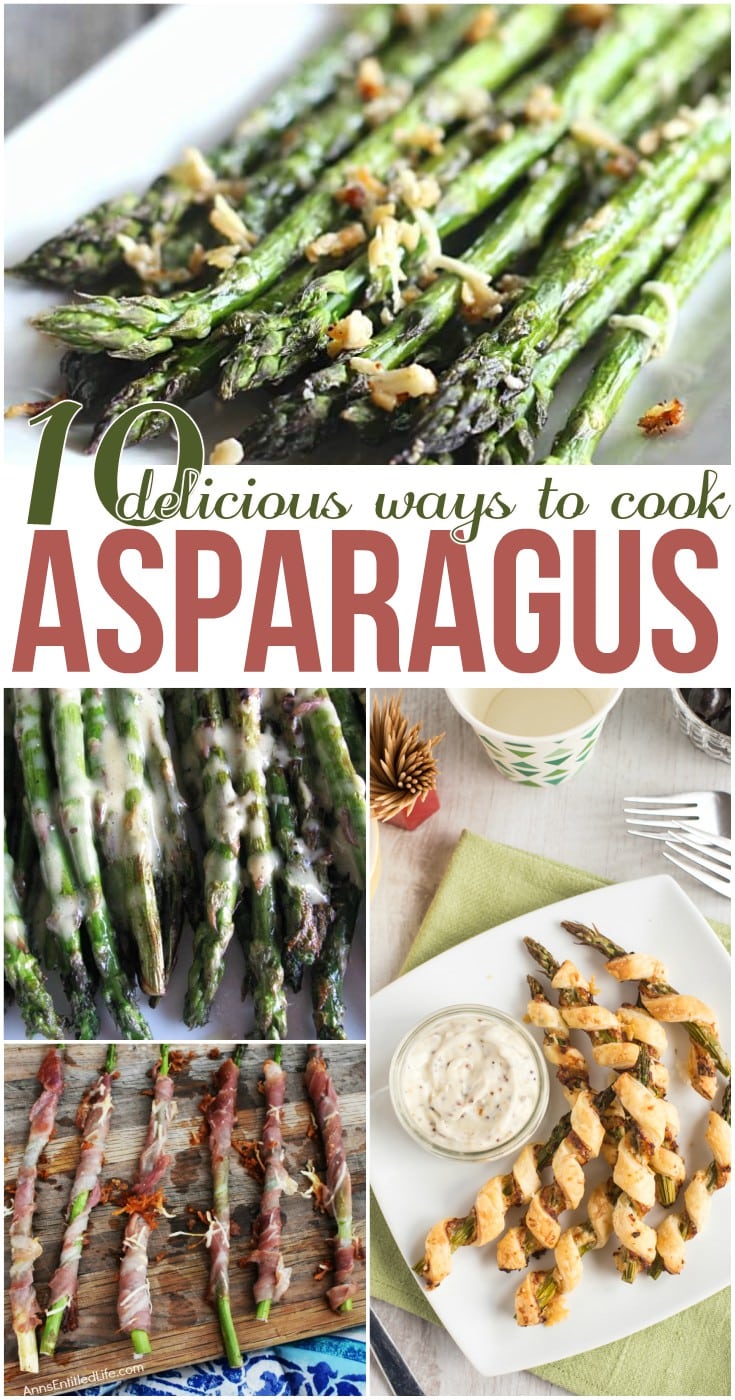 Prosciutto Asparagus Spears make tasty appetizers for a nice brunch or party with the girls.
Bacon Asparagus Bundles are lovely, too. Everything is better with bacon.
Veggie lover or not, I don't think anyone would be able to resist these Cheesy Asparagus Straws with Mustard Mayo. Scrumptious!
Spreading Good Tastes offers excellent advice on how to roast asparagus.
This Honey Lemon Asparagus recipe looks like a deliciously fresh version is the first on my list to try!
Speaking of roasted vegetables, you can't go wrong with Garlic Parmesan Roasted Asparagus. There's just something about roasting vegetables that really brings out their flavor.
Grilled Asparagus with Hollandaise Sauce is a favorite from our fellow link party host, Sherry.
Lemon Balsamic Asparagus is a little tangy, a little sweet and full of flavor. It's the perfect healthy side dish for your spring and summer meals.
Top asparagus with olives, feta and lemon zest for a flavorful side. I think I could make a meal of that — it looks amazing!
Tuscan Roasted Asparagus is best made in the summer when veggies are the freshest. I can't wait to go to our Farmer's Market this year!