Sweet orange oil, lemon oil, and bergamot oil are all well known for helping users feel more alert, feel more positive, and can even help purify the air. Together in this Essential Oil Mood Lifting Spray, they offer a sweet citrus scent and can really help boost your spirits with just a few sprays.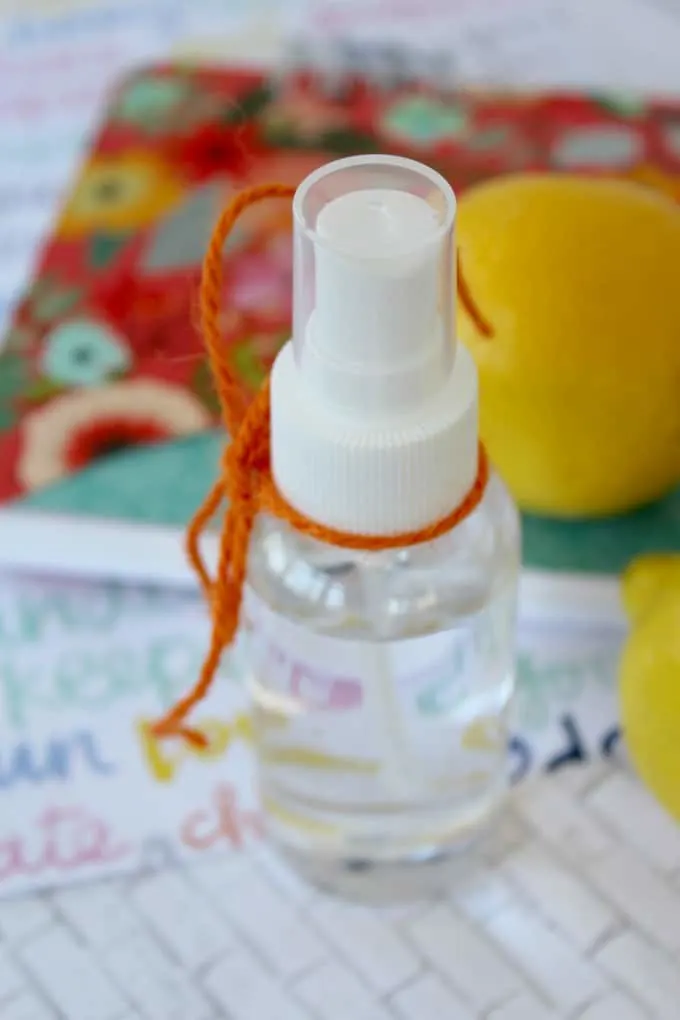 Scent really affects my mood – do you experience the same thing? Ever since I was little, I was drawn to citrus scents. They made me feel more alert, and they were pleasant to the senses. But better yet, I noticed that my mood was almost always better after smelling something citrusy. Grapefruit is probably my favorite, followed closely by orange and lemon.
Get our recipe for Citrus Homemade Air Freshener Spray!
The combination of citrus scents in this Essential Oil Mood Lifting Spray is amazing. Make it — you'll see. You'll feel more alert after a few sprays of this (and perhaps your morning cup of coffee). Let me know what you think!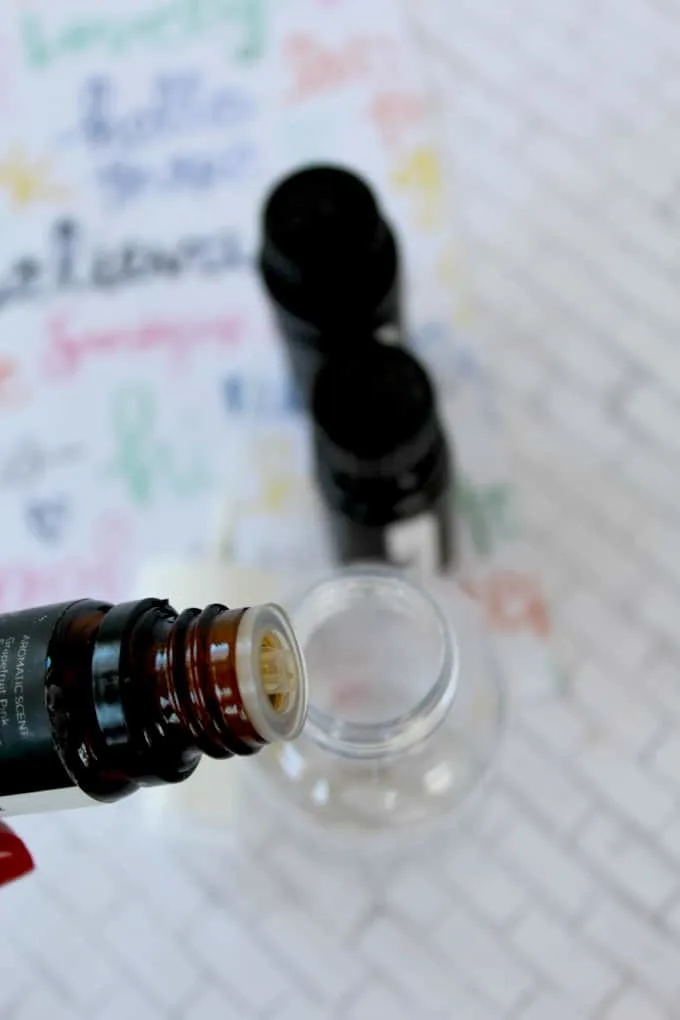 Essential Oil Mood Lifting Spray
Supplies needed:
2 oz. spray bottle (if storing in drawer you can use clear, if leaving the bottle on the counter use a colored glass to protect the contents from breaking down)
2 oz. of water
5-7 drops of sweet orange oil
5-7 drops of lemon oil
5-7 drops of Bergamot oil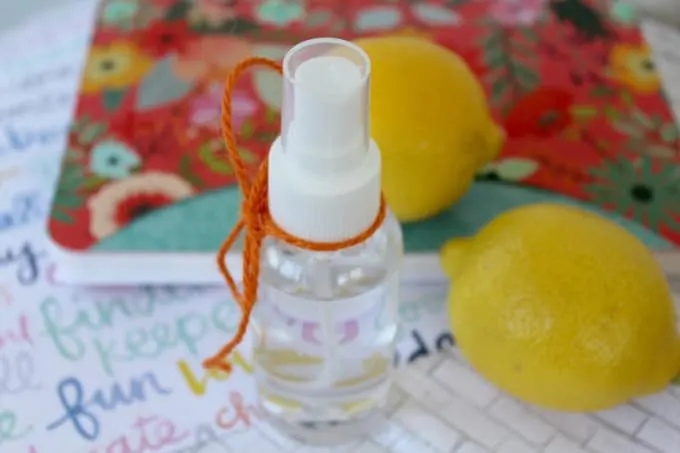 Directions for the Essential Oil Mood Lifting Spray:
1. Begin by filling the spray bottle ¾ of the way full with water. You don't want to fill it much more than that since the oil will take up space.
2. Add in the sweet orange oil, lemon oil, and bergamot oil one at a time. Start by adding 5 drops of each but add up to 2 more of each if you wish for a stronger scent.
3. Replace the lid and shake well. In fact, you will want to shake well before each and every use.
4. Spray and inhale as needed when you can use a boost in energy and need a pick me up. It is perfect for taking to work or even keeping in your purse for when you are stuck inside for a long time and need a mini getaway.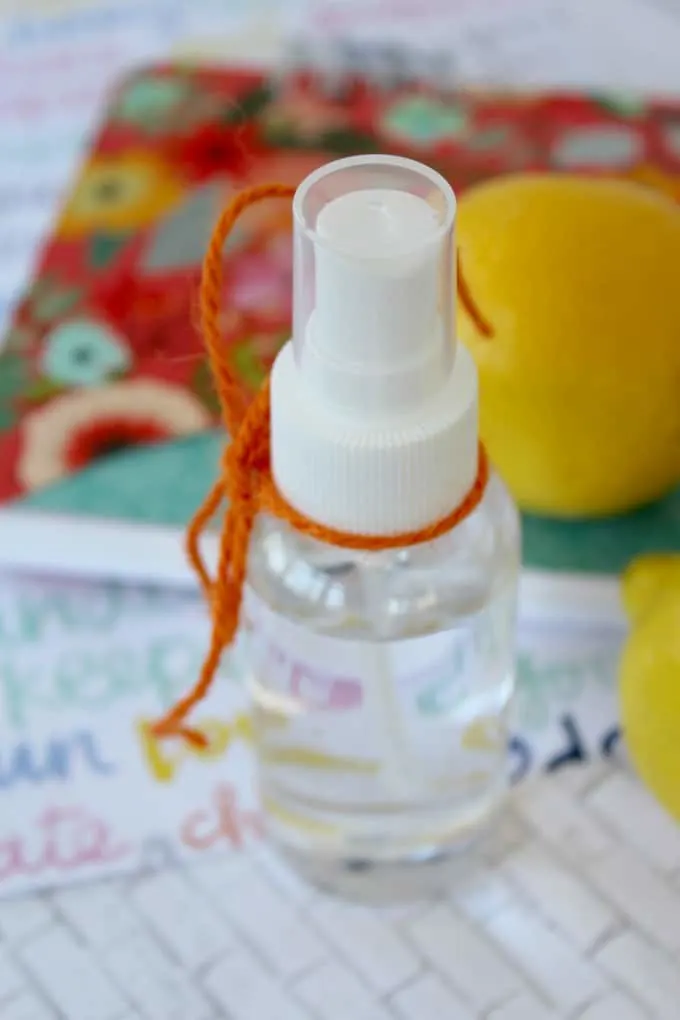 Visit MyStayAtHomeAdventures.com to find out my favorite 10 Essential Oil Combinations to Diffuse.
If you liked this Essential Oil Mood Lifting Spray, then you won't want to miss: