Summer is the perfect time to get outdoors with your family and friends. With all of that beautiful sunshine, it'd be just a shame to waste a day inside. But, it can be hard to come up with new, fun things to do, and it's pretty easy to find yourself spending the summer on your couch accidentally. In an attempt to keep my own summer from falling into a rut this year, I've come up with this list of 23 Outdoor Games to Make Summer a Blast. Hopefully, it will help your family, too! From old classics to new favorites, this list is sure to keep your family out of the house and having fun.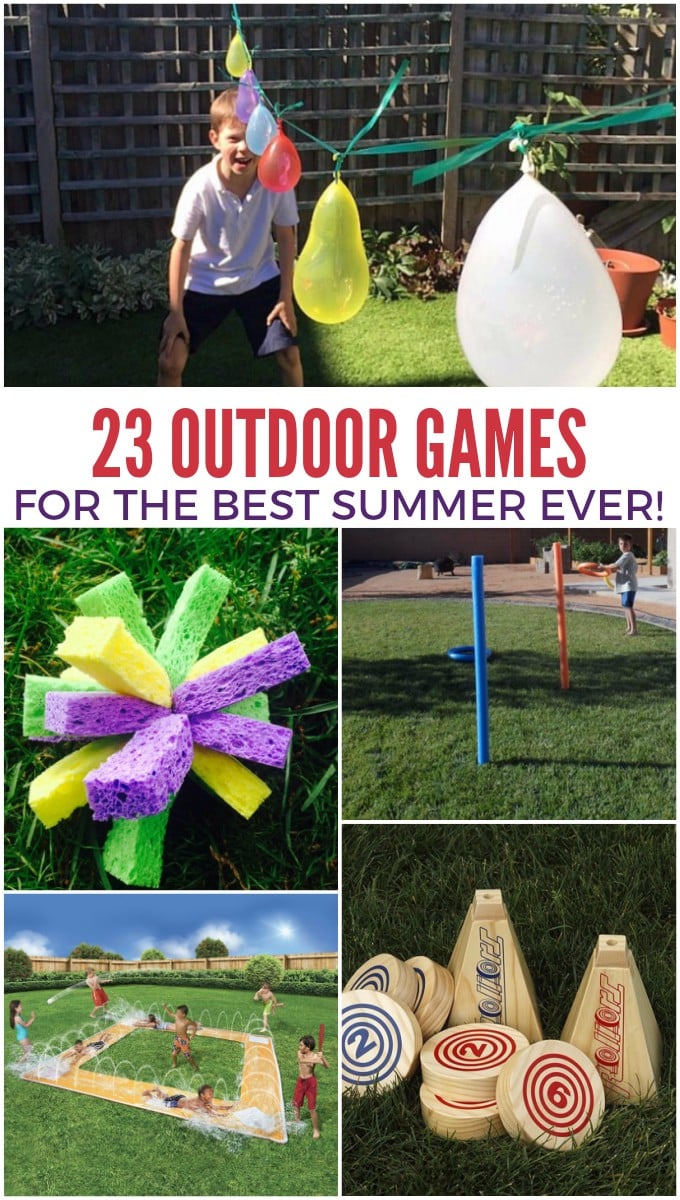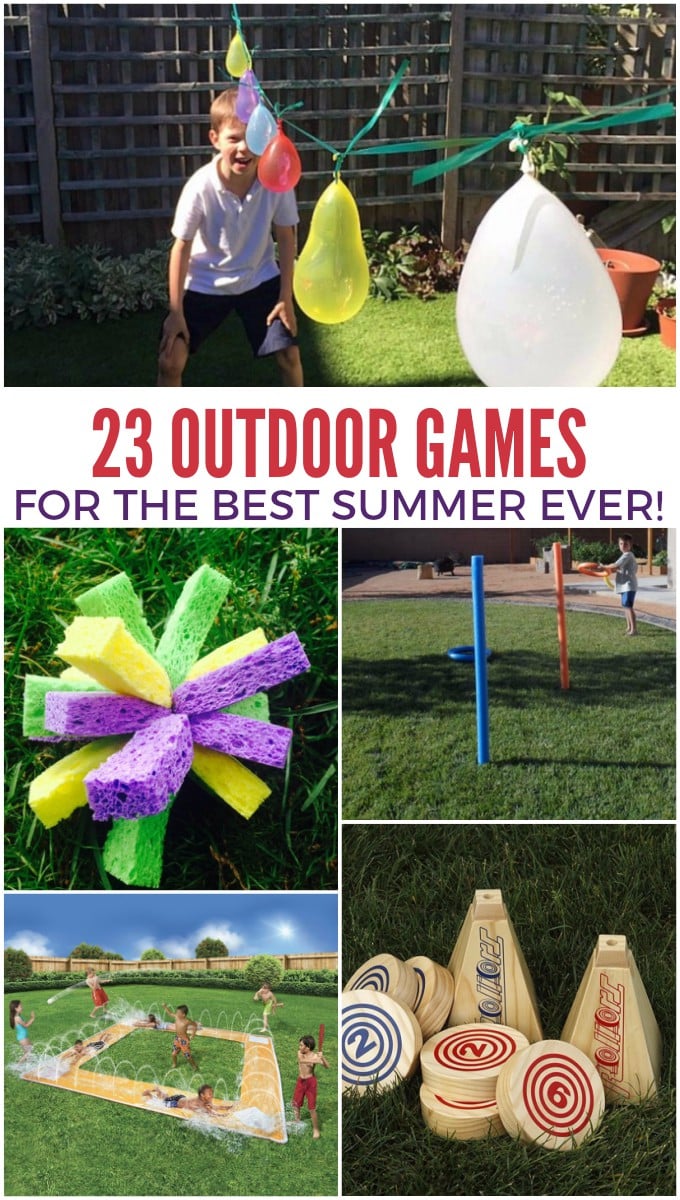 Outdoor Games for Summer
Grab some water balloons, and tie them on a string above everyone's heads. Blindfold each player (or not), and see who can burst the most balloons during their try. Everyone will have a blast getting soaked!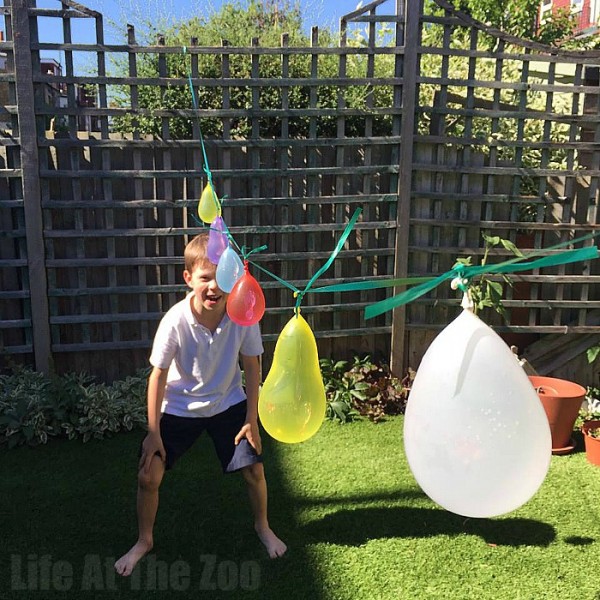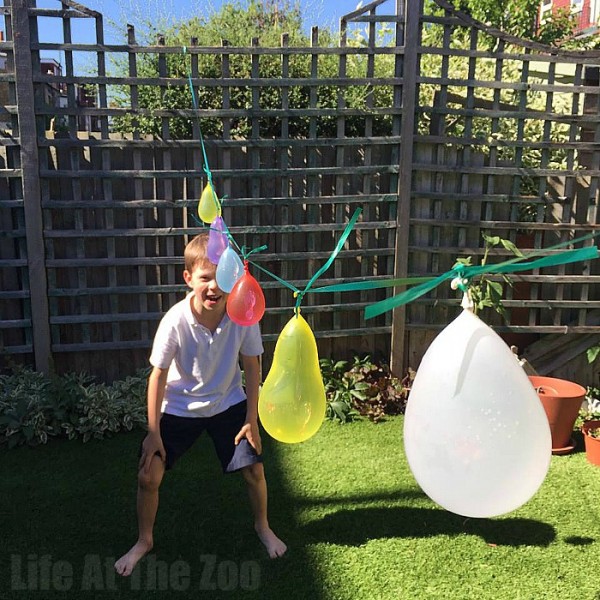 Best for ages 6 and up, this water roulette game will help keep you and your kids cool and entertained this summer. Fill it with water, strap it onto your head, spin the spinner, and hope you don't get wet!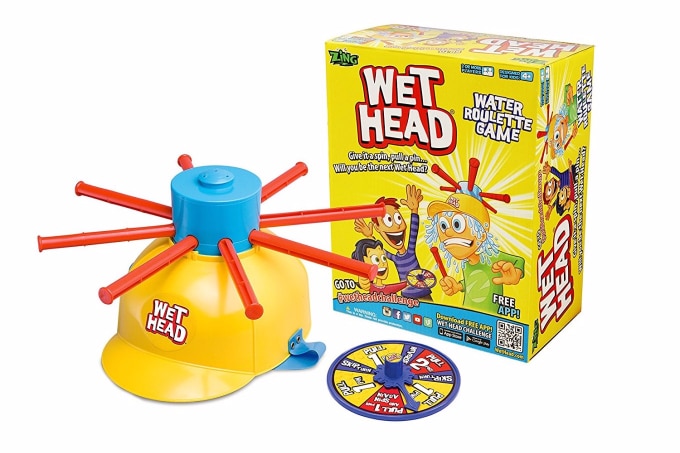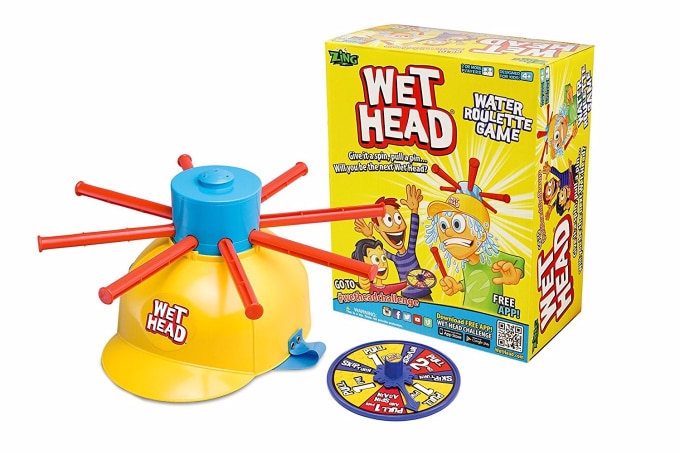 Ladybug vs. Tadpoles Tic Tac Toe
I LOVE this concept! Simply decorate some rocks with two opposing "teams" (here we have ladybugs and tadpoles), paint the tic tac toe board on a wooden round, and you're all set.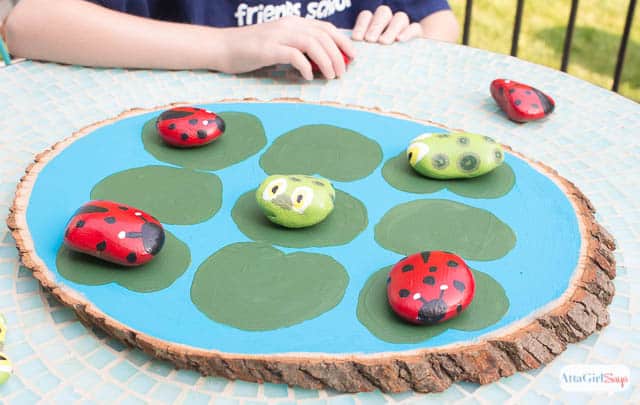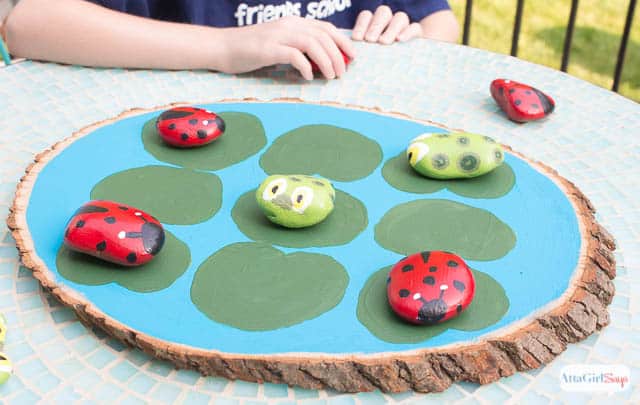 Go bowling in your backyard with this comically large bowling set! Since it's soft and inflatable, it's fun and safe for all ages.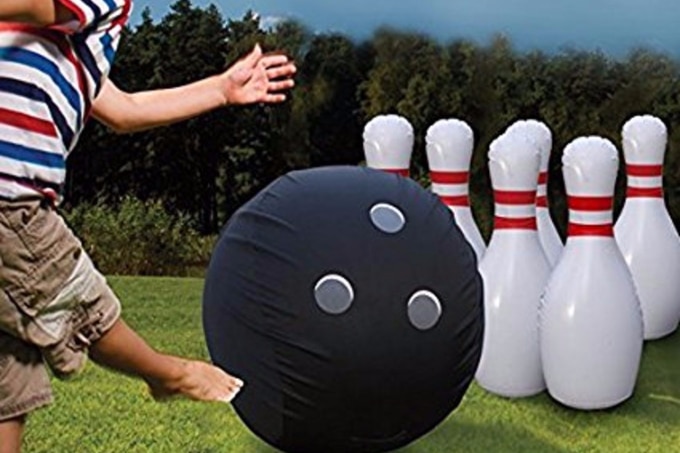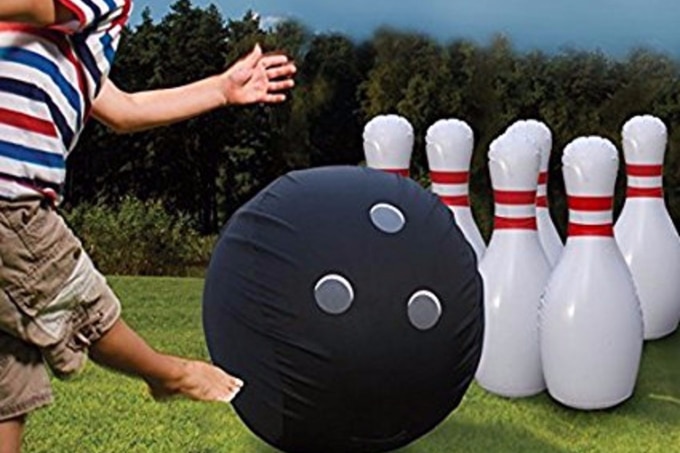 Speaking of bowling, set up big stacks of legos, and use a frozen ball of ice to knock them down. What an innovative way to stay cool!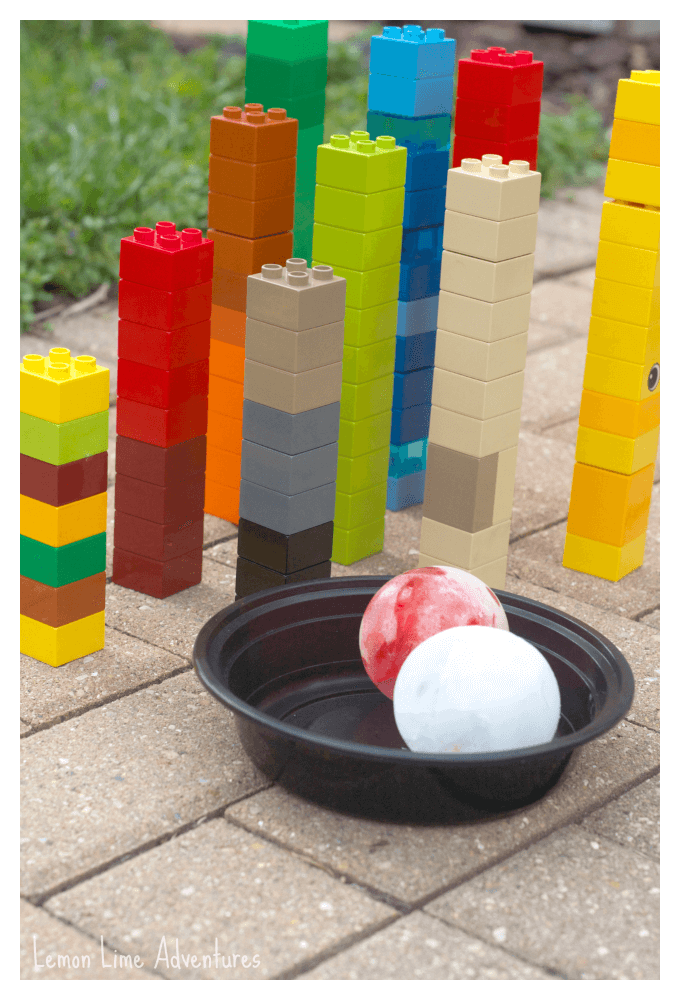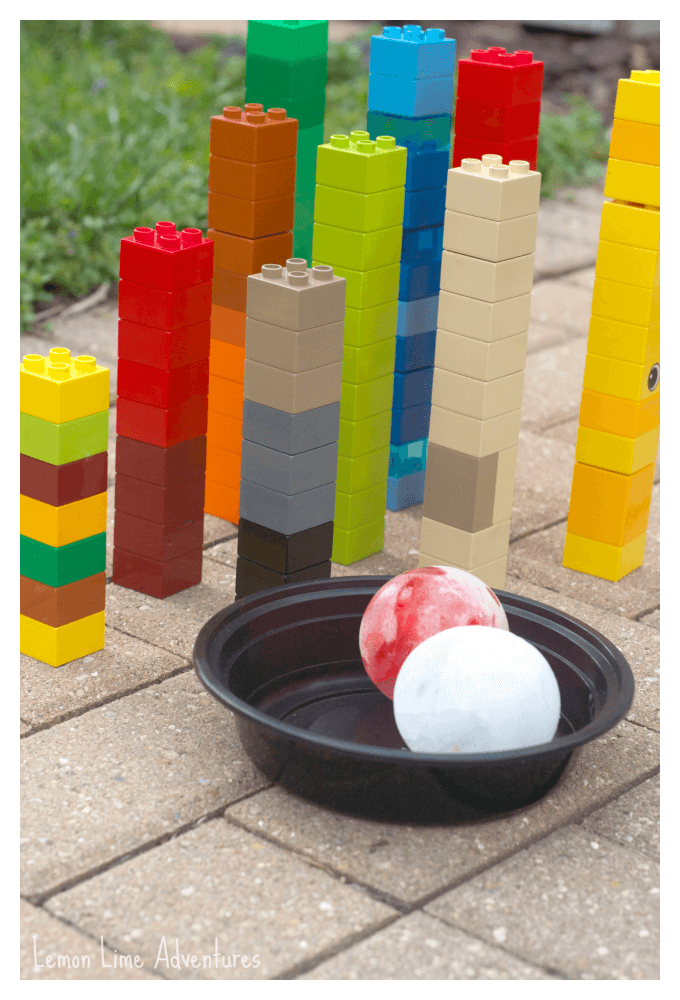 A summertime classic, this game is perfect for parties, trips to the beach, or just backyard fun. Recommended for ages 8 and up, you and your family are sure to have tons of fun.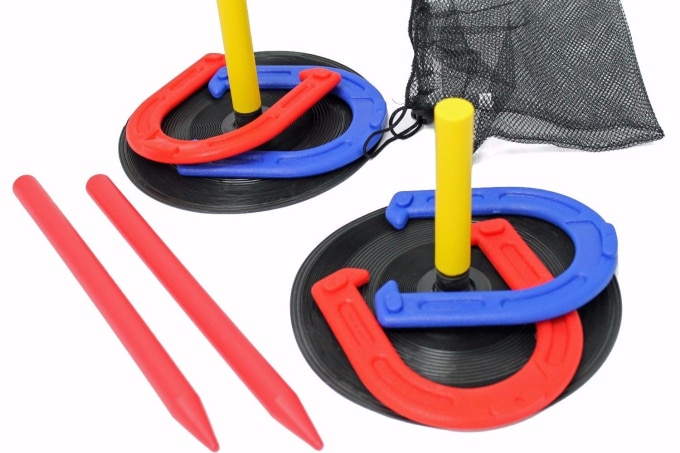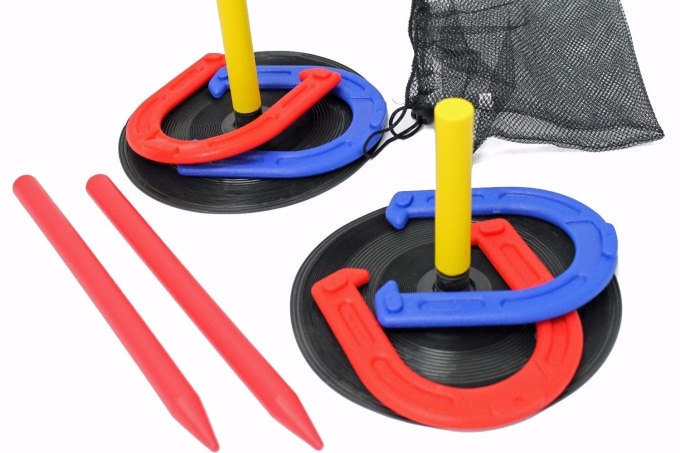 This game combines horseshoes, bocce ball, and bowling. The pieces are easy to pick up and super durable, which means this all-ages games will last you for years!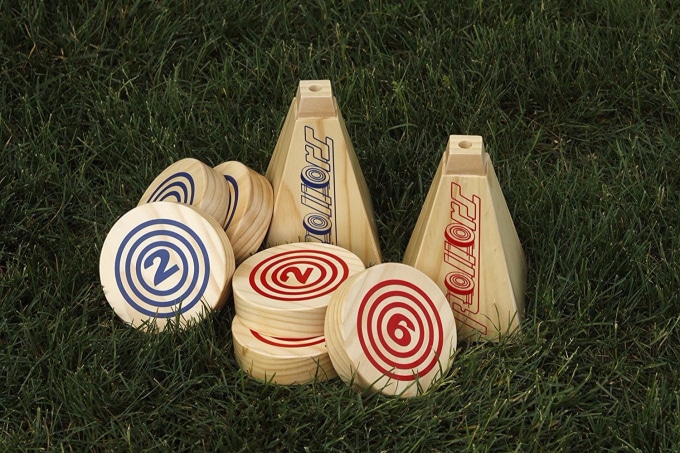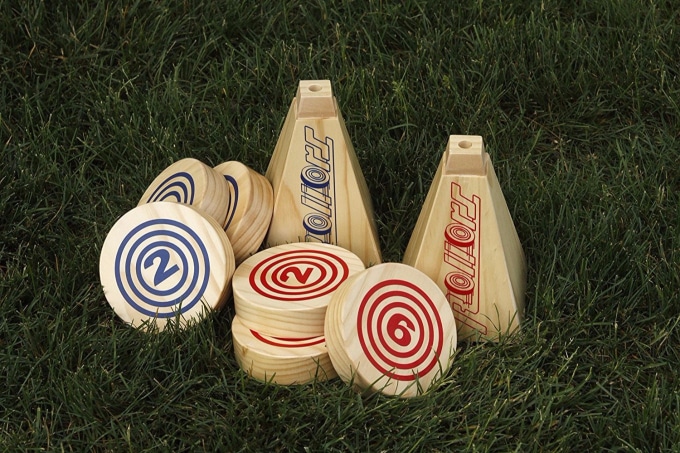 Turtle Toss is just like cornhole, but better! Instead of lugging around heavy cornhole boards and beanbags, you get a portable, easy-to-set-up game that you can take with you anywhere. It's a terrific set for family reunions. Get it HERE.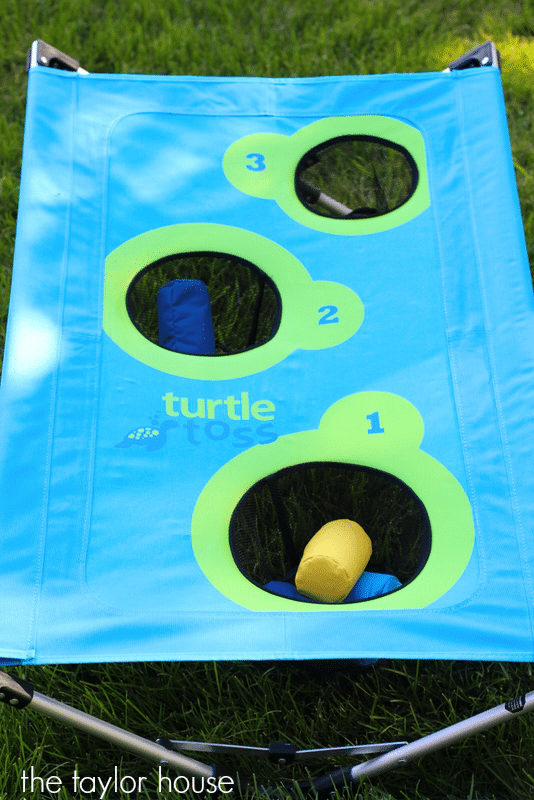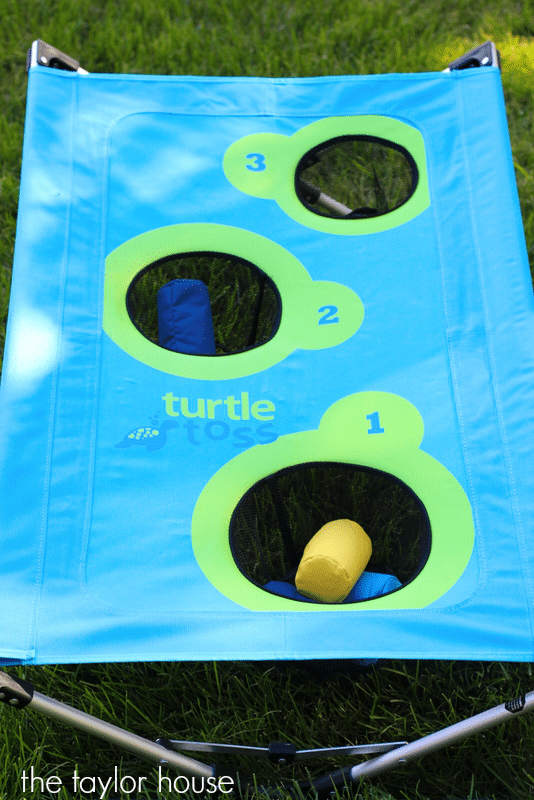 Ideal for ages 3 and up, this game is absolutely perfect for summer. It's just like tetherball, except the ball acts as a sprinkler!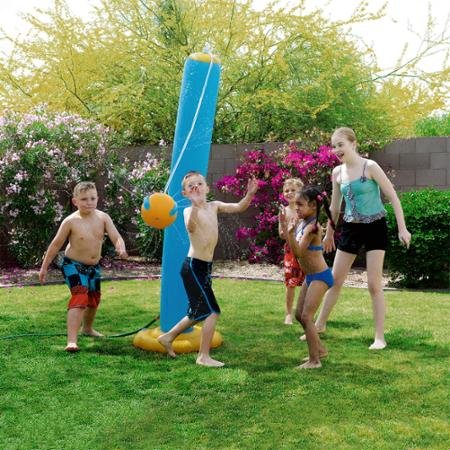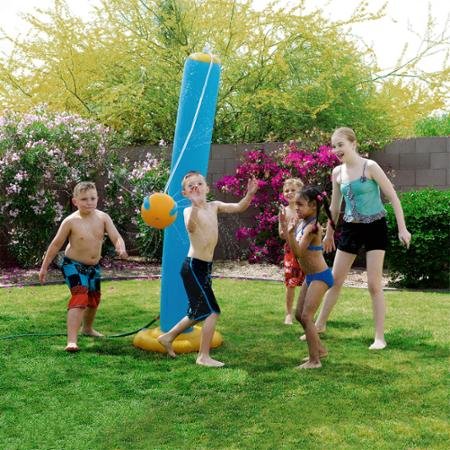 This easier version of disc golf is fun and kid-friendly. Designed for ages 5 and up, your whole family will love this outdoor game.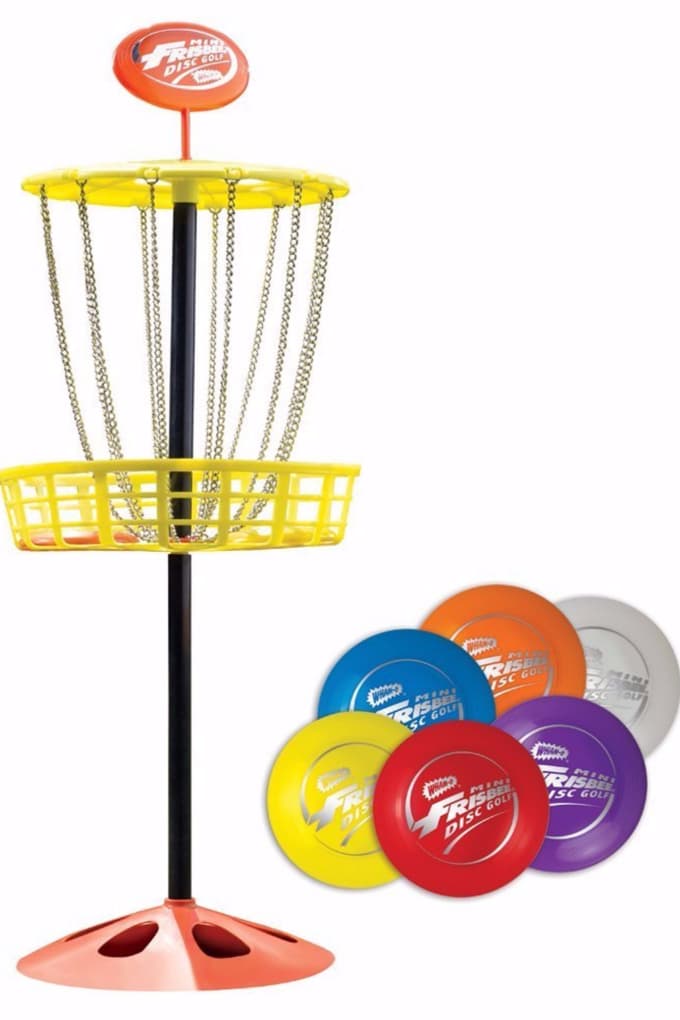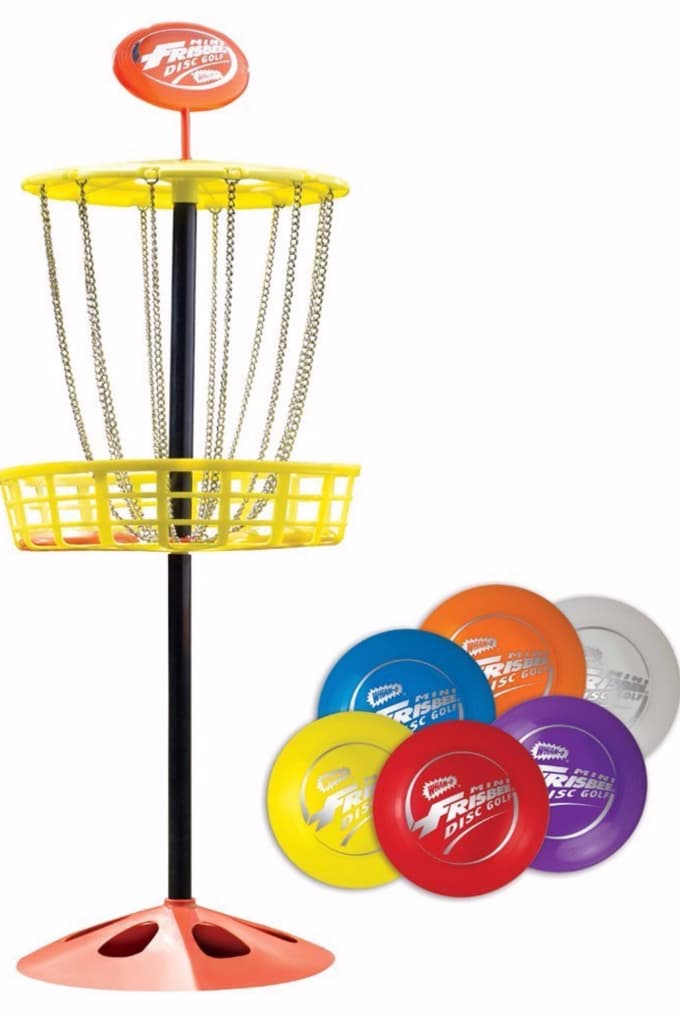 Use pool noodles to set up a giant ring toss game. That's an affordable family day activity if I've ever seen one!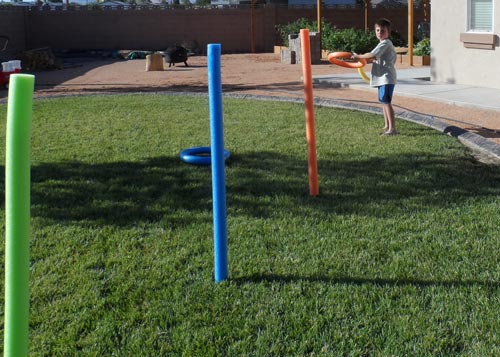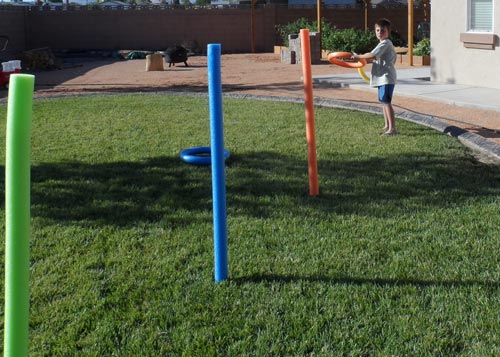 Another classic! These potato sack race bags are perfect for ages 5 and up. Have everyone grab a bag, and get hopping to the finish line.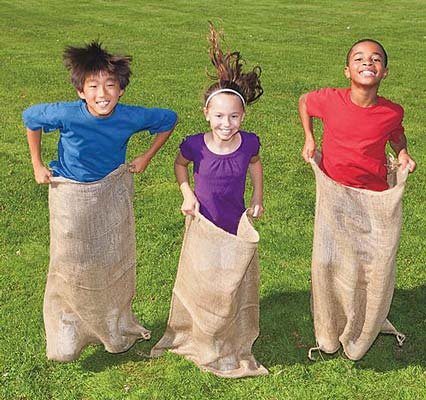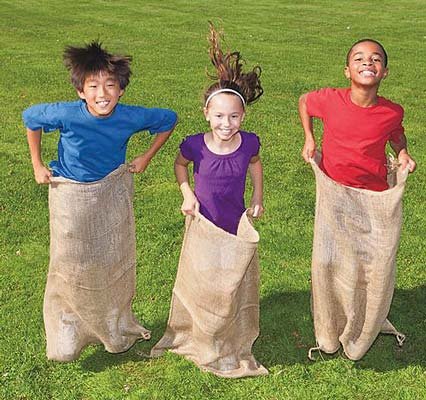 Combining slip-and-slides with baseball, this is the perfect summer game for sports fans. Step up to the plate, hit the ball, and slide through the water to the next base before you can be tagged out!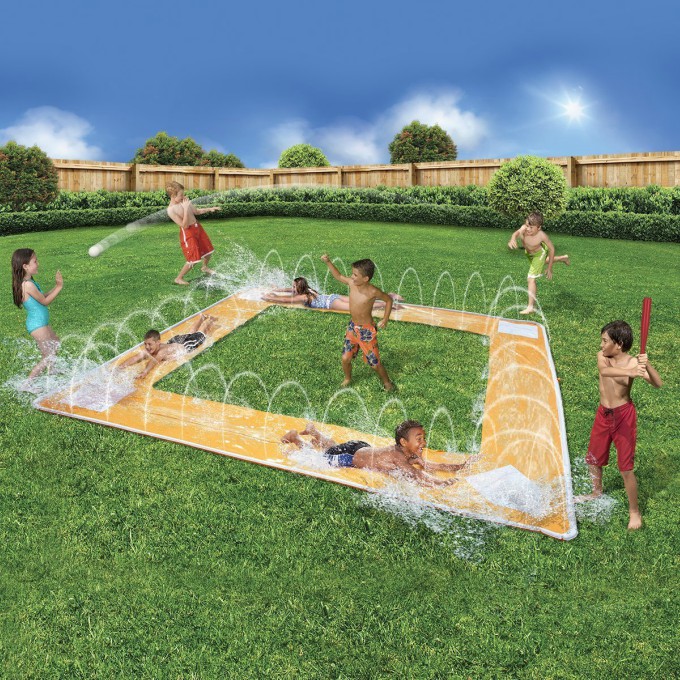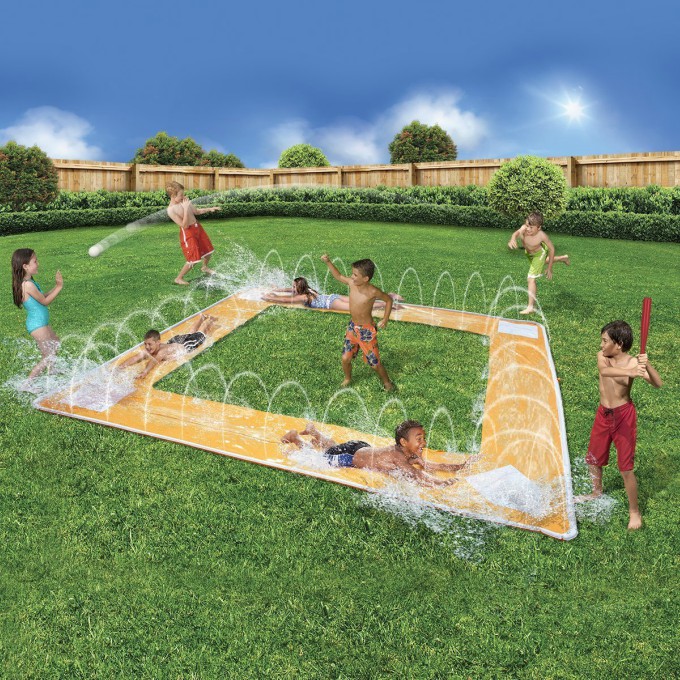 It couldn't be simpler – set up some water bottles, and roll a coconut to knock them down.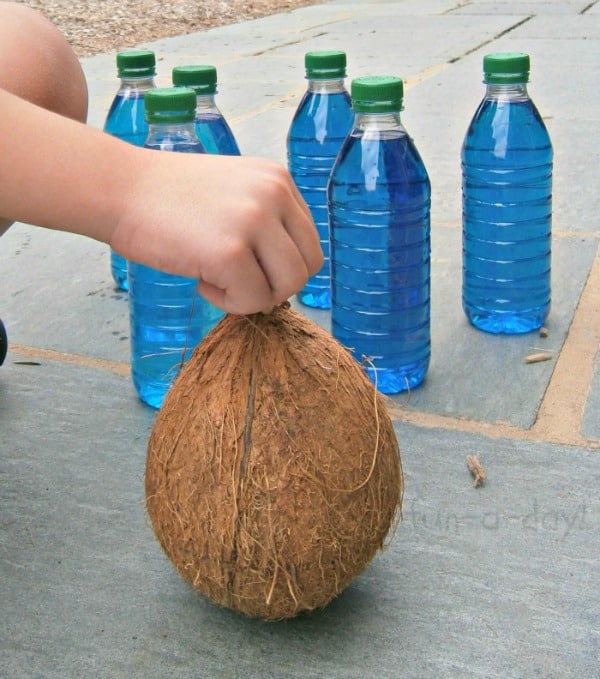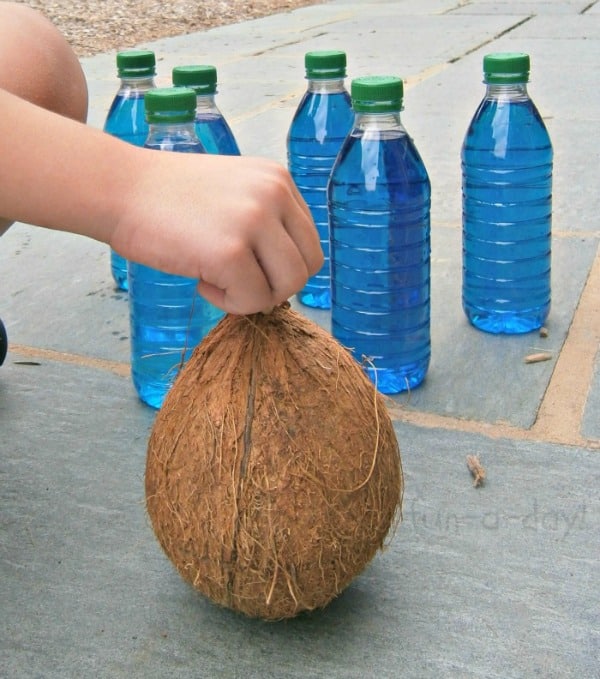 Dominoes doesn't have to be an indoor game! The giant pieces in this set make outdoor play tons of fun. This game is for two or more players, so you can play it anytime, no matter how small your family is.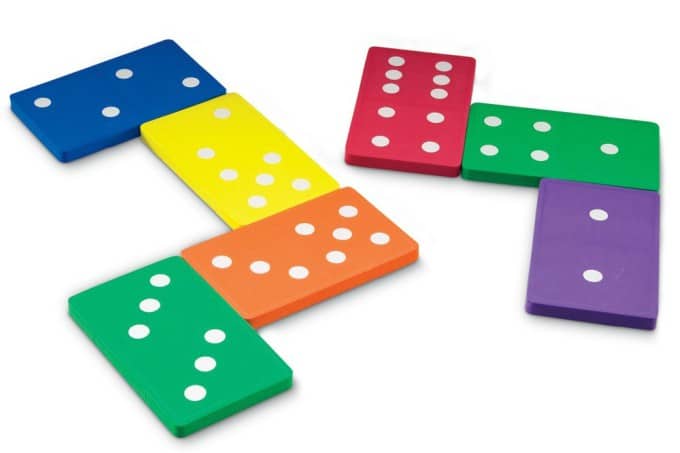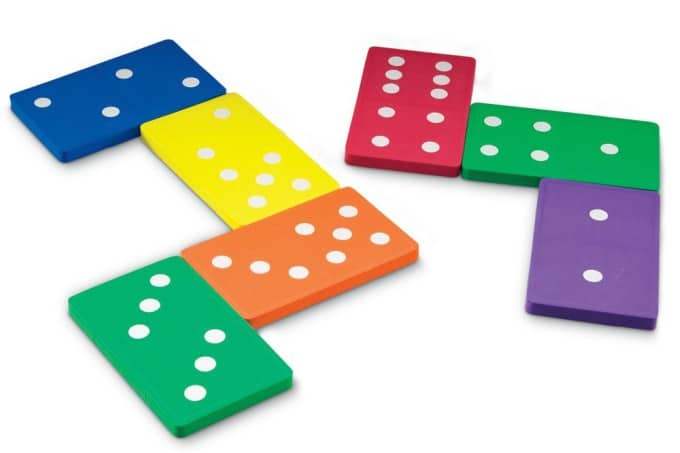 These are perfect for hot summer days. Just the gun up with water, and see who can stay dry the longest!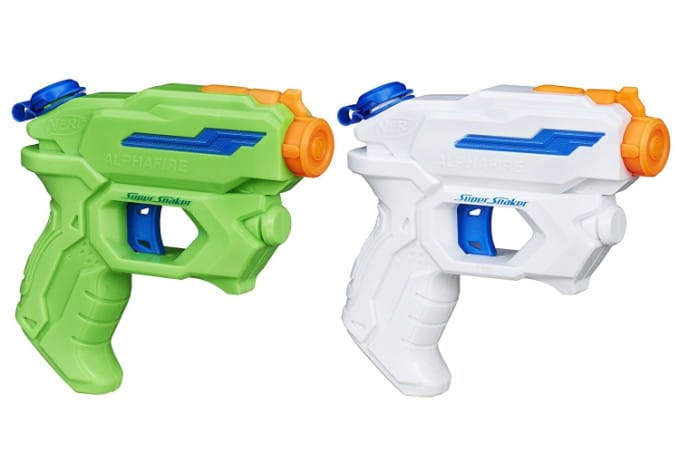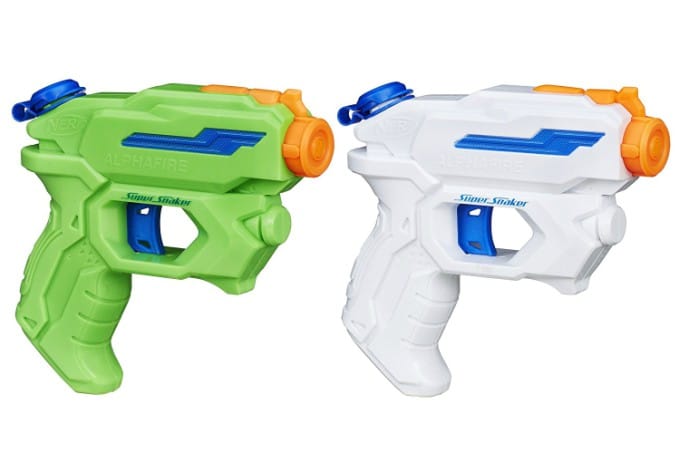 Toss water balloons through a hula hoop for another fun way to soak each other on a hot day.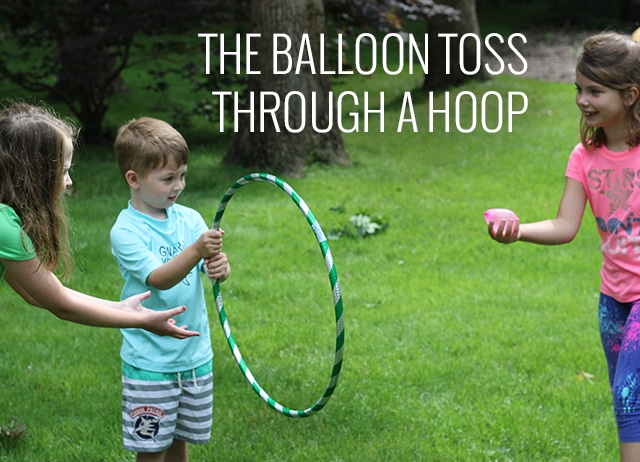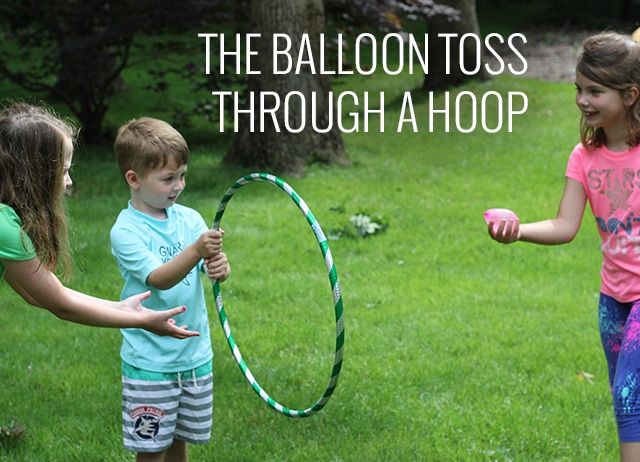 This is an awesome game for two people. Place the ball in the launch basket, aim at the other player, and pop the trigger with your thumb. The other player then has to catch the ball in their basket before launching it back. Recommended for ages 3 and up.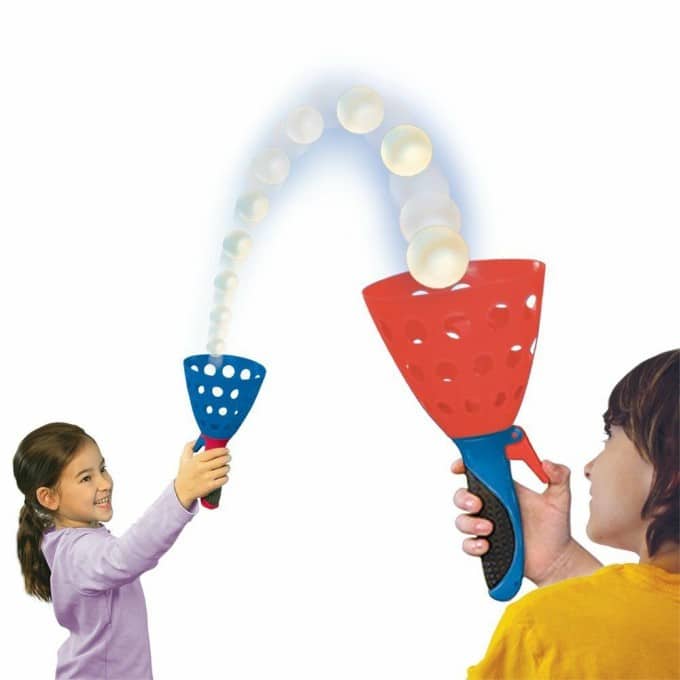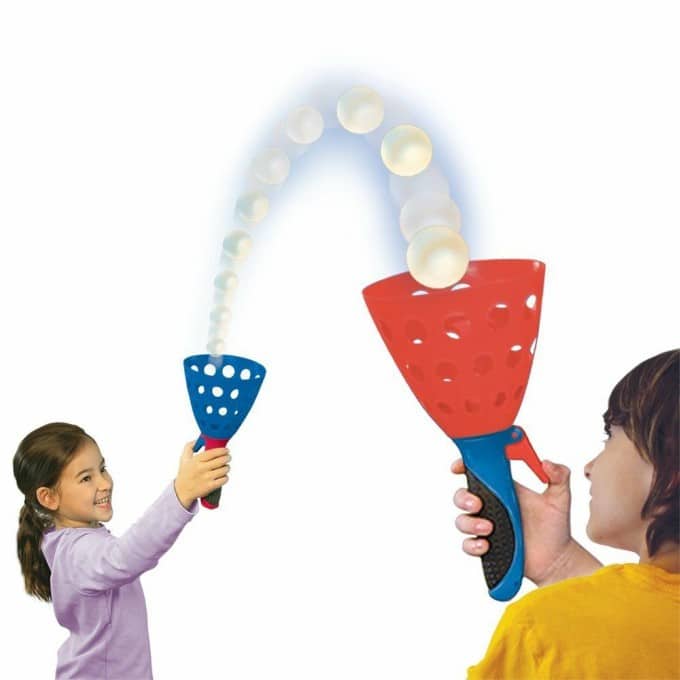 Great for all ages, this game can be played solo or with a group. It's also collapsible so that you can take it with you on trips to the beach or park.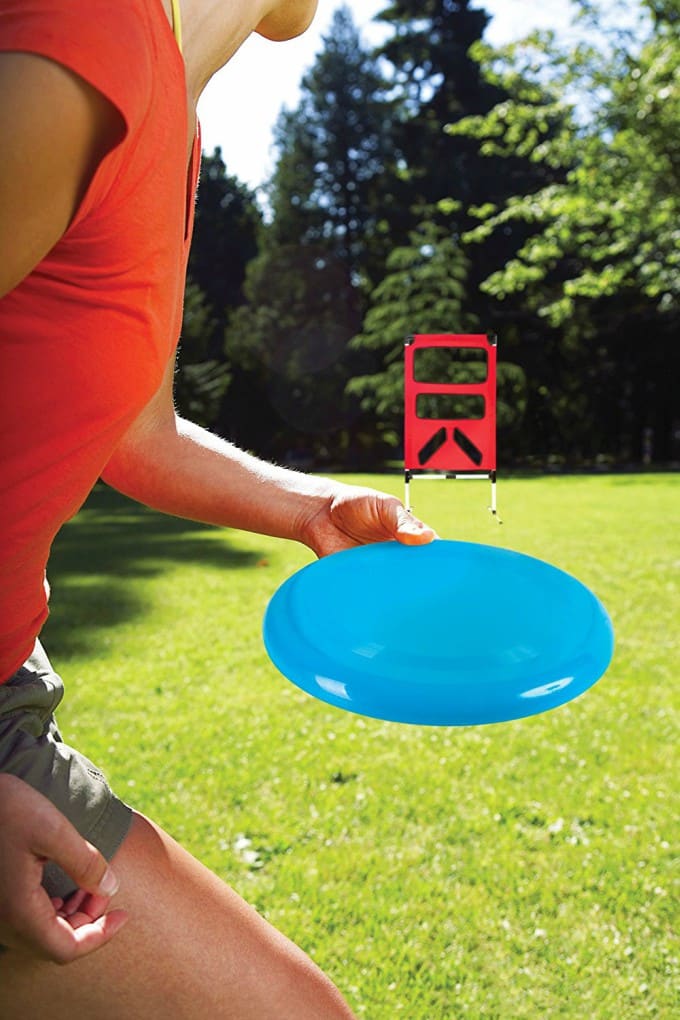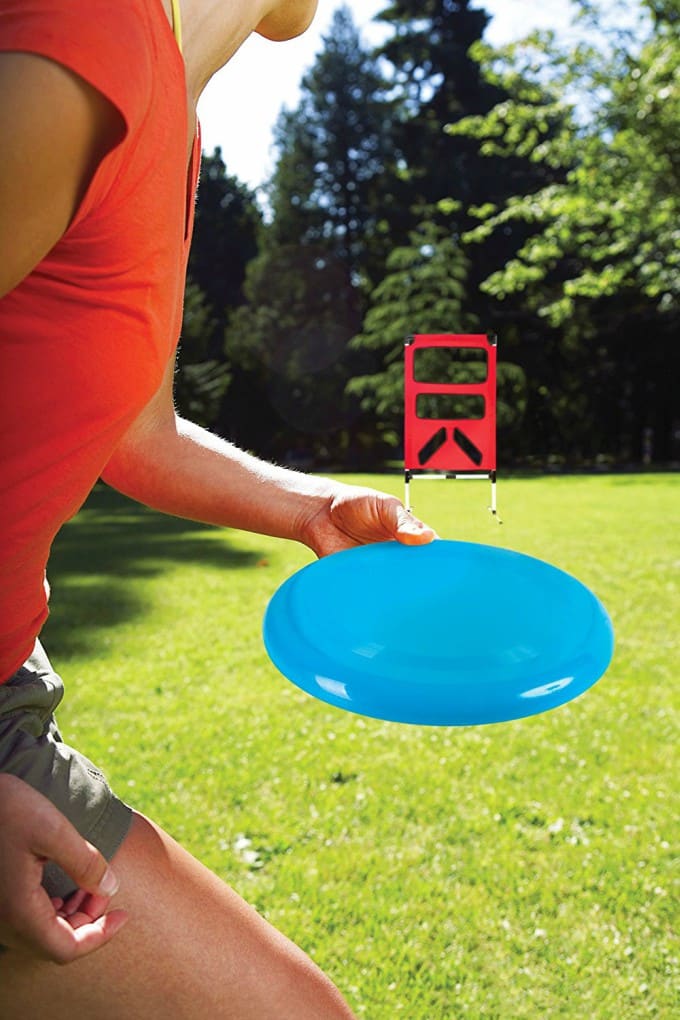 Make your own diy water bombs with sponges. They can hold a TON of water, so getting smacked with one of those is a soaker for sure. Lots of fun!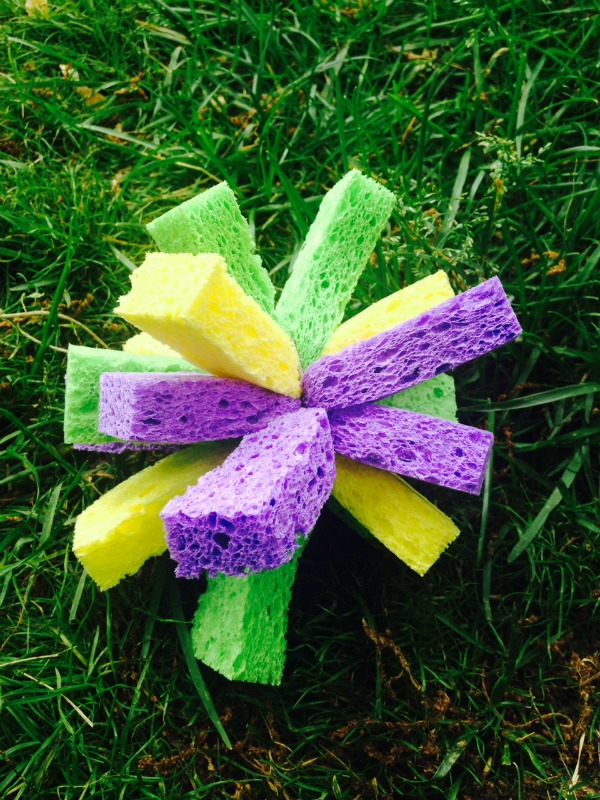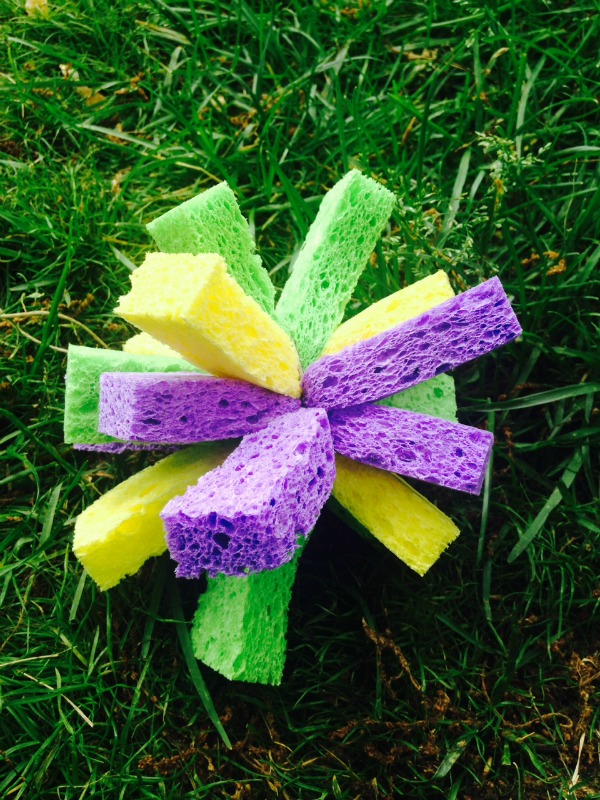 A safer version of your classic lawn darts, you and your kids should have no problem playing the backyard game. Just throw the darts at the target rings, and count up the points.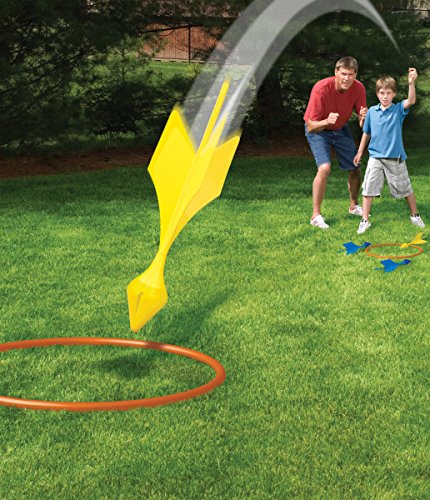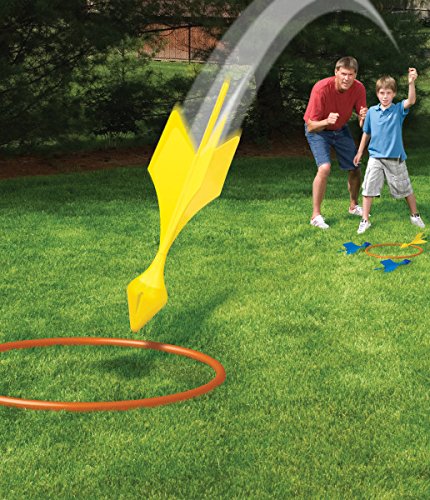 This game includes two "ladder" goals and six bolas (which are, basically, two small balls connected by a rope). Try to land the bolas on one of the bars of your team's goal. Perfect outdoor game for ages 4 and up!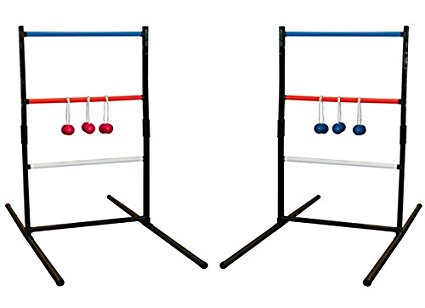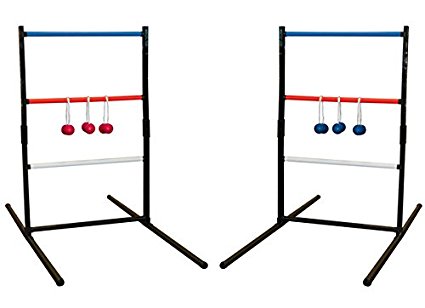 Make pool noodle boats and race them across the pool (or a container of water) to see whose design sails the best. This is a blast for little kids.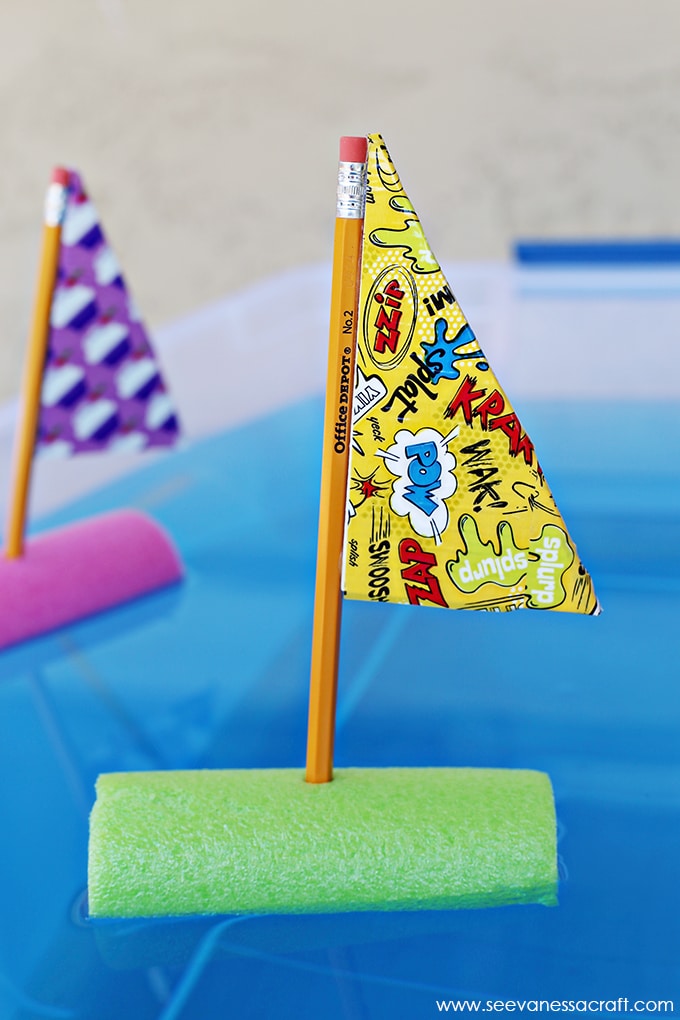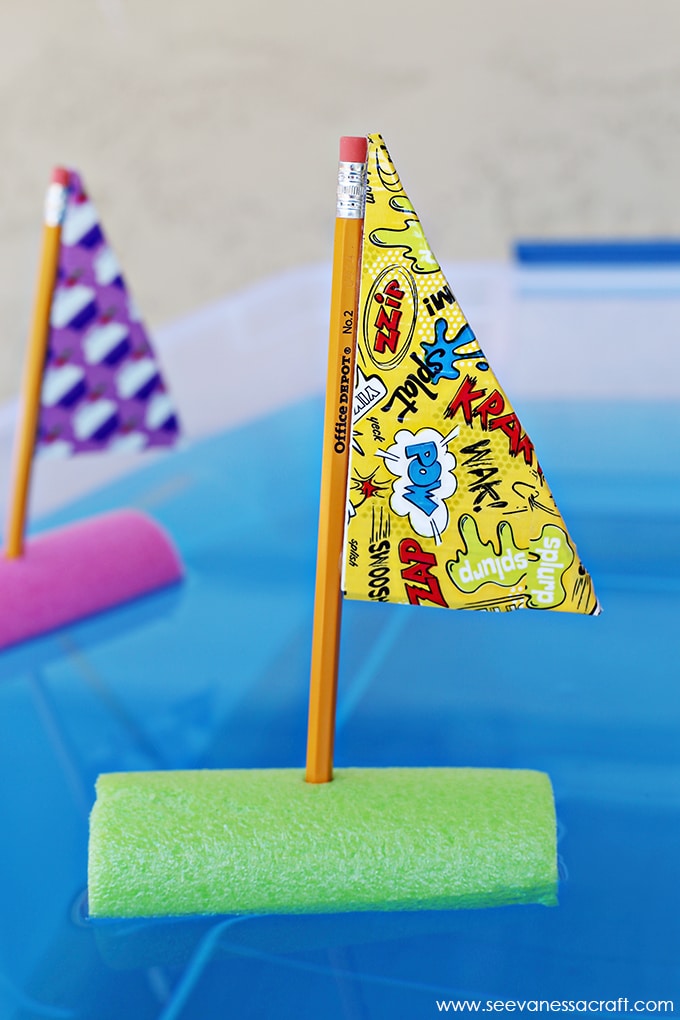 Keeping your family outside and active during the summer should be a fun time, not a struggle. With these outdoor game ideas, you and your family can enjoy the summer sun without any extra stress.
If you enjoyed these outdoor games, you'll also like: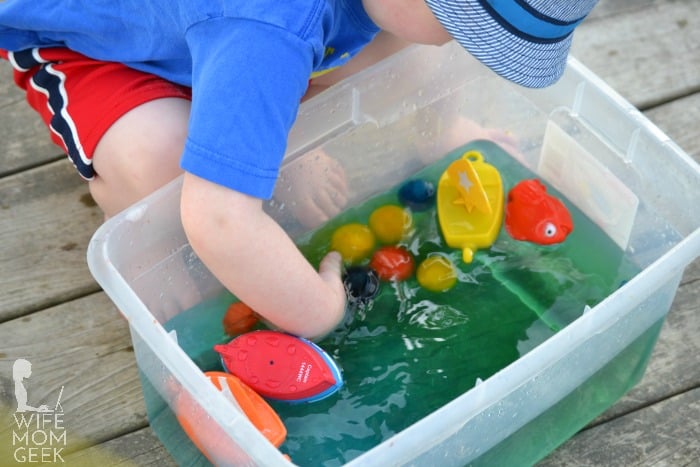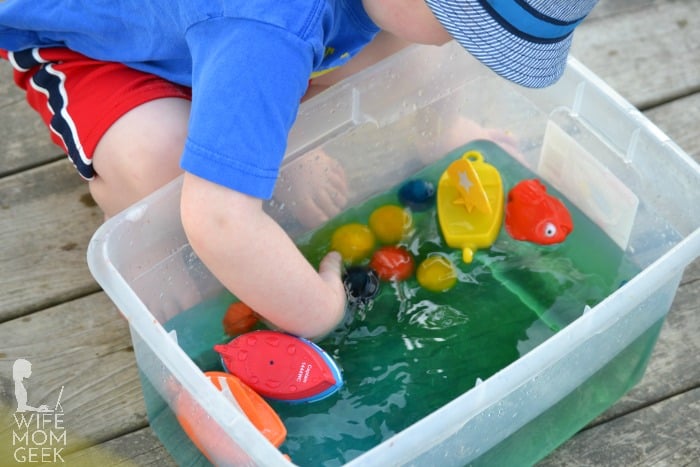 Water and Colored Ice Sensory Play