We haven't been in the pool much this summer, but we've been having lots of fun with pool noodles. From making swords to marble runs, pool noodles are super versatile toys. Best of all, they're cheap. For our latest pool noodle activity, we cut off pieces of the pool noodle for an apple craft. Check it out!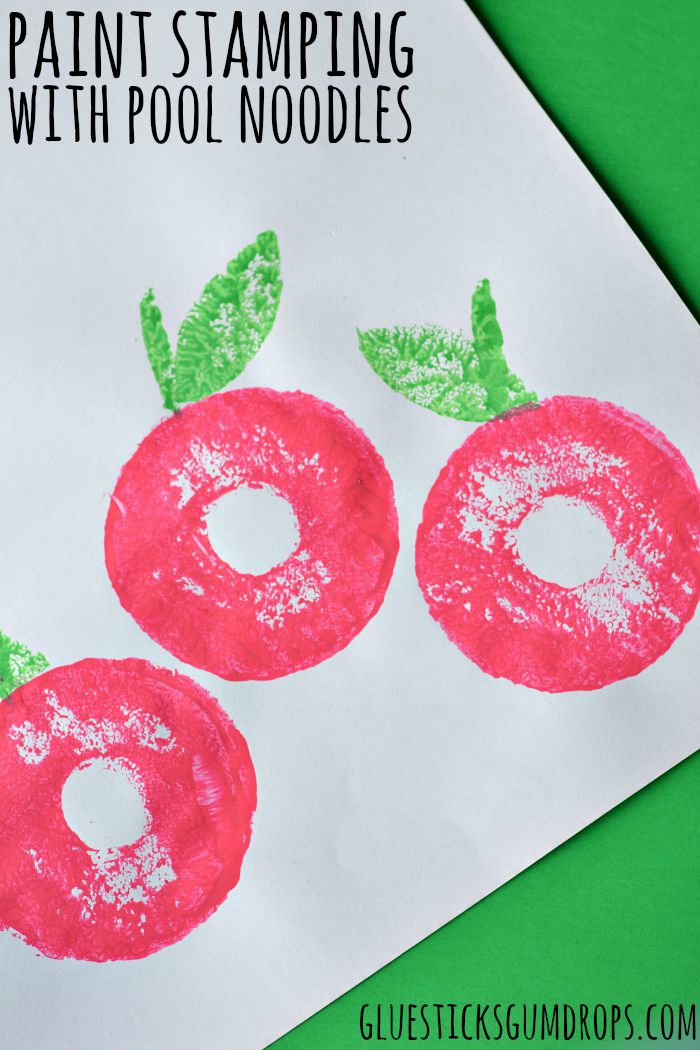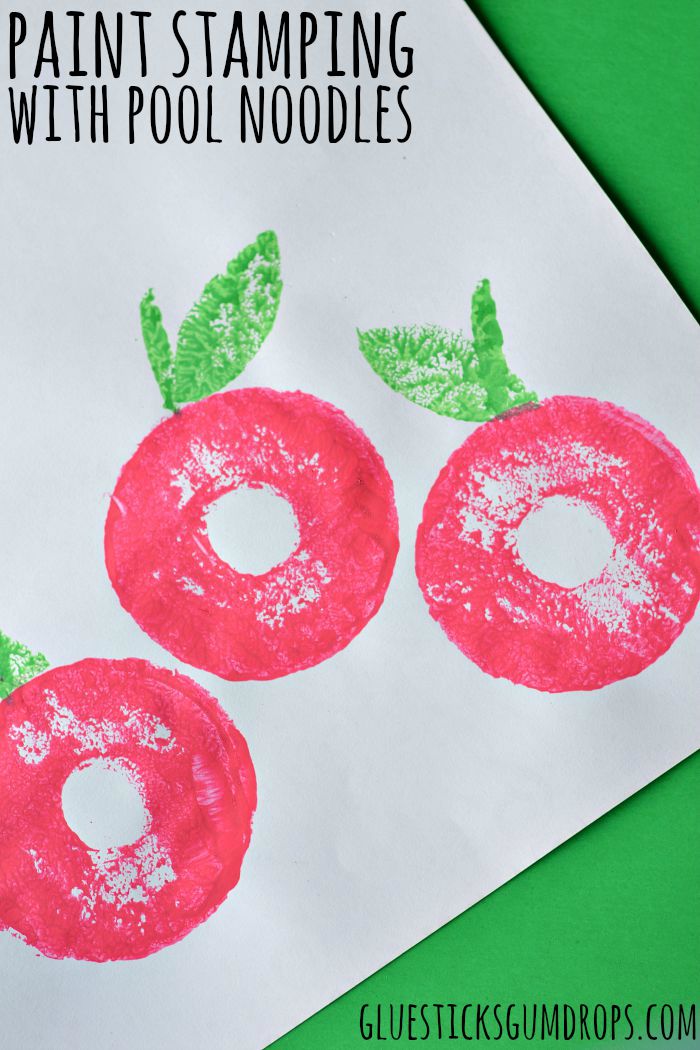 This post may contain affiliate links. I earn a small commission from these links at no additional cost to you.
You can set up the craft and stamp apples to your heart's content in just a few minutes.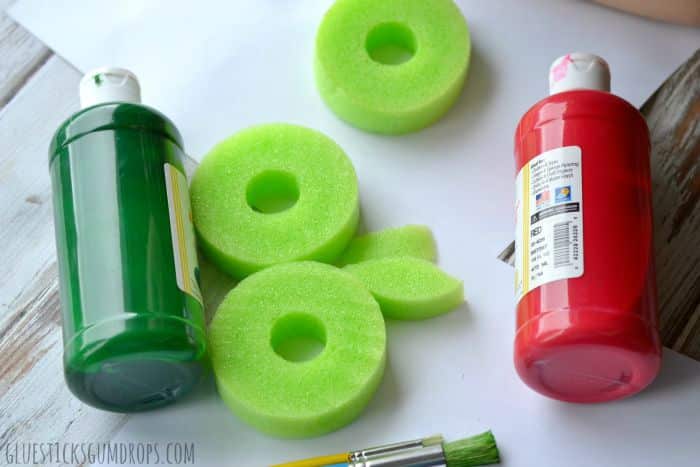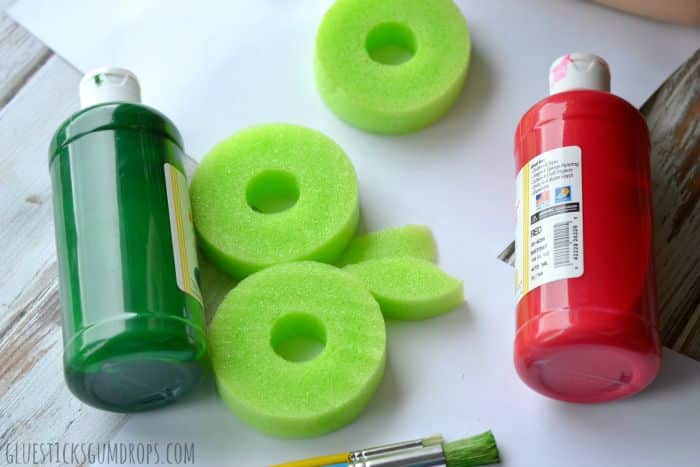 Materials needed:
Pool noodle
Red and green tempera paint
Plates or trays for paint
Cardstock or white paper
Paintbrushes (optional)
First, cut off a few rings from the pool noodle for the apple. Then cut a piece into the shape of a leaf and a thin sliver of foam to make the stem.
Dip the round pieces into red paint (or green, if you want green apples), then stamp onto the paper. We had some scrap paper set aside to get some of the excess paint off before stamping it onto our final sheet.
Well, I did. The kiddo liked the squishy paint, and his apples quickly devolved into this pretty mess.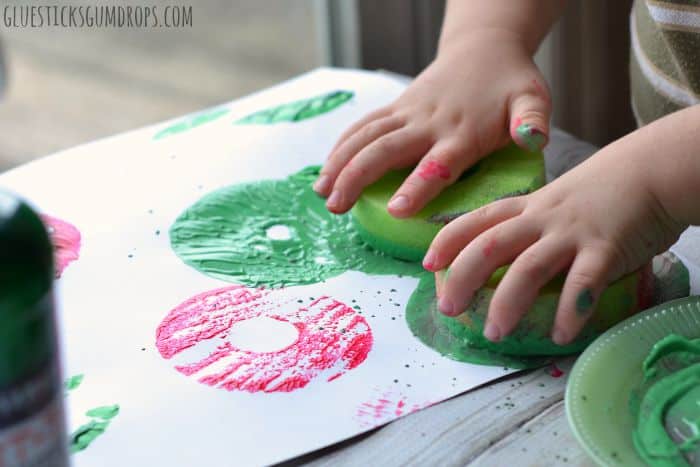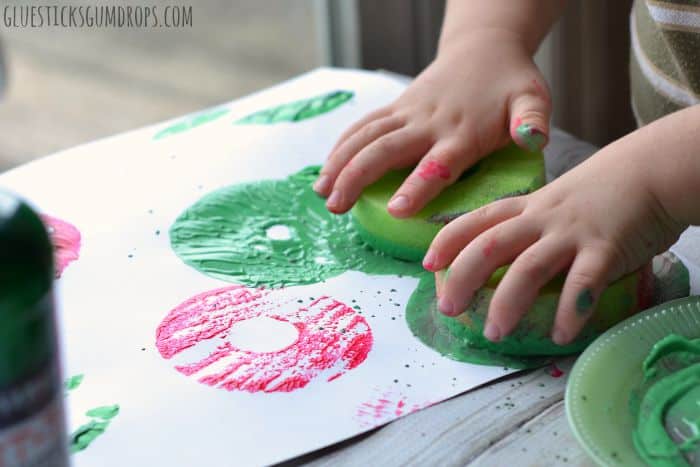 Here's what the apples look like when they're wet. Pretty cute, right? And you can totally do this with pumpkins in the fall. In fact, I saw a pumpkin stamping post, and that's where I got the idea.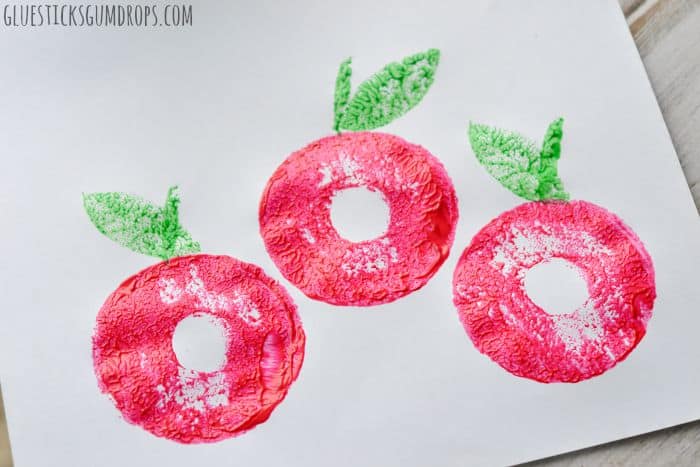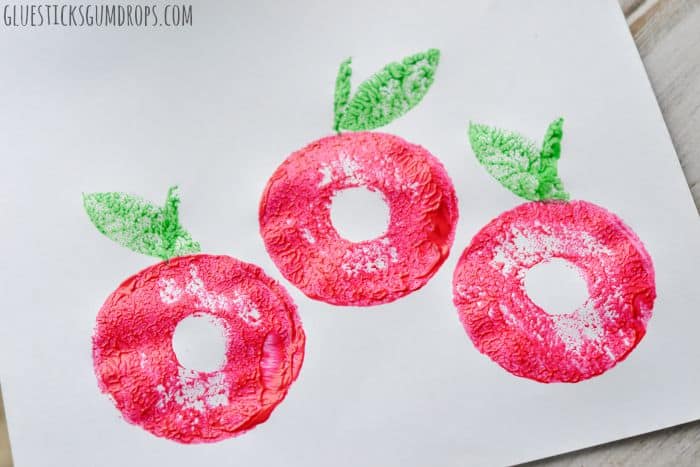 And here's what they look like when they're dry.