There's something deliciously comforting about a warm dessert paired with a big scoop of vanilla ice cream, isn't there? This crock pot apple cobbler will remind you of the dessert your grandma used to make, but in your case, it's way easier. There's no layering of ingredients and baking it for 35-40 minutes. Instead, you'll set it and forget it in your slow cooker. What could be easier than that?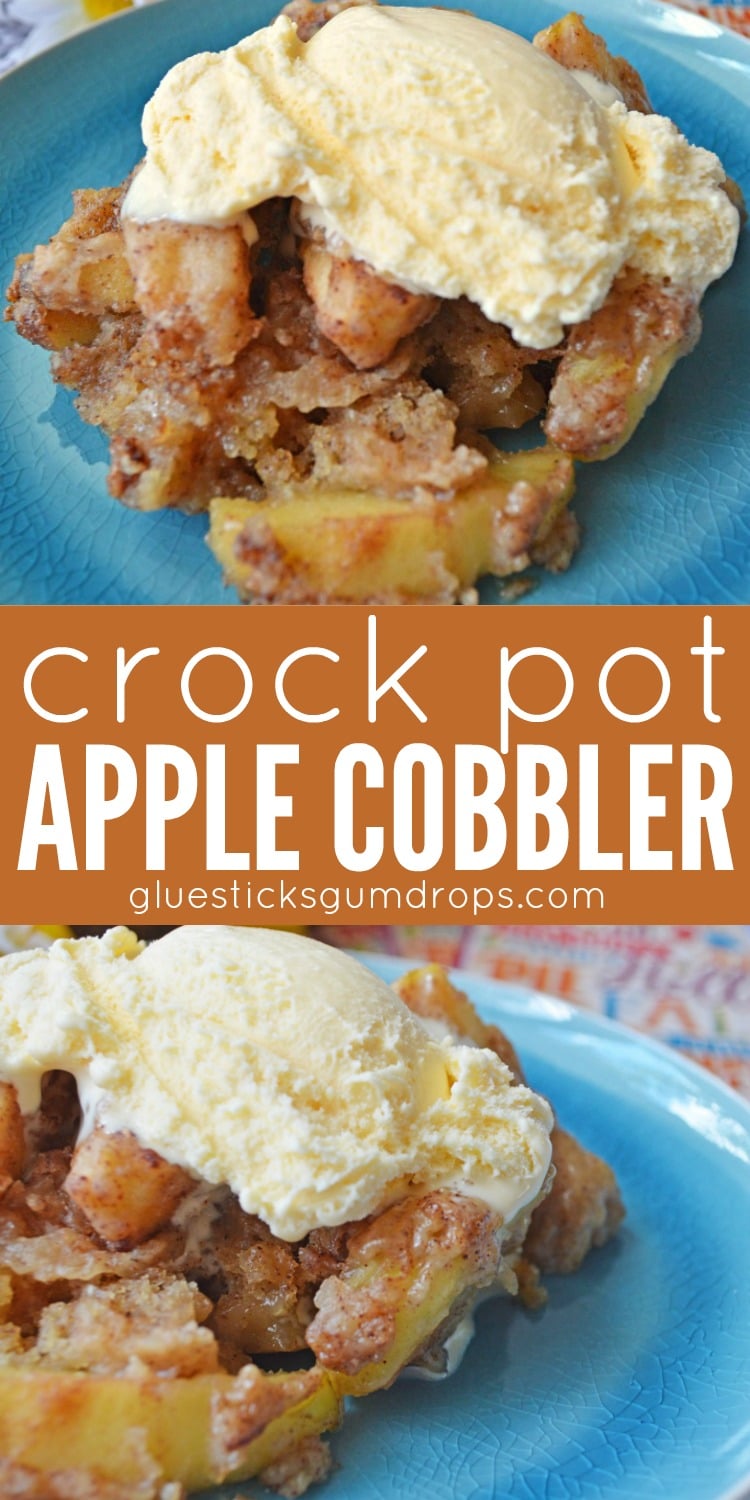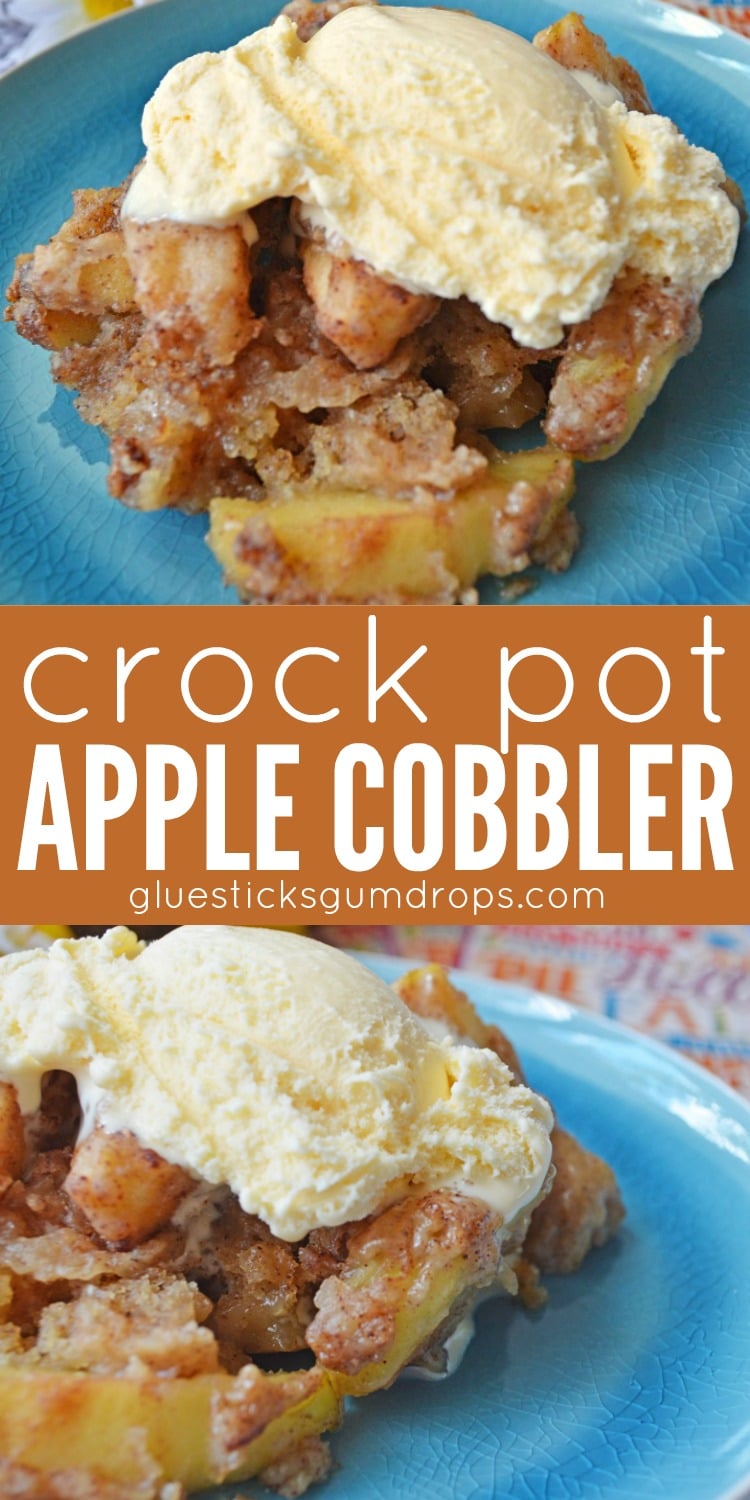 Easy Peasy Crock Pot Apple Cobbler
I don't like using my oven unnecessarily, especially in the summer when it gets the house way too hot despite air conditioning. That may have something to do with our super old heat pump, but if I can find a way to avoid using the oven when it's hot, I will. That's why my Crock Pot is my go-to appliance for the summer months.
But ya know what? I love it all year round. And I love desserts in the Crock Pot even more.
Think back to your favorite desserts that your grandma, your aunts, or someone special in your life used to make. Is apple cobbler one of them? It is for me, though my love for apple cobbler didn't come from a relative. Instead, it came from a little old church lady who made the best darn apple cobbler you've ever had in your life.
I wish I had her recipe. Alas, I don't, but this one is pretty close. And yes, I just said 'alas.' I like old words, okay?
But you're not here to listen to me babble on about eating apple cobbler in that tiny country church kitchen. You're here for the recipe. Lucky for you, here it is: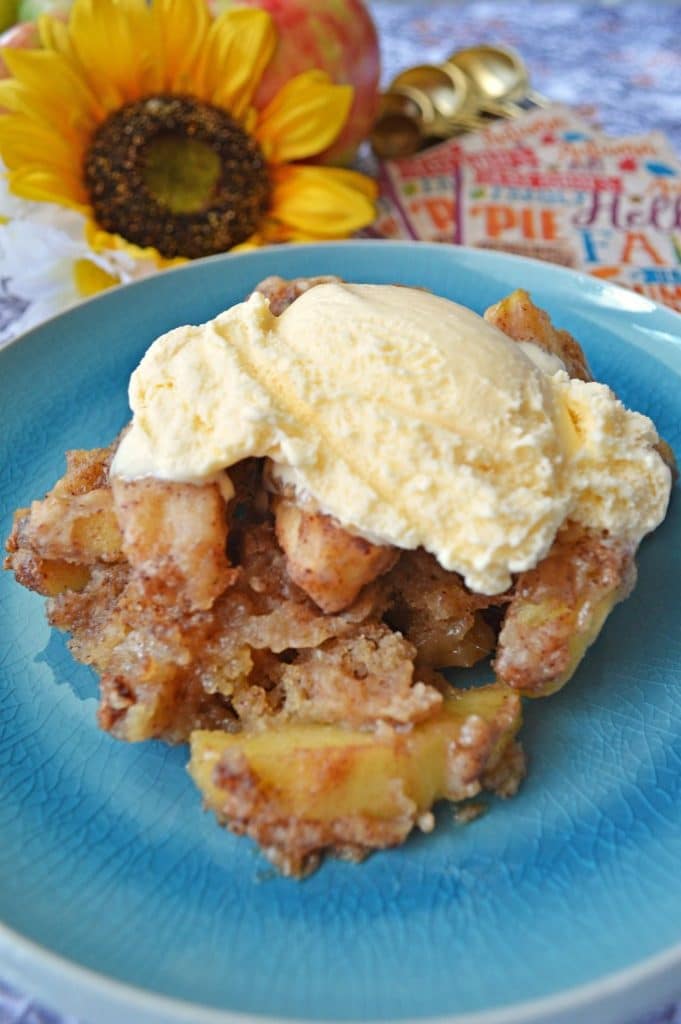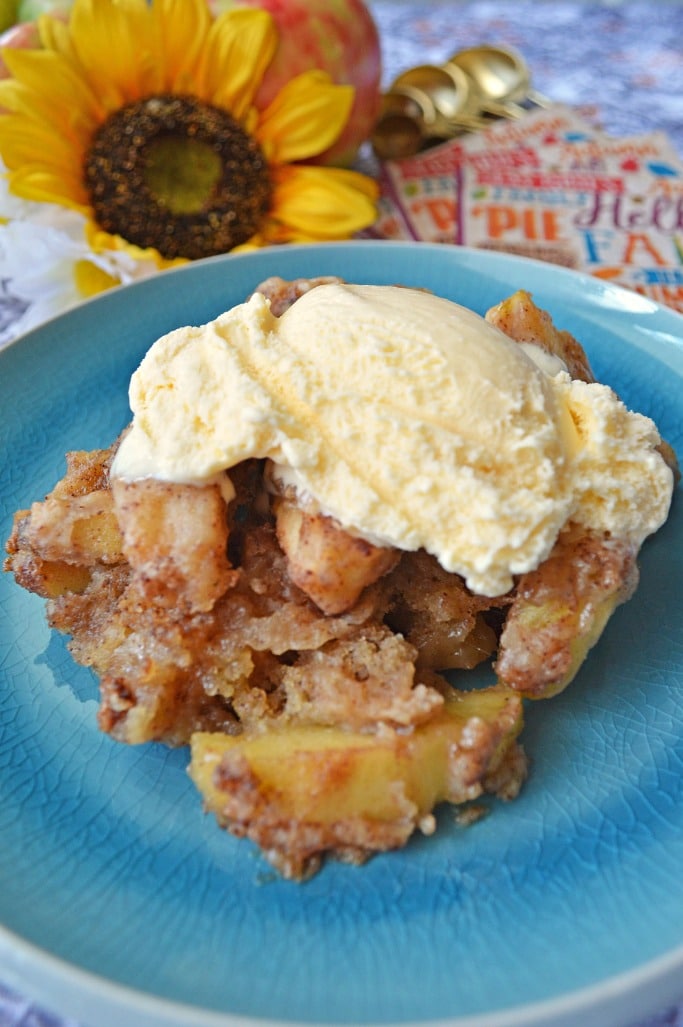 Recipe for Crock Pot Apple Cobbler
Print our recipe for crock pot apple cobbler below to add it to your recipe book. It's easy and yummy, and you'll want to make it again for sure.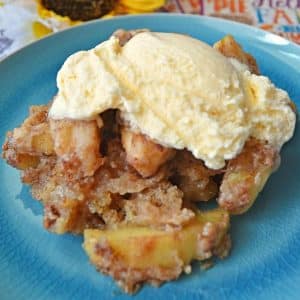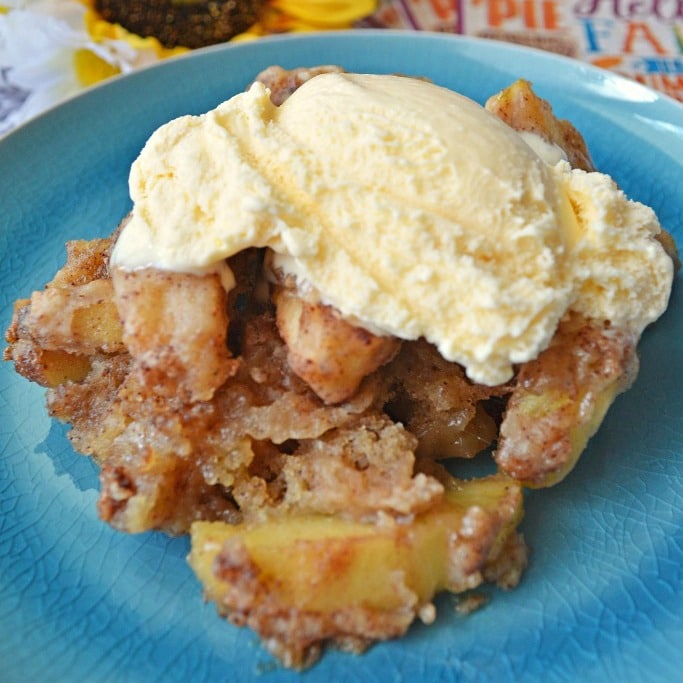 Crock Pot Apple Cobbler
This crock pot apple cobbler is the perfect no-fuss fall dessert. Serve it piping hot with a big scoop of ice cream!
Ingredients
6

cups

apples

peeled and sliced (Gala is preferred)

1/2

cup

packed brown sugar

2

tsp

cinnamon

divided

1/4

tsp

apple pie spice

1

stick of butter

melted

1 1/4

cup

flour

1

cup

sugar

2

tsp

baking powder

1/2

tsp

baking soda

1/4

tsp

salt
Instructions
Add apples to crockpot

Add brown sugar, 1 tsp cinnamon, and apple pie spice, stir.

In a large bowl, mix together flour, sugar, baking powder, baking soda, and salt

Sprinkle flour mixture over apples, sprinkle with additional 1 tsp of cinnamon. Drizzle with melted butter.

Stir ingredients inside your crockpot to combine everything

Cook on high 2 1/2 hours until apples are tender
Have you tried this recipe? Let me know how you like it! We'd love it if you'd share by clicking the long image at the top of the post to pin it to your Pinterest boards.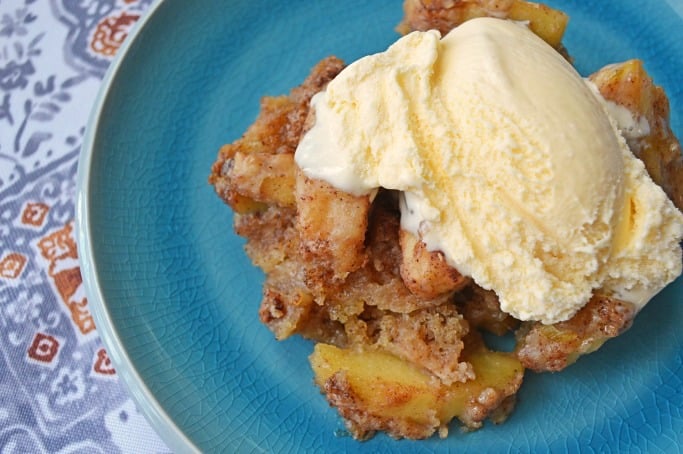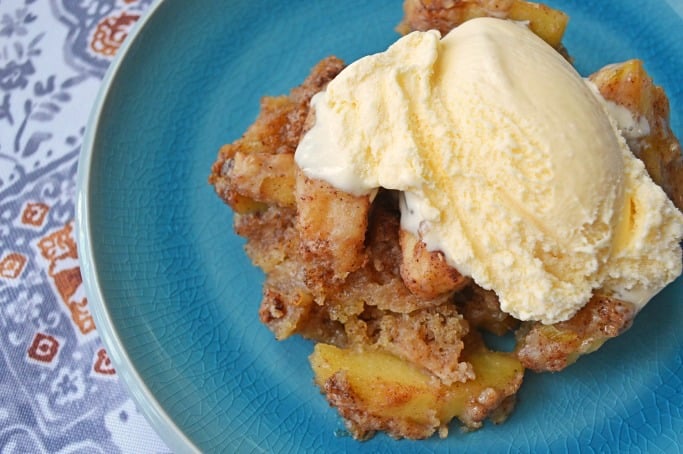 If you liked this recipe for Crock Pot Apple Cobbler, you may also like these slow cooker recipes:
This Low Carb Pizza Casserole is one of our most popular slow cooker recipes!