It's that time of year again. Time for trick-or-treating, pumpkin pie, and dressing up in a costume! This year you can be the most popular house on the block with these 20 Marvelous Mummy Crafts for Halloween. With only a few supplies and some creativity, you'll have your own little army of mummies to scare away all those other ghouls and goblins this season!
Easy Mummy Crafts for Kids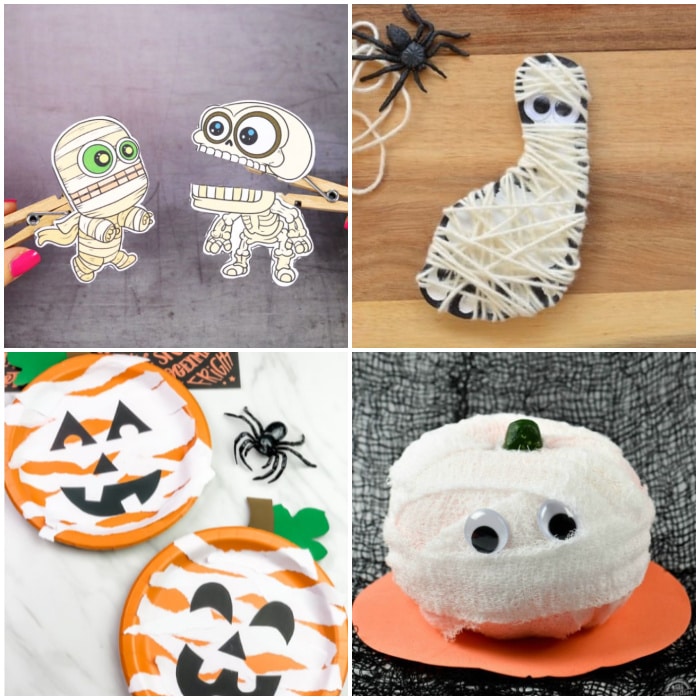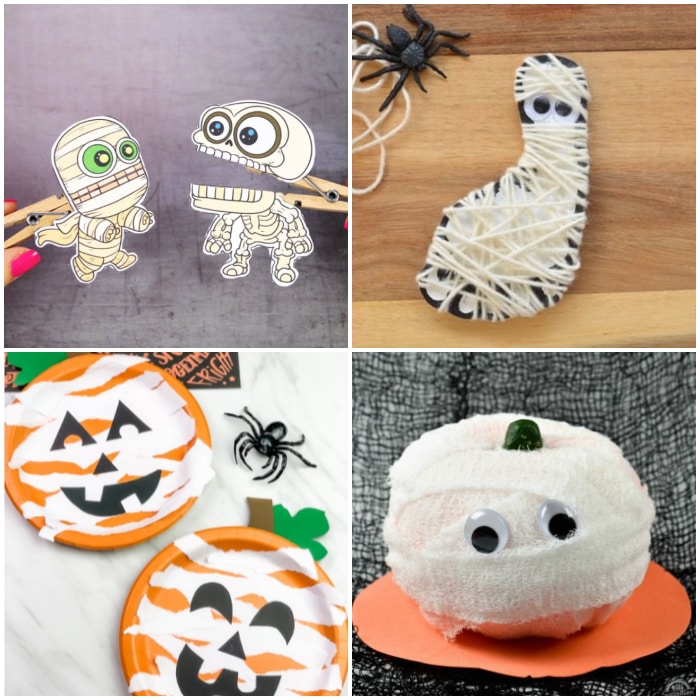 Mummy Toilet Paper Roll Craft
This toilet paper roll mummy craft is an easy-to-make craft for toddlers, preschoolers, and elementary kids. It's a quick classroom project, or you can make it at home with parents and siblings and create a whole family of toilet paper roll mummies.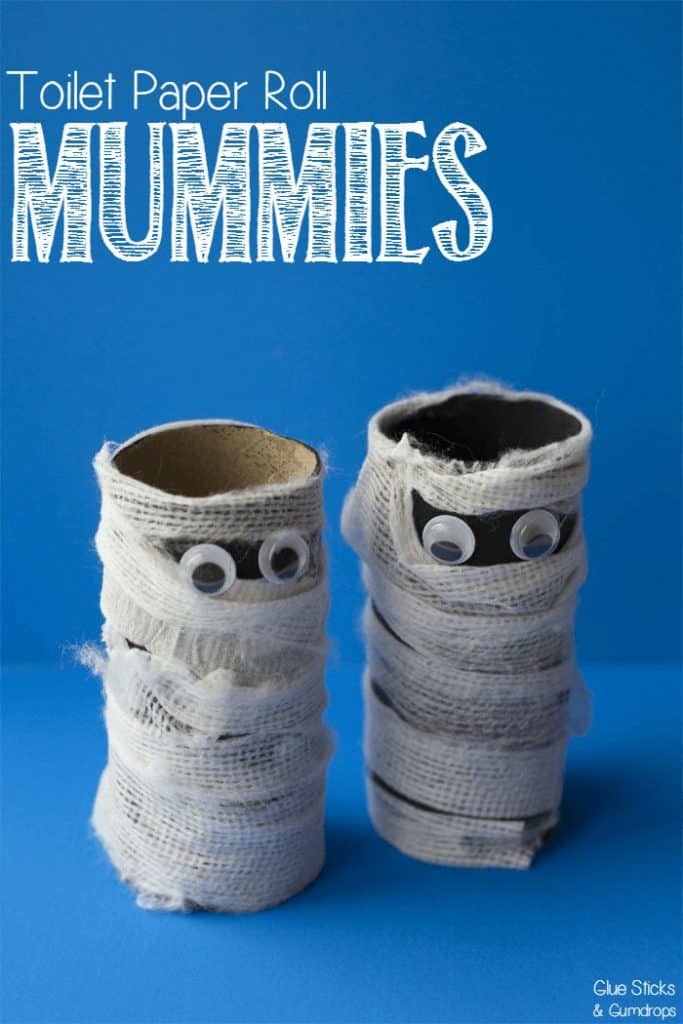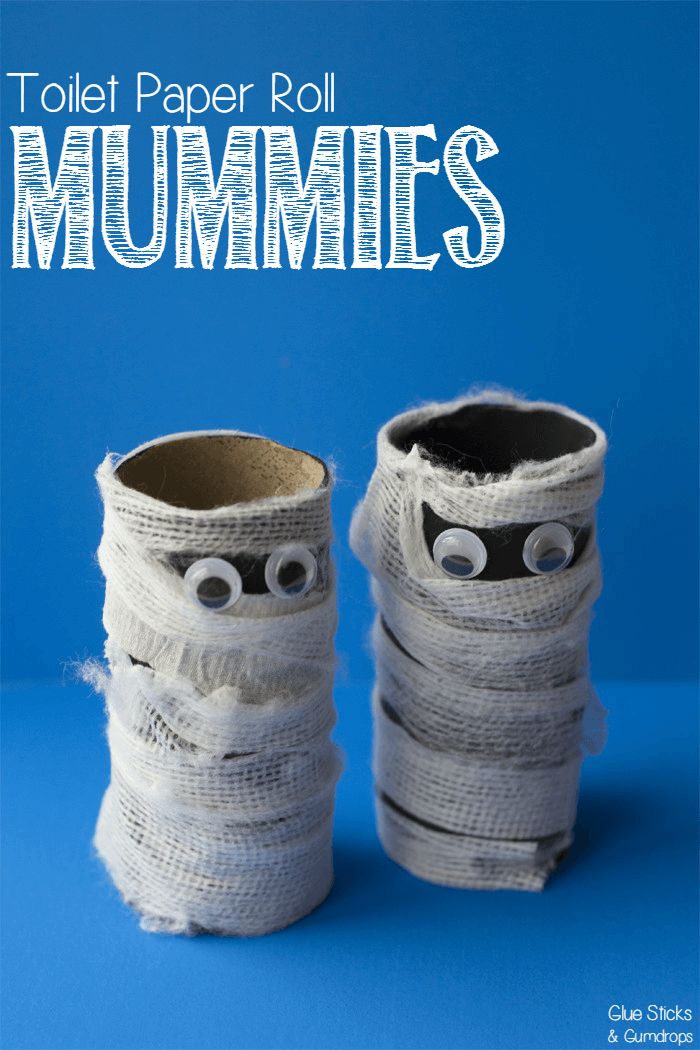 Craft Stick Mummy
This mummy is made with craft sticks, felt strips, googly eyes, and glue. If you don't have much time to make scary mummy Halloween decorations, this one is quick and easy. They'd make cute fridge decorations if you add a magnet to the back.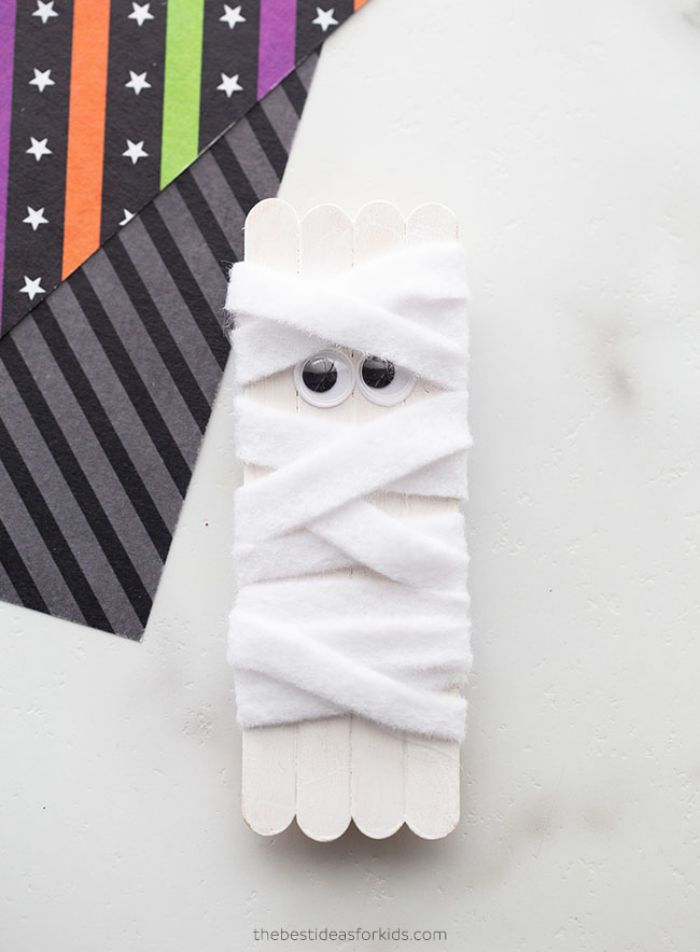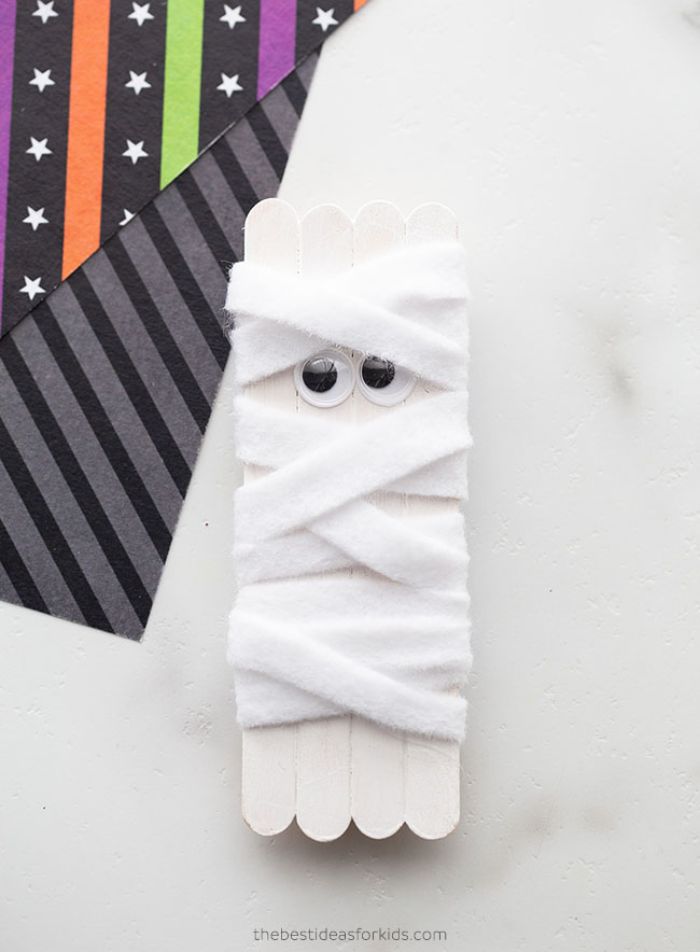 Mummy Paper Plate Craft
With this mummy paper plate craft, you can make adorable mummy faces in no time. The mummy plate craft is quick and easy to make and is a great Halloween party activity for preschoolers and elementary school-age kids. You only need a few simple materials. These mummy paper plate crafts are perfect for classroom projects too! Here are even more paper plate Halloween crafts to try.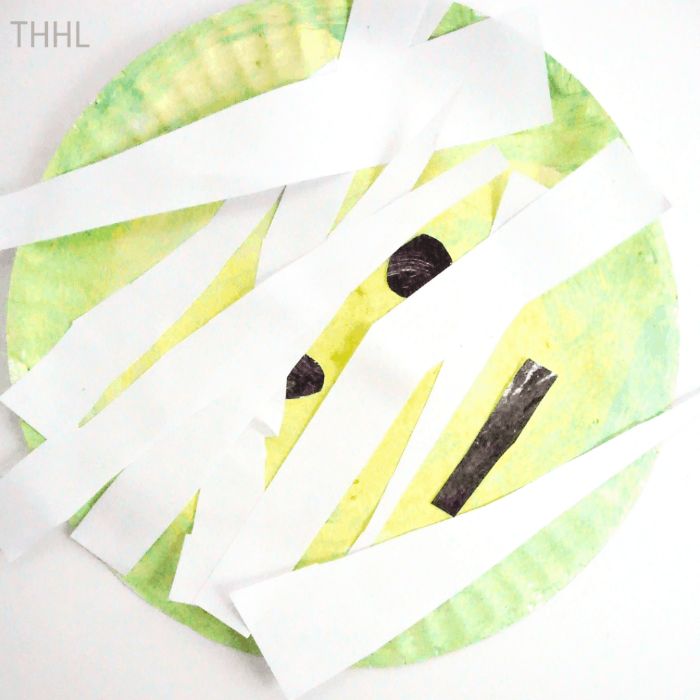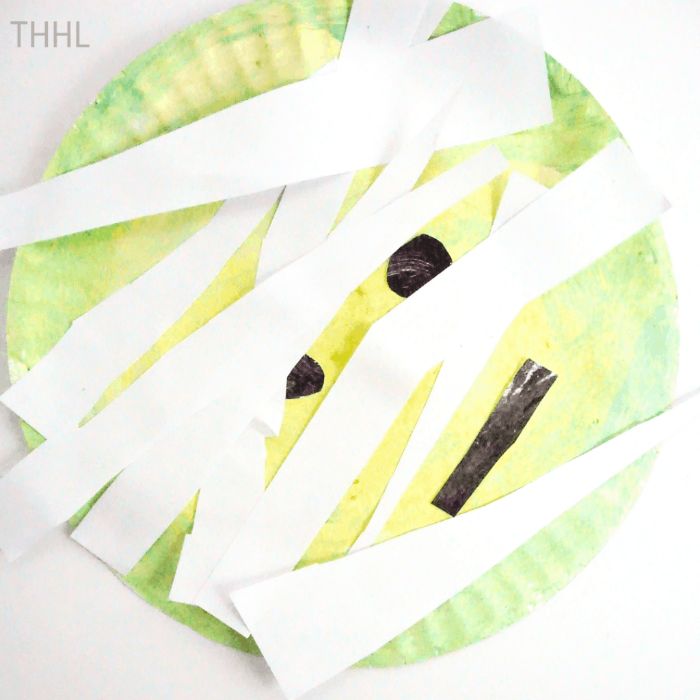 Mummy Paper Bag Puppet
Paper bag puppets are a popular Halloween craft for kids, but this mummy paper bag puppet is unique! It's easy to make and would be fun at school or home. You can use the printable template to make your mummy paper bag puppet, or you can create your own design and go from there.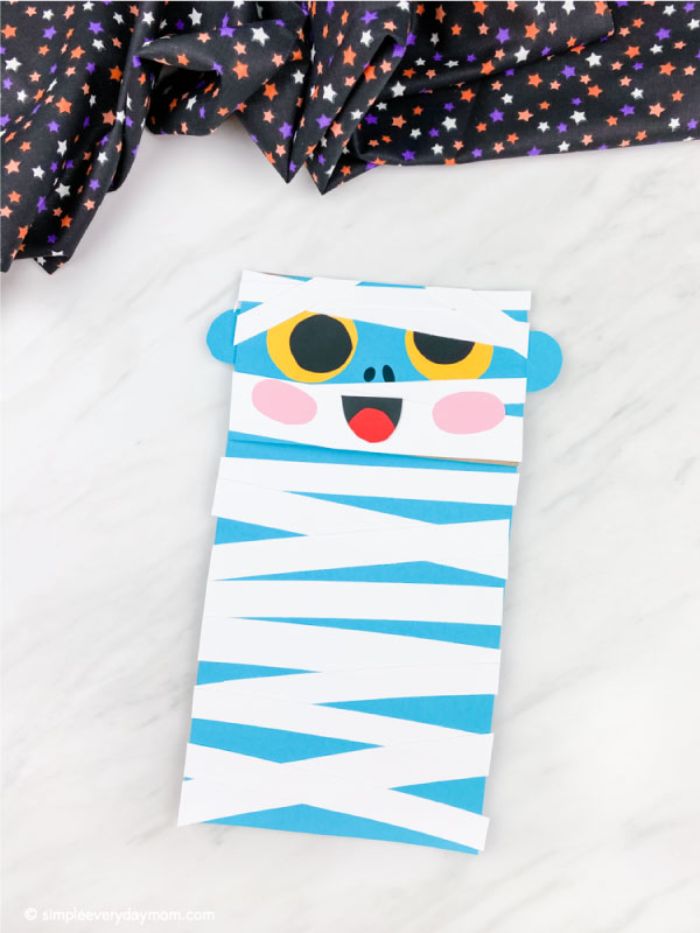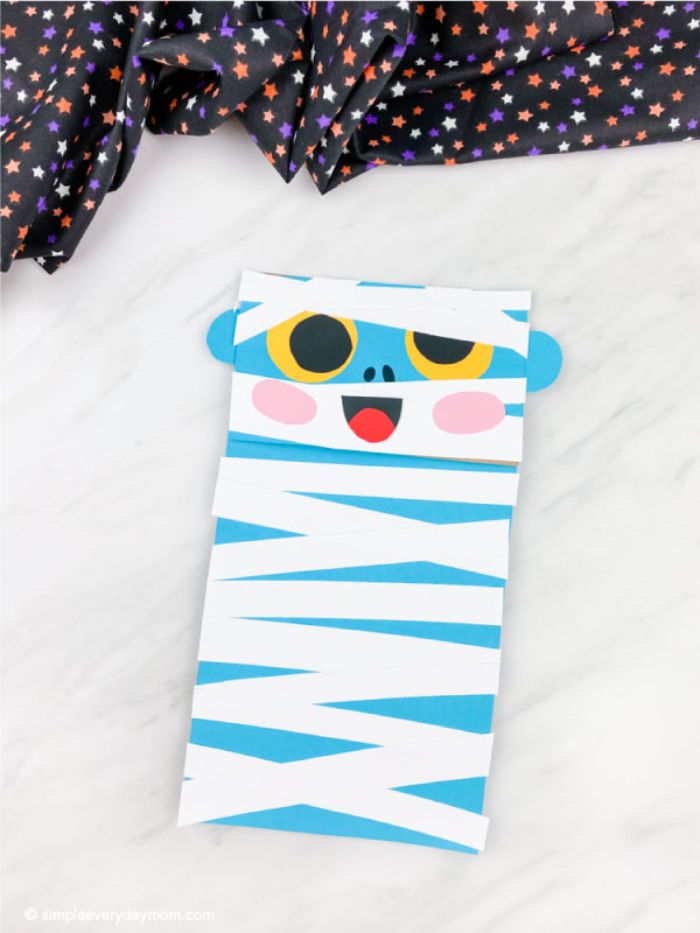 Neon Mason Jar Mummies
Make these mummy jar decorations for your Halloween party, classroom, or home decor. Use neon paint for a more colorful take on the mummy rather than the usual black and white. Those neon colors really pop!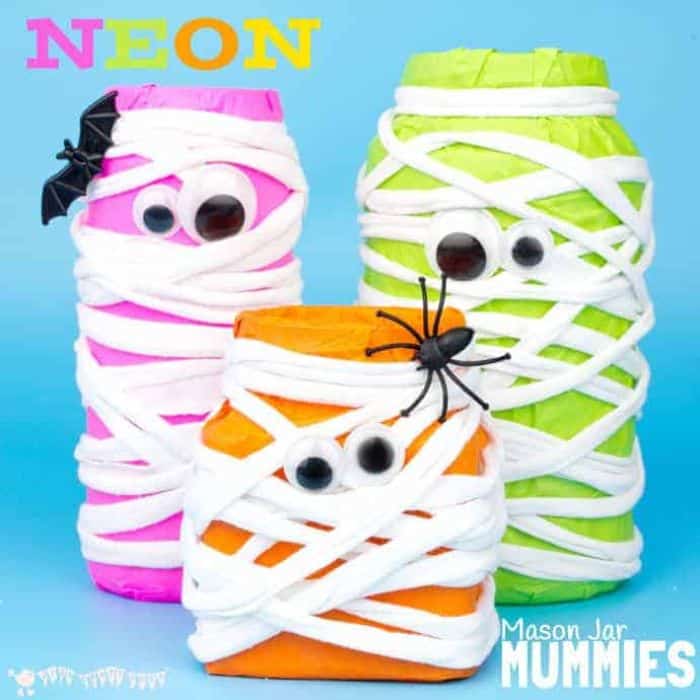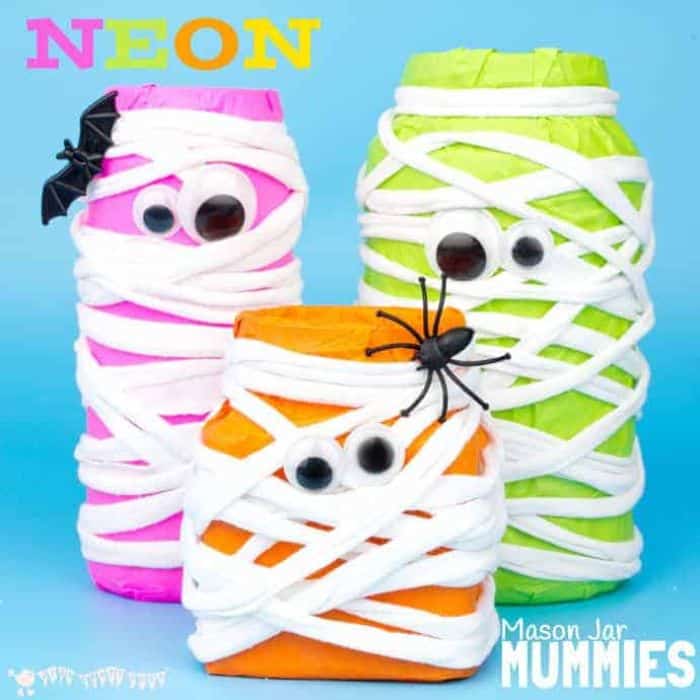 Mummy Paper Plate Lacing Craft
Staying inside on Halloween? This mummy lacing craft is perfect for preschoolers who are working on their fine motor skills. It's a super fun way to work on hand-eye coordination and only requires a few simple materials to make.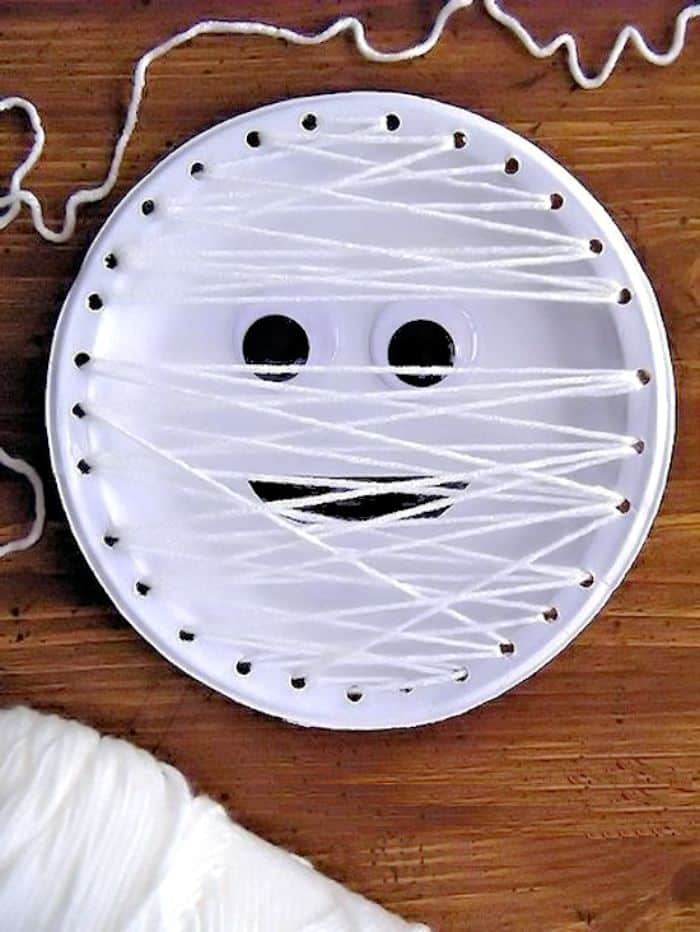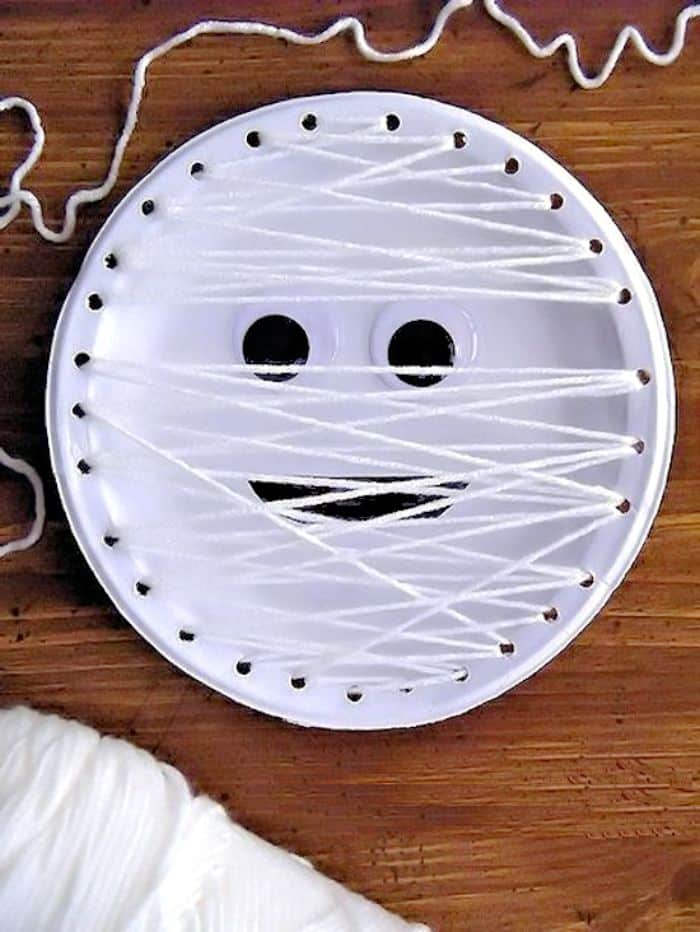 Paper Bowl Mummy Craft
Paint some paper bowls to begin working on this fun Paper Bowl Mummy Craft. You'll need some masking tape and cardstock to create that signature mummy look.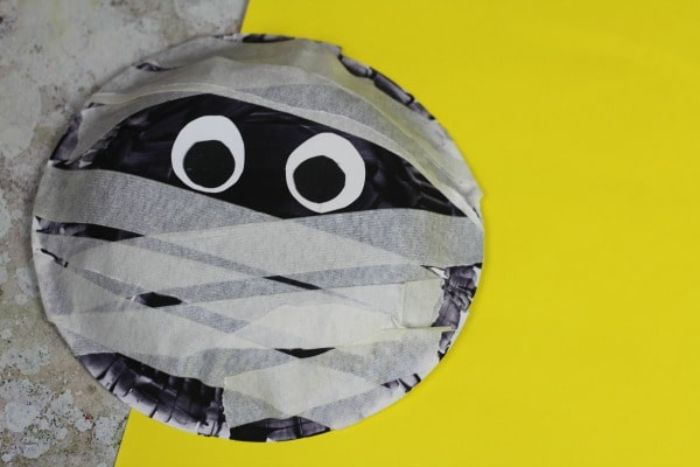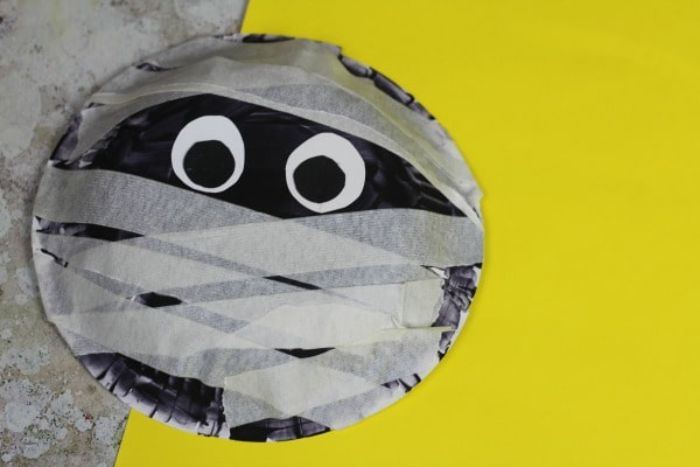 Yarn-Wrapped Mummies
Fun and easy mummy crafts that kids of all ages can do – even toddlers! Start with a mummy figure made out of cardstock or cardboard, then wrap yarn around it. Easy peasy! You don't even have to paint the mummy black. Try some bright neon colors out if you want to make the yarn-wrapped mummies more colorful and bright.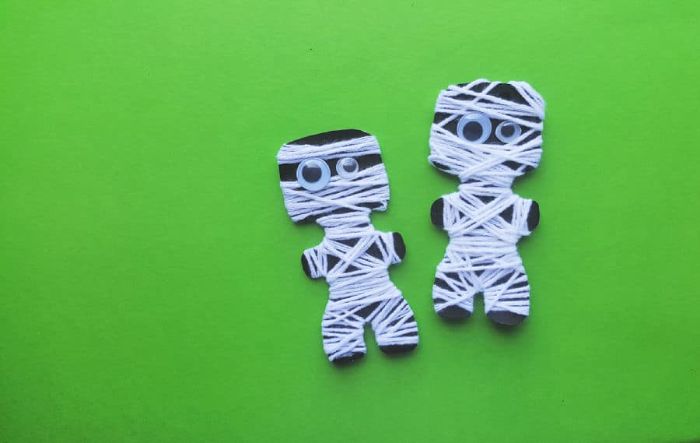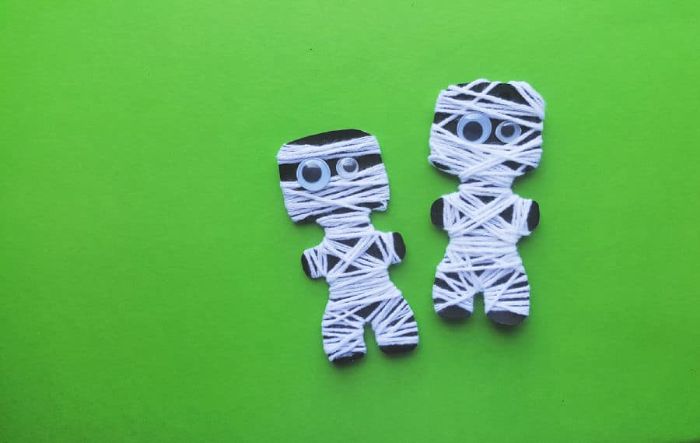 Paper Cup Mummy with Light-Up Nose Halloween Craft
Want a mummy that lights up to decorate your table or to put outside on the patio or porch? These paper cup mummies are spooky and fun! They're easy to make and decorate, and then you just pop in an LED candle for the nose to make him glow.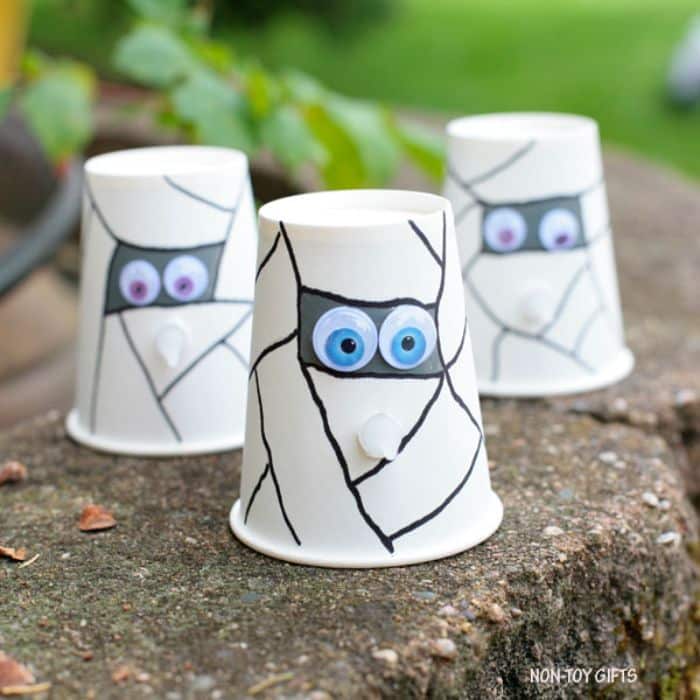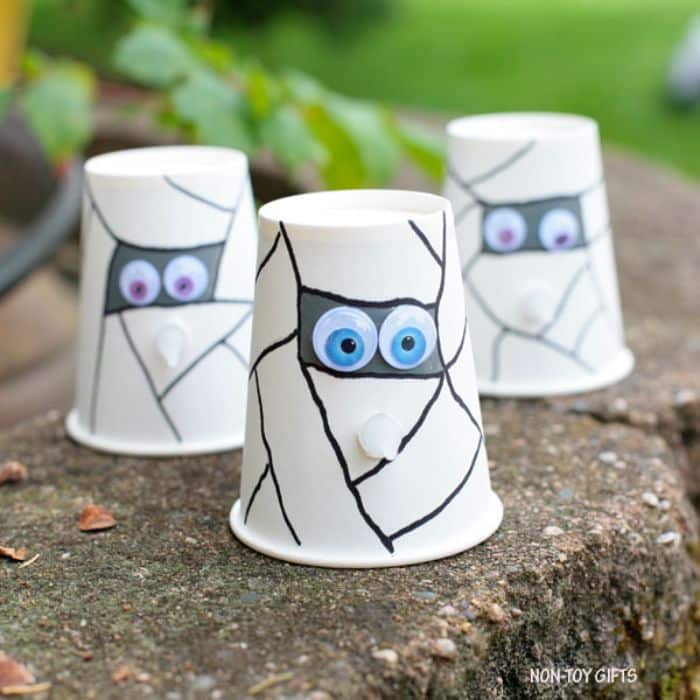 Mummy Water Bottles
These mummy water bottles are super simple and inexpensive to make, but they look so cool. They'll be a hit at your next Halloween party! The mummy looks like he's mummified around the bottle. They'd make excellent (and healthy) party favors instead of handing out more candy.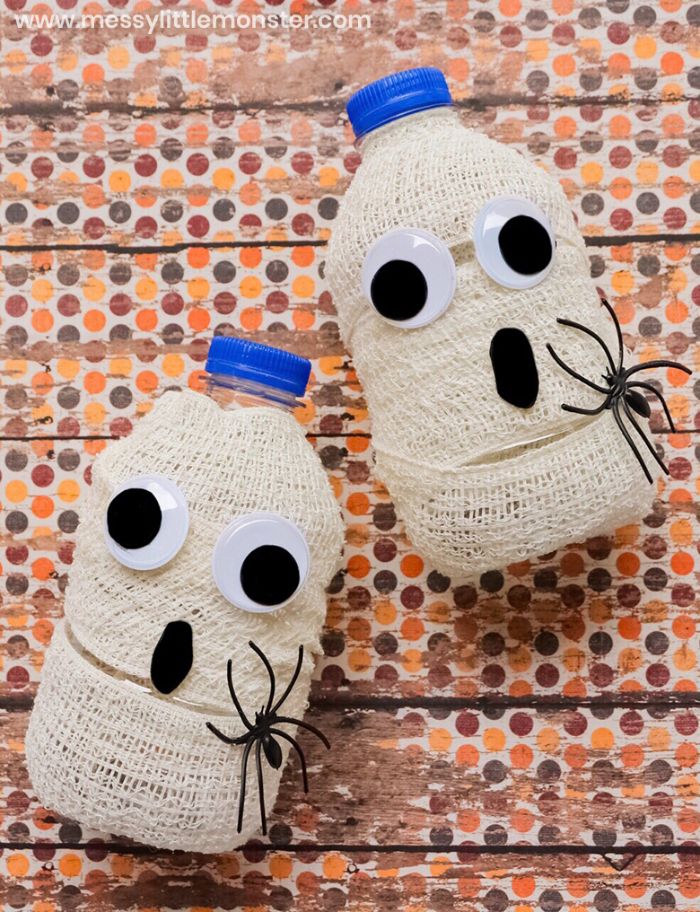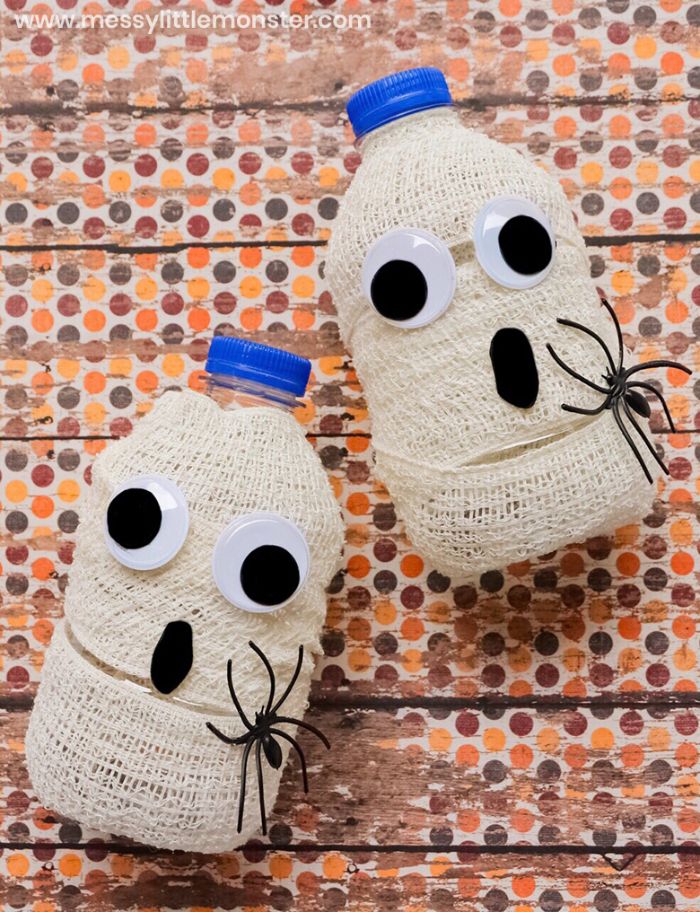 Mummy Painted Rocks
Rock painting is a timeless fall activity for kids. Turn your stones into mummy-painted rocks this Halloween by adding some googly eyes and mummy handprints. These mummy-painted rocks are kid creations that will be sure to delight anyone who finds them! They'll also work great in a mummy display, or on your front door as part of your Halloween decor.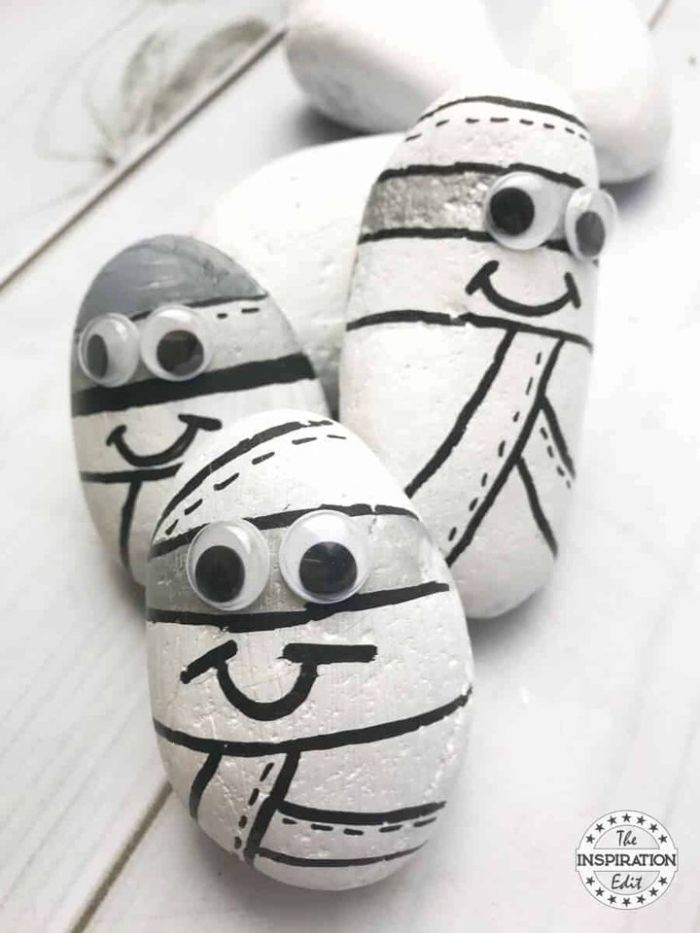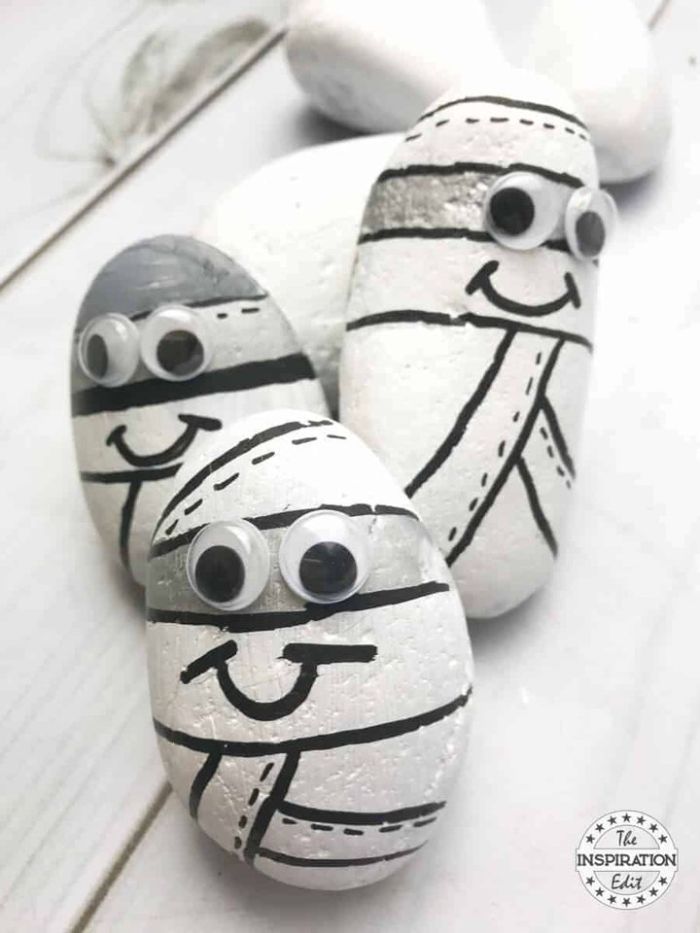 Footprint Mummy
Crafts made with footprints are a great way to get kids into Halloween. Footprint mummy crafts are especially fun! And they're easy to make and don't require much skill, but the mummy looks so sweet. This footprint mummy craft is sure to bring a smile to everyone's face who sees it. And you can use it as a keepsake for years to come too. Wrapping the yarn around it is good fine motor practice for toddlers and preschoolers.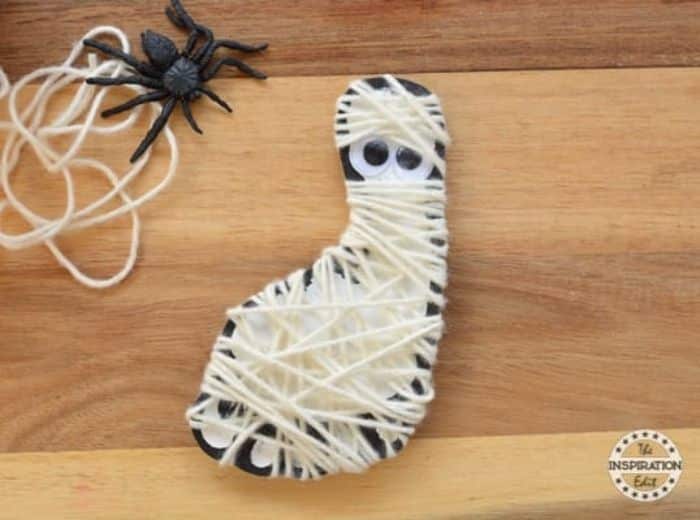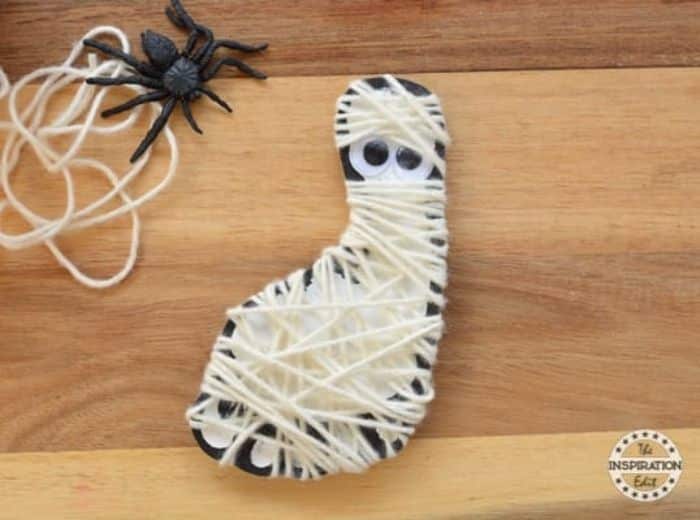 Mummy Line Art Coloring Page
Kids can use this mummy coloring sheet two ways. Younger kids can print it out and color it as-is with crayons, markers, or colored pencils. Older kids can practice line art by drawing diagonal, horizontal, and vertical lines to make the background more creative.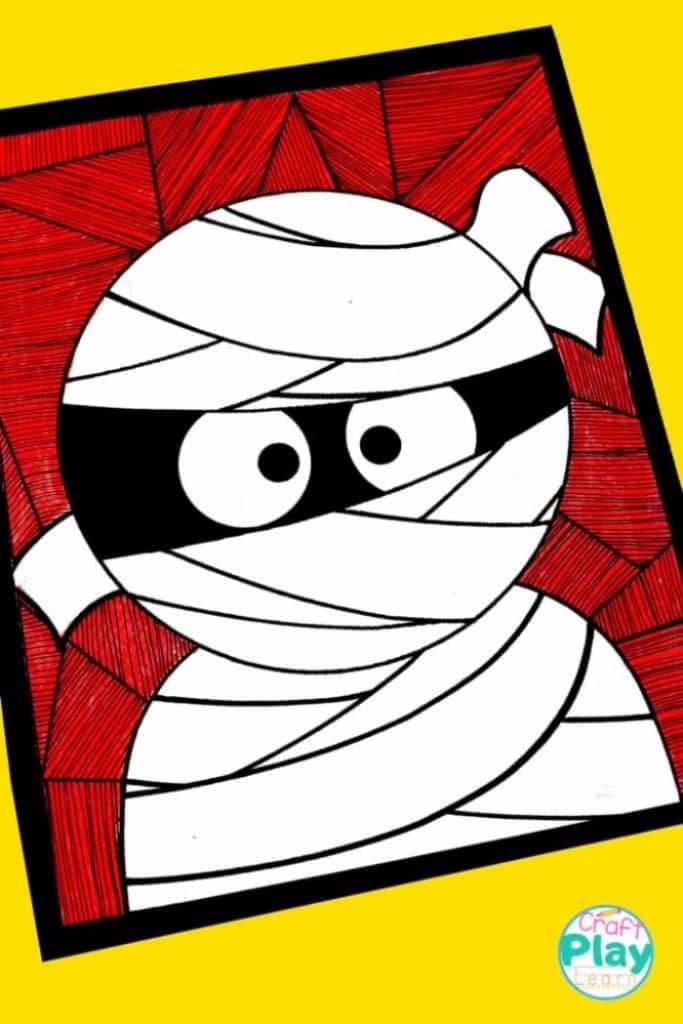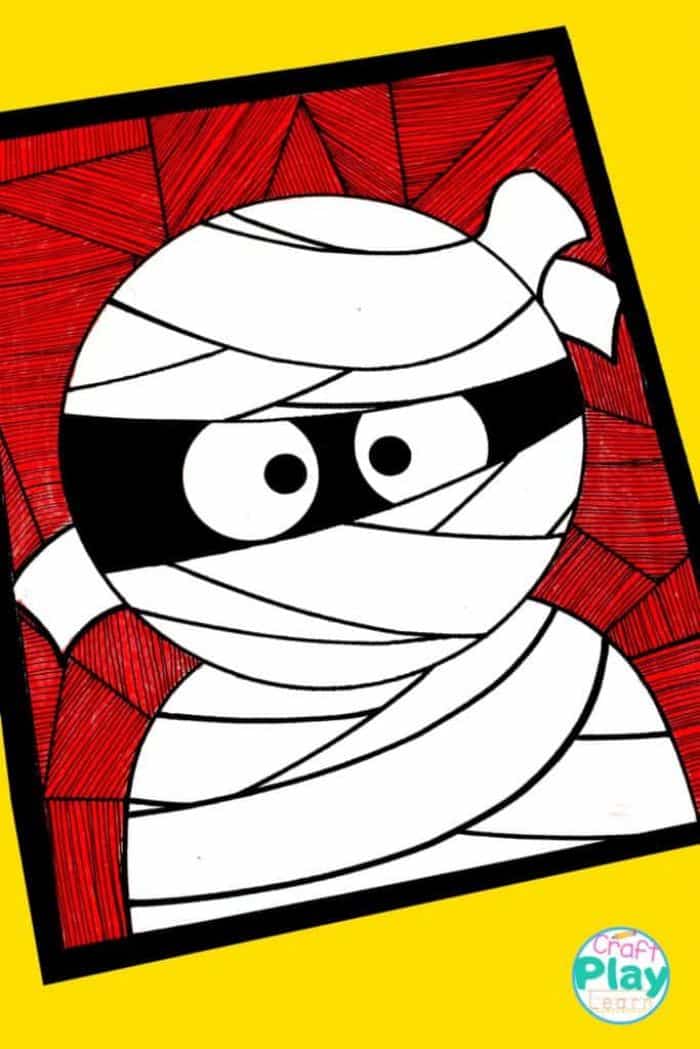 Mummy Clothespin Puppet
Here's a mummy clothespin craft that would be fun for all ages. It's easy to make, and you can hang your mummy up anywhere or add it to a Halloween table display. If you have old clothespins in the craft drawer, you can use them. Otherwise, they're cheap and easy to buy at the dollar store.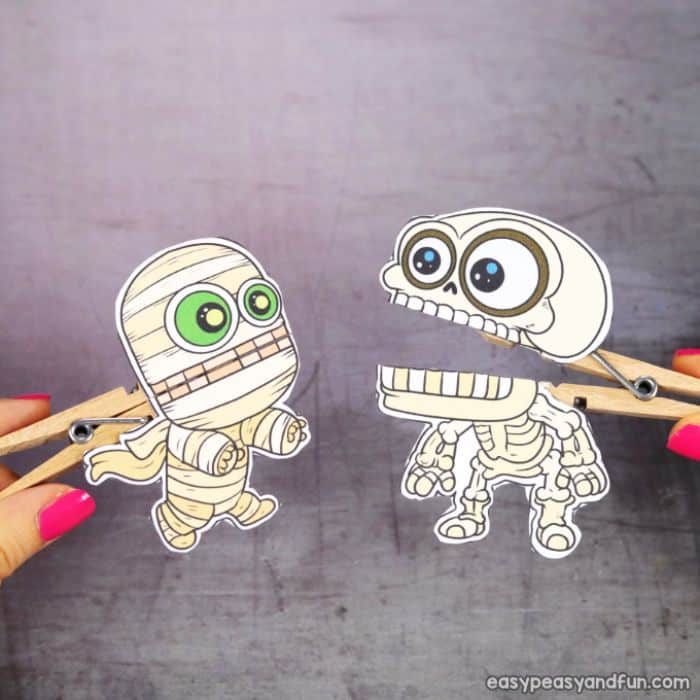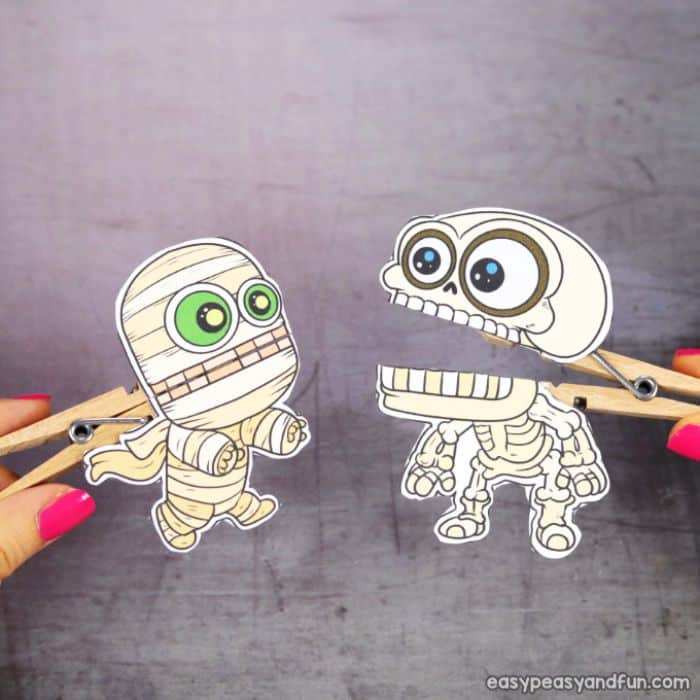 Mummy Painted Clay Pot
This spooky craft is a mummy-painted clay pot: it's fun, easy to make, looks awesome when done, and can be used as a Halloween decoration or gift display piece. Kids will love painting their mummy pots and using them to hold candy or pencils.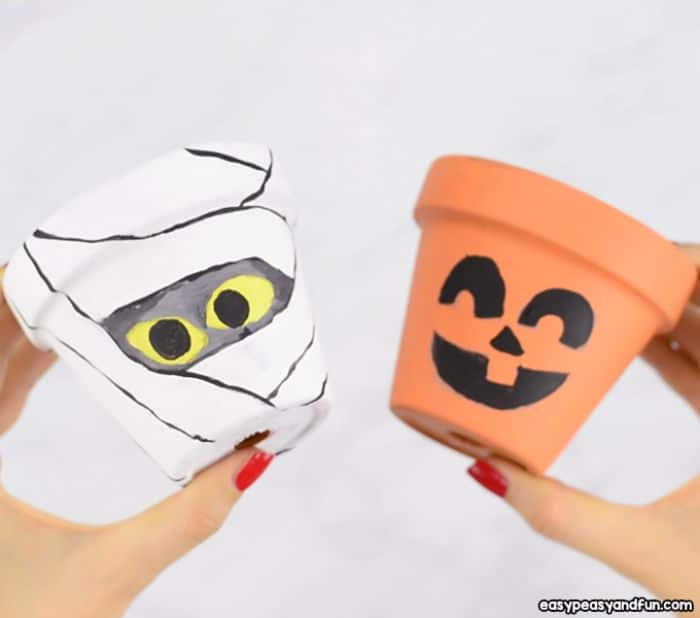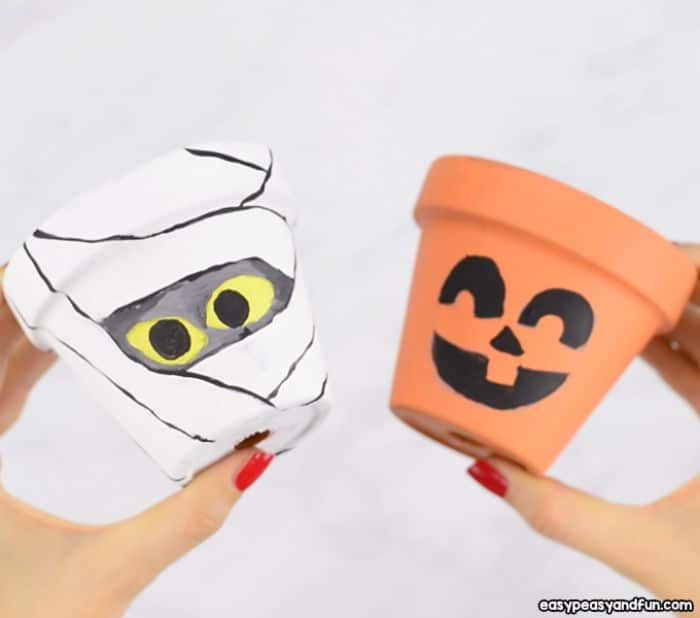 Mummy Pumpkin Craft
This mummy pumpkin craft is totally easy and cute. All you need are a couple of inexpensive supplies from the dollar store and a little creativity! It's a fun take on the traditional mummy craft.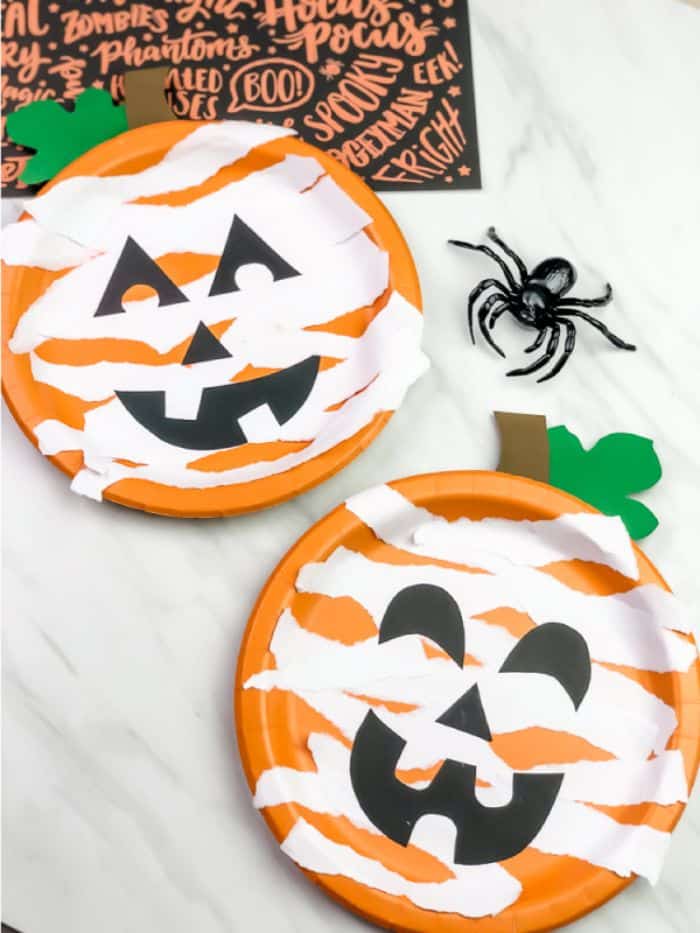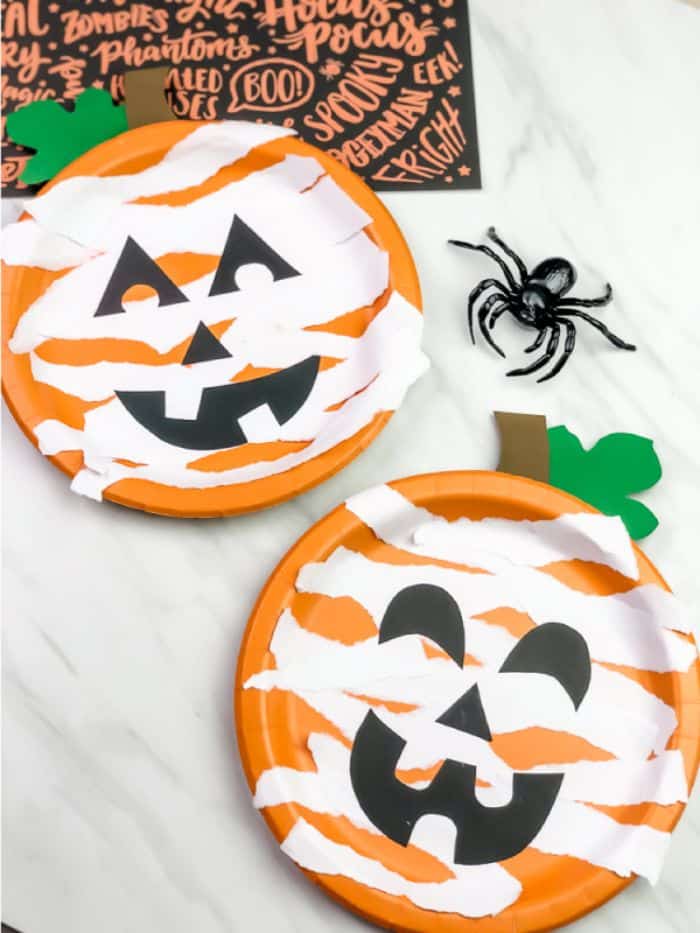 Printable Mummy Puppets
It's a mummy puppet craft that you can print out! You can make your own mummy puppets with some paper, a printer, and some scissors. Hang them in the window or on your door for the trick-or-treaters to see. Add brads (or split pins) to make your puppets movable.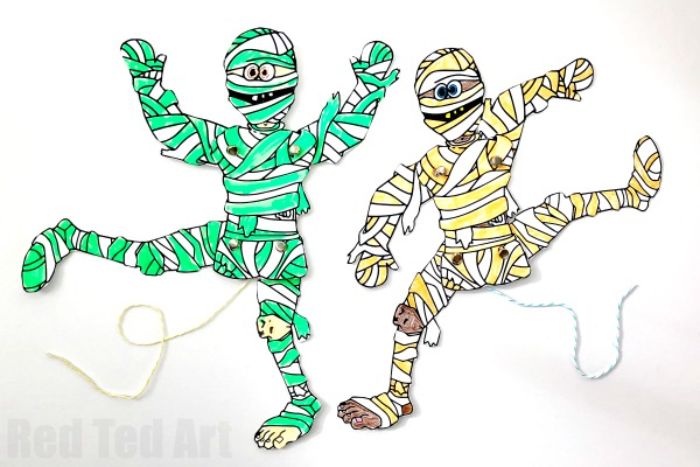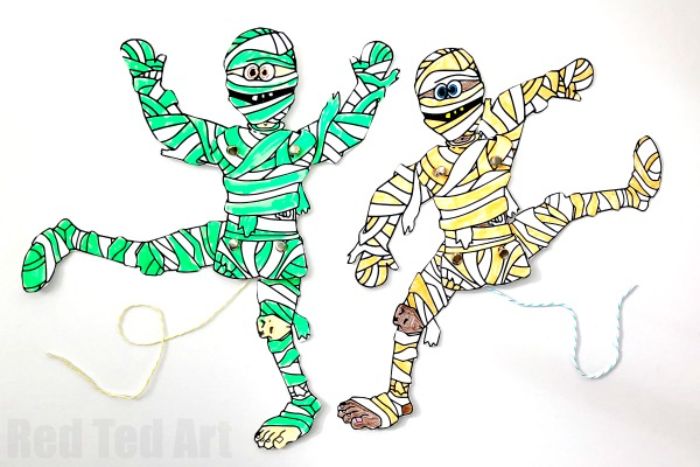 Mummy Candy Bars
Here's a mummy craft that's easy to make and looks cool! All you need is some crepe paper, googly eyes, and tape or glue stick. You can use this mummy candy bar wrap idea for your favorite chocolate bars to give out on Halloween. Cute idea for a classroom treat or if you want to be the house that gives out the full-size bars.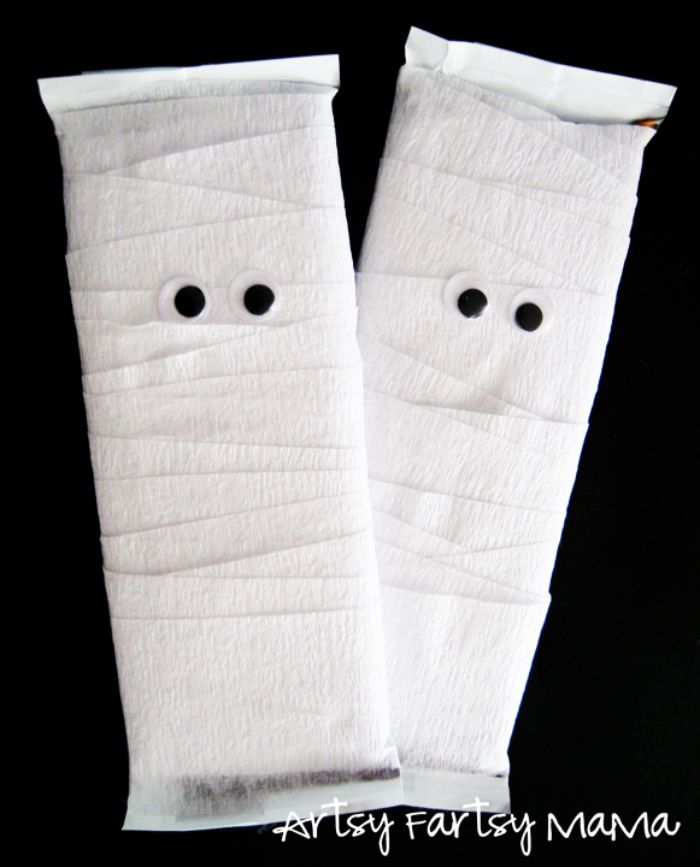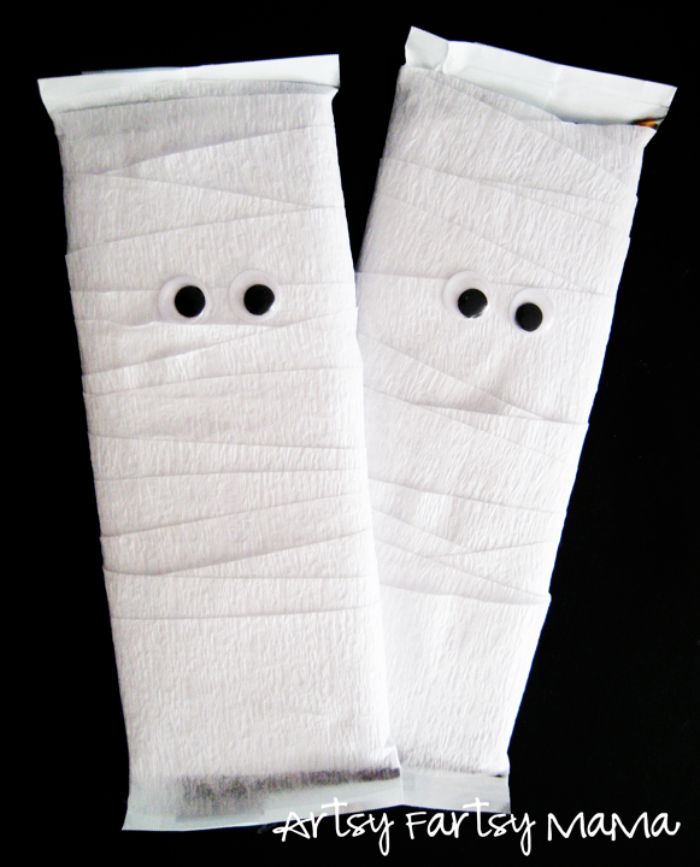 Paper Mummy Craft and Writing Prompt
This mummy writing craft is a paper mummy that kids can use as a writing prompt to get them thinking creatively. This is a wonderful Halloween craft for teachers to use in the classroom.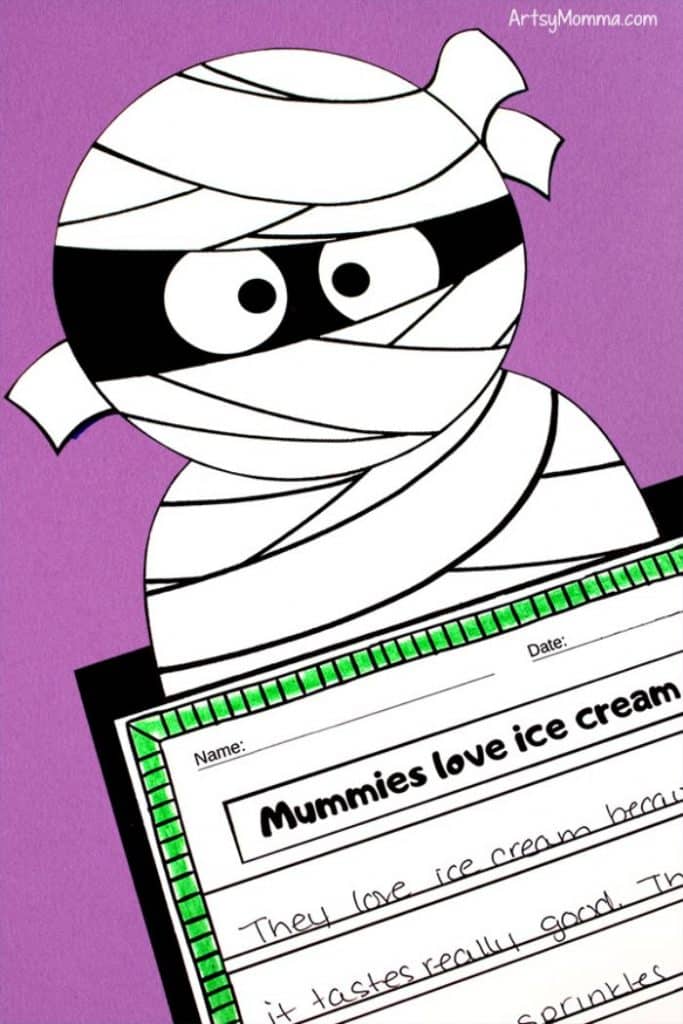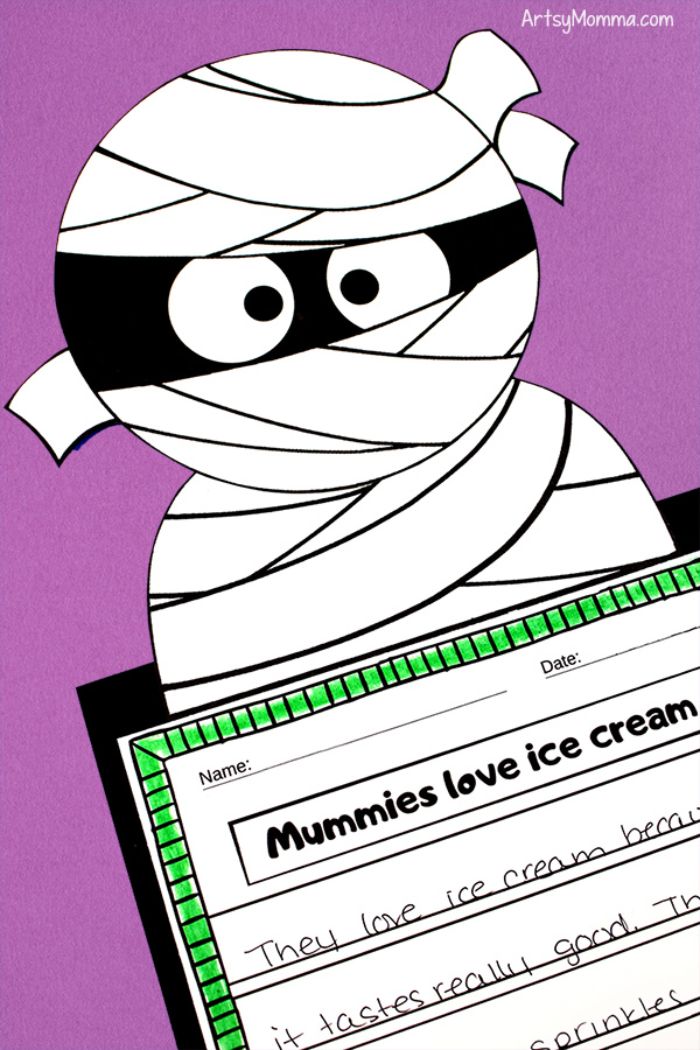 Mummy-Wrapped Pumpkin
Pumpkins aren't just for carving at Halloween—you can mummy-wrap them instead! Grab some gauze and googly eyes to make a mummy pumpkin like this and display it in your home to bring some creepy decor into your Halloween night.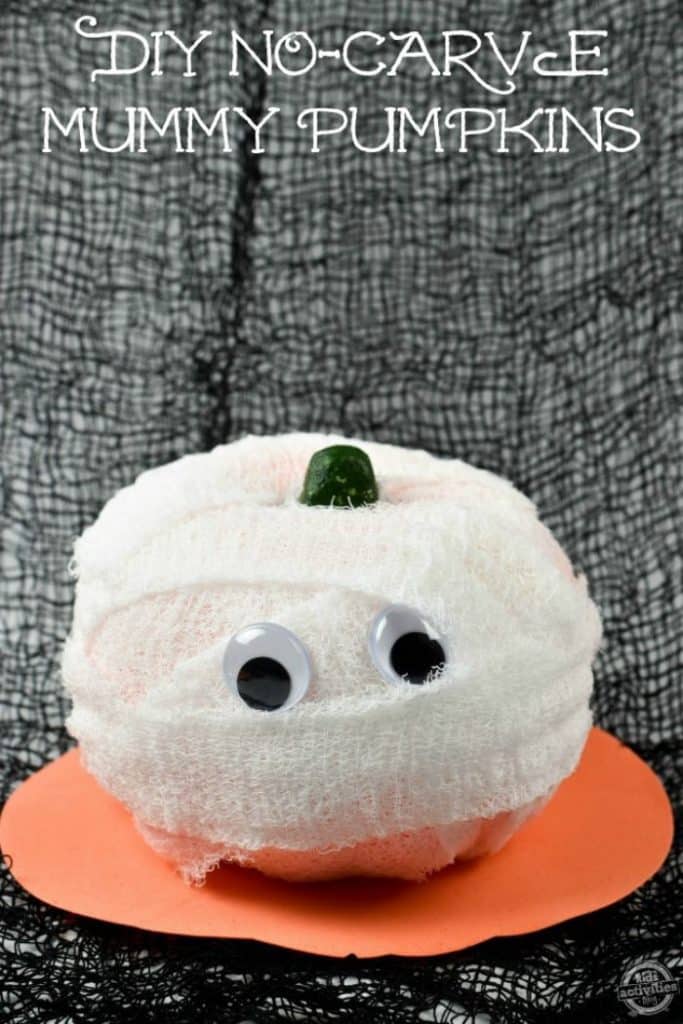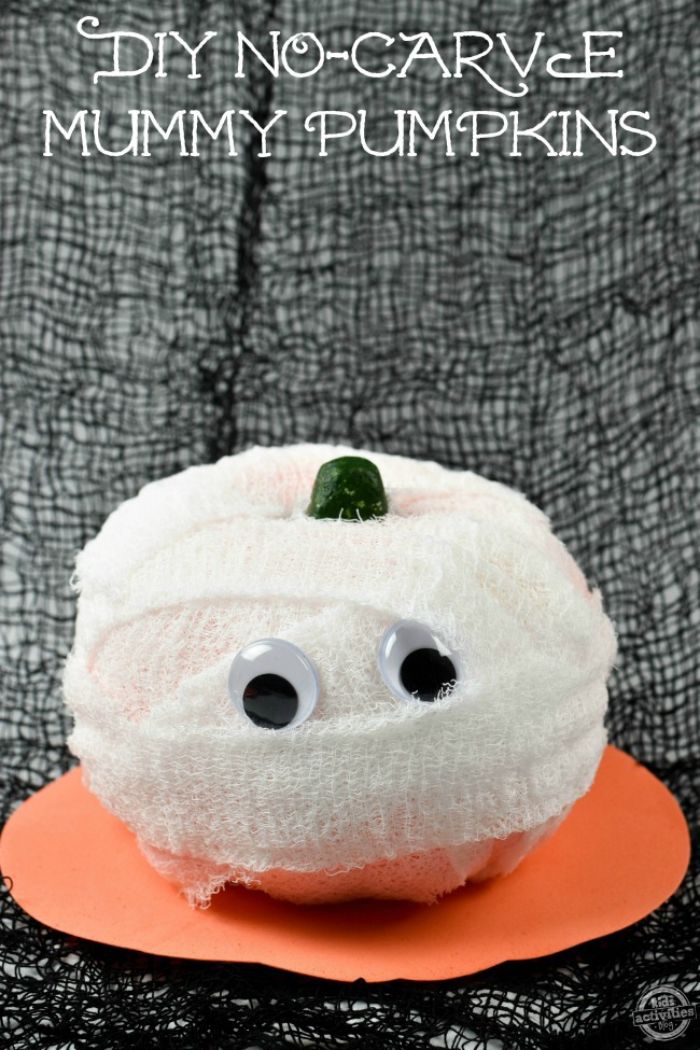 If you're looking for some fun, easy crafts to do with the kids this Halloween season, these 20 mummy craft ideas should get your creative juices flowing. You can use them as a party decorations, to spruce up your classroom, or to make just for fun! If nothing else, they'll be great conversation starters when people come to your door on October 31st. Whether you've got preschoolers who need fine motor practice or older kids who want something more challenging, there are plenty of options here for everyone in the family. What will YOU create?
More Halloween Fun for Kids