This beaded pumpkin craft is an easy fall craft for the kids, and it'll look super cute next to some leaves and other autumn decor.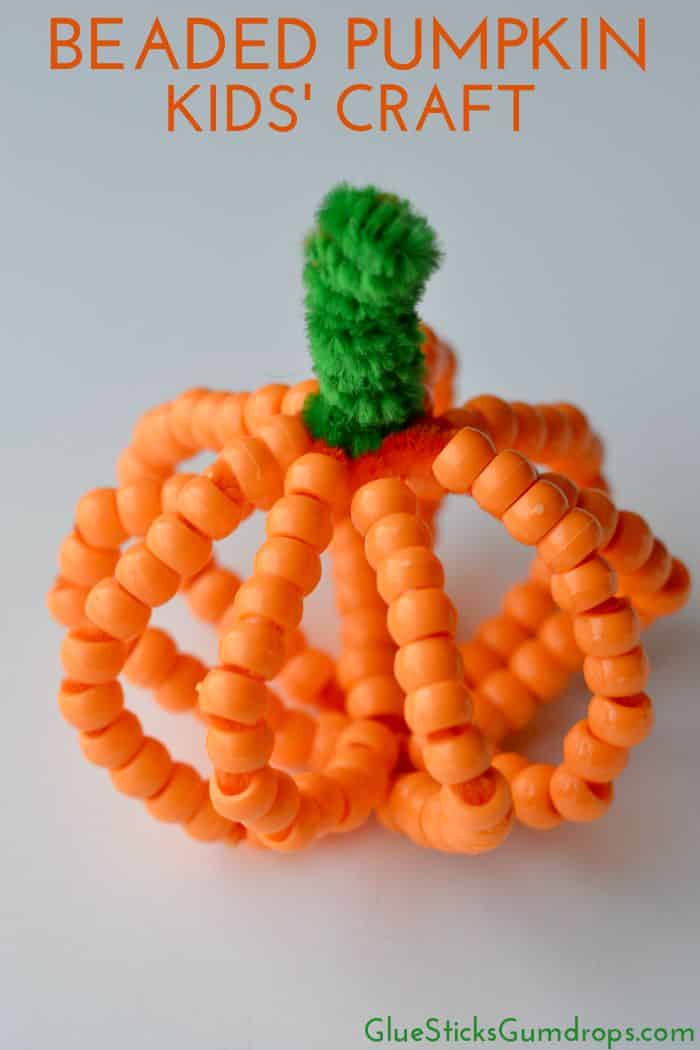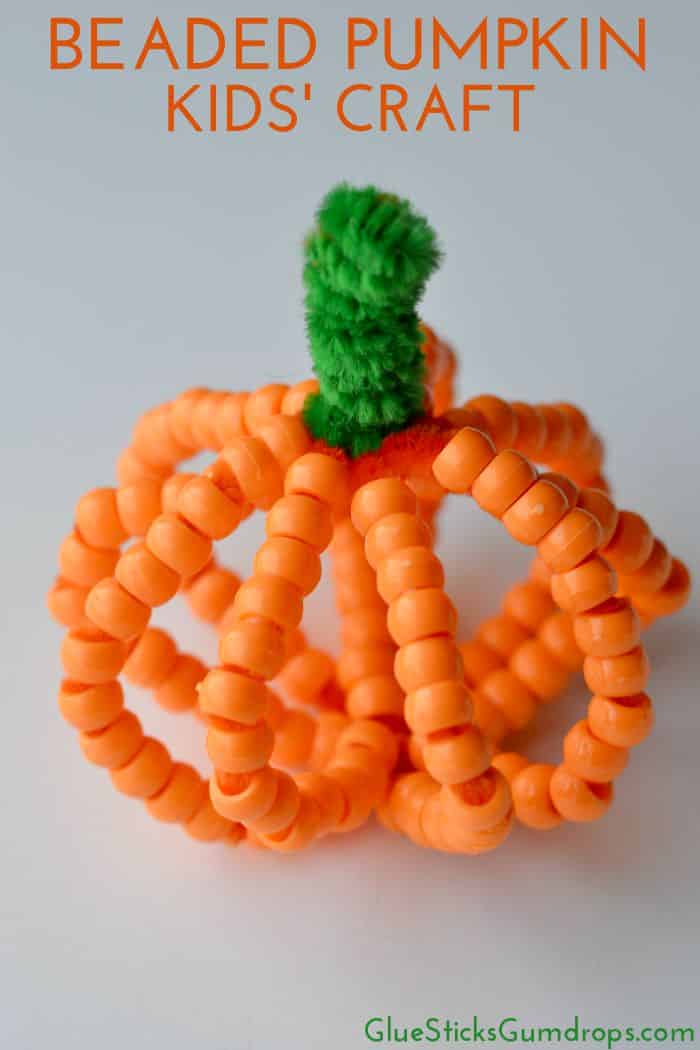 This month, I've been focusing on some different crafts with the kiddo. We've been having a lot of fun with beads, and I think we'll do more of these in the future. It's great fine motor practice for him, and the projects are really cute to boot.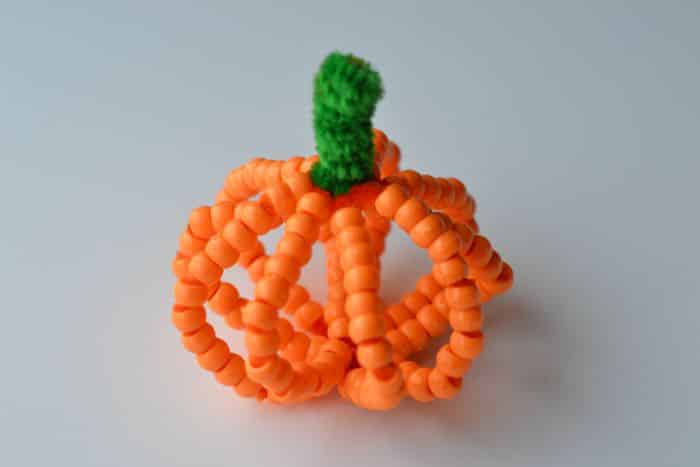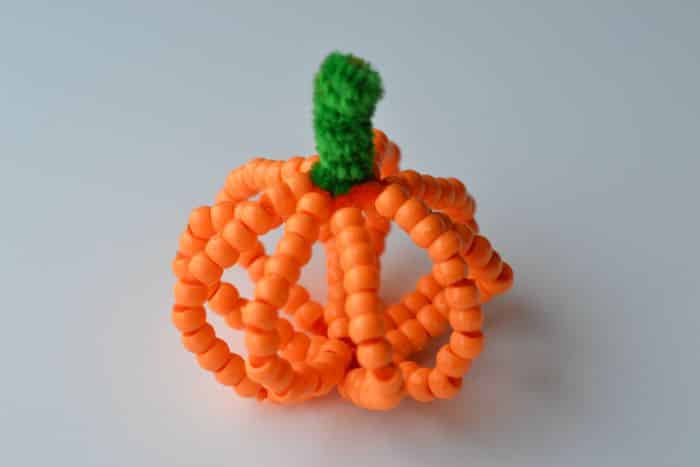 We also made a beaded spider for Moms & Crafters; it's silly and spooky at the same time! Ben is still playing with it and chasing us with it trying to scare us. (See the preview at the bottom of this post!)
The beaded pumpkin craft for fall was a lot of fun, too. As it turns out, we didn't have quite enough of the orange beads, so it ended up being smaller than I'd hoped. It still looks adorable sitting on our shelf, though, so I can't complain.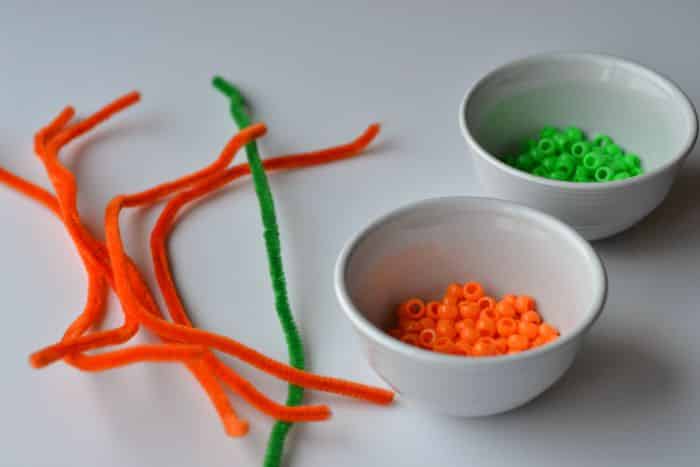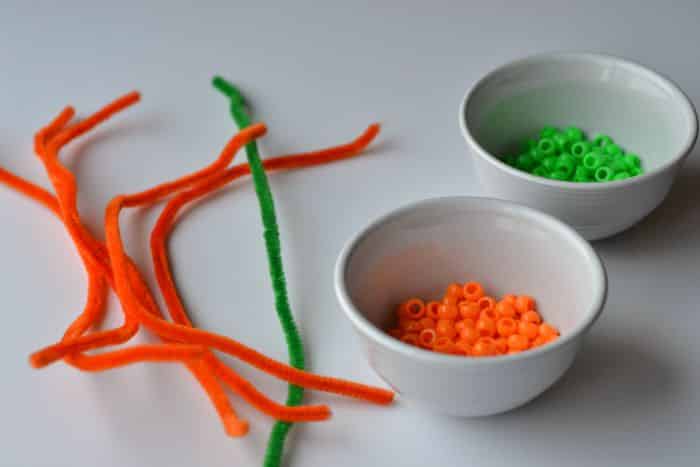 Materials needed for the beaded pumpkin craft:
This post includes affiliate links. Please click here for my full disclosure.
Note: I know you see green beads up in that picture, too. At first, I planned on adding a beaded leaf, but I decided that it would be too much for our little pumpkin. If you do decide to add a leaf, you'll need green pony beads, too.
How to make a beaded pumpkin:
1. Twist the pipe cleaners together in the center. As you can see, mine aren't quite centered, but you'll do much better than I did. 🙂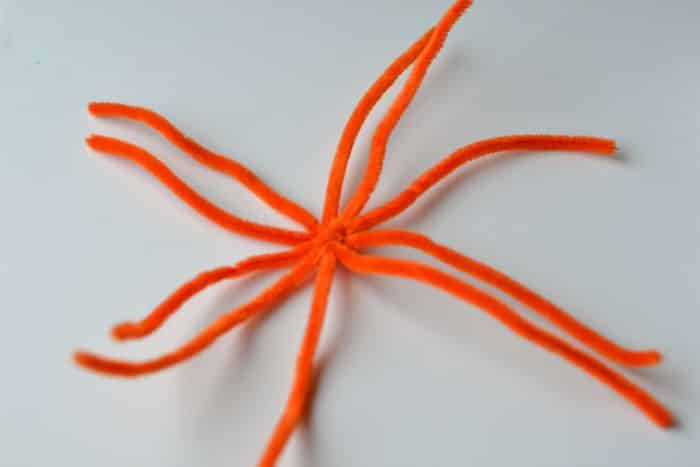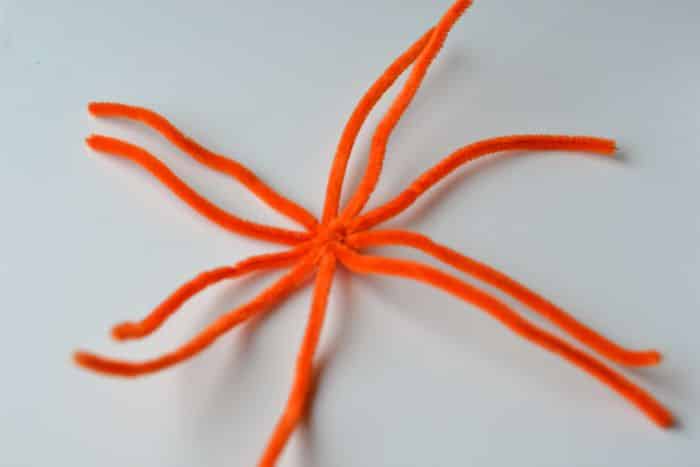 2. Add beads to each "leg" of the pumpkin. I added 12 beads to each, but I'd recommend adding 15-20 to each "leg" if you have enough beads.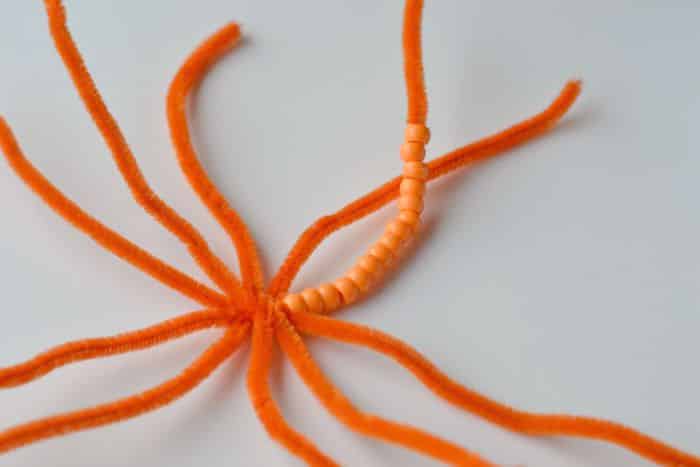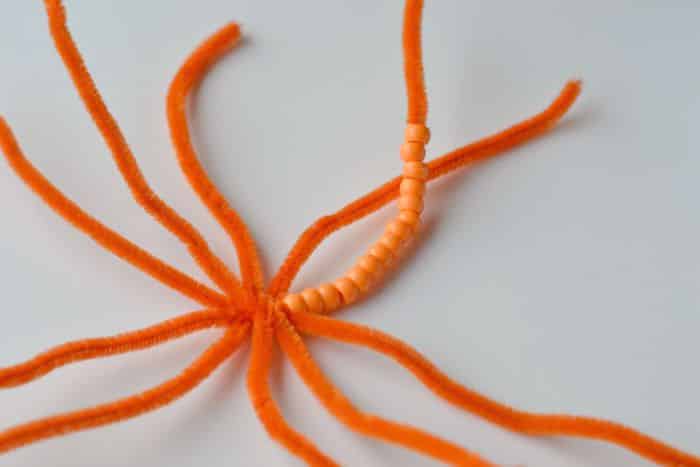 3. Pull all the "legs" up together.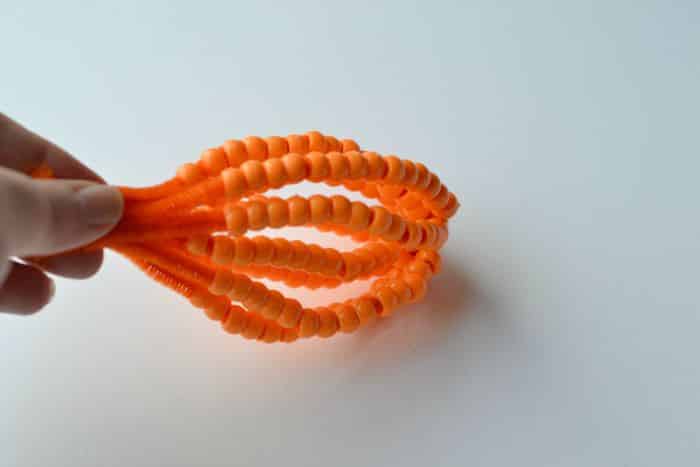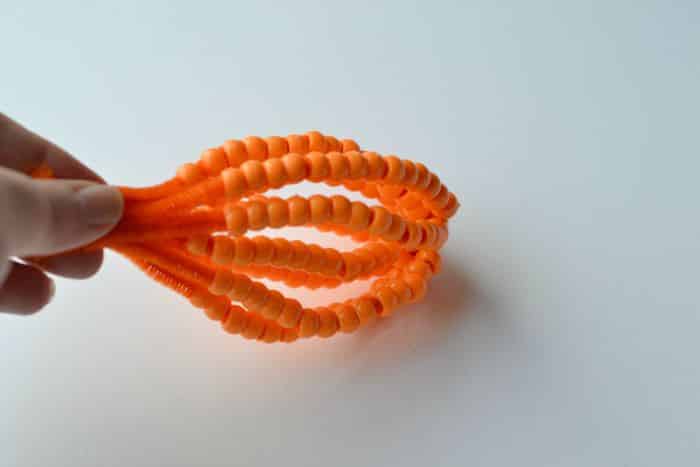 4. Twist the pipe cleaners together to form a stem.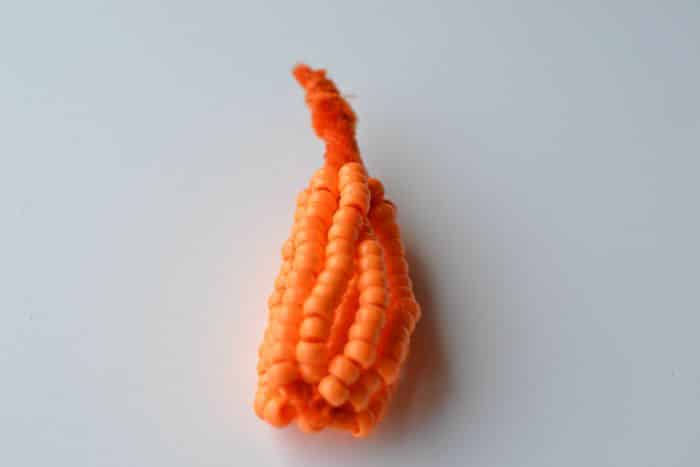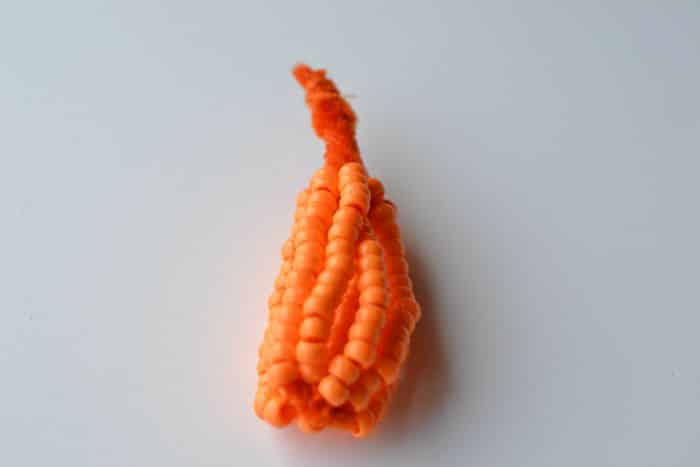 5. Wrap the green pipe cleaner around the stem to cover the orange.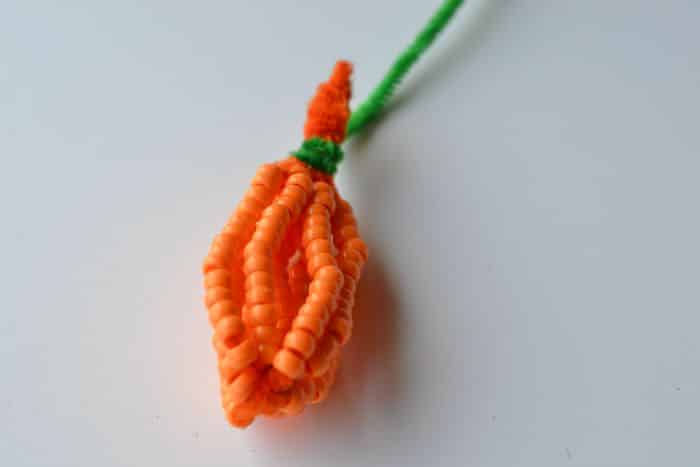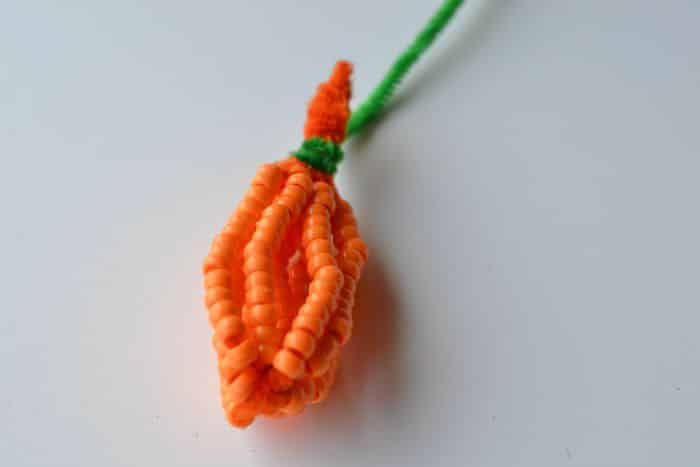 6. Sit the pumpkin on its bottom and squish it down to give it a round shape.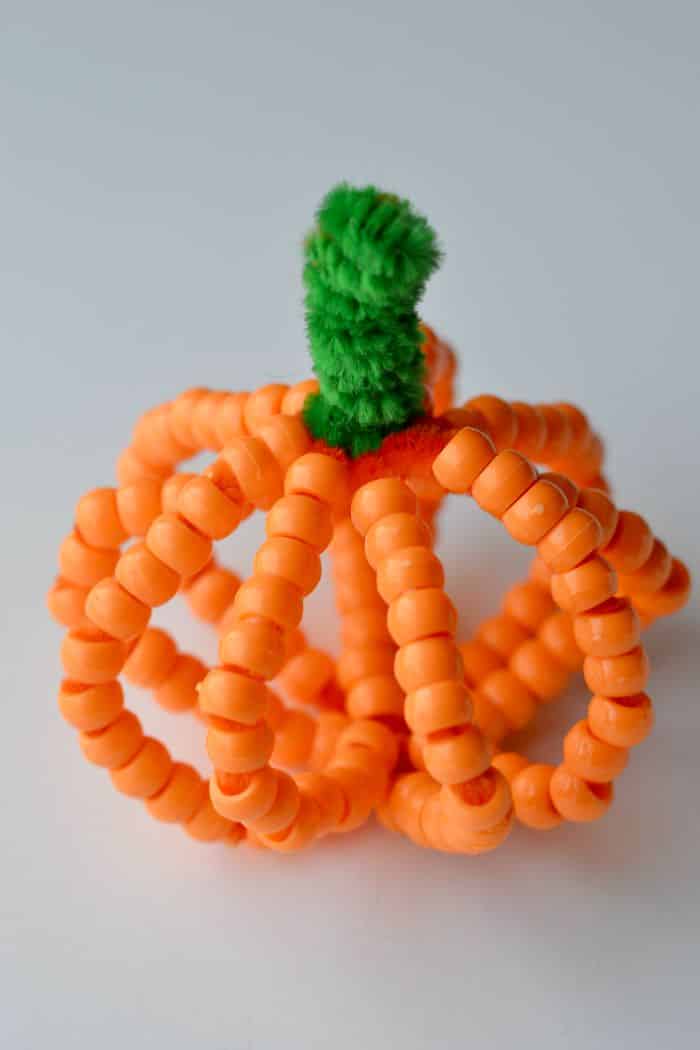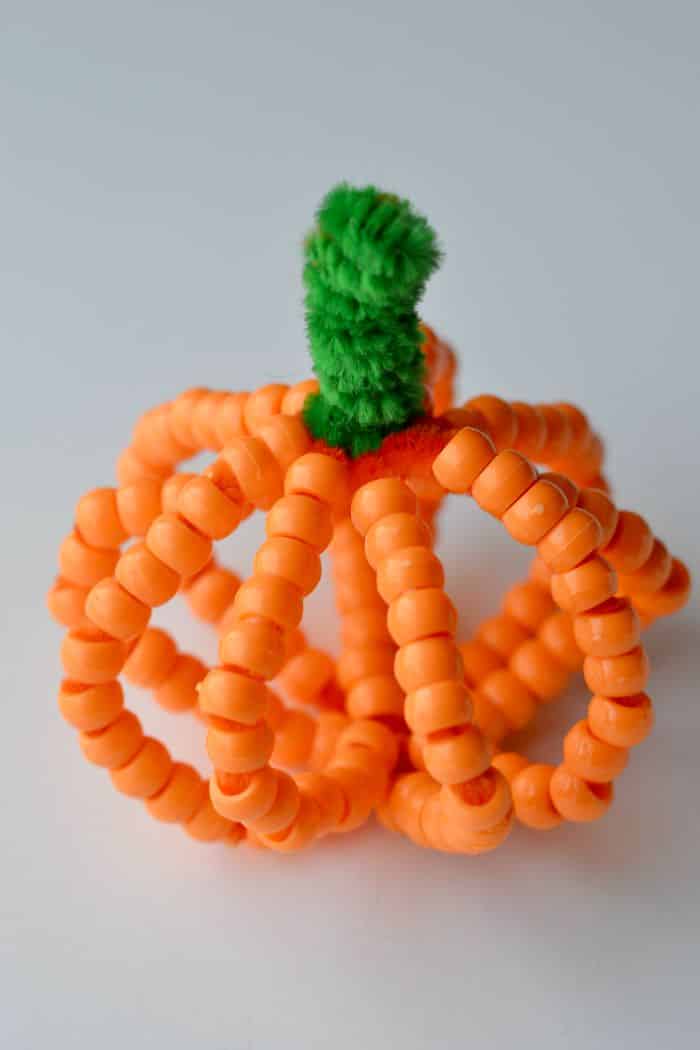 Isn't it adorable? If you have plenty of beads, do a few of them to add on a shelf. We're planning on passing this one along to the kiddo's grandma the next time we visit. She loves handmade crafts from the grandchildren! 🙂 Update: She absolutely loved the beaded pumpkin, and it pretty much sits on her shelf year round. LOL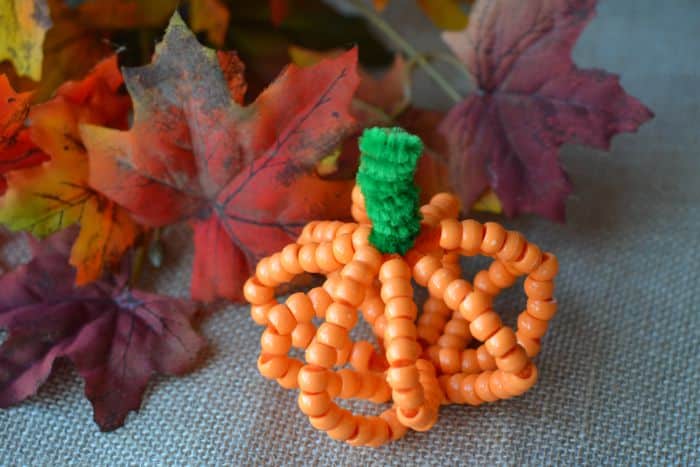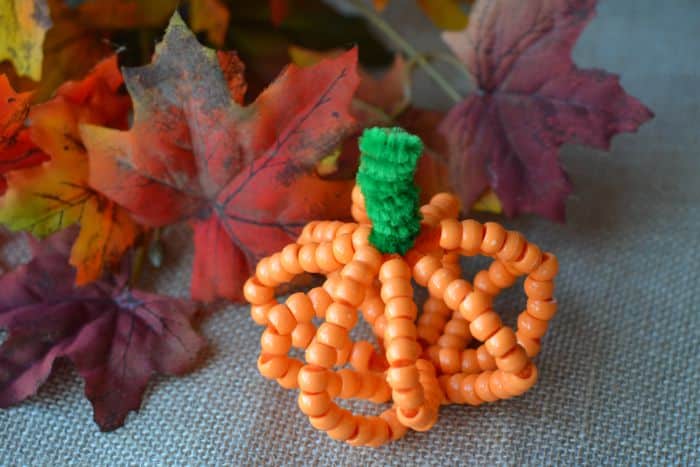 For the beaded spider, head on over to Moms and Crafters! Here's a little preview.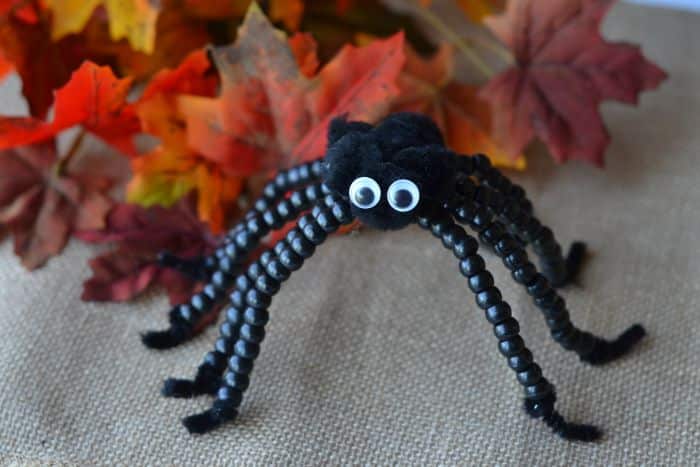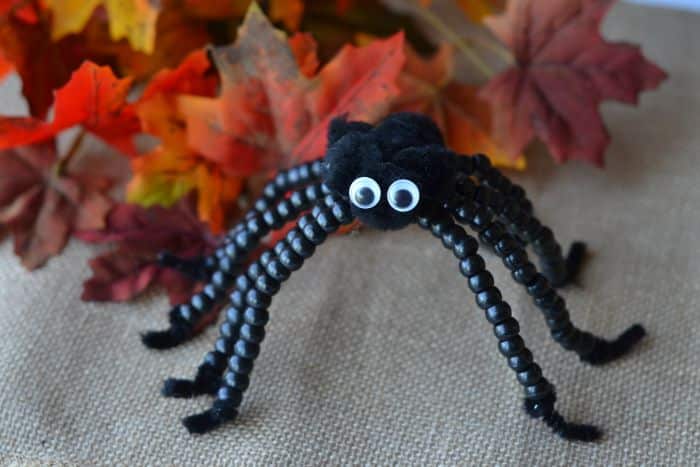 If you liked this beaded pumpkin craft, you should also try these fun Halloween crafts: