This super simple paper plate spider craft is fun for toddlers and preschoolers, and it'll look really cute decorating a door or window!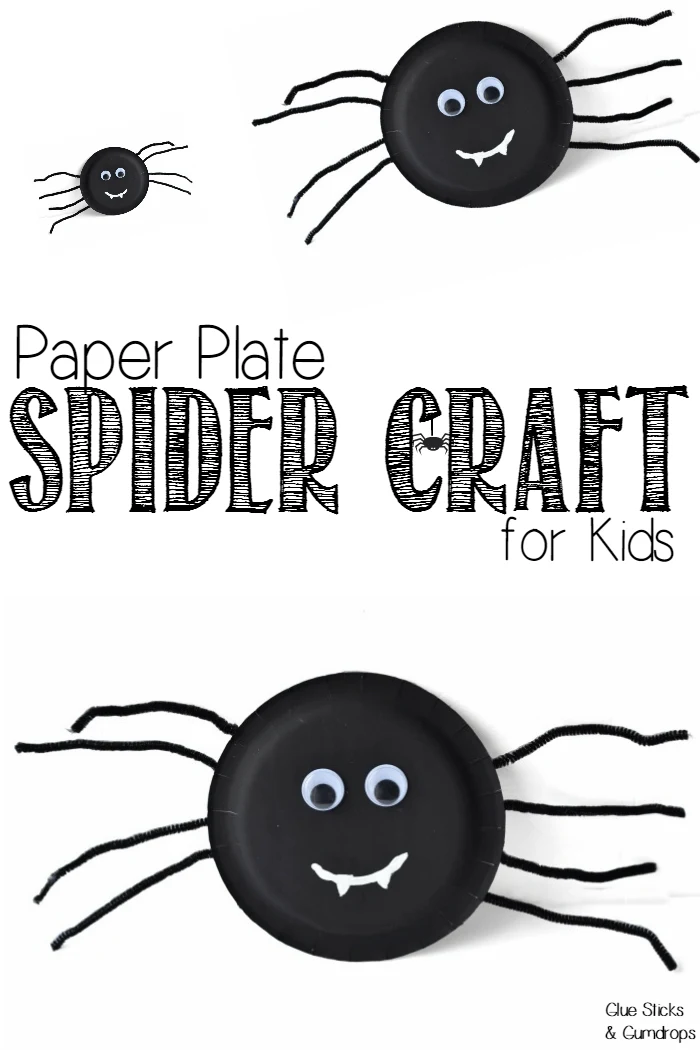 We made a paper plate spider for our 2nd day of the 31 days of Halloween crafts. The kiddo really enjoyed this one. He got creative with the eyes and decided that they needed a bunch of mouths and eyebrows, too. 🙂 We now have one of them hanging on our door. The other is the kiddo's, and he kept it in his room because likes to sneak up on us to scare us with it.
We also have a big list of more fun Halloween paper plate crafts!
Materials for the Paper Plate Spider Craft:
(Disclosure: This post contains affiliate links.)
Paper plates (Choose black ones if you don't want to paint them.)
White tempera paint (See link ab
Black pipe cleaners cut in half
Hot glue gun or school glue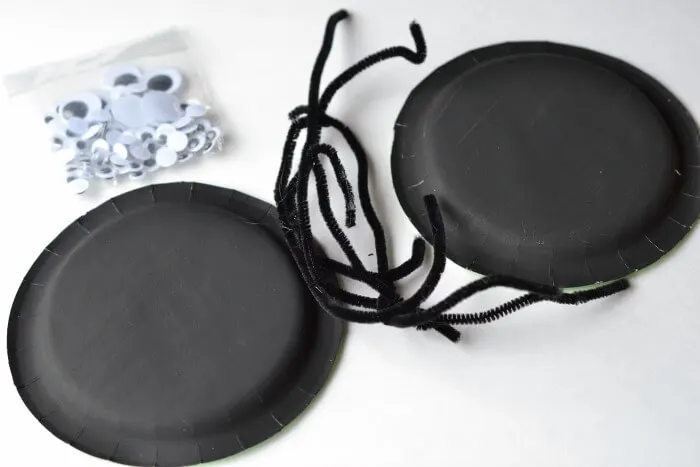 How to Make Paper Plate Spiders:
1. Paint the backs of the plates black if you're using white plates (or another color). Ours were actually green before we painted them. Allow a couple of hours for the paint to dry.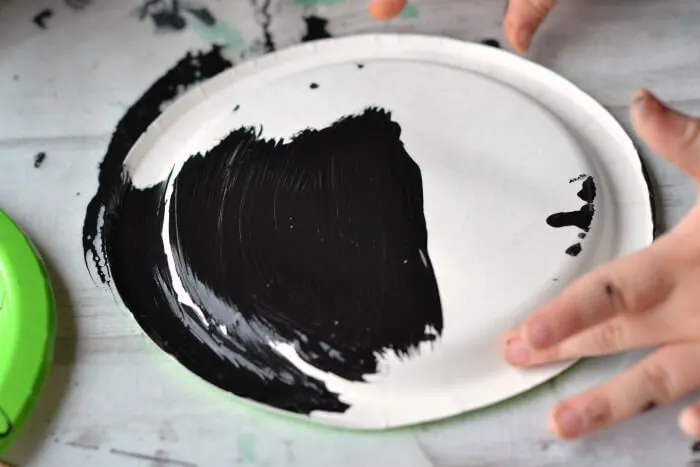 2. Use a hot glue gun to glue the pipe cleaner legs to the front of the plate (the non-painted side). We had actually used these plates to hold paint the day that we painted the pumpkins, so that's why there's some paint on the side with the legs.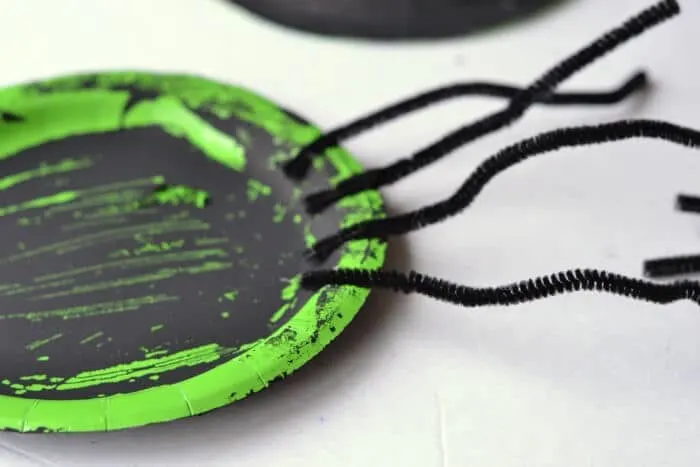 3. Glue the eyes to the painted side of the spider.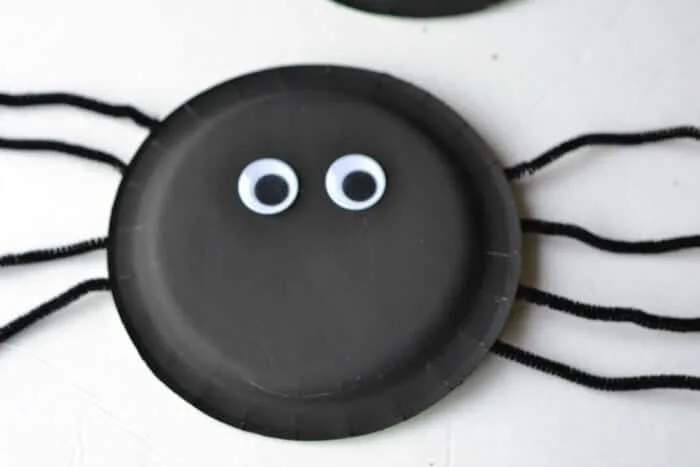 4. Use white paint to draw a mouth on the spider.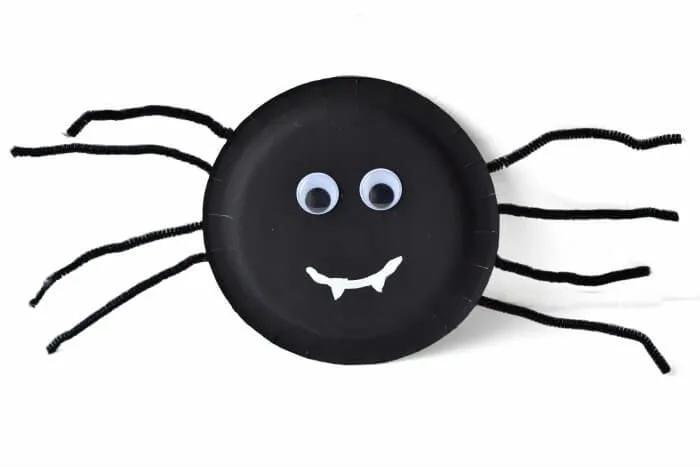 As you can see, my son decided to make some creative changes to his spider. Some of the legs were blue. He used seven eyes and said the spider needed a "bunch of mouths" and "lots of eyebrows." That's what all the white marks are on his. It turned out pretty cute, glue globs and all.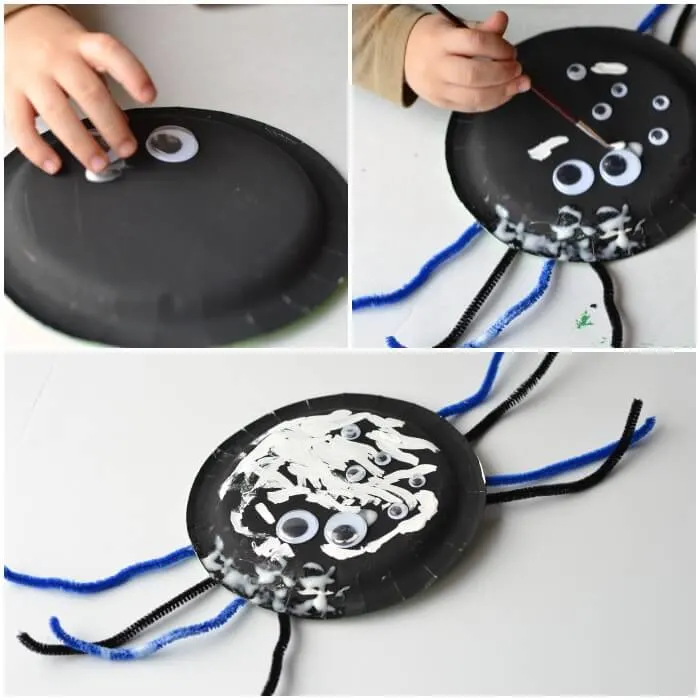 If you start out with black paper plates, you can do this craft in as little as 10-15 minutes, so it's a great kids activity when you're pressed for time or working with several kiddos at once.