We're kicking off thirty days of Halloween crafts with this super cute bat craft. You don't have to get the knife to make a cute Halloween pumpkin. Here's our no-carve pumpkin idea that only requires paint, googly eyes and construction paper.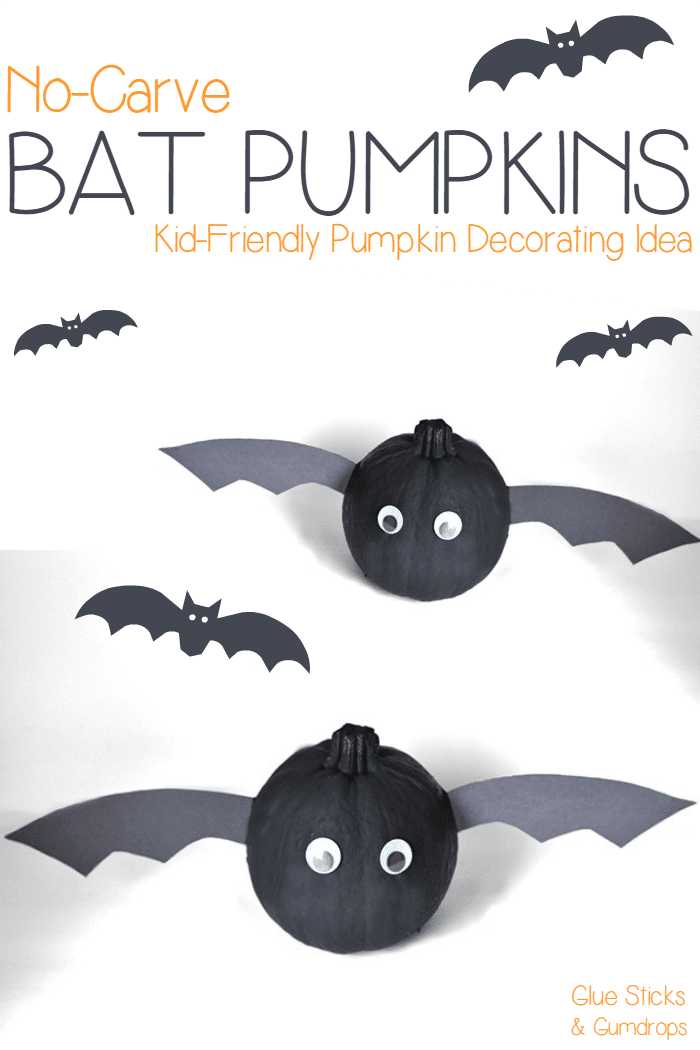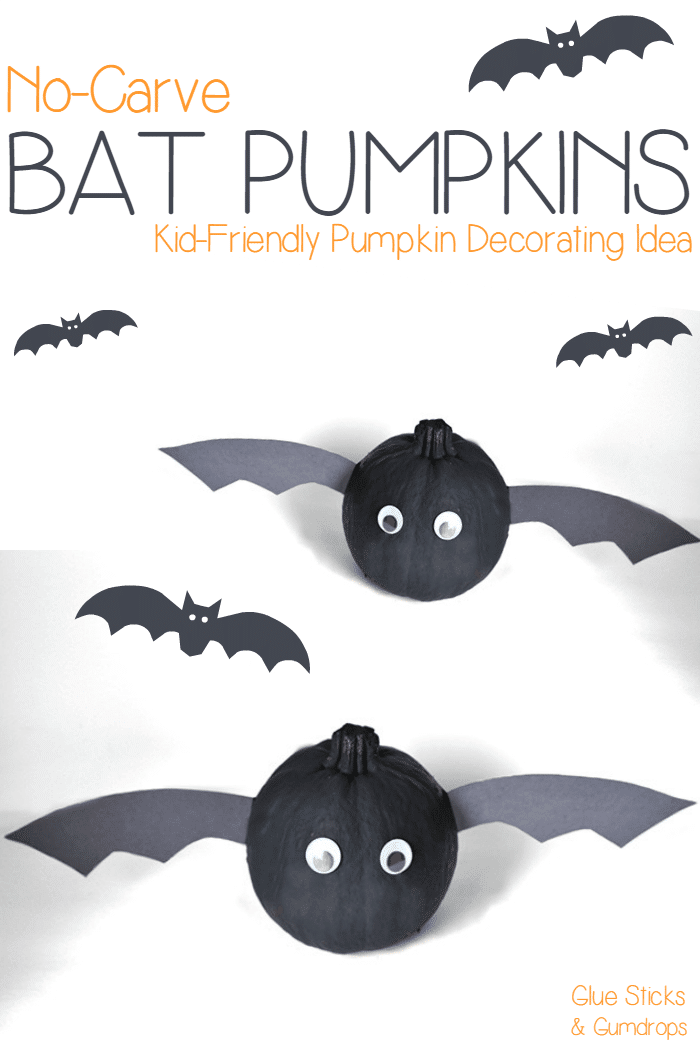 Our bat pumpkin was so much fun to make. The kiddo loved painting the pumpkin, and it didn't matter that it was kinda messy, either. To be honest, we first planned on a spider, but because of the type of paint we used, we couldn't get the legs to stick to the pumpkin. More on that later. But now that we've finished the bat, I love it even more than a spider. We're going to sit this on the mantle in the den since the construction paper isn't exactly weather friendly. So let's get to the tutorial (even though I'm sure you've figured it out from the pictures)!
Materials for Bat Pumpkin Craft:
(Disclosure: This post contains affiliate links.)
How to Make a Pumpkin Bat:
1. Use ACRYLIC paint to paint your pumpkin black. Seriously, folks, do not use tempera paint. That's what we used because that's what we had, and it flaked off every time we touched it. I cloned out the biggest spots in the pictures, but it is very spotty indeed. Acrylic will give you a better finish.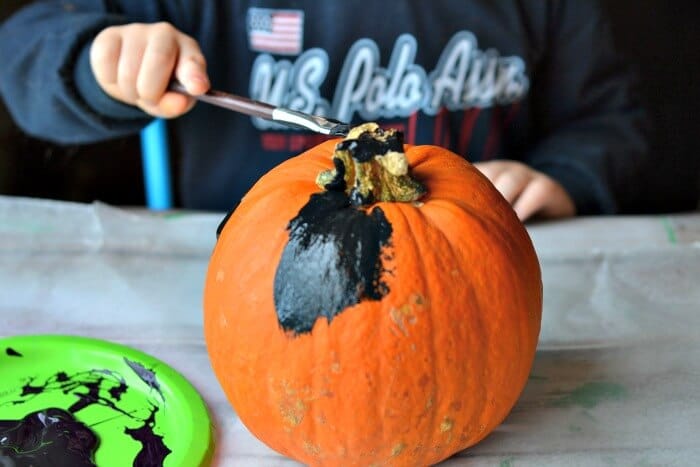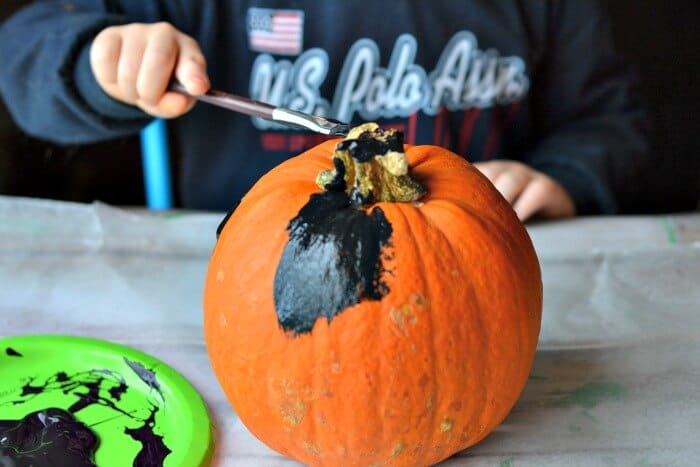 2. Paint until you have all the orange covered. We had to do a couple of coats because (1) the kiddo is 4 and missed a few spots, and (2) the tempera paint didn't cover that well. Again, use ACRYLIC paint… not tempera. Let the paint dry for a few hours. While you're waiting, cut bat wings out of black construction paper.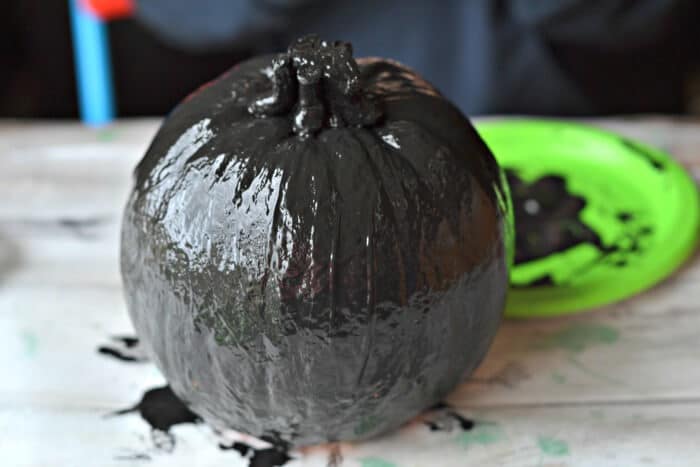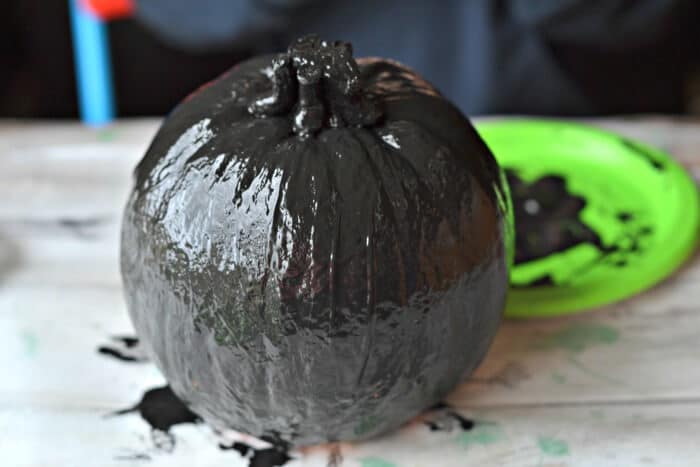 3. Apply the googly eyes and bat wings using a hot glue gun. If the little ones are putting it together, help them with the hot glue gun or give them school glue to use.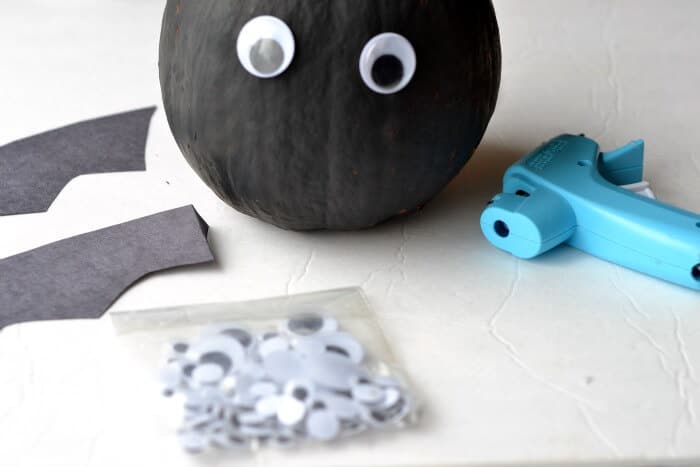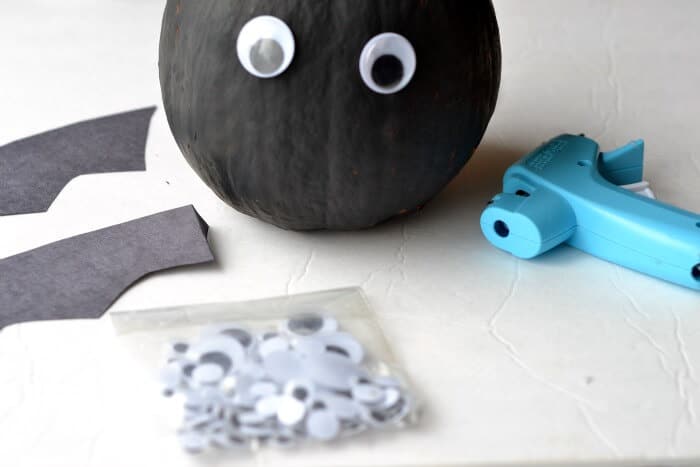 And there you have your Bat Pumpkin for Halloween. No carving. No scooping out the pumpkin innards. It's easy, fun and really cute, if I do say so myself.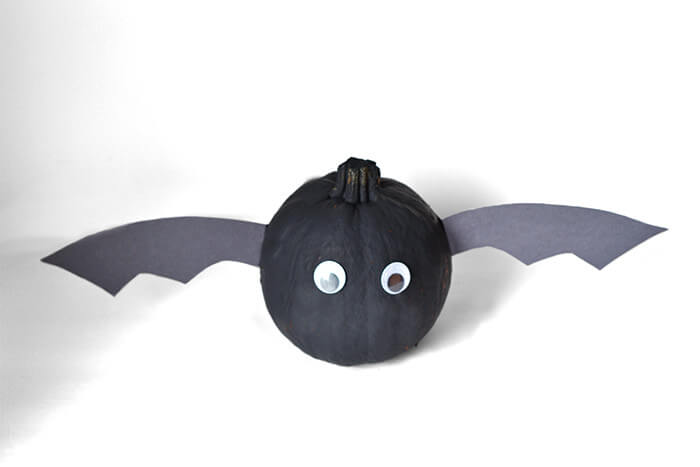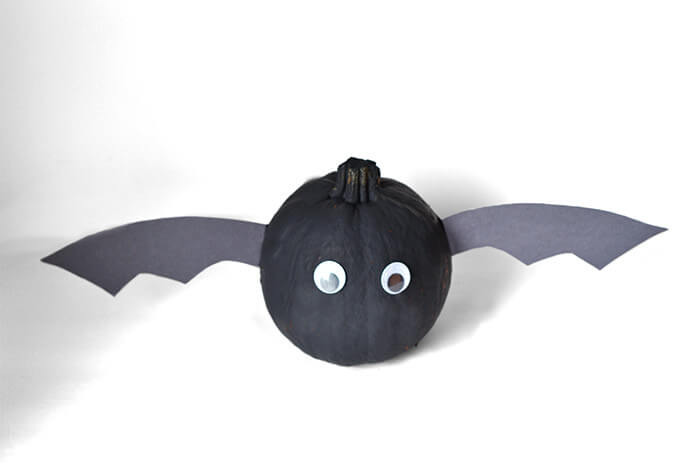 Looking for more Halloween crafts? Try our beaded pumpkin craft. It's great for fine motor practice!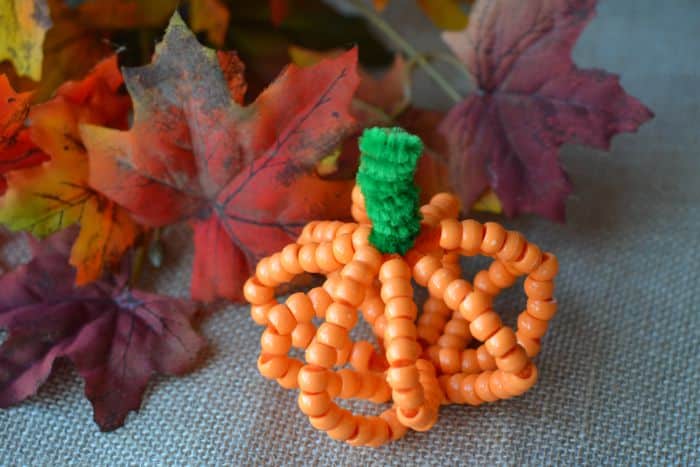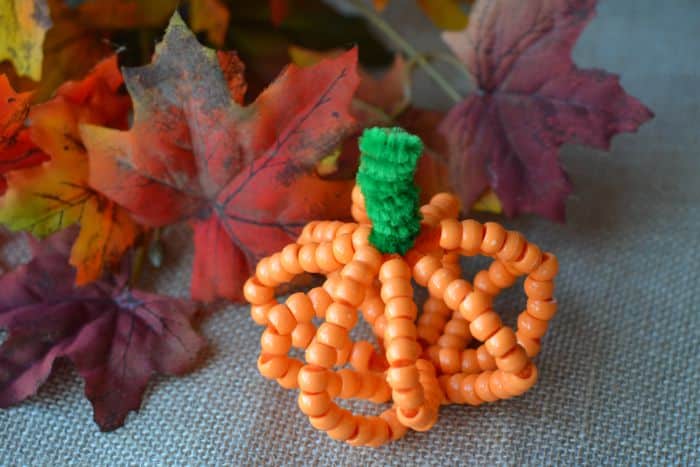 Hop on over to The Classy Chapter to check out her roundup of 10 Scarecrow Crafts for Kids. They're adorable!