Inside: These Emergency Vehicle Valentines are perfect for little boys and girls who love police cars, fire trucks, ambulances, and military tanks. Grab the free printable files, print them on card stock, and you're all set to go for your child's classroom Valentine exchange.
It's no surprise that our son loves police cars since my husband is a law enforcement officer. But really, he loves all emergency and military vehicles. If your kiddo is the same way, these emergency vehicle Valentines are just perfect for Valentine's Day. And because some of us want non-fussy Valentine card options, these are just print and go cards. Your child can write a little message on the back, or just sign his name.
And if you want to attach something to the card, these transportation/vehicle stickers (affiliate link) would be a great choice!
Emergency Vehicle Valentines – How to Print
You can download the printable by clicking HERE or on the image below.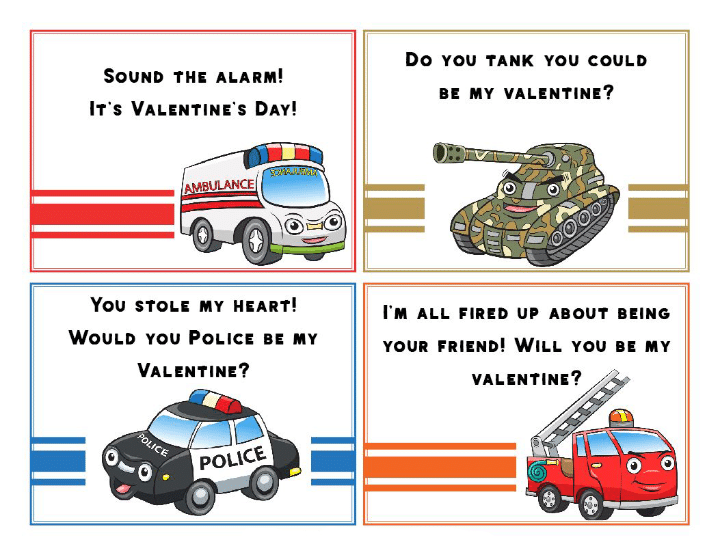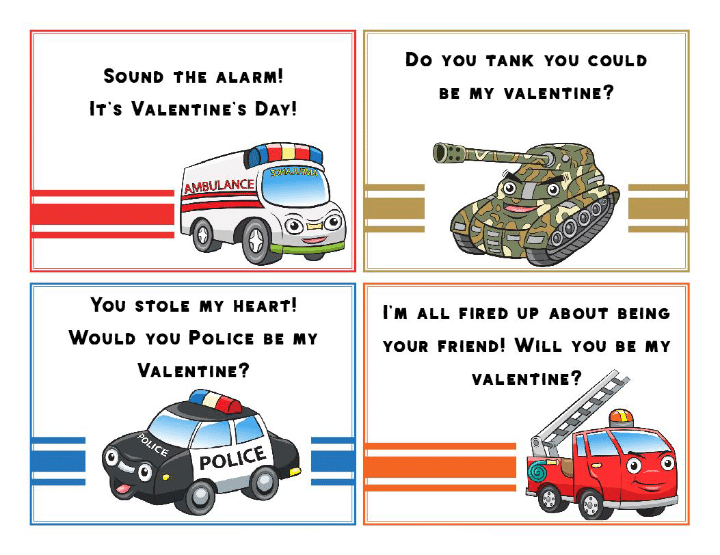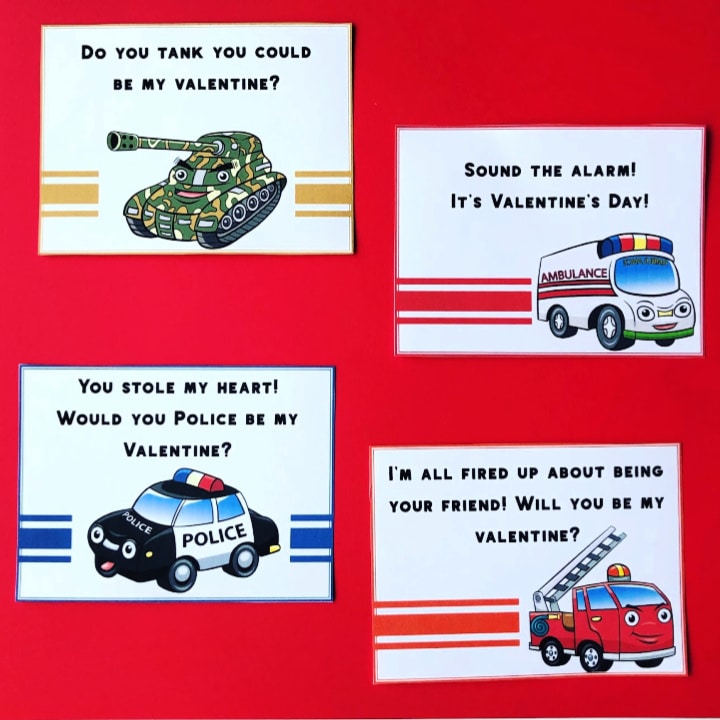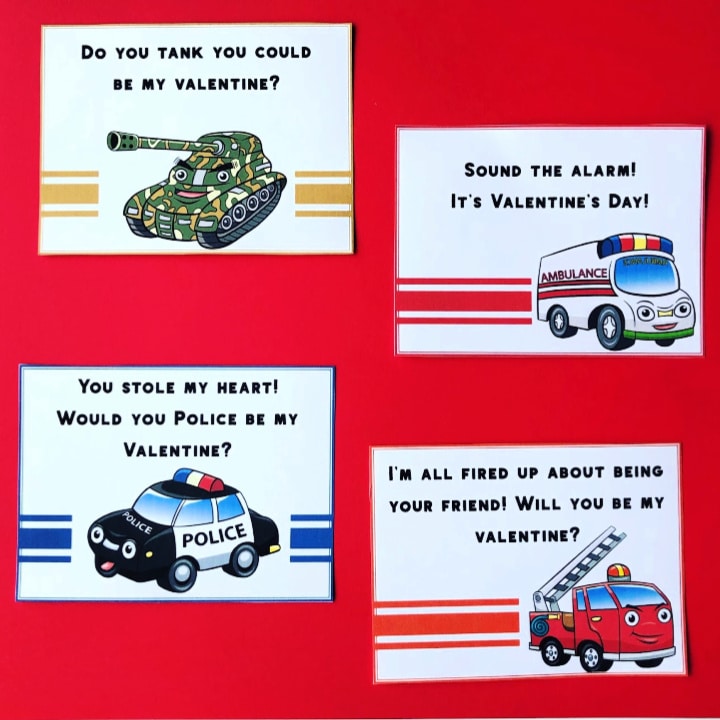 Aren't they cute?
Print the emergency vehicle valentines on medium or heavy cardstock.
These should print out just fine as is. There are 4 valentines (one of each design) on each sheet. However, if the margins seem a little off, click "Adjust to fit" on your printer. If you don't see "adjust to fit," you should see a similar setting somewhere.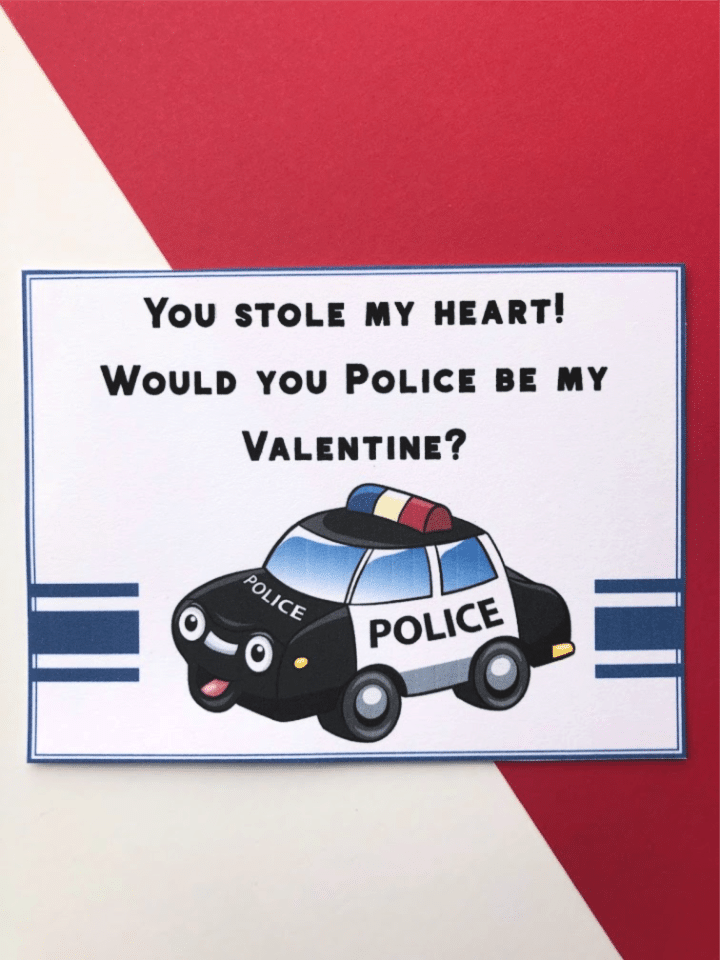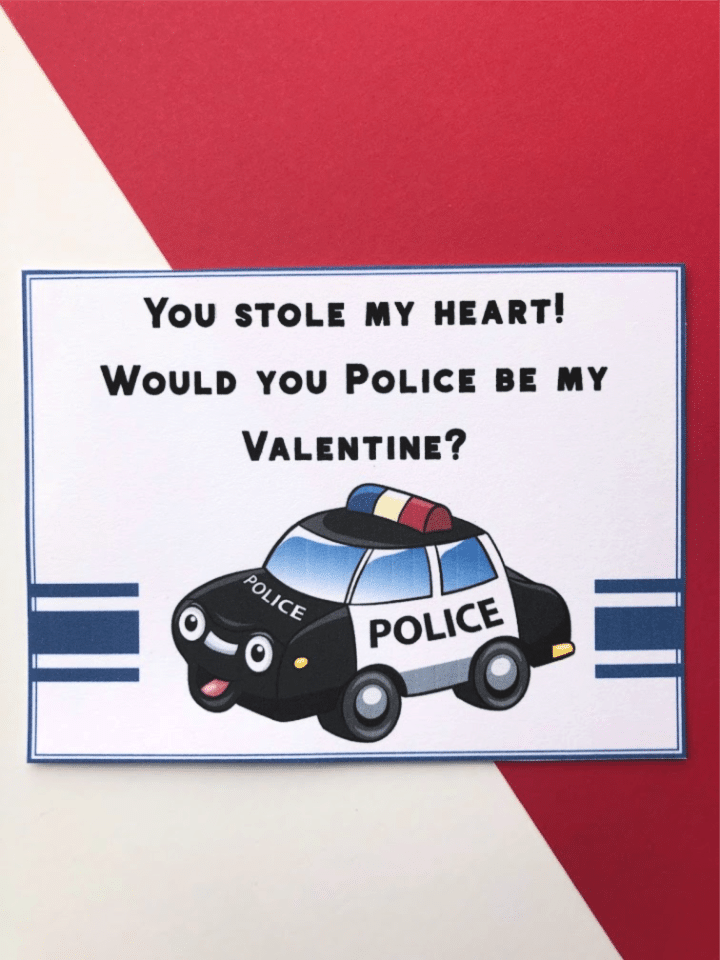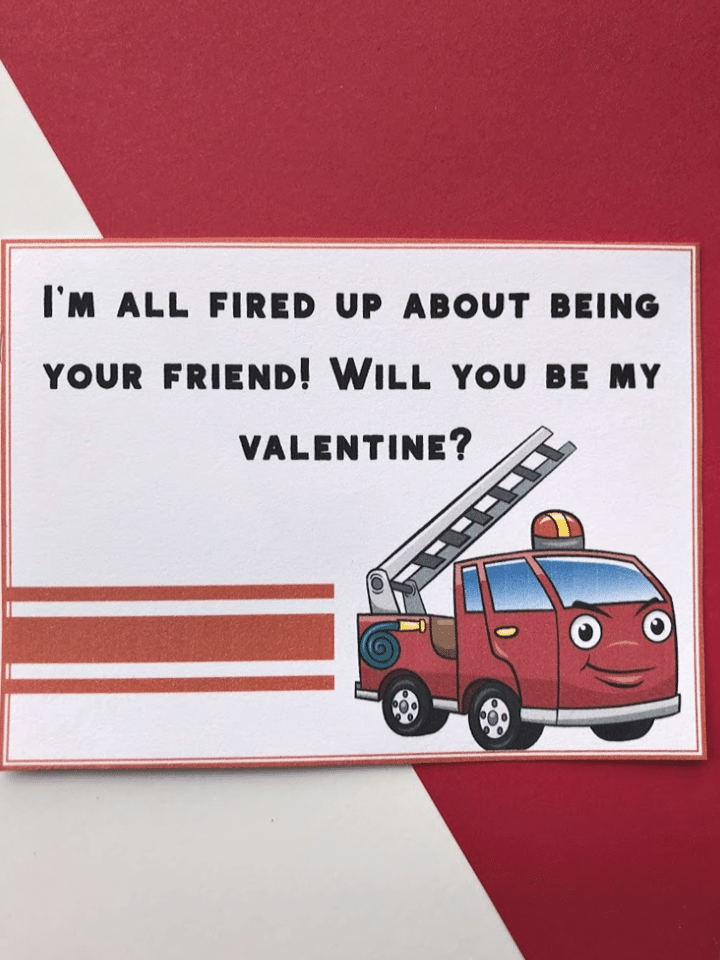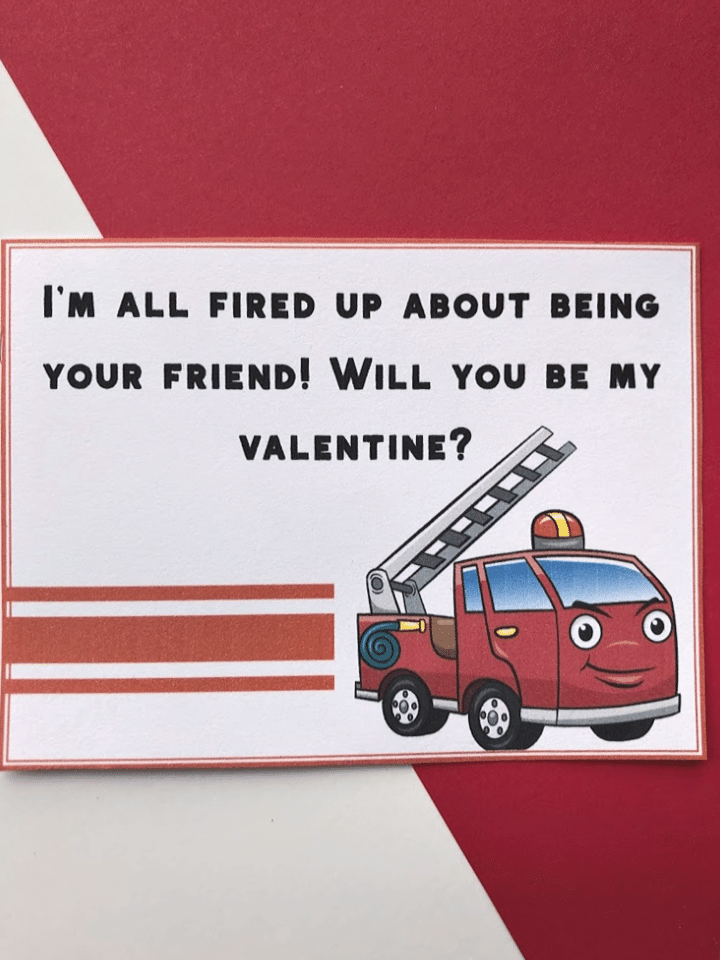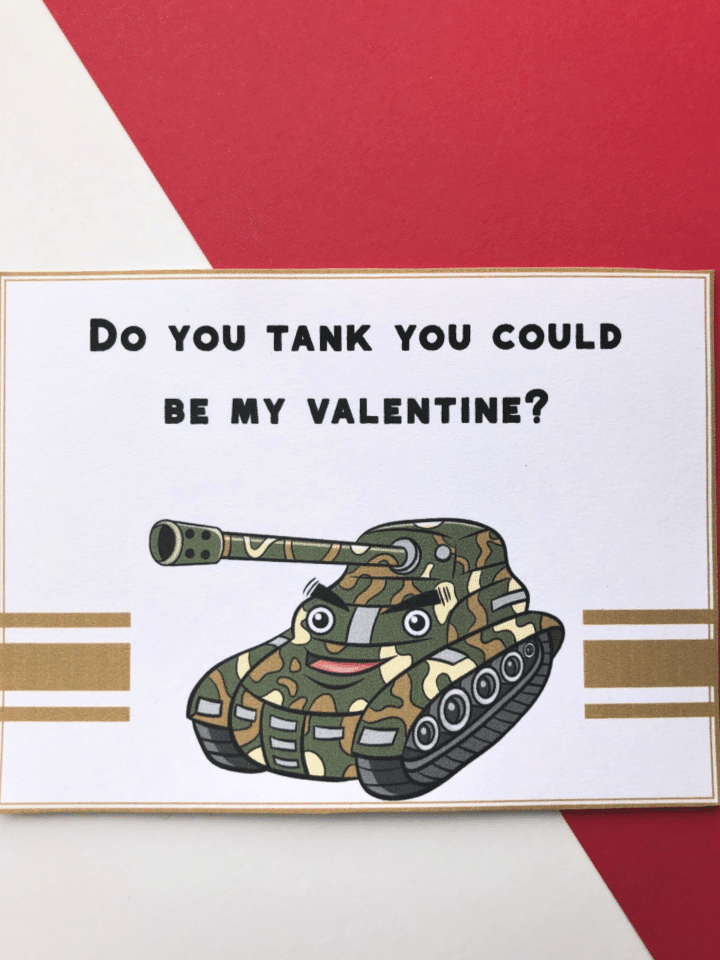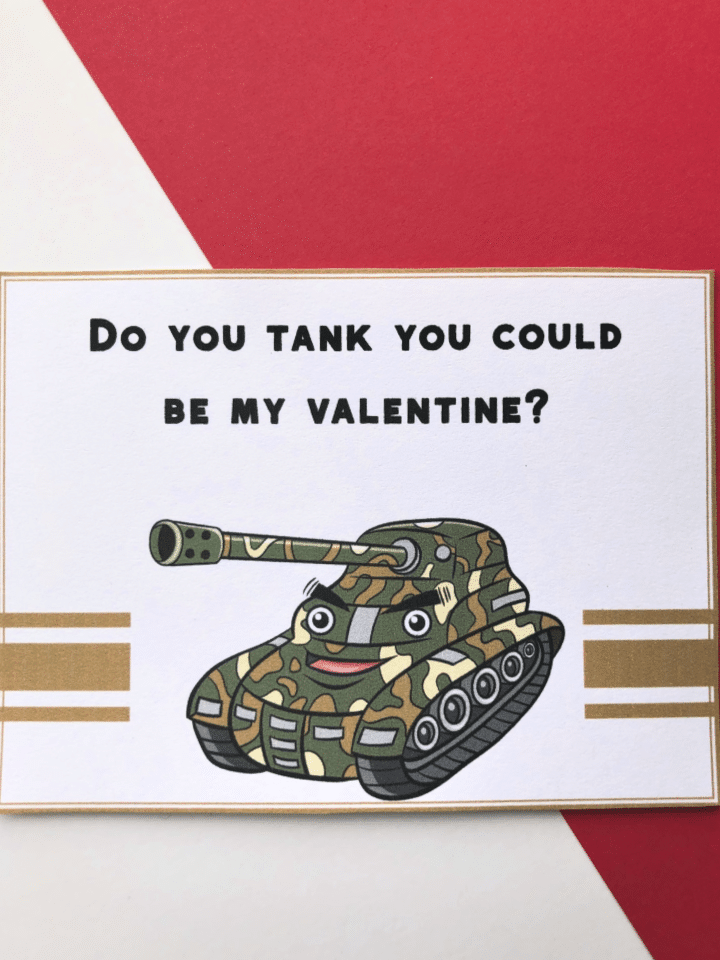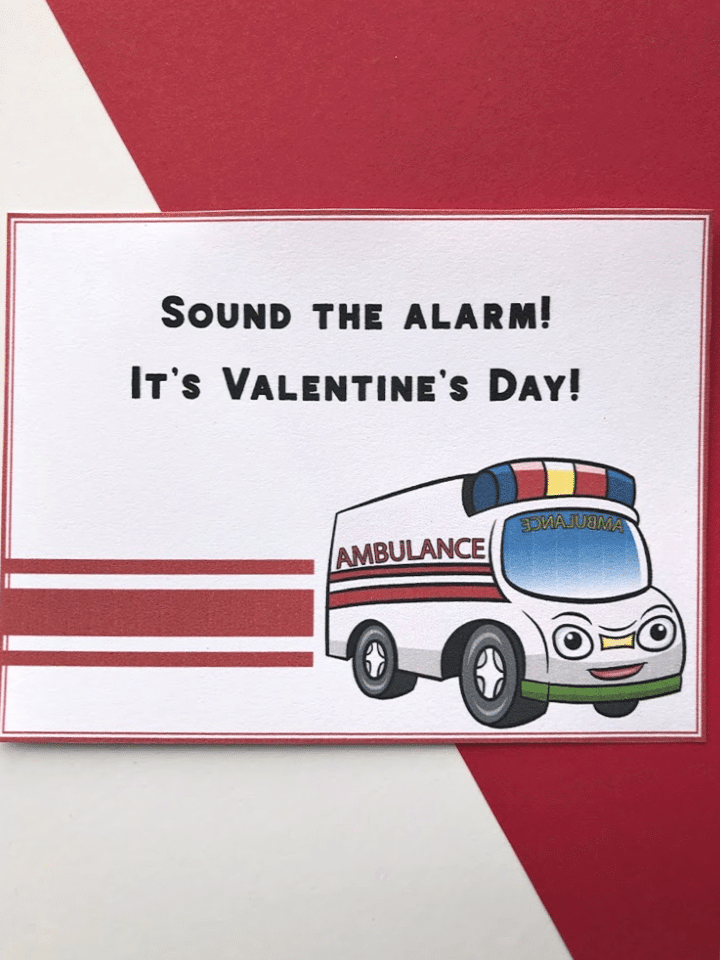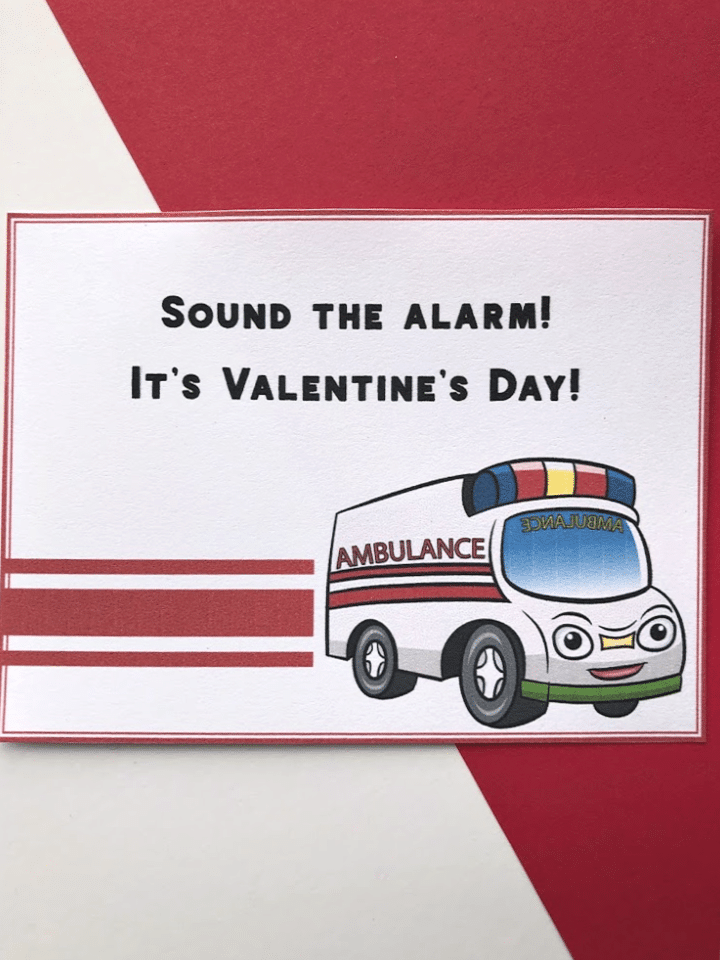 If you like these free printable emergency vehicle valentines, here are a few more printable Valentines for class parties: