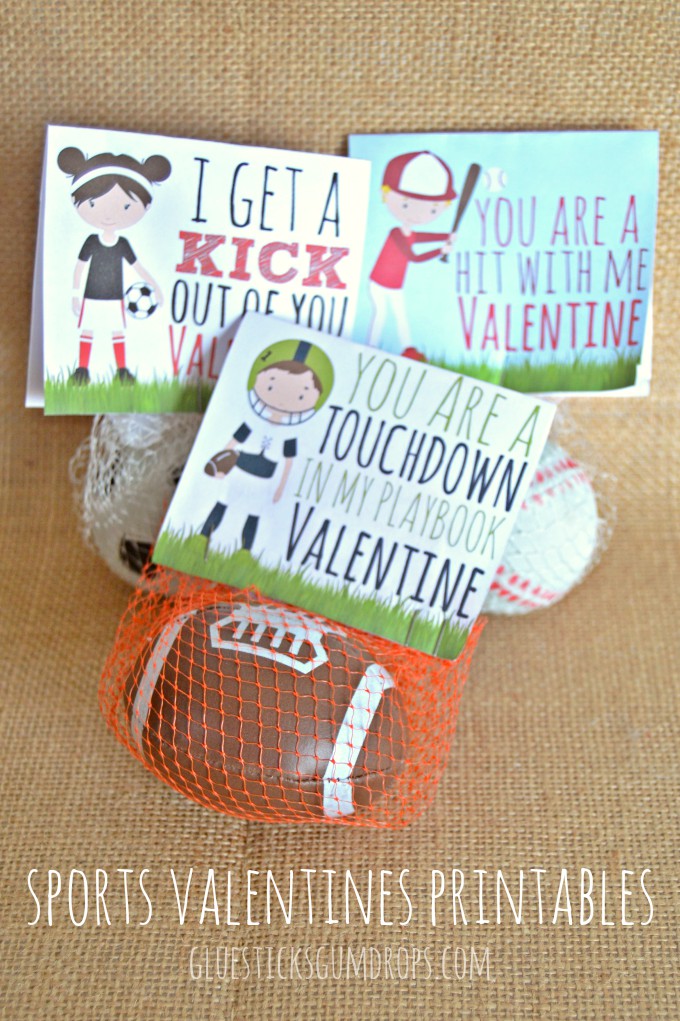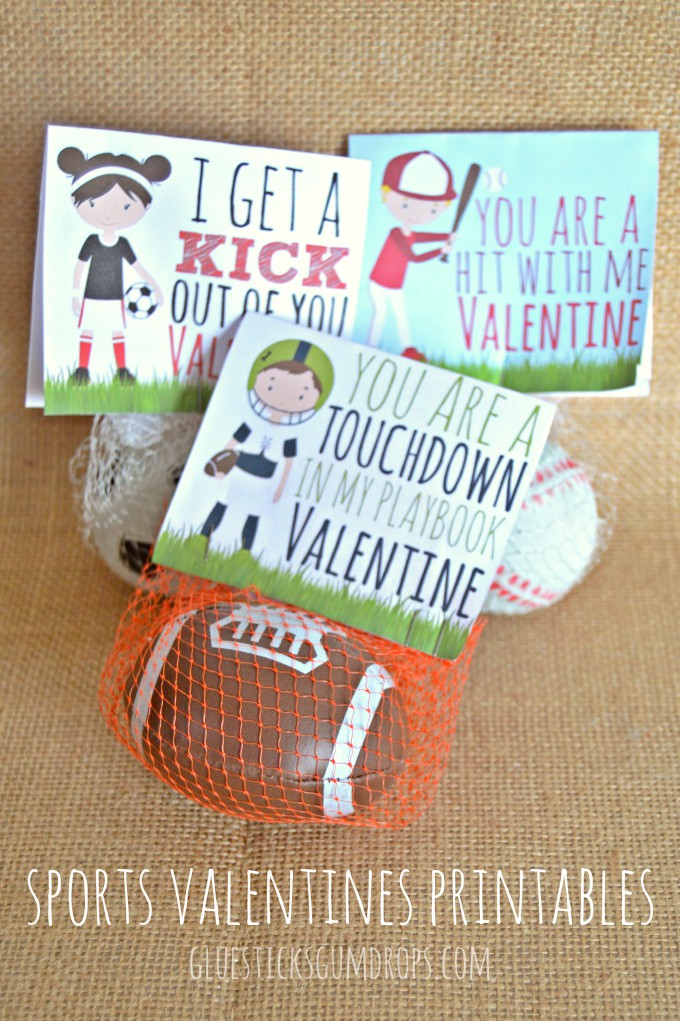 Dollar Tree is the best place for small, cheap toys, isn't it? It's a great place to shop for frugal valentine gifts, too. These little balls were in a package of three for $1, so I decided they'd make great sports valentines to give out in class (or in our case, to our son's little playmates).
If you can't find these particular balls, you can find similar ones HERE.
I made one for soccer, football and baseball. I meant to make one for basketball, too, but I didn't have a basketball graphic. Oops!
UPDATE: We now have a basketball version! While the characters are not the same, they're still super cute. Basketball graphics are from GRAPHICS by JW Illustrations © JESSICAWEIBLE.COM.
UPDATE #2: You can now download these as a PDF. Click HERE to download! And we have another version of the football boy valentine, which you can download HERE.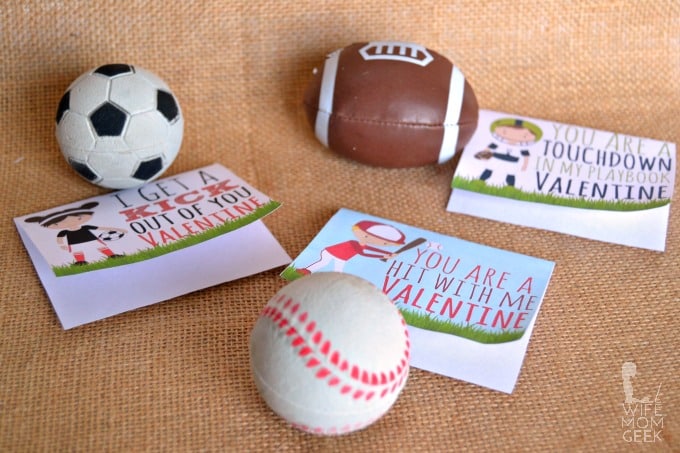 I thought it would be cute to wrap the balls in mesh netting. In fact, that's what the balls came in, so I was able to use that bag to make wrappings for two of the balls. I got the netting for the football from an onion sack. I don't recommend it… It smells like onions, but it will work in a pinch. You can purchase netting at most craft stores, or you can purchase cheap nets at the Dollar Tree too.
I made both boy and girl versions for each sport. The boy and girl figures came from PrettyGrafikDesign on Etsy.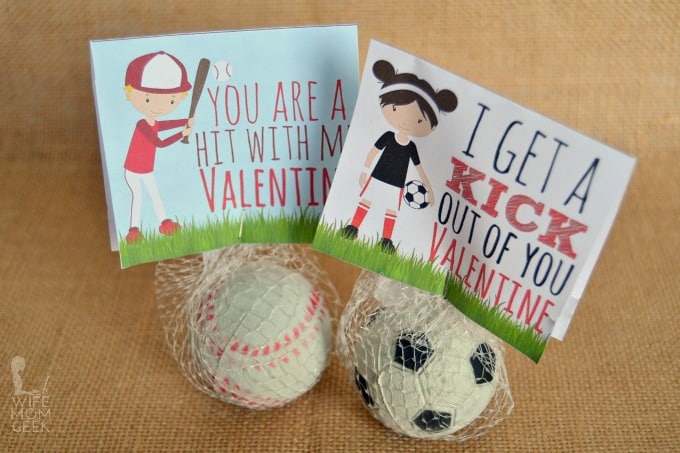 To download the pictures, click on them first for the largest versions, and save them to your computer by right clicking and choosing "Save As."
When you print them, choose the 3×5 option. Uncheck the box that says "Fit to Frame" because that will distort the images. Print four per page. (See screenshot below for settings.) I printed these on regular paper at the best quality, and they turned out beautifully. But they'd also do well on card stock if you need sturdier bag toppers for your sports-related Valentine's Day goodies.
Or you can just download the PDF file here: Sports Valentines PDF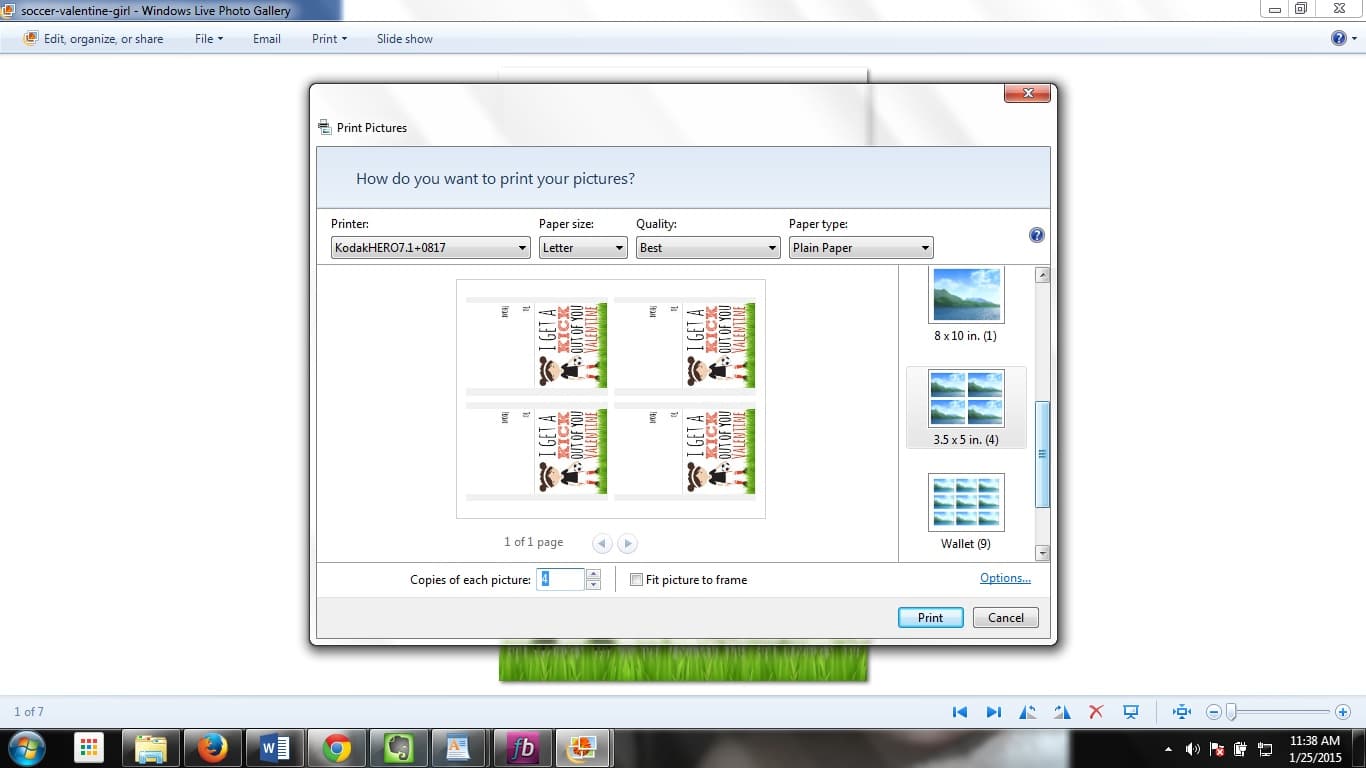 And here they are. Cute, right? Which design is your favorite?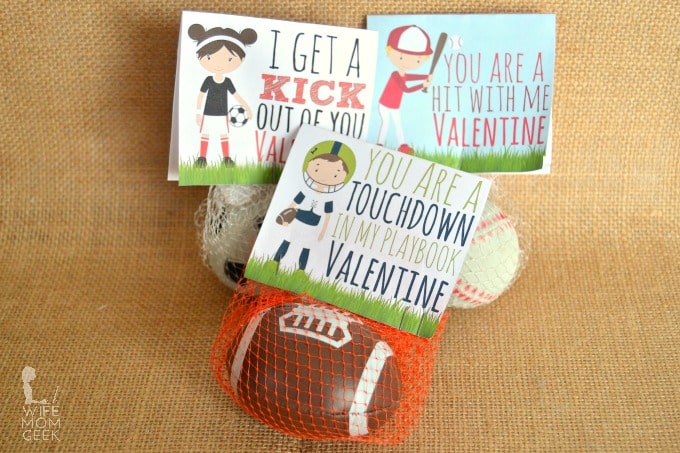 If you enjoyed this post, please pin or share it! Get more Fun Things to Do in February with our downloadable bucket list for kids.