This toilet paper roll mummy craft is a wonderful and easy Halloween craft for toddlers and preschoolers. They'll look cute amongst your festive decor, too!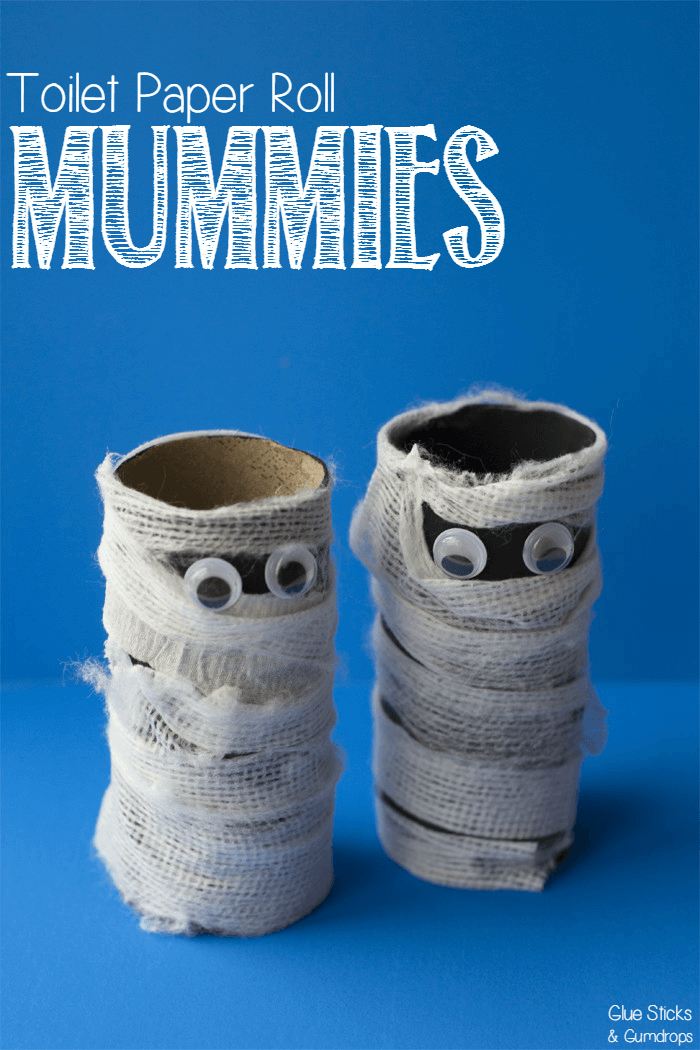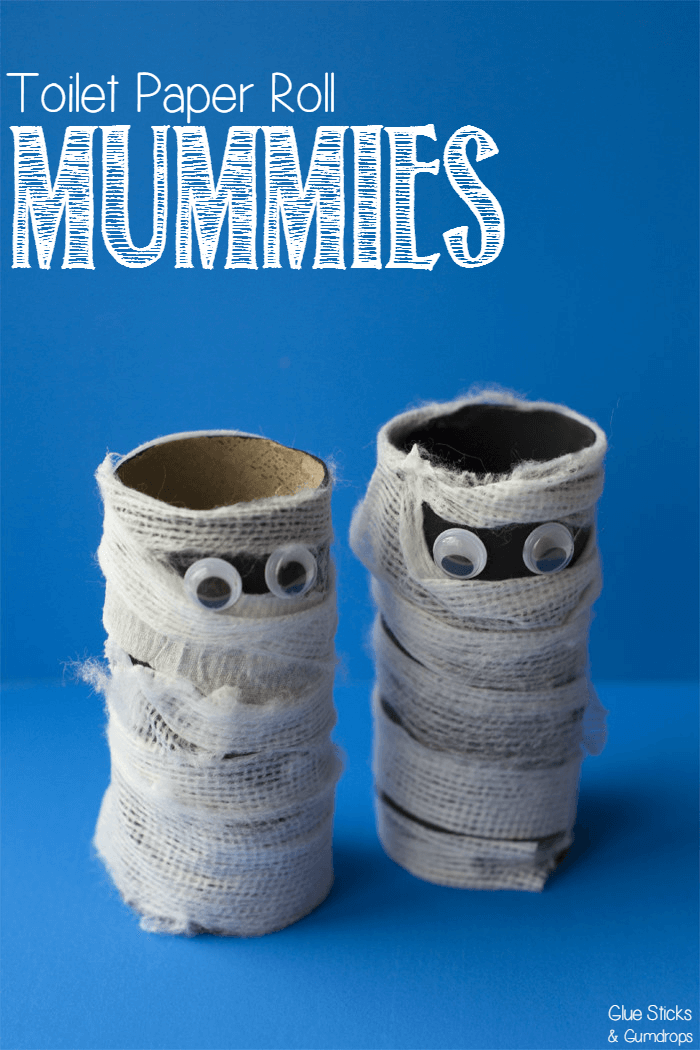 As you may know, we are big fans of toilet paper roll crafts. They're cheap and easy, and we always have a ton of those suckers stored in the craft supplies closet. Win-win! The mummies were simple to make. We tore some gauze into strips, painted the tubes black and added googly eyes. You can't get much easier than that, but here's the tutorial just in case you want to see it all.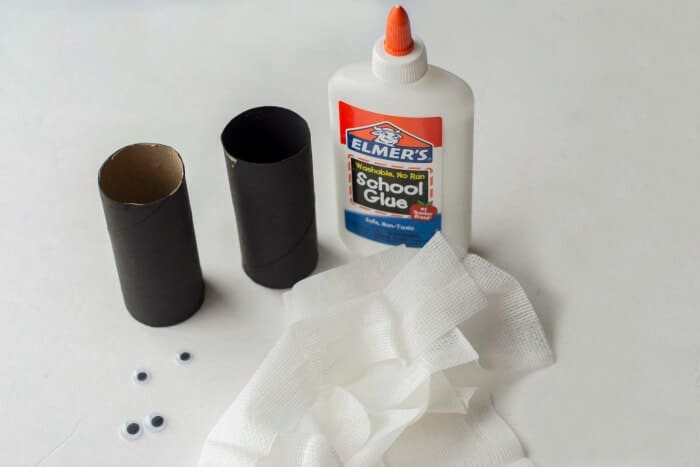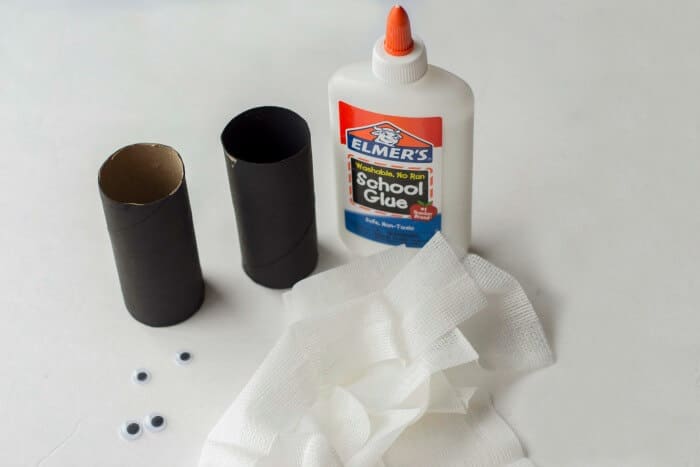 Materials for Toilet Paper Roll Mummies:
(Disclosure: This post contains affiliate links.)
How to Make Toilet Paper Tube Mummies:
Psst… you might want to check out these other Marvelous Mummy Crafts, too. There's 21 of 'em!
1. Paint the toilet paper rolls black. Let them dry for a few hours.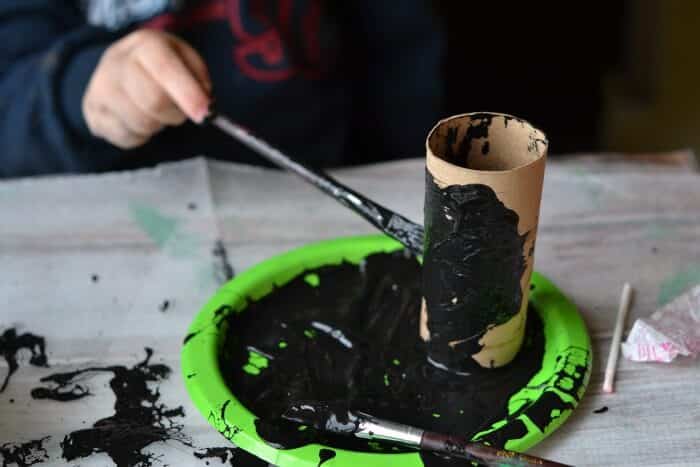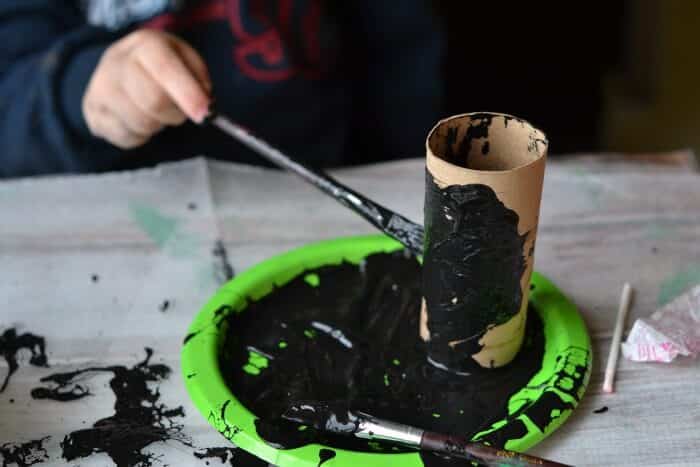 2. Glue googly eyes near the top of the tube. If using school glue, give the glue a bit of time to dry before wrapping with the gauze.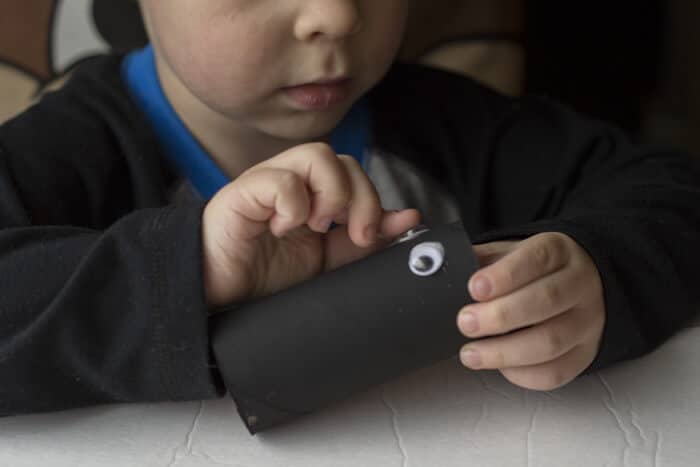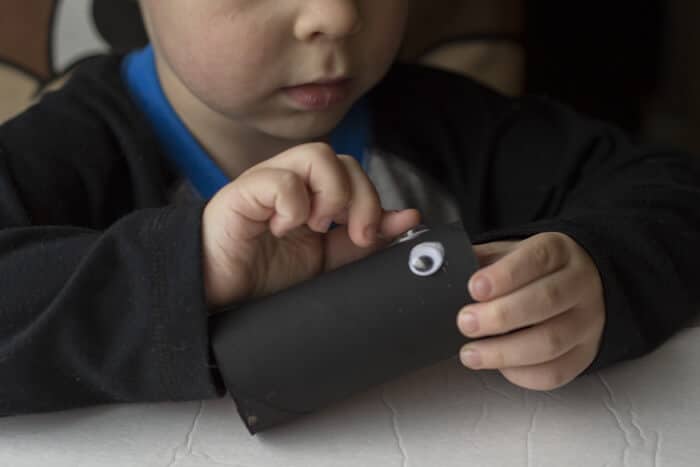 3. Wrap the toilet paper tubes with strips of gauze, gluing occasionally along the length of the strip to secure it in place.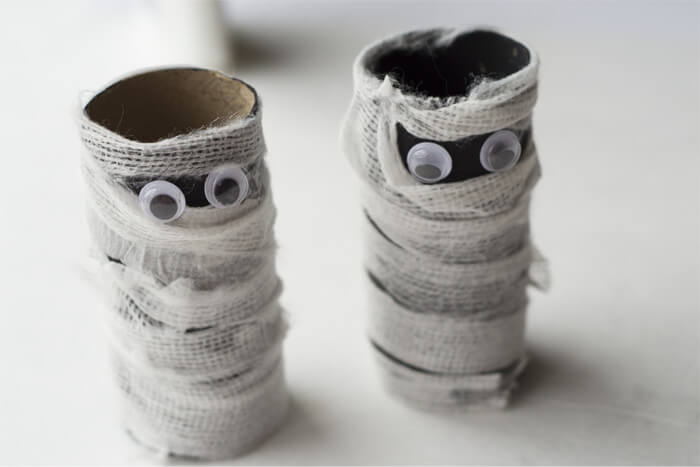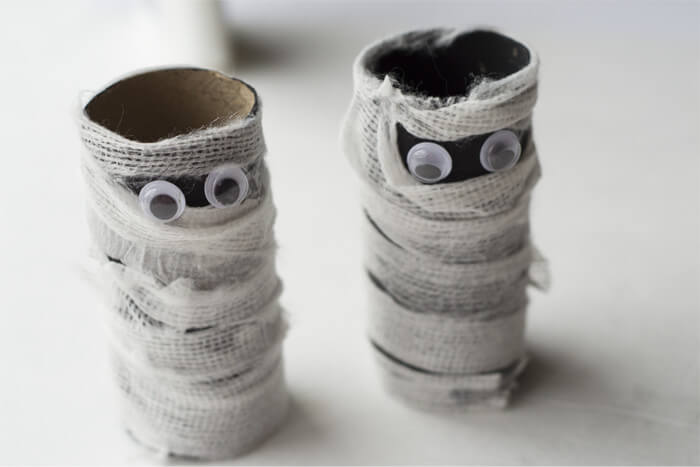 And there you have your toilet paper tube mummies. They're so much fun! We may or may not have been singing the song "My Undead Mummy and Me" from Phineas and Ferb for most of the afternoon. Okay, we were.
Stay tuned for more fun Halloween activities with our 31 Days of Halloween Crafts series! These
Handprint Halloween Crafts
are super fun!