Do you have a little scientist in the family? What better way to get them engaged in learning than with these 30 Christmas science experiments for kids. We've compiled a list of easy, hands-on experiments that will help your child learn about everything from the power of magnets, the science behind acid-base reactions, and how to make circuits. You'll find loads of holiday science activities for home and the classroom to help kids learn all through the month of December.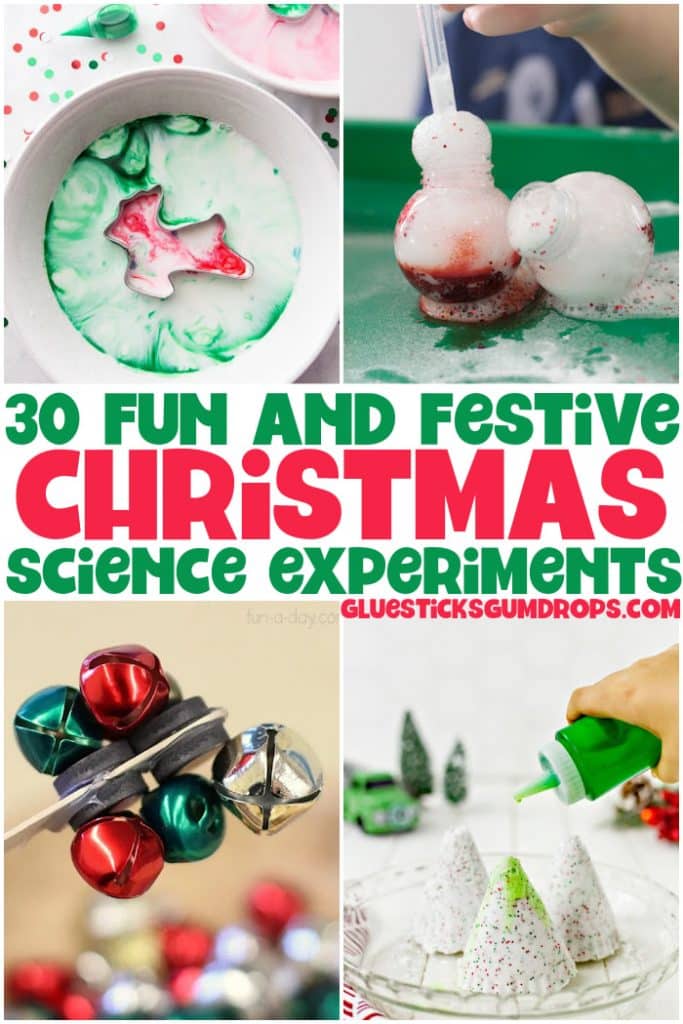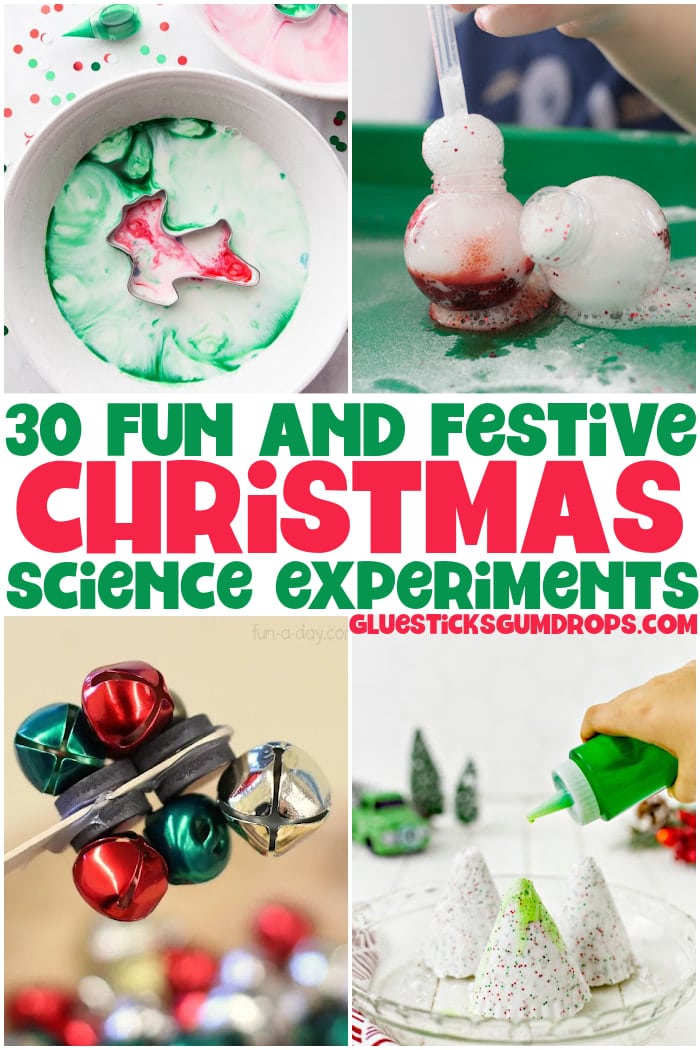 Christmas Science Activities for All Ages
Ready to experiment your way through the holidays? Let's get started on a few of these festive science projects now.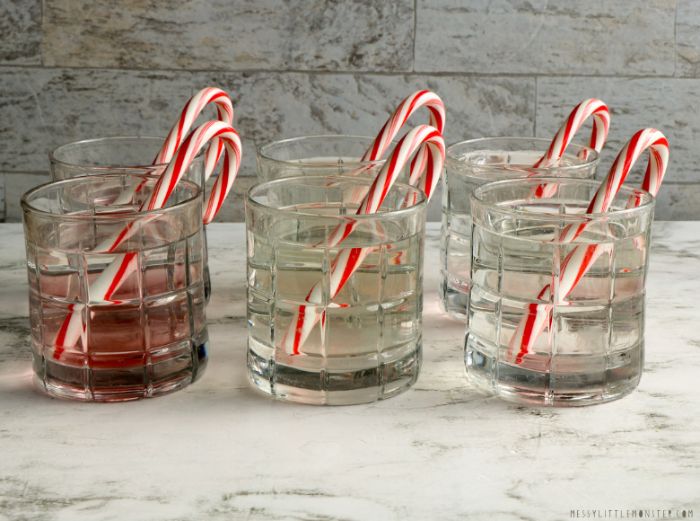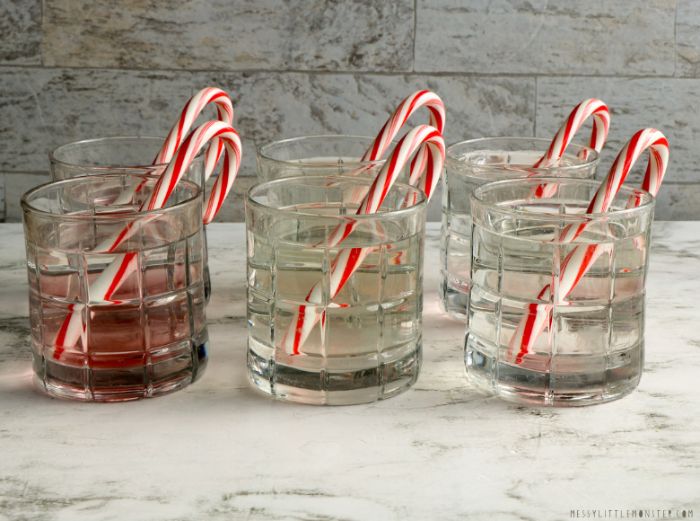 Dissolving Candy Canes
This easy and inexpensive candy cane experiment helps kids learn how to develop hypotheses, make predictions, and learn observational skills—all with candy! Figure out if a salt solution, sugar solution, or just plain H20 dissolves the candy canes fastest. Does water temperature affect the process? Record your observations!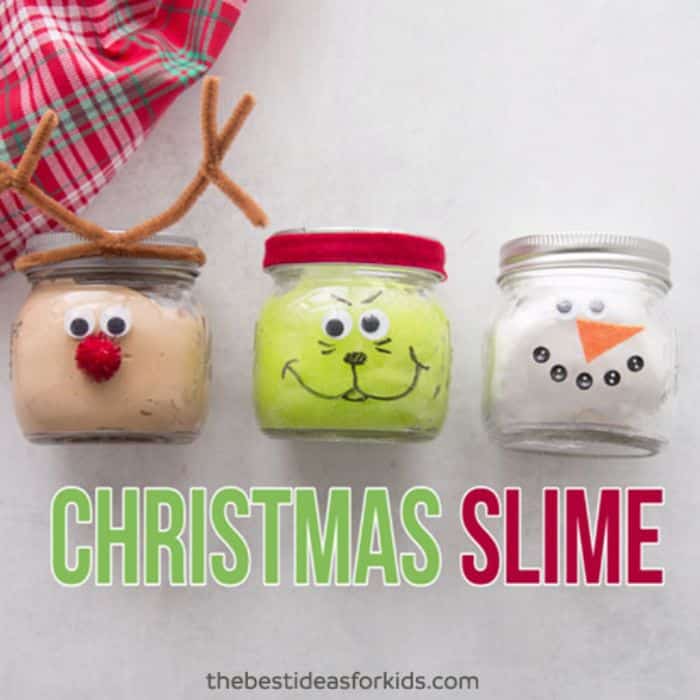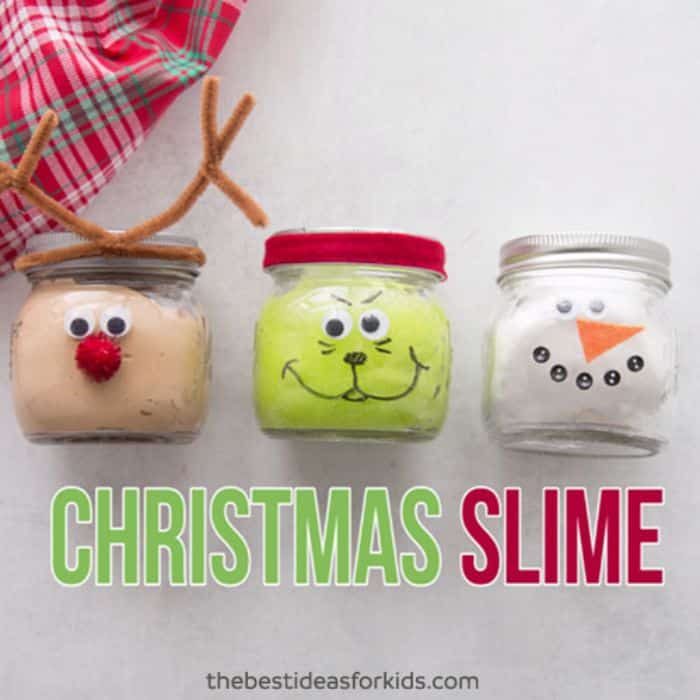 Christmas Slime
Did you know that slime-making is chemistry? It is! So now when the kids ask to make slime, you can feel good about saying YES to the MESS. 🙂 These variations on Christmas slime will make it all the more fun. With a Rudolph, snowman, and Grinch slime version, you'll have several options for little hands to try during this festive season.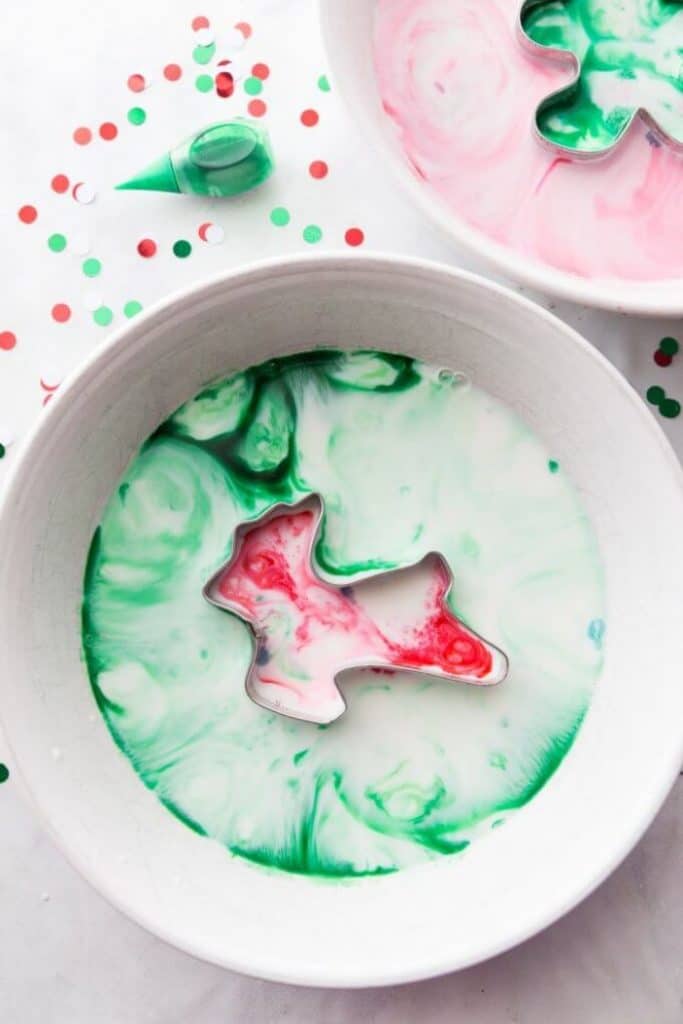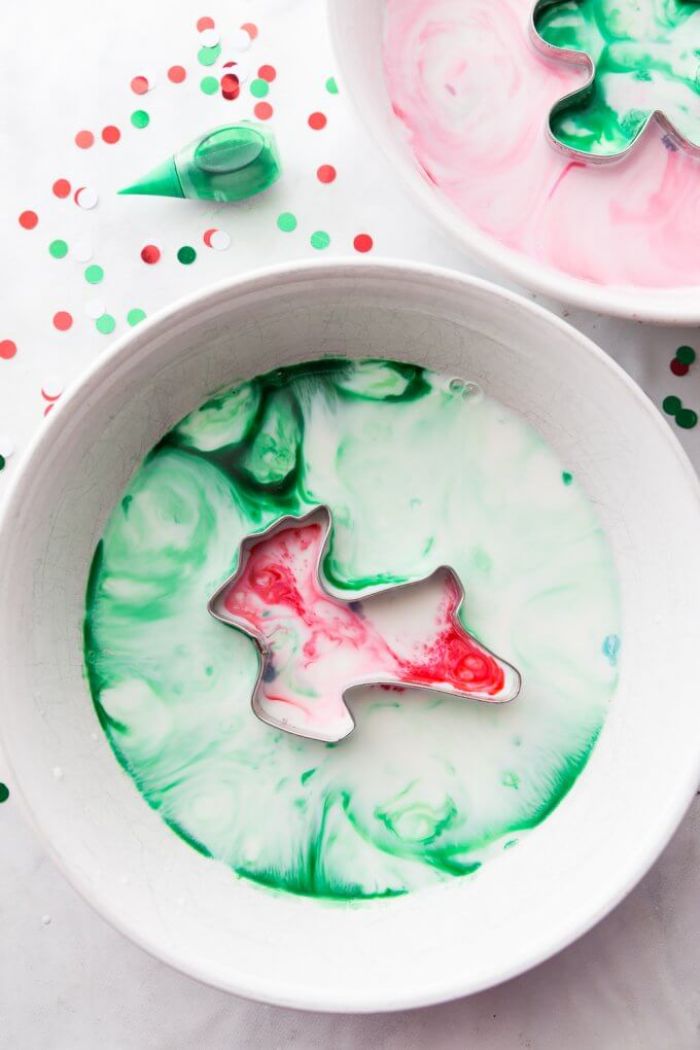 Christmas Magic Milk
Santa's favorite drink is milk, so is there any wonder that this drink has a little touch of magic? At least, it will look that way when you try this Christmas magic milk activity. Add color to the milk and watch the colors disperse when they're touched with the q-tip, creating beautiful and colorful patterns. It's the perfect simple experiment to try in preschool, kindergarten, or first grade. Toddlers will love the colors, too!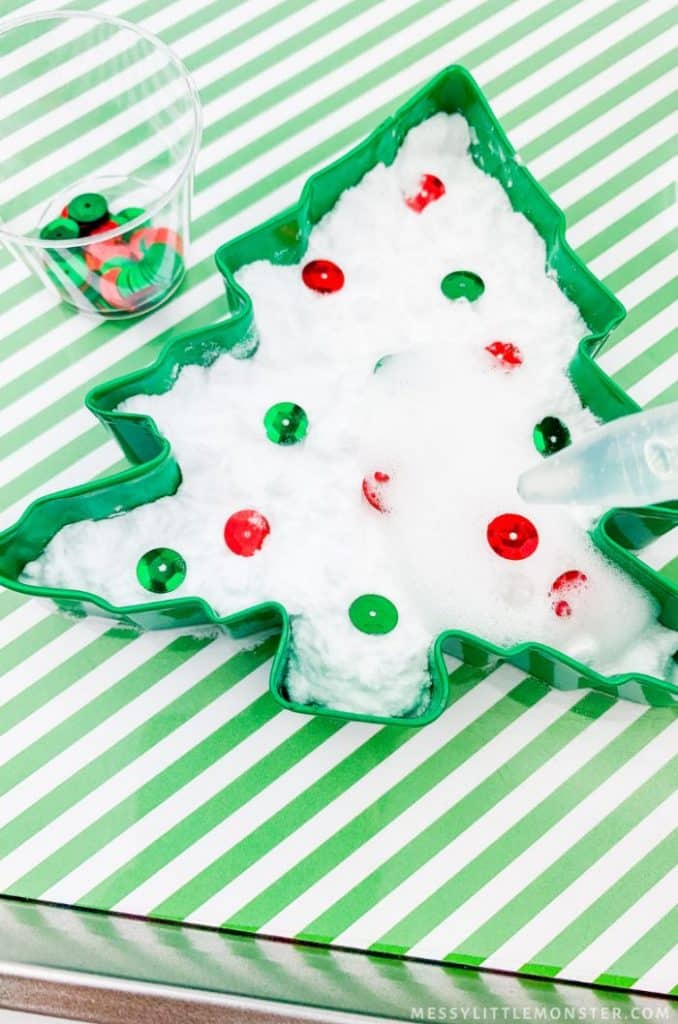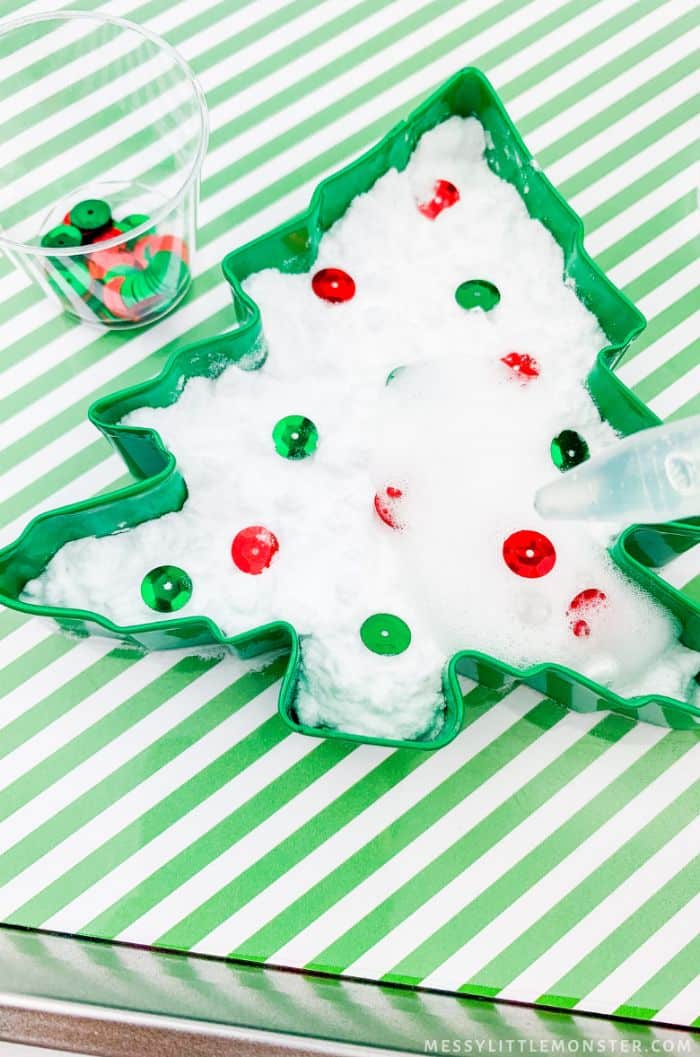 Christmas Baking Soda Science
We never tire of the classics, so this Christmas baking soda science project will be a familiar favorite with a festive twist. You'll need a large Christmas tree cookie cutter, lots of baking soda, red and green sequins, and some vinegar. Once your baking soda tree is decorated, you know what to do!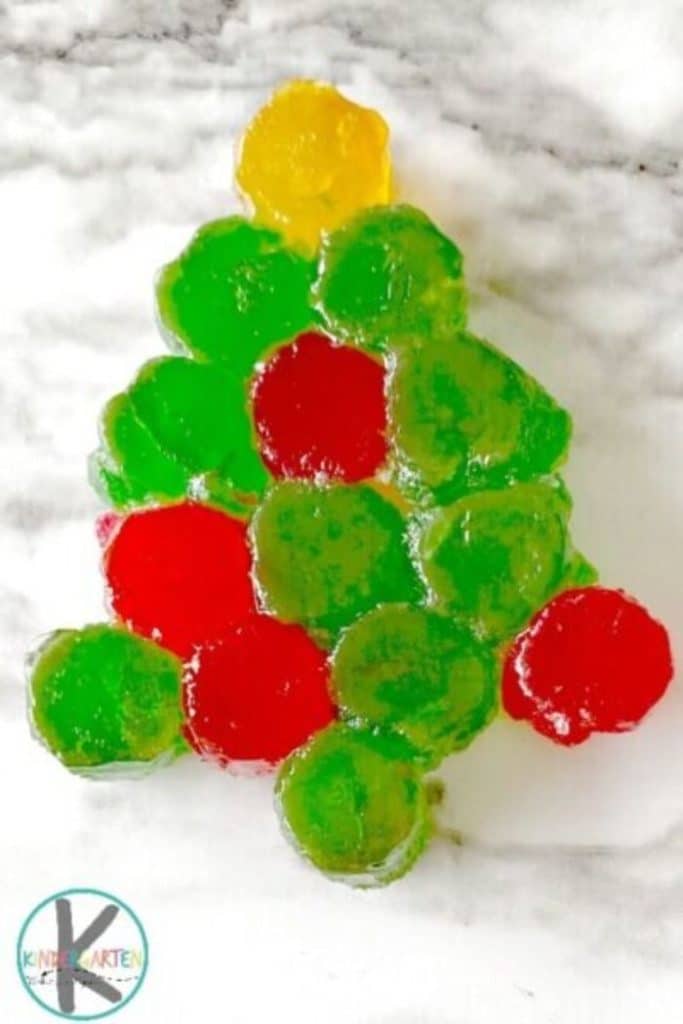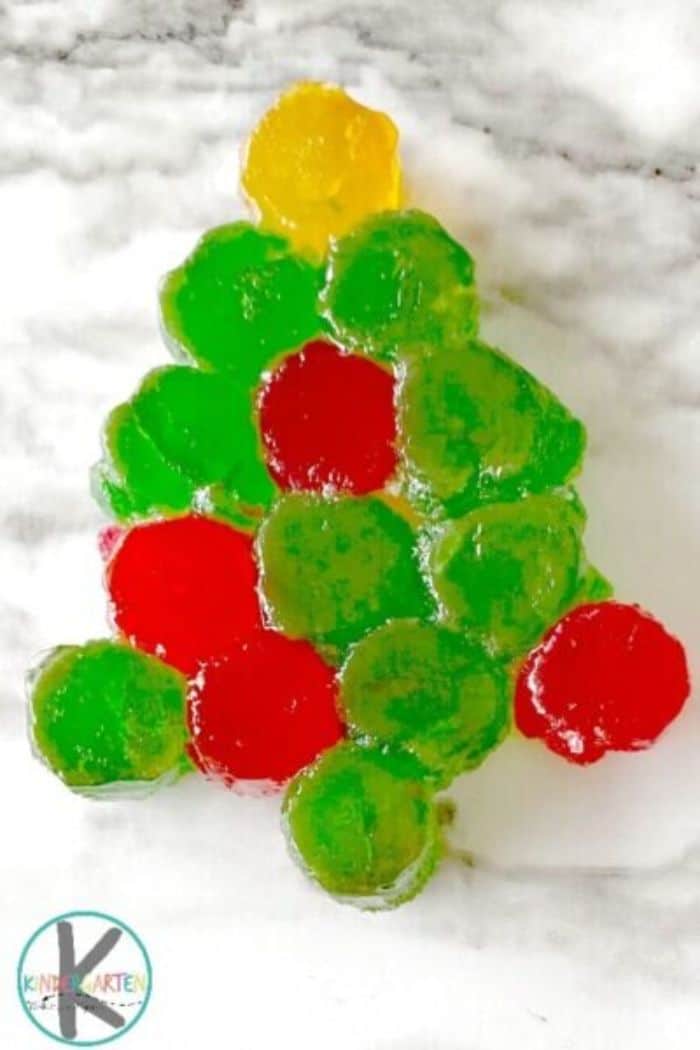 Gumdrop Ornaments
How does heat affect gumdrops? Find out in this experiment making gumdrop ornaments. You'll need a metal, heat-safe cookie cutter since this project goes in the oven.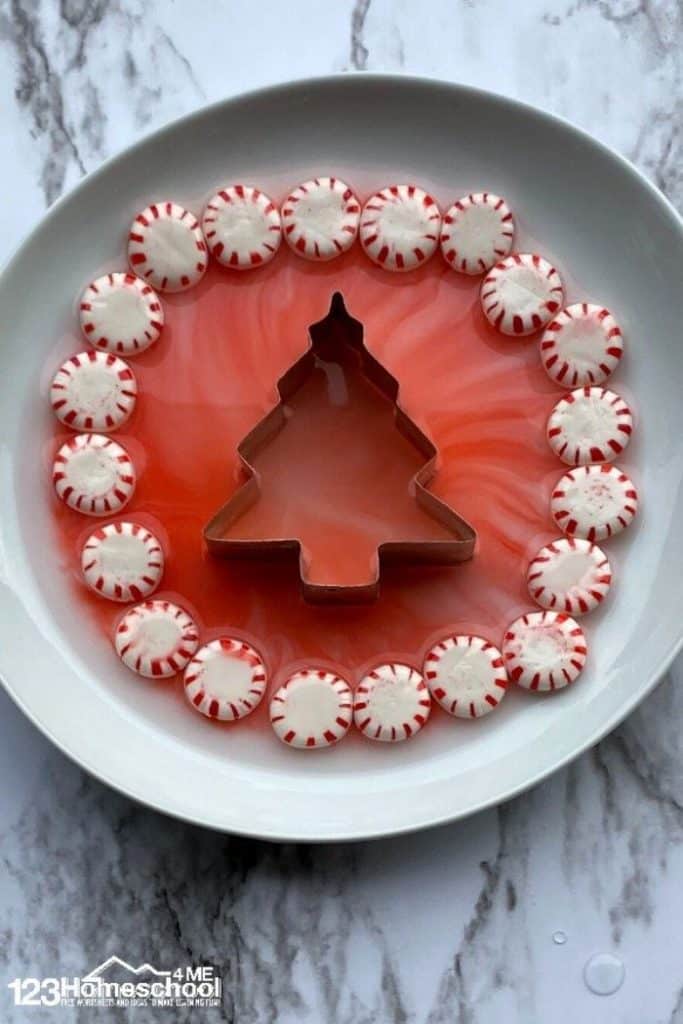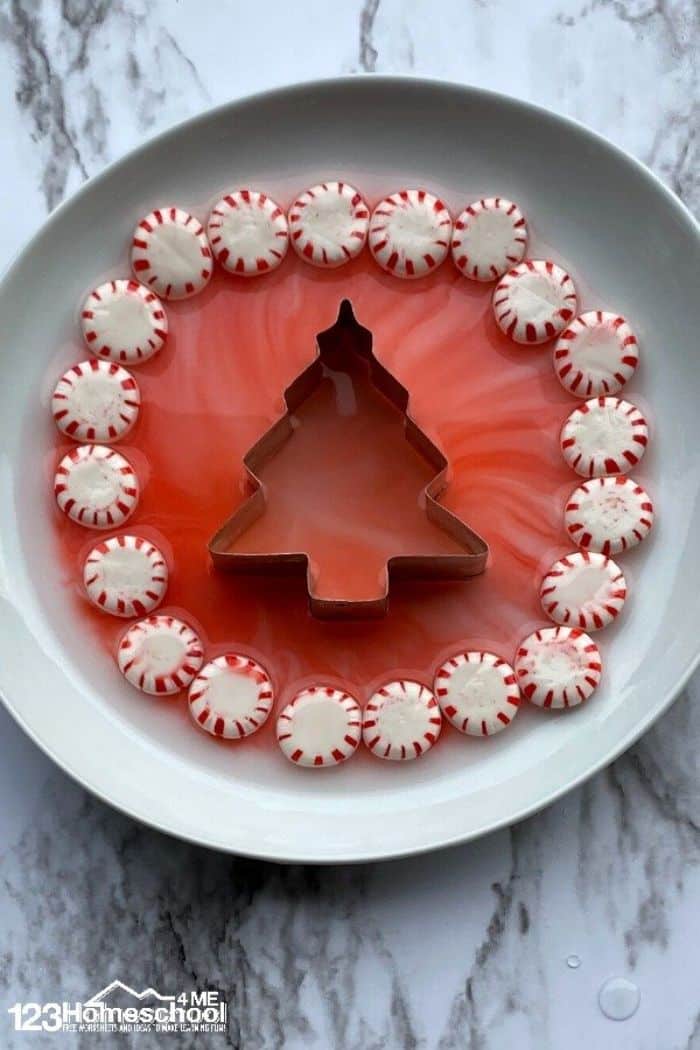 Melting Peppermint Candy
You'll get lots of ooohs and ahhhs from this colorful and magical melting peppermint candy activity. Find out what happens when warm water meets candy and begins to dissolve the sugar and food coloring. What causes this to happen?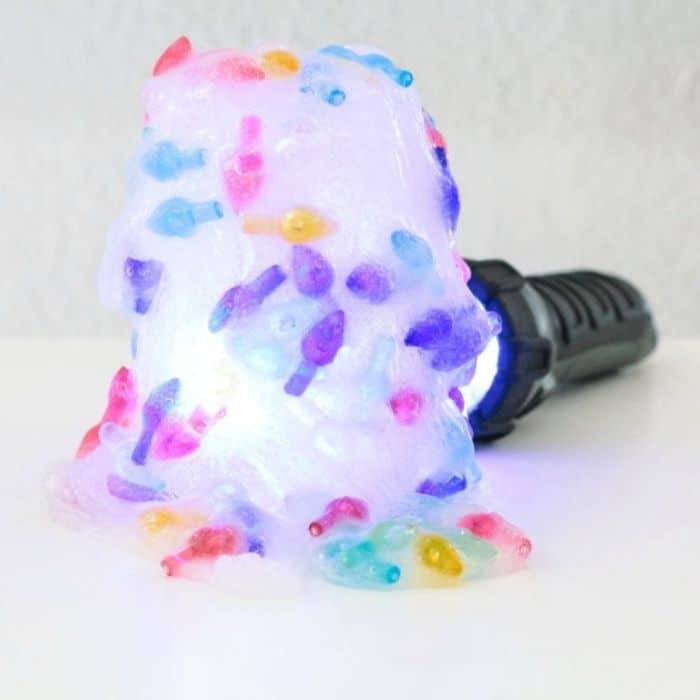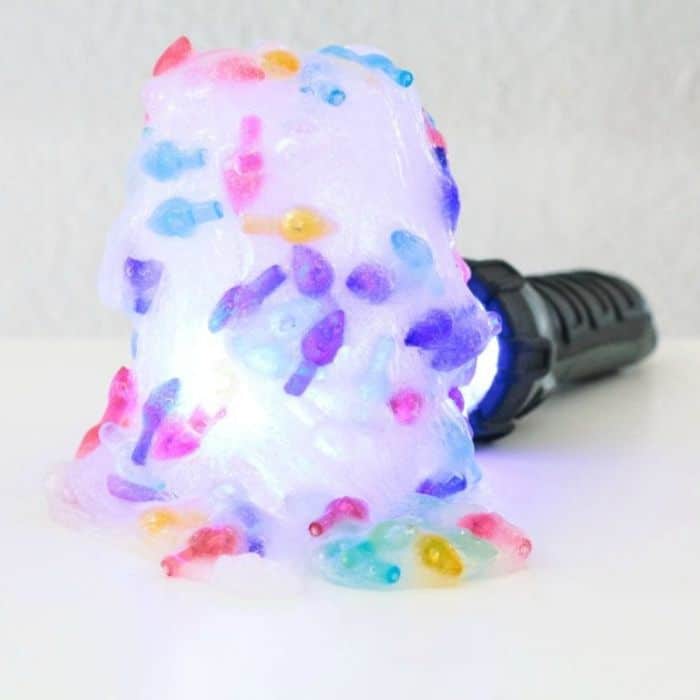 Christmas Lights Slime
Bringing the fun of Christmas lights and slime together will pretty much make you the coolest parent on the planet. Use a flashlight or tonic water and a blacklight to make this Christmas lights slime really glow while you stretch, squish, and play with it.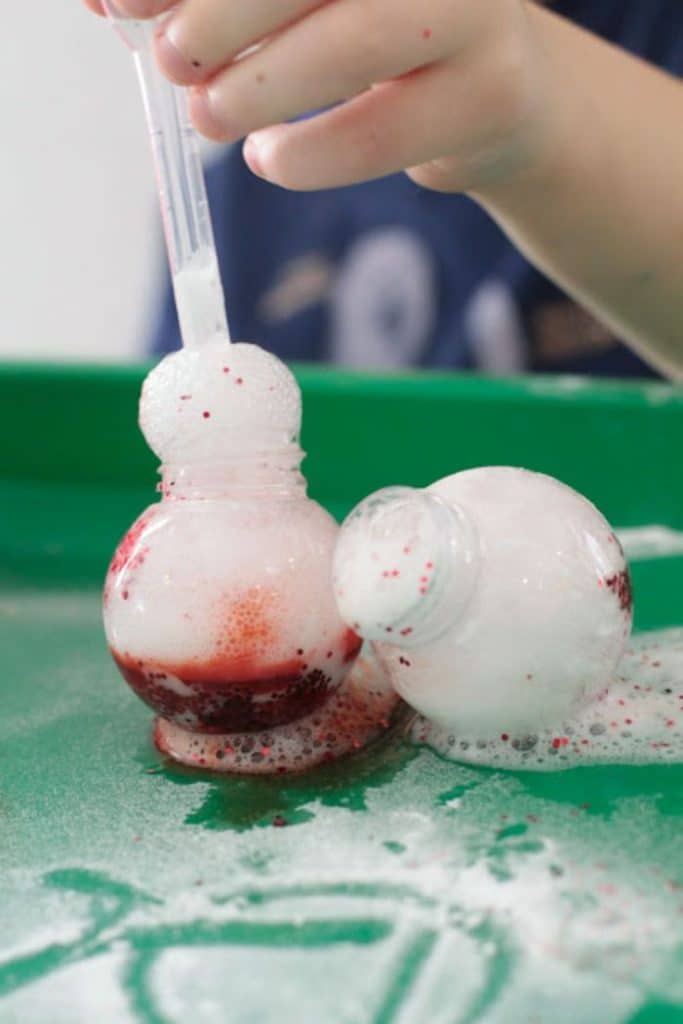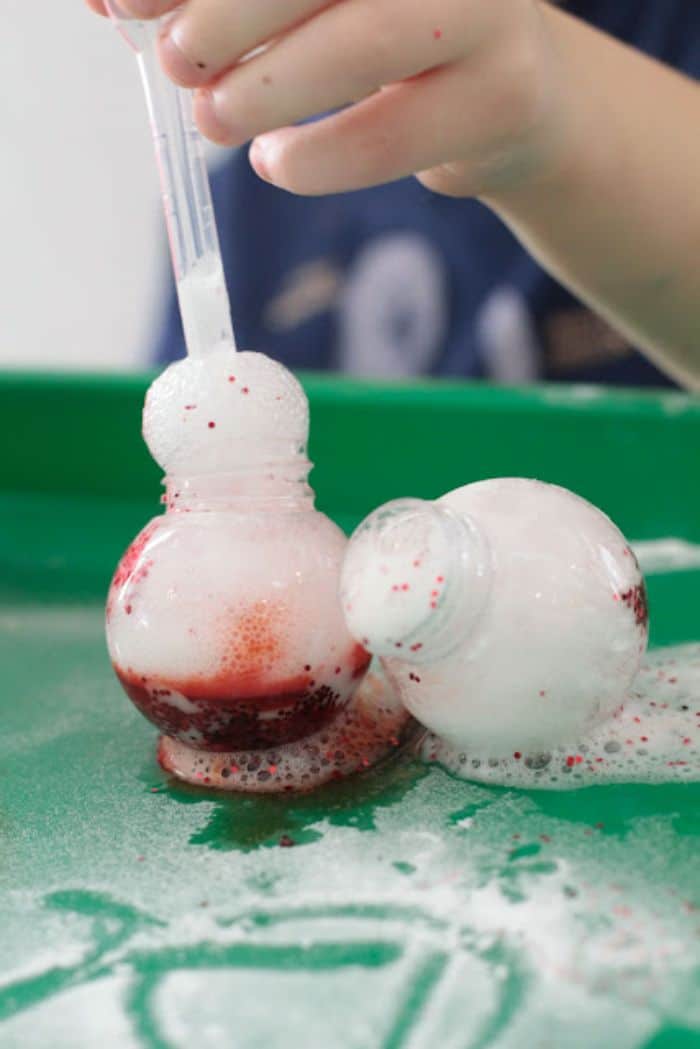 Fizzy Ornaments
You can never tire of fizzy science. This project for fizzy ornaments is another fun and festive way of studying acid-base reactions.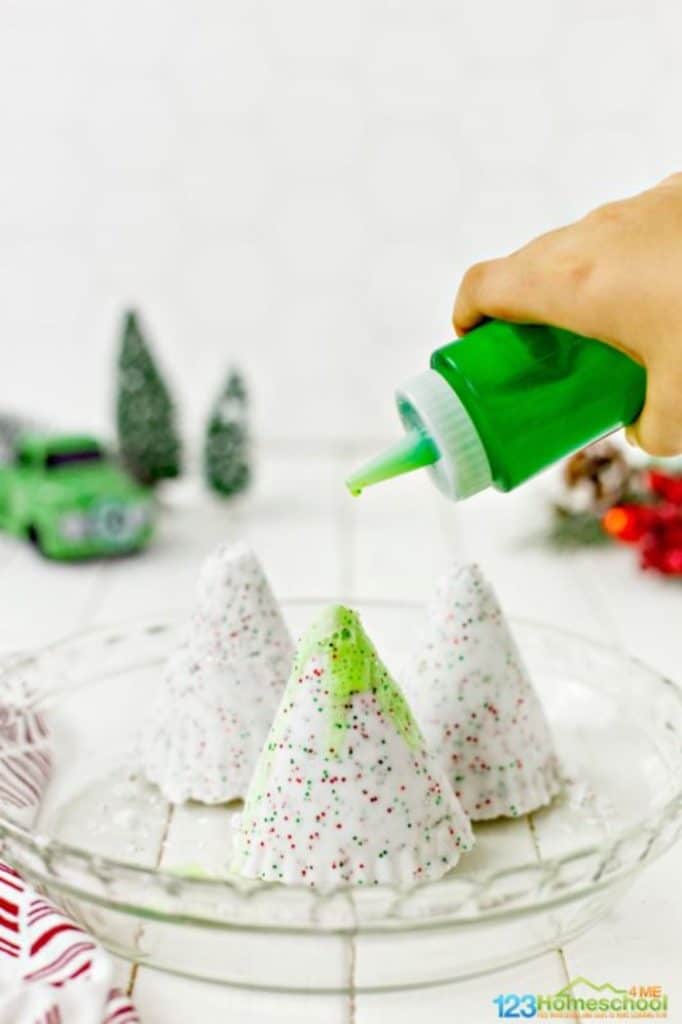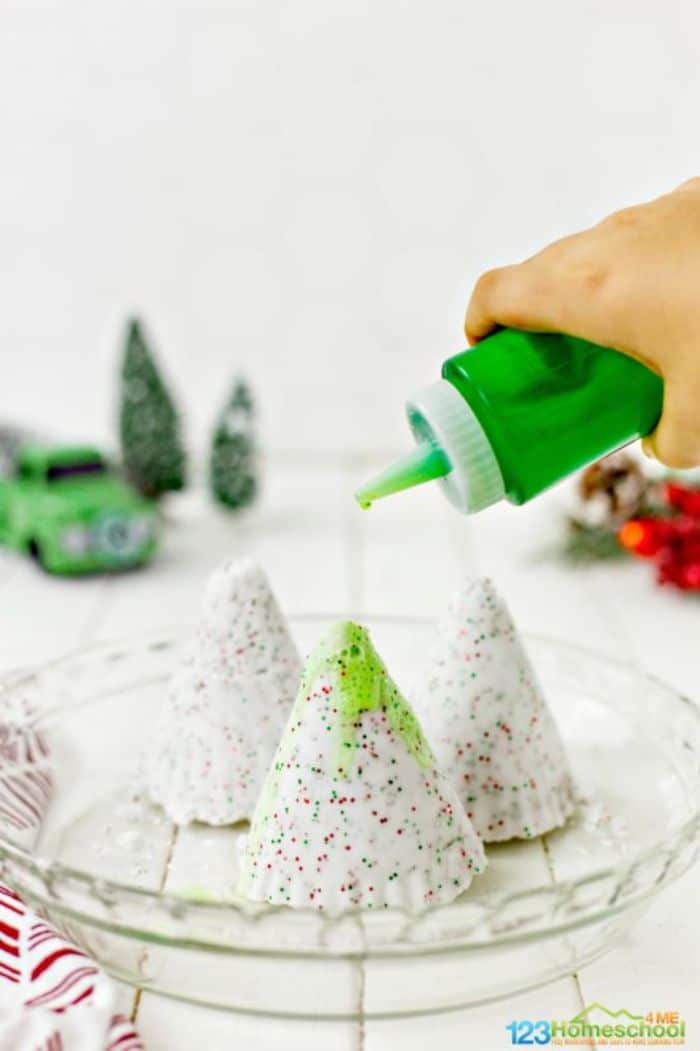 Melting Christmas Tree
Speaking of those fizzy experiments, try these melting Christmas trees, too! The baking soda trees are full of sparkly glitter, and when the green vinegar solution meets the trees, a color explosion occurs.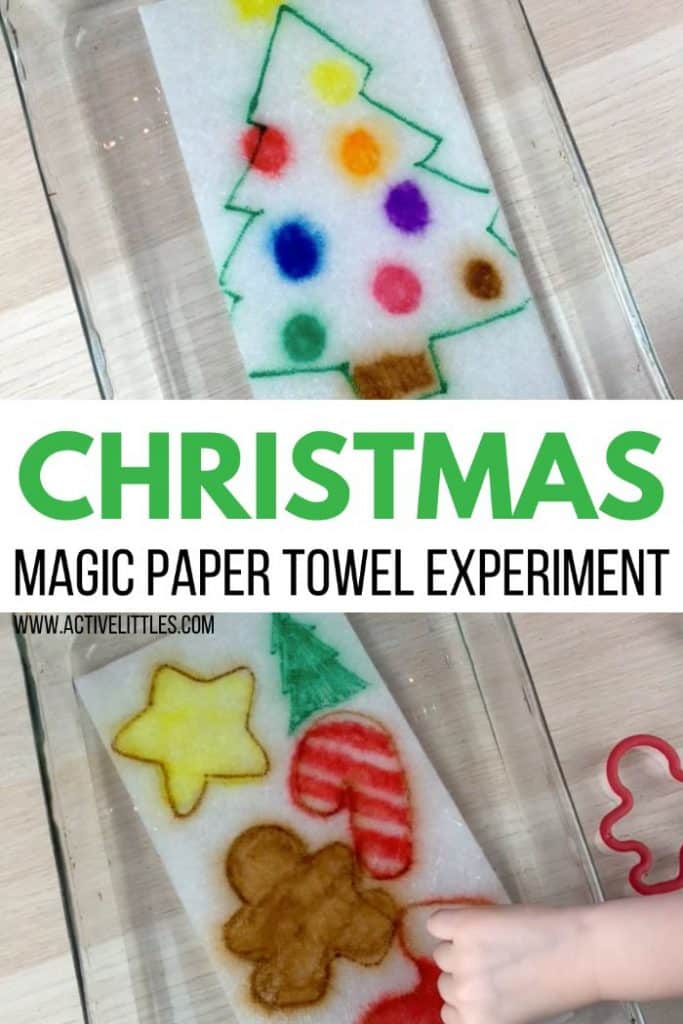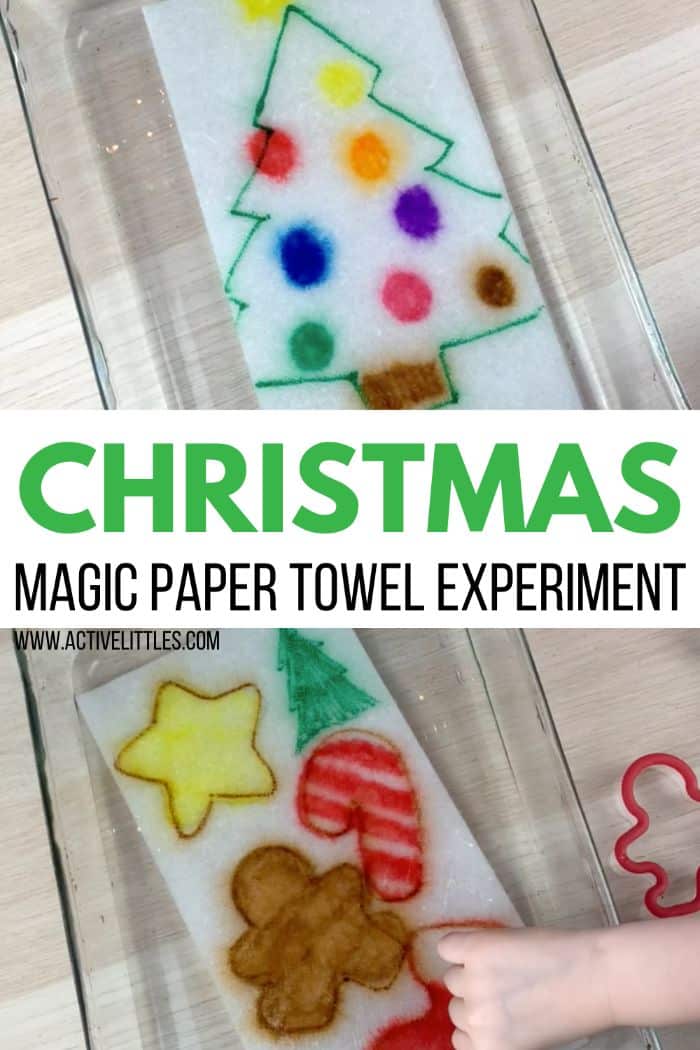 Christmas Magic Paper Towels
Have you tried a magic paper towel experiment before? Kids get a kick out of watching the design from the second layer appear on the first as the paper towels get wet. It's like revealing a secret message!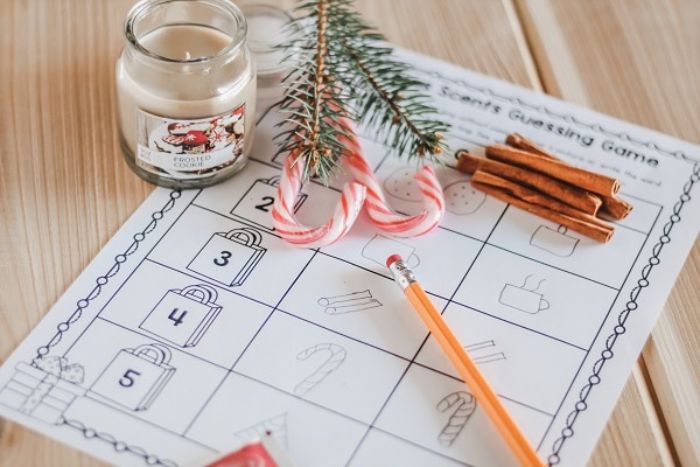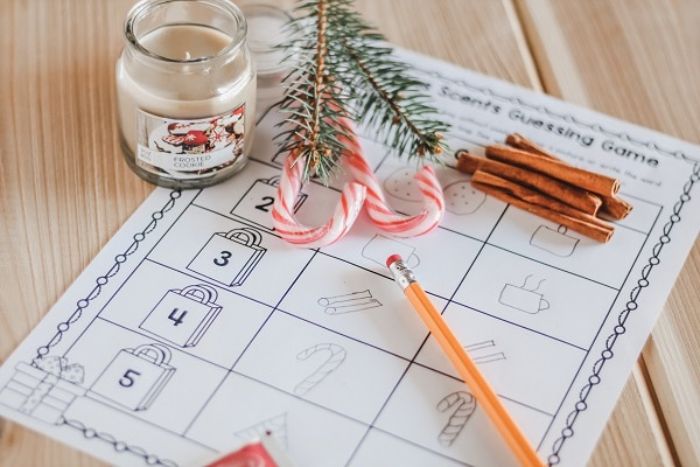 Christmas Scents Guessing Game
Use your nose to make your way through this Christmas scents guessing game. Candles, candy canes, cinnamon sticks, and other familiar holiday smells are all excellent choices to hide away in the bags for exploring through scent.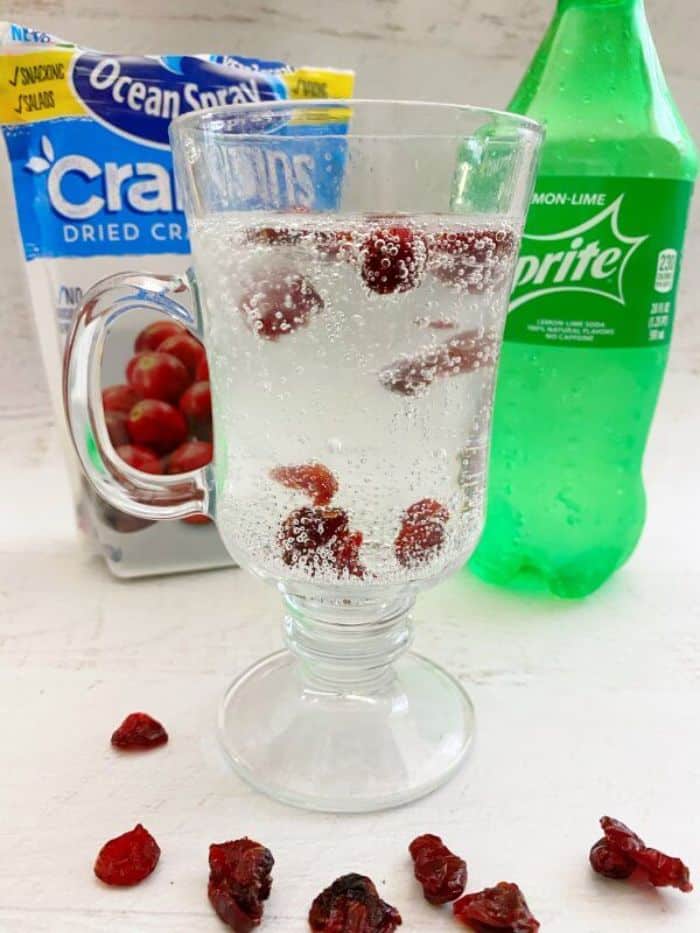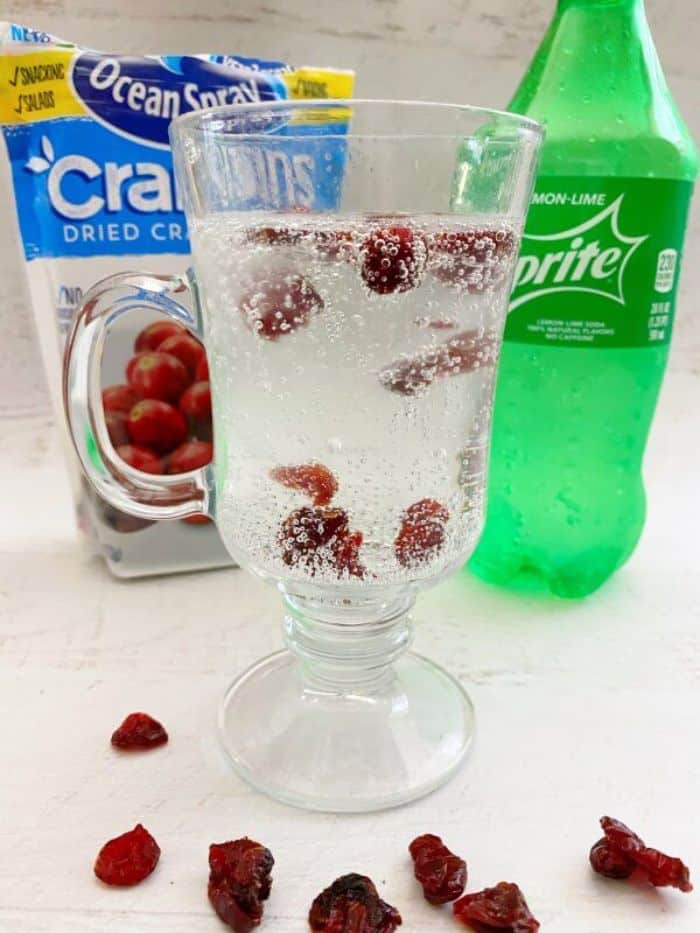 Dancing Cranberries
Save some of your holiday cranberries for a fun and fizzy dancing cranberries experiment. This is also a great science activity for Thanksgiving, since cranberries are readily available through fall and early winter. Do cranberries float? Will they sink?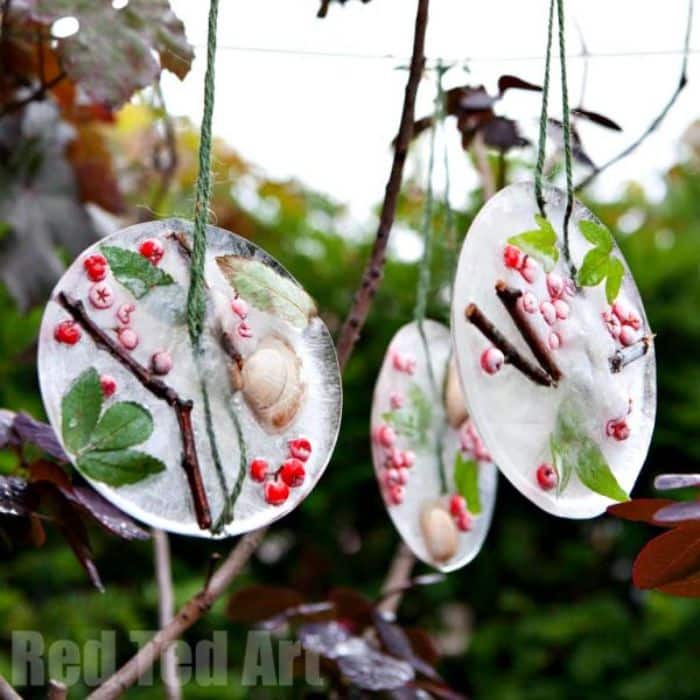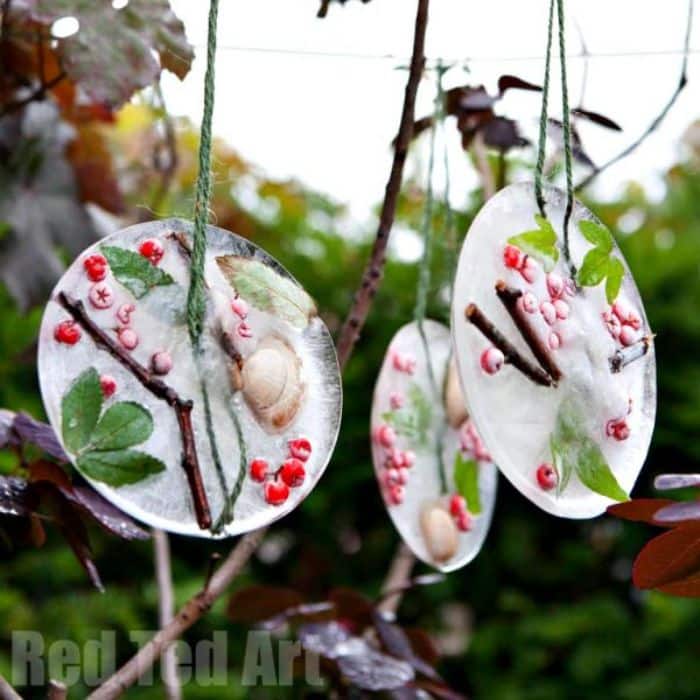 Ice Ornaments
If it's cold enough for Christmas where you're located, make some lovely ice ornaments to study how liquid water becomes a solid (and vice versa). They'll look beautiful while they last outside, and the birds will enjoy the berries when they melt.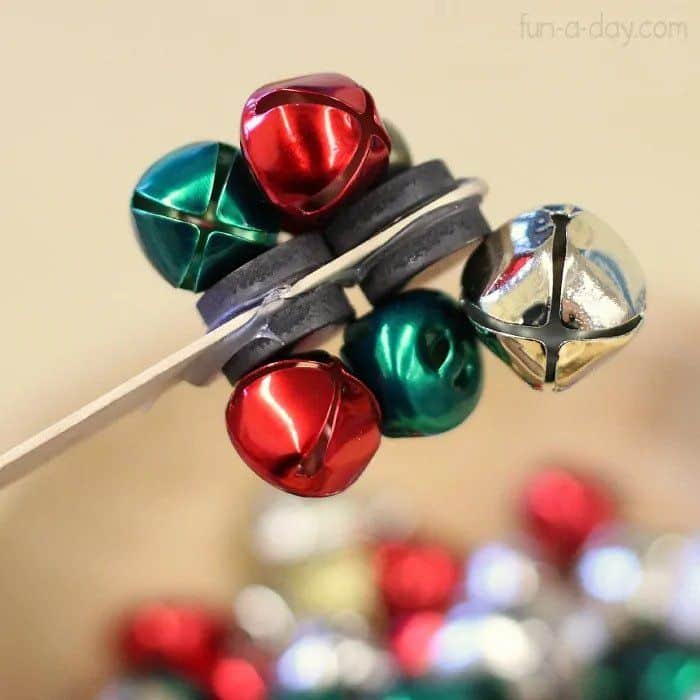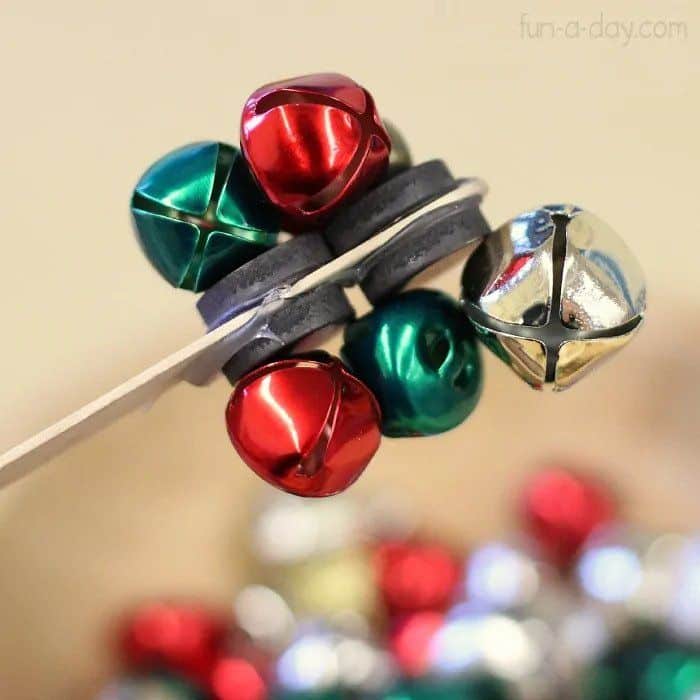 Jingle Bell Magnet Science
No little kid can resist jingle bells, and when you add magnets to the mix, well, it's even more fun! This jingle bell magnet science activity is the perfect introduction to magnetism for preschoolers. They'll be using magnetic wands and bells to see how many they can get on their wands! Of course, a few rounds of the Jingle Bells song are in order once the wands are filled.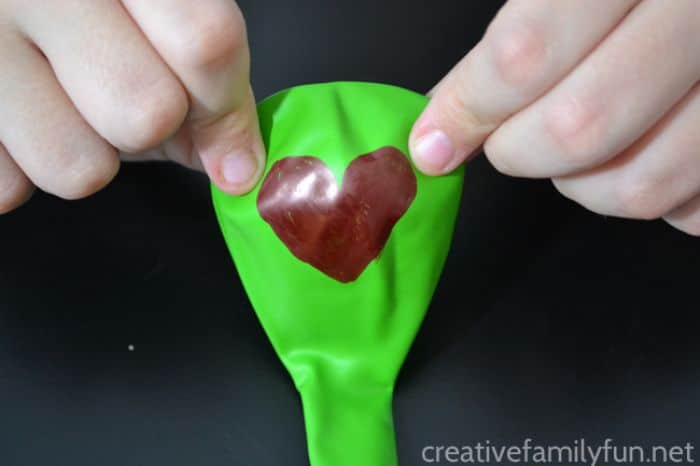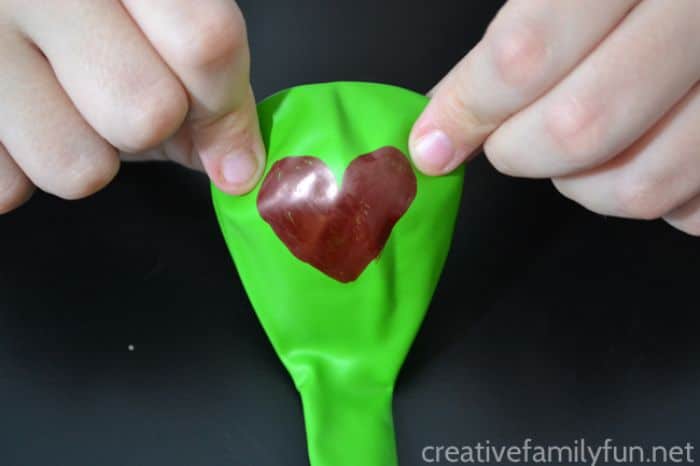 Grinch's Heart Experiment
Any fan of The Grinch will tell you that their own heart grew along with the Grinch's when it grew three times that day. The fun part is creating the chemical reaction to fill the balloon in this Grinch's heart experiment!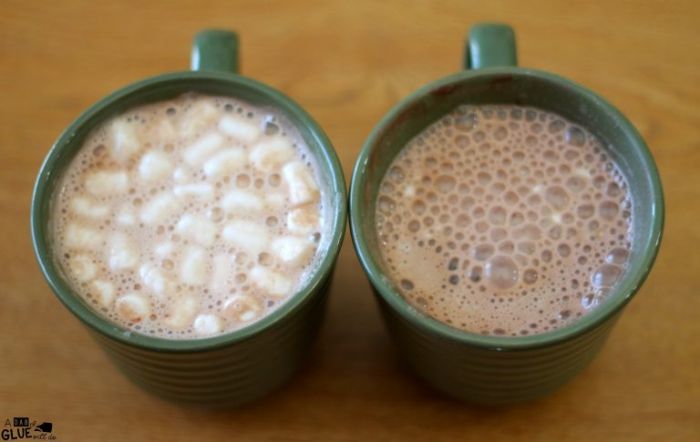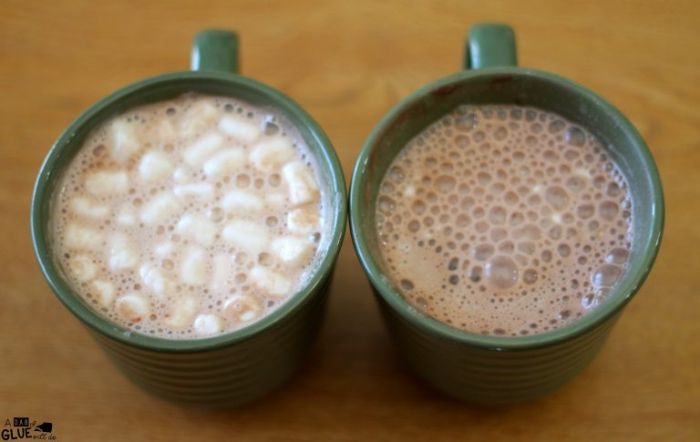 Hot Chocolate Science
This hot chocolate experiment explores whether marshmallows dissolve faster in hot chocolate made with milk or hot chocolate made with water. The results may surprise you.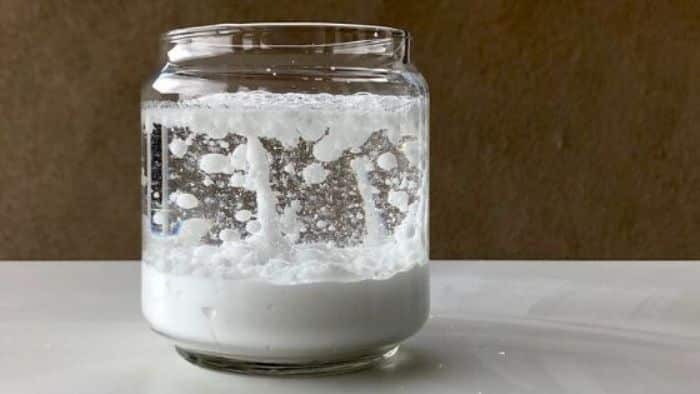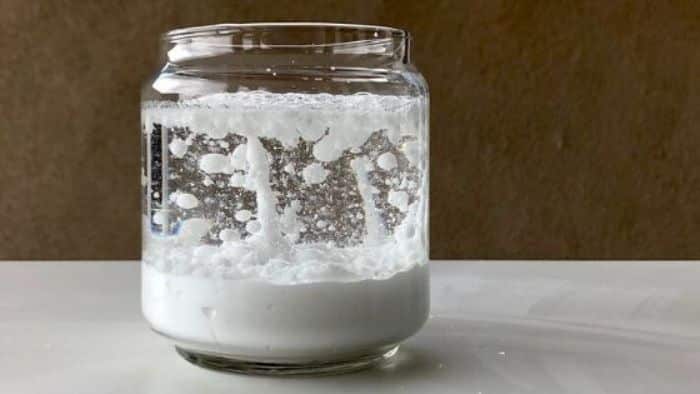 Snowstorm in a Jar
Create a snowstorm in a jar to really wow the kids this holiday season. If you live in an area that doesn't get snow, this is a really fun way to visually show what a snowstorm might look like from the inside of the house looking out the windows.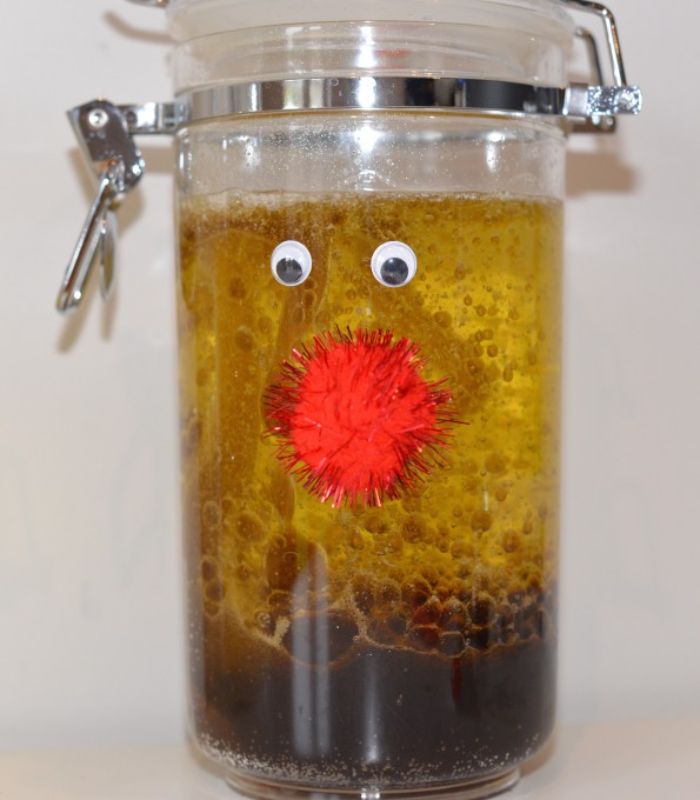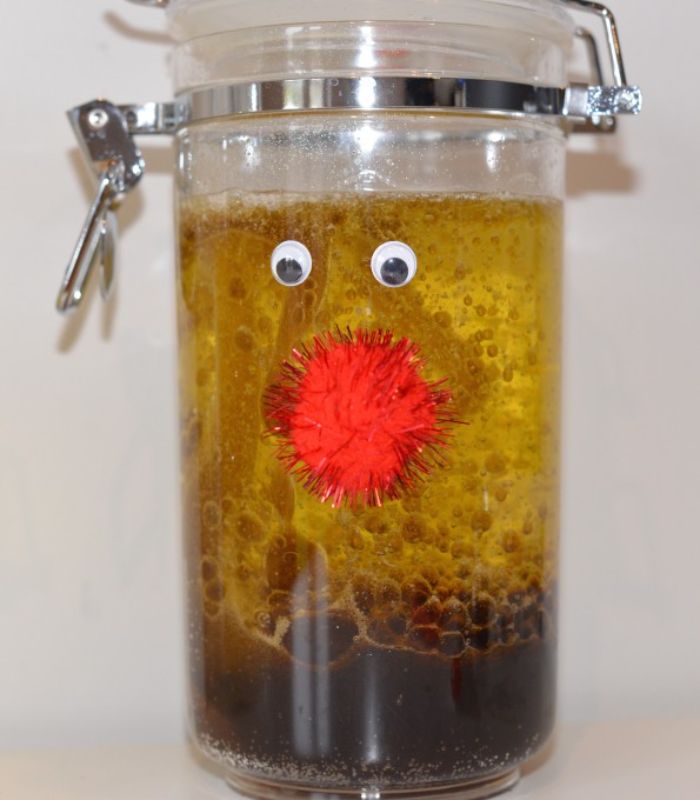 Christmas Lava Lamps
Making Christmas lava lamps is as easy as pie. In fact, you probably have all the materials in your cupboard. It's your standard oil-in-water experiment with a crafty holiday theme.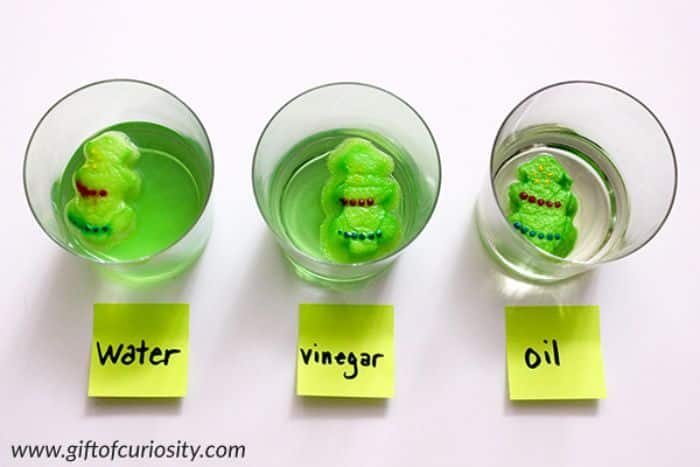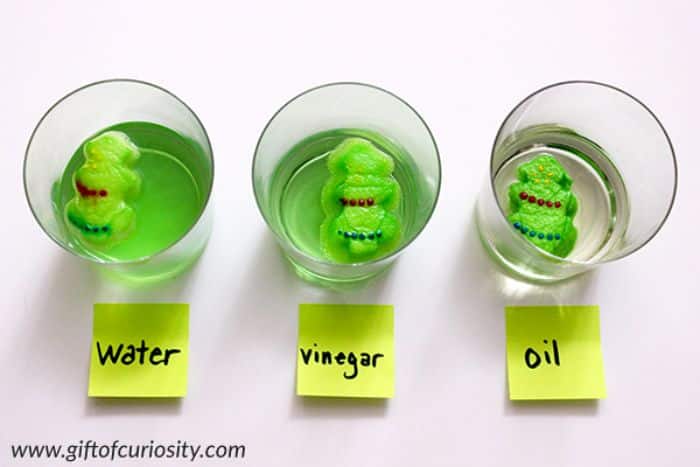 Christmas Peeps Experiment
Perhaps you're not a fan of eating Peeps, but they're super fun in science activities like this Christmas Peeps experiment exploring how they react to water, vinegar, and oil.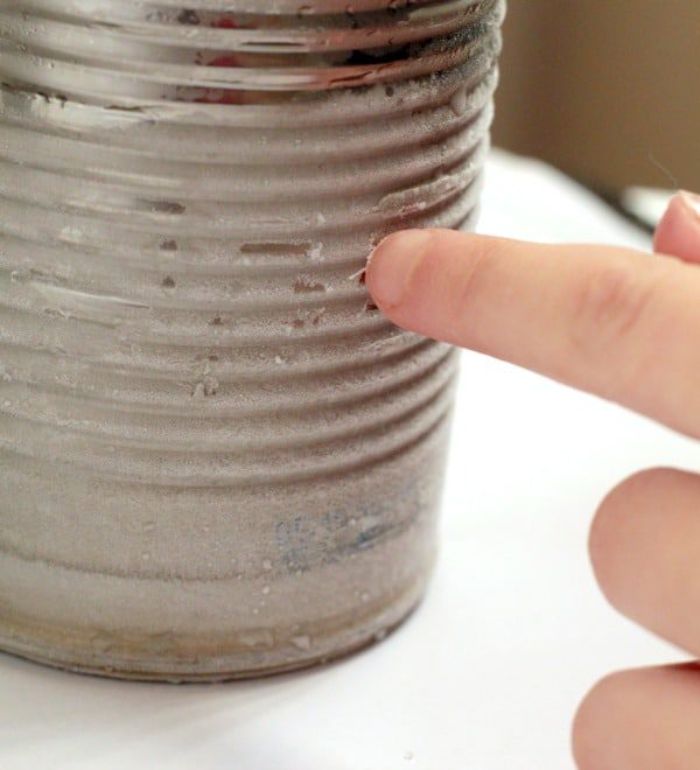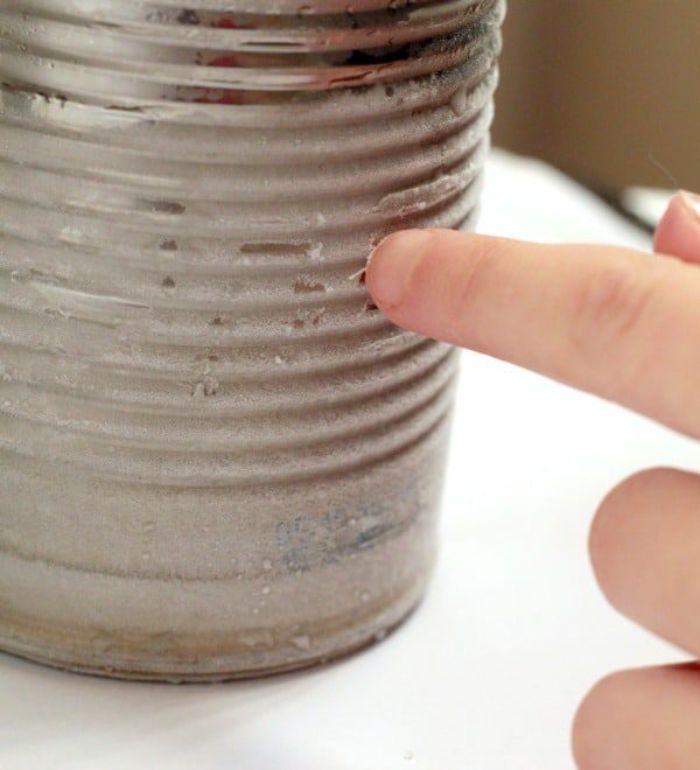 Frost in a Can
It's okay to get a little frosty when you're nice and warm inside. Here's a fun Christmas chemistry idea exploring frost formation. Have the kids hypothesize as to whether they think frost will form fastest on the can of ice with no salt or the can with salt. What happens? What's the best way to make frost in a can?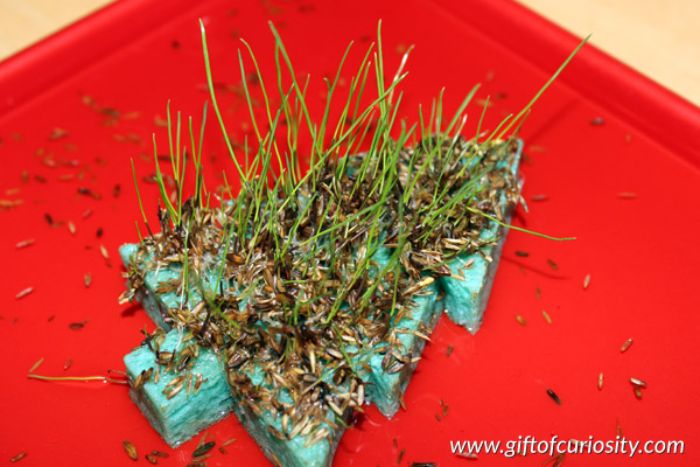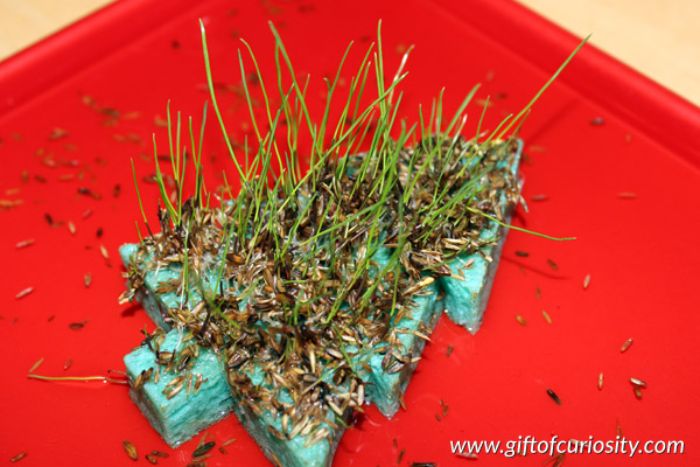 Christmas Tree Sponge
Grow your own Christmas tree on a sponge! This neat project allows kids to study the science of sprouting seeds in an activity that combines botany and fine motor skills. They'll love using scissors to trim back the grass on their sponge trees.
Crystal Christmas Science Experiments
You'll find several variations of Borax crystal science projects for the holiday season, but here are a few of our favorites. The science behind them is the same, but these posts will give you a few options if you want to spend a week or so just studying crystals.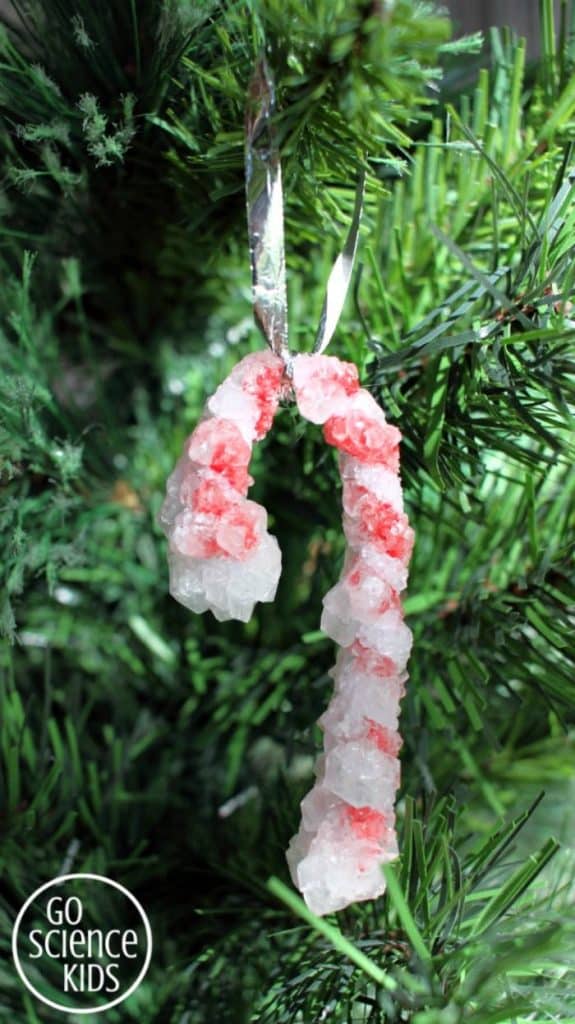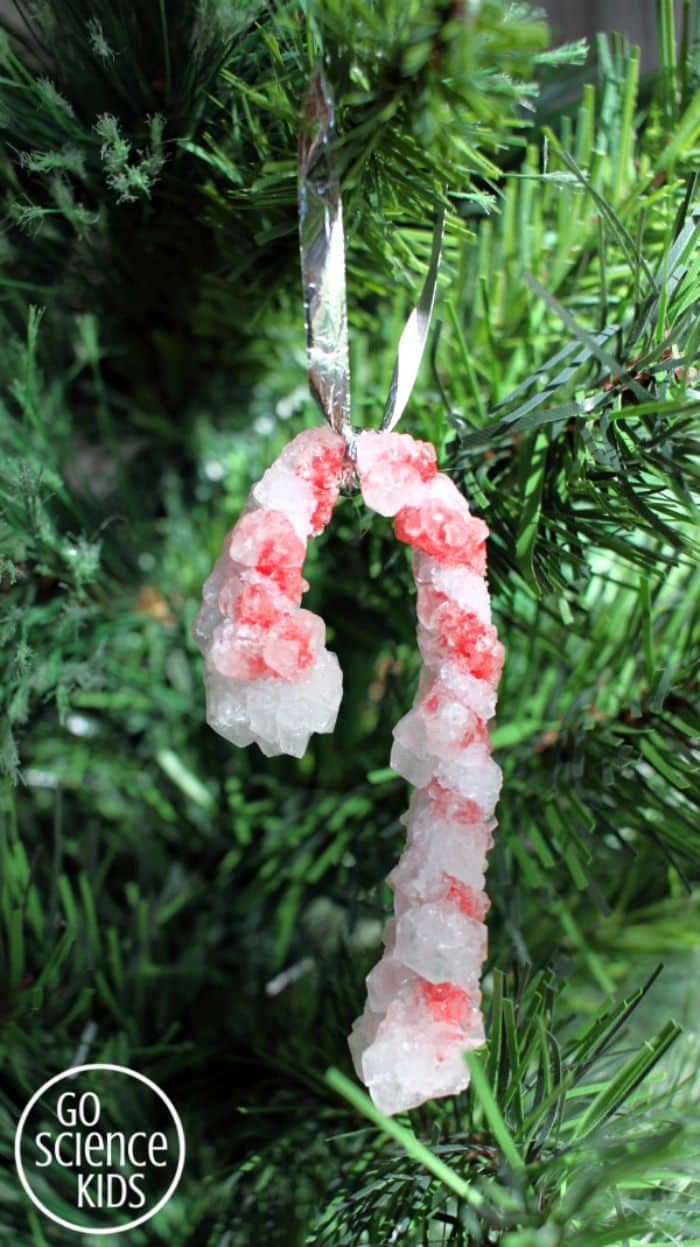 Crystal Candy Canes
Not only are these crystal candy canes fun to make and learn about, but they make beautiful decorations for the tree. It requires a little patience since the Borax crystals take a few days to form and develop, but it's worth it to see the sparkly result.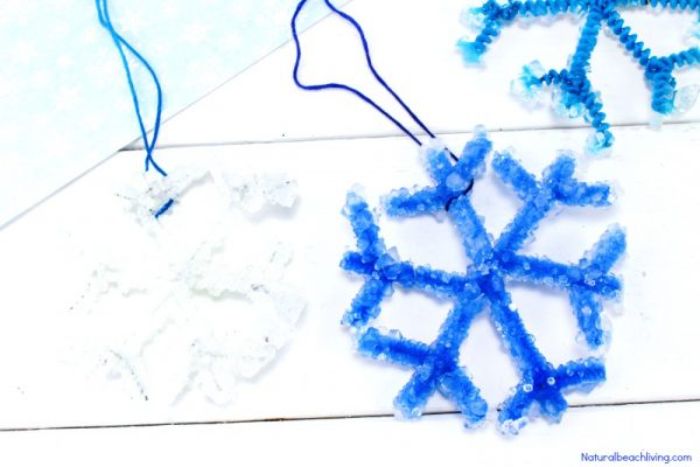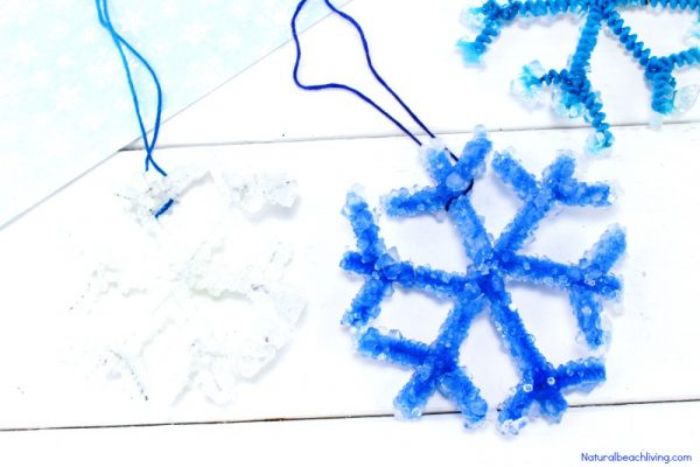 Crystal Snowflake Ornaments
These beautiful blue and white crystal snowflake ornaments will look stunning on your tree this year. You can make these later in winter if you don't get to them during the holidays. A snowflake ornament would make a wonderful gift for someone, too.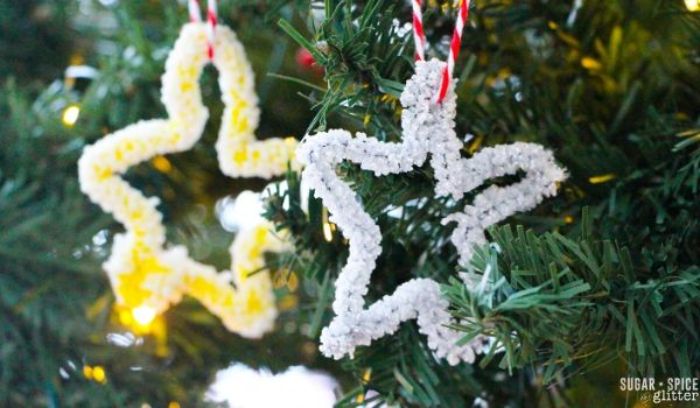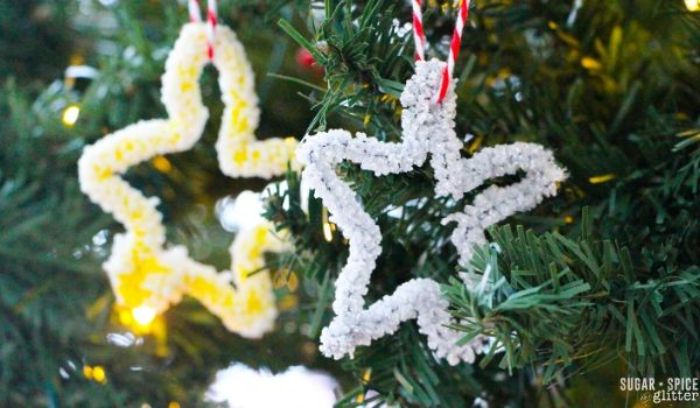 Borax Star Ornaments
Who says stars have to go on top of the tree? With these cute Borax star ornaments, you'll want to hang them all over.
STEM Christmas Science Activities
Build and engineer your way through the holidays with these hands-on activities for little problem solvers!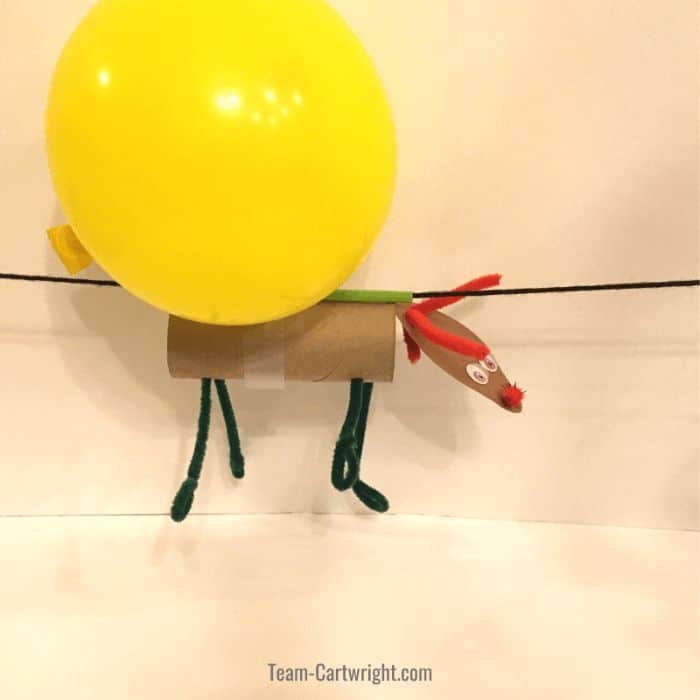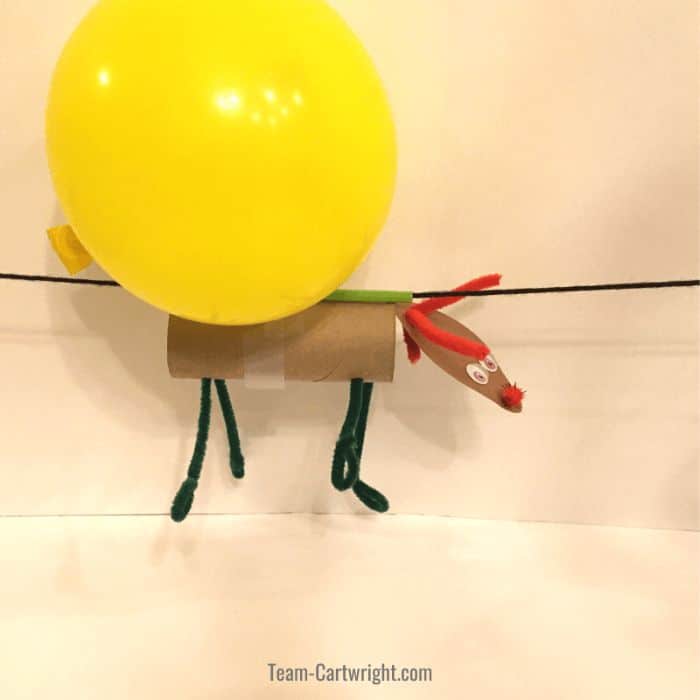 Flying Reindeer
Find out how to make reindeer fly at home with a fun STEM activity that encourages critical thinking, creativity, and problem-solving. As long as you have balloons and pipe cleaners, you probably have everything you need to make your reindeer, build the flying apparatus, and get to work exploring opposite but equal forces.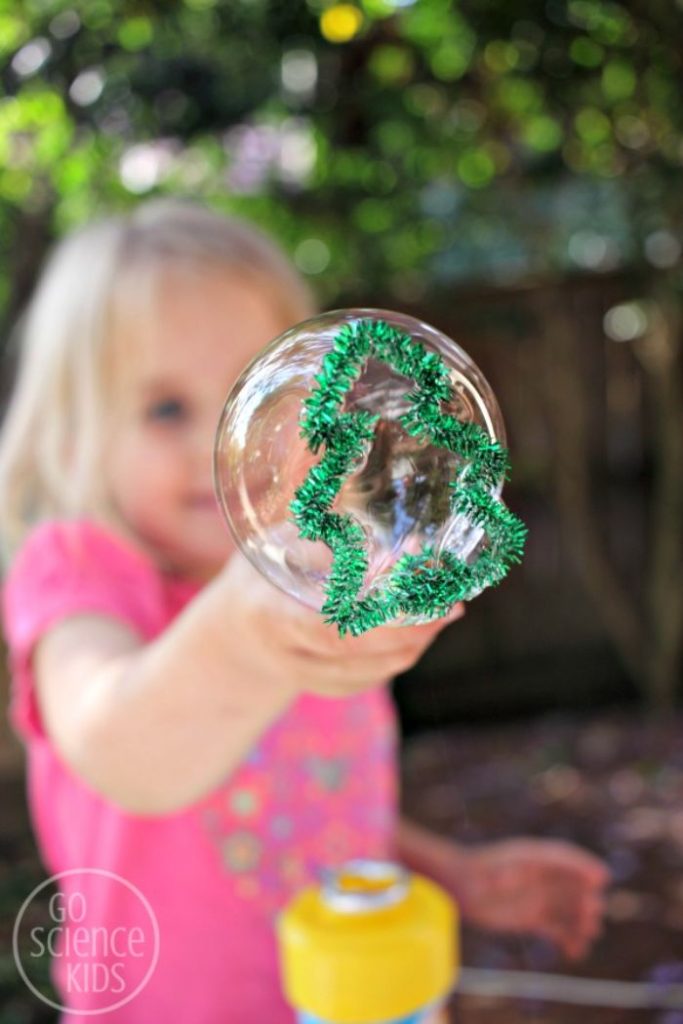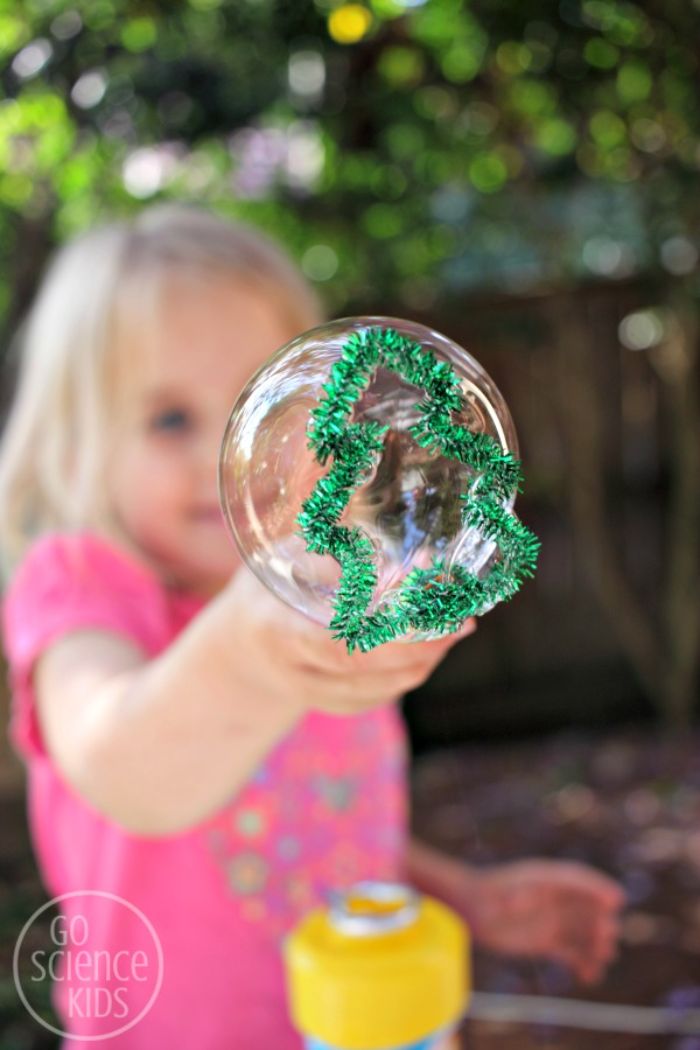 Christmas Tree Bubble Wand
Create a beautiful Christmas tree bubble wand to learn about the science behind bubbles. Does the shape of the wand change the shape of the bubbles? What are bubbles made of, anyway? Those are just a couple of questions to ponder as you spend a wintery day blowing bubbles.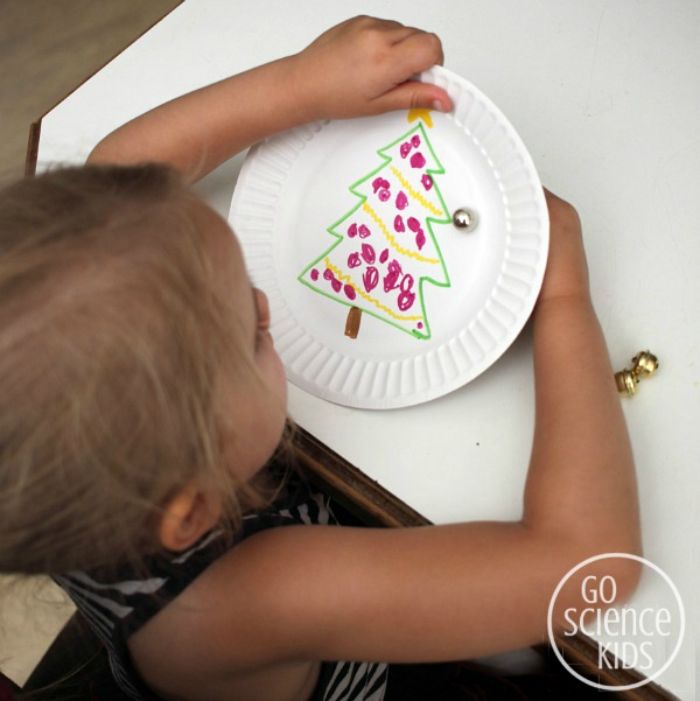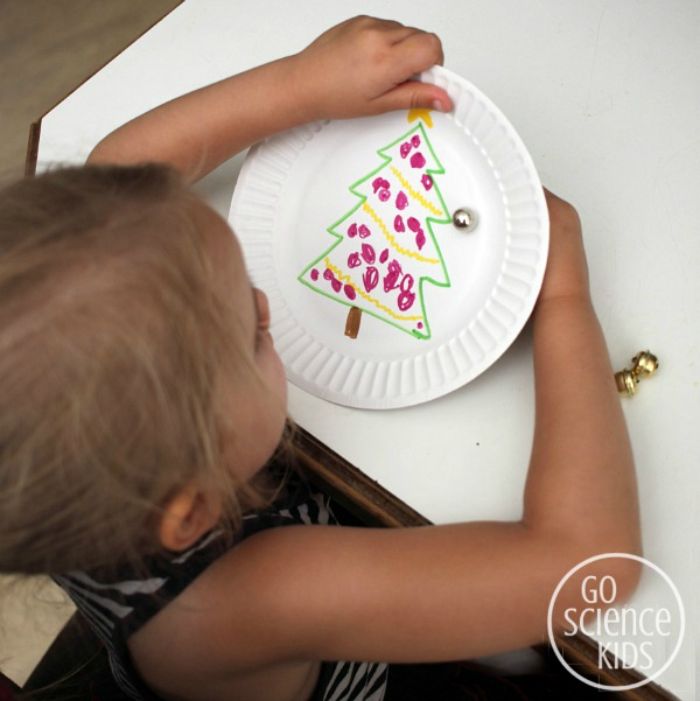 Christmas Tree Magnet Maze
Study physics and magnetism with a fun Christmas tree magnet maze that incorporates play and learning. After drawing a Christmas tree, your child will use a magnet to move a ball through the Christmas tree along a particular path. Try to trace the outline of the tree, or travel along the garland!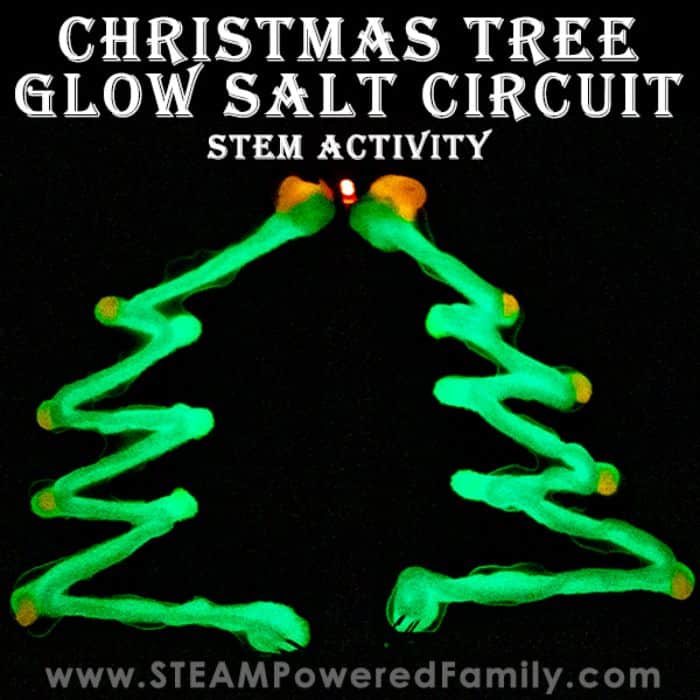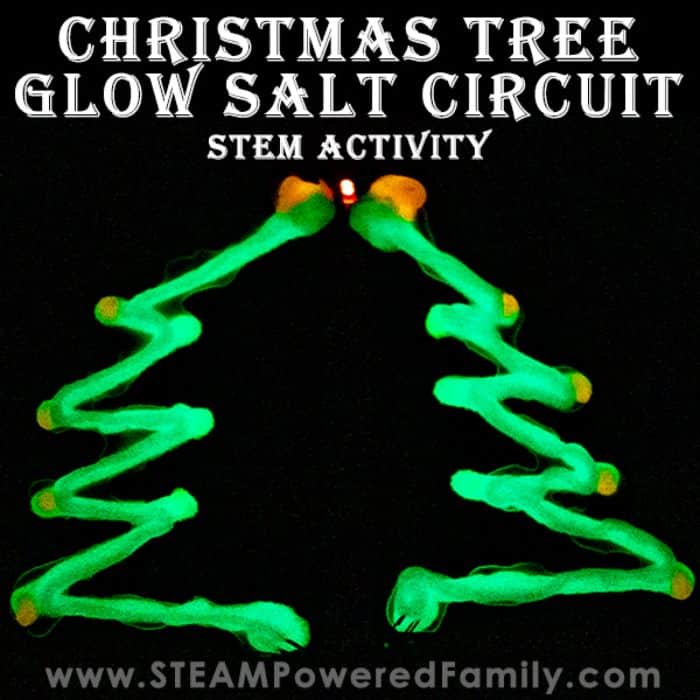 Salt Circuit Christmas Tree
This easy salt circuit Christmas tree is one of our favorite STEM projects and glows in the dark, so it'll be a hit with kids of all ages, even your teens. You'll get the chance to explore the science behind the glow and the science behind salt circuits all in one interesting project.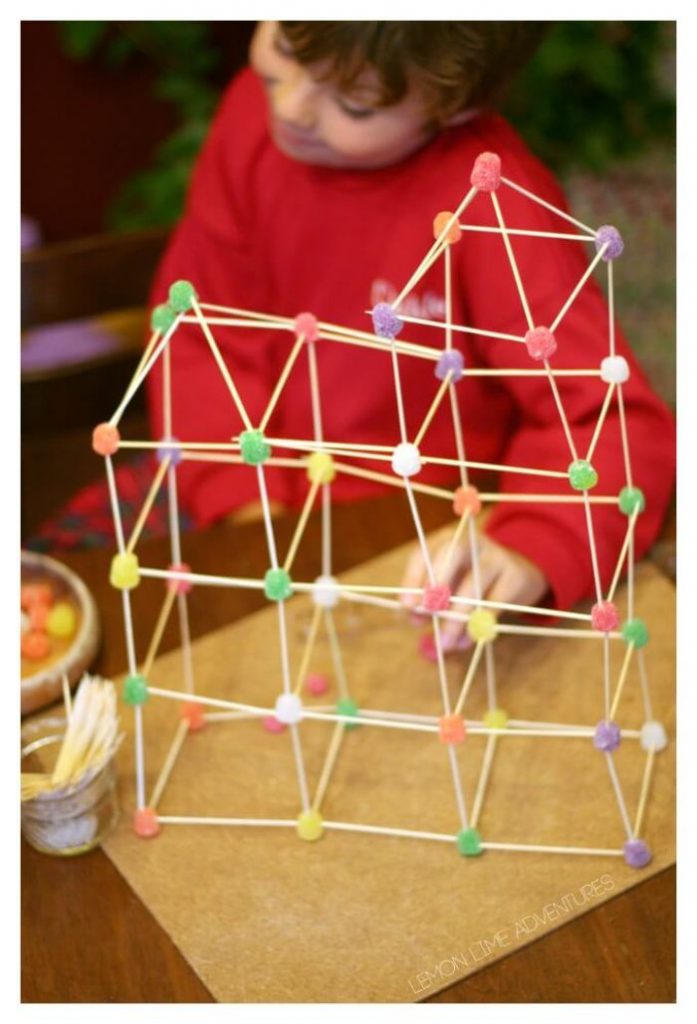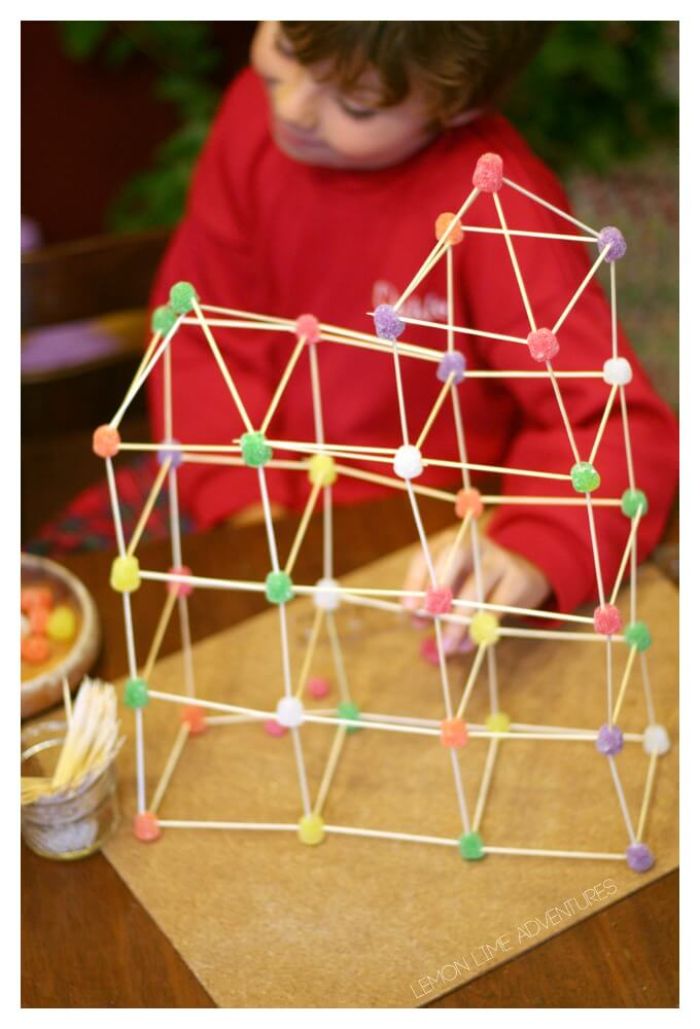 Building with Gumdrops
We love gumdrops around here, so it's no wonder that this activity building structures with gumdrops and toothpicks is one of our favorites. See how high you can build your gumdrop towers.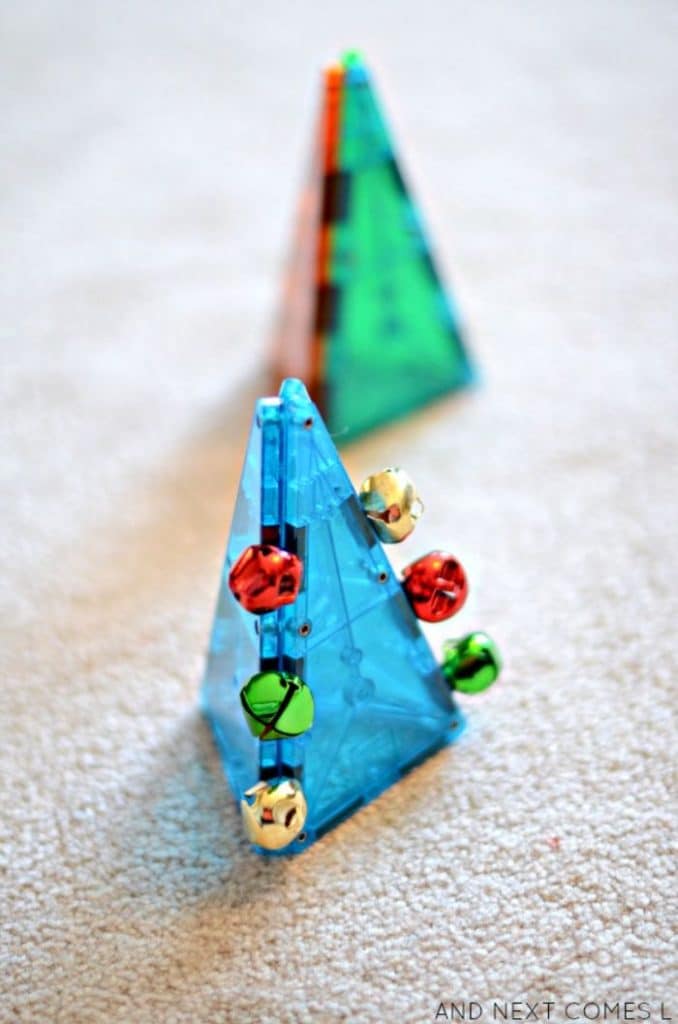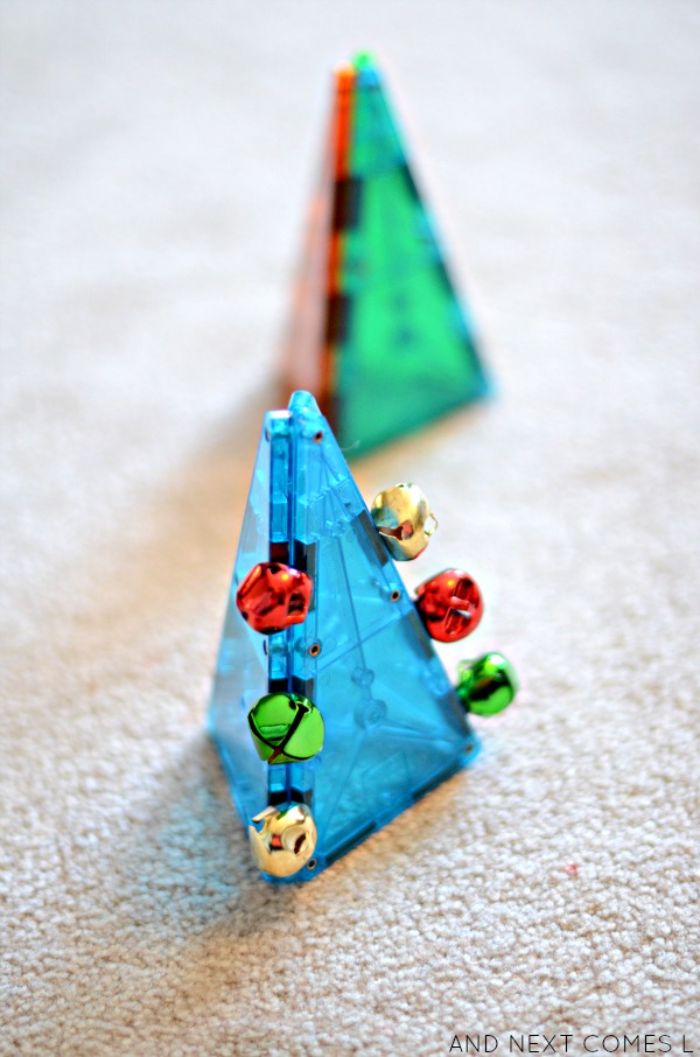 Magna-Tiles Christmas STEM
Have a little one who's obsessed with Magna-Tiles? Combine them with jingle bells to build all kinds of fun and festive structures in this Christmas Magna-Tiles STEM activity.
We hope you enjoyed these 30+ science experiments for kids to do this Christmas! Let us know what you thought of them in the comments below. If there are any other cool science experiments that we missed, let us know and we'll add them to our list too. Merry Christmas everyone!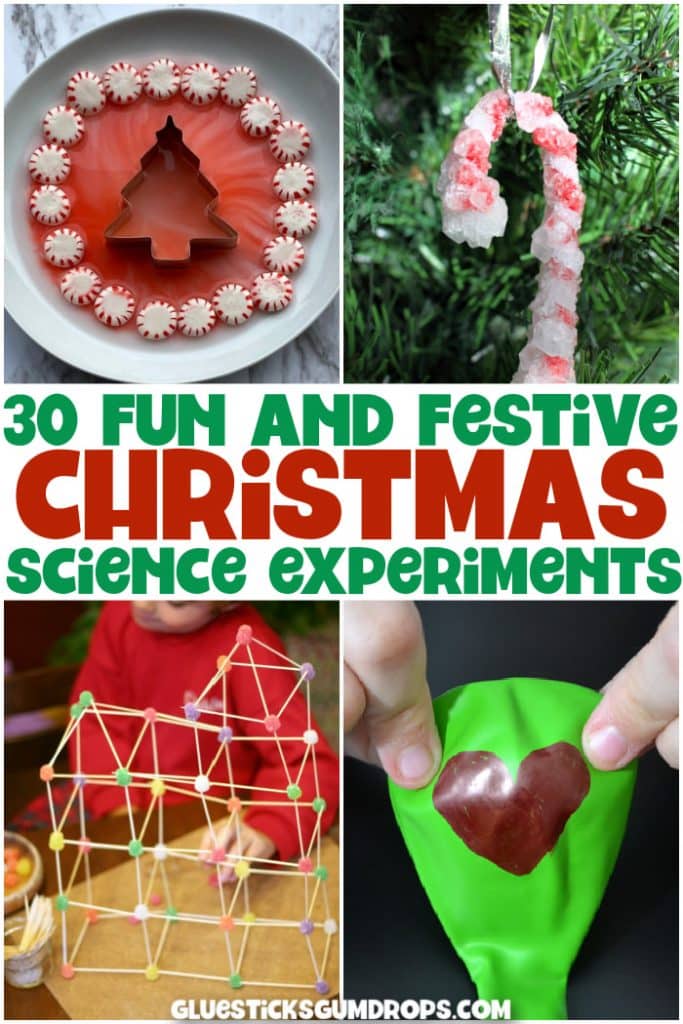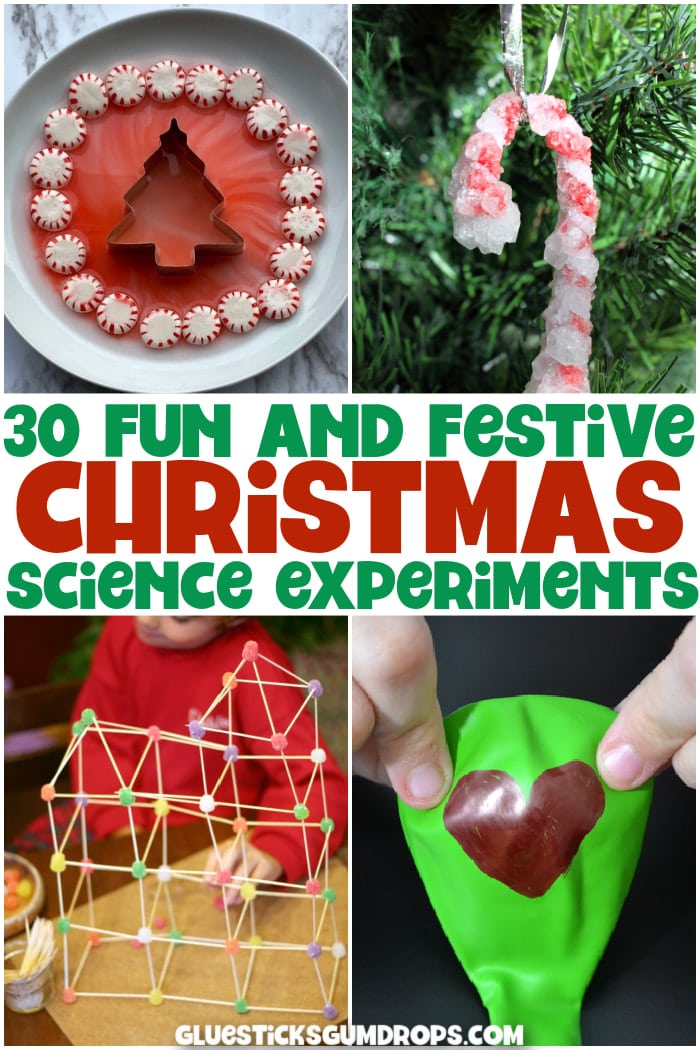 More Christmas Activities for Kids