Since we tend to spend a lot of time indoors in the winter, it's no wonder snowman crafts for kids are so popular! Cool weather outdoors and warm, snuggly conditions indoors make it the perfect opportunity for being creative.
But we know adults love to get crafty, too, so we've rounded up some gorgeous snowman crafts for grownups as well.
Take a look at these projects, go through your craft supplies, and pick out something fabulous to make for yourself or a friend. Many of these snowman crafts for kids are wonderful gifts at Christmastime.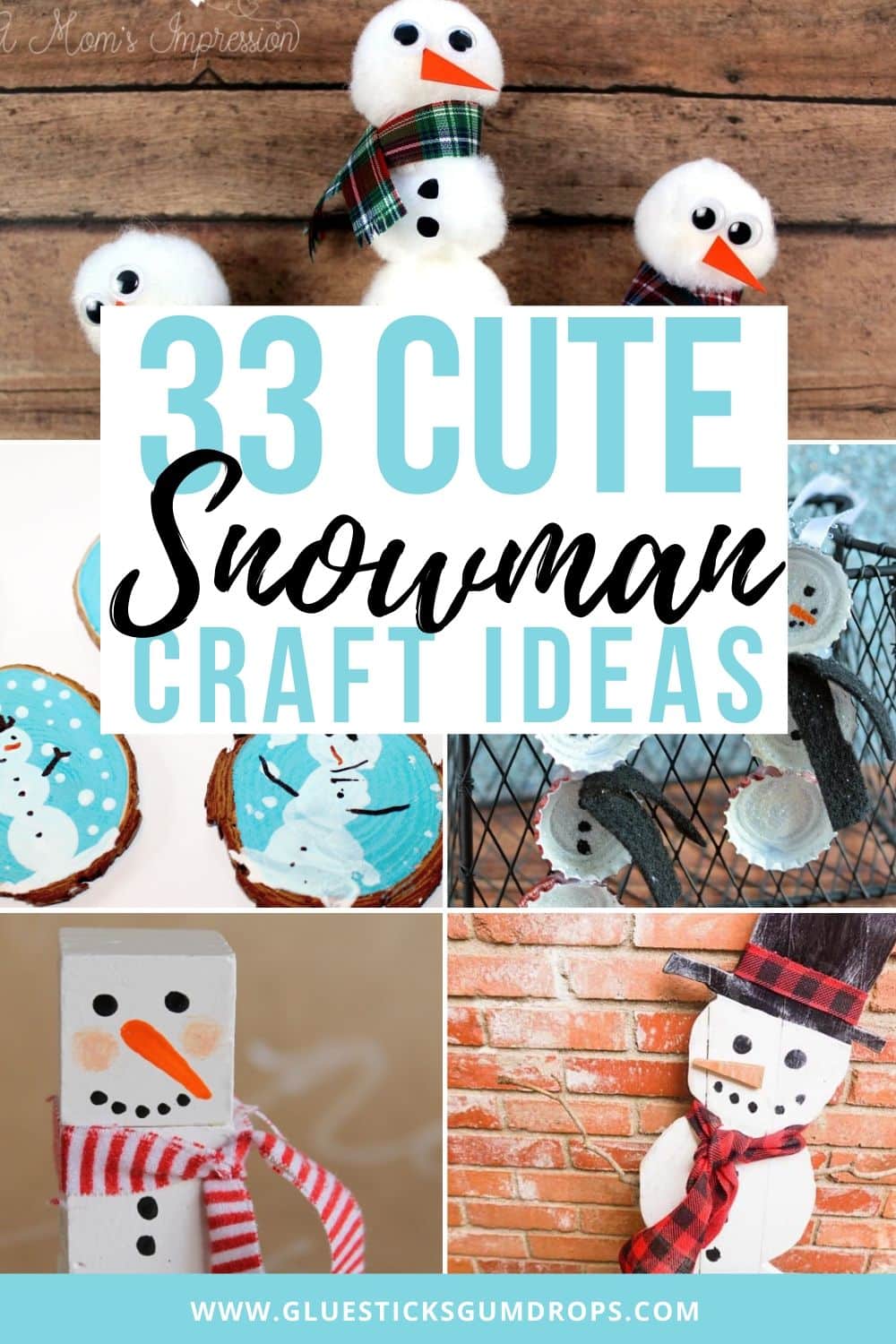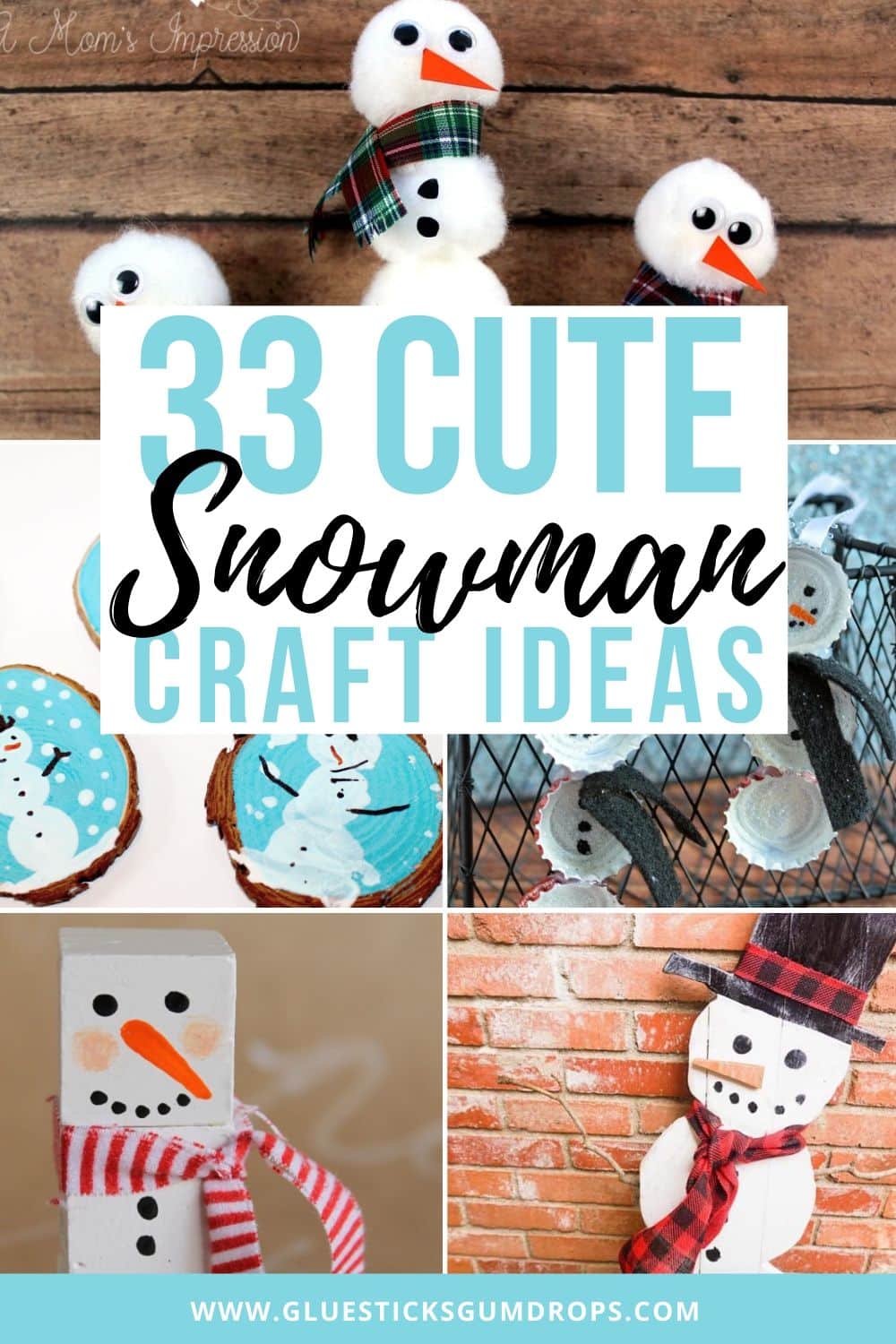 Adorable Snowman Crafts for Kids
1. Alphabet Snowman Blocks
These Alphabet Snowman Blocks by Homemade Heather will look adorable on the mantle or on your desk. You'll want to help the kids make several sets of these with different accessories so they can mix and match them!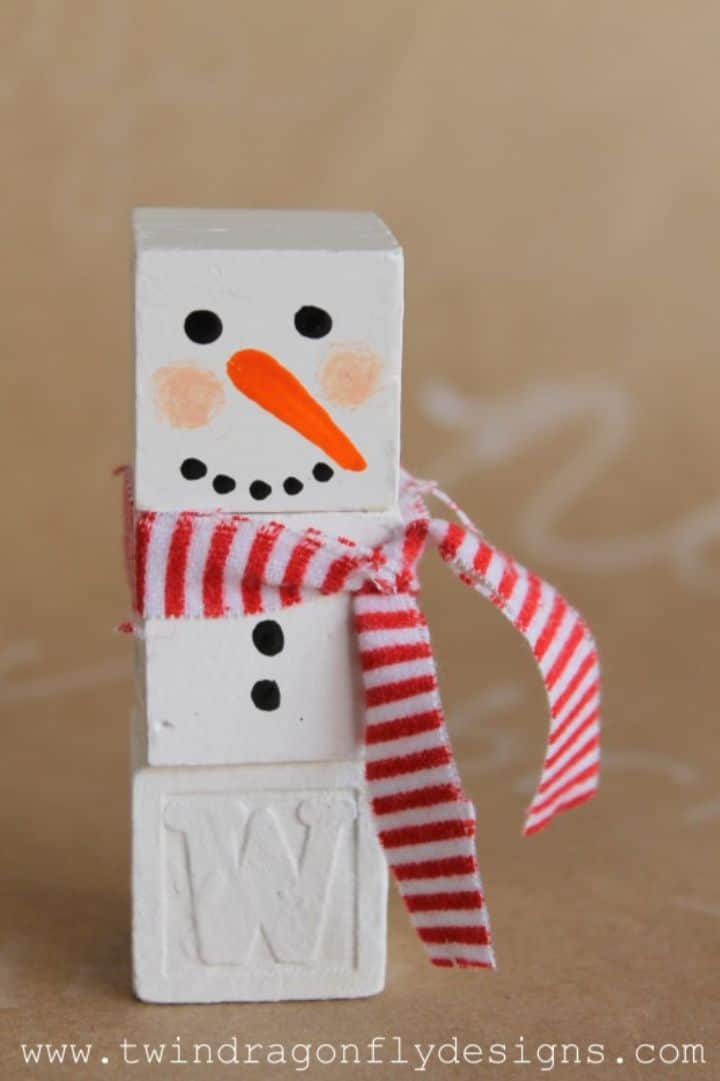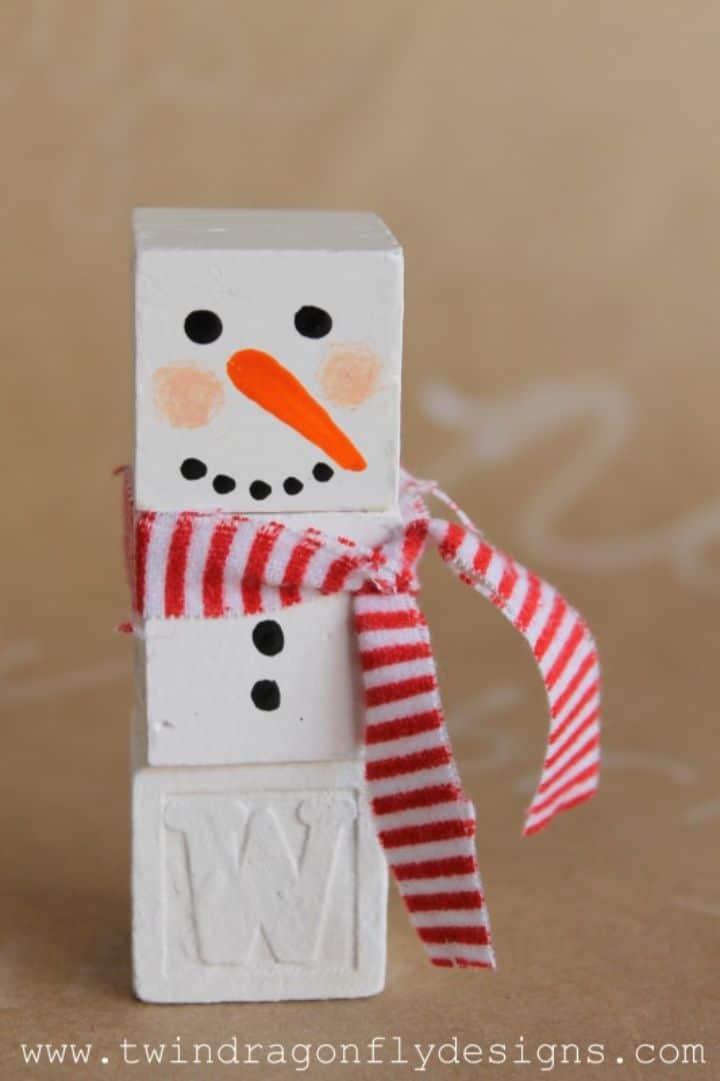 2. Peanut Snowman Ornaments
Oh my gosh… how sweet are these Peanut Snowman Ornaments by The Flying Couponer? Painted peanuts make simply adorable little snowmen.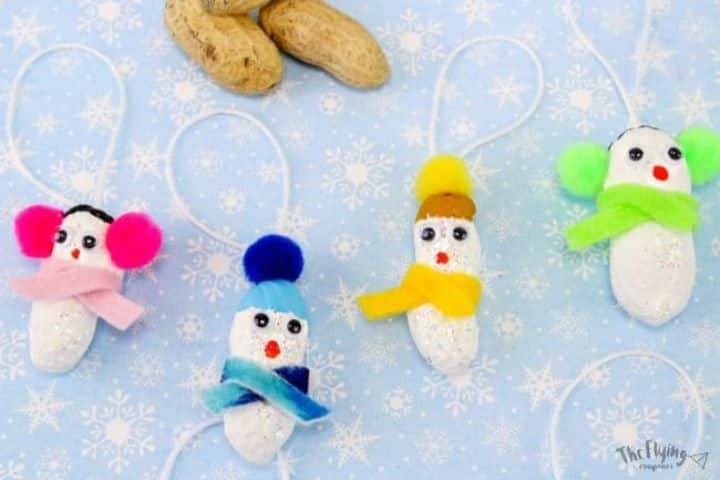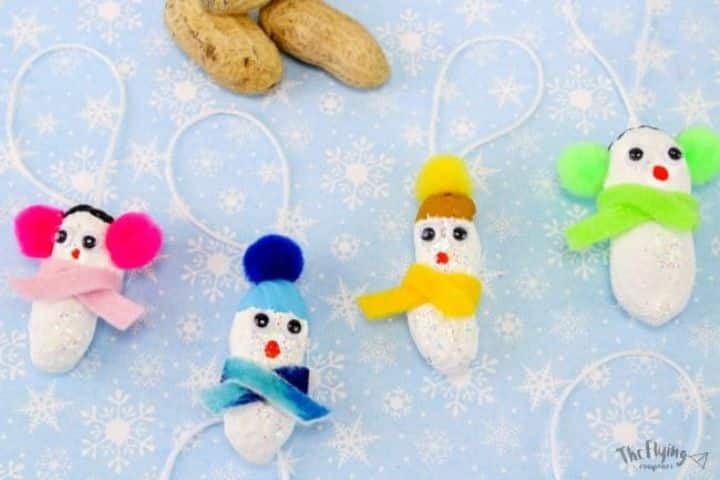 3. Snowman Cards
These Cotton Ball Snowman Cards by The Best Ideas for Kids make the cutest Christmas cards ever!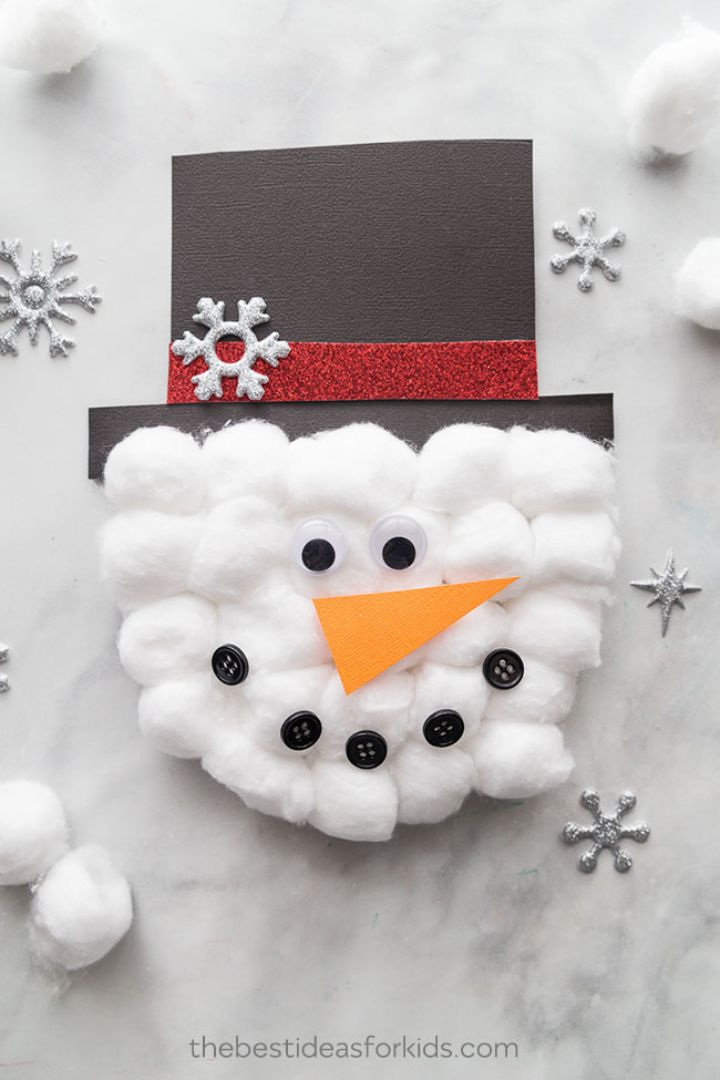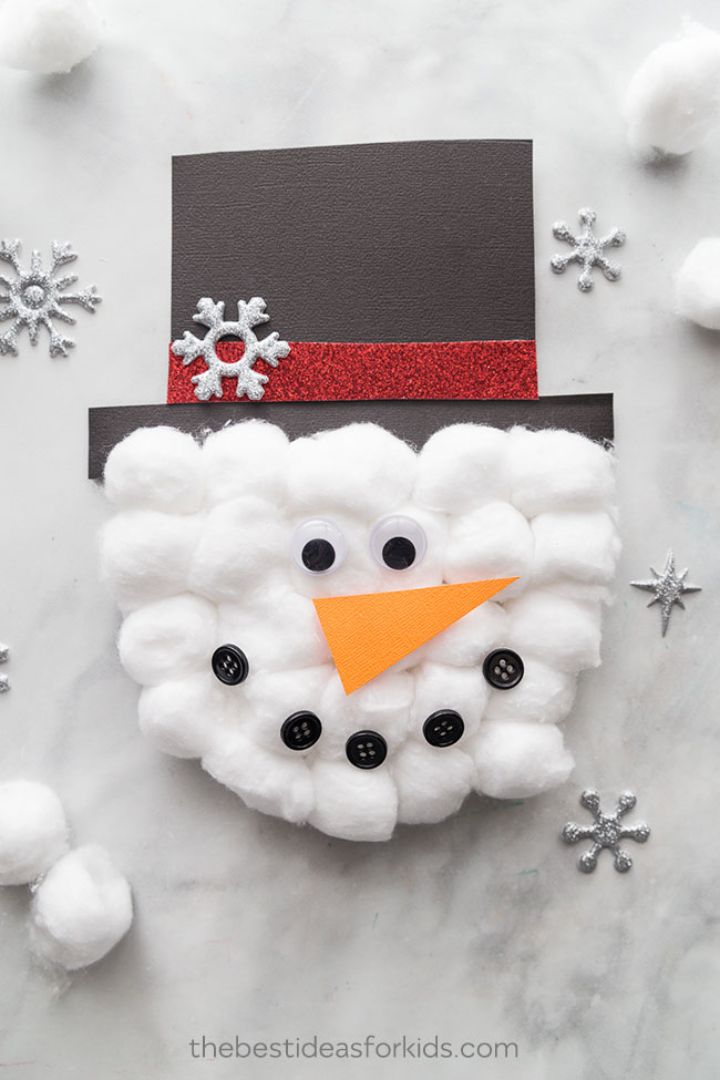 4. Pom Pom Snowman Magnets
Kids will love making these Pom Pom Snowman Magnets by A Mom's Impression with the soft pom poms. They'll look fantastic as magnets on your fridge.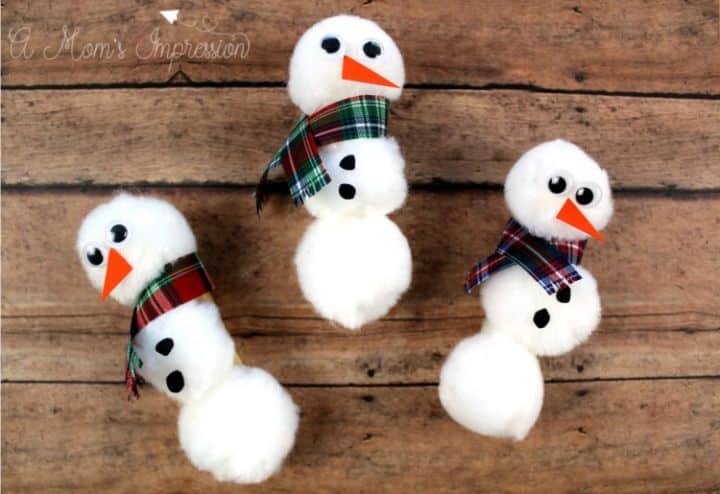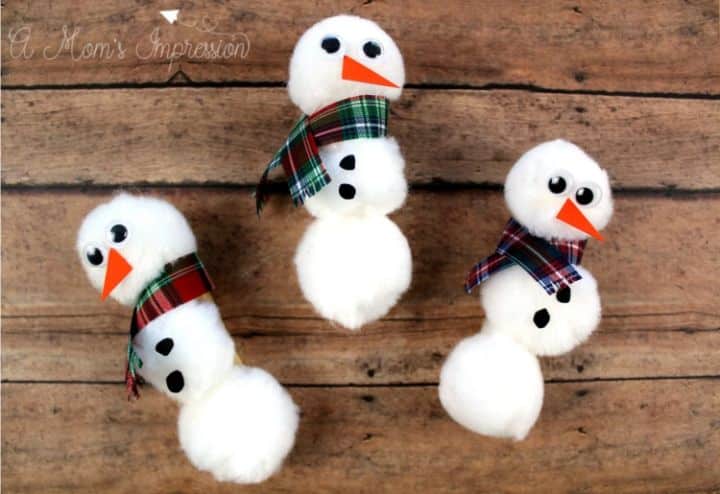 5. Paper Bag Snowman
We love paper bag puppets here, so you'd better believe this cute little Paper Bag Snowman Craft by Simple Everyday Mom was at the top of our list. How adorable! Your kids will have so much fun playing with this puppet.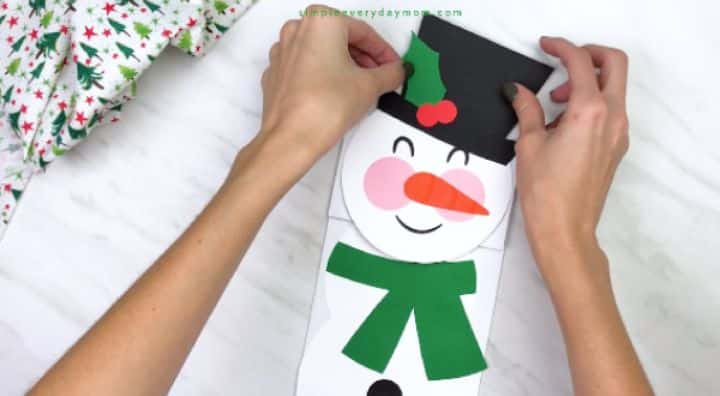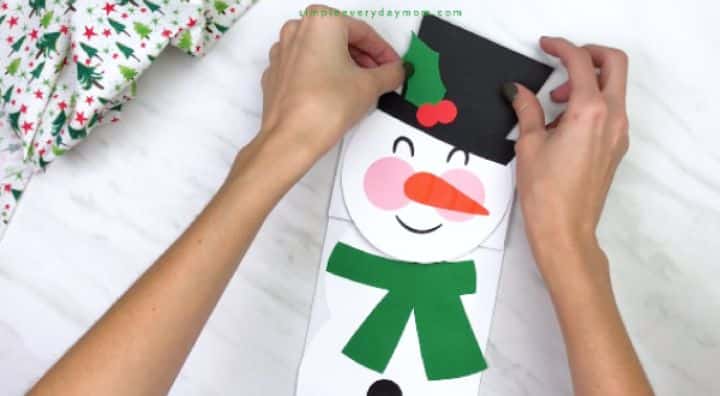 6. Snowman Sensory Bottle
This Snowman Sensory Bottle by Little Bins for Little Hands is perfect for little ones who need a relaxing and calming activity during the holiday season.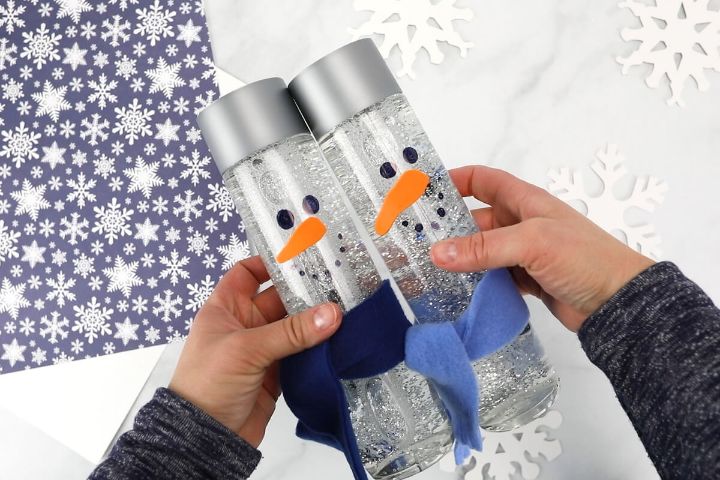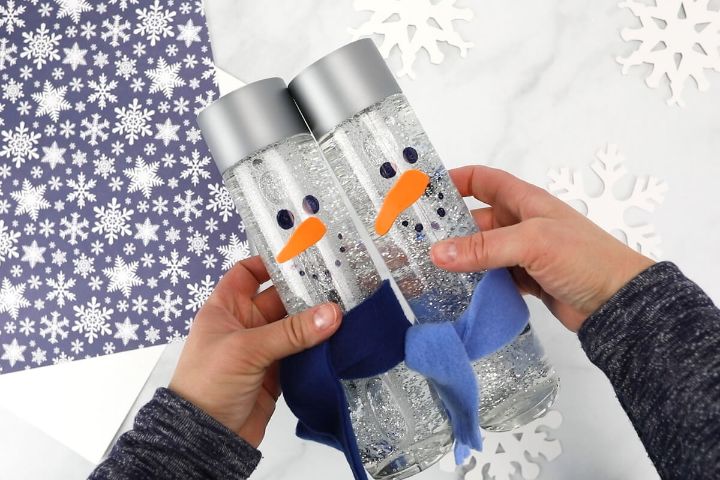 7. Wood Slice Snowman Ornaments
These DIY Snowman Ornaments with Wooden Slices by Mommy Made That are made from wooden slices and fun cotton trim.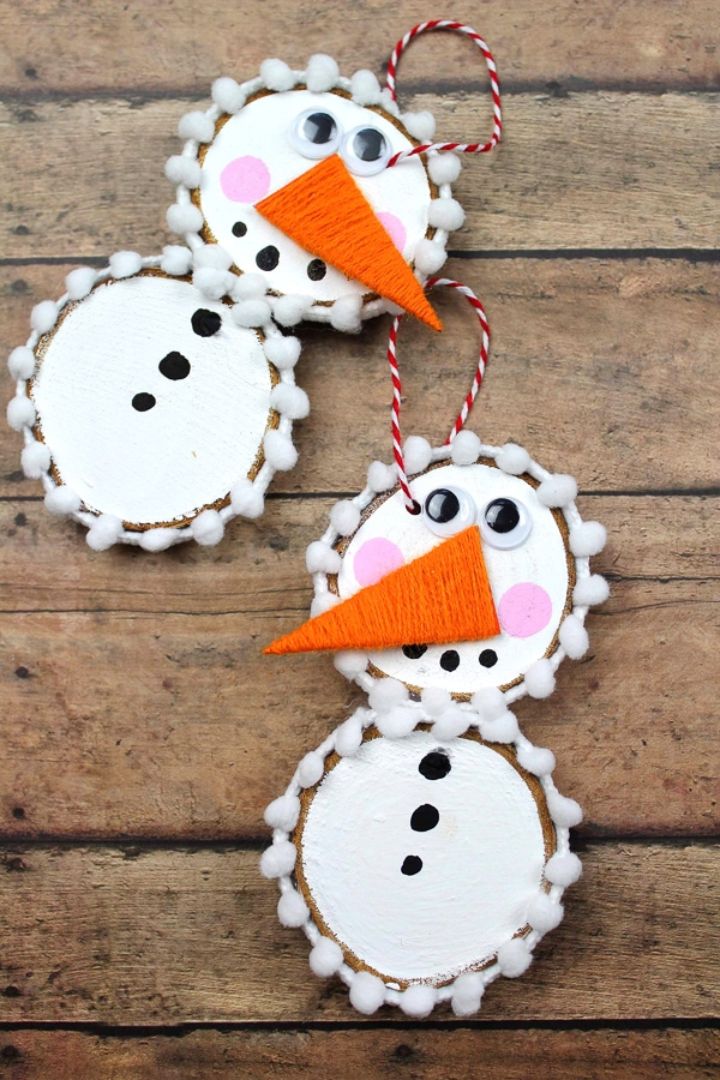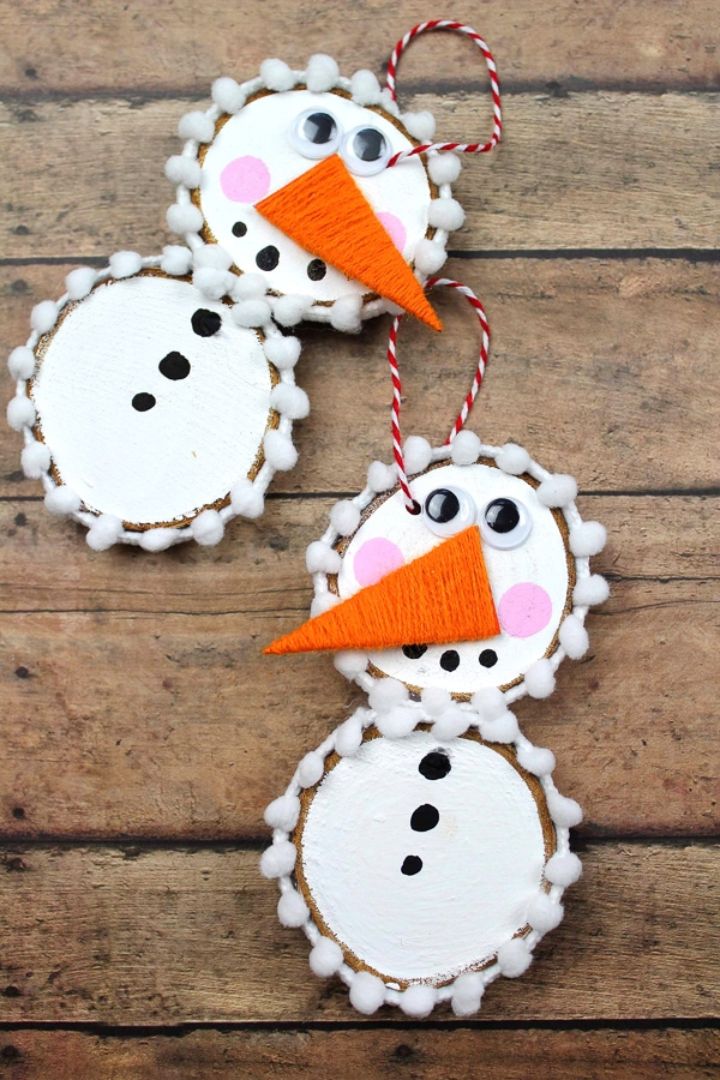 8. Yarn Wrapped Snowman
This is an adorable Yarn Wrapped Snowman by Artsy Momma – perfect for tweens to make!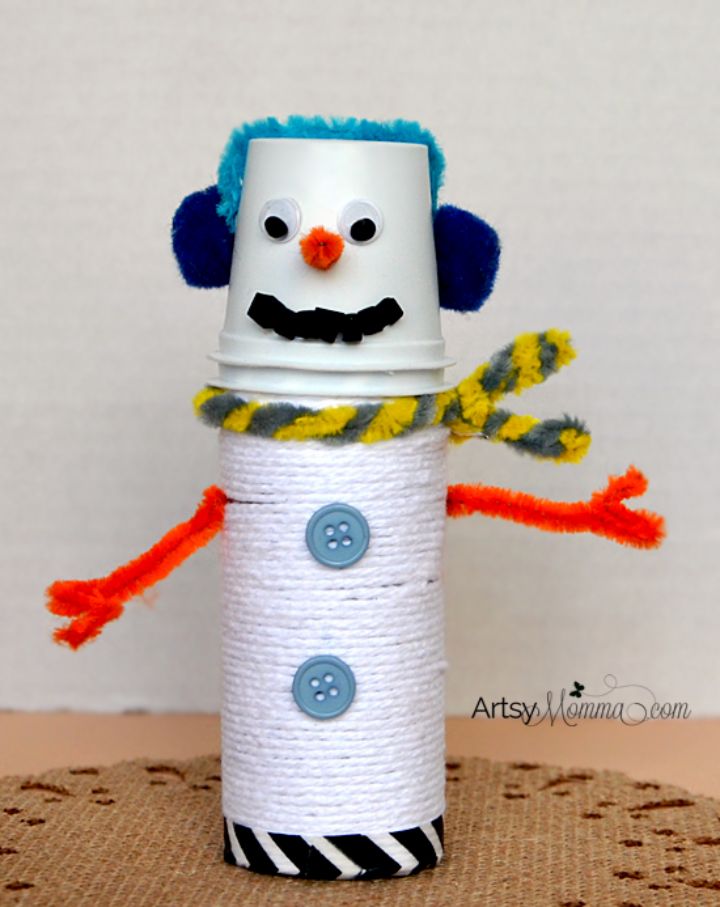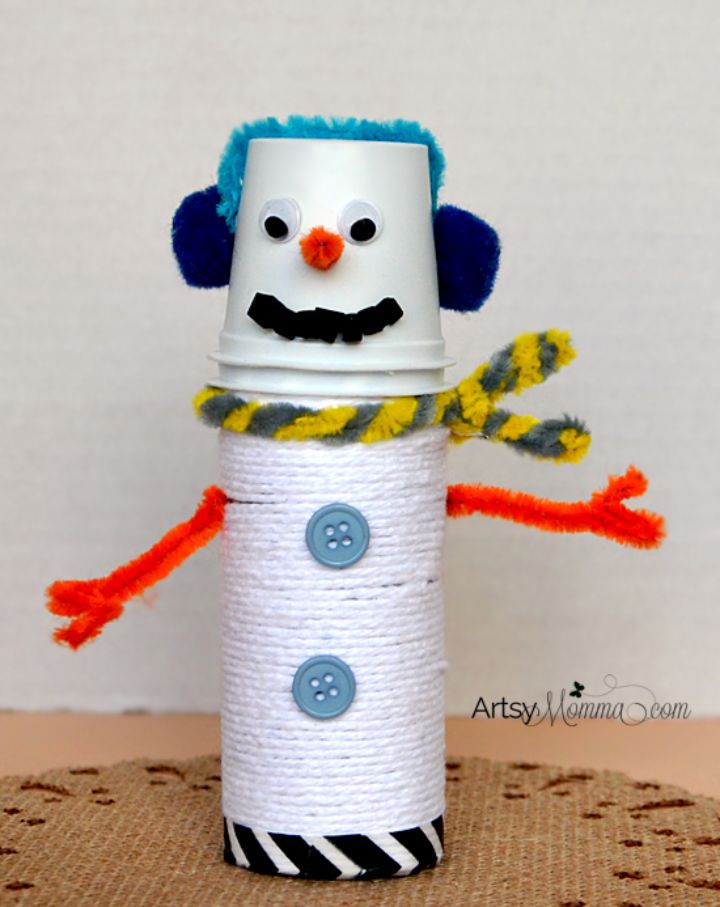 9. Fingerprint Salt Dough Snowman Ornament
Make a personalized Christmas ornament for family with these adorable Salt Dough Snowman Ornaments by Messy Little Monster. Use salt dough or clay for this cute keepsake craft.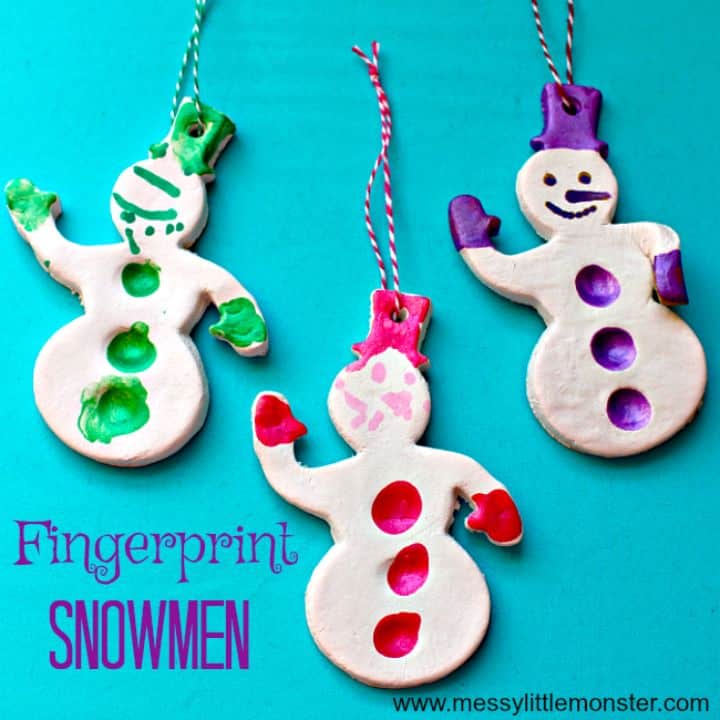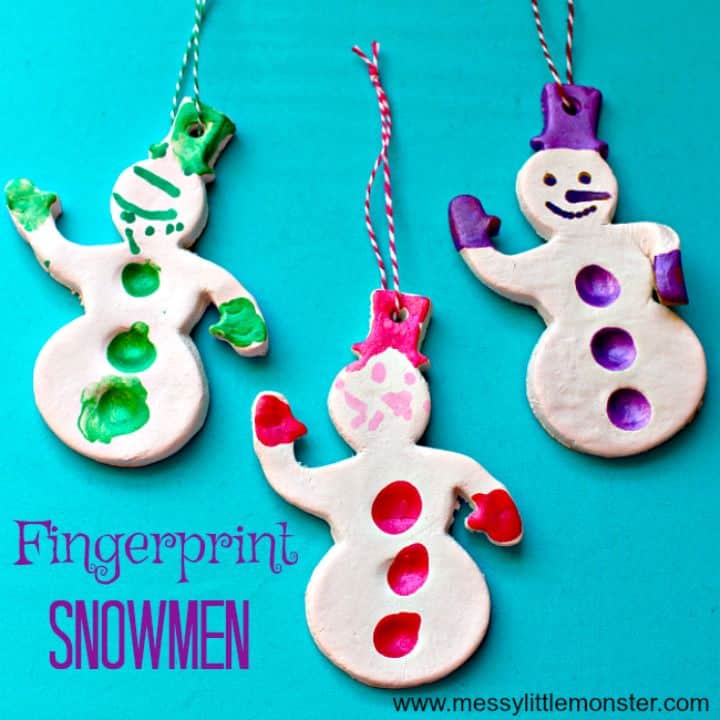 10. Wine Cork Snowman Ornament
Turn wine corks into cute little snowman ornaments with a little bit of paint and some craft supplies! You'll love making this Easy Wine Cork Snowman Ornament by Crayons and Cravings.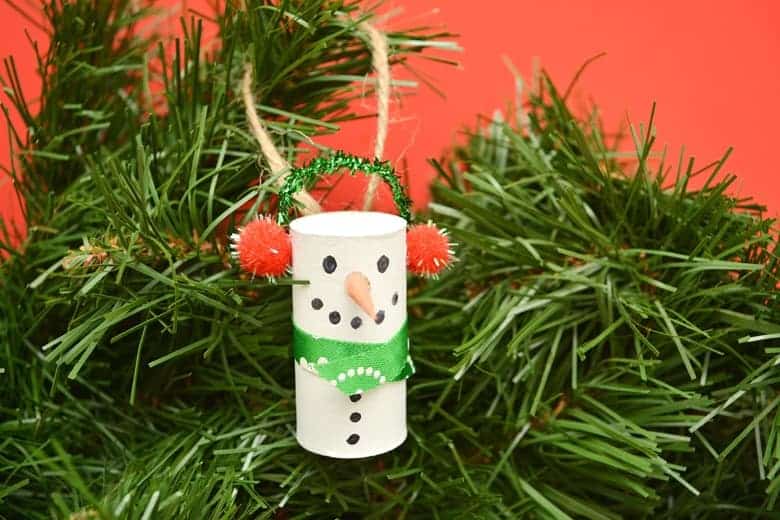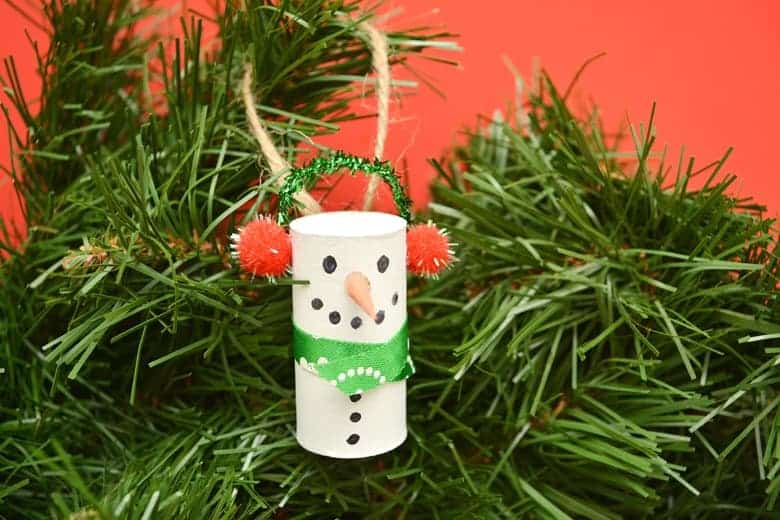 11. Snowman Christmas Ornament
This cute Snowman Christmas Ornament by Crayons and Cravingst is fun and easy to make using clear plastic fillable ornaments.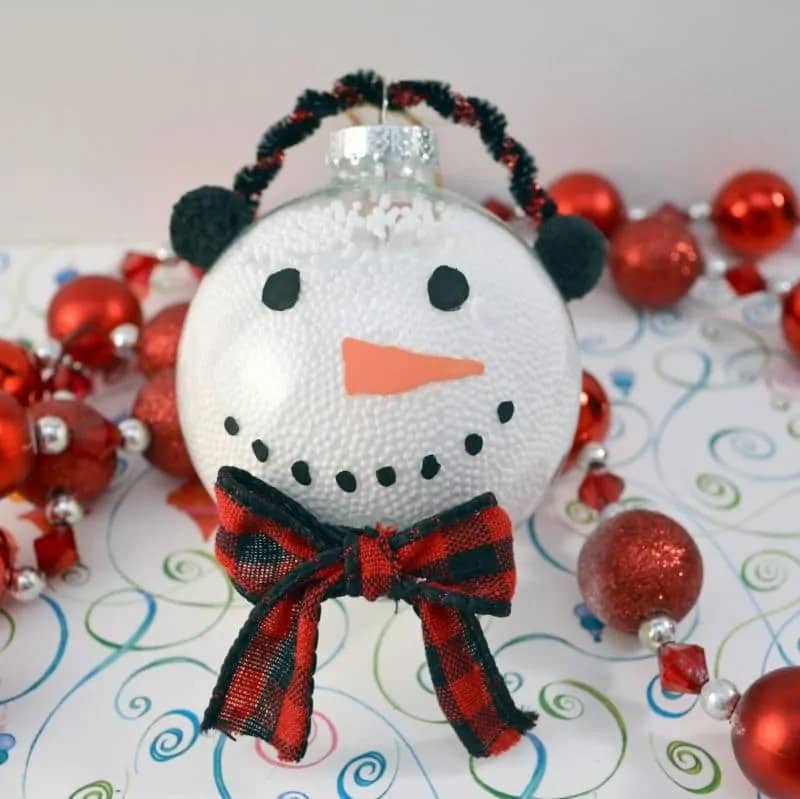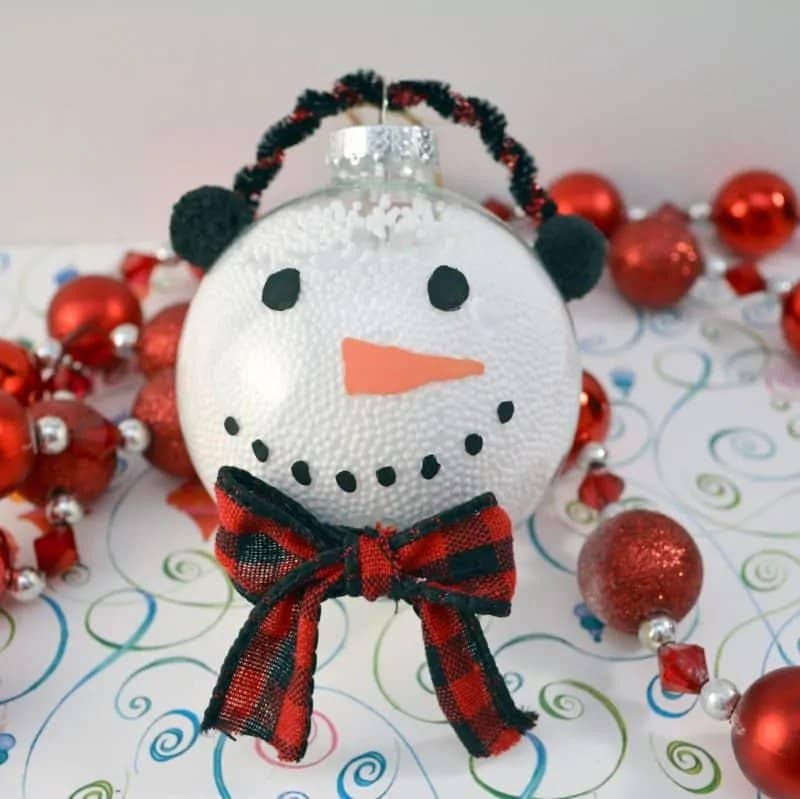 12. Fingerprint Snowman Wood Slice Ornament
Make a Christmas ornament and keepsake in one with this adorable Fingerprint Snowman Wood Slice Ornament by Messy Little Monster. This rustic Christmas craft is perfect for toddlers, preschooler and older children too!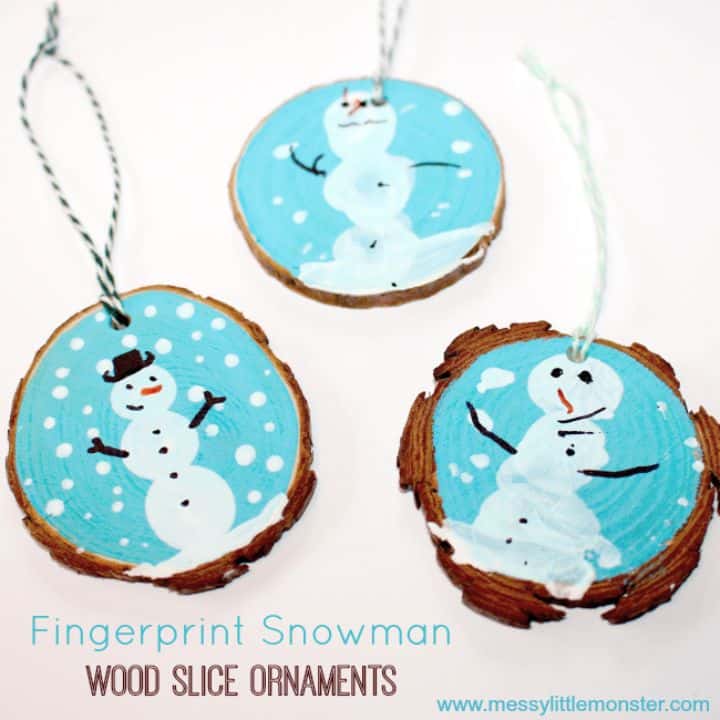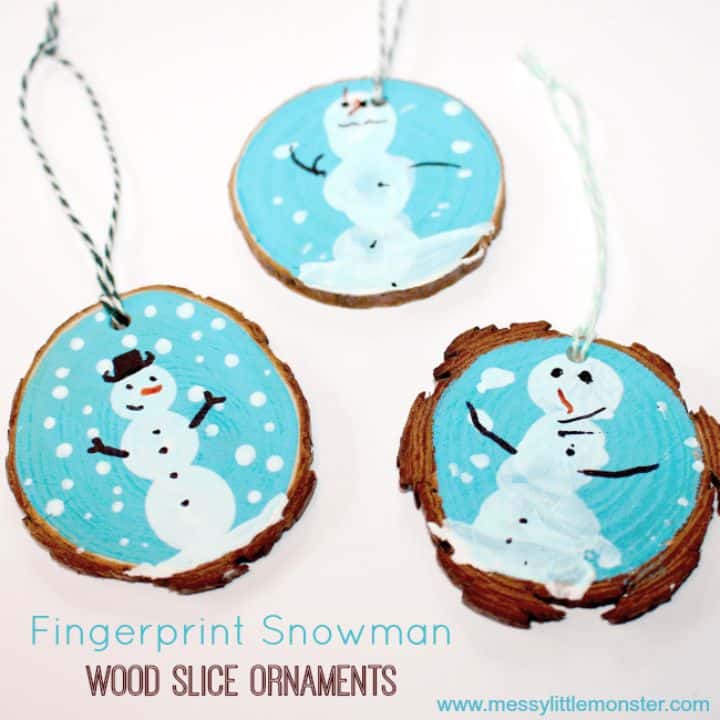 13. Egg Carton Snowman
This recycled Egg Carton Snowman craft by Simple Everyday Mom is a fun way to spend a winter morning or afternoon with the littles.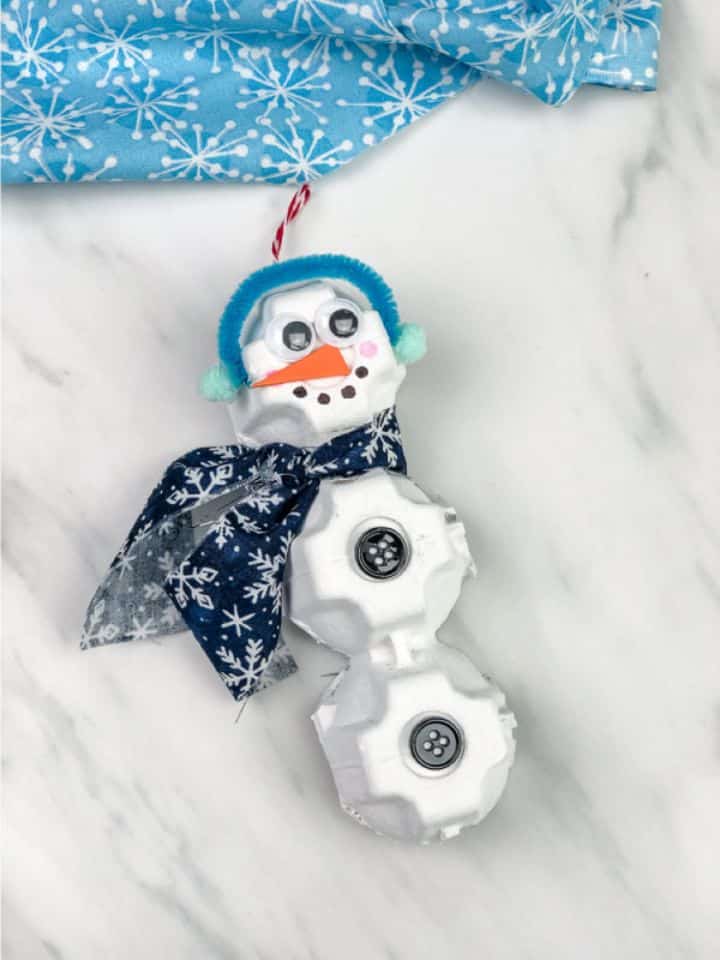 14. Snowman Color Matching Activity
Help your little ones learn to match their colors with this sweet Snowman Color Matching Activity by Natural Beach Living. Velcro tabs and pom poms are your friends with this craft. Give him lots of "buttons" and colors in his scarf.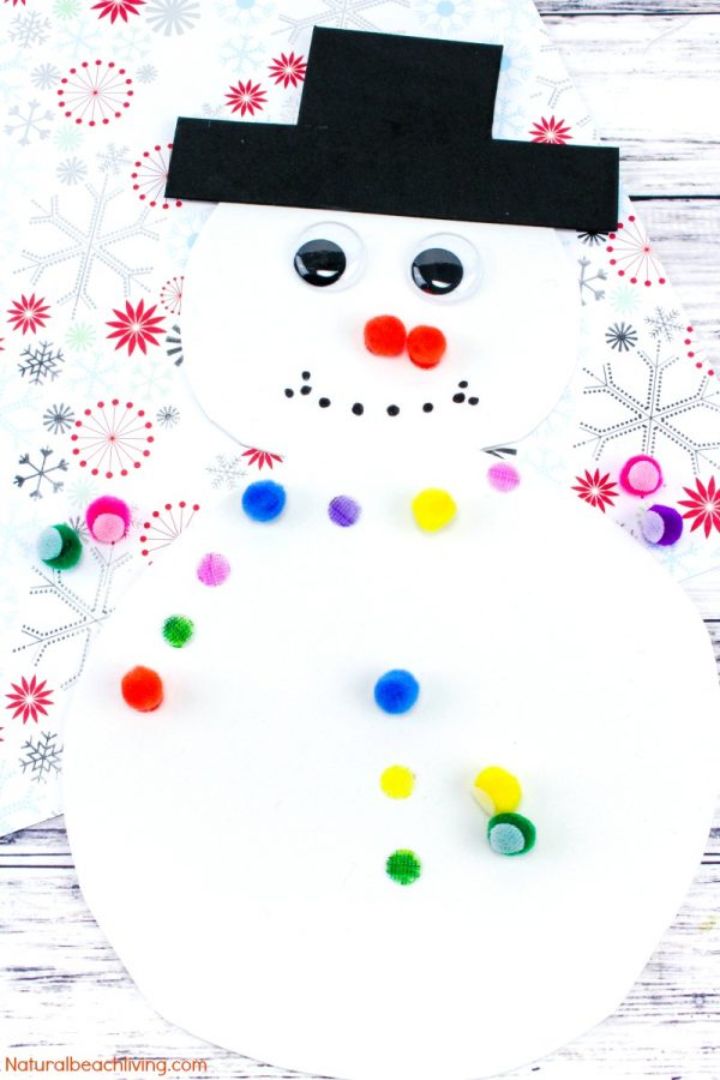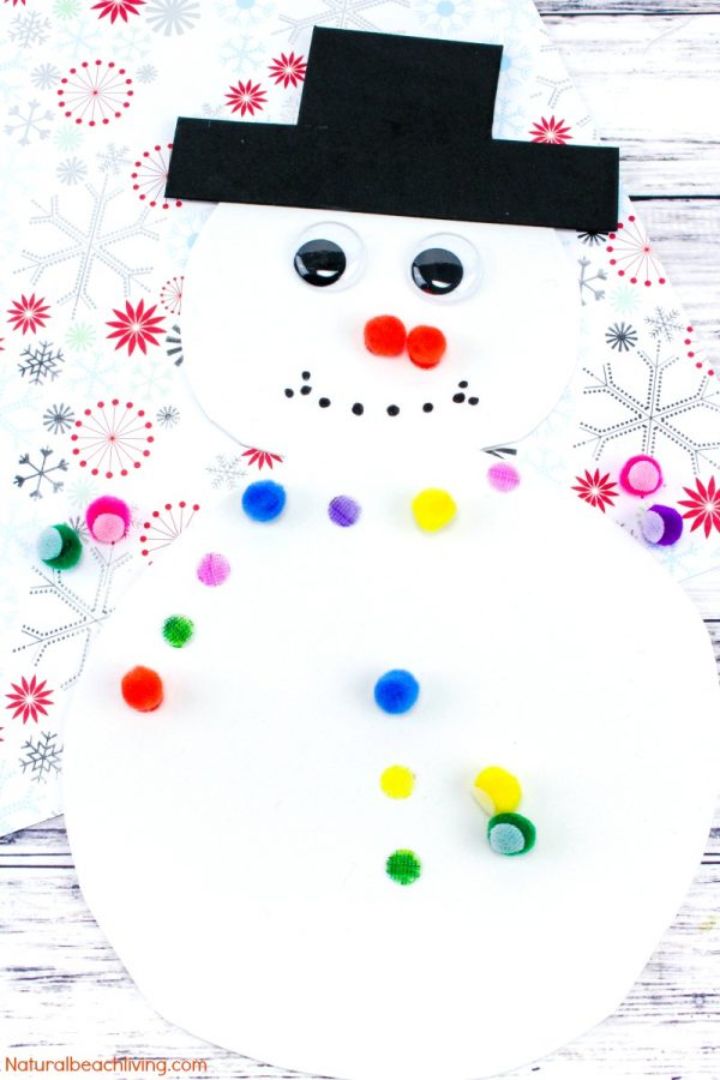 15. Printable Snowman Craft
This Printable Snowman Craft with Accordion Legs by Mama Likes This is extra fun because of the springy accordion legs and arms. He'll look so cute in your home or classroom!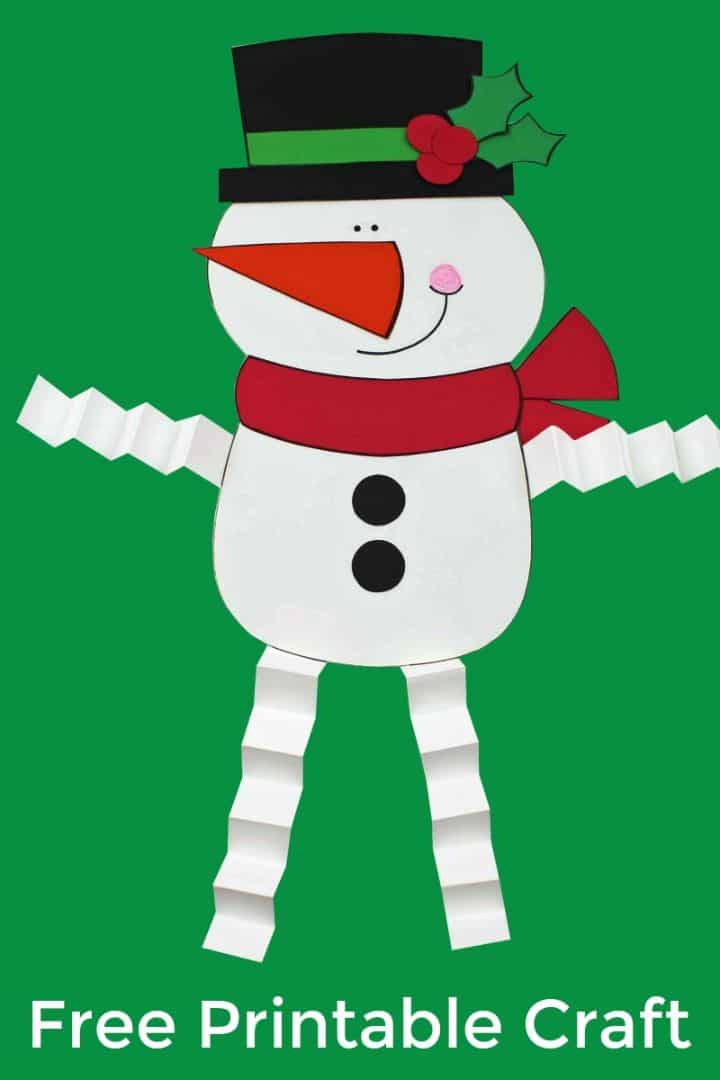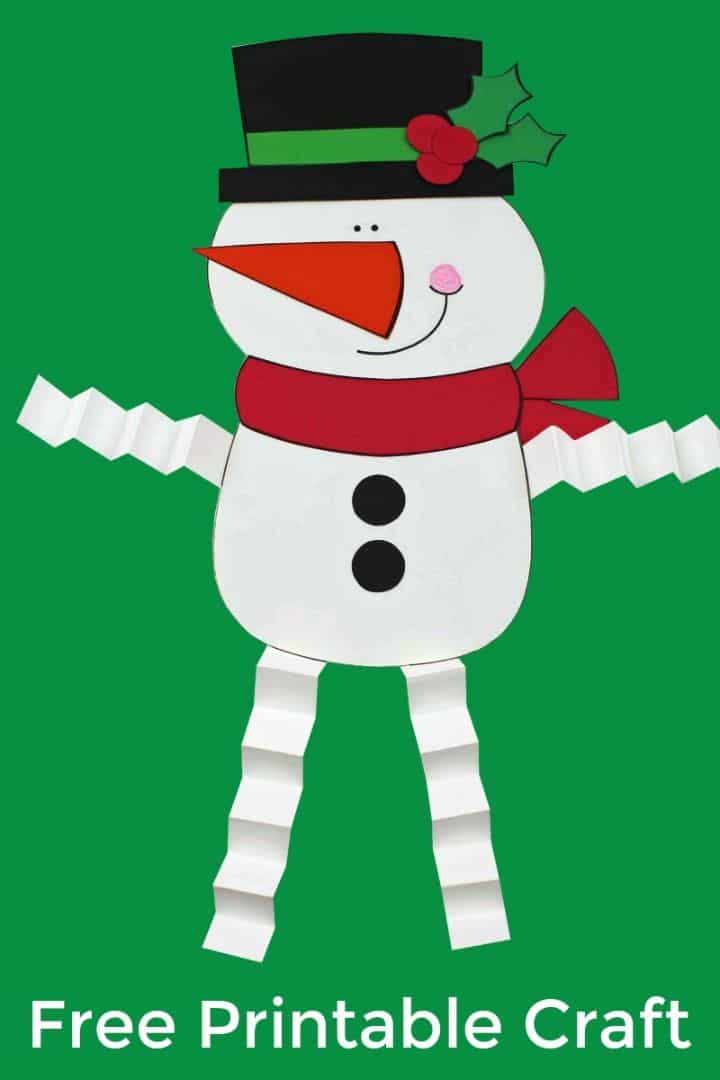 16. Snowman Popsicle Stick Ornaments
Make a cute little Popsicle Stick Snowman Ornament to hang from the tree. It's as simple as painting some craft sticks white and adding fun faces and buttons to them.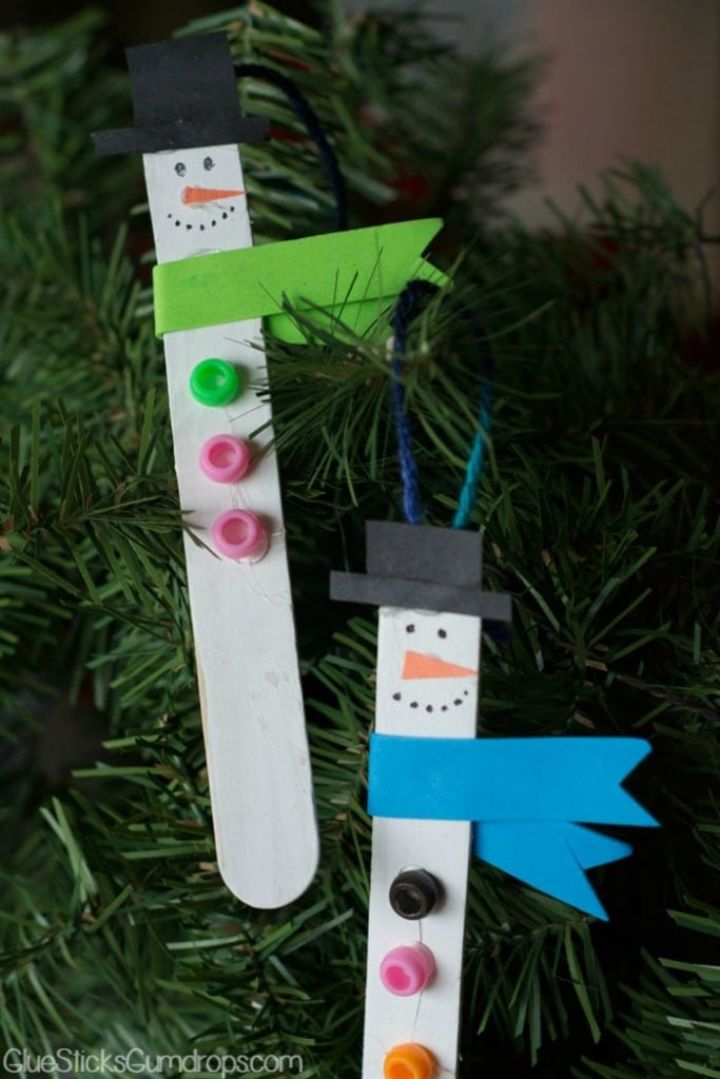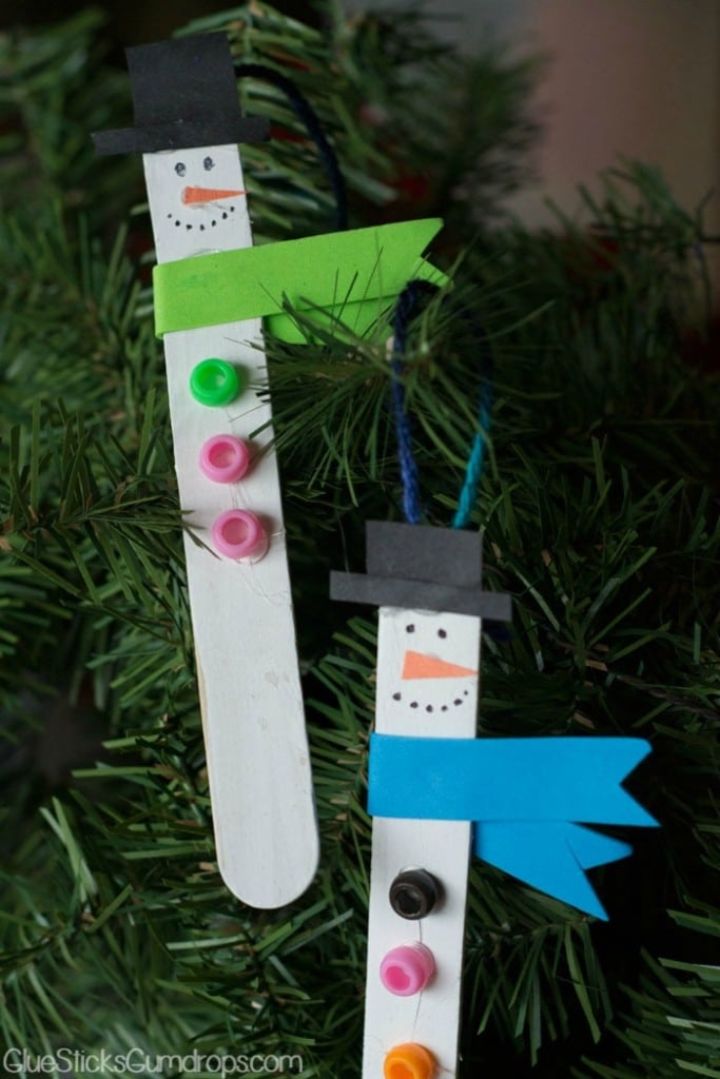 17. Snowman in a Bag
When you're stuck indoors in the winter, this Snowman in a Bag by Little Bins for Little Hands can be lots of fun for wiggly little kids.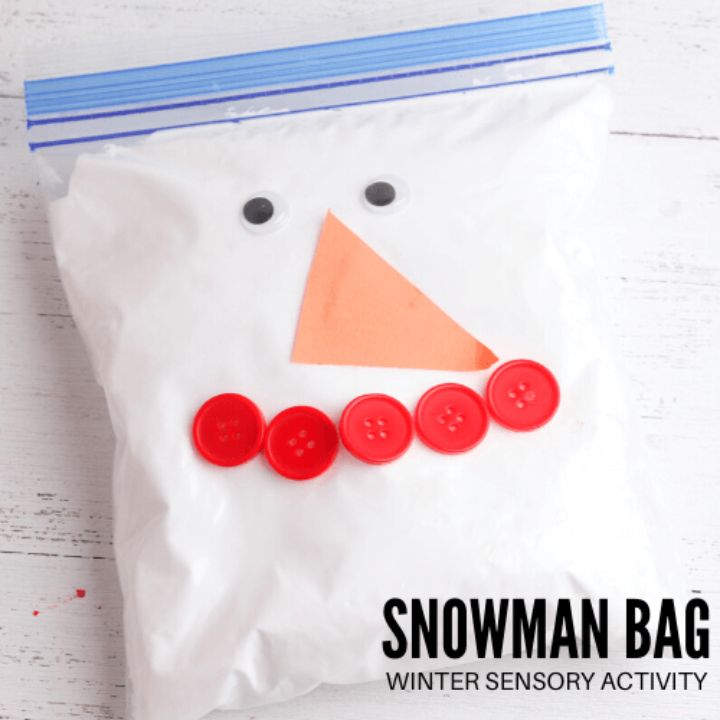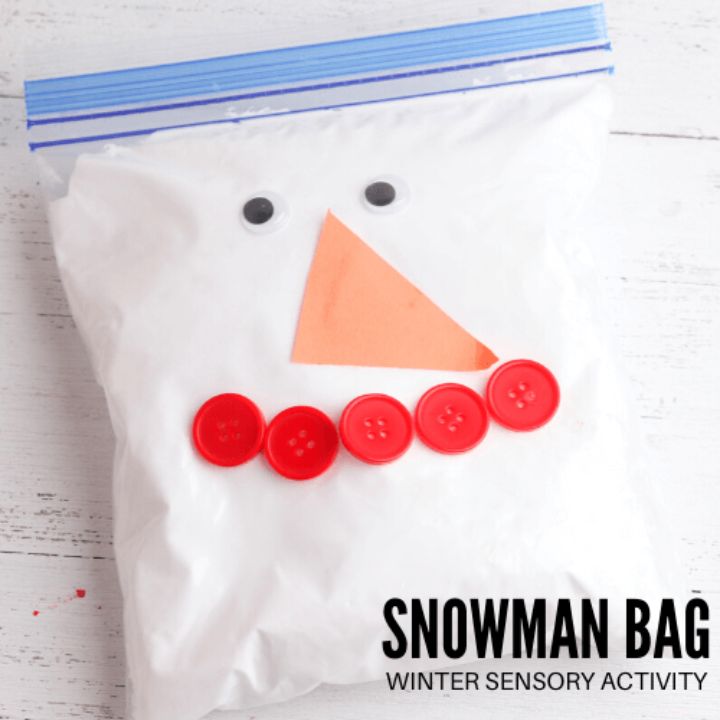 18. Snowman Table Setting
This Snowman Paper Plate Table Setting by Artsy Momma is fun for a Winter themed party with kids!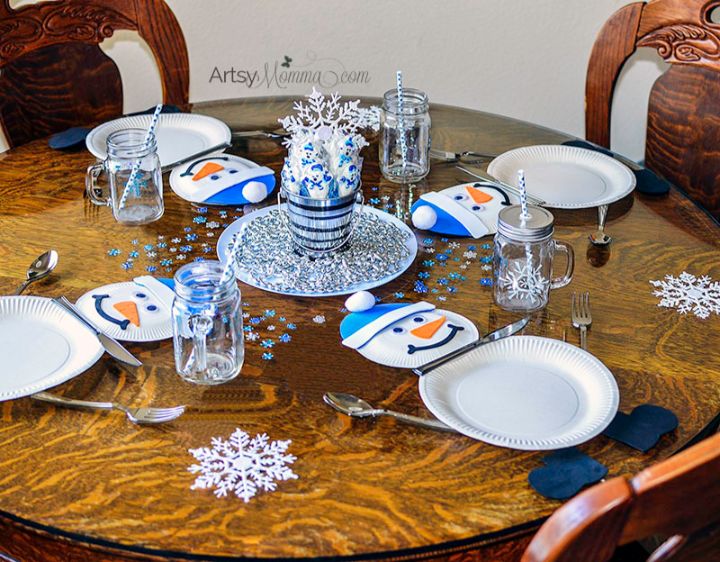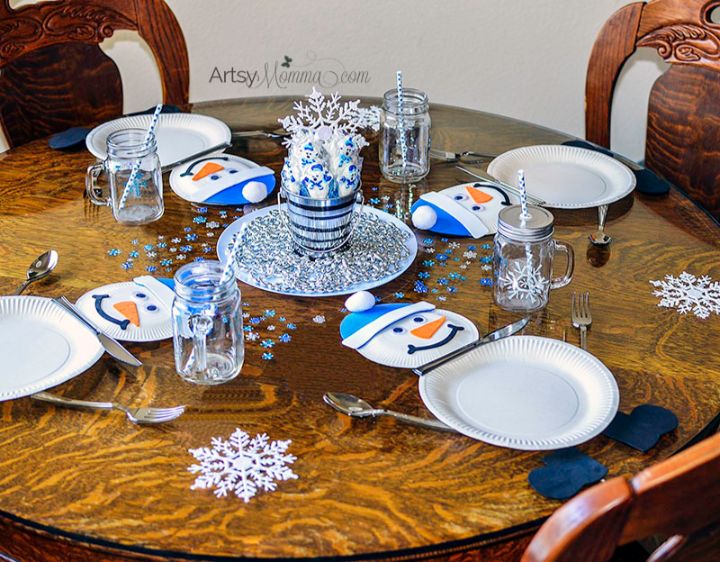 19. Play Dough Snowman Kit
When it's too cold to play in the snow, you can build a snowman with this DIY Play Dough Snowman Kit by Tikkido. Even those in warm climates can use some winter themed fun!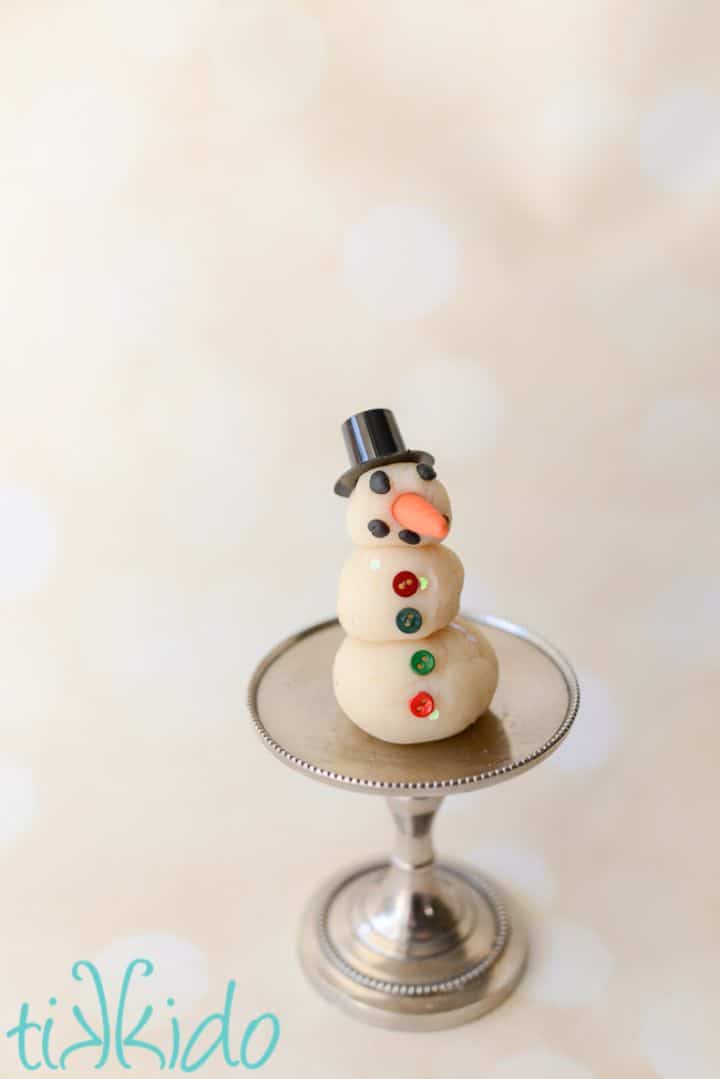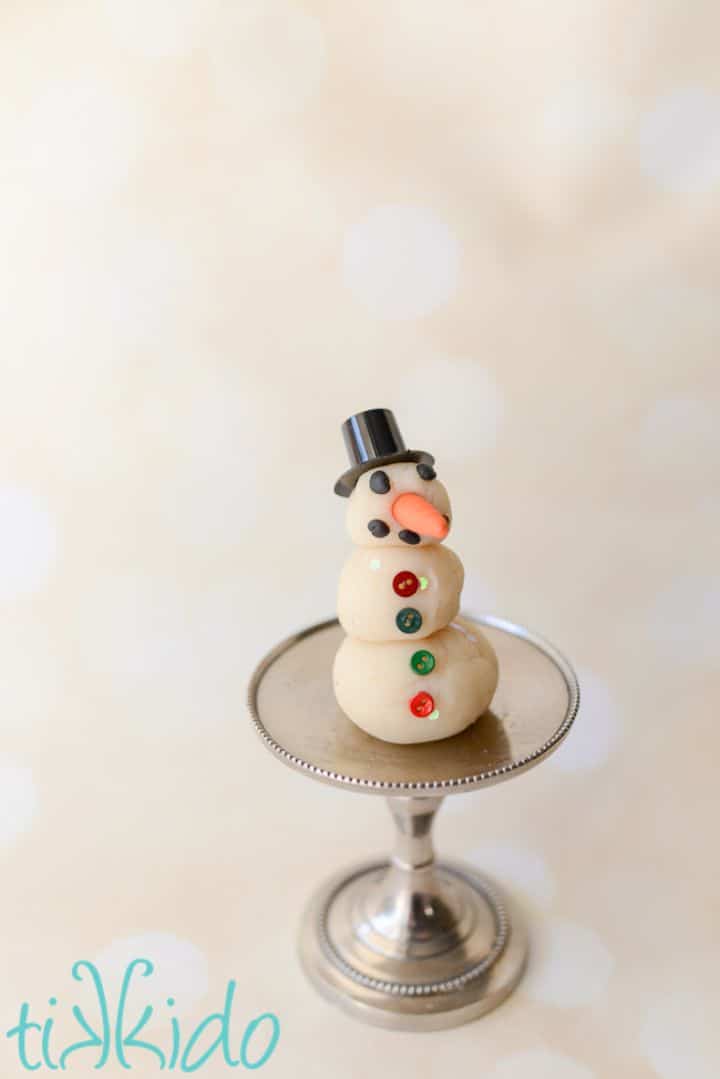 20. Snowman TP Roll Craft
We made this Toilet Roll Snowman Craft a couple of years ago, and my kiddo still enjoys making them every year. These tp roll snowmen are great fun!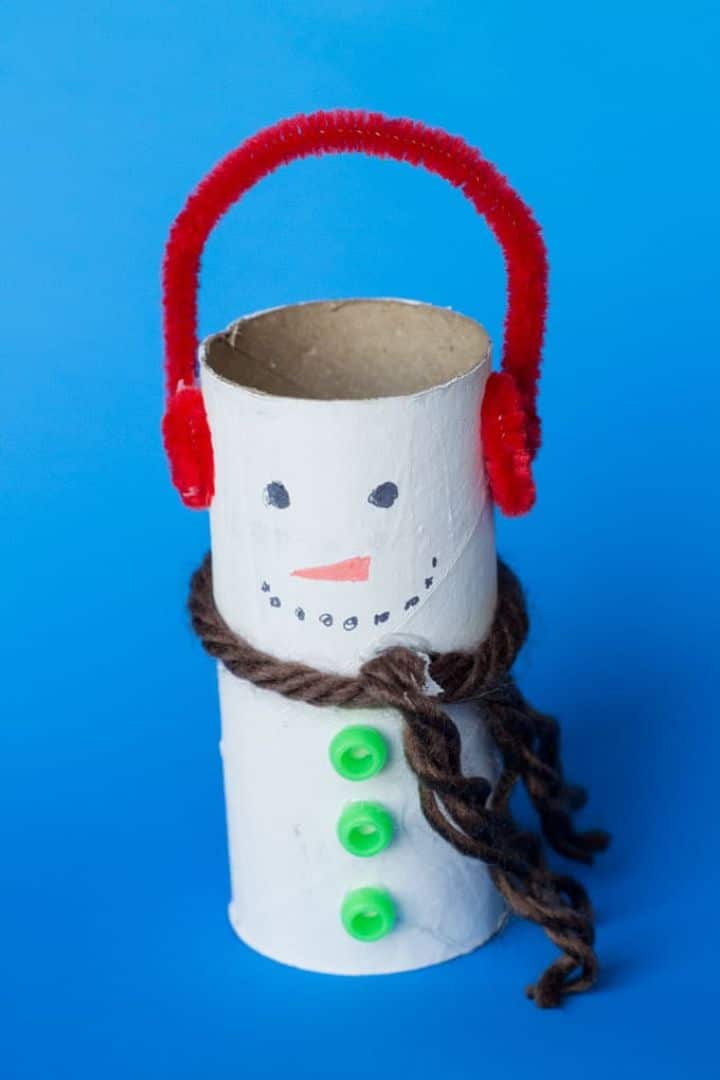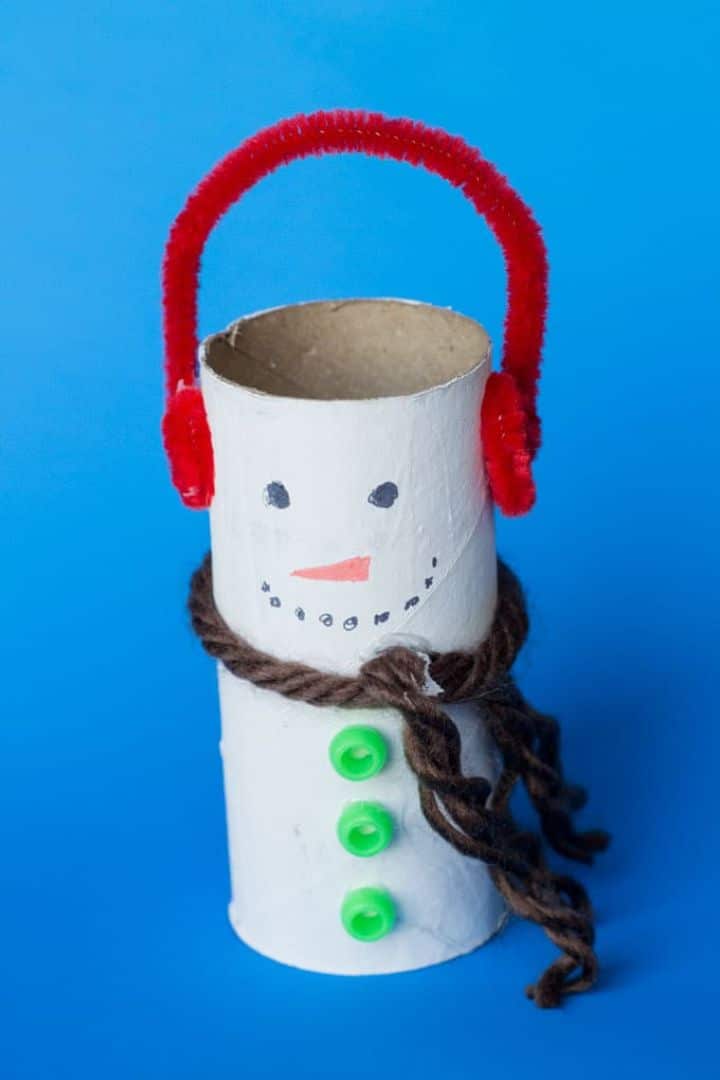 21. Q-Tip Painted Snowman
Little ones of all ages love painting with different materials, like this Q-Tip Painted Snowman by Sixth Bloom!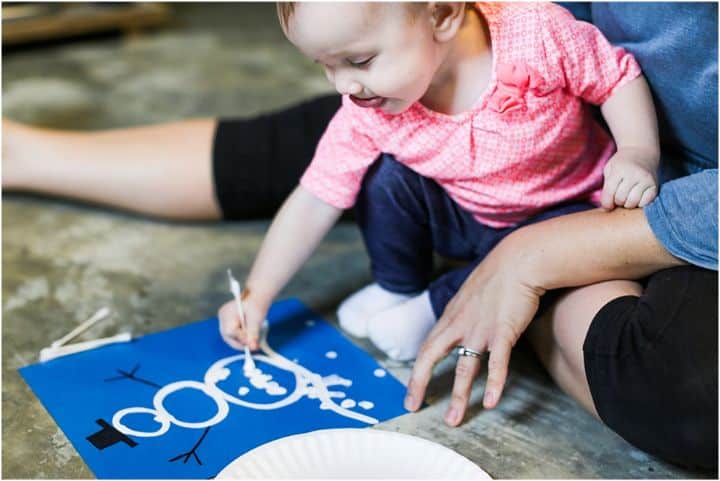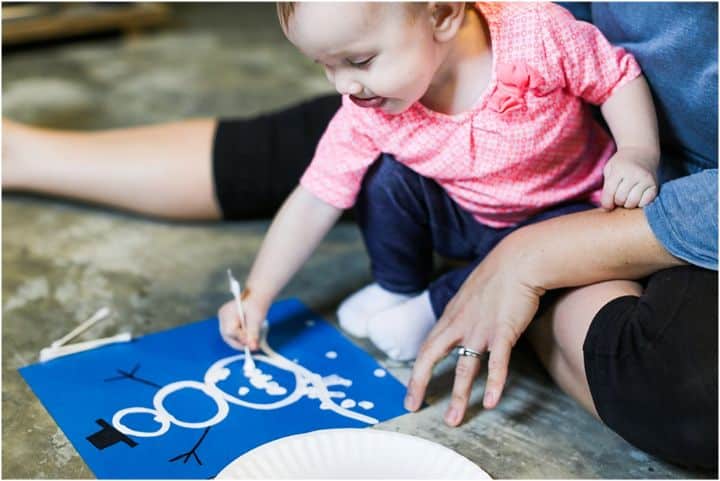 Snowman Crafts for Grown Ups
22. Wood Snowman
Take your yard decor to the next level with this easy DIY Wood Snowman by Happiest Camper Homestead. Customize it with your own choice of scarf.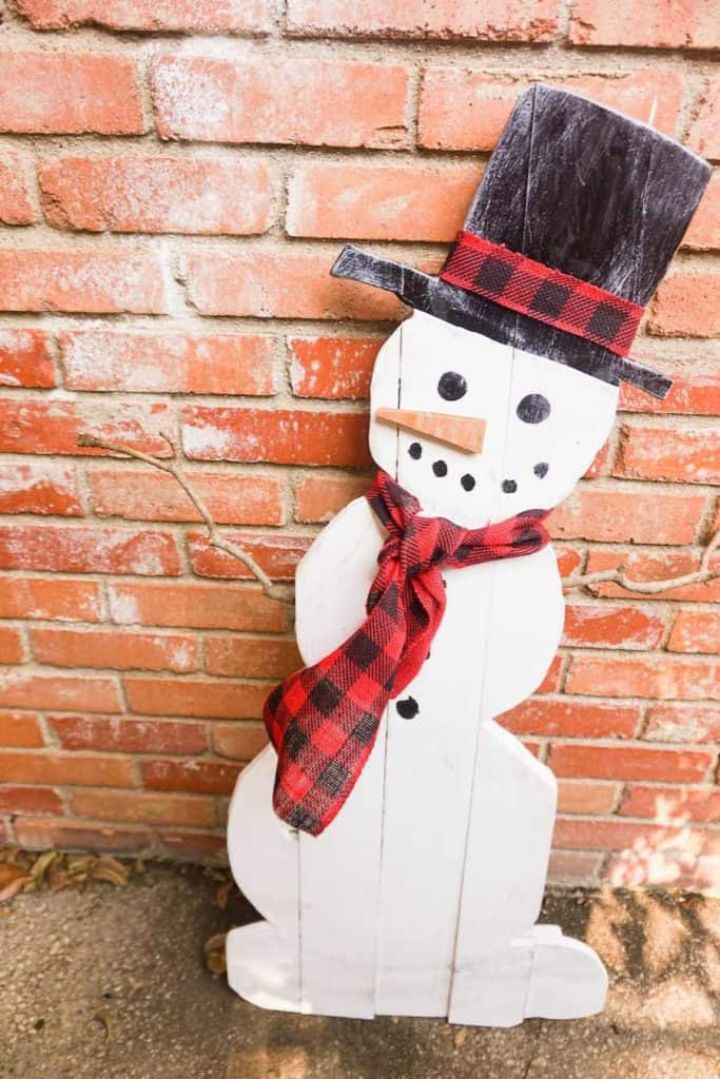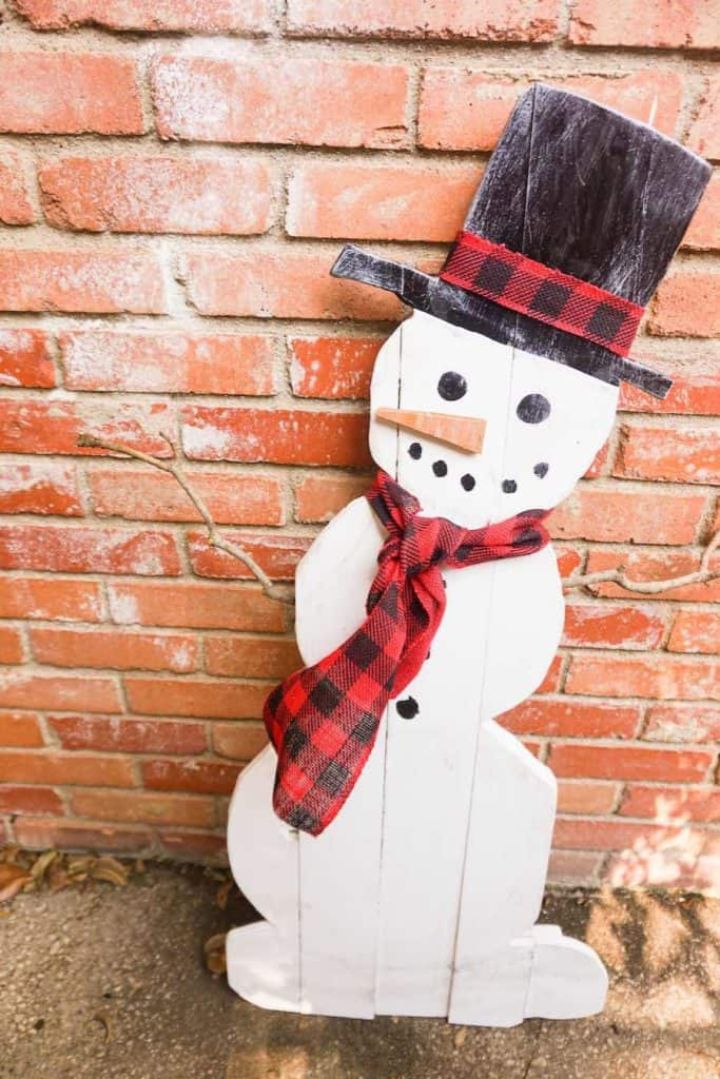 23. Mason Jar Lid Snowman
This Mason Jar Lid Snowman by Crafts by Amanda makes a great conversation piece and is beautiful with rustic Christmas decor.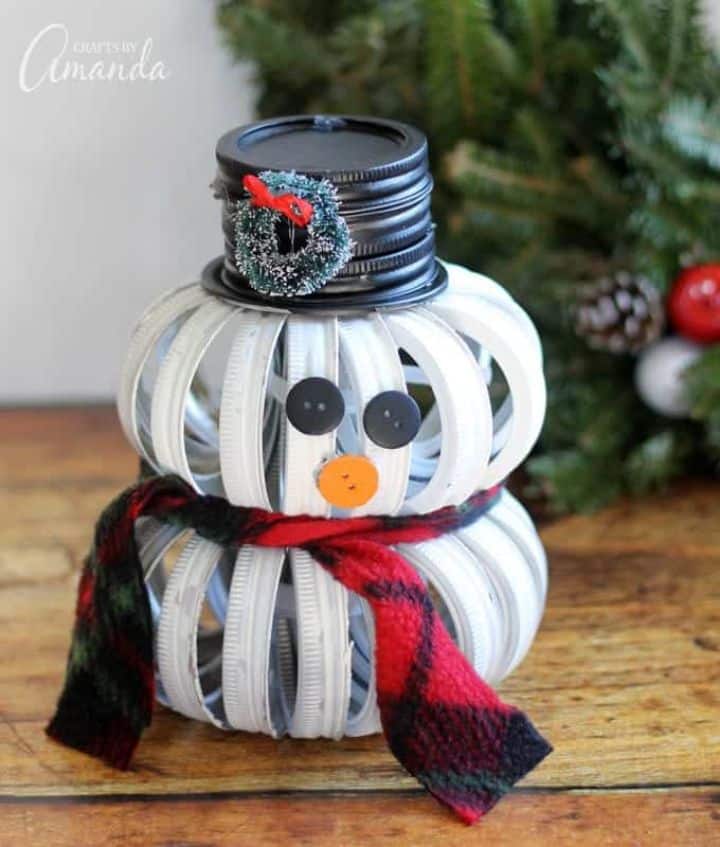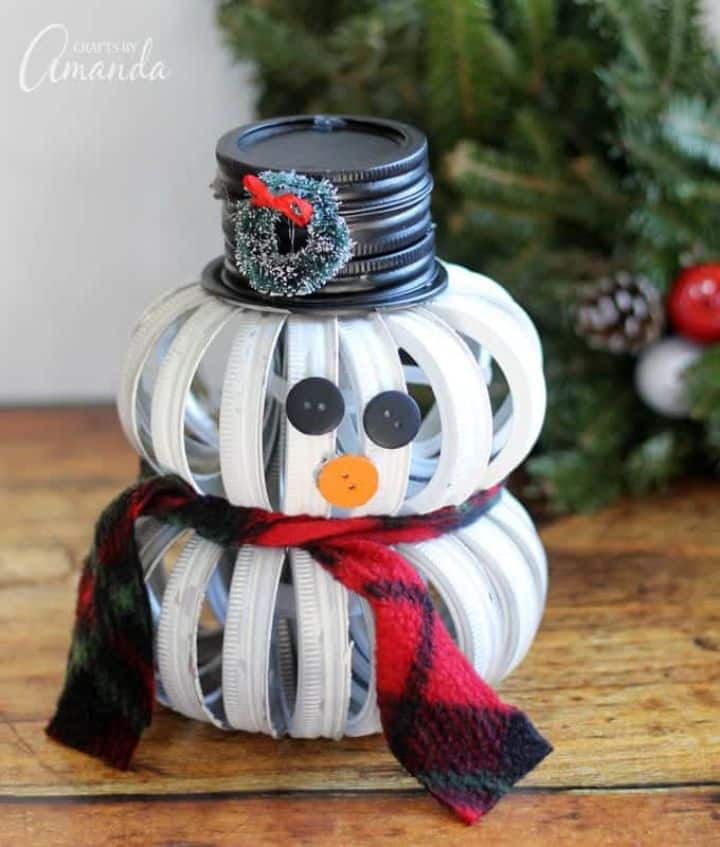 24. Bottle Cap Snowman Ornaments
This is a fun and easy project that uses bottle caps that you'd normally recycle or toss, anyway. These Bottle Cap Snowman Ornaments by Mom Foodie make absolutely gorgeous ornaments. This craft is best left to older children and adults since bottle caps have rough edges.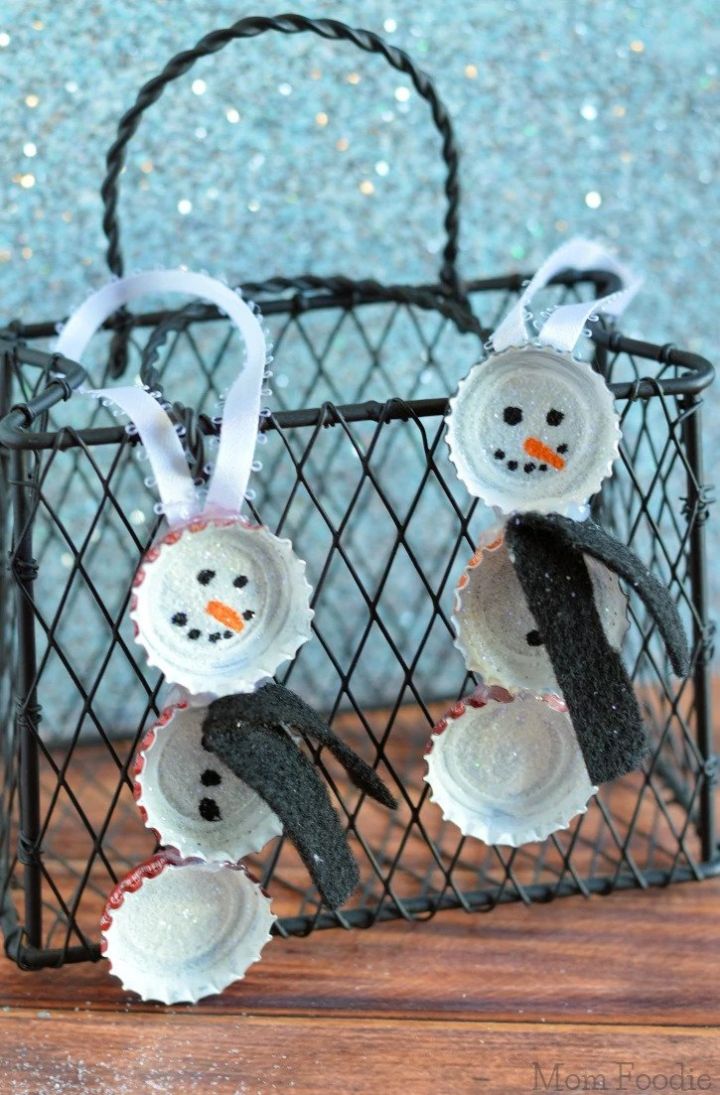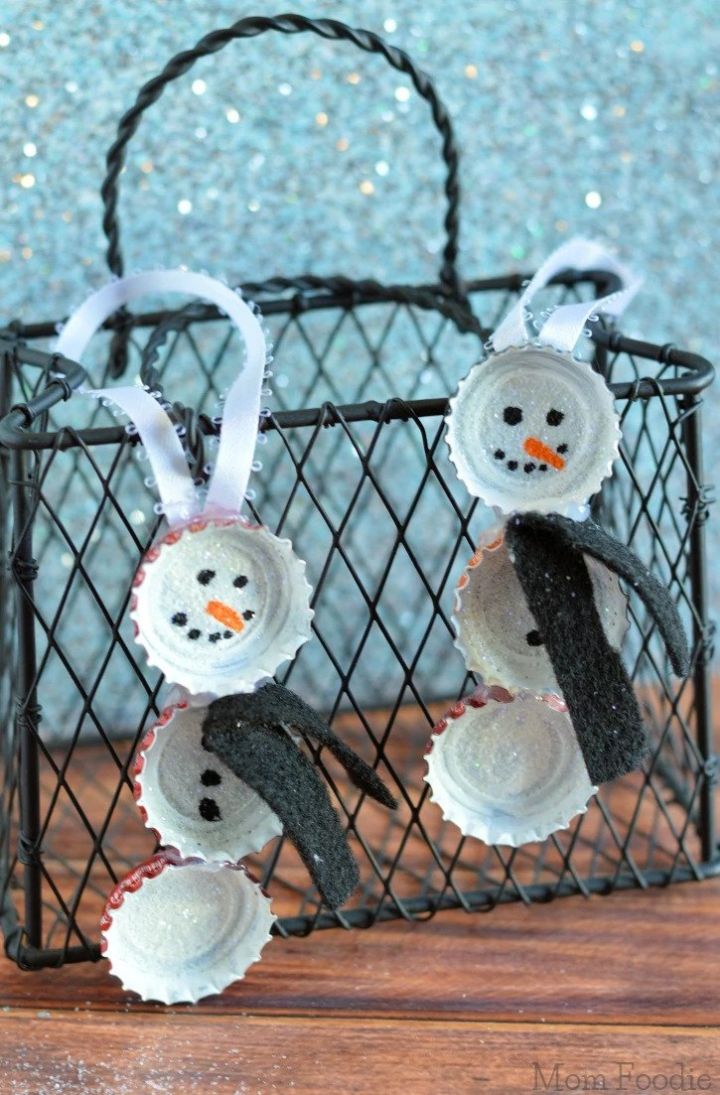 25. Mini Snowman Softie
This is a super cute Snowman Softie by Felt with Love Designs! It can easily be adapted to be no-sew by using a hot glue gun. It makes a sweet little ornament or toy for a small child.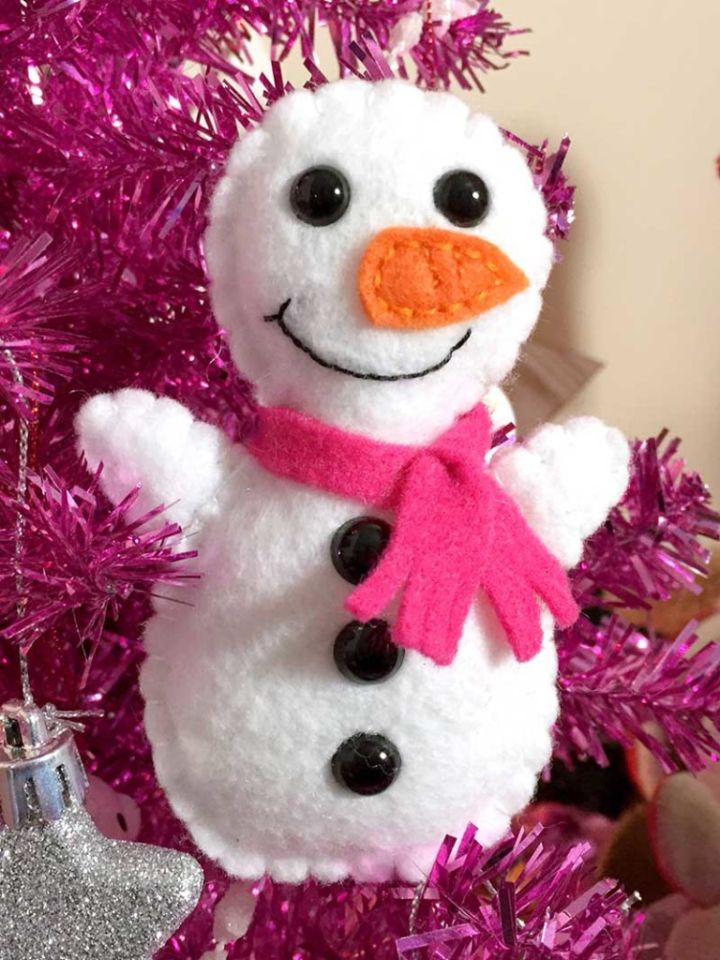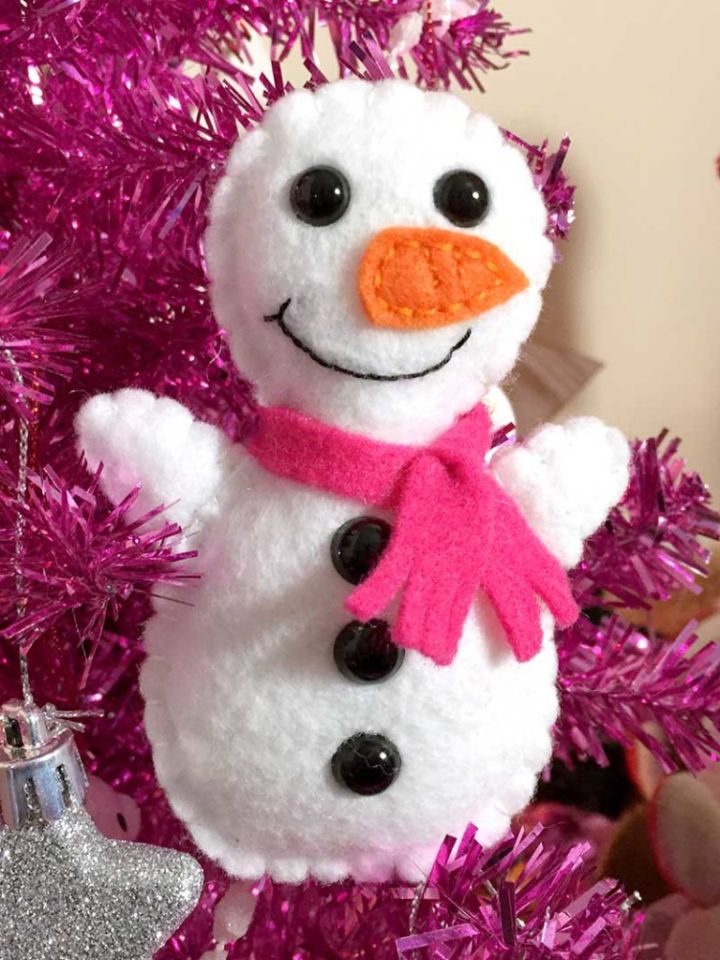 26. Sock Snowman Craft
This DIY Sock Snowman Craft by Reuse Grow Enjoy is a great way to reuse socks that no longer have a match. It's especially cute with those fuzzy chenille socks for added texture.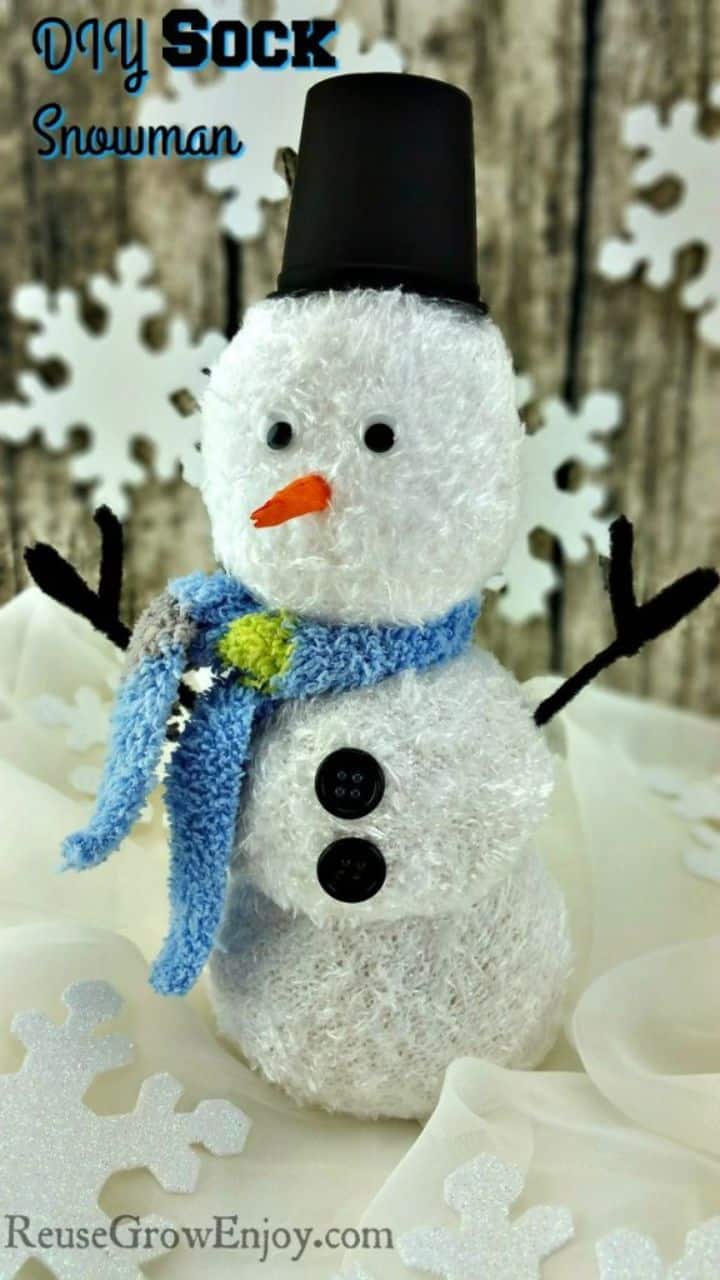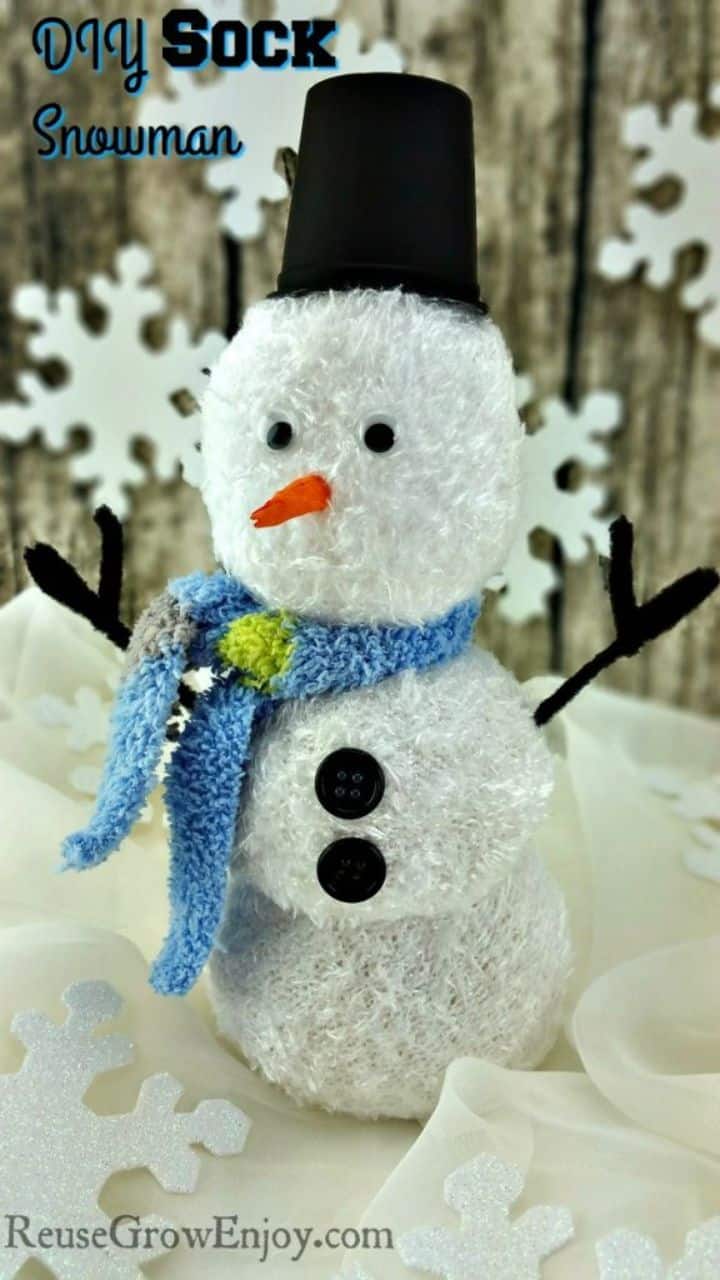 27. Bowling Pin Snowman
Wooden bowling pins work best for this Bowling Pin Snowman by Making of a Mom, and you can buy them online HERE. But even those plastic toy bowling pins would look super cute made into snowmen. You could also try calling a local bowling alley to see if they have some old pins they're no longer using. What an adorable piece of decor!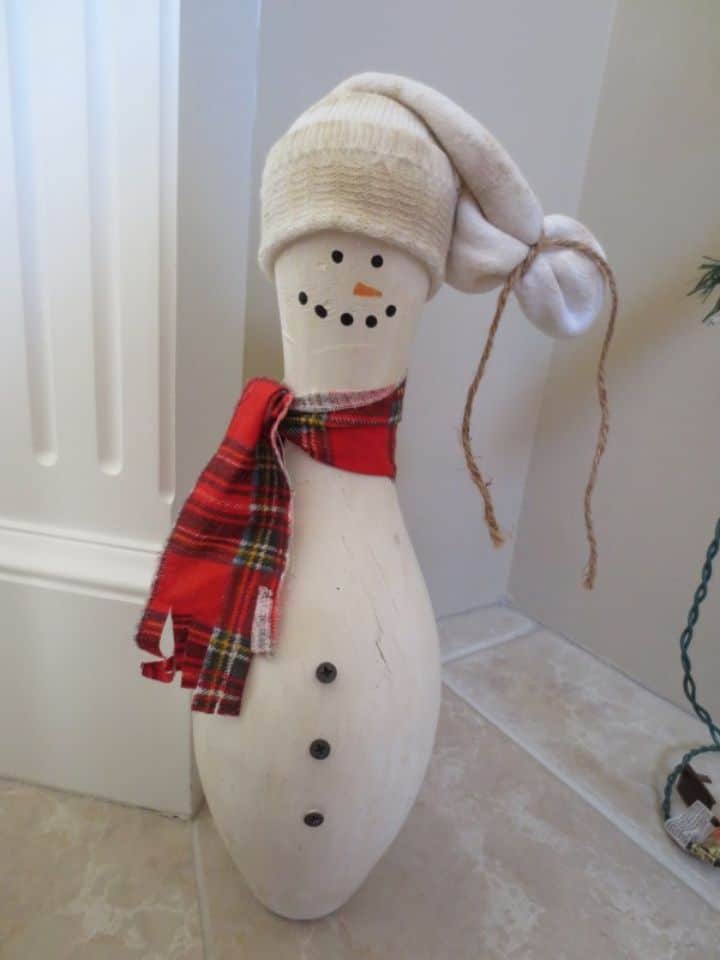 28. Snowman Wine Glasses
Make your own adorable DIY Wine Glass Snowman. This step by step tutorial by Ann's Entitled Life will show you how to easily make wine glass snowman which are perfect for a centerpiece, mantel decor or table decorations through the winter season.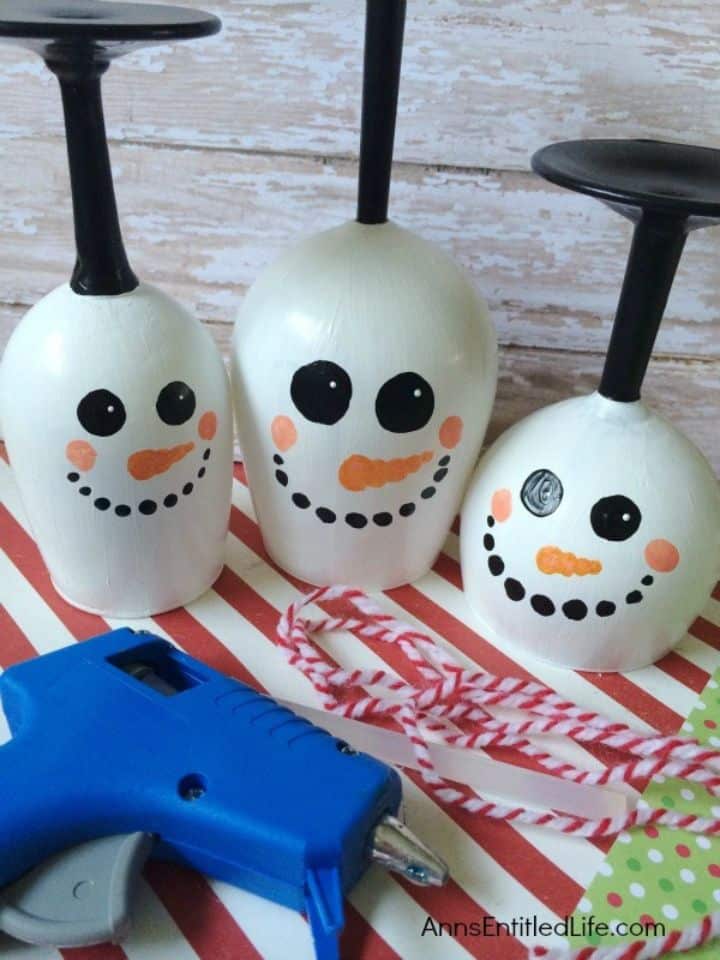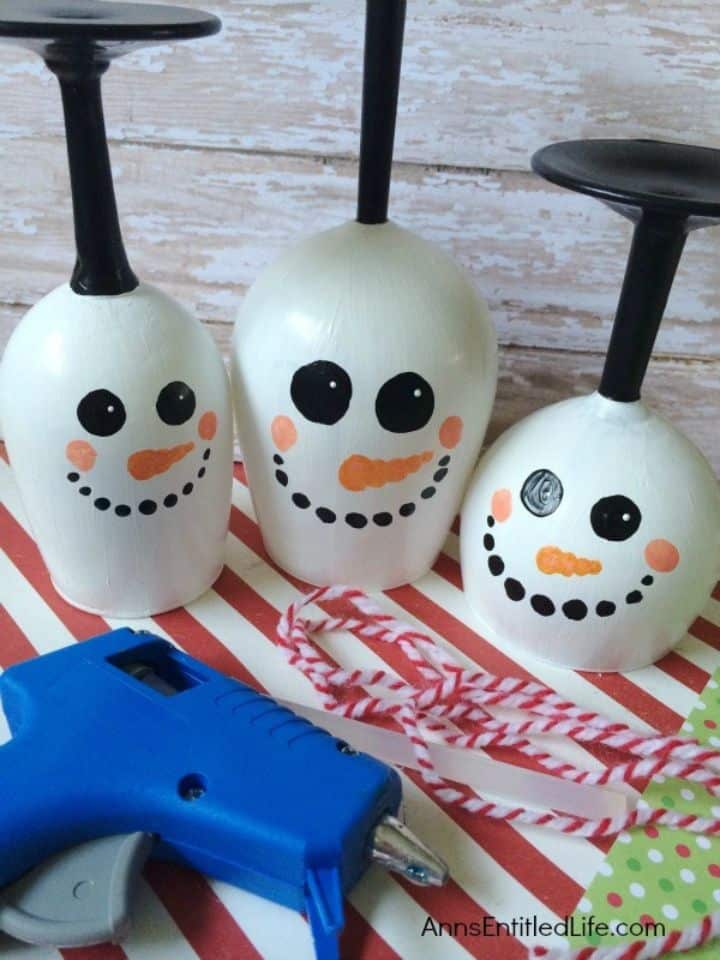 29. Button Snowman Craft
These easy to make little button snowmen are adorable winter crafts that can be made in no time flat! Framed Button Snowman Craft by Ann's Entitled Life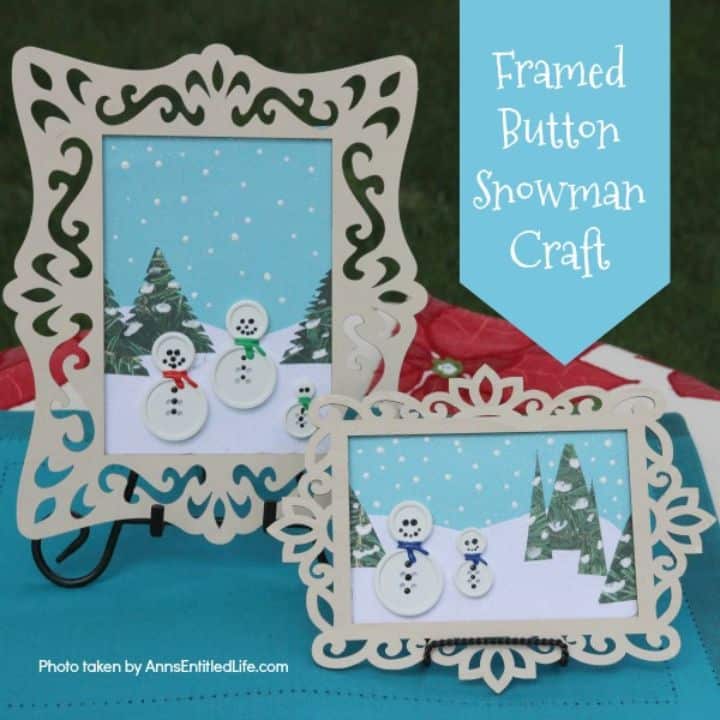 30. Olaf Sock Craft
Create this easy, adorable Olaf Sock Craft by To Simply Inspire with the Frozen lover in your house!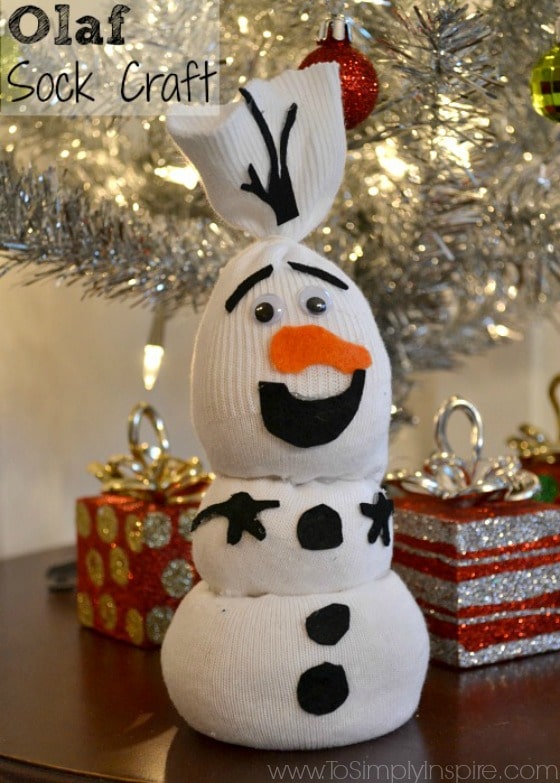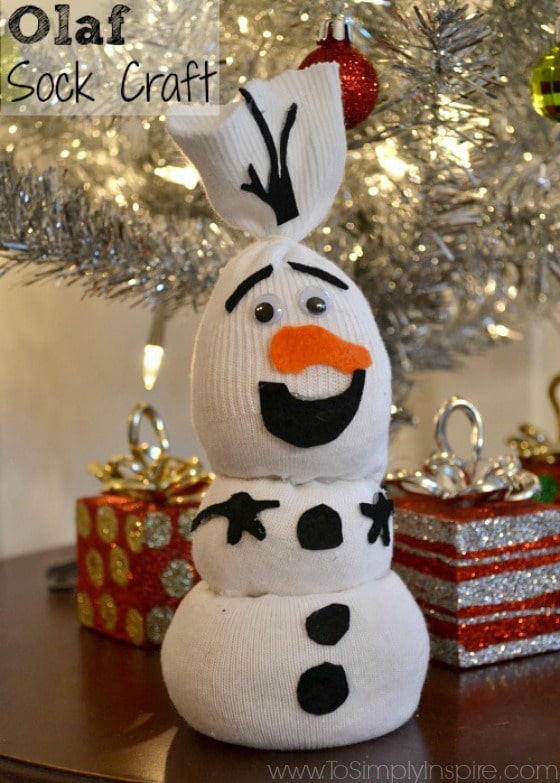 31. Snowman Candy Holder
This adorable DIY Snowman Candy Holder by Drugstore Divas is made from an upcycled peanuts container. It's perfect to add candy to for a neighbor's gift.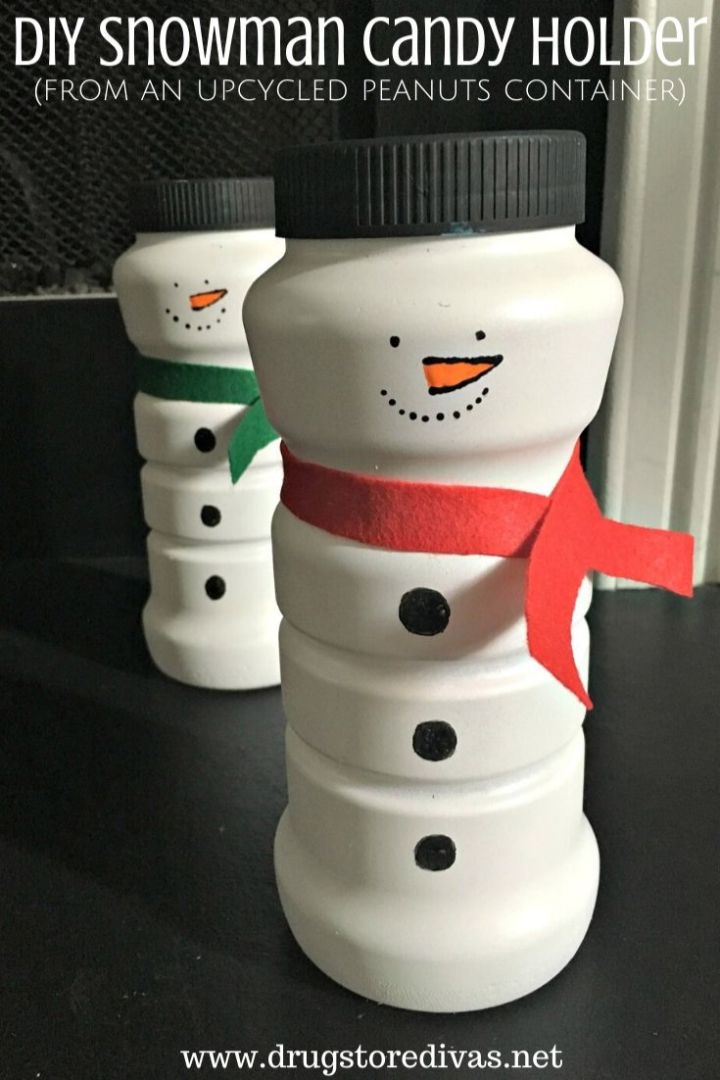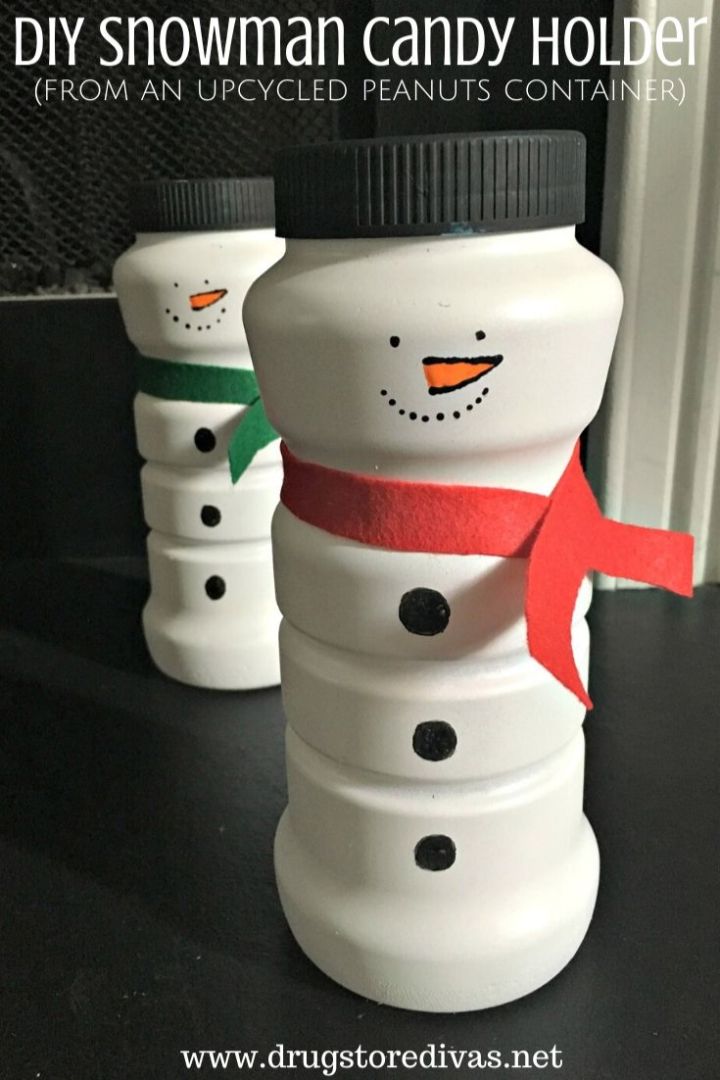 32. Mason Jar Luminary
Light up your mantle or table with a sweet Mason Jar Luminary by Chica Circle that you can leave up all winter long.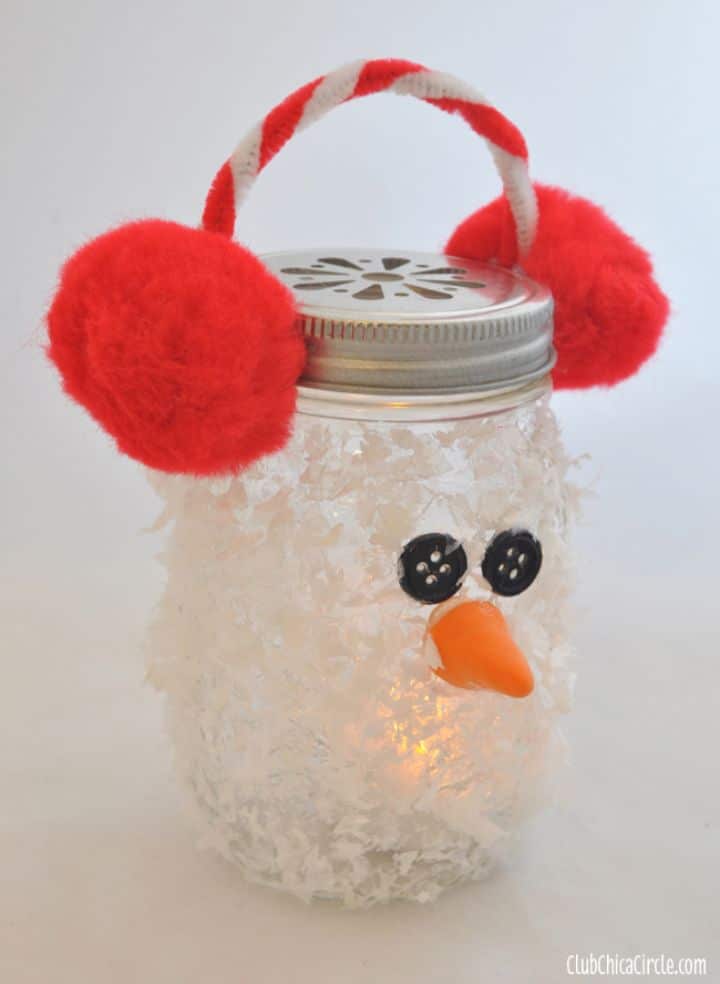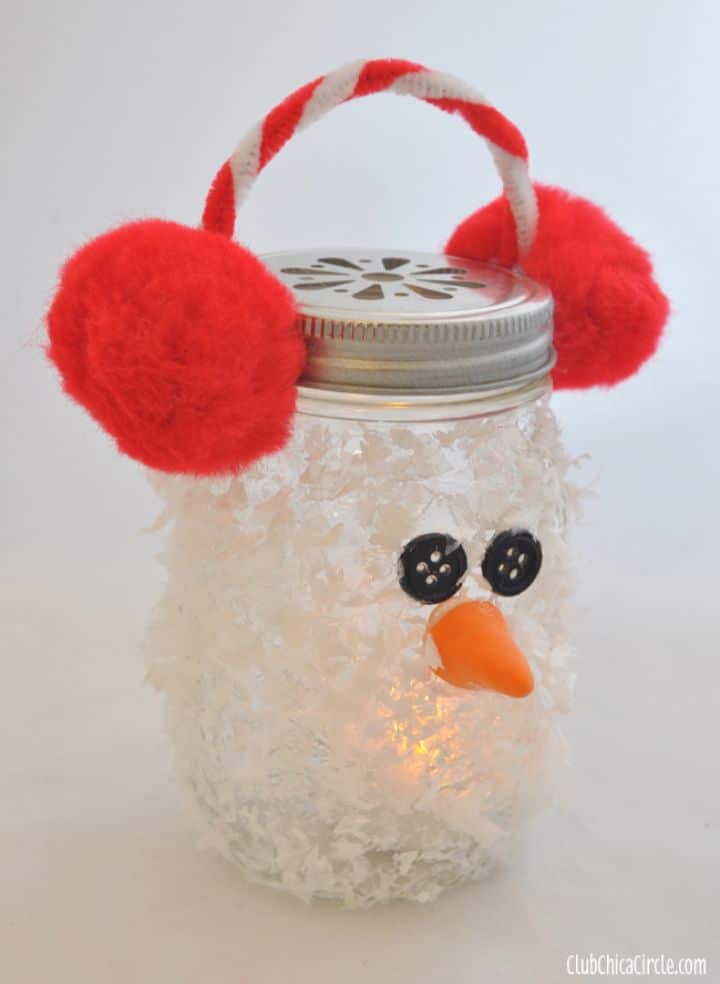 33. Snowman Bath Bombs
If you're new to making bath bombs, these Easy Snowman Bath Bombs by Happiness is Homemade are a great place to start! They're perfect for gift-giving to people of all ages.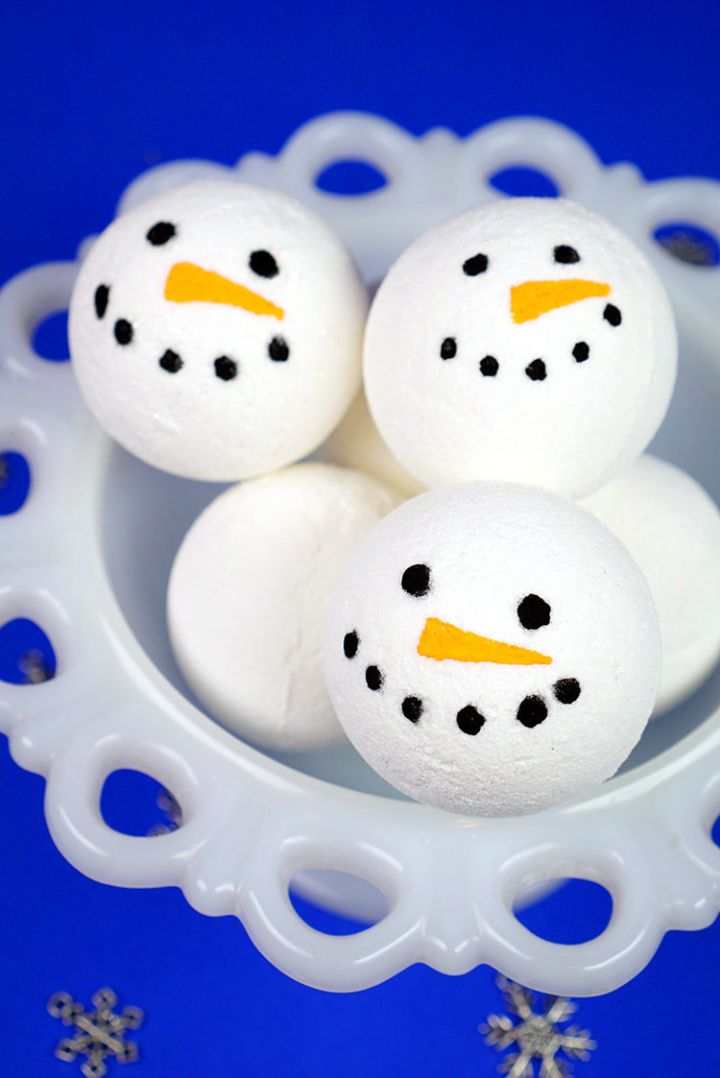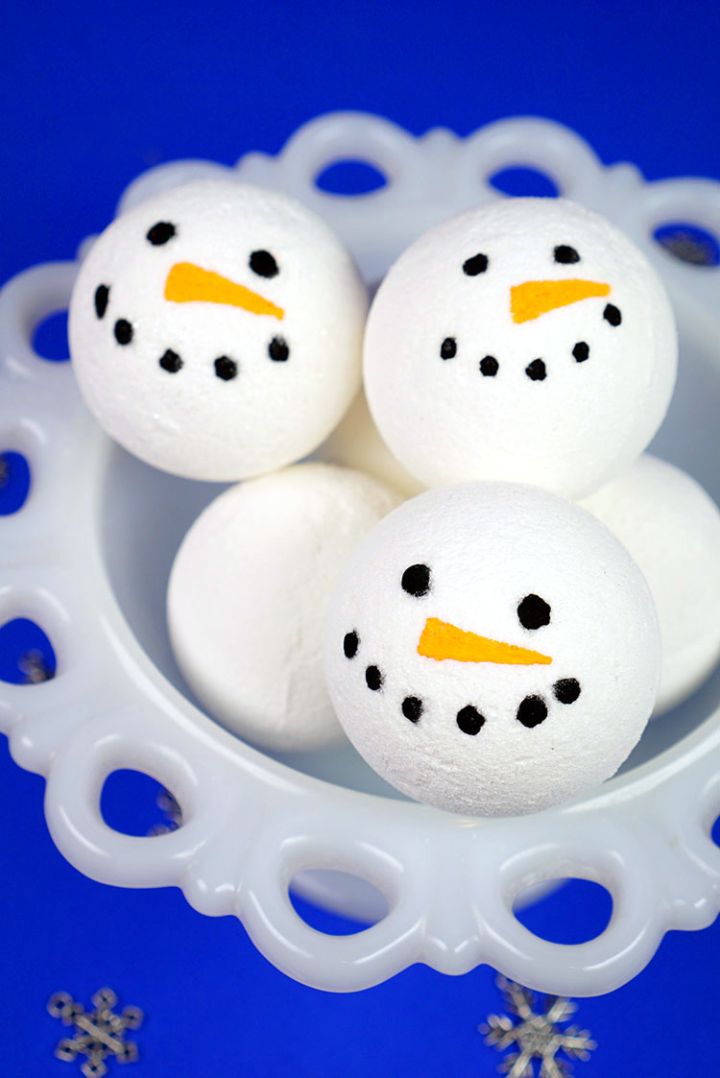 If you like these super cute snowman crafts for kids, make sure to subscribe to our newsletter to get even more adorable craft ideas every week!
Also check out these fun Christmas posts: